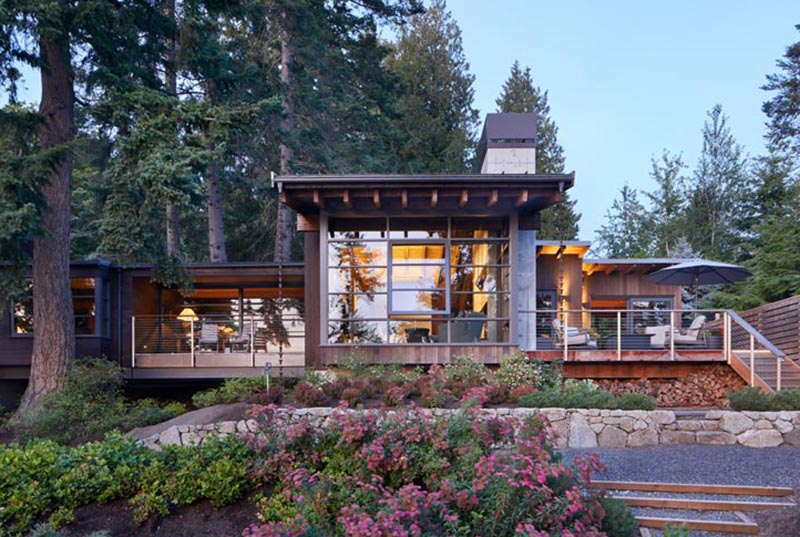 Christopher Wright Architecture has designed a contemporary Pacific Northwest house in Standwood, Washington State, that features a deep roof overhang.

The house, surrounded by several large cedar trees, has a roof design that allows the exposed rafters of the roof to be on display both inside and out.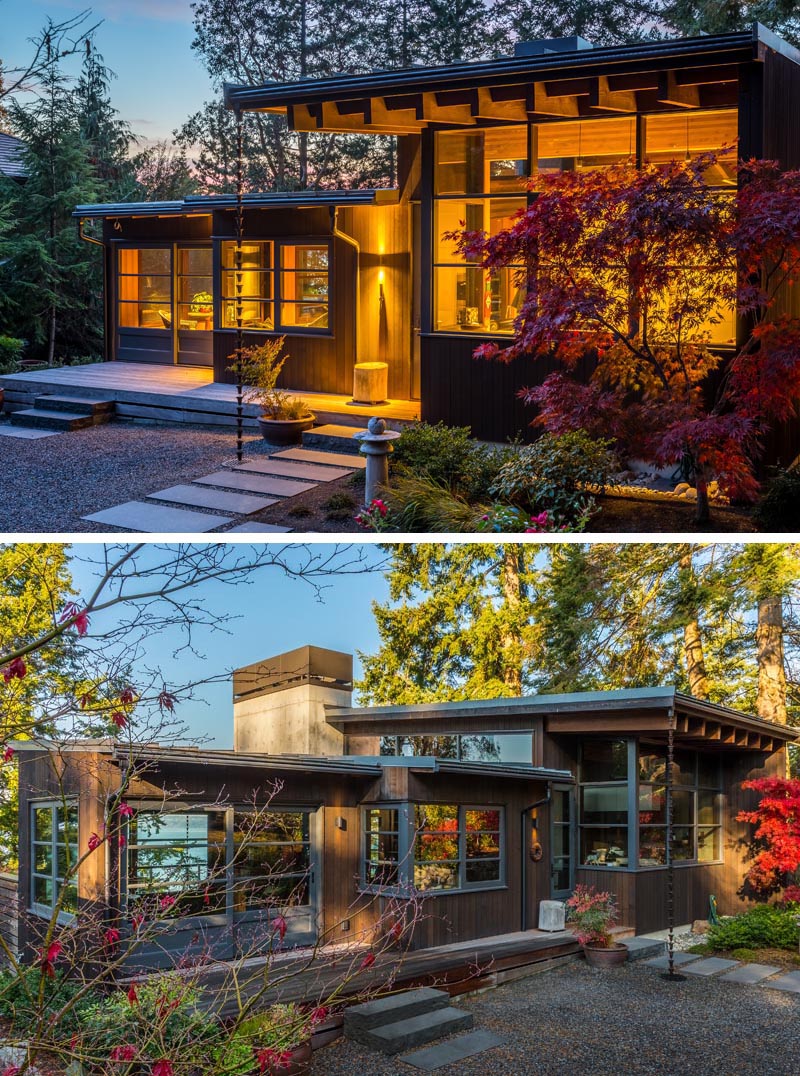 The deep eaves also offer protection from the weather and connect to rain chains, aiding with the flow of rainwater into the garden.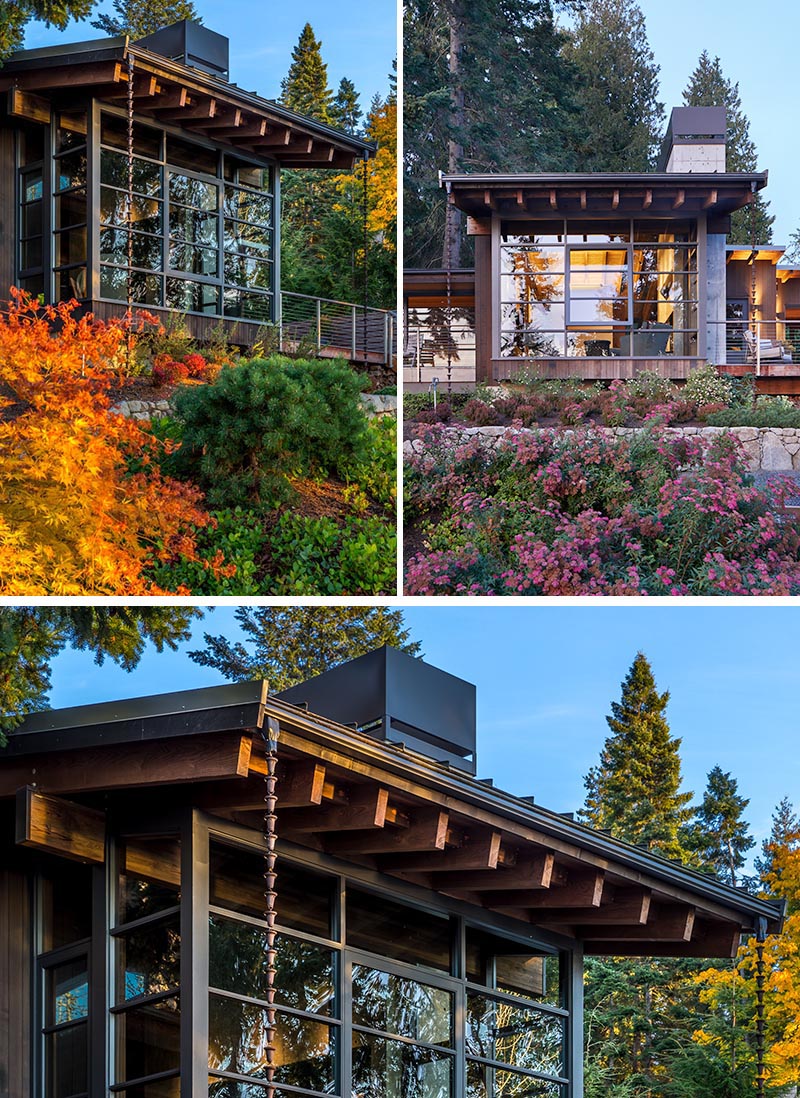 From inside the house, you can see how the deep overhanging eaves provide shade from the sun, and when it rains, they direct water away from the building.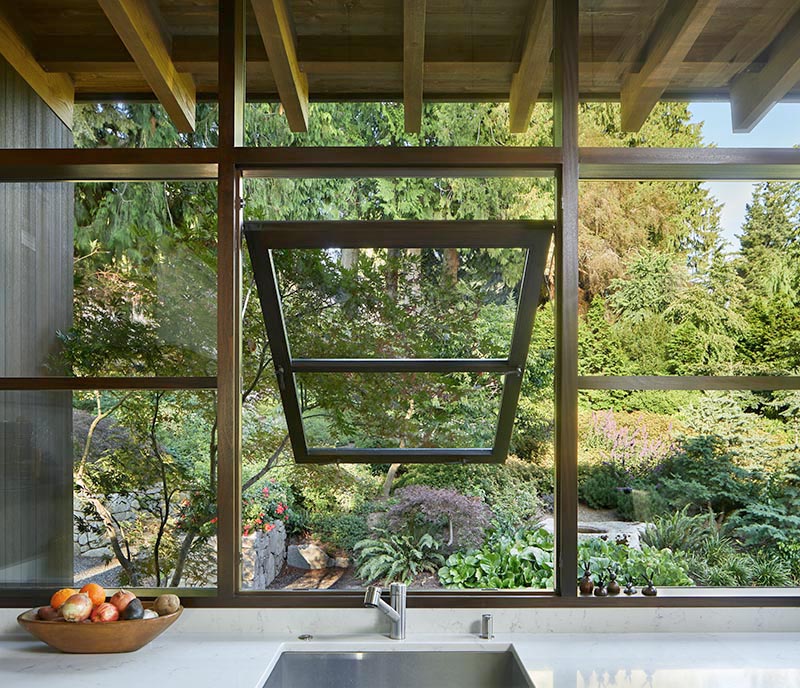 Photography: Benjamin Benschneider and Anna Spencer | Architect: Christopher Wright Architecture | Interior: Gary Henderson Interiors | Contractor: Grapestone Construction | Engineering: Peter Gintautas Nalis, A.E.C | Stonework: Julio Gaona