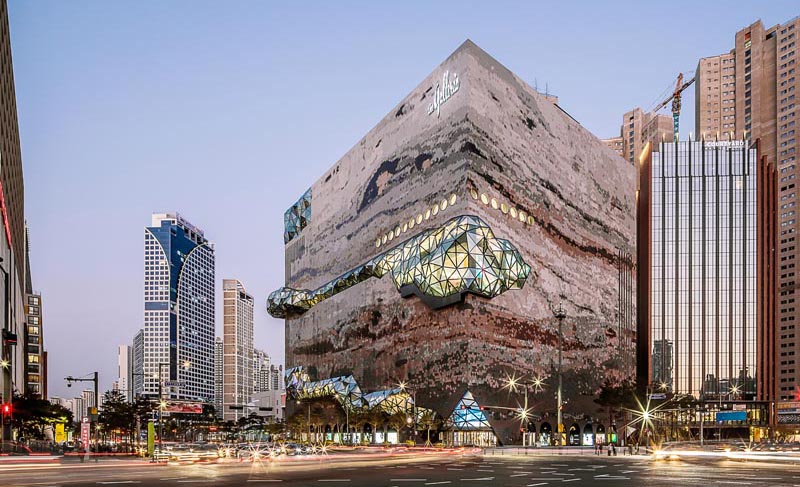 Architecture firm OMA has recently completed the Galleria, a department store located in Gwanggyo, South Korea, that has a textured mosaic stone facade and multifaceted glass accents.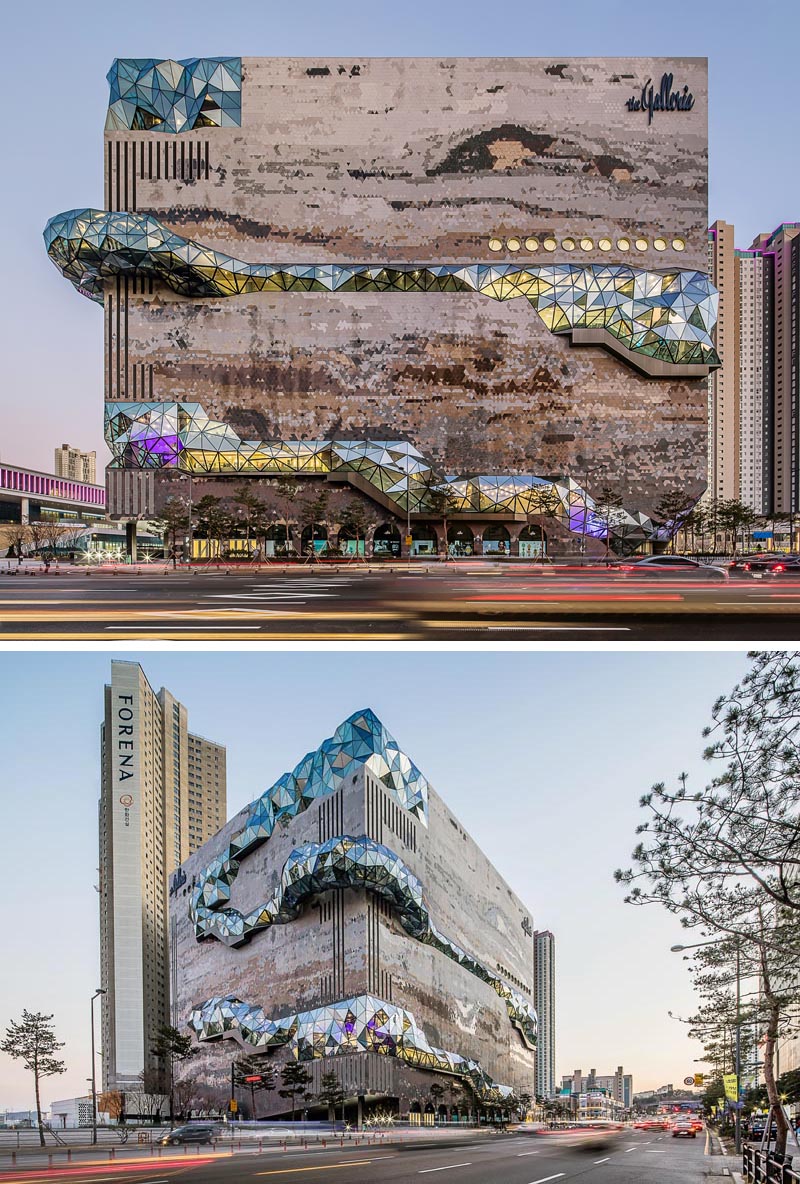 Appearing as a sculpted stone emerging from the ground, the store is a visual anchor in the city, and draws inspiration from the nature of the neighboring park. The protruding multifaceted glass accents contrast the opacity of the stone.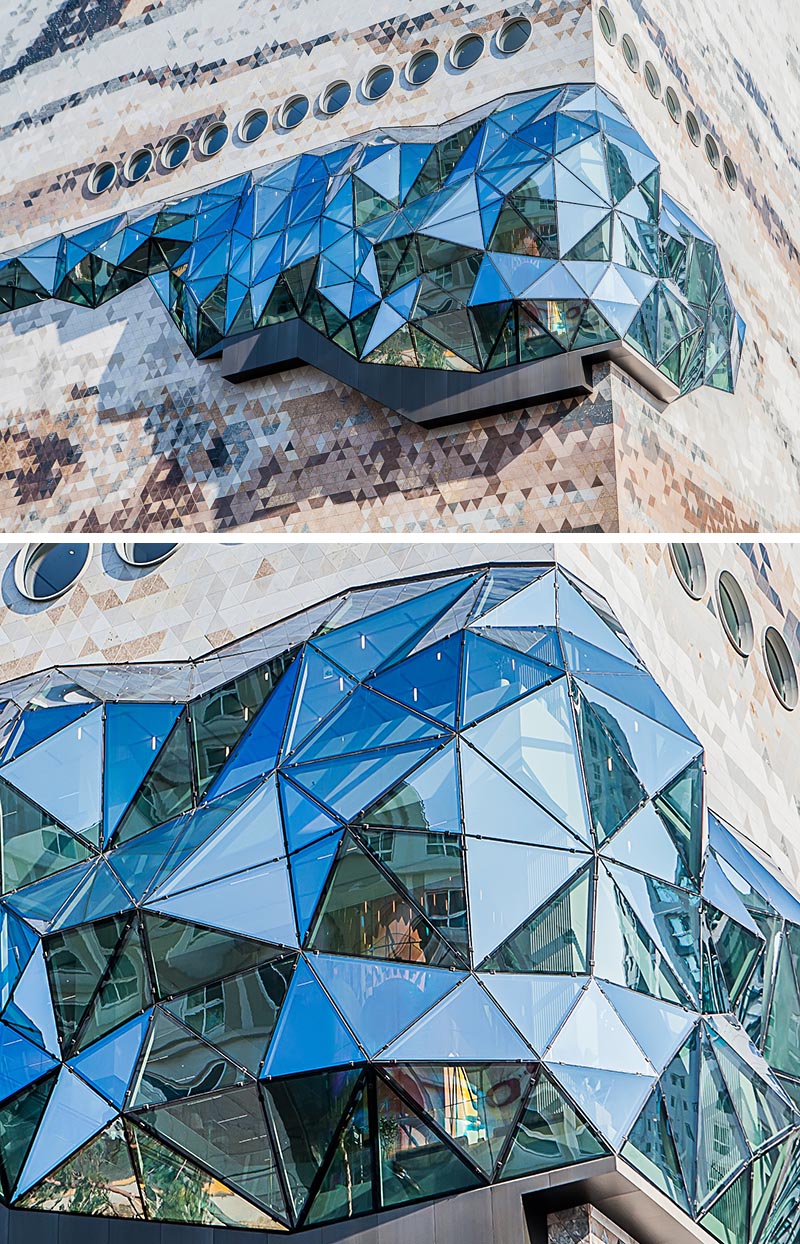 Through the glass, retail and cultural activities inside are revealed to the city's passers-by, while visitors in the interior acquire new vantage points to experience Gwanggyo.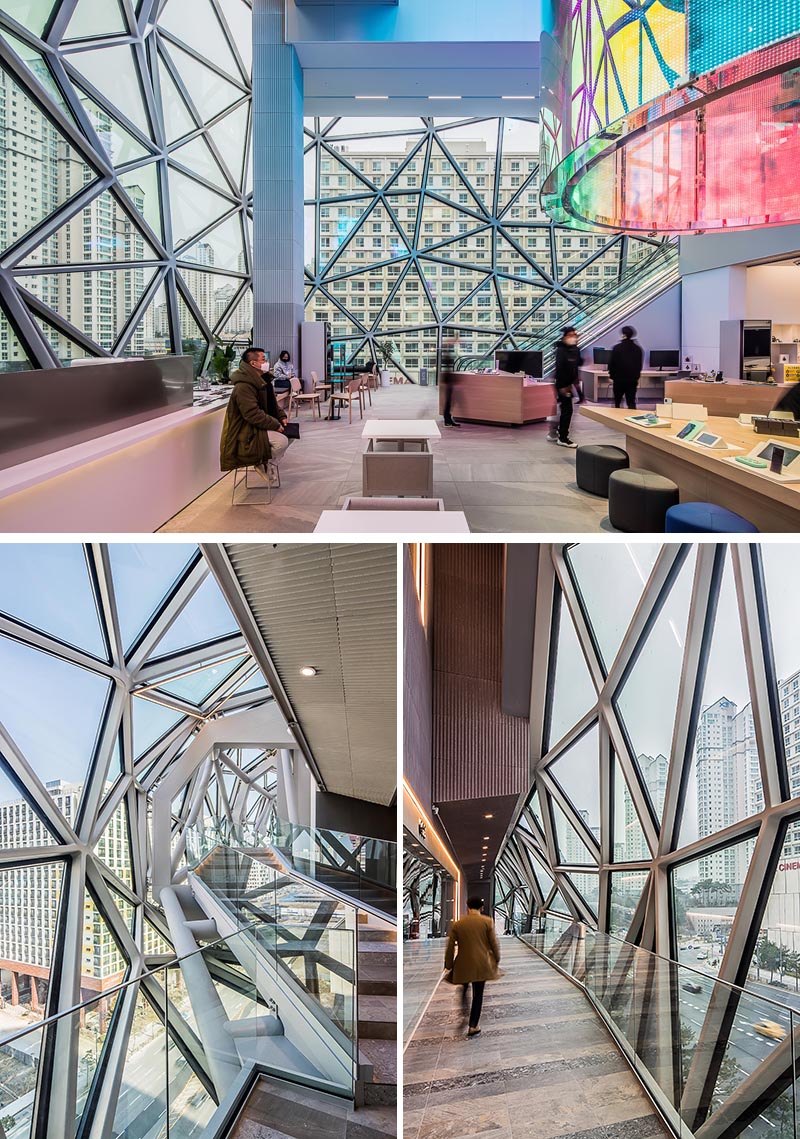 Photography by Hong Sung Jun for OMA | Architect: OMA | Partner in Charge: Chris van Duijn | Associate: Ravi Kamisetti | Project leader: Patrizia Zobernig | Team – Concept phase: Mark Bavoso, Alan Lau, James Lee, Slobodan Radoman, Tianyu Su, John Thurtle | Schematic design: Mark Bavoso, James Lee, John Thurtle | Design development: Ikki Kondo, James Lee, Daan Ooievaar, Slobodan Radoman, John Thurtle | Interior Design: Nils Axen, Simon Bastien, Tommaso Bernabo, Minjung Cho, Felicia Gambino, Nicola Ho, Meng Huang, Zhenke Jin, Richard Leung, Ioana Pricop, Junsik Oh, Calvin Yue | COLLABORATORS – Executive Architect: Gansam | Contractor: Hanwha Engineering&Construction corp. | Facade Consultant: VS-A | Curtain wall consultant (smart node): Withworks