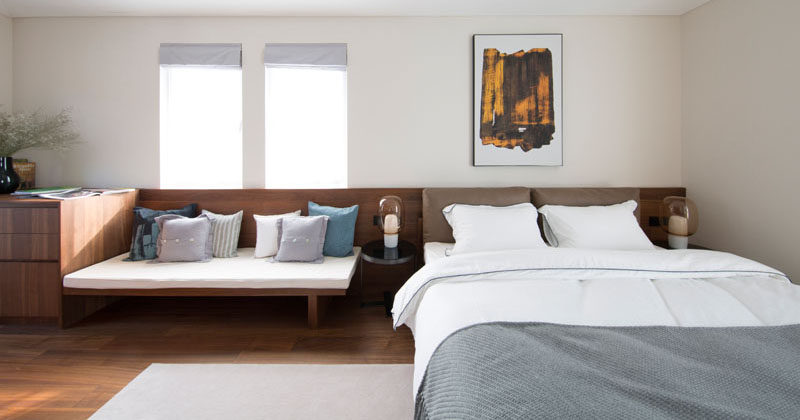 PRISM Design together with Mori Design have recently completed a villa in China, and as part of the design of the villa, they created a master bedroom suite with a custom Walnut headboard unit that includes both storage and seating.
Upon entering the bedroom, there's a small built-in set of drawers that sits beside a bench and is the ideal place for a couple of decorative items, while a tall closet with open shelving has been installed near the entry, and provides clothes and book storage.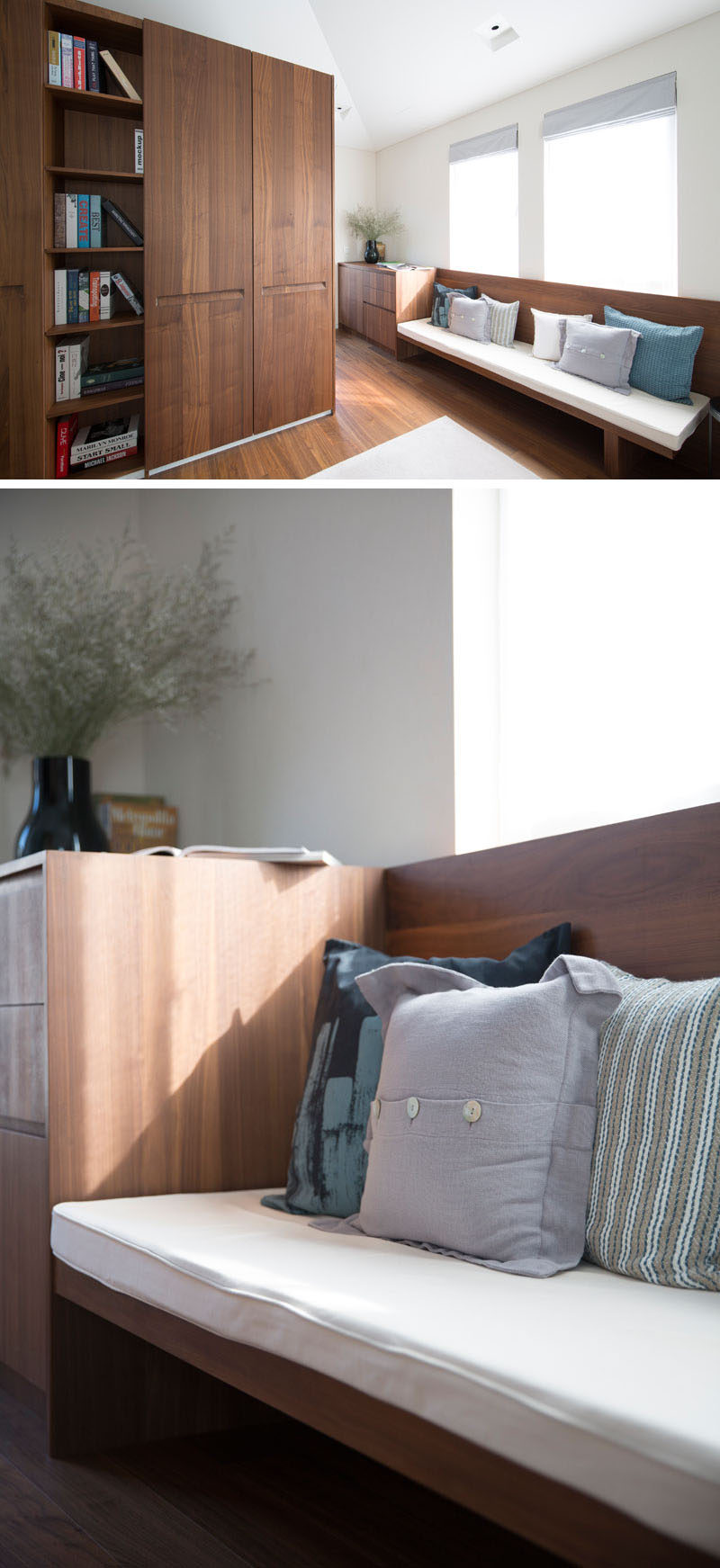 ---
Adjoining the sideboard is a wood bench with an upholstered cushion and decorative pillows. The backrest of the bench transforms into the headboard for the bed, creating a single cohesive look that runs the length of the bedroom, from one wall to the other.
---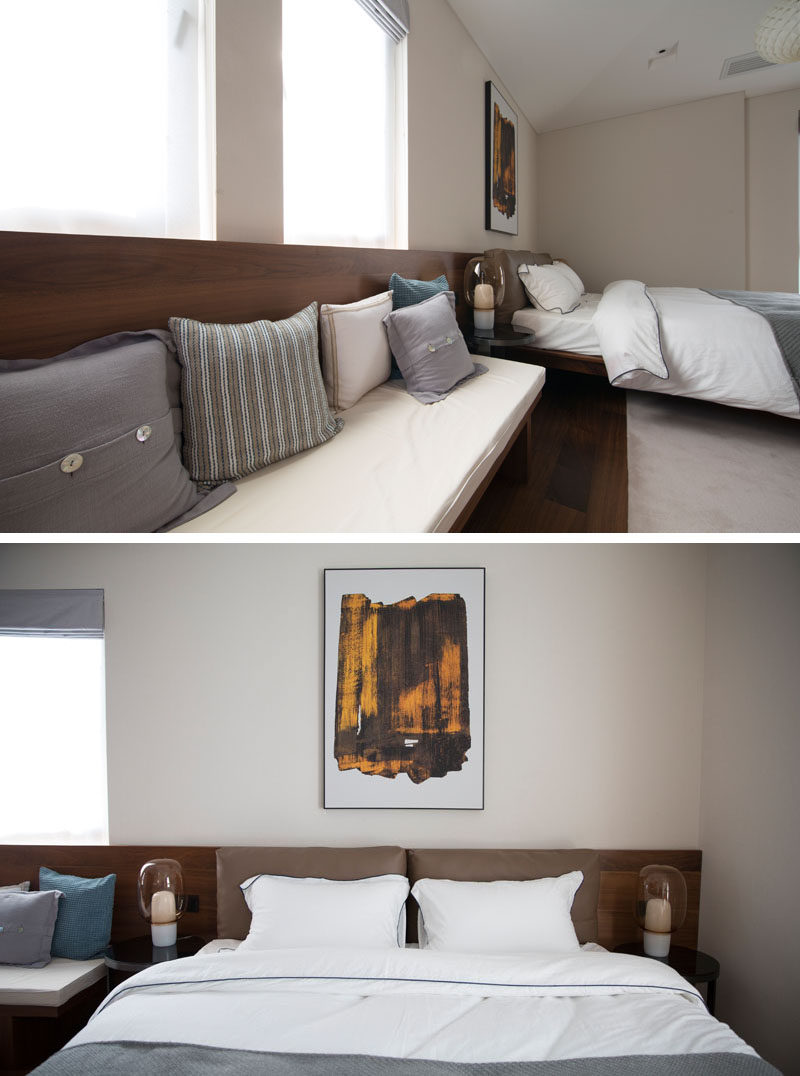 ---
Opposite the bed and matching all of the other wood elements in the room is a work area with a minimalist desk that attaches to the wall, and underneath is a floating set of drawers that are mounted to the wall.
---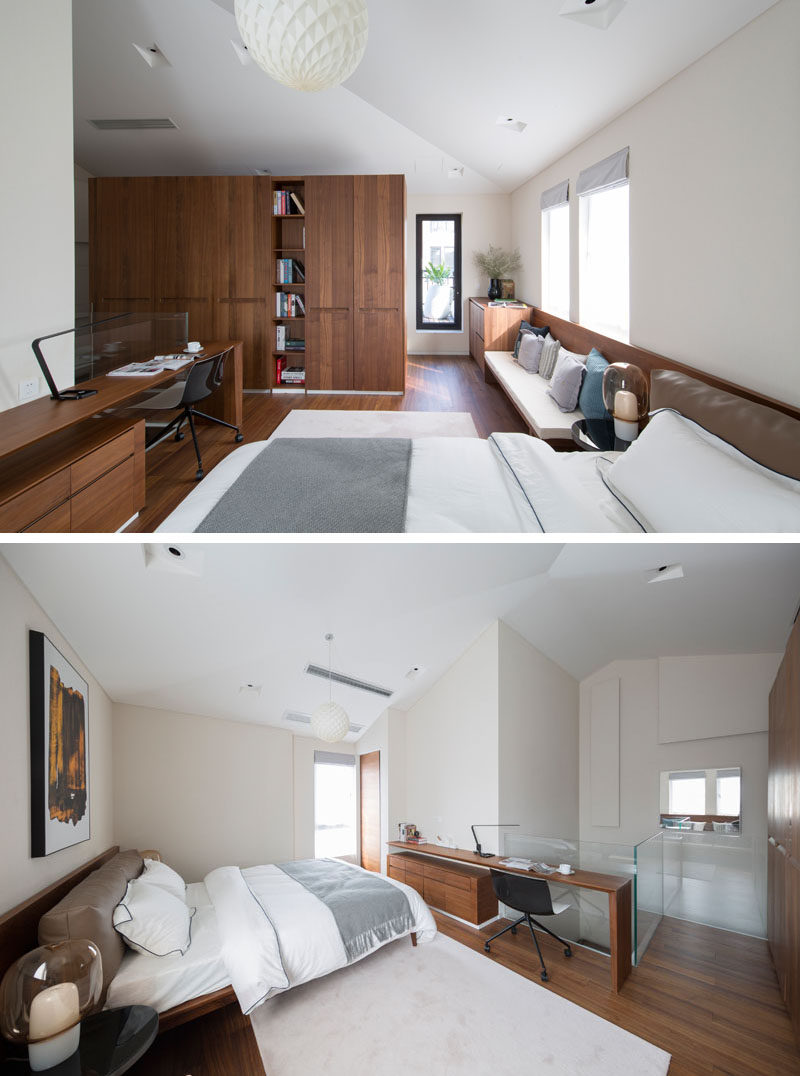 ---