Design Detail – To Incorporate A Badly Located Column, The Designer Introduced A Built-In Planter To This Apartment Interior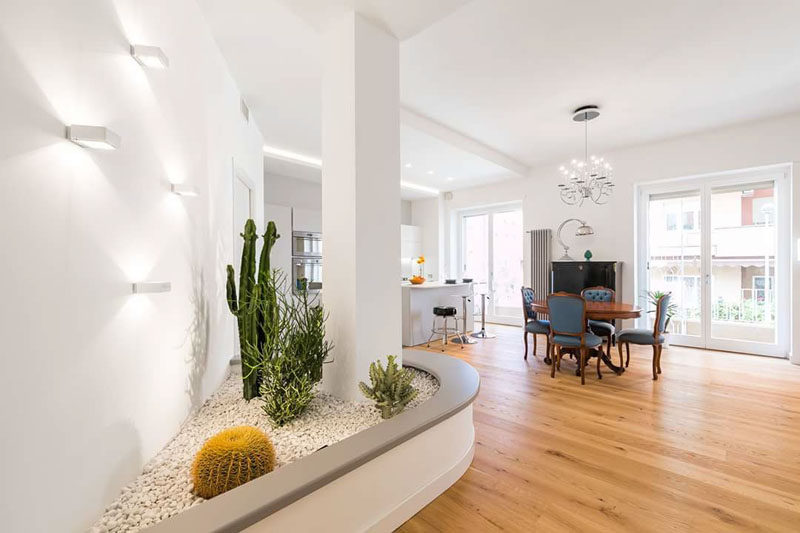 Columns in an awkward place can be frustrating to deal with, they can create odd spaces that are often unsuitable to do anything with, however designer Lemmo Francesca came up with a solution that made use of an otherwise useless space. His solution was to create a built-in planter with bench seating, that incorporates the column and adds greenery to the interior.
---
By painting the walls and ceiling white, using white gravel, the white painted column almost blends into the background. The designer worked with lighting technician Roberto Paraciani, to install lighting on the wall and in the planter, to draw your eye away from the column and to highlight the bright green plants.
---

---
Get the contemporist daily email newsletter – sign up here