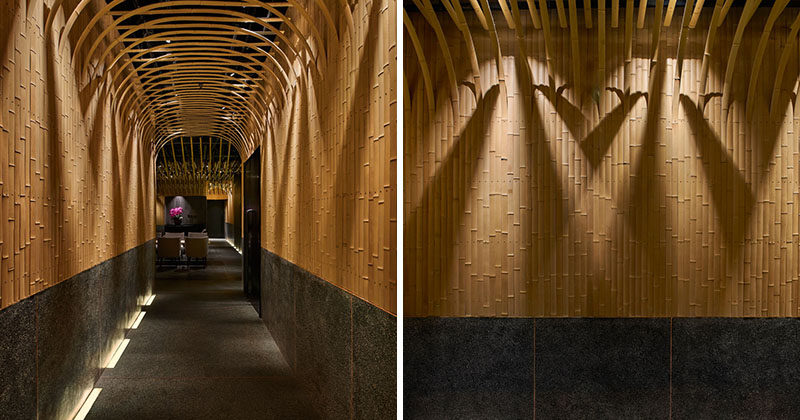 Imafuku Architects has designed the interiors of 'Dongshang', a Japanese restaurant in Beijing, China, that features a bamboo covered entryway.
The architects explain that the vision of the client was to create a Japanese style restaurant and bar, while also expressing the elements of Chinese culture, as well as featuring natural material. Bamboo was chosen as it's a traditional material with strong connections to both Japanese and Chinese arts and crafts.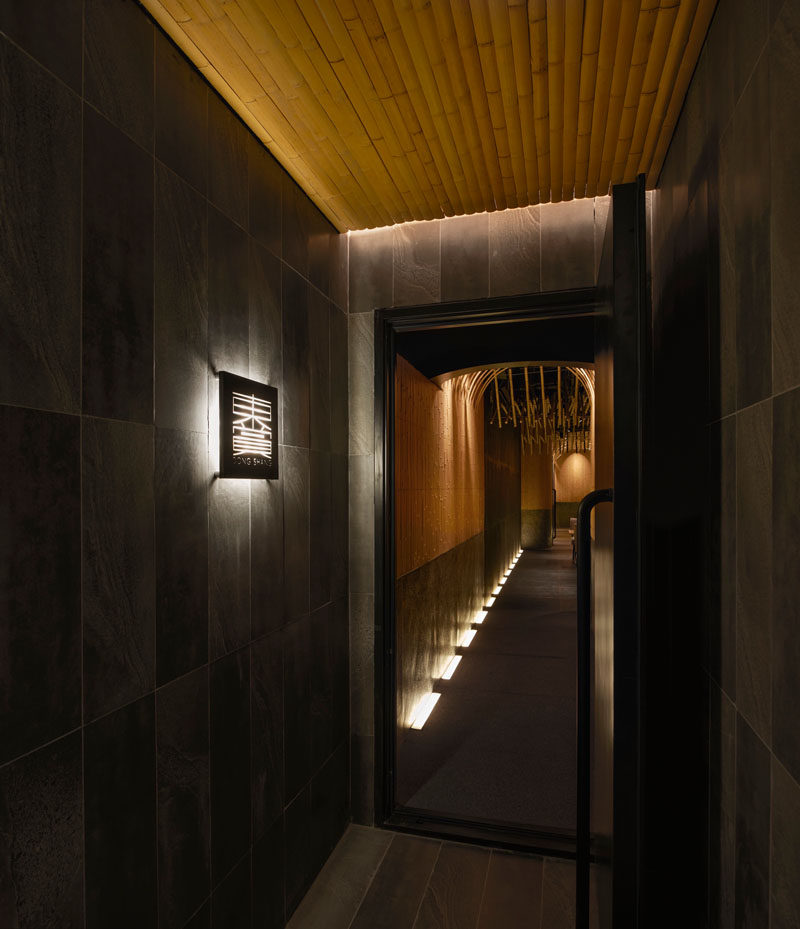 ---
By using bamboo as an interior material, it evokes the feeling of dining within a bamboo grove for the guests. Some of the strips of bamboo that cover the walls, have been curved away from the wall, creating an archway.
---
---
The bamboo also contrasts the surrounding materials, like the black doors of the private rooms and the delicate brass that accents the grey granite stone.
---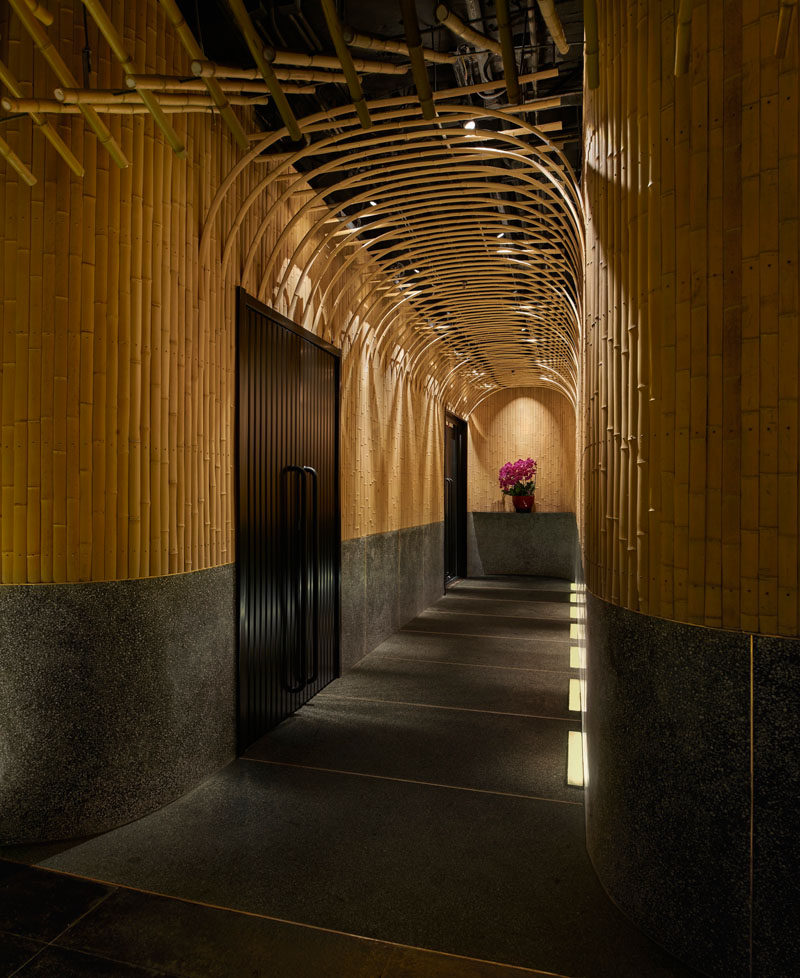 ---
Feature lighting, which passes through the bamboo strips at the ceiling, illuminates the walls like sunshine filtering through tree leaves, while floor lighting, highlights the stone.
---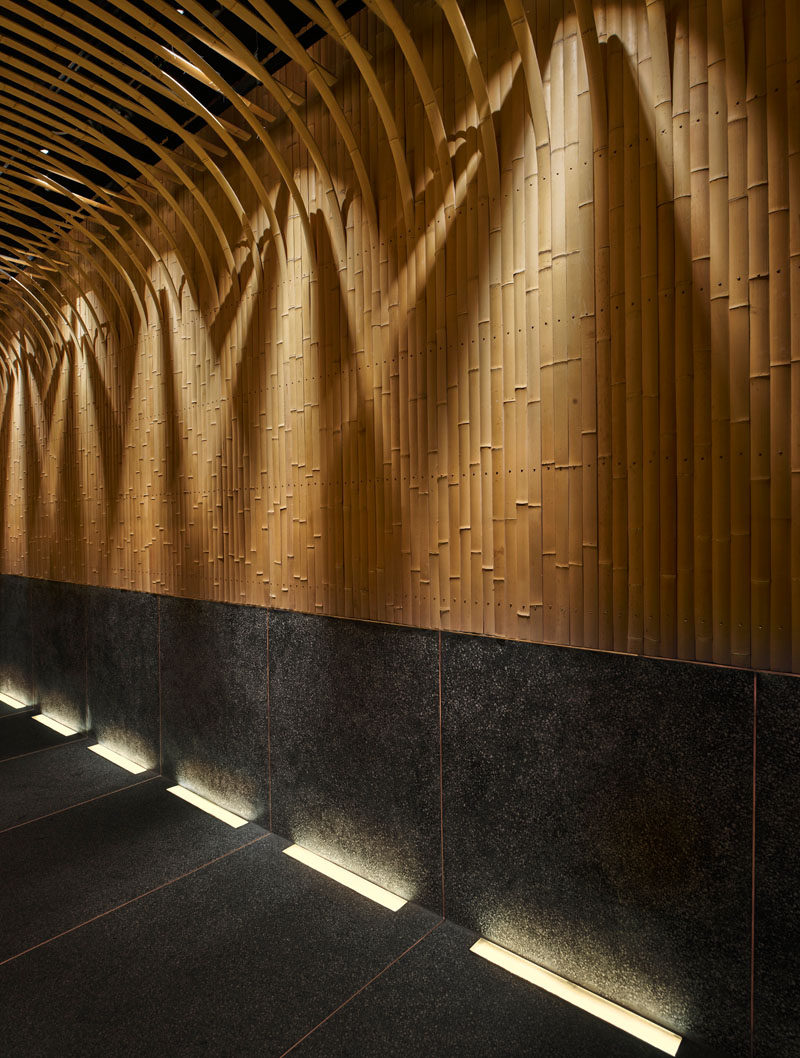 Photography by Ruijing Photo | Architects: Imafuku Architects | Lead Architect: Yuichiro Imafuku
---