Design Detail – Oversized Cabinet Handles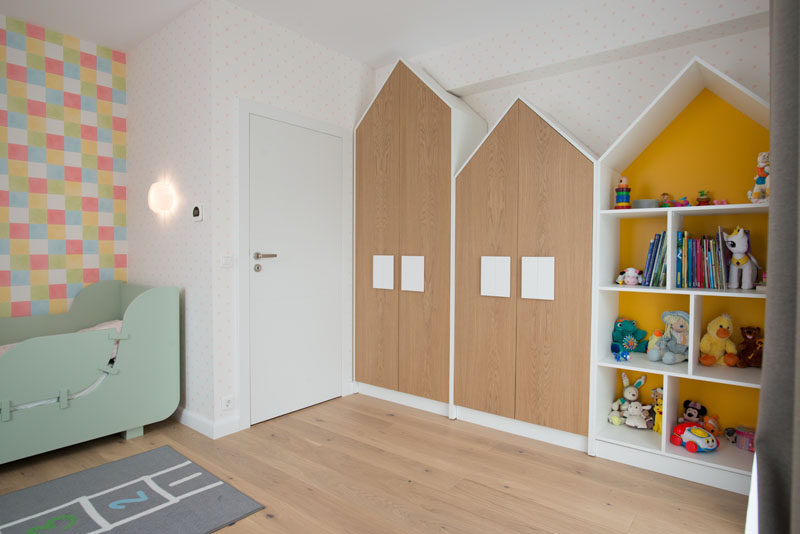 Often when we see door hardware on cabinets, they're usually quite small, like a knob. But when Romanian design firm KiwiStudio were creating this residential project, they decided to use much larger handles in the child's bedroom.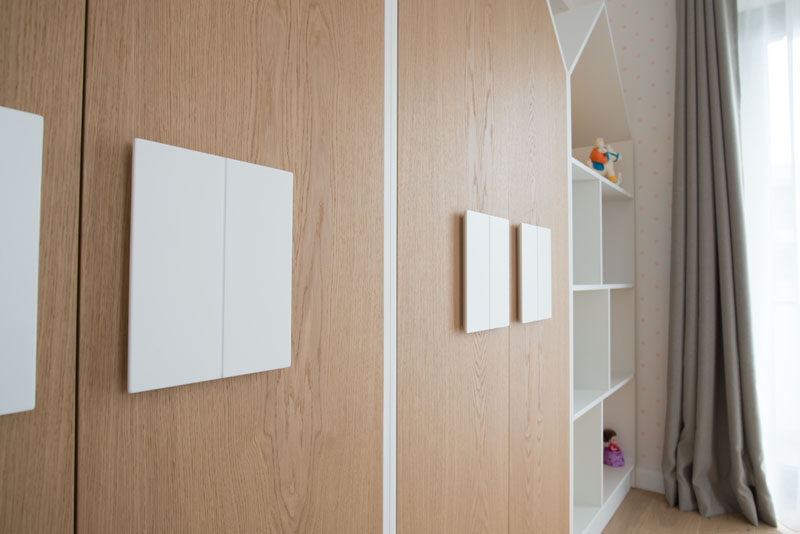 ---
The oversized handles on the house-shaped closet double as 'windows' and help to create a fun space for the child, but as they are larger than normal hardware found on cabinets, it also makes it easier for the child to open their closet.
---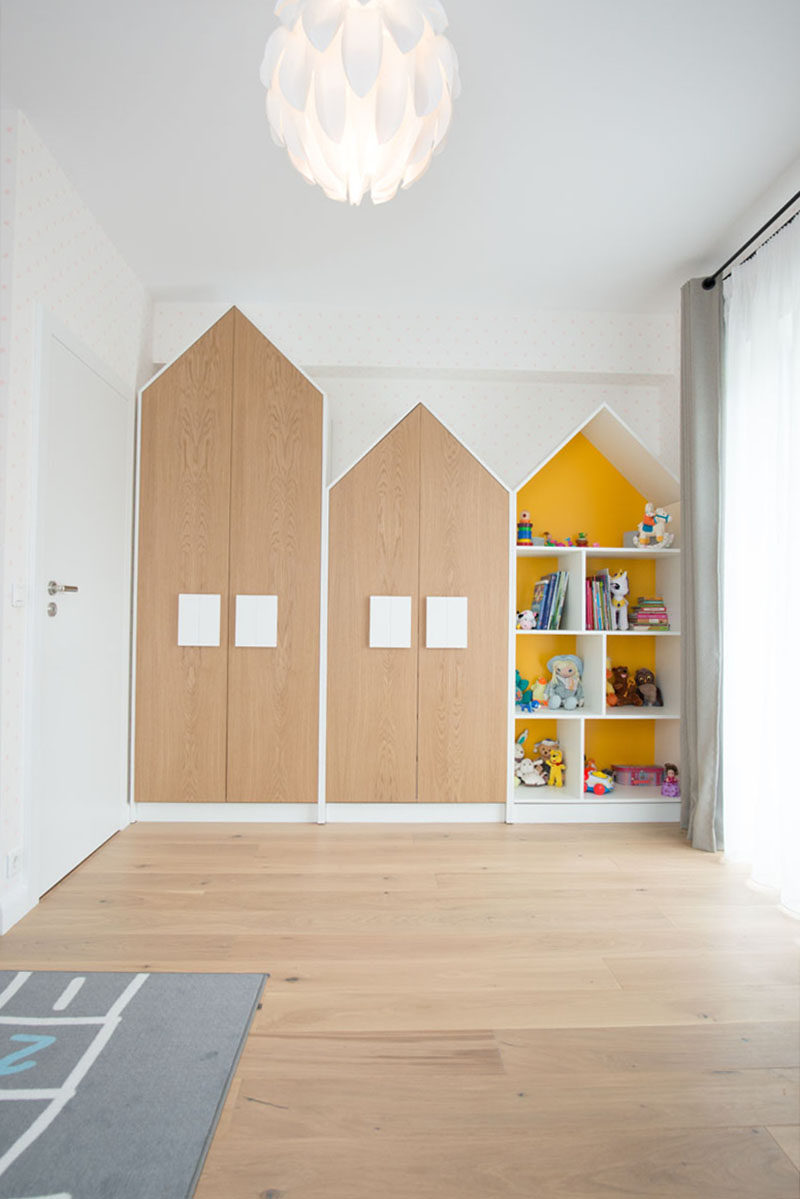 ---
Get the contemporist daily email newsletter – sign up here