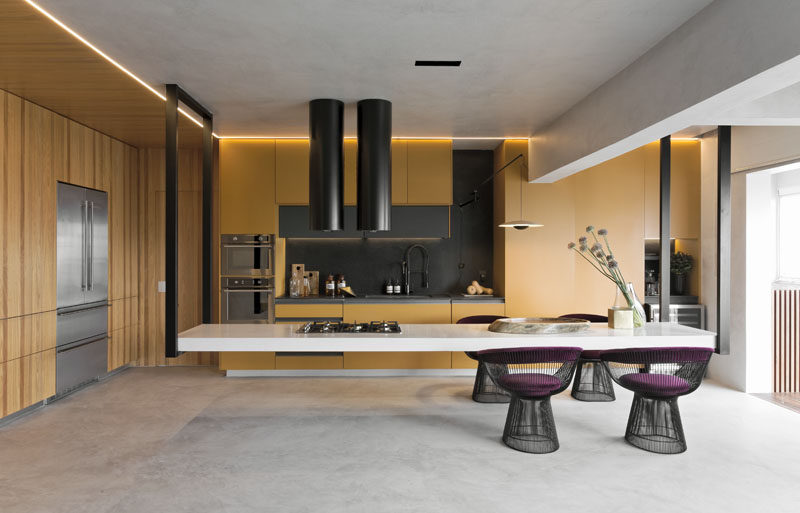 Diego Revollo Arquitetura has designed a new kitchen in an apartment in Sao Paulo, Brazil, that features a hanging island.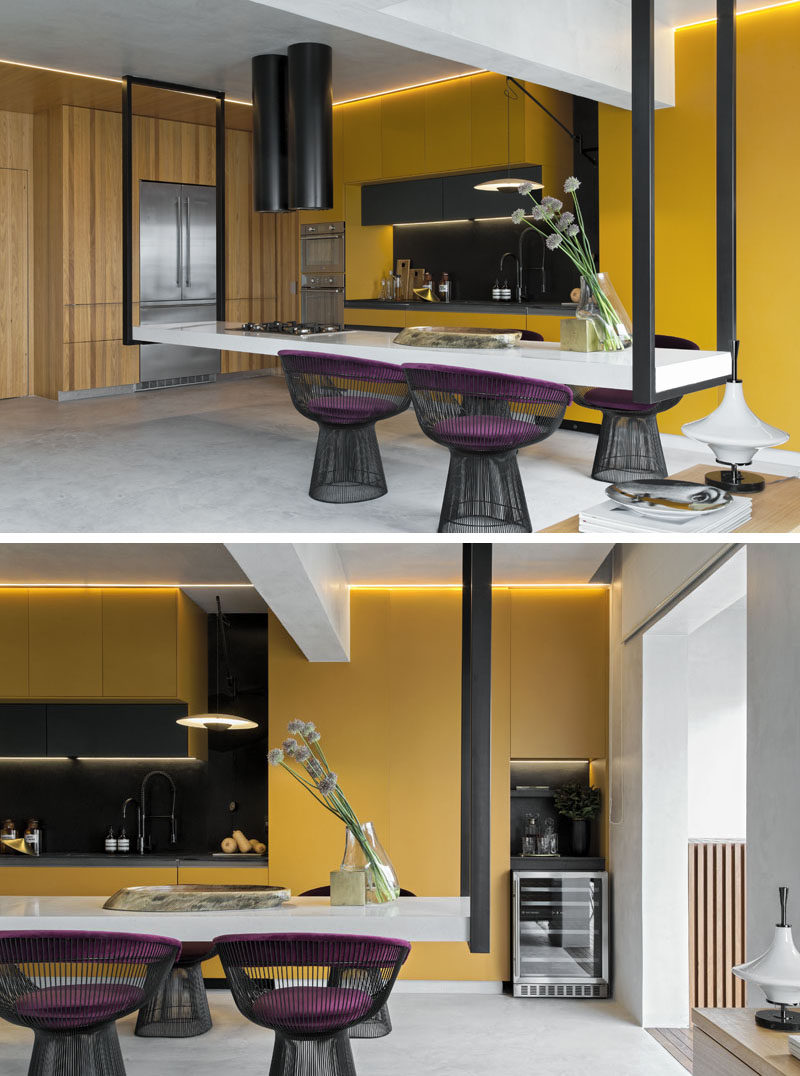 ---
The eye-catching hanging island measures in at 14 feet (4.5m) long, and is suspended at its ends by black metal supports. By hanging the island, it allows the entire kitchen floor to remain visible, and thus all space is incorporated into the social area of the penthouse.
---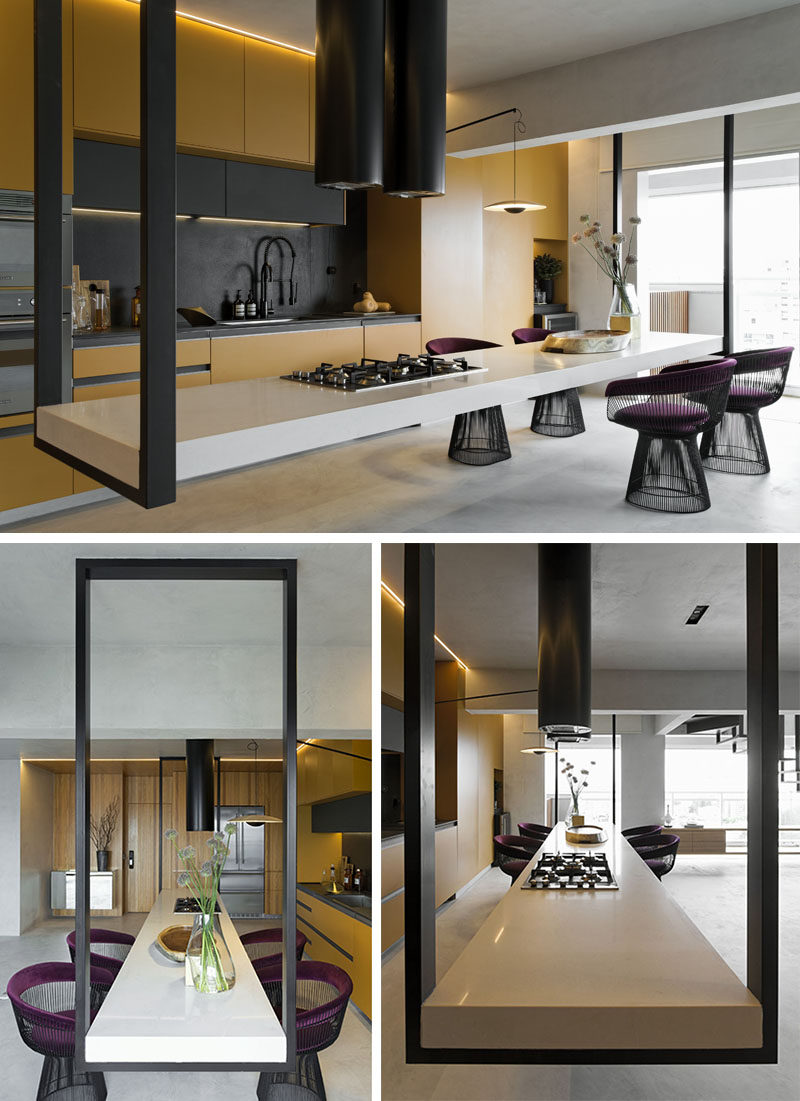 ---
The kitchen has been named the 'Dijon Kitchen' due to the mustard cabinet color, while black accents like the backsplash, countertop, and faucet, complement the support structures of the island.
---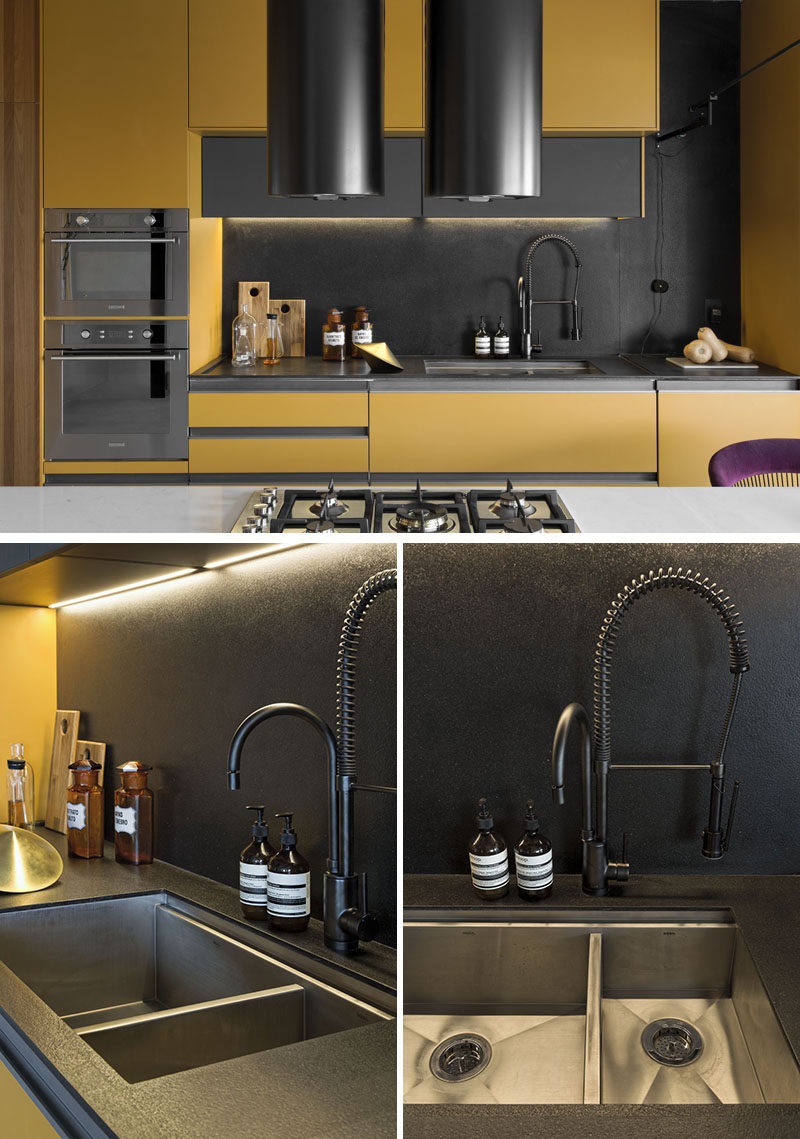 ---
Adding warmth to the kitchen, is a wall of Tauari wood, of which, the fridge sits flush within.
---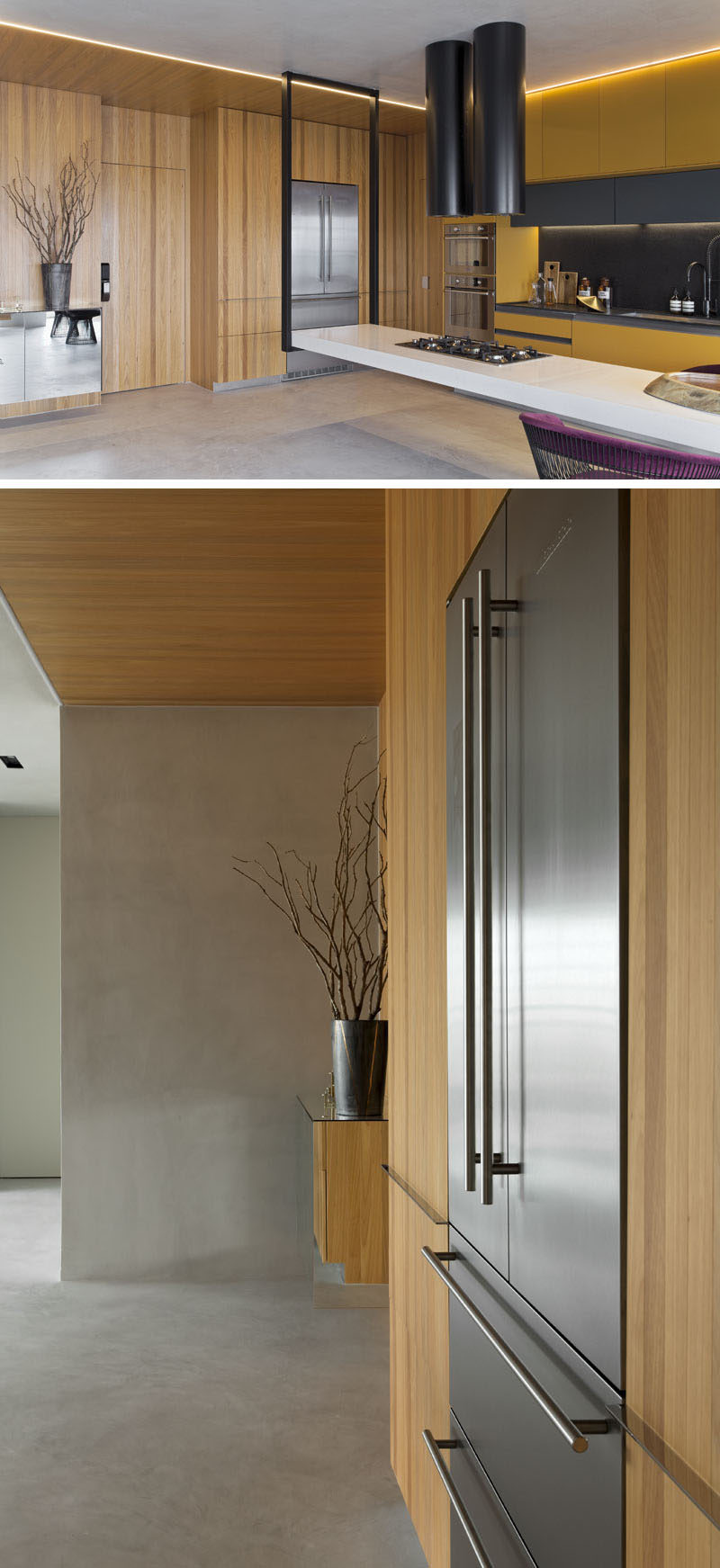 ---