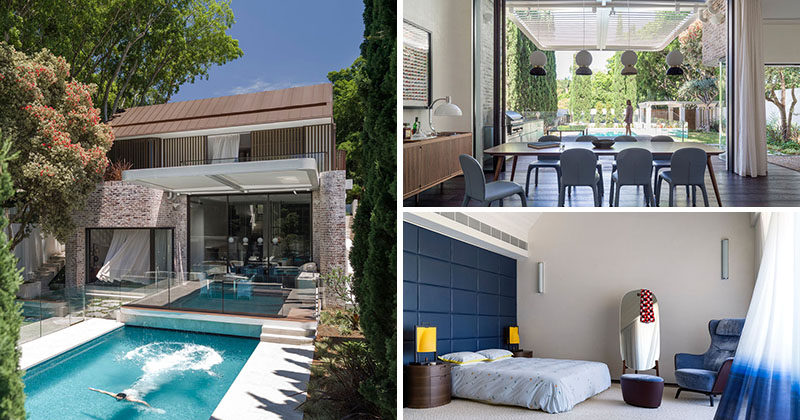 Luigi Rosselli Architects have designed the update and addition to a 1970's home in Sydney, Australia. Named Twin Peaks, the home originally had a single roof peak, however when they added to the home, a second peak was created.
White masonry gables and recycled brick are combined with aluminum battens that screen the windows facing the street, creating a contemporary facade.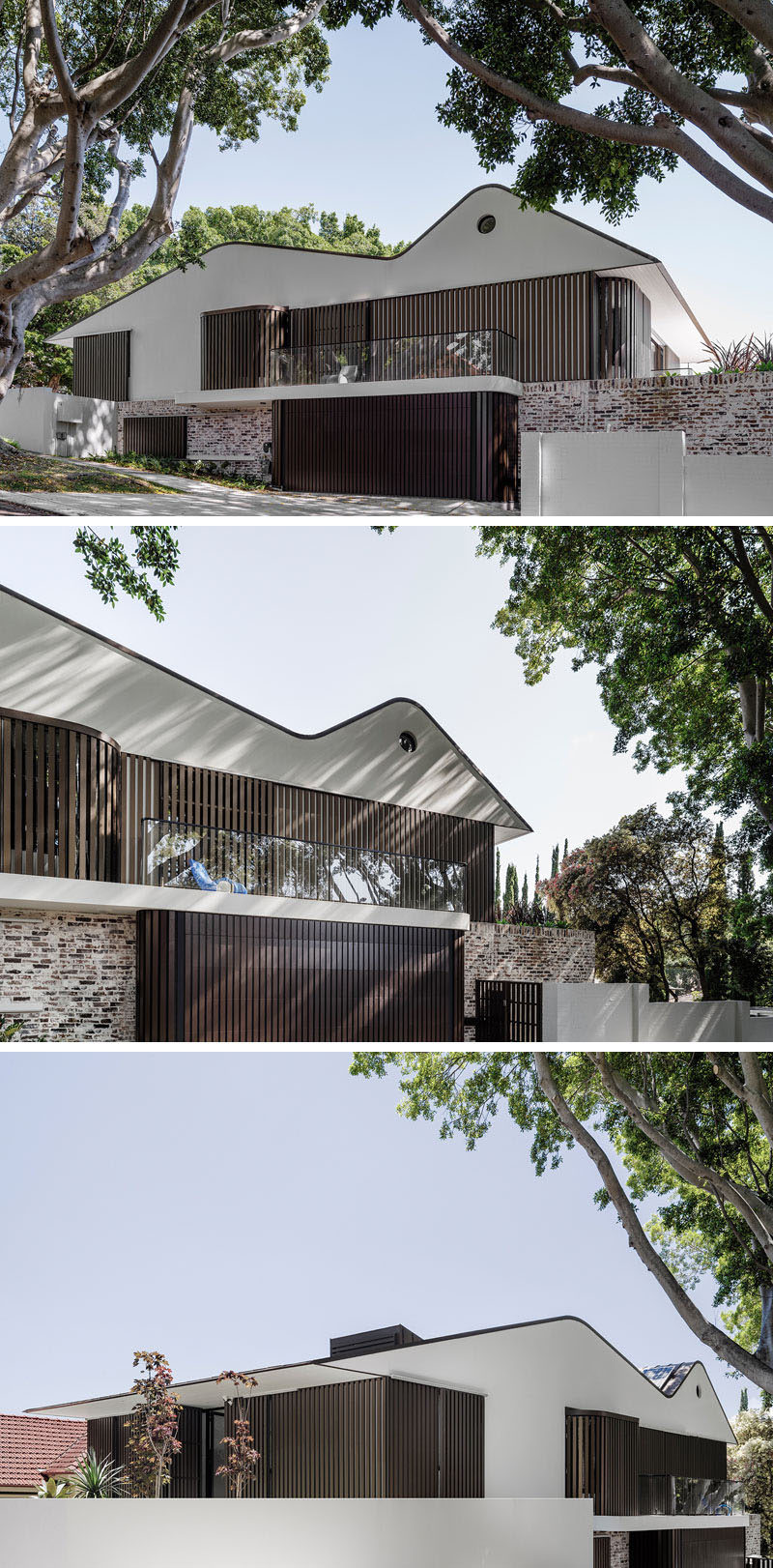 ---
The house has a zinc roof that conceals gutters and down-pipes, creating a crisp exterior profile. The front door is hidden away from view within the anodized aluminum battens.
---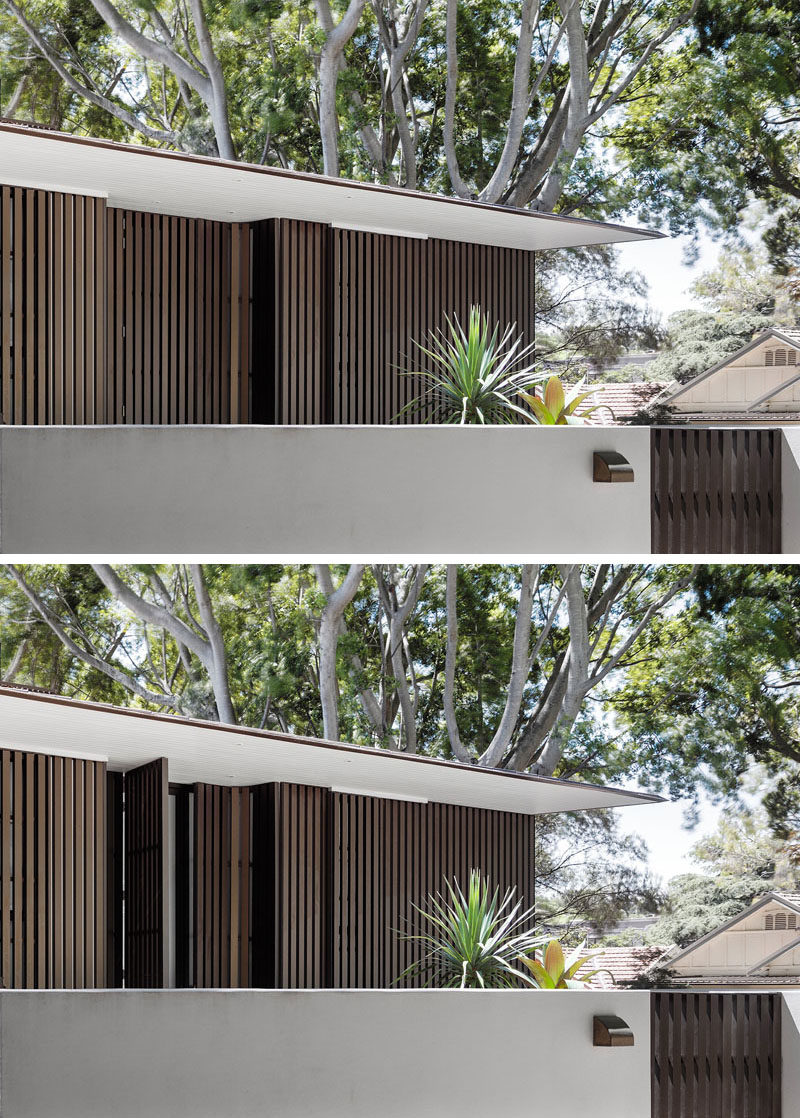 ---
At the rear of the house, Pencil Pines flank the swimming pool and deck in the backyard. Above the deck there are rotating blades on the motorized pergola, allowing the home owner to control the amount of shade needed.
---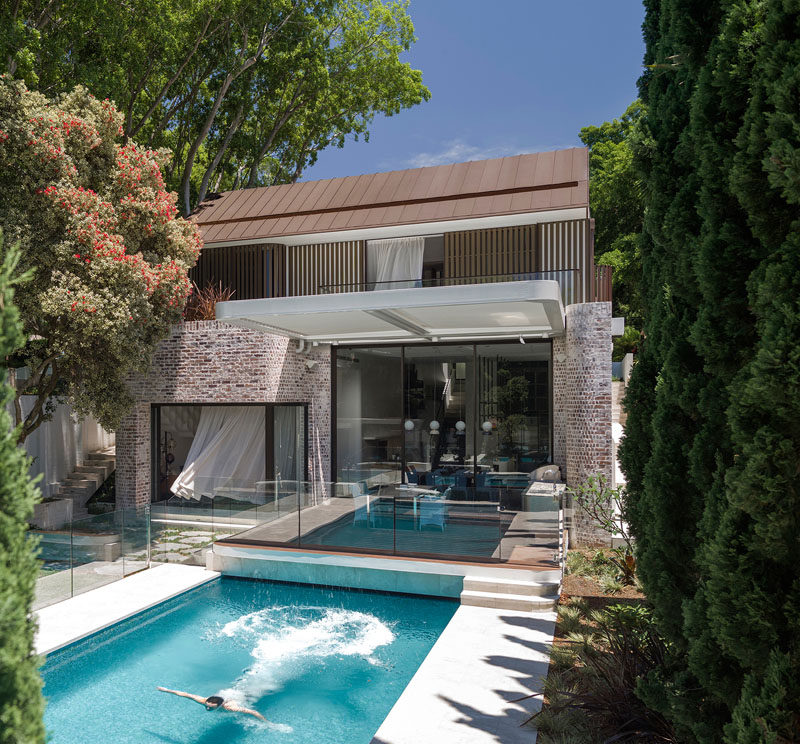 ---
A curved window and a sliding glass door surrounded by recycled brick, open up the living room to the backyard.
---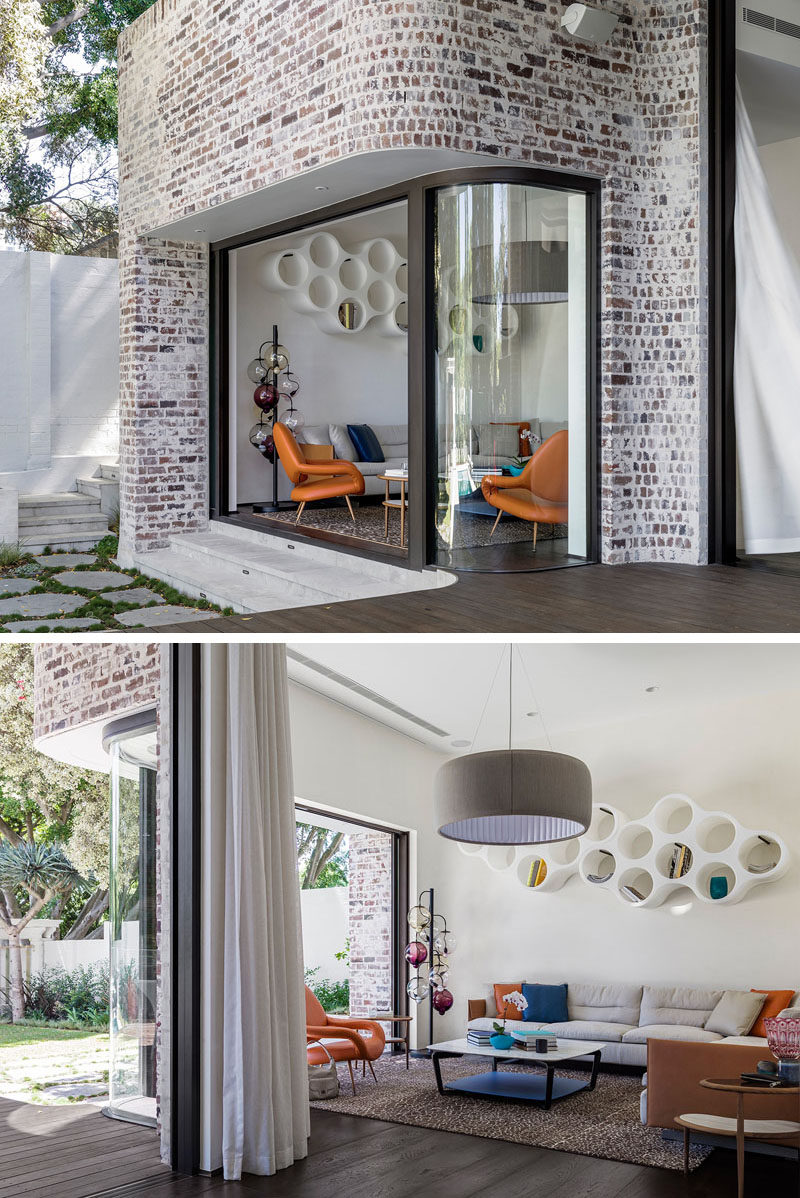 ---
Next to the living room is the dining room. It features 13 foot (4m) high glass doors that slide away into a wall cavity to create an unobstructed flow into the garden. High ceilings make the interior of the home feel open and airy.
---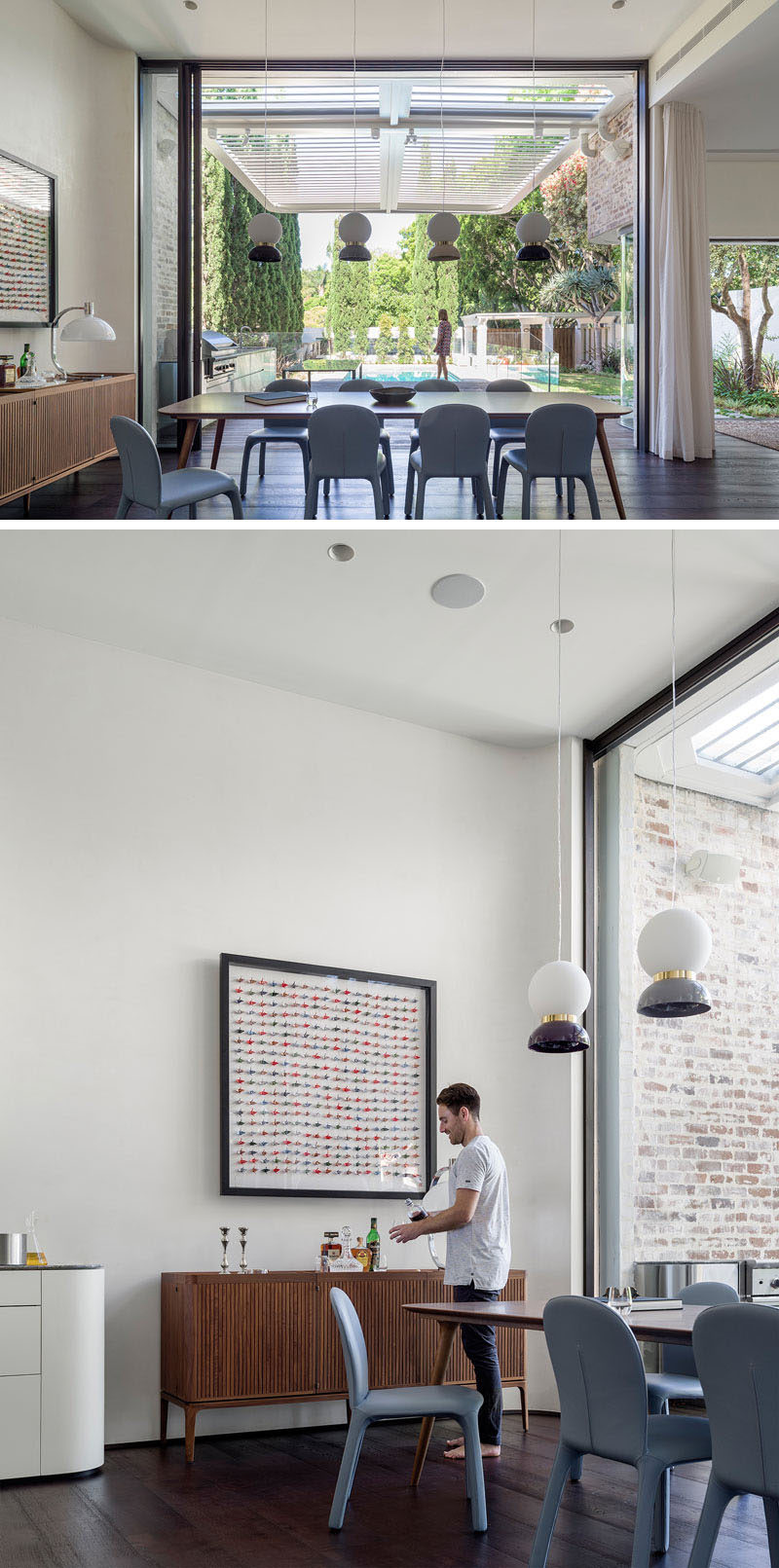 ---
The kitchen, which sits next to the dining room, has white minimalist cabinets, with darker sections for seating. The upper cabinets against the wall have V grooved doors, making the joints barely visible, while a dark stone countertop contrasts the cabinets. The fridges and pantry have been hidden behind a brass and bronze woven mesh screen at the end of the kitchen.
---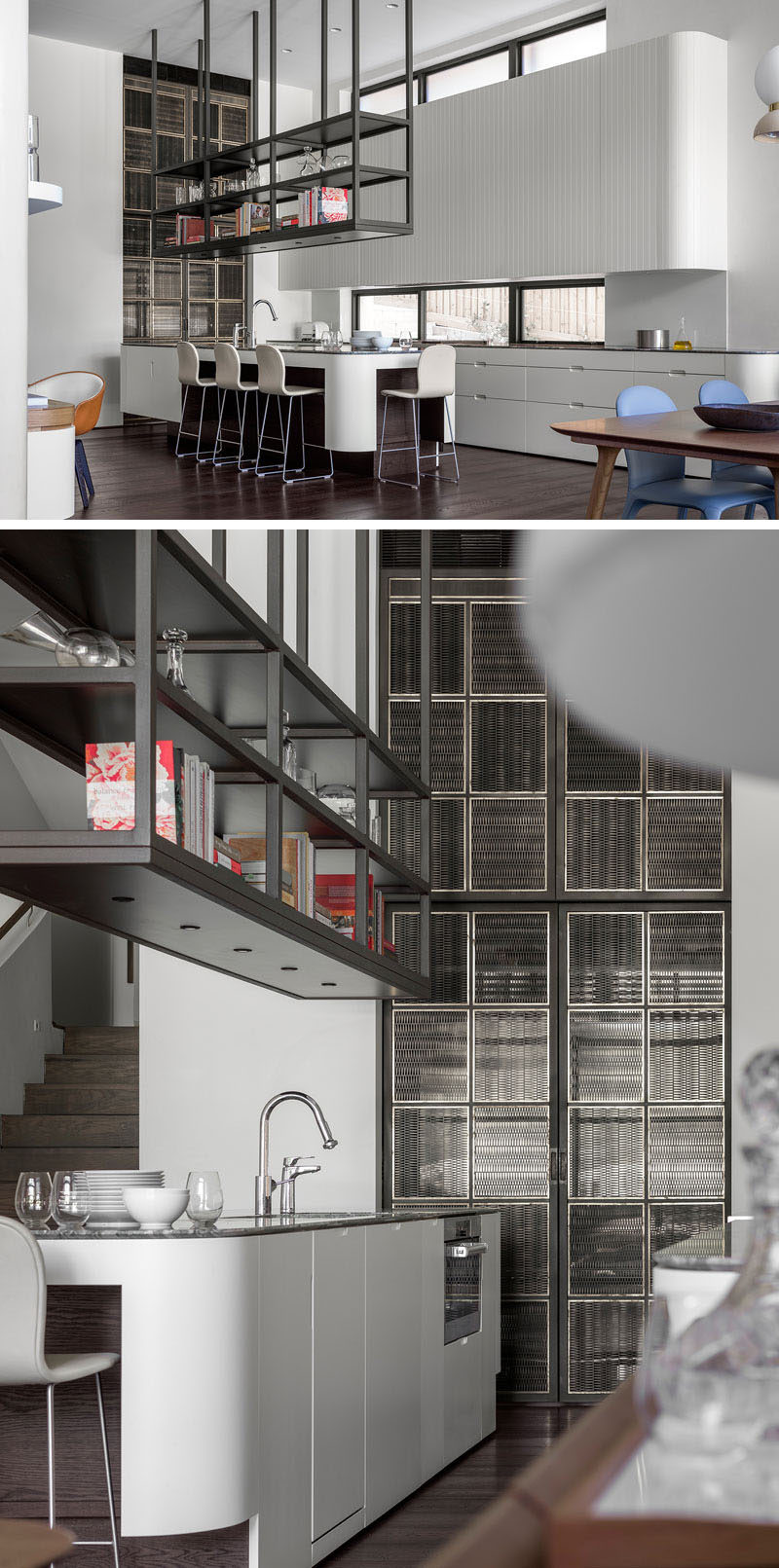 ---
On the walls of the house, instead of painting over the gypsum plaster, the architects gently (and without excessive buffing) applied a clear beeswax to create a soft lustre and a smooth waxy texture. A small home office area with a white floating shelf sits against the wall.
---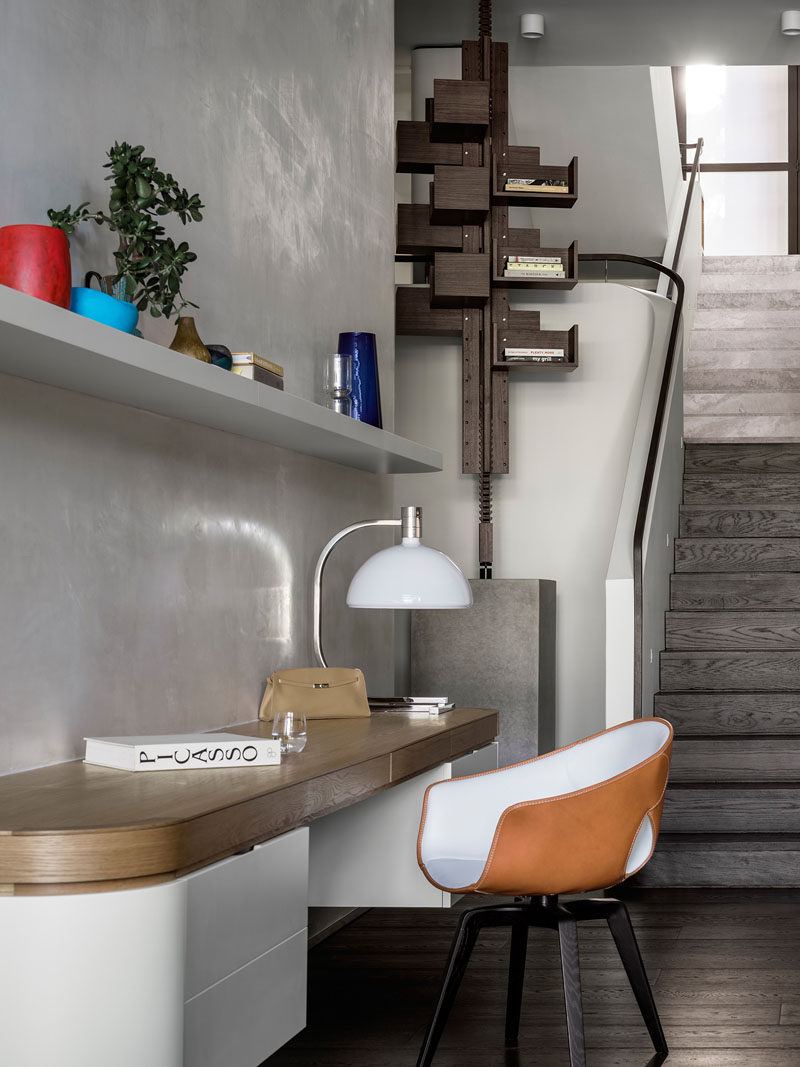 ---
Next to the desk is a Frank Lloyd Wright inspired "Albero" bookcase designed by Gianfranco Frattini. The stairs that sit next to the bookcase can be used to reach the upper shelves. Another woven brass and bronze screen separates the stairs from the front door, while a skylight provides sunlight to the interior of the house.
---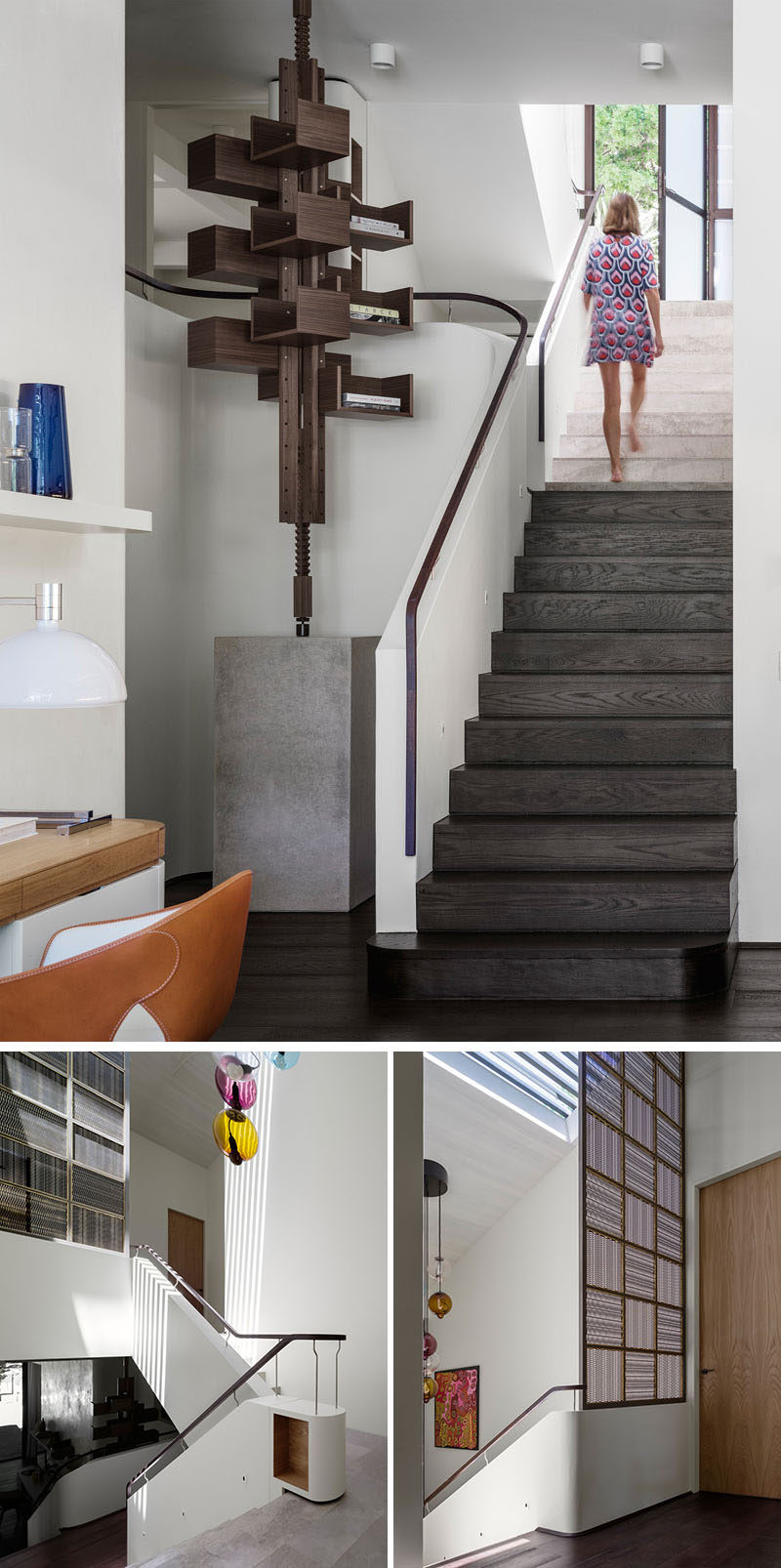 ---
Upstairs and in the master bedroom, the double height ceiling features whitewashed timber boards, giving it a lofty appearance.
---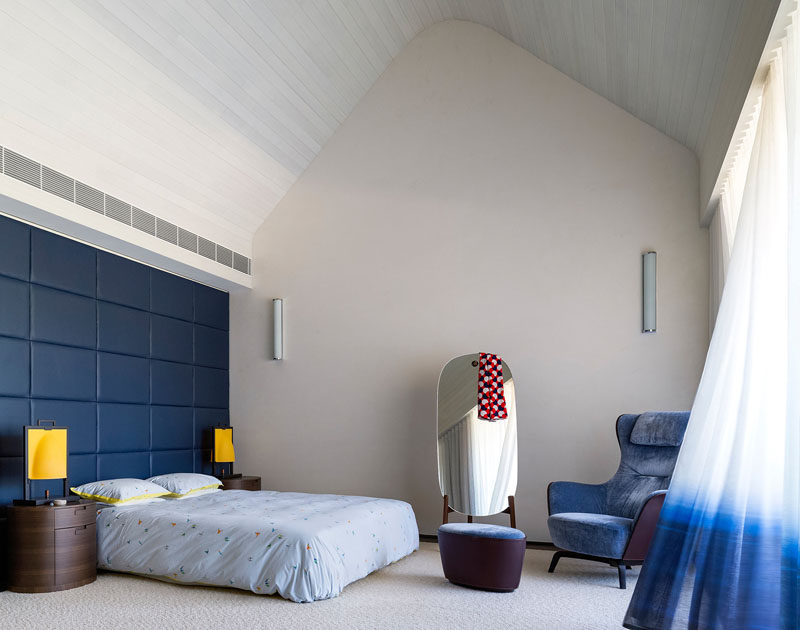 ---
In the bathroom, green onyx, chosen by the homeowners, has been used for a backsplash, while a white vanity and oval bathtub add a simple contemporary touch.
---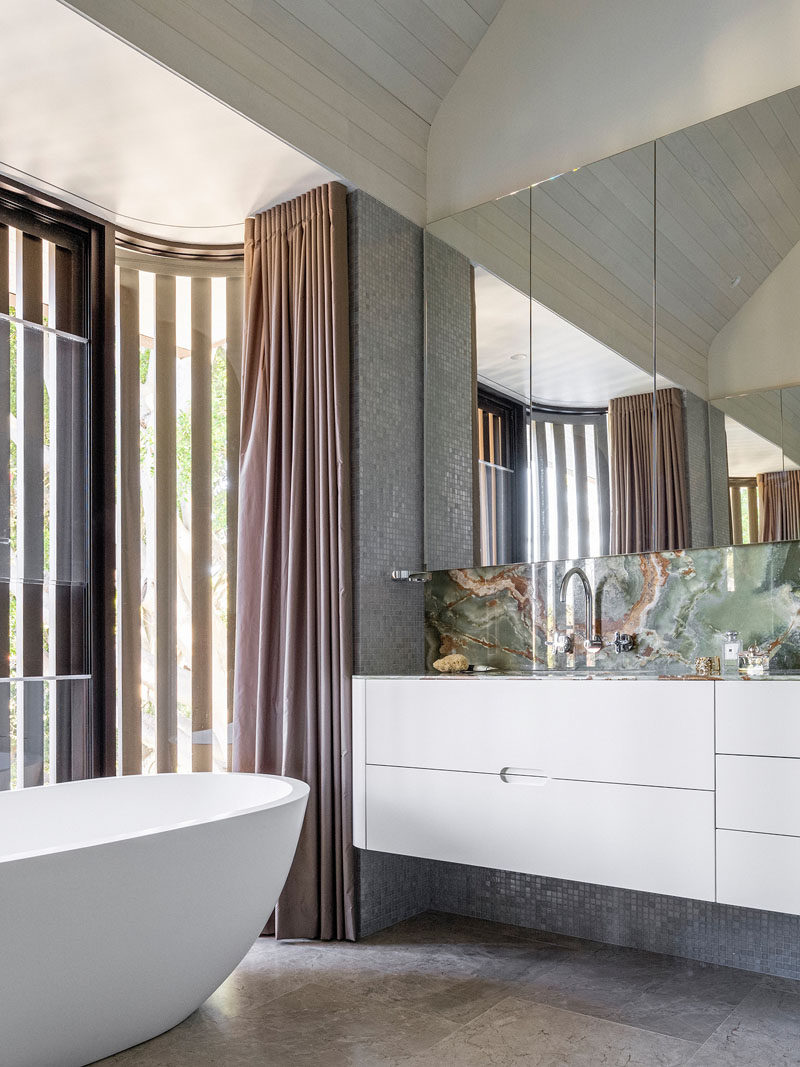 ---