Design Idea – Hide A Home Office Inside Built-In Closets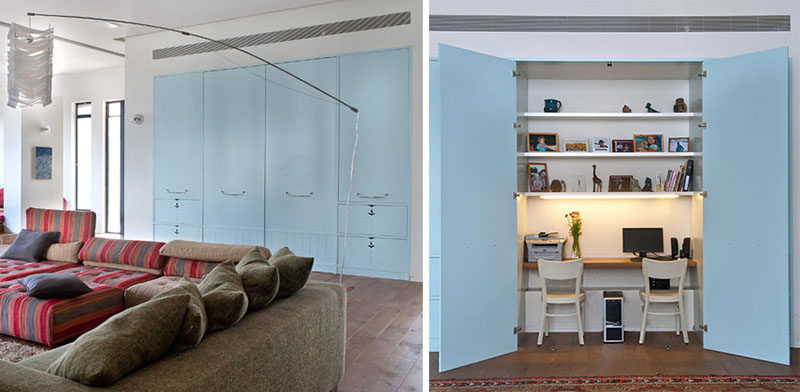 When Neuman Hayner Architects were designing a house for a family in Israel, they decided to hide a home office in the built-in closets behind in the living room.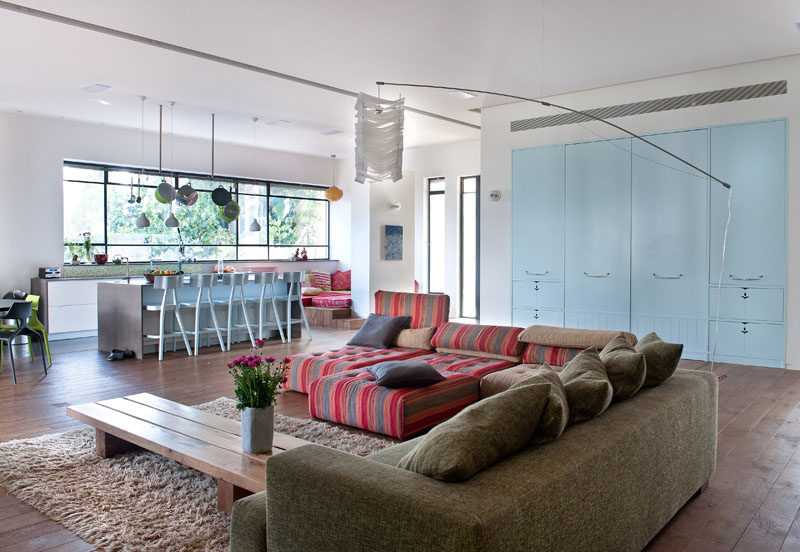 ---
Inside the closet, there are three shelves with lighting underneath the bottom one, and below that is a wood desk that's wide enough for two people, ideal for when the children want to do homework, or when a parent wants to pay bills,etc. When not in use, the doors can be closed and the home office is hidden away.
---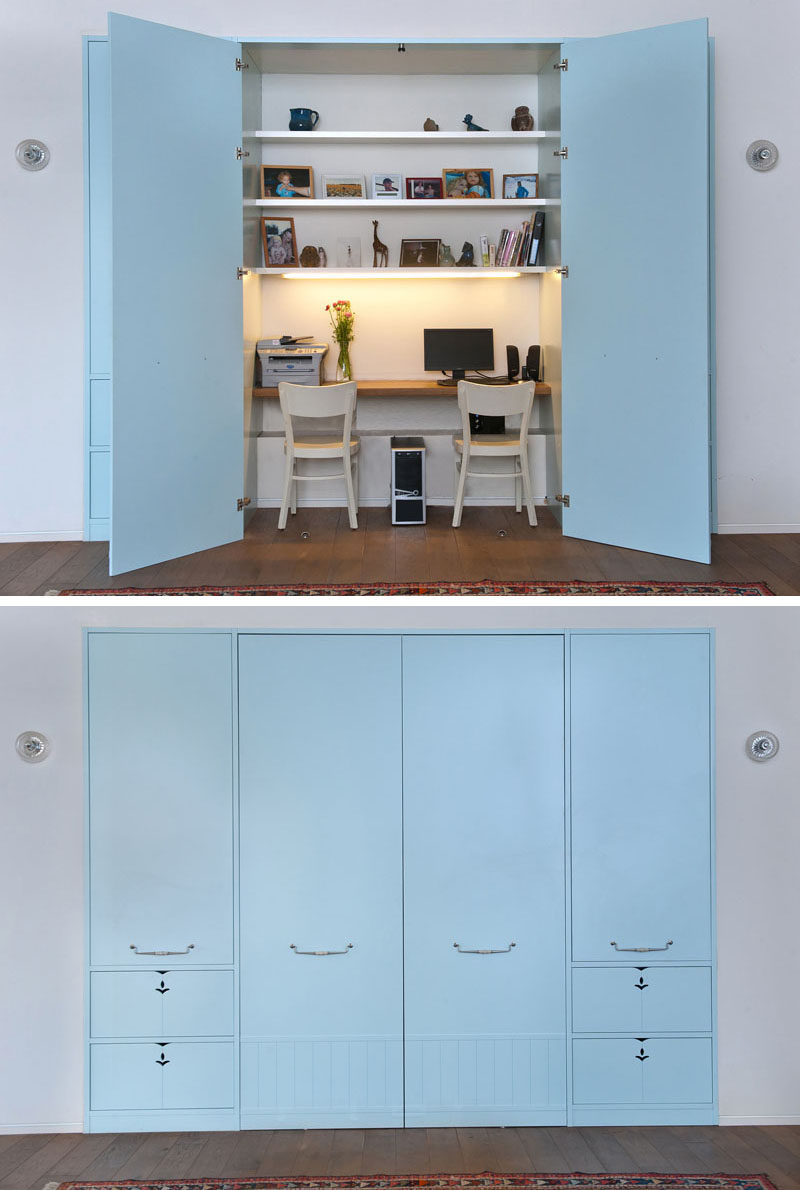 Photography by Amit Gosher | Architect: Neuman Hayner Architects | Design Team: Sharon Neuman, Sharon Wolman
---
Get the contemporist daily email newsletter – sign up here