When Inbetween Architecture were designing the renovation of a house in Kew, Australia, they decided to include oversized door knobs on cabinets throughout the house.
The door knobs create a strong contrast to the dark cabinetry of the kitchen.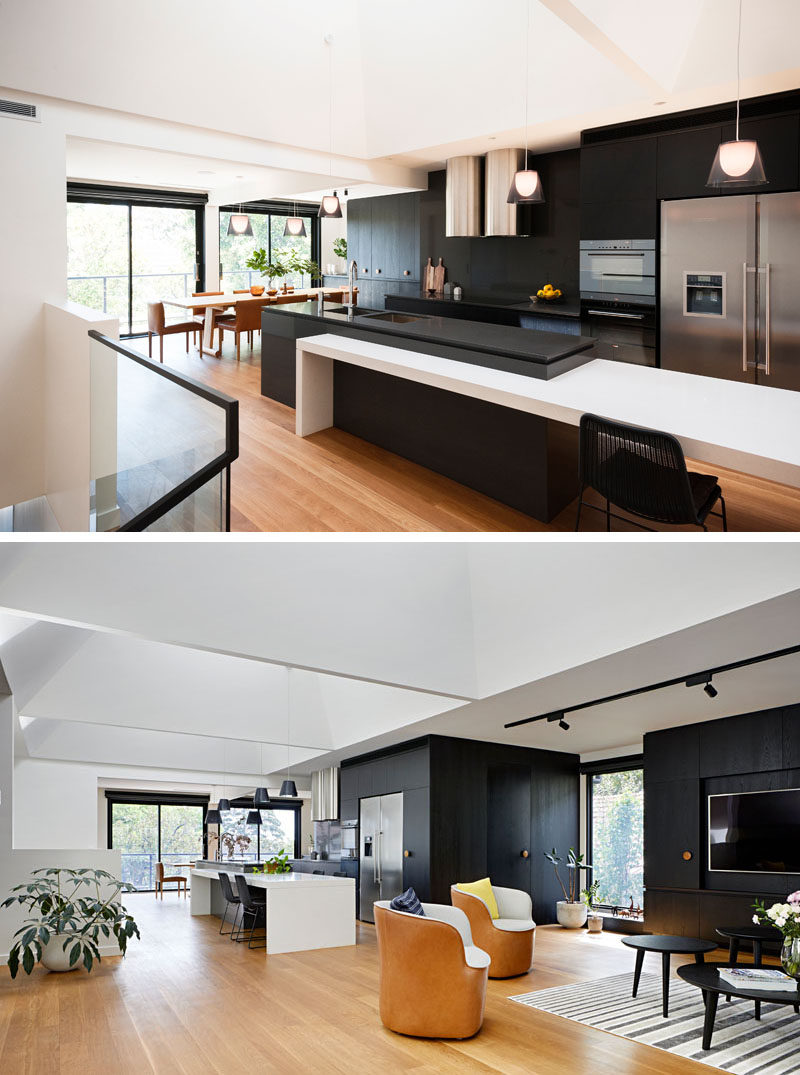 ---
The wood handles also complement the flooring and the dining room table, that's also made from wood.
---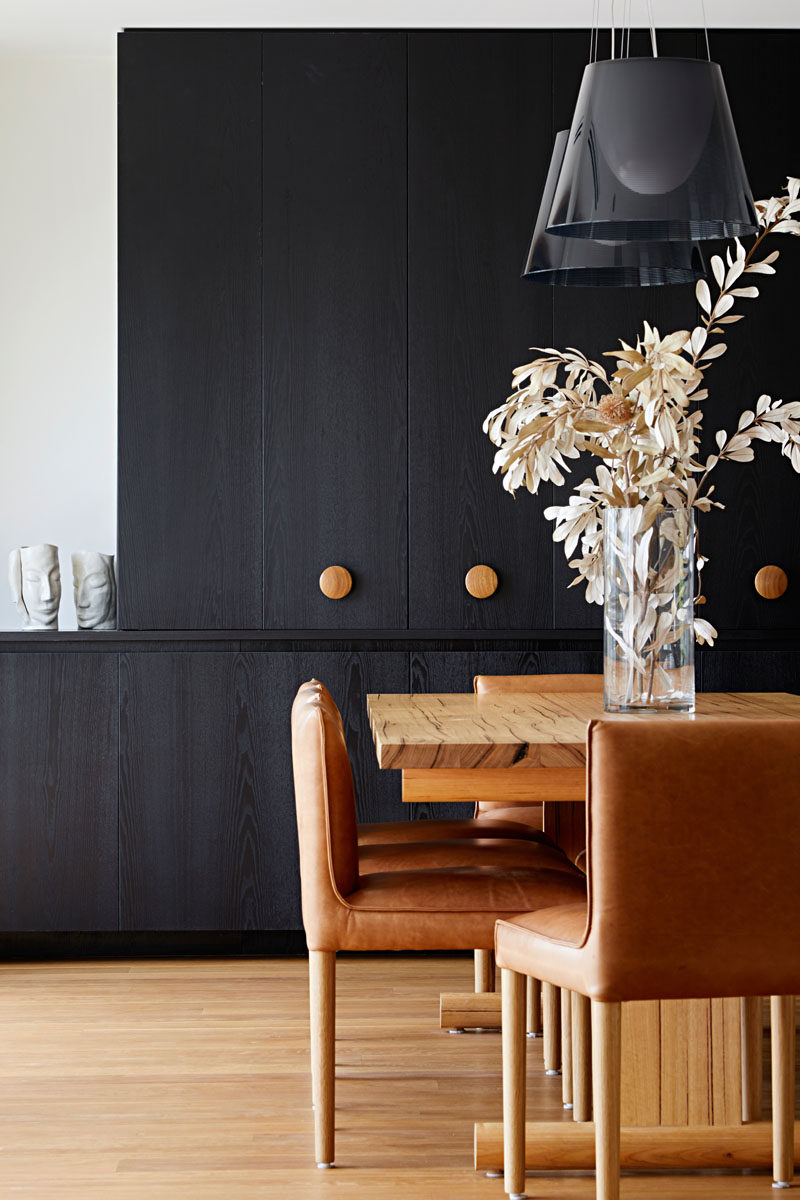 ---
In the laundry room, floor-to-ceiling white cabinetry has been installed, and even though the cabinets are the complete opposite color to the kitchen cabinets, the same oversized door handles have been used, creating a sense of continuity throughout the house.
---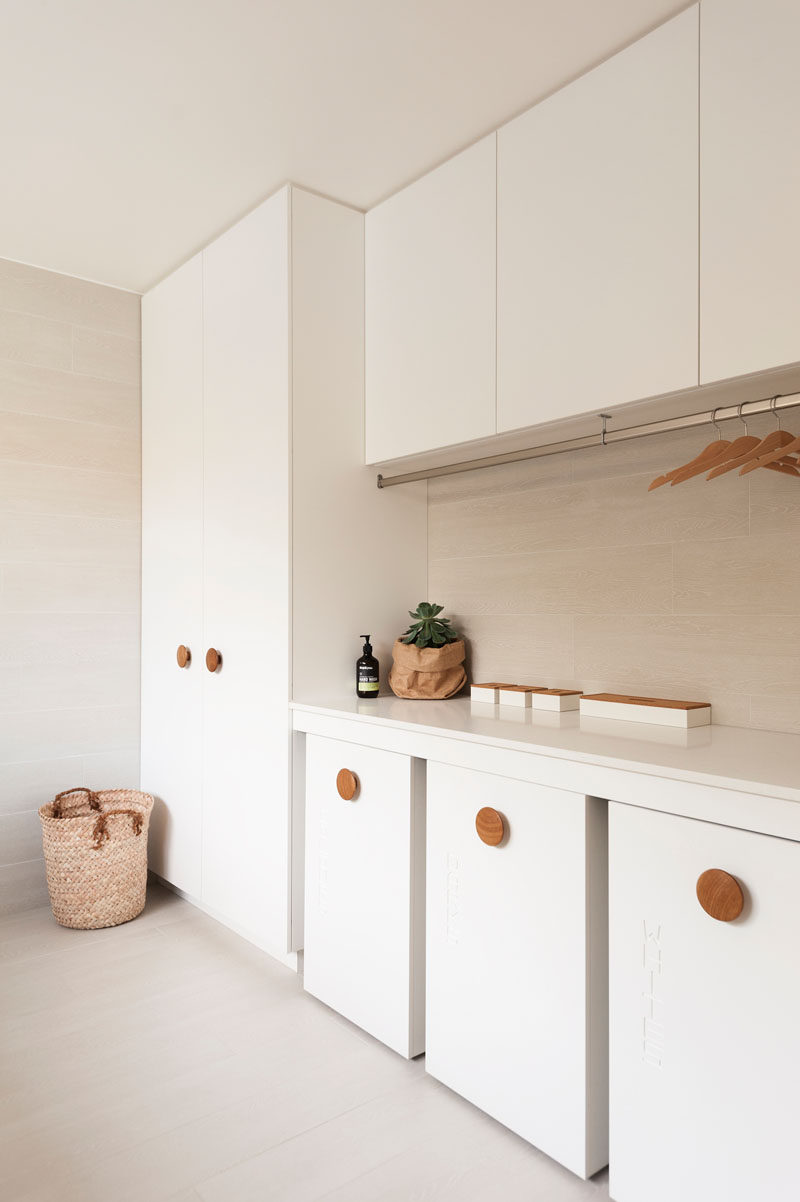 Photography by Tatjana Plitt and Nick Stephenson
---