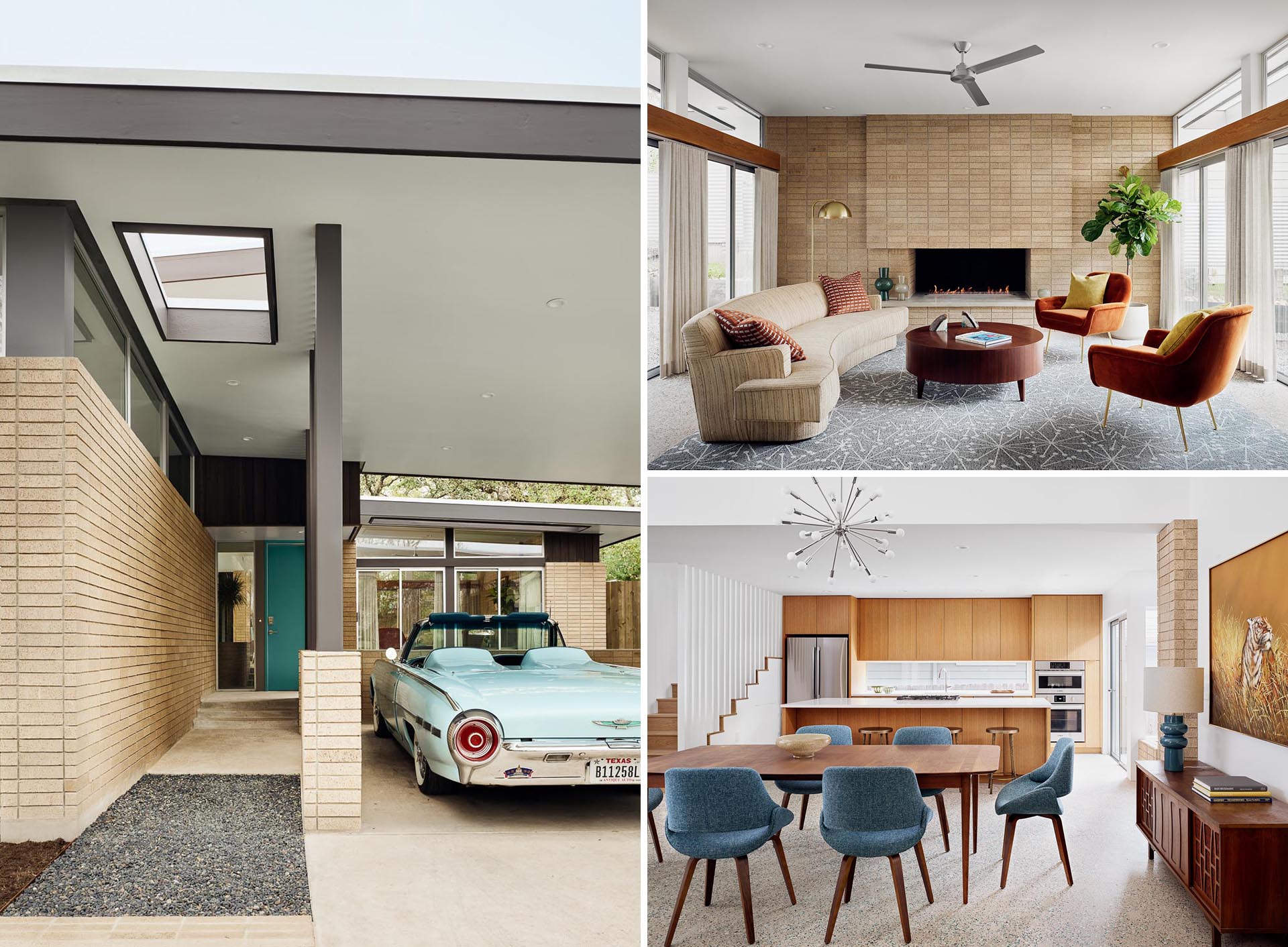 Mark Odom Studio has recently completed a new home in Austin, Texas, that draws inspiration from Mid-Century architecture and design.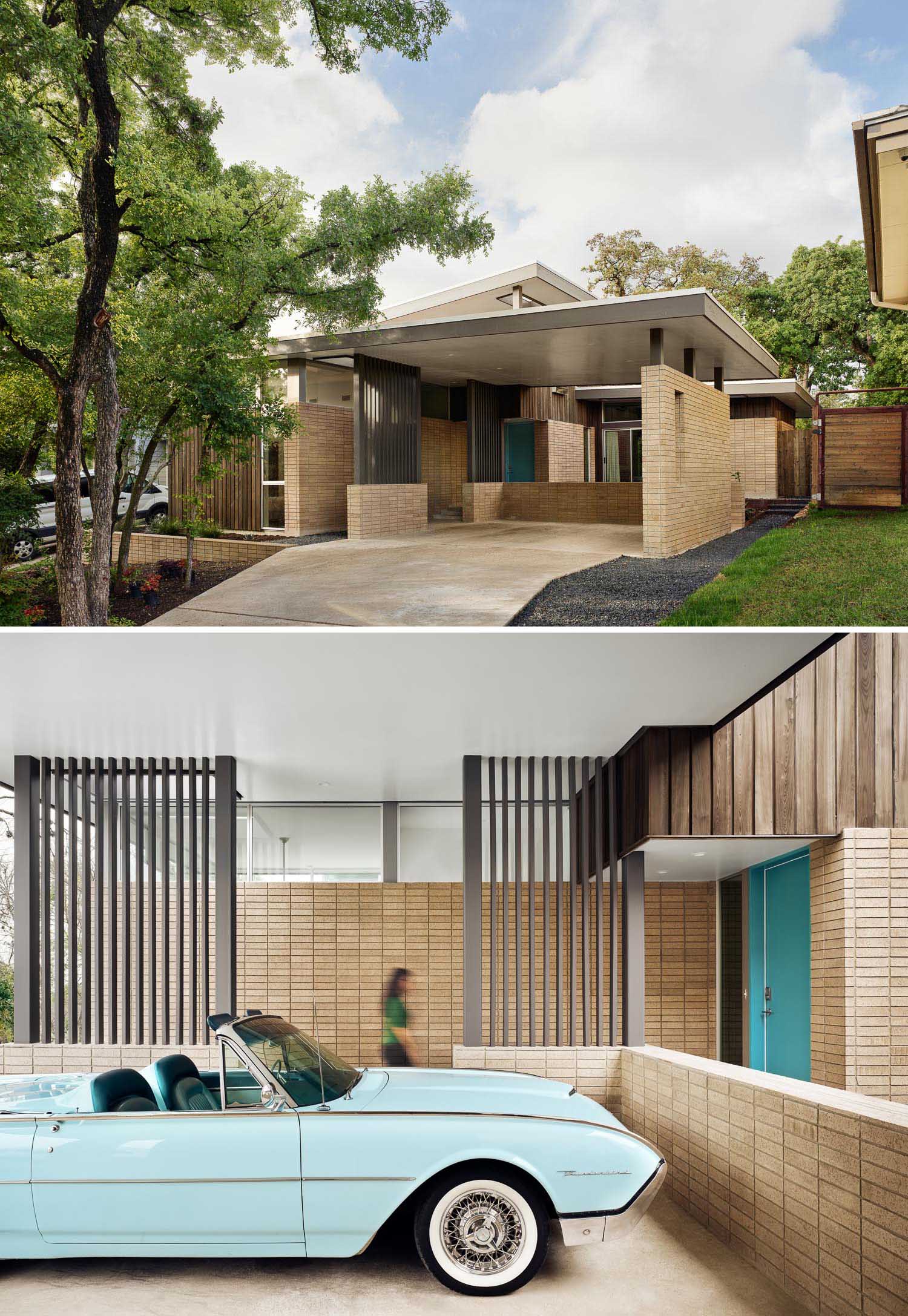 The homeowner has a deep appreciation for mid-century modern architecture and expressed that he wanted all the elements you would find in a quintessential mid-century home.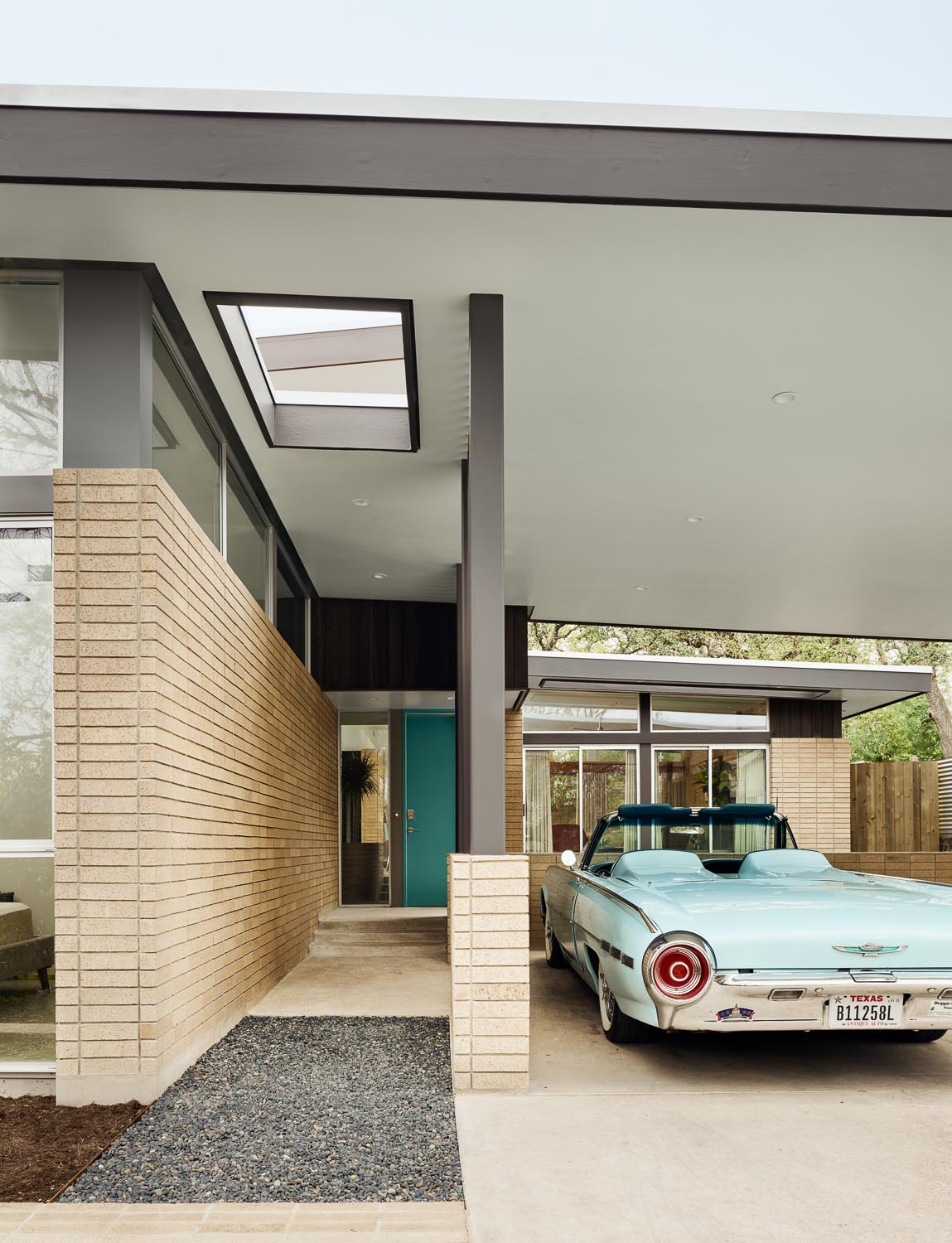 The turquoise color of the front door was inspired by the client's appreciation of a vintage El Camino in the classic blue/aqua of the era.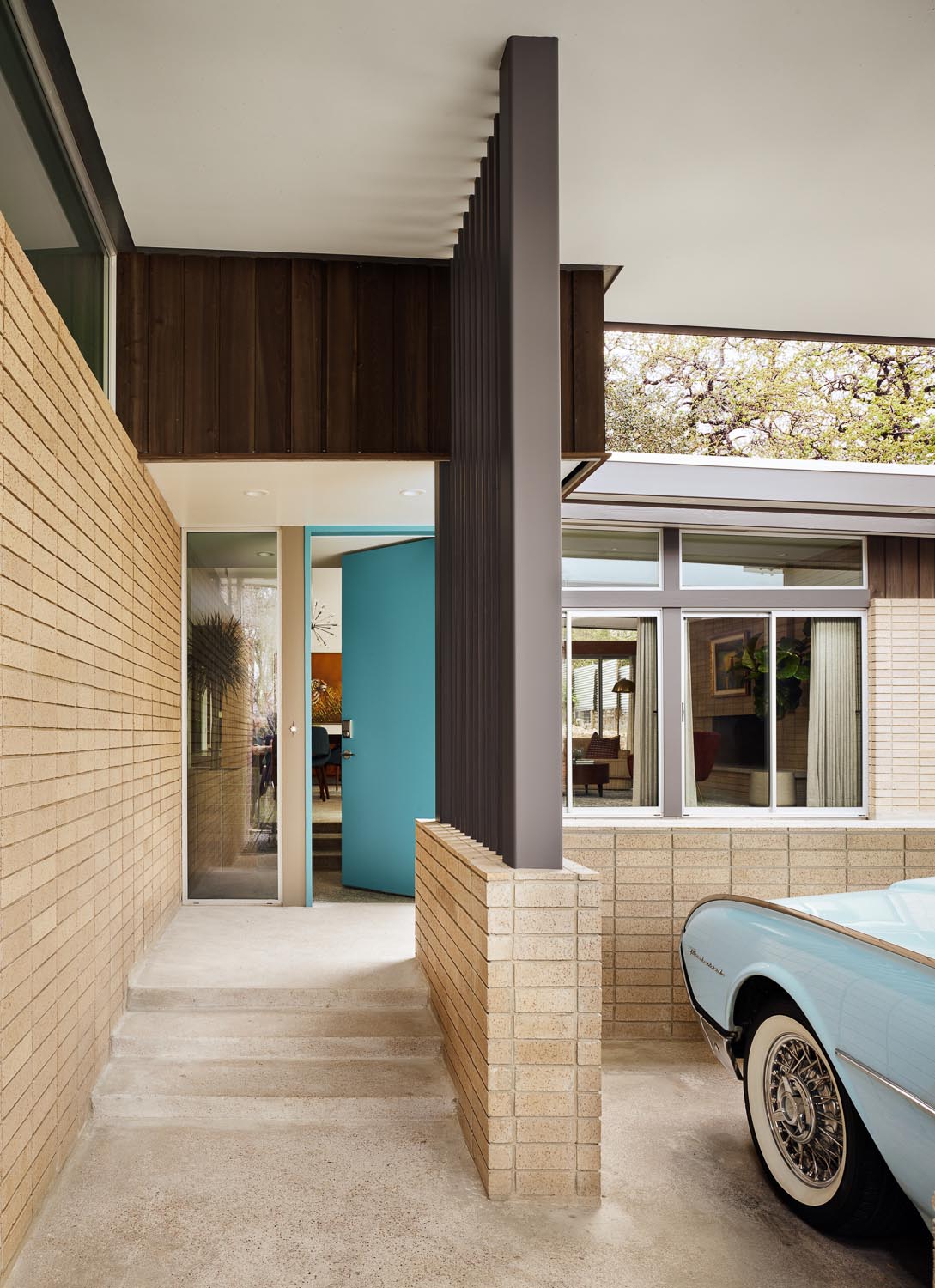 Between the carport and the home is a small courtyard with a single tree that has been given room to grow over time.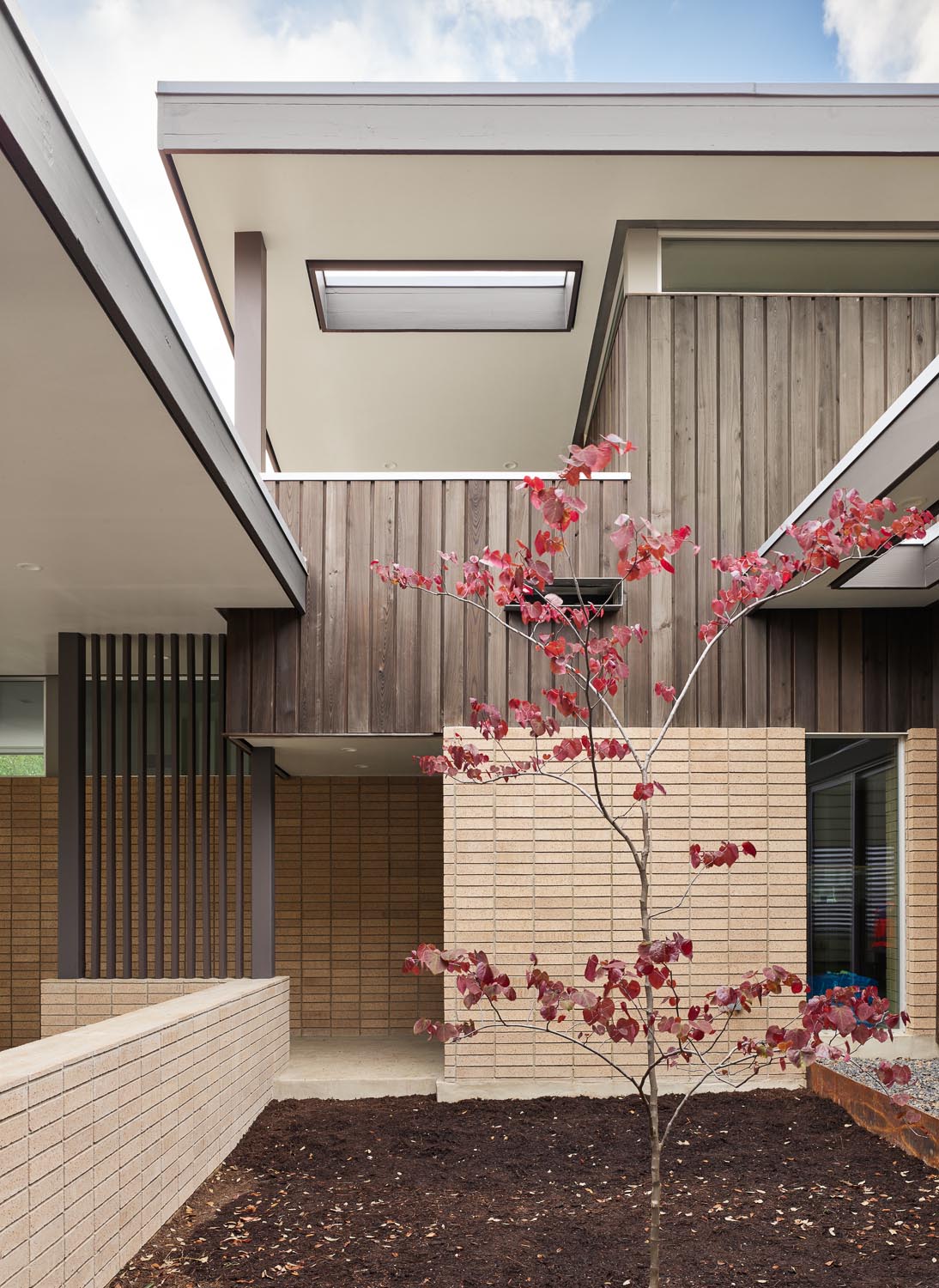 Stepping inside, we see there are high ceilings and floor-to-ceiling windows that line the walls, while a brown brick fireplace is a focal point.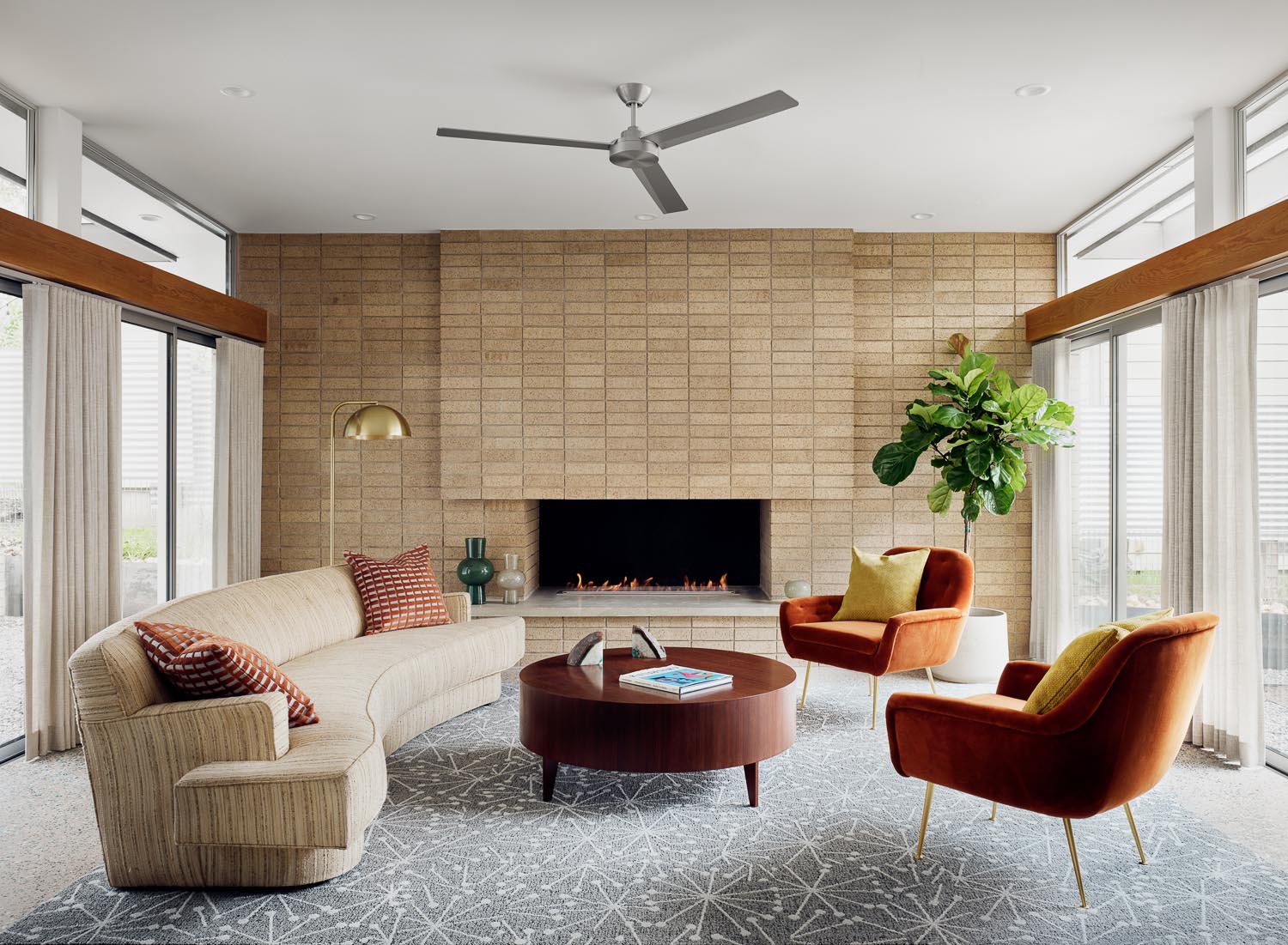 In the dining room, there's a dark wood table with matching chairs that add a pop of color to the open-plan interior. A Sputnik inspired pendant light draws the eye upwards to the high ceiling.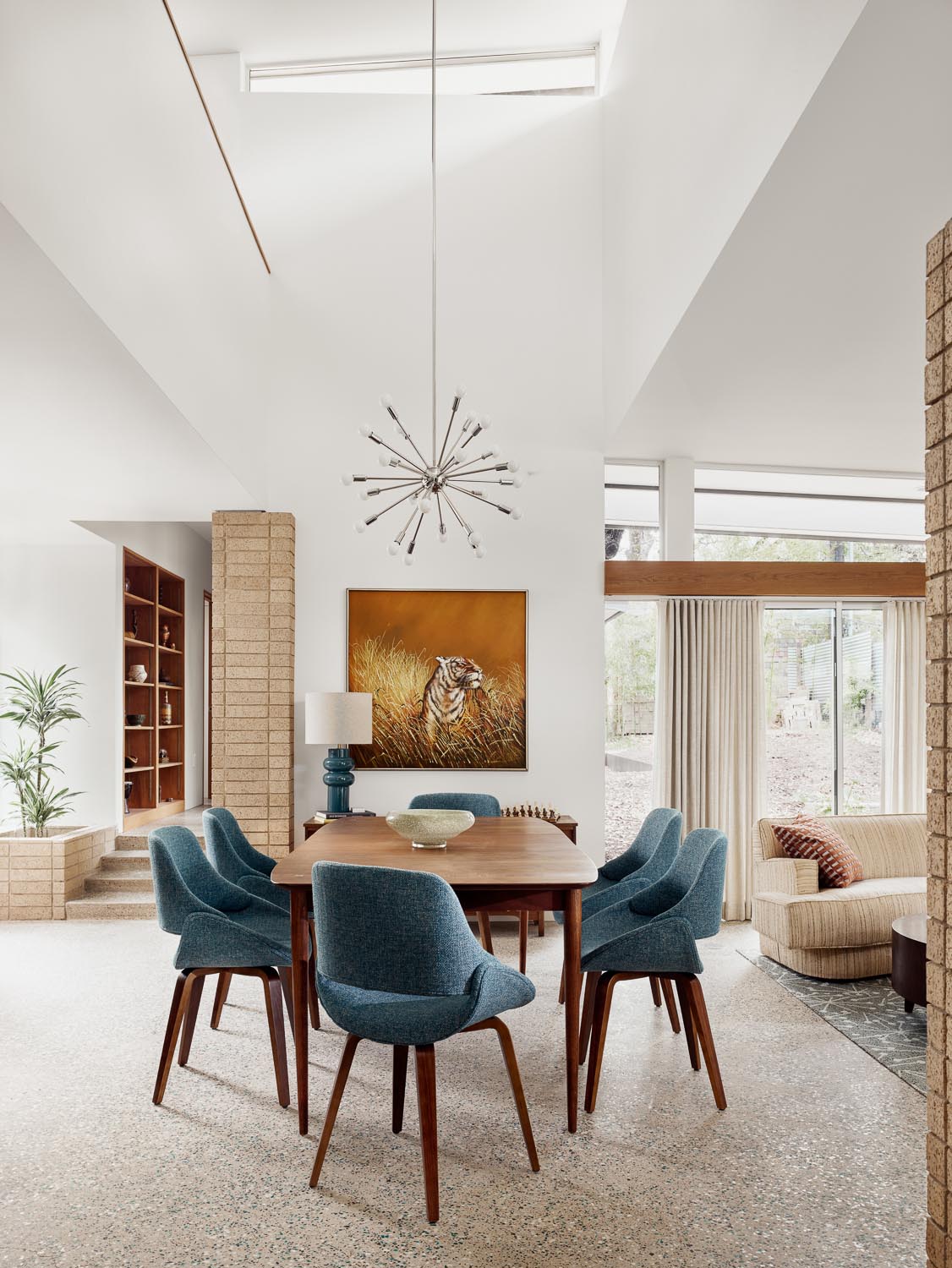 Adjacent to the dining room is the kitchen, where simple modern wood cabinets line the wall, there's a window that acts as a backsplash, and a large island creates additional space for seating.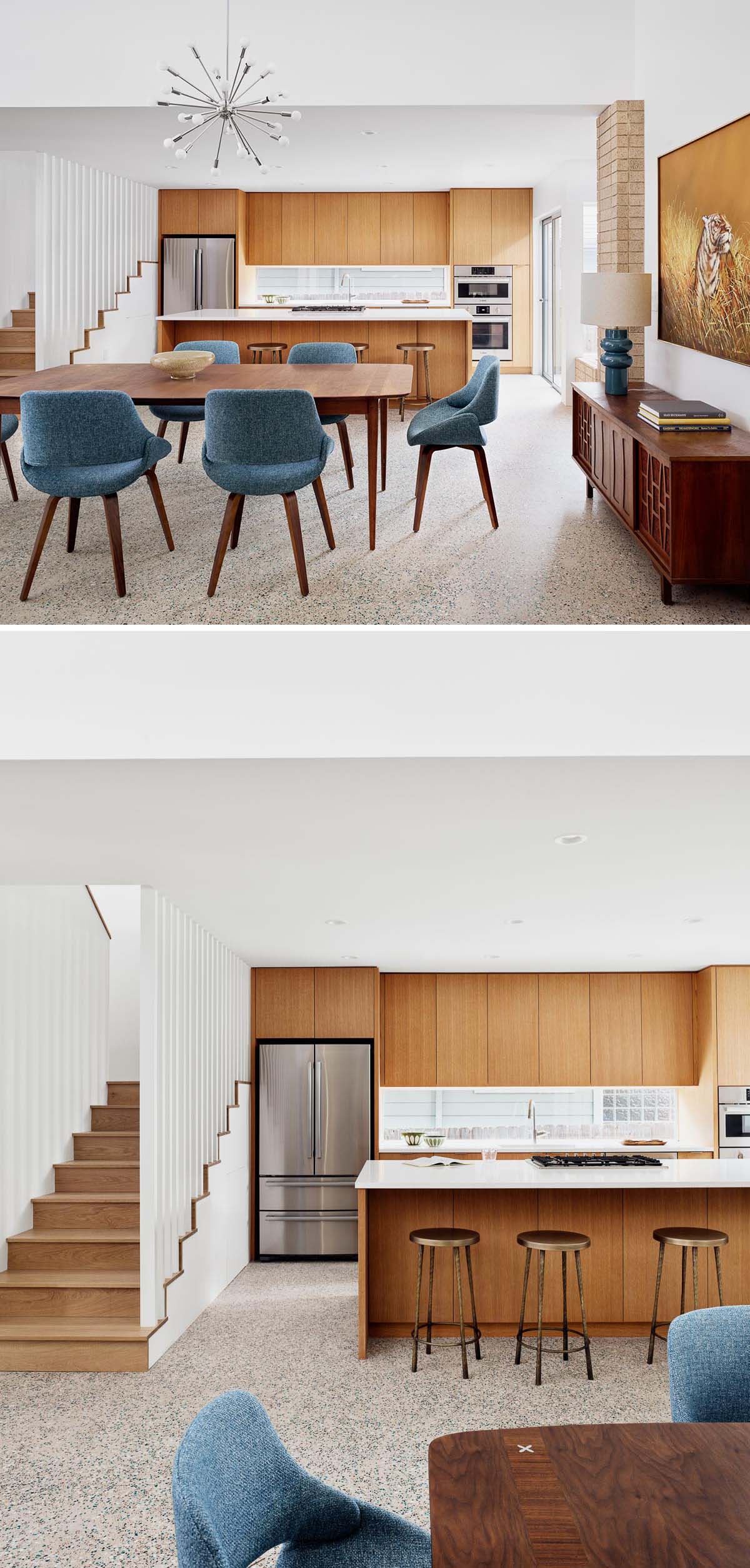 Throughout the home, 1800 pounds (816kg) of various colored glass was hand spread into the concrete floor as it was setting up, making a one-of-a-kind unique floor.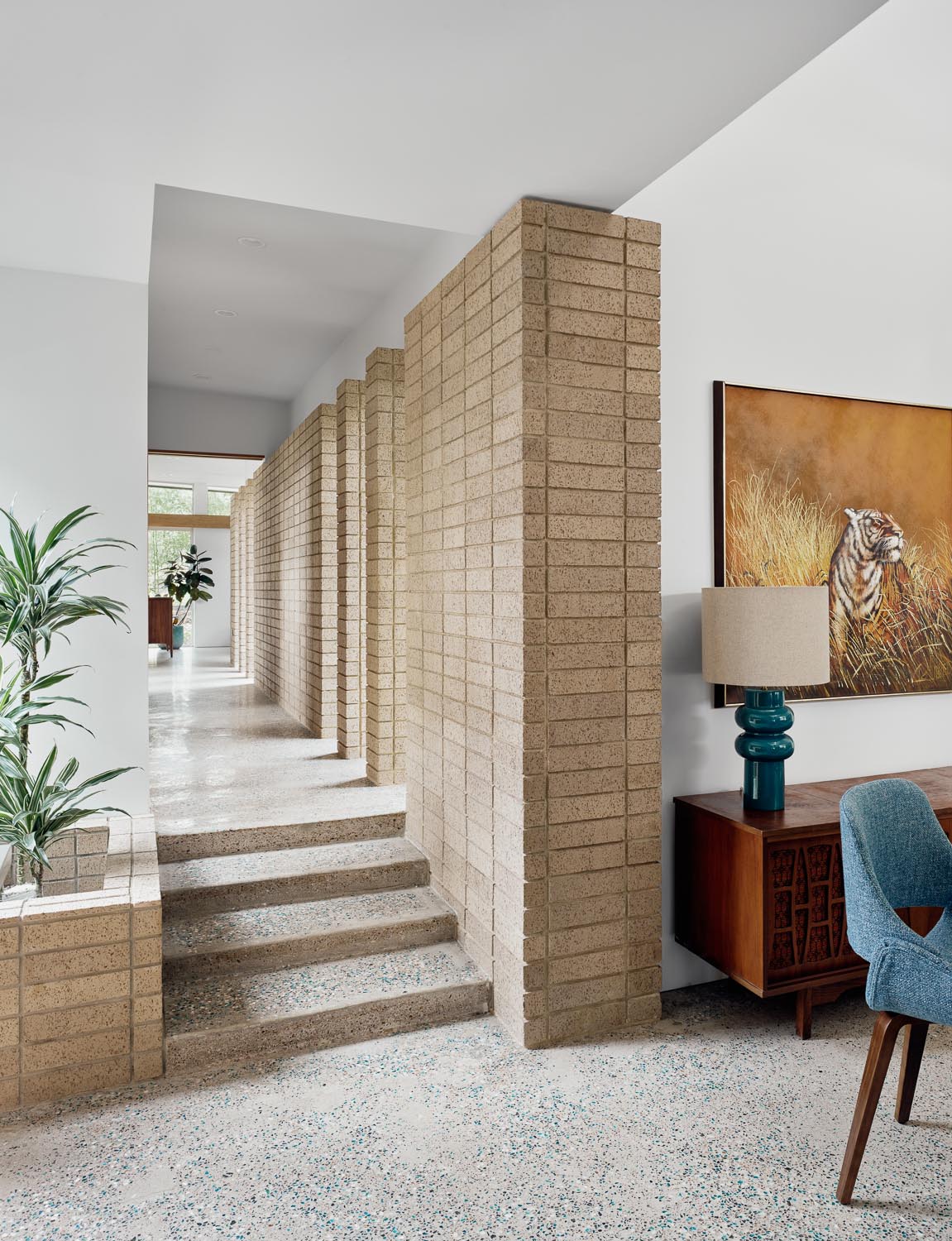 In the master corridor, there's a repurposed wooden bookshelf that originally came from the client's father's classroom. A sliding glass door in the bedroom connects the space with the outdoors.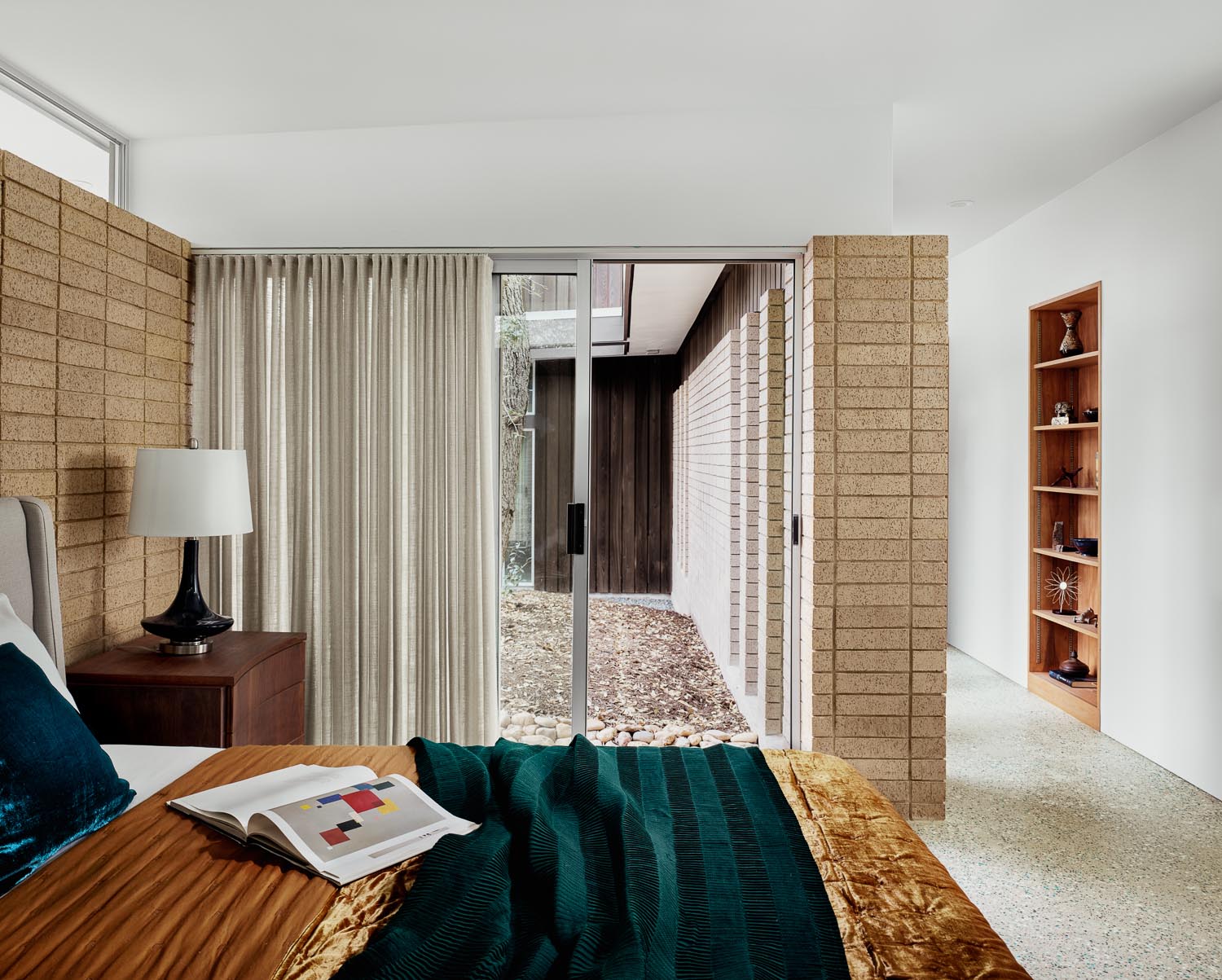 In the bathroom, there's a floating wood vanity, a built-in bathtub, and walls lined with white rectangular tiles.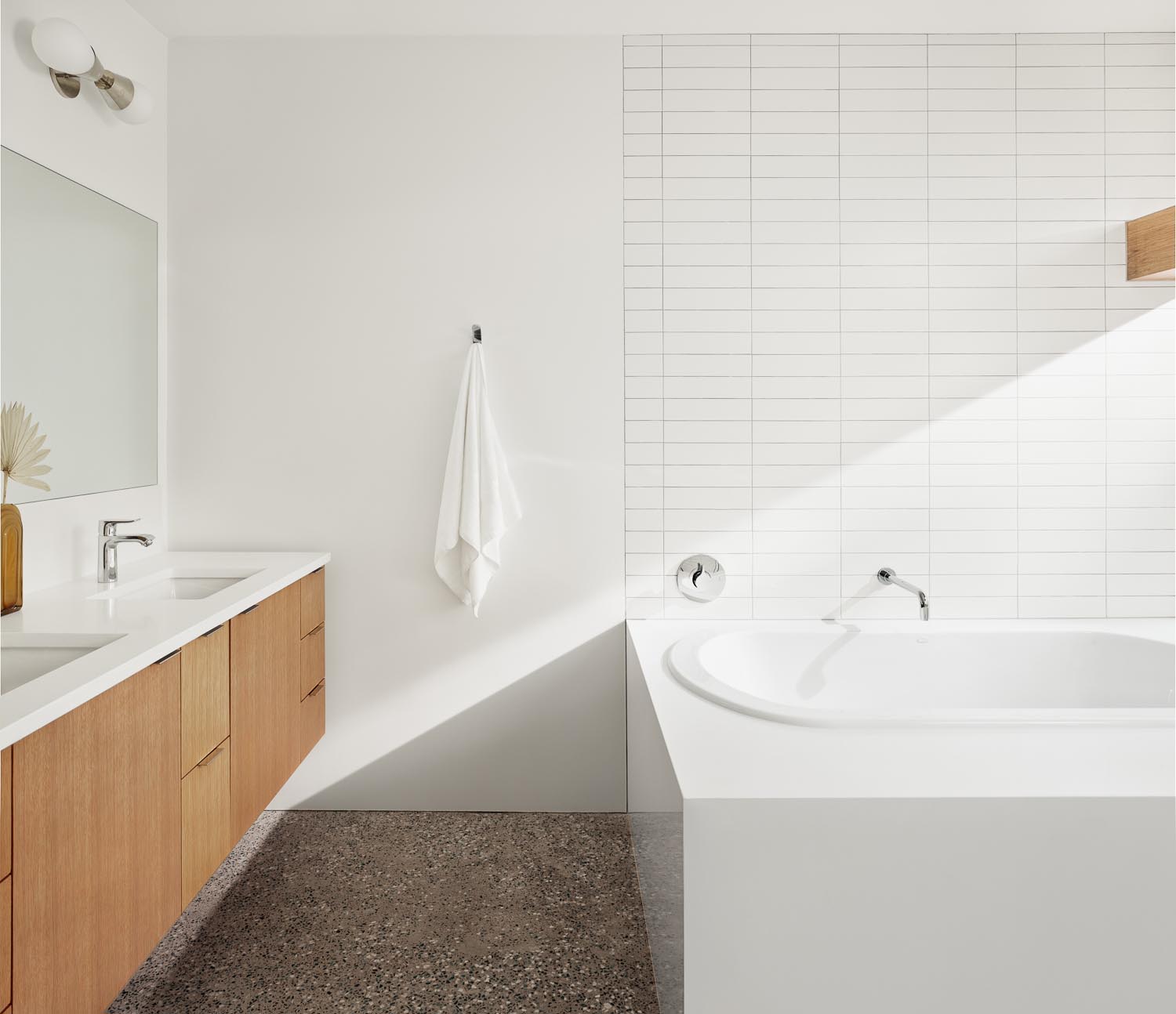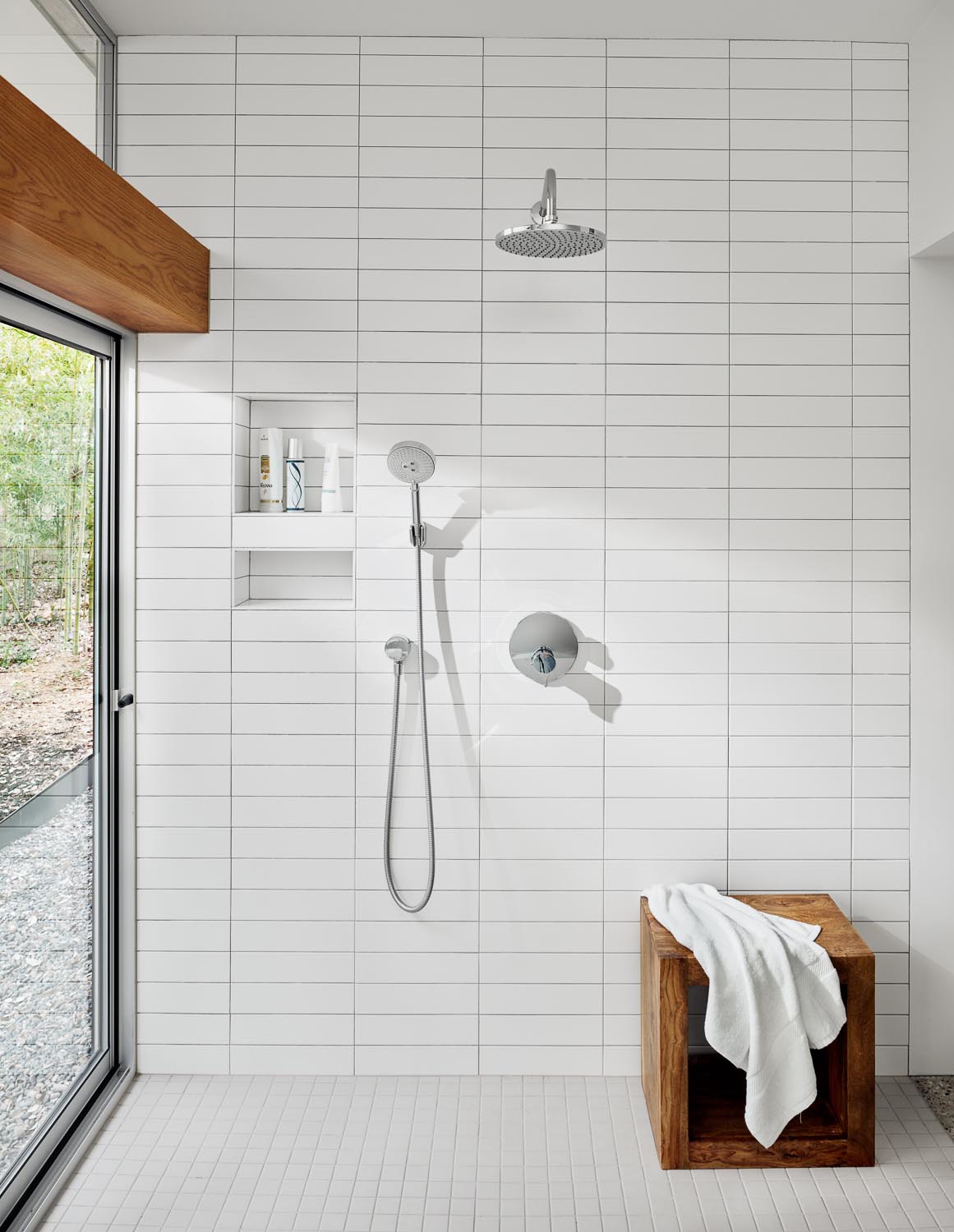 Photography by Casey Dunn | Architect: Mark Odom Studio | Structural: PCW Construction, Inc. | Civil: Thrower Design, Neslie Cook (owner) | Builder: Doug Cameron, Eco Safe Spaces | Landscape: Mark Odom Studio, Eco Safe Spaces | Interiors: Mark Odom Studio and Ruby Cloutier