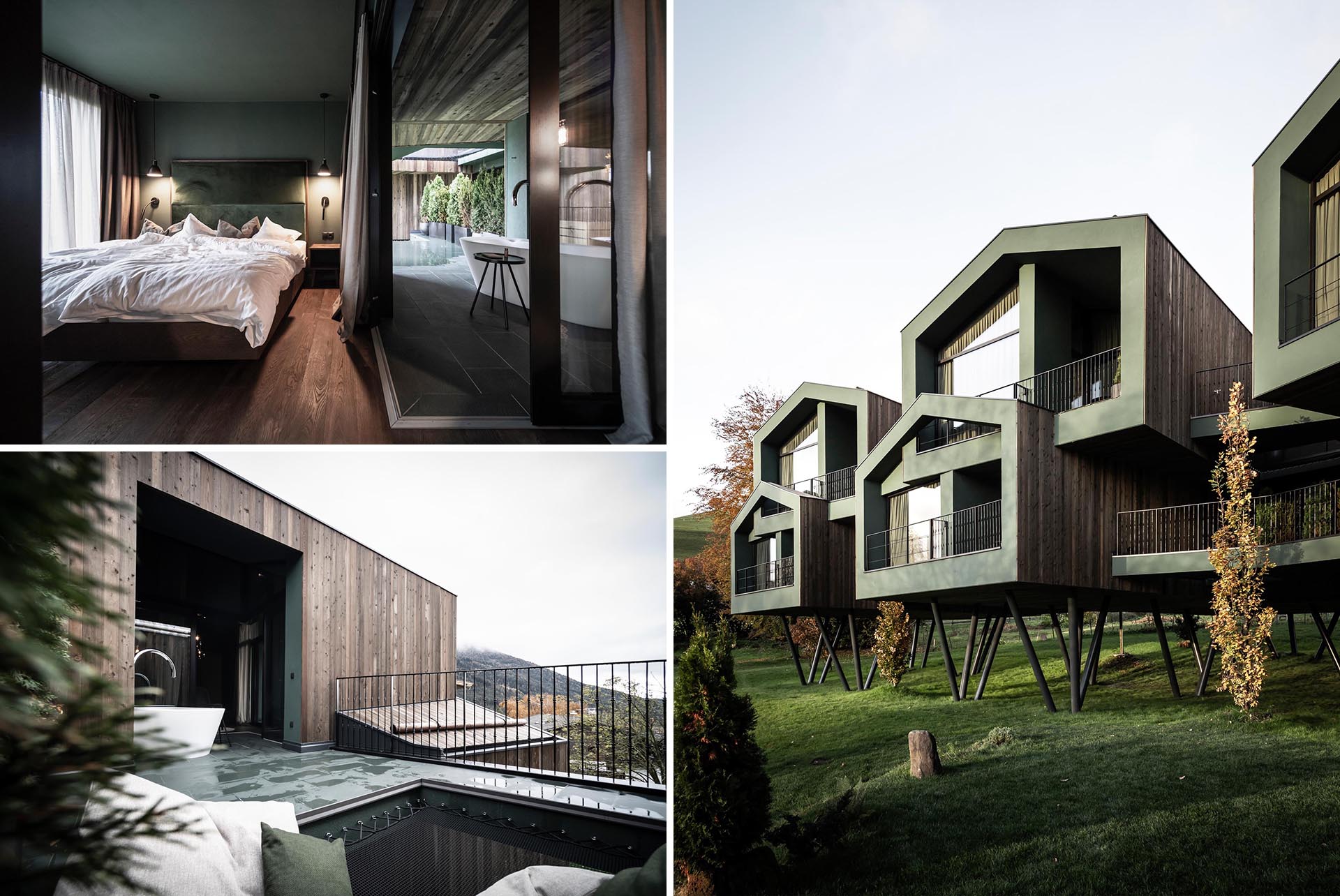 noa* network of architecture was commissioned to enhance the design of the Parc Hotel Florian in Siusi, South Tyrol (Italy), and they did this by creating Floris, a collection of elevated hotel rooms that take on the appearance of tree houses.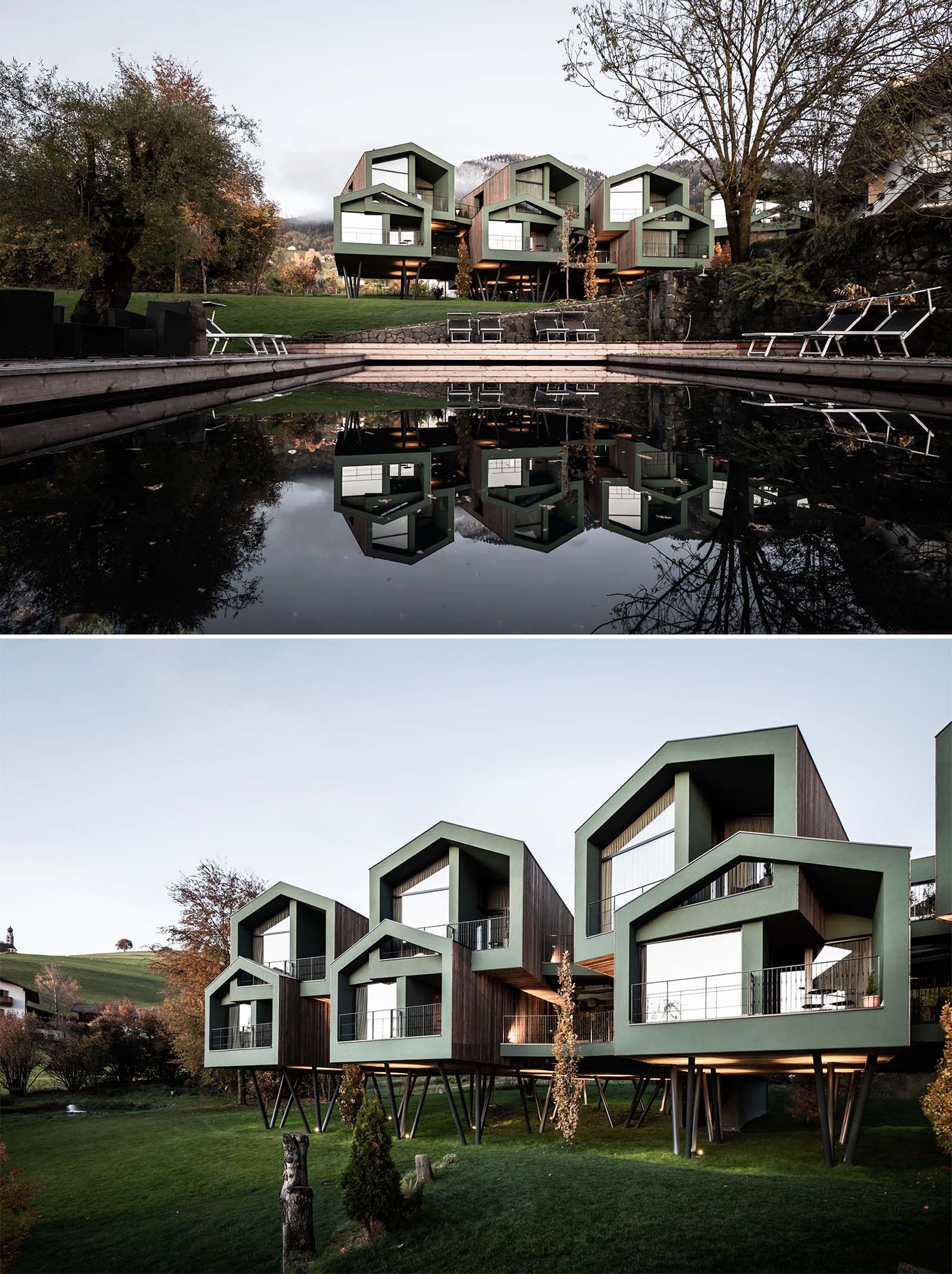 Surrounded by nature and located at the foothills of a village, the year-round hotel expanded with ten brand new suites in a stand-alone building that connects to an existing structure.
As requested by the owner, the grounds have been left untouched and the new build occupies as little space as possible.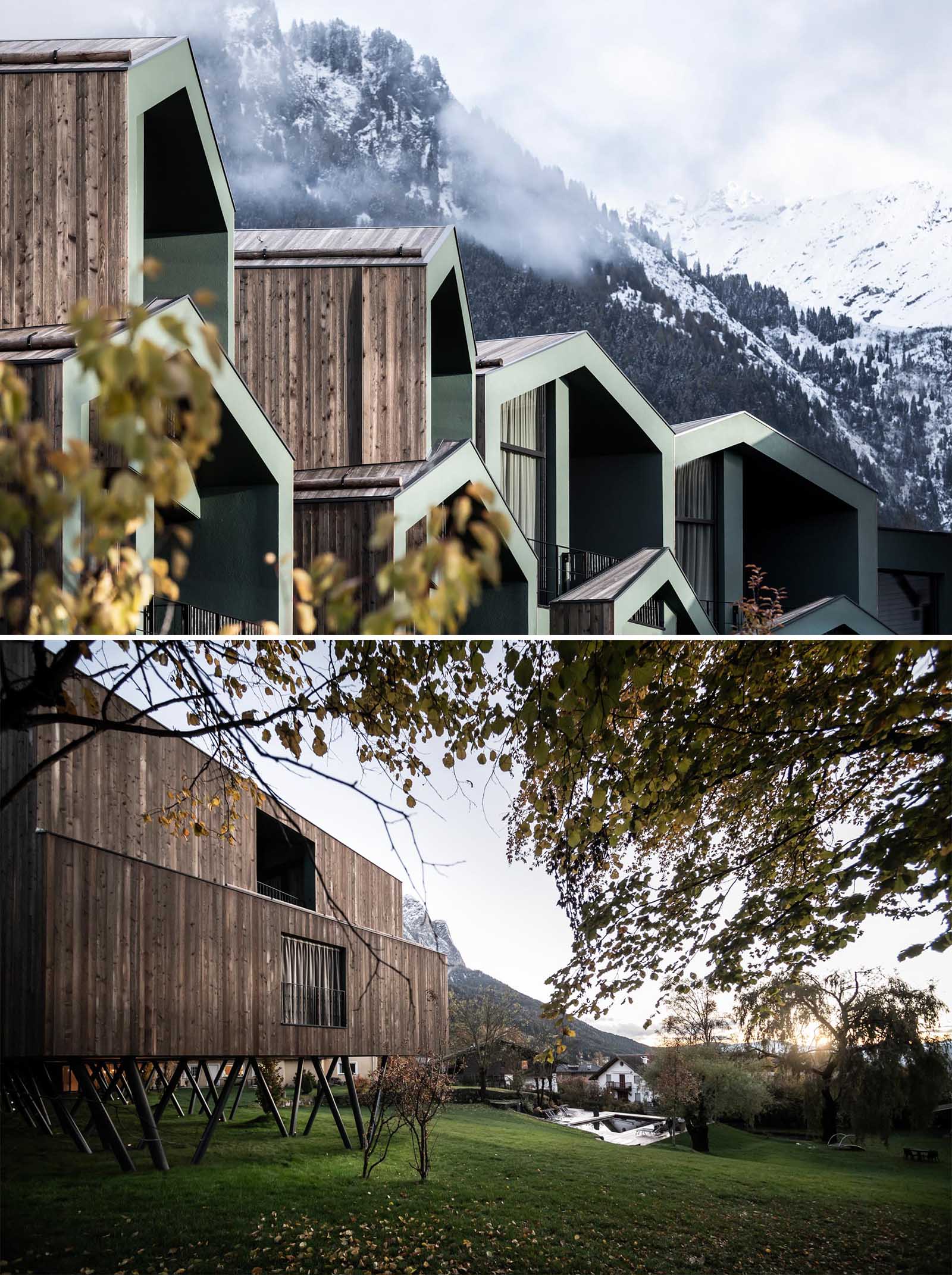 The self-contained tree houses are elevated on 9 foot (3m) high supports, leaving the grounds fully accessible underneath.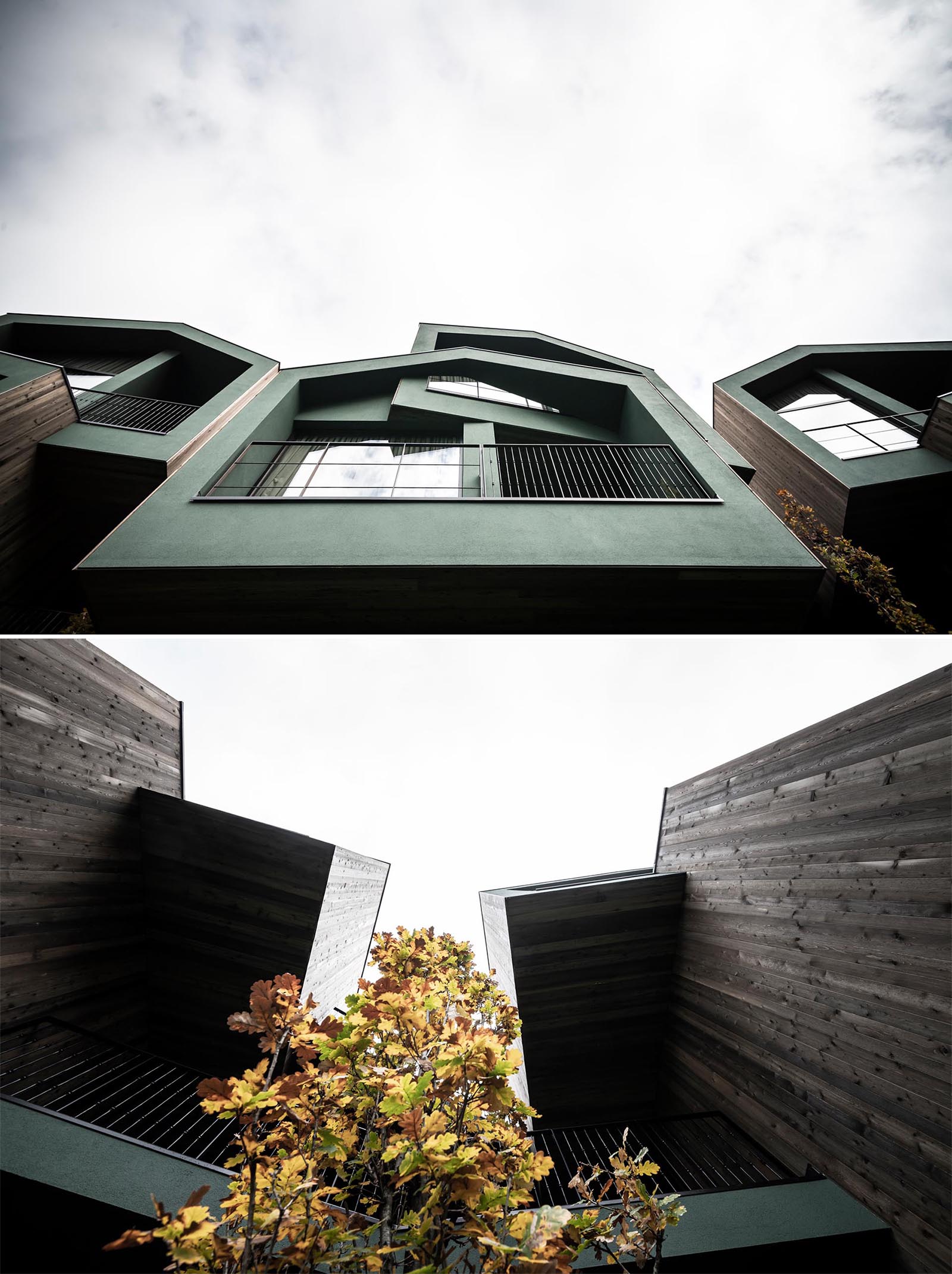 The new "Floris Green Suites" have been designed with a central living area that opens out onto a sheltered balcony overlooking the mountain scenery, which can also be enjoyed from the bedroom with its glass walls.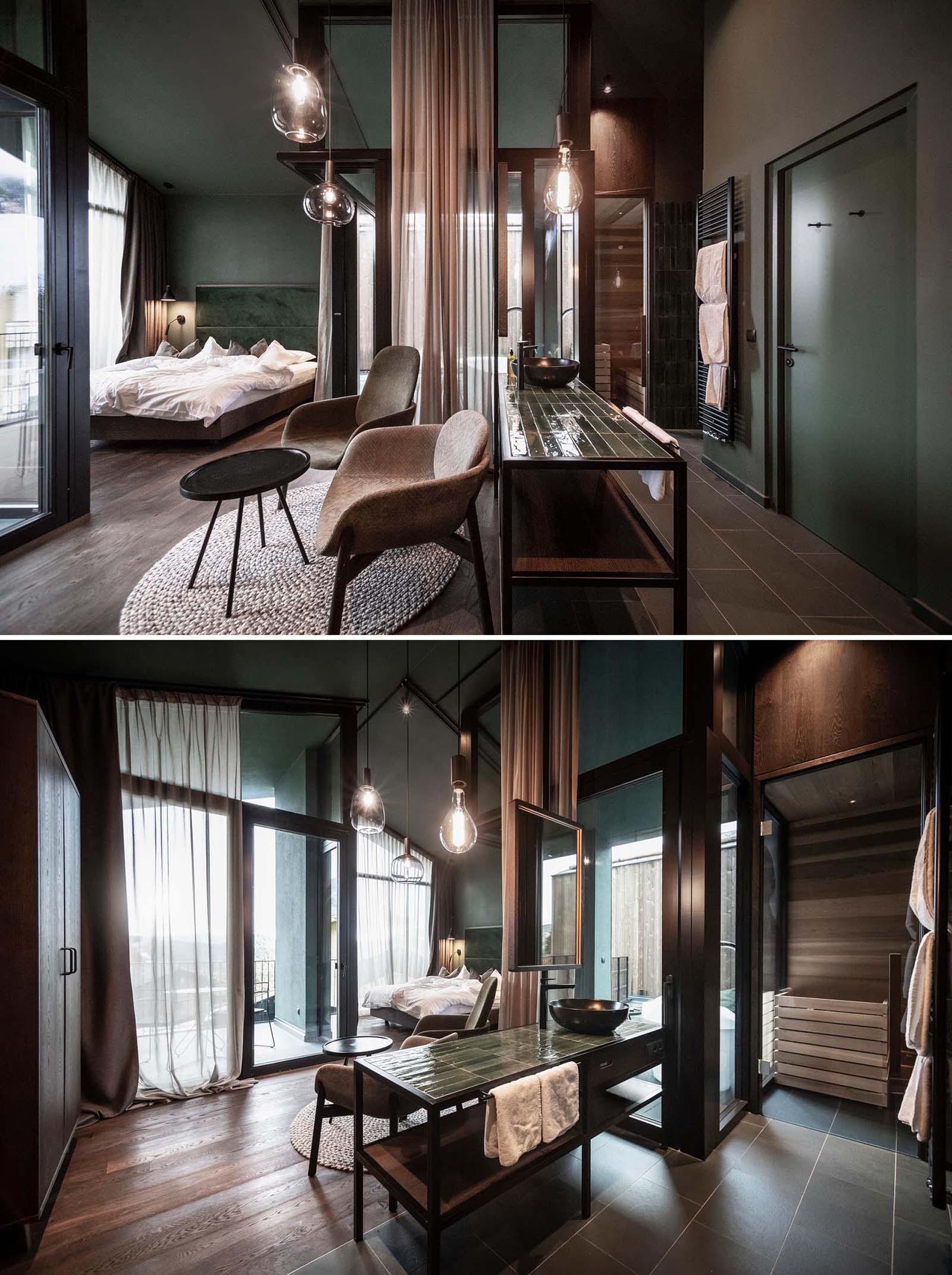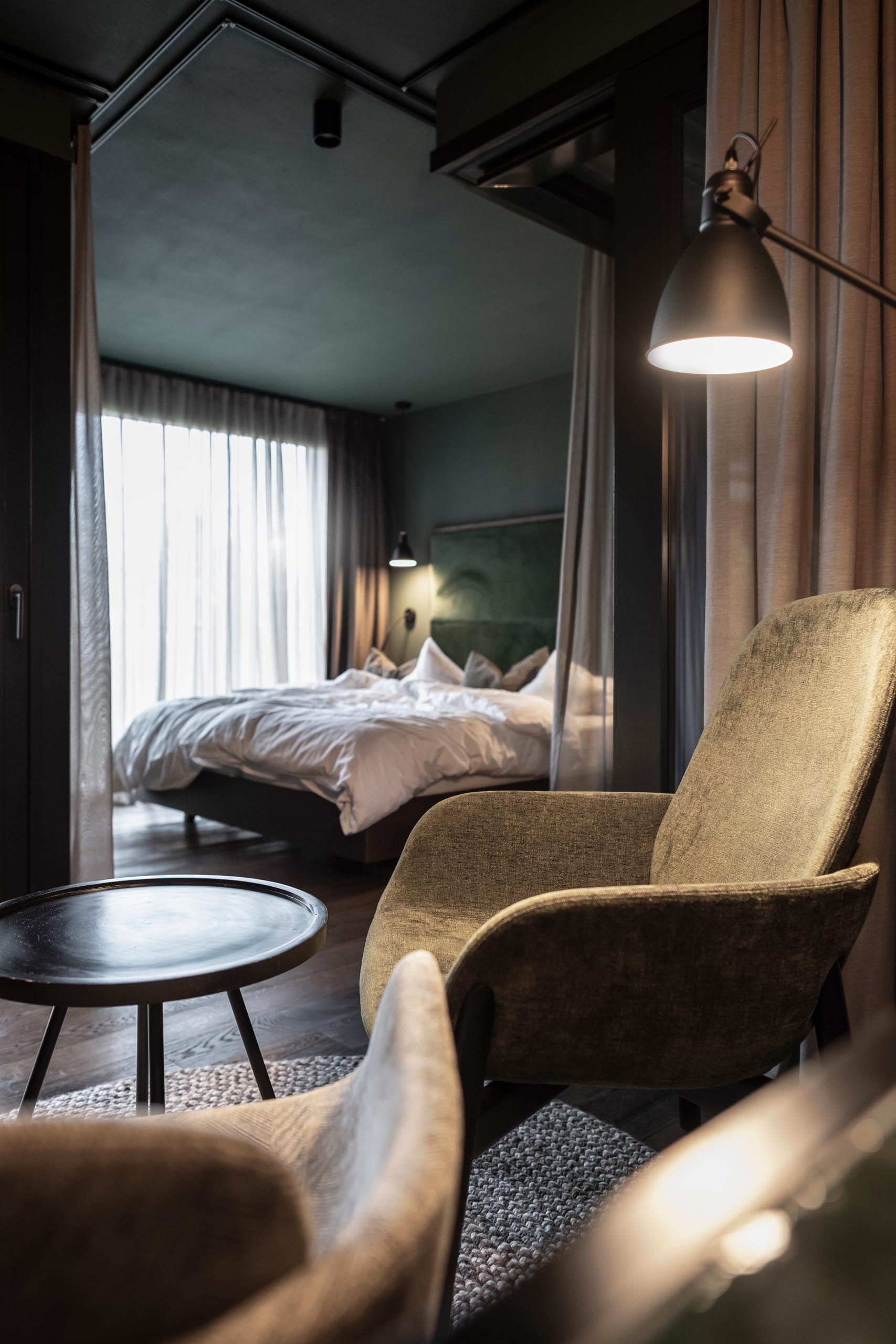 Some of the hotel rooms have sliding glass doors that open to a covered outdoor bath. Free-standing vanity units with a mirror can also be used as a console desk and become the place where the bathroom area merges into the living area.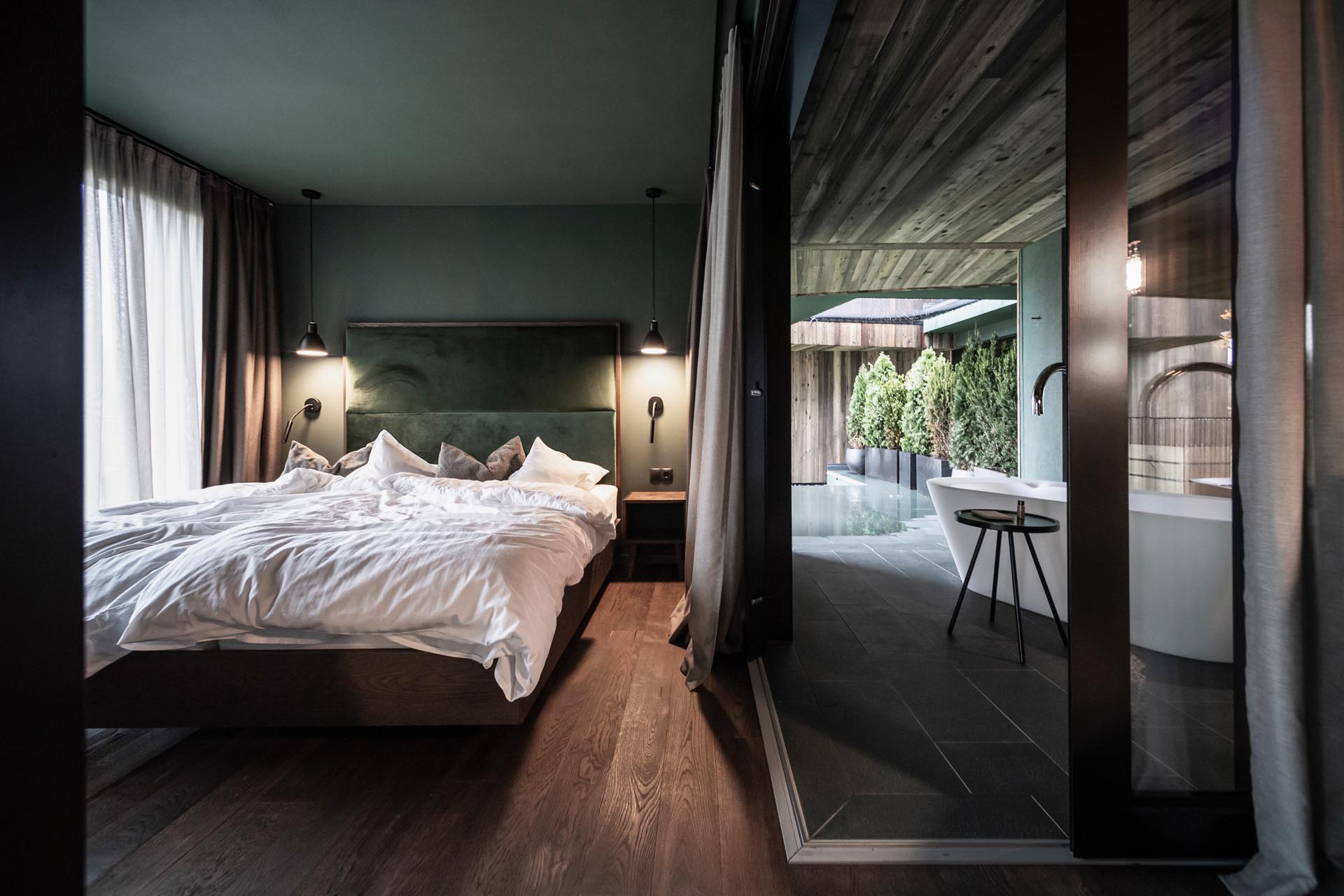 There are also built-in nets that allow for a unique experience when relaxing outside.