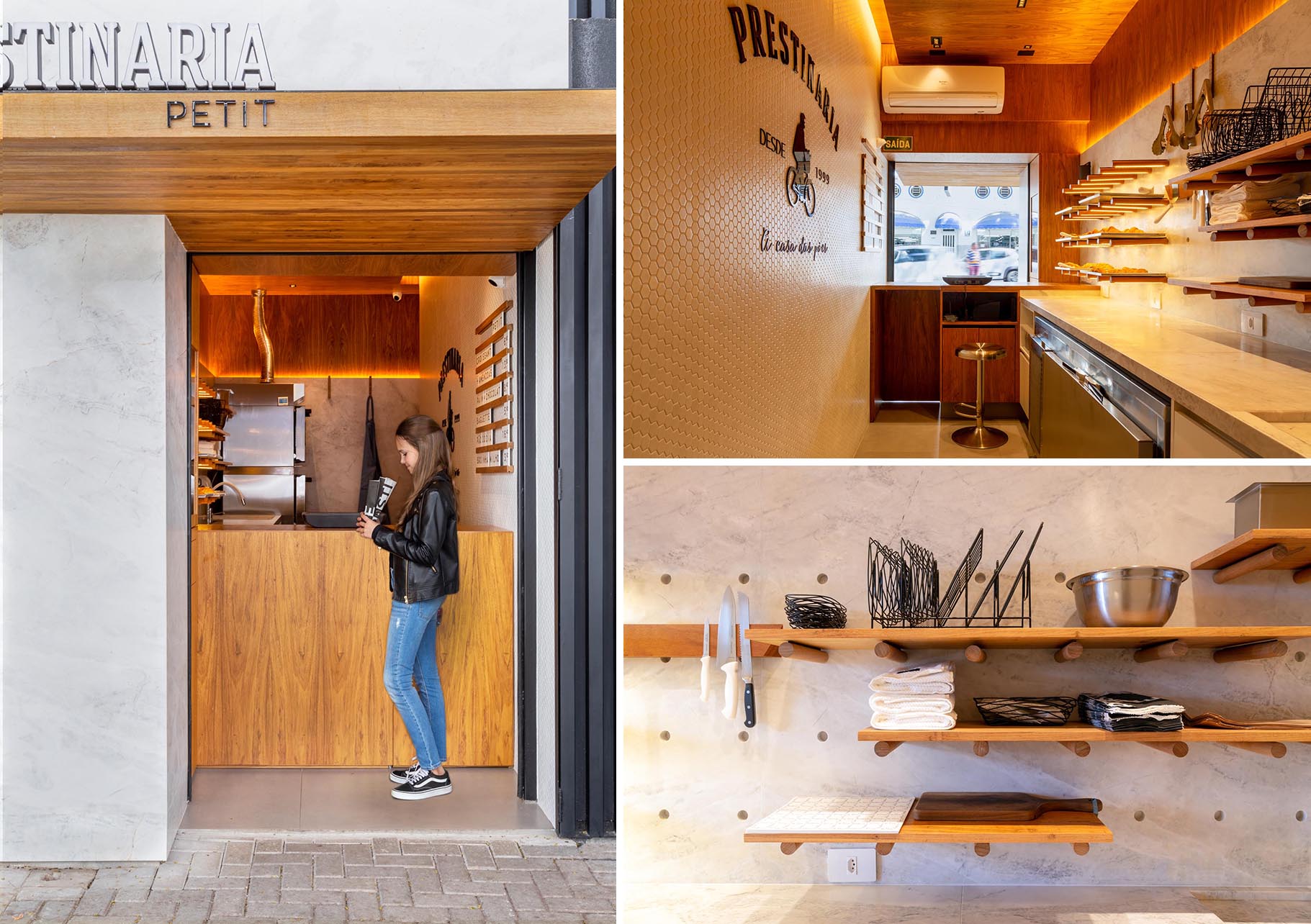 Architecture firm Studio MG2 has designed 'Prestinaria Petit', a micro-bakery with a takeout counter, that focuses on assorted types of bread and croissants.
Located in Curitiba, Brazil, the small space measures in at just 107 square feet (10m2), and shares a basement with other nearby commercial establishments.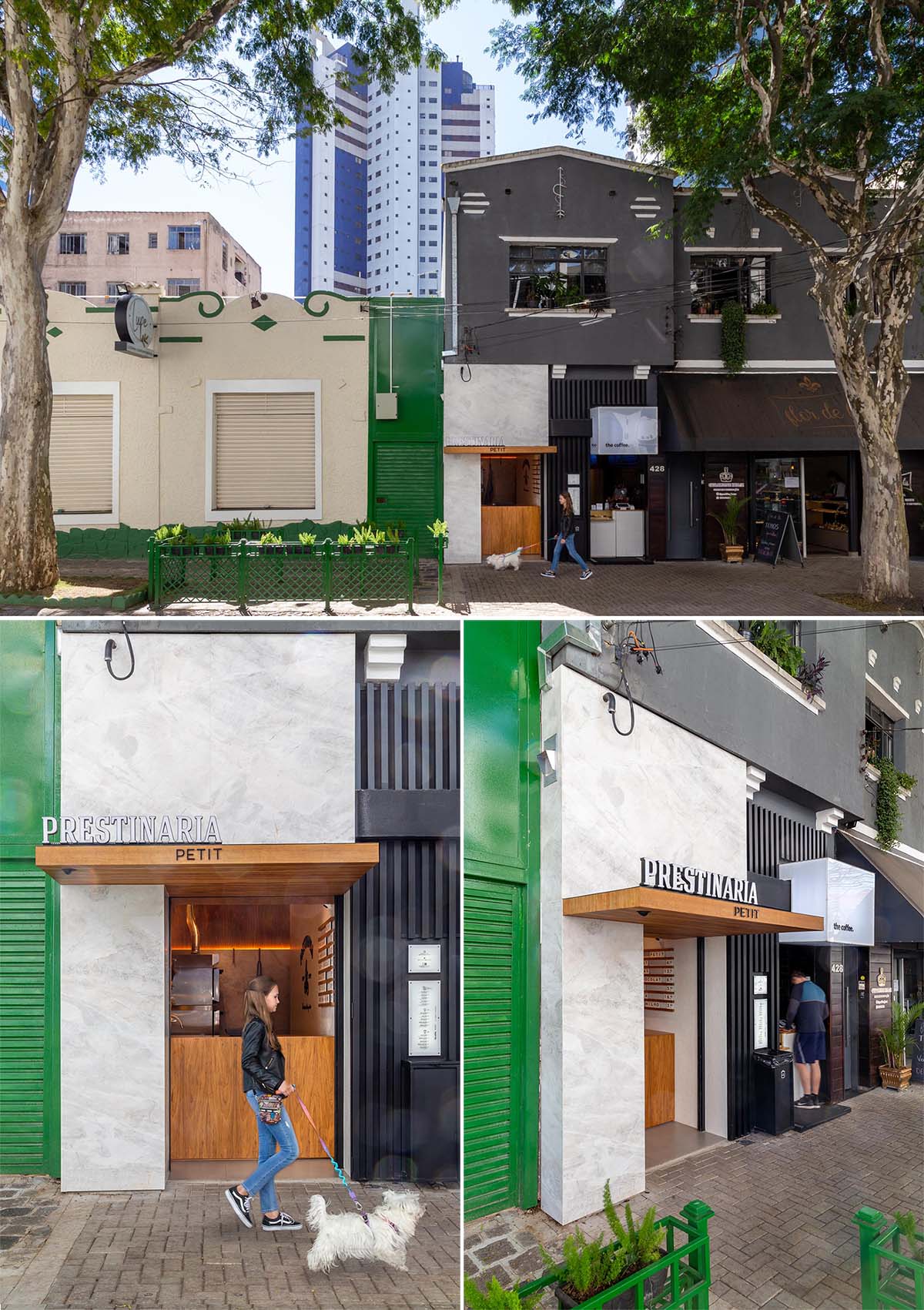 The space was designed to enhance the customer experience for bakery products and ensure easier procedures for the employees. The simple facade features a wall of 'White Parana' marble that meets a marquee made from 'Freijo' wood. The marquee also allows the bakery name to be displayed.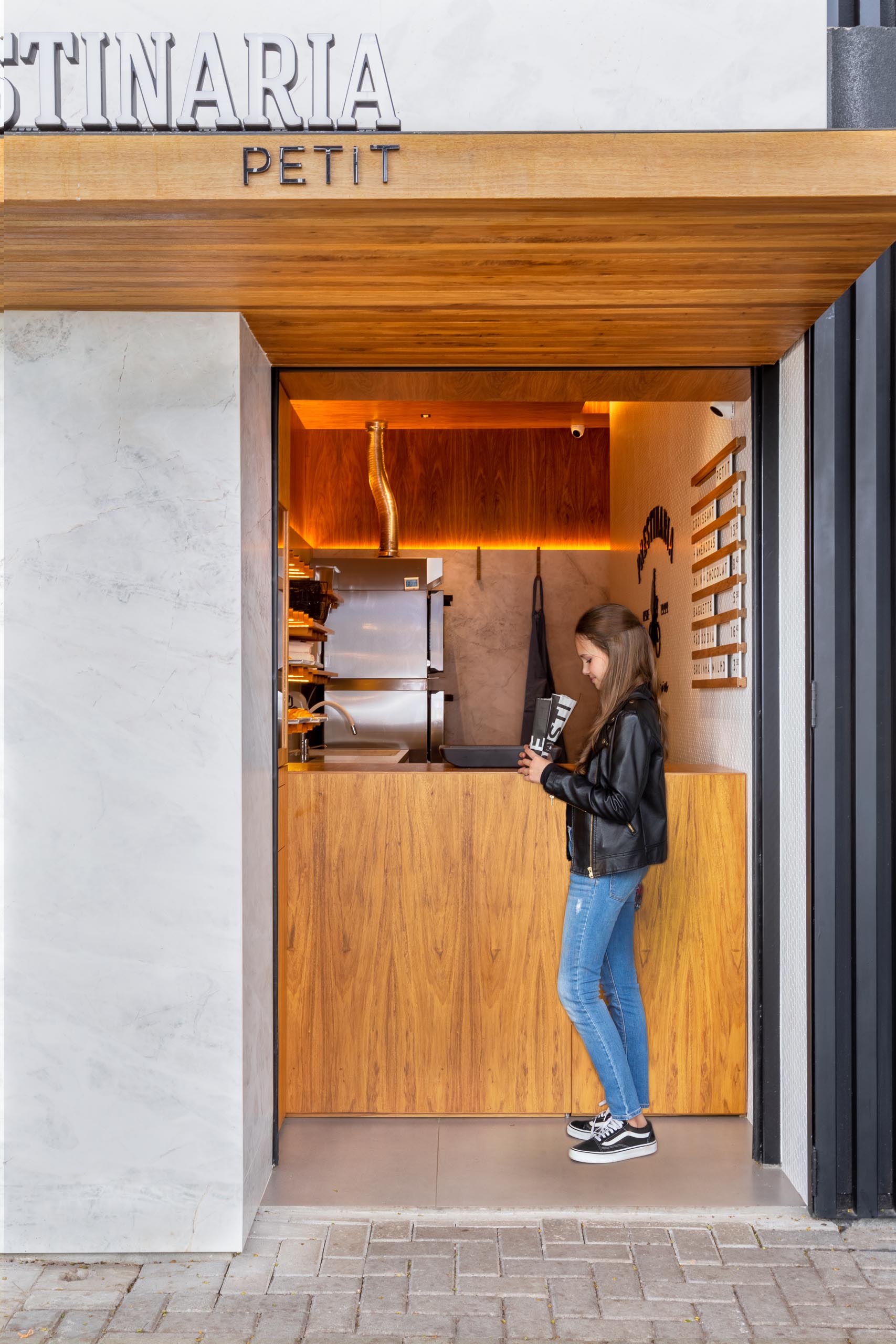 Greeting customers is a small counter with views of the interior, while against the wall is a display case with a glass front and slanted shelves. A warm glow from hidden lighting on the wall highlights the use of wood that covers the upper section of the wall.
Further into the bakery and the interior showcases a wall of hexagonal tiles that act as a backdrop for the logo, while on the opposite wall, adjustable wood shelves are held in place by wood dowels with hidden LED lighting embedded into them.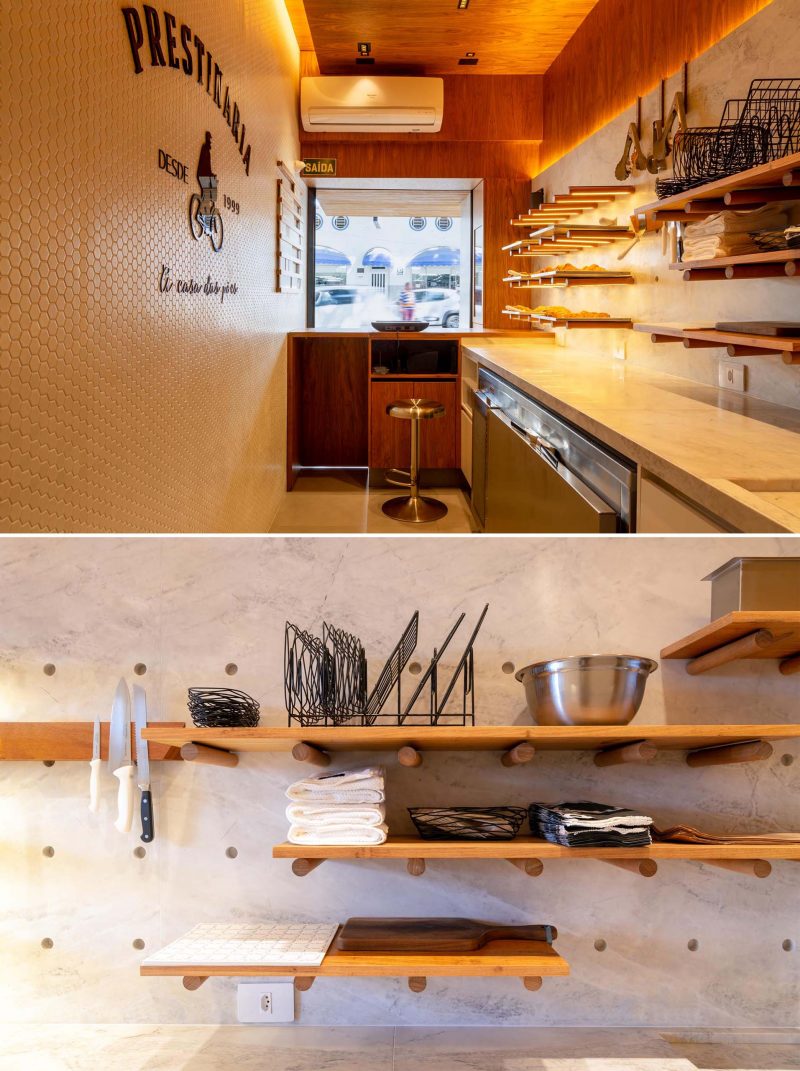 Here's a glimpse of the bakery that shows the displayed lighting when it's darker outside.