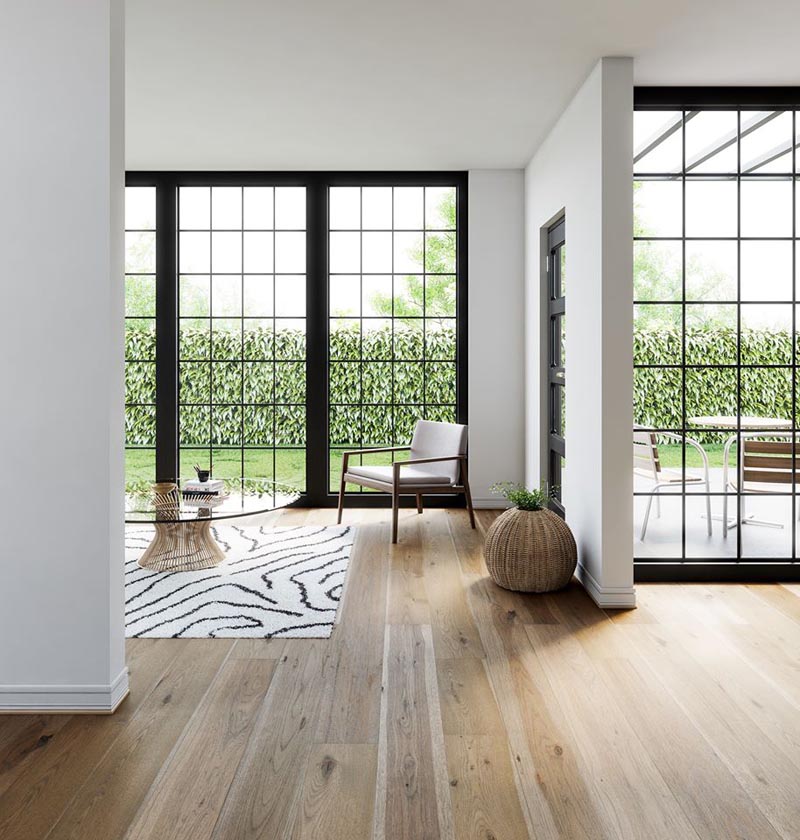 contemporist has partnered with Carlisle Wide Plank Floors to bring you this editorial feature
When choosing flooring, there are so many types, colors, and widths available that it can become overwhelming. With flooring being an essential part of any home interior, deciding on a style that suits your desired design aesthetic is important, as it's not something that can easily be changed.

Often, light-toned wide plank wood flooring, like that from Carlisle Wide Plank Floors, is chosen for contemporary homes, as it adds visual interest to an interior without drawing attention away from other design elements.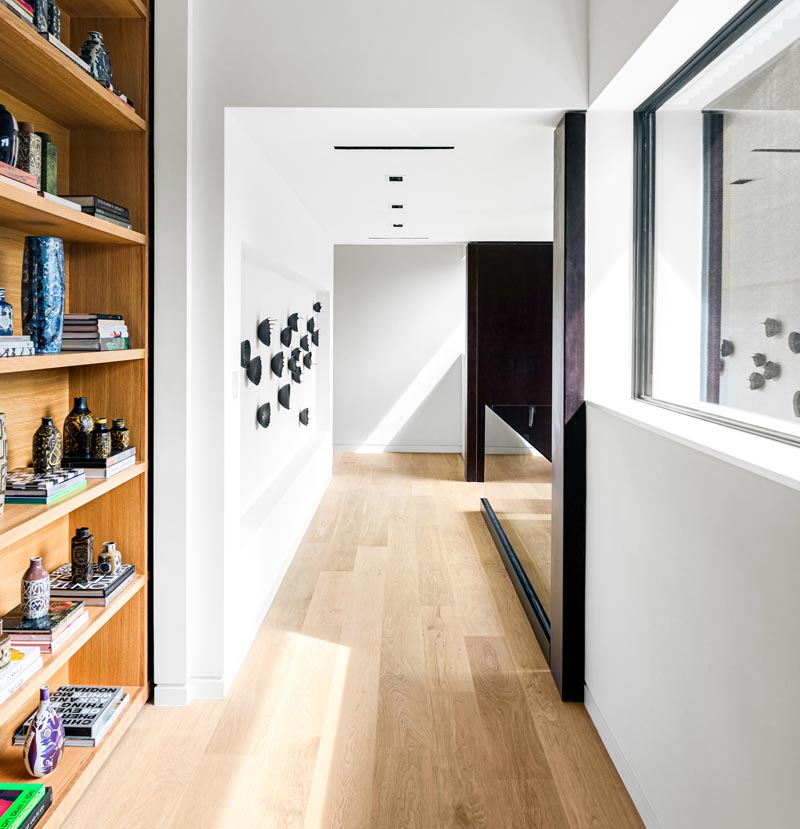 Why Choose A Light Wood For Flooring?
Deciding on a type of flooring that will withstand the test of time will not only save you money, but – depending on your choice – will complement a variety of design styles, from traditional to more contemporary and modern interiors. Choosing a light-toned wood floor can make a room feel larger and help to create a casual and welcoming atmosphere.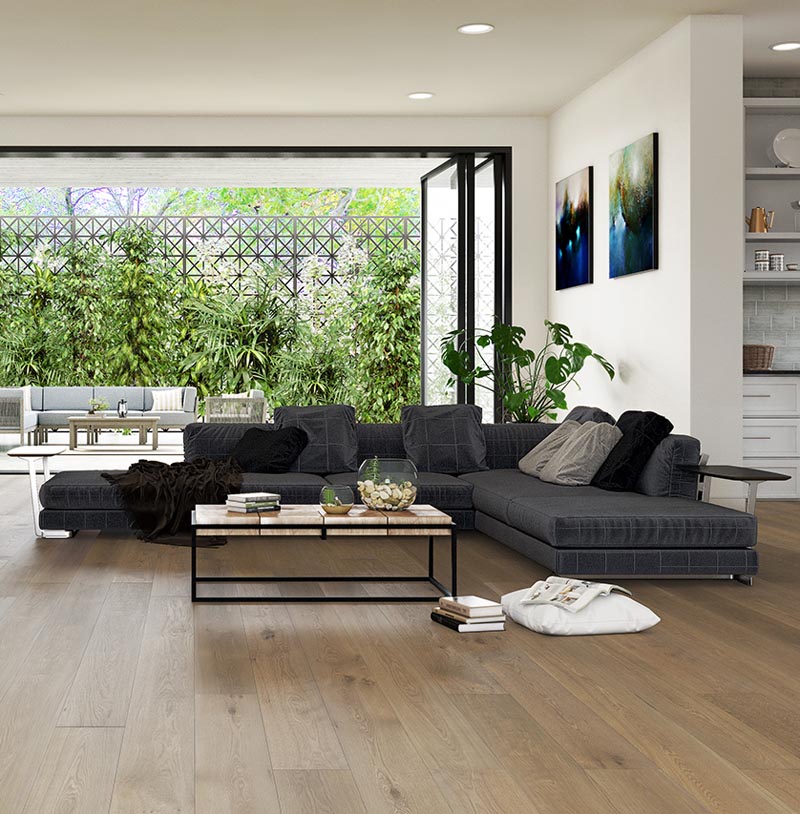 Tranquil Collection white oak floor in Oasis finish – Carlisle Wide Plank Floors
What Type Of Wood Is Considered Lighter-Toned?
Types of light wood flooring can range from maple and oak, to ash and hickory. The finish of lighter-toned wood is equally as important as the type of wood. Popular finishes include matte, satin, and semi-gloss. Matte and extra matte finishes, in particular, are trending at the moment due to their minimalist, low sheen look. A satin finish is one of the most forgiving finishes, as it will help to hide small imperfections and minor damage that can occur over time.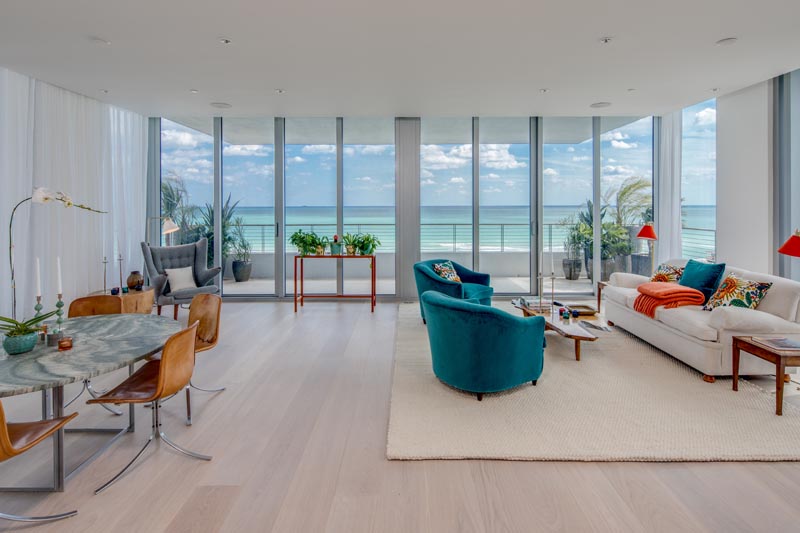 Custom engineered white oak floor in Miami beachfront condo – Carlisle Wide Plank Floors
What Are The Benefits Of Light-Toned Wood?
Light-toned wood floors offer a variety of benefits. They make it easier to hide dents, scratches, and pet hair, and brighten interiors. They also can help to visually balance a space, providing contrast to decor elements such as furniture and walls.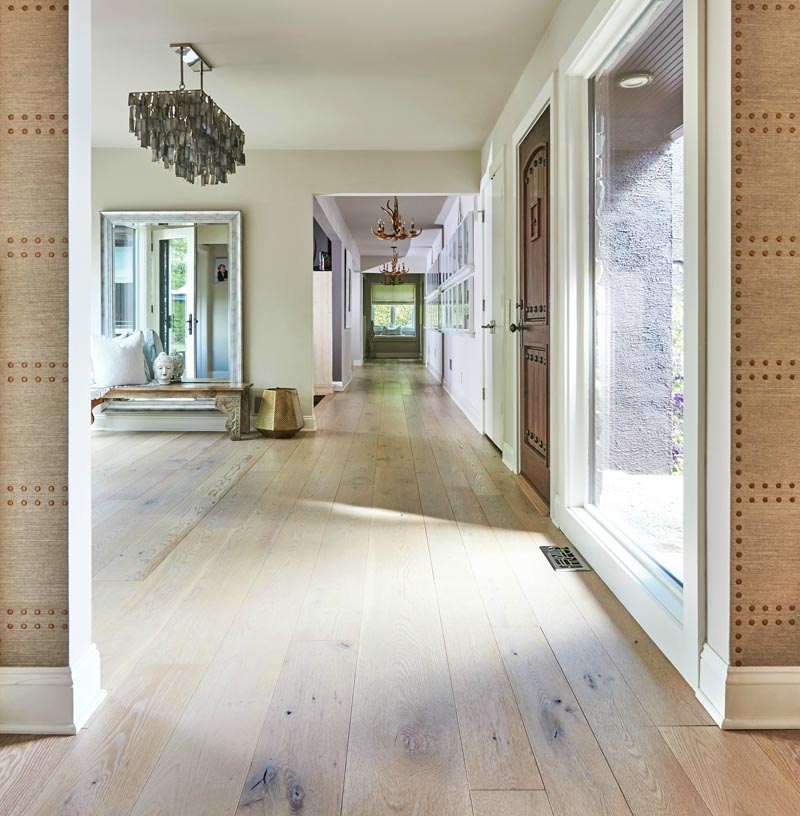 White oak floor in a New Jersey home – Carlisle Wide Plank Floors
What Is Wide Plank Flooring?
The typical strip width of natural wood flooring is 2-1/4" to 3". While wide plank flooring starts at about 5" wide, current style trends are pushing the average width of wide plank flooring to 8" or 10".
A true wide plank floor utilizes the most mature timber, a lengthy drying process, and artisan quality craftsmanship and finishing. Carlisle has been handcrafting custom wood flooring since 1966. Their planks range in sizes up to 20" wide.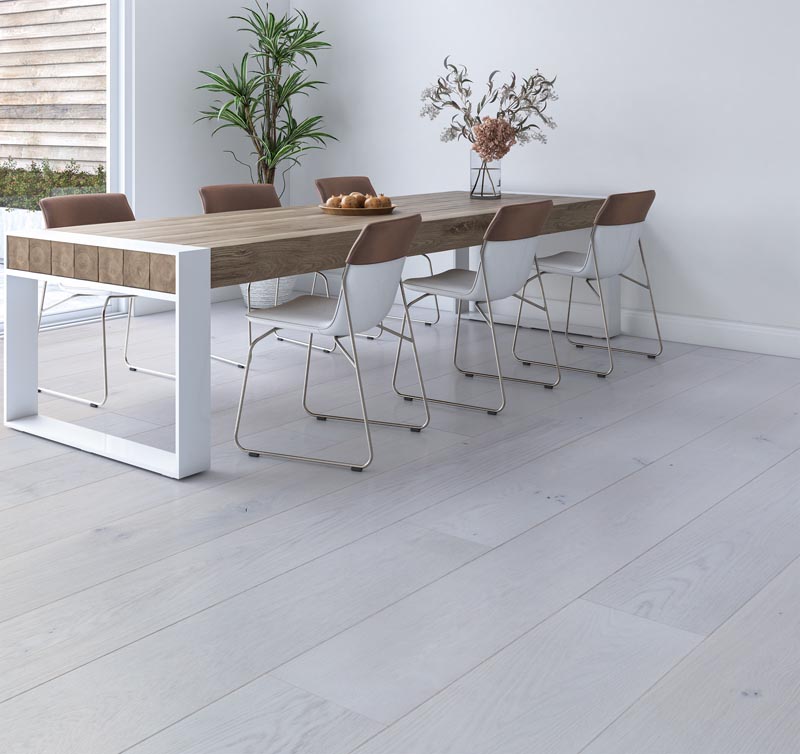 Urban Collection white oak floor in Sparkling Frost finish – Carlisle Wide Plank Floors
Why Choose A Wide Plank Floor?
A benefit of using wider and longer plank floors is they create fewer seams, which dramatically streamlines the look you're going for and allows the beauty of the wood to stand out. A Carlisle wide plank floor can reduce the number of seams by 80 percent compared to a typical wood floor.
In regard to sustainability, Carlisle contracts only with sawyers who share Carlisle's dedication to sustainable forests. They harvest only the most mature trees near the end of their lifecycle, along with those trees that must be removed from the forest to enable younger trees to thrive. These mature hardwood trees are taller and have a wider circumference, allowing Carlisle to maximize the dimensions of its boards and reduce waste.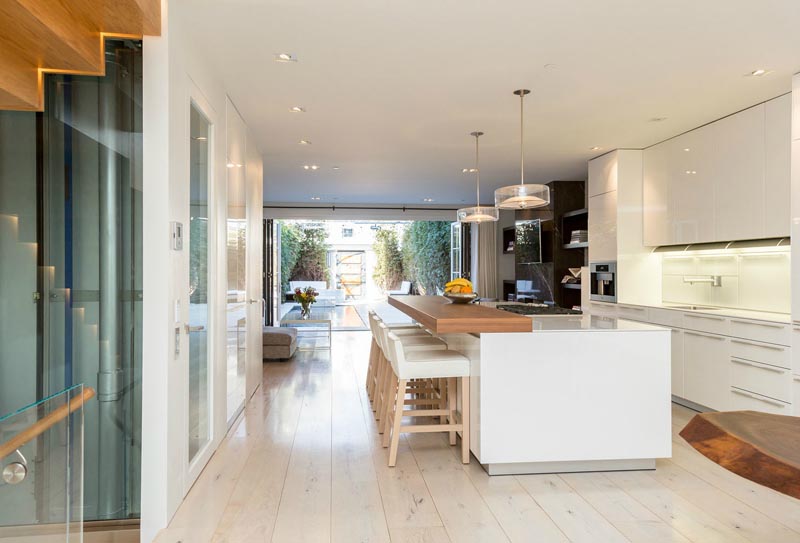 White oak floor with a whitewash stain – Carlisle Wide Plank Floors
Wide plank natural wood flooring in a lighter tone helps to create a distinctive contemporary interior and not only complements a variety of furnishings and architectural styles but will also age gracefully over time.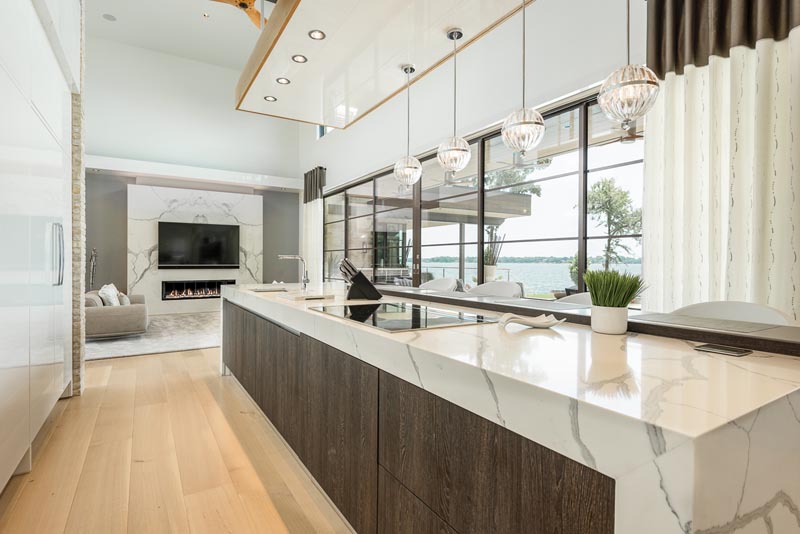 Photography by Carlisle Wide Plank Floors
---
contemporist has partnered with Carlisle Wide Plank Floors to bring you this editorial feature