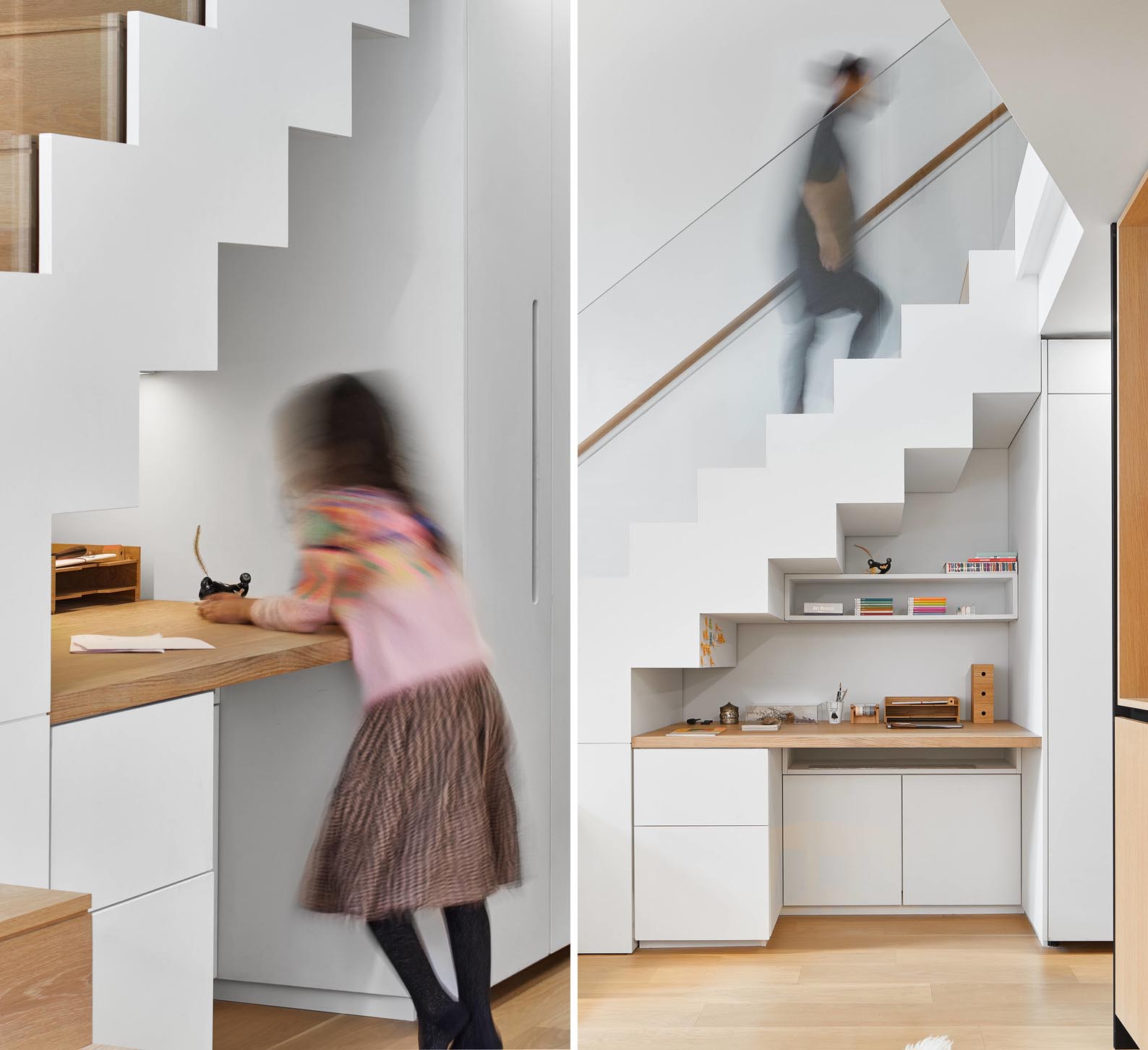 Design firm Creative Union Network, has completed the renovation of a loft apartment in Toronto, Canada, for a family with two young children.
Included in the design of the updated apartment is a small desk area built under the stairs.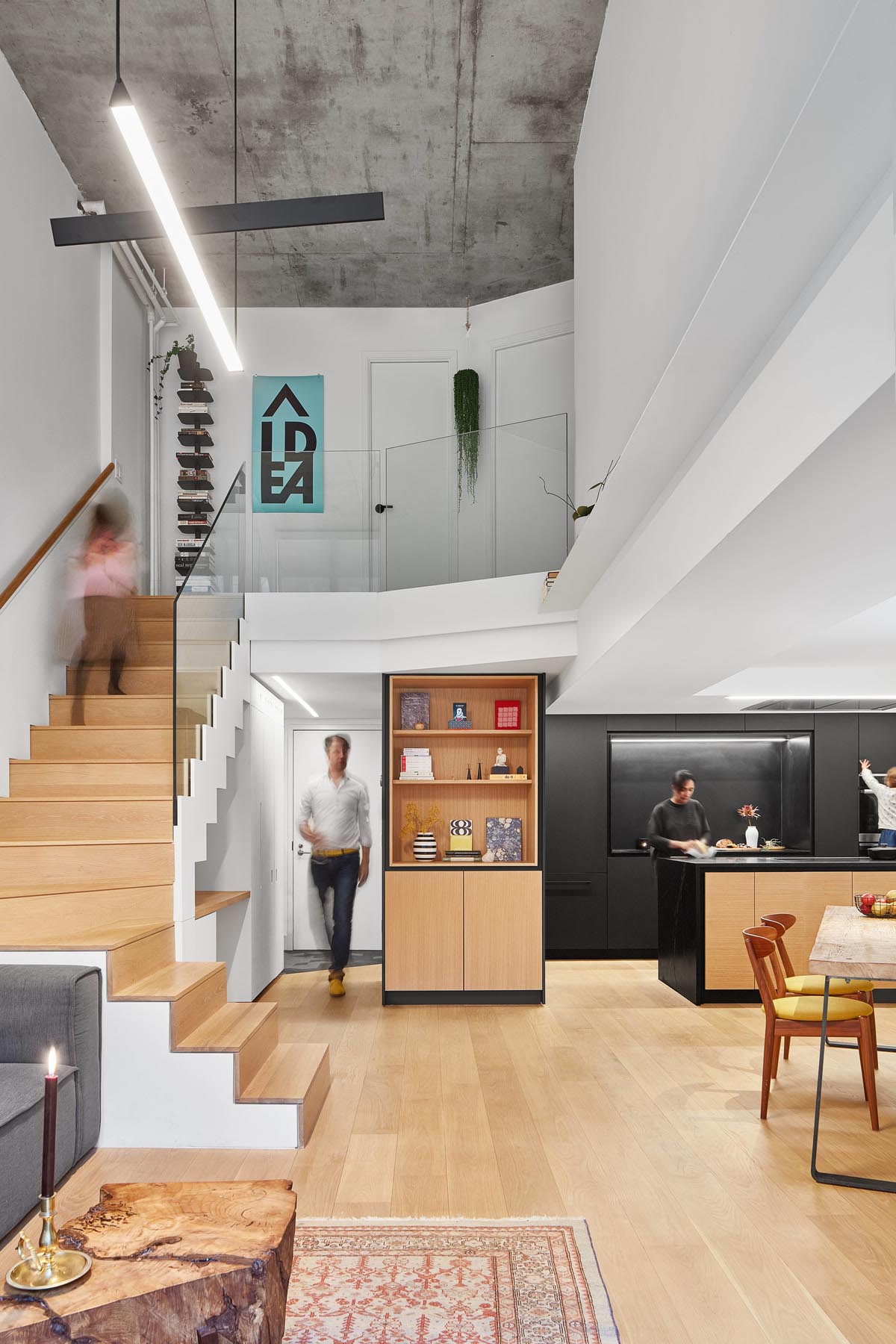 By adding a desk underneath the stairs, it transforms a normally empty space into a functioning area of the home.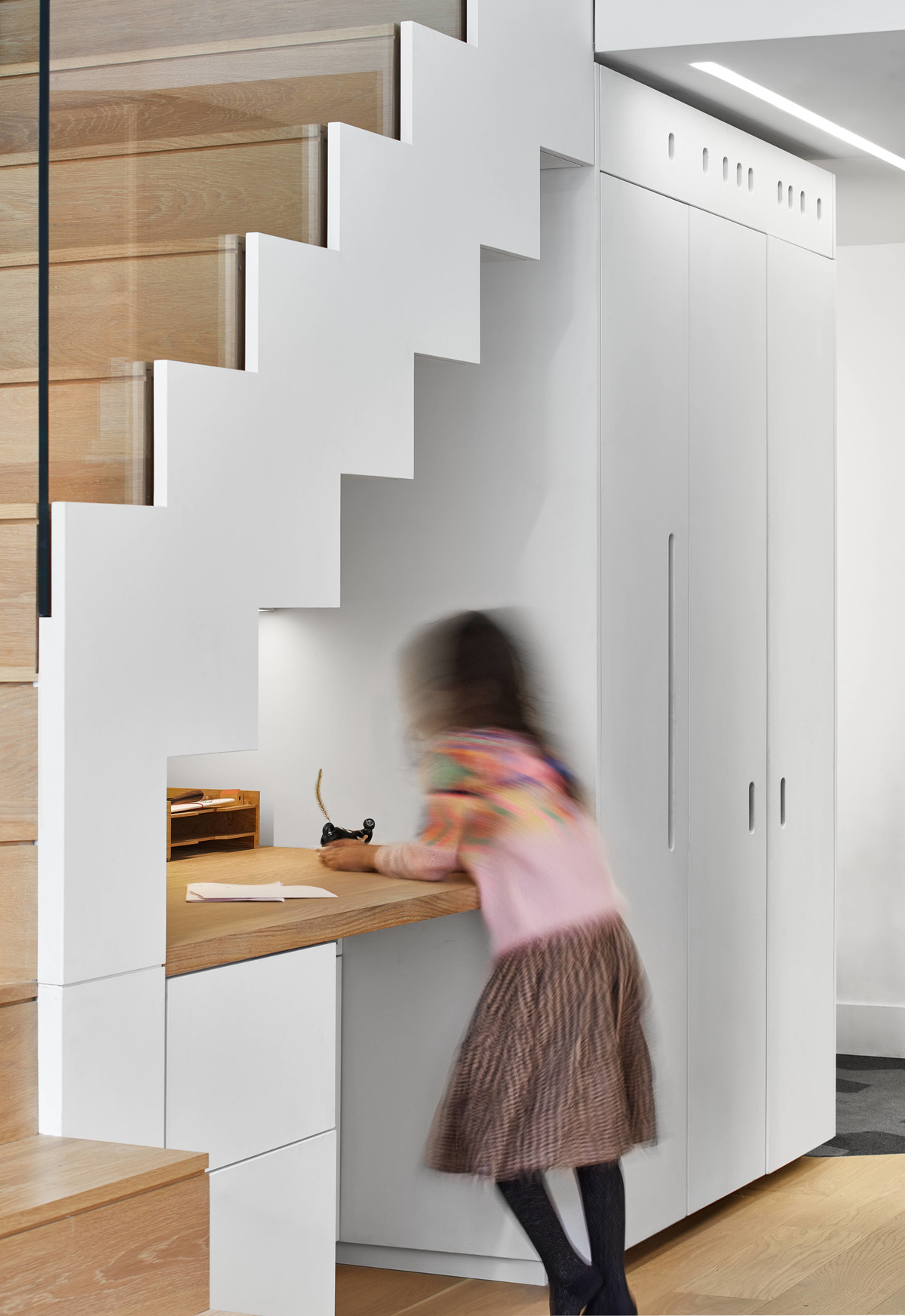 The desk has been designed with a simple wood tabletop, while multiple cabinets and a shelf add storage elements, helping to keep the space organized.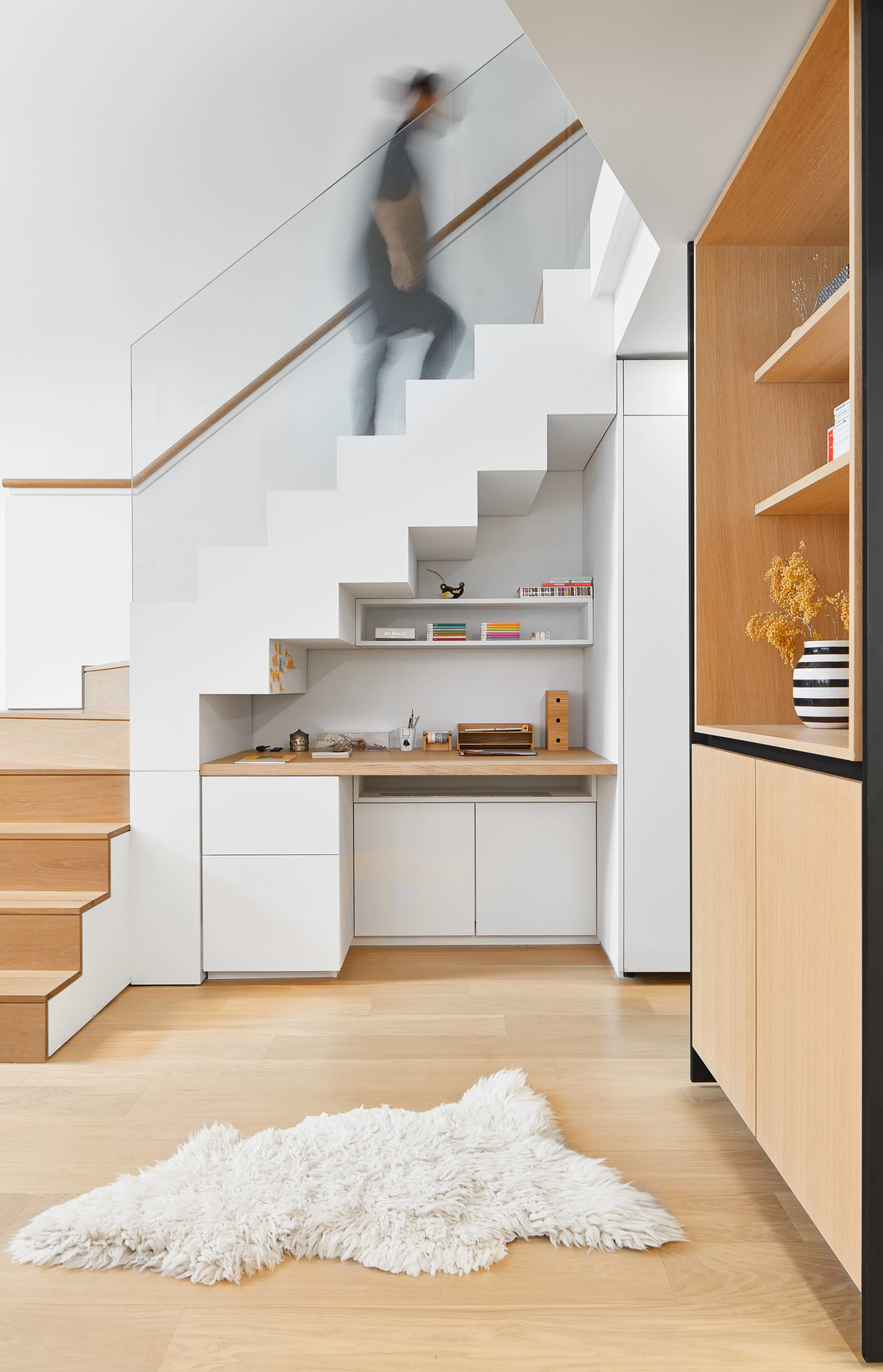 The desk also complements the wood shelves on either side of the nearby fireplace.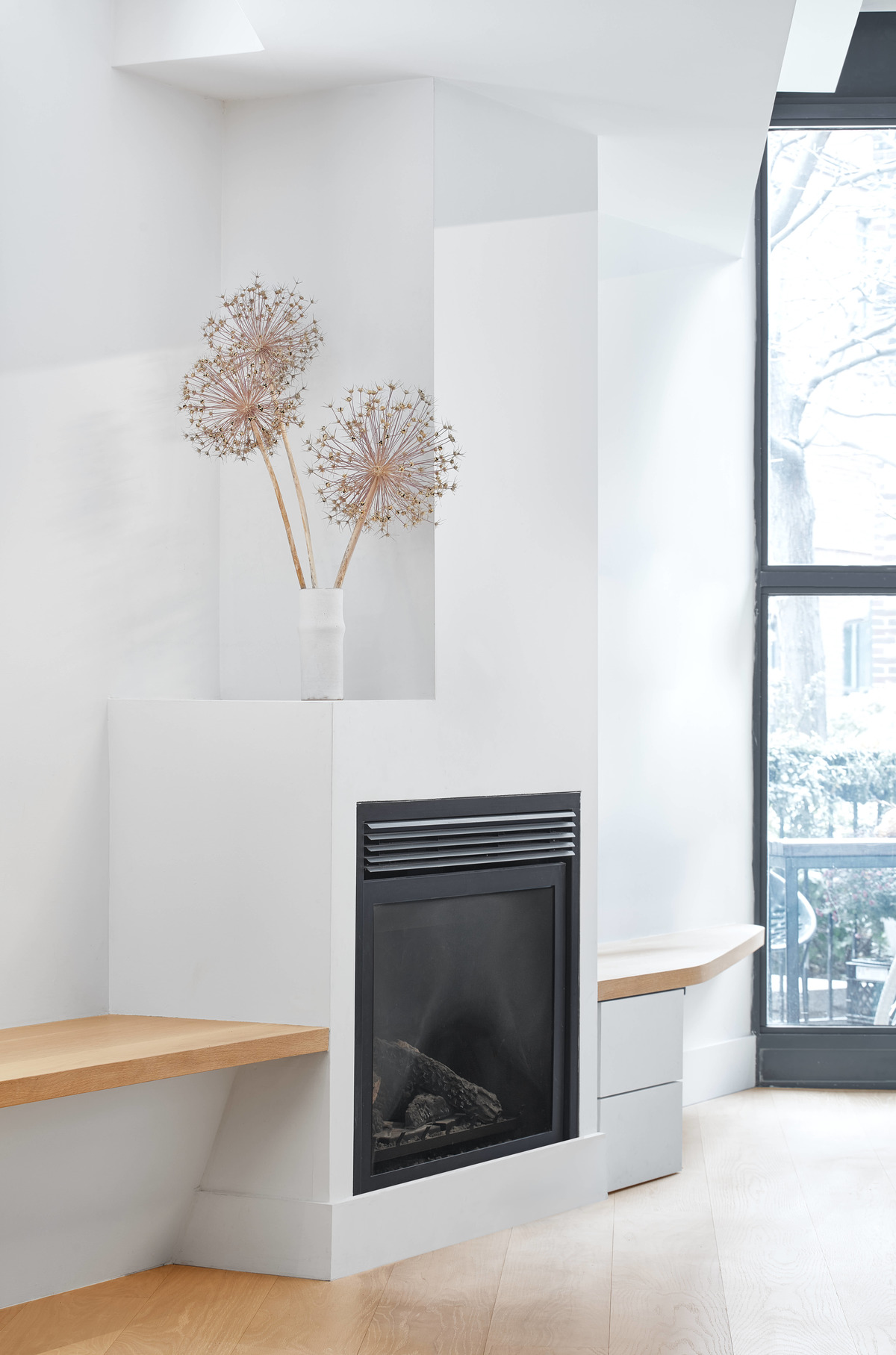 The apartment also includes a black modern kitchen, a strong contrast to the white walls and wood accents found in the home.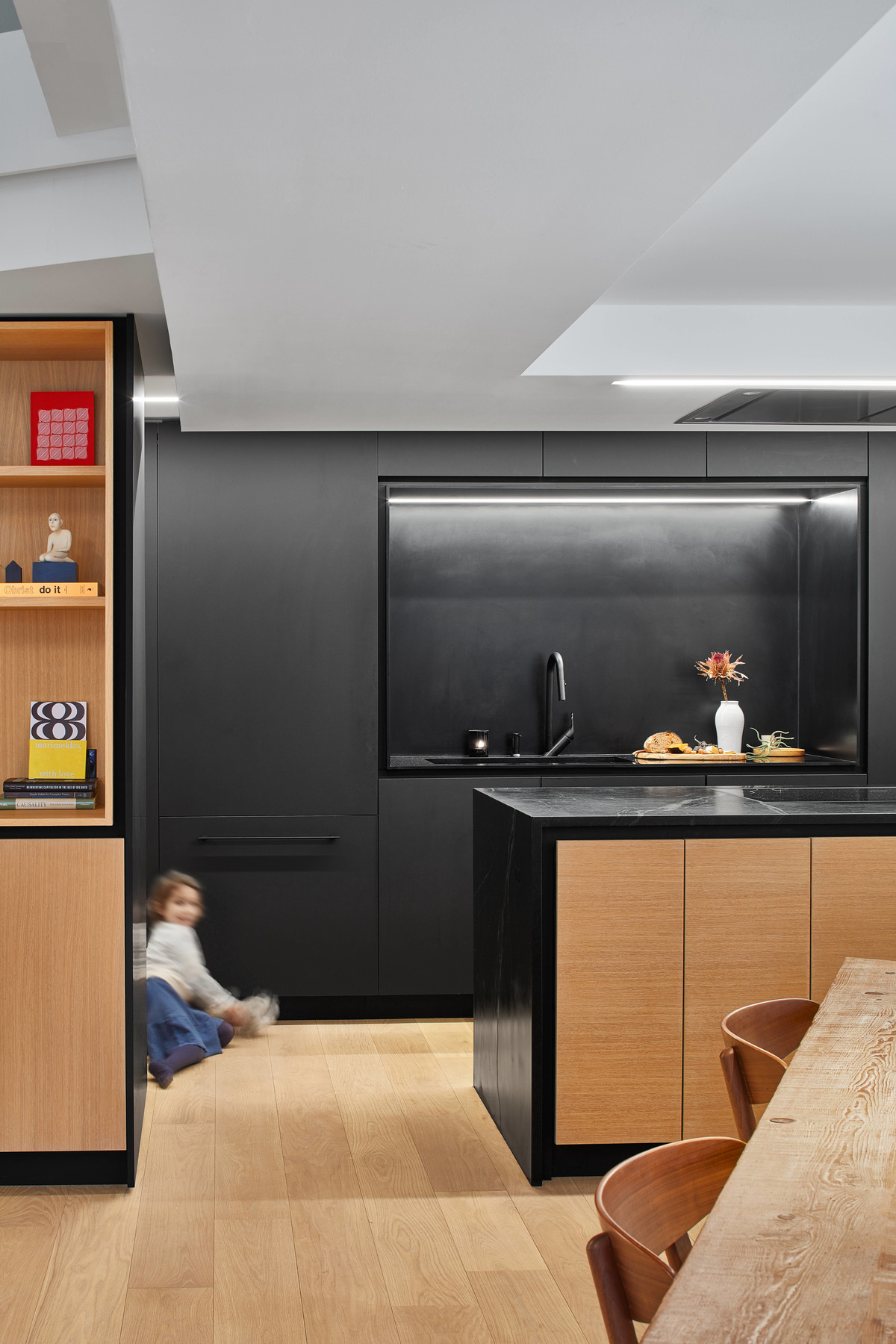 The minimalist black kitchen cabinets with a matte finish create a sleek and bold look, while the wood floor and island front adds a warmth to the space.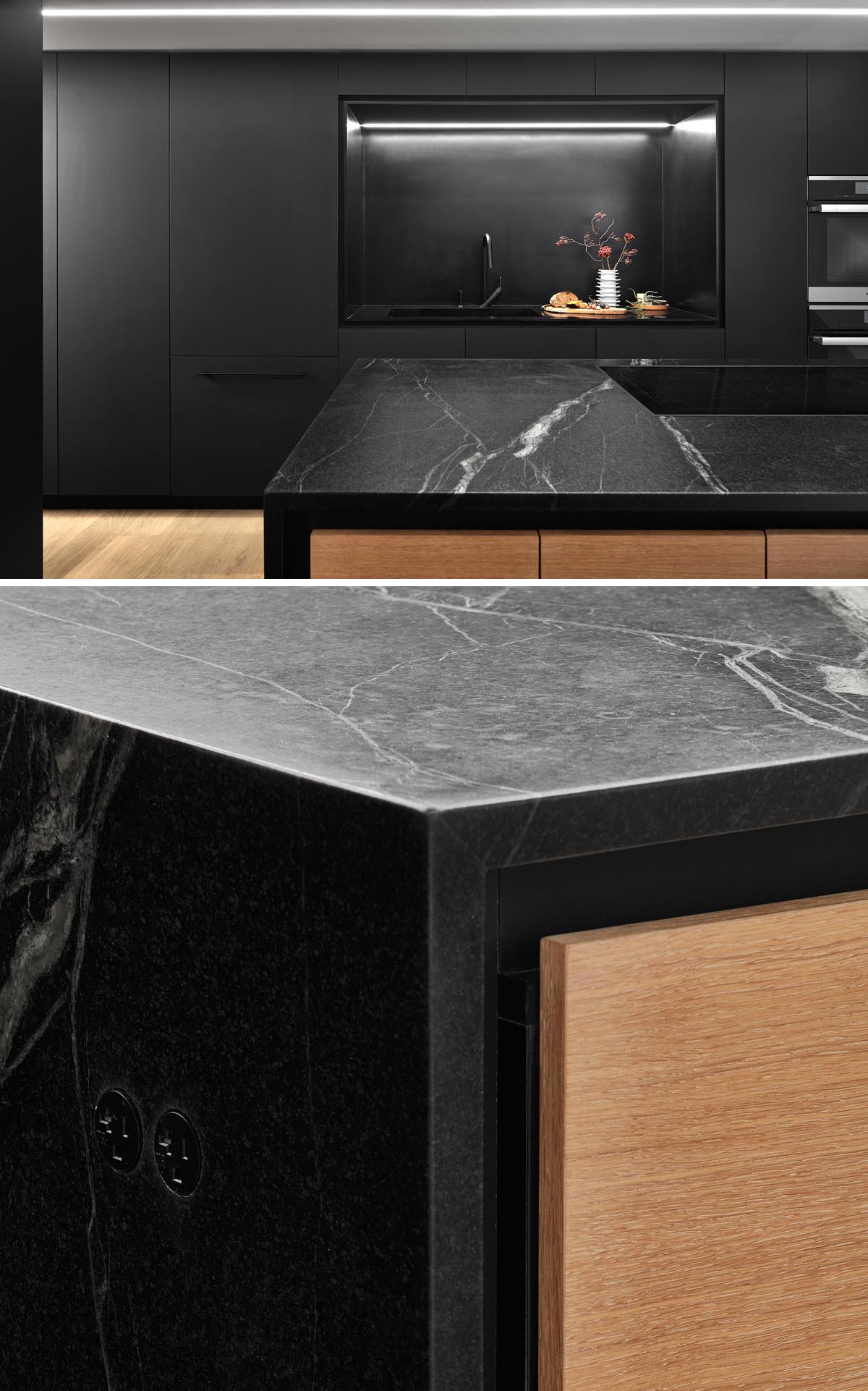 The mostly hardware-free cabinets are also present on a coffee station and pantry zone. There's also a single strip of lighting that's been built into the ceiling and runs the length of the kitchen.