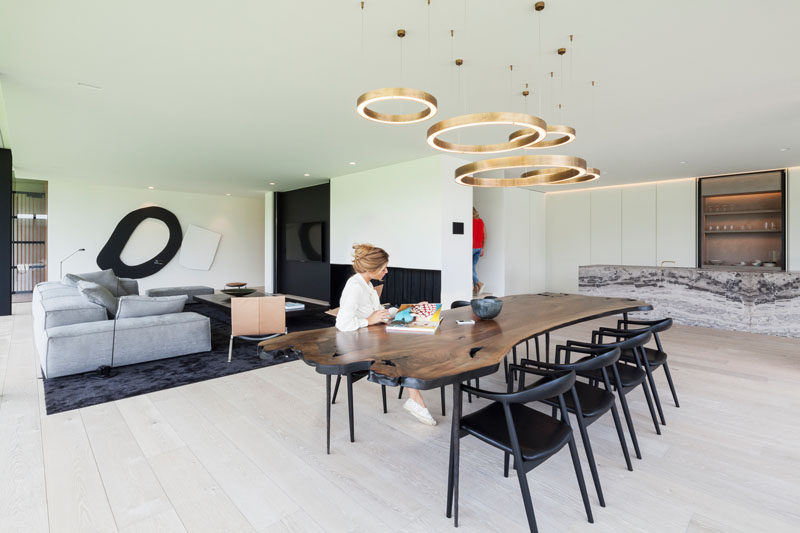 One of the easiest ways to make a statement in your dining room is by switching out a single light fixture and replacing it with multiple fixtures.
As you can see in the dining room of this house, designed by Govaert & Vanhoutte Architects, the multiple light fixtures define the dining area, create a more dramatic appearance, and make the space feel brighter and more inviting.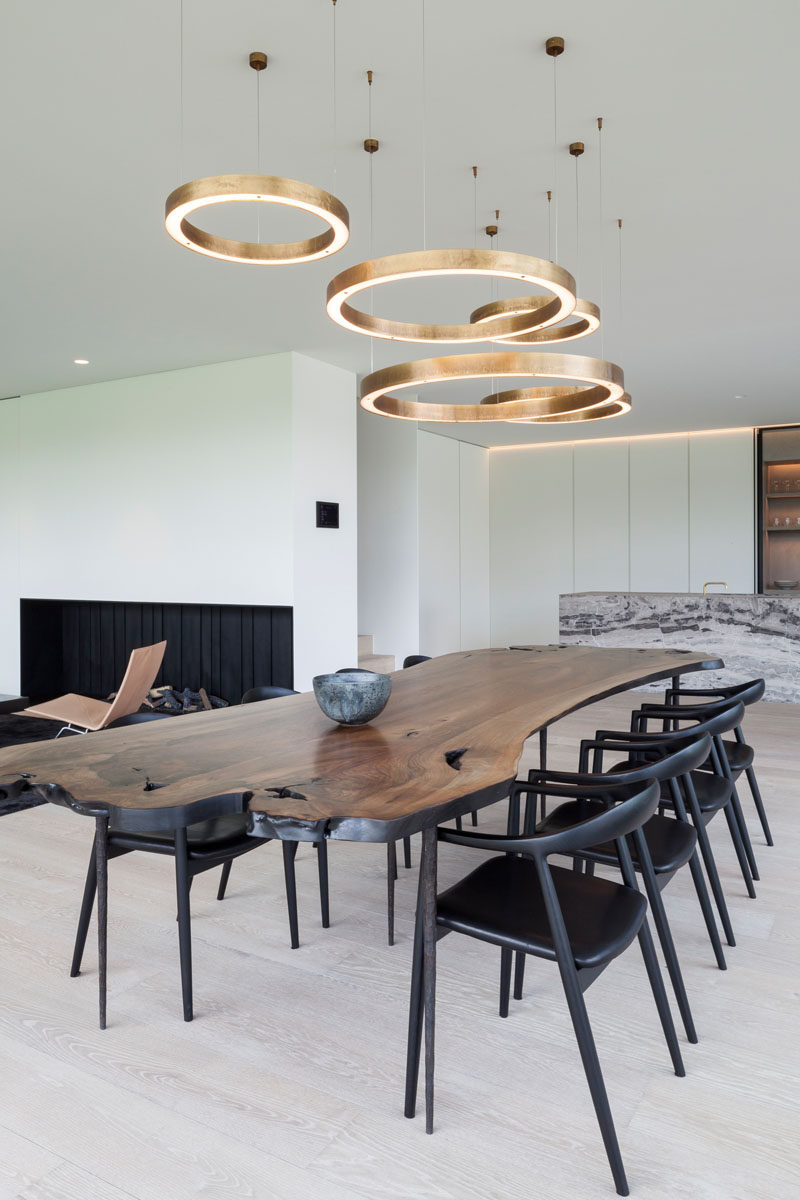 ---
Using lights of the same style but in different sizes makes the finished look more cohesive and intentional, and could fool people into thinking that the fixtures are actually just a single piece.
---