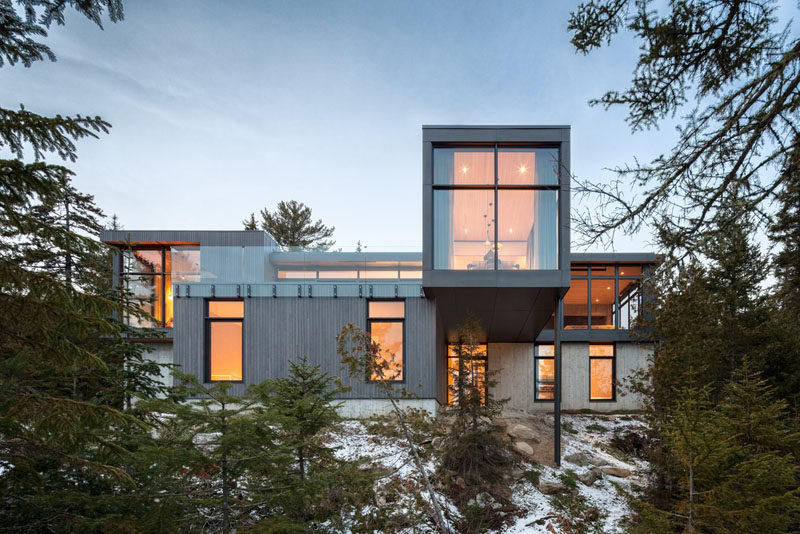 Thellend Fortin Architectes have recently completed 'Long Hortizontals', a new house that's located in Petite-Rivière-Saint-François, Québec.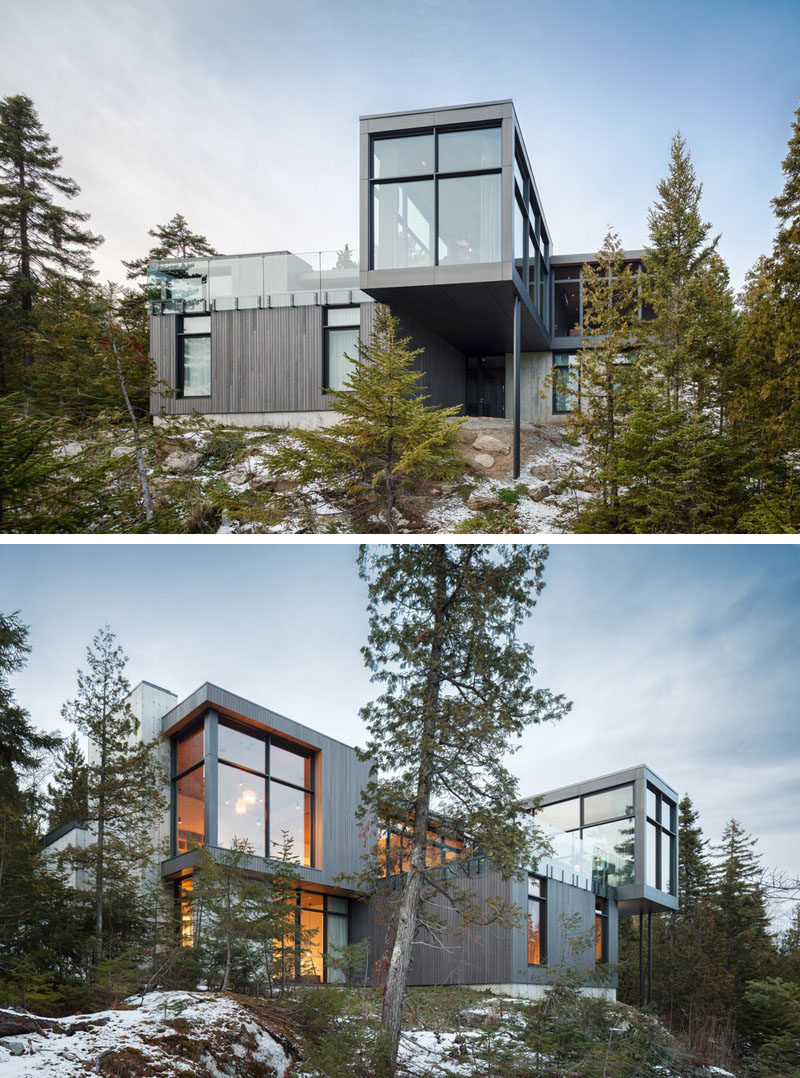 ---
The design of the house draws inspiration from landscape of the St. Lawrence River estuary, which is visible from the rocky headland on which it is located.
---
---
Stepping inside, the entryway, which has concrete floors and wood ceilings, opens up to the main floor with the living room, kitchen, and dining room.
---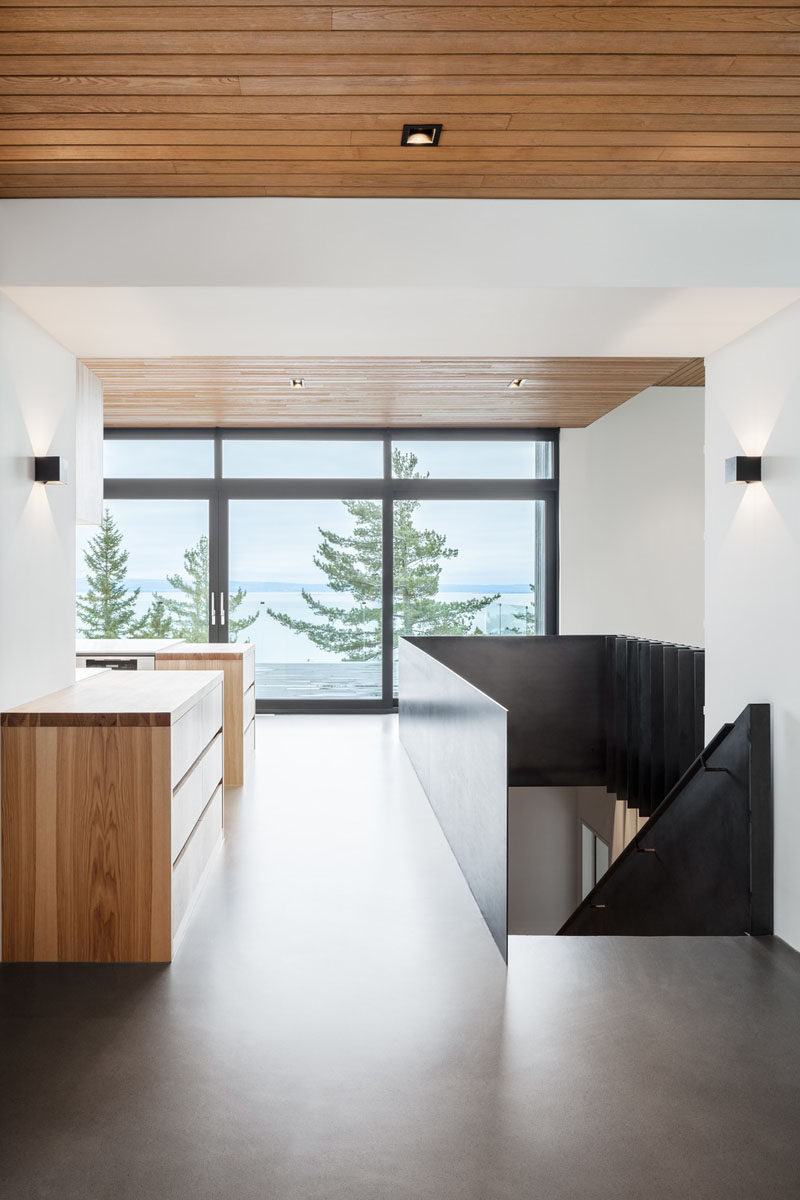 ---
To the right of the entryway is the living room with built-in wood lined shelving above the couch, while on the adjacent wall is addition shelving and a concrete fireplace.
---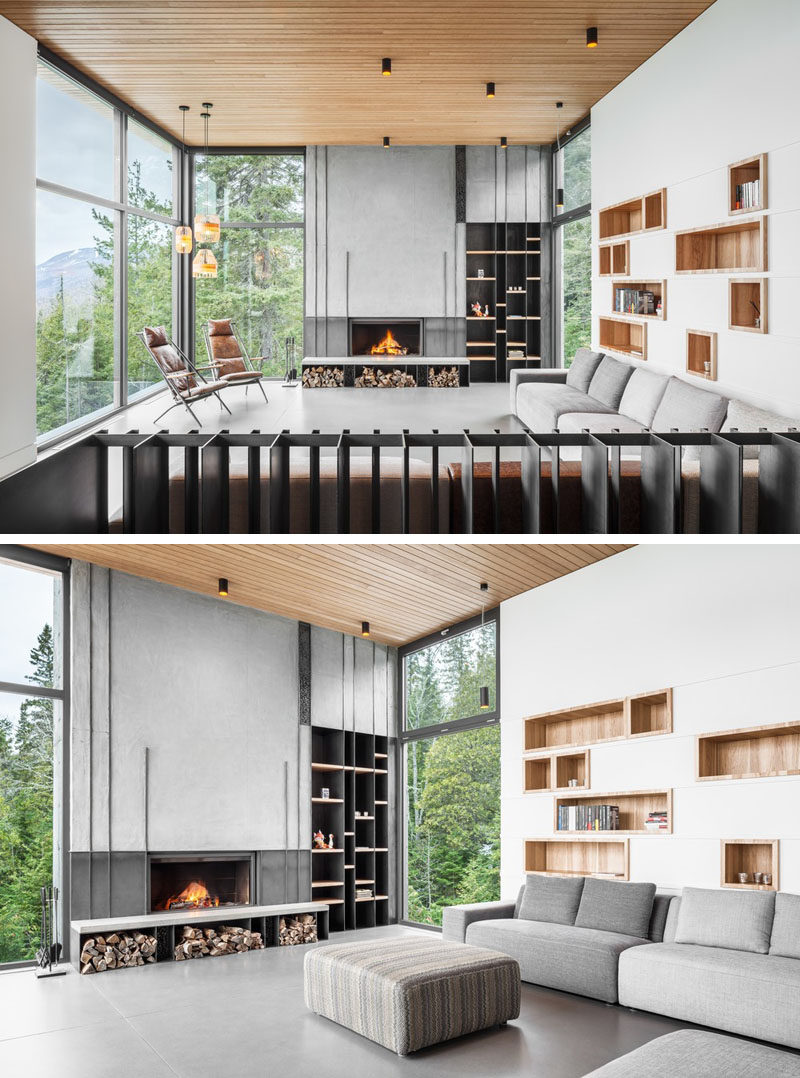 ---
Separating the living room from the kitchen is the steel guardrail for the stairs that lead to the bedrooms and bathrooms on the lower level.
---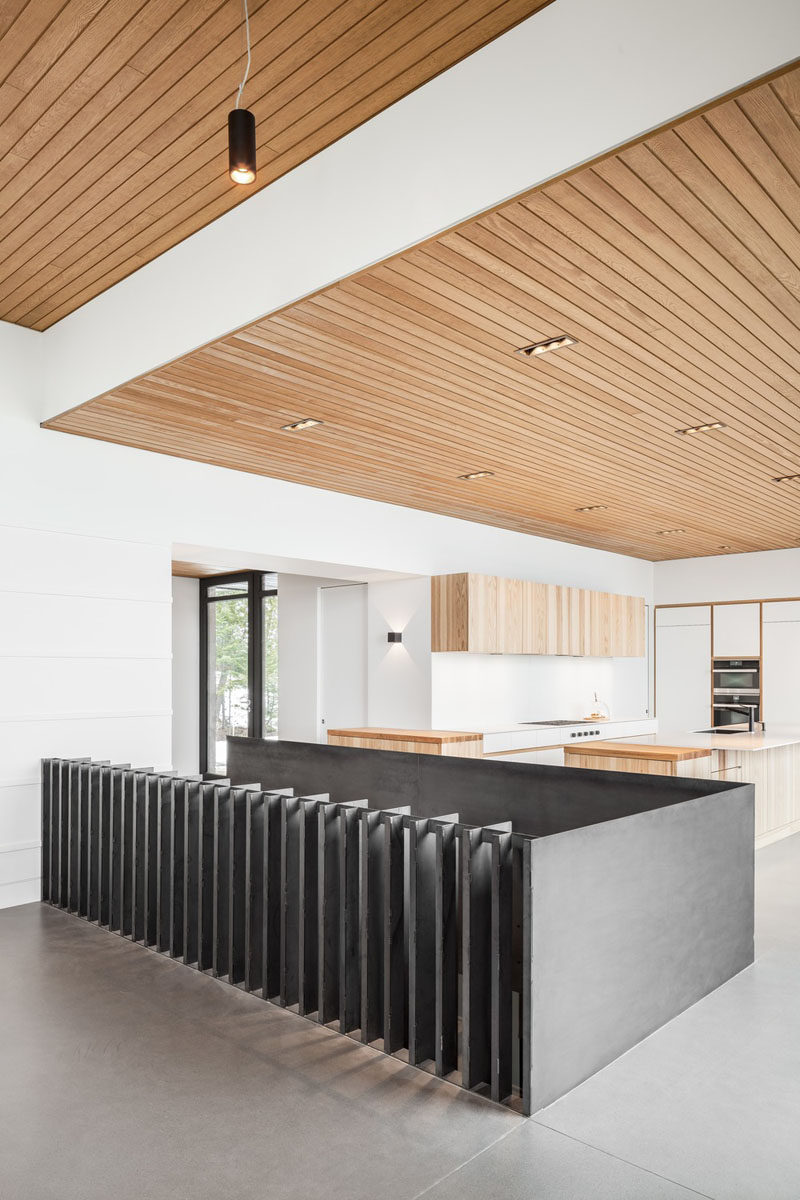 ---
Floor-to-ceiling windows and sliding doors fill the interior with natural light, and in the kitchen, light wood cabinetry and design elements have been paired with white cabinetry for a contemporary appearance.
---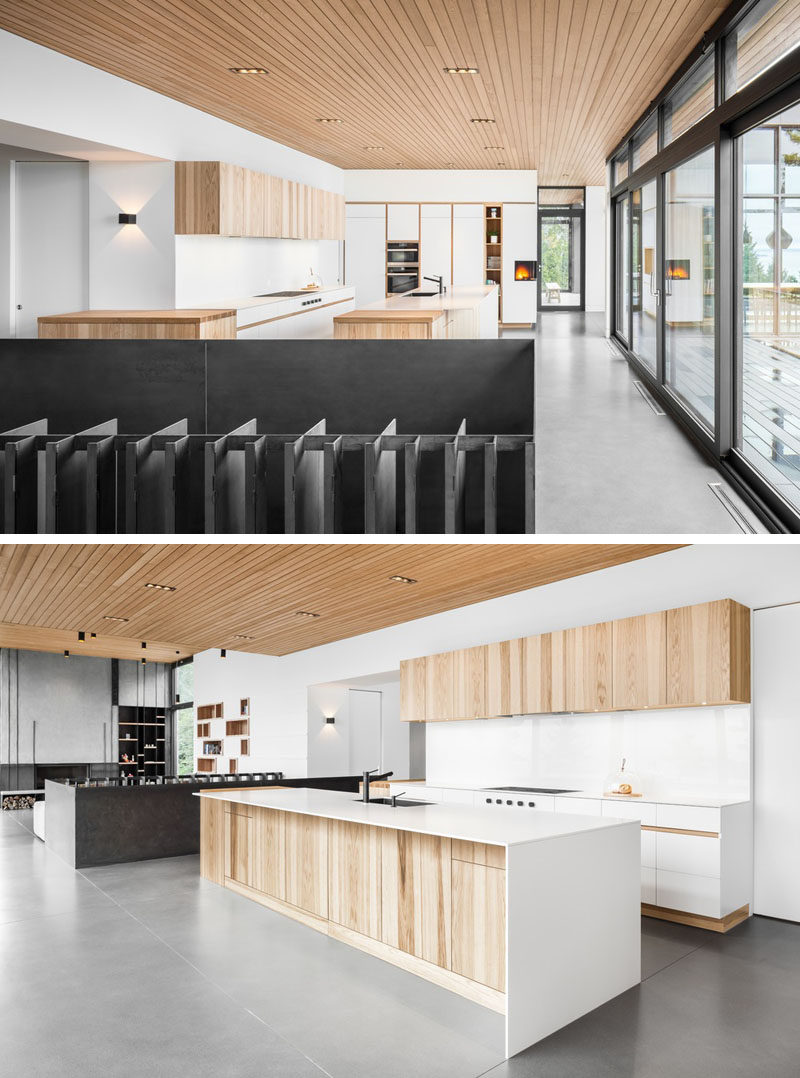 ---
The dining room, located adjacent to the kitchen, has high ceilings, is surrounded by walls of windows on three sides, and extends away from the house.
---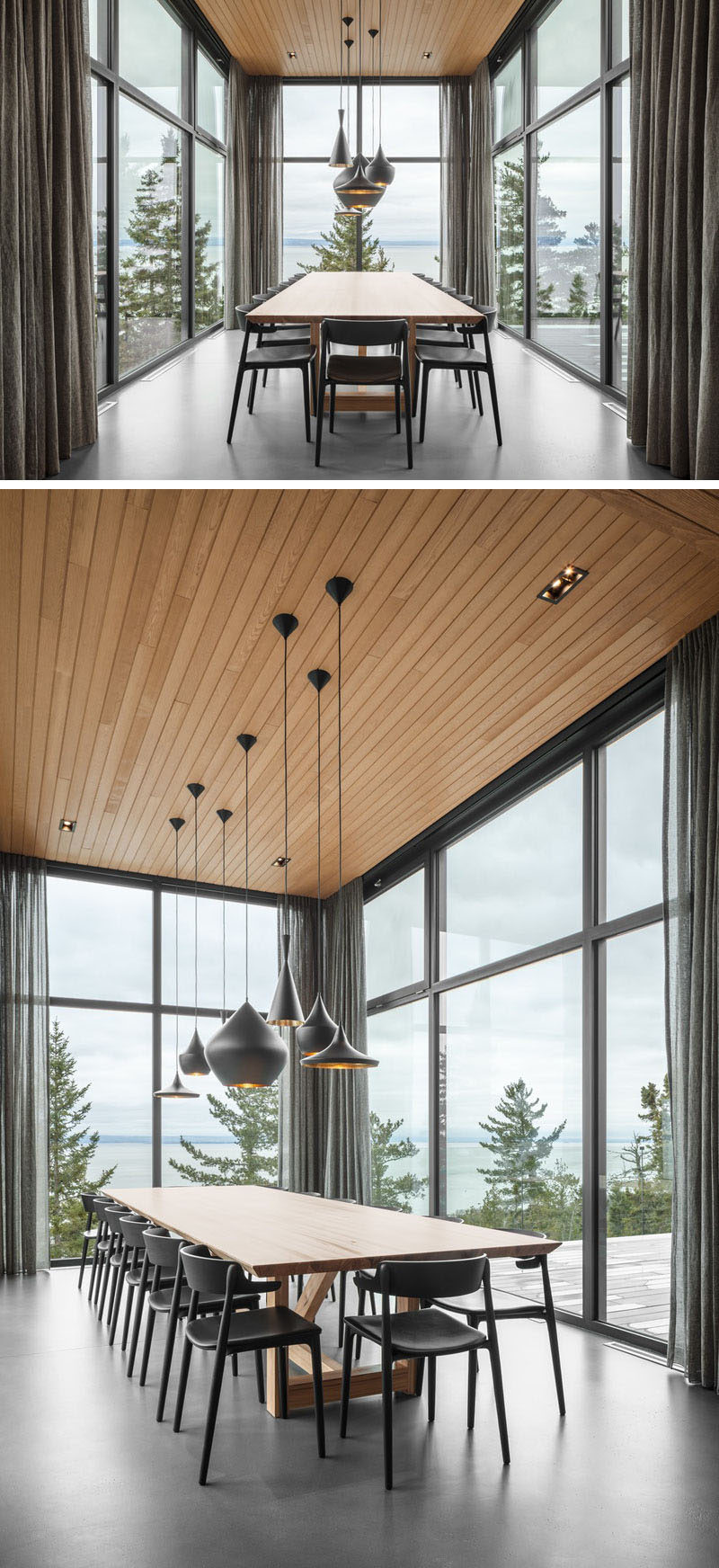 ---
The social areas of the home open up to a deck with a glass railing, so that the home owners can enjoy uninterrupted scenic views.
---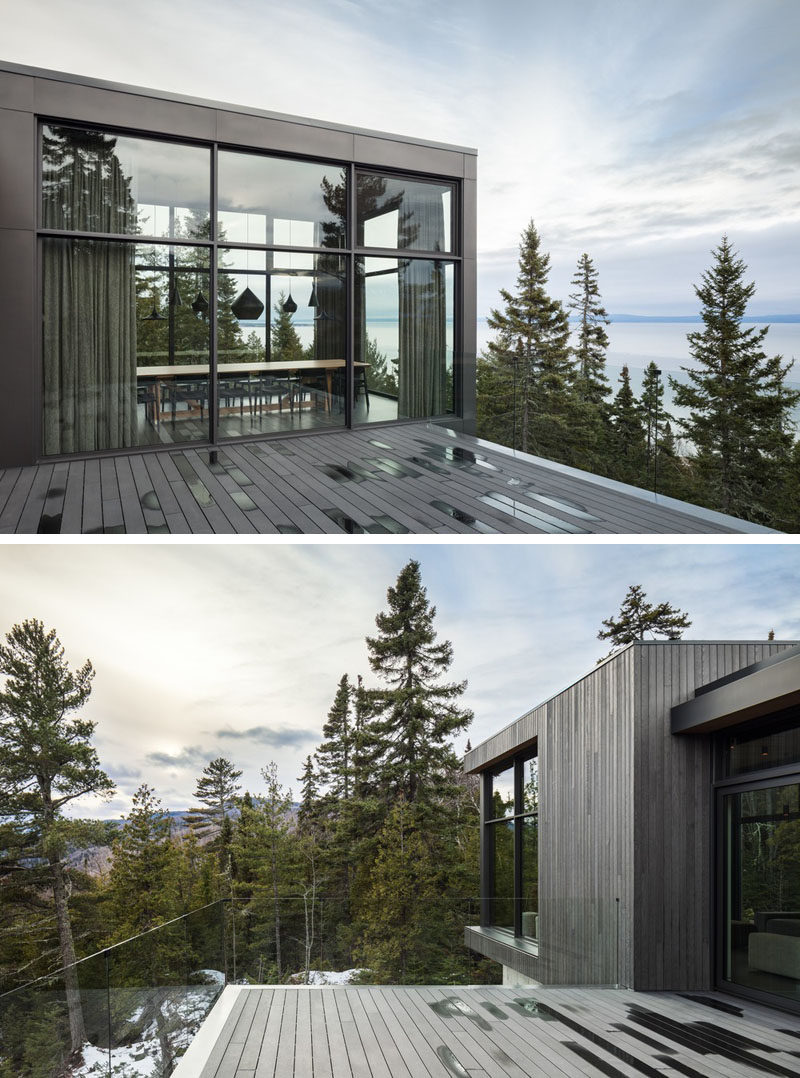 ---
Back inside and here's a look at one of the bathrooms. A white freestanding bathtub sits in front of a grey-tiled wall. On one side, there's a shelving unit with storage, and on the other is a window with a curtain for privacy.
---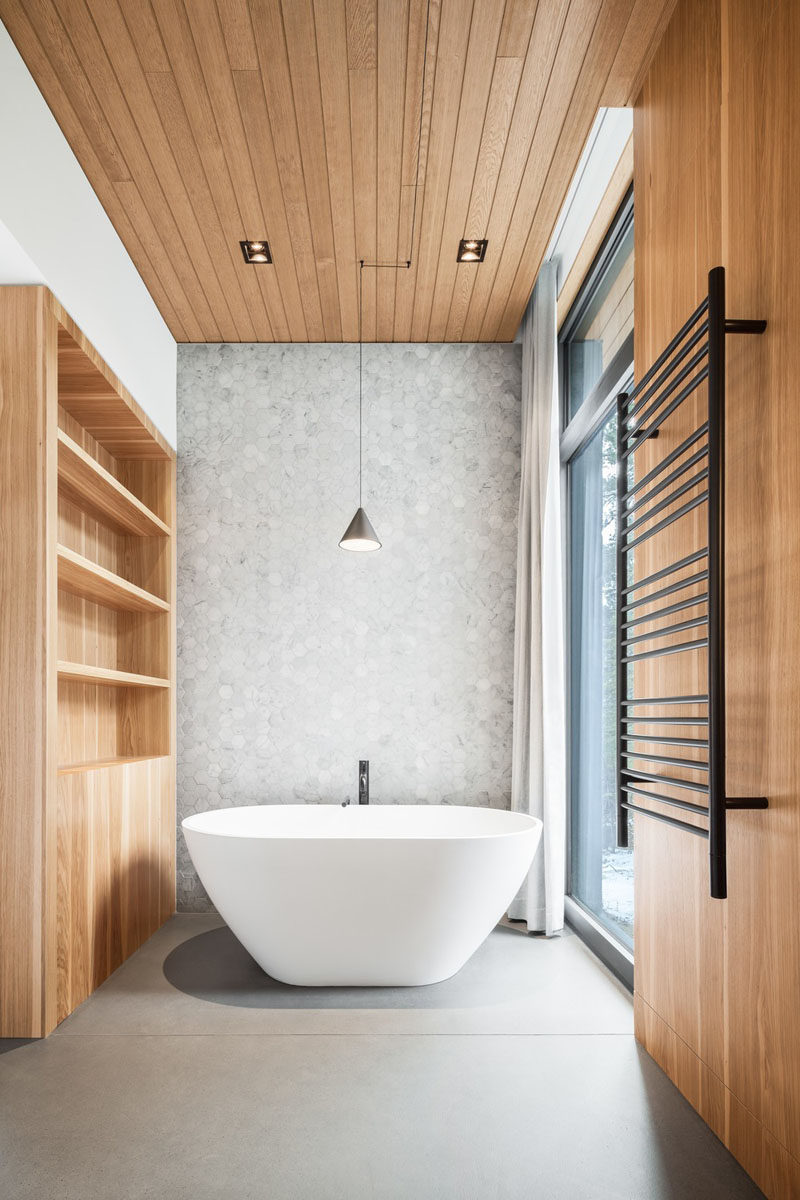 Photography by Charles Lanteigne | Architects and Designers: Thellend Fortin Architectes | Project manager: Lisa-Marie Fortin and Louis Thellend | Structural Engineer: Paul-Henry Boutros, NCK inc.
---