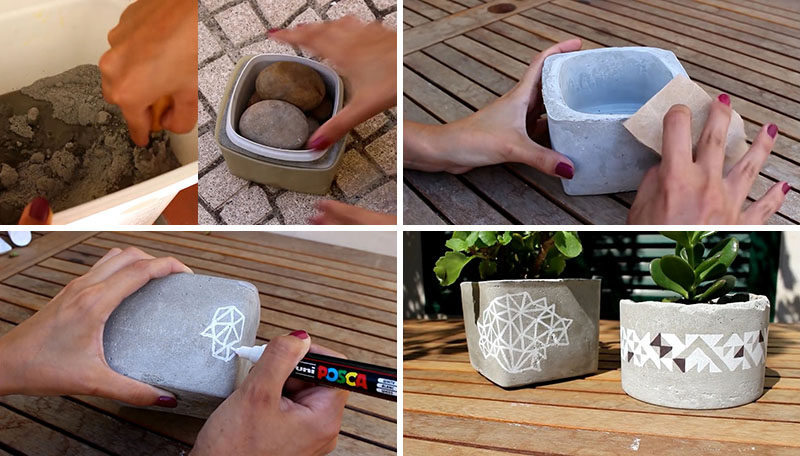 Youtube channel Spirit has created an easy DIY project to make an inexpensive concrete planter with decorative geometric designs.
Using cement, sand, water, a couple of plastic containers, and a paint pen, Spirit have created an easy to follow video tutorial that shows you how to make fully customizable and unique planters that can perfectly match your own home decor.
Watch the video tutorial below to find out how to make your own concrete planters.
---