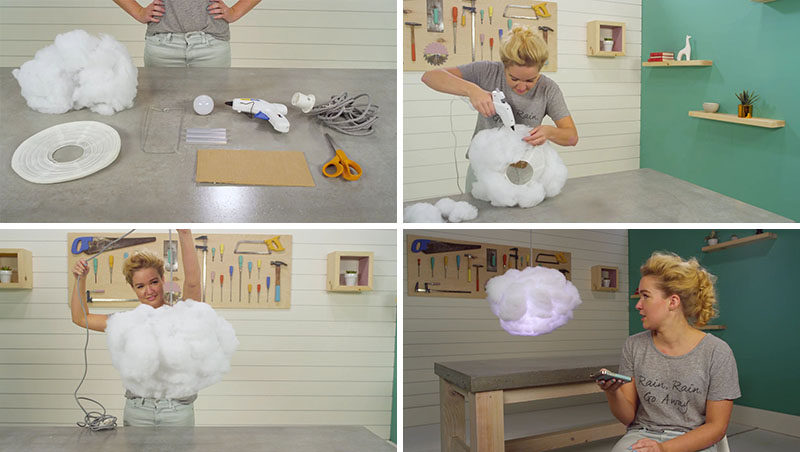 Adding lights to your interior is a great way to cozy up your space and make it feel more like a home. Making your own interactive cloud lamp for your interior, however, takes that cozy feeling to a whole new level and personalizes your space better than any other lamp ever could.
Kirsten Dunn, of Dunn DIY, part of Dunn Lumber, has created a DIY tutorial showing you how to make an interactive cloud lamp using only a few materials.
After creating this DIY project you'll end up with a lamp that looks like a cloud and can be programmed to respond to the sounds of thunder, rain, and music and can be controlled by your phone to have it change color and turn on and off whenever you want it to.
Watch the video below to find out how to make your own interactive cloud lamp.