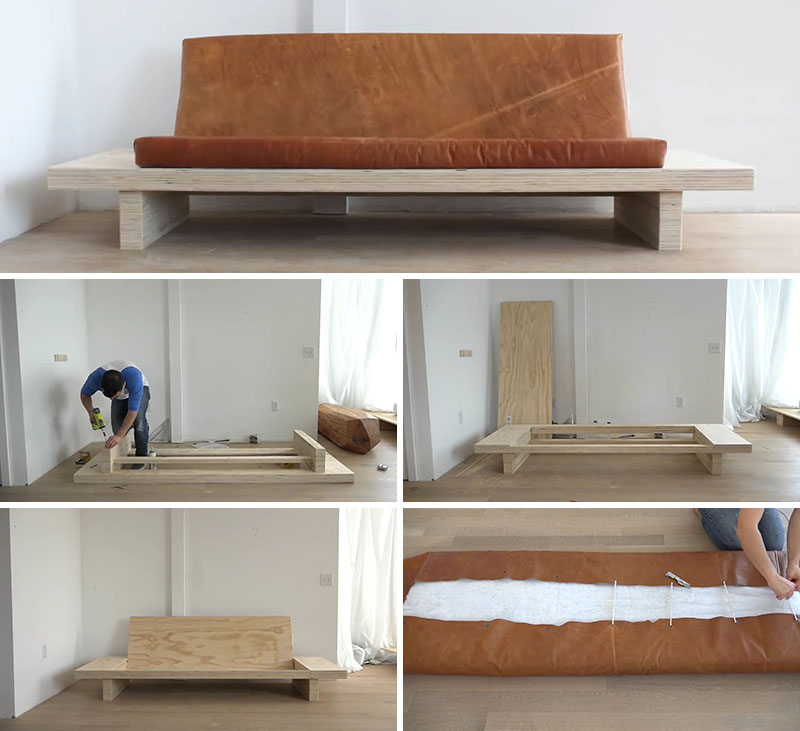 HomeMade Modern is a Youtube channel committed to teaching you how to create your own pieces of modern furniture and other home decor items.
In this tutorial you're shown in detail how to build a modern plywood sofa with built-in side tables and an upholstered leather seat cushion. The instructions are detailed and comprehensive, with the finished product being a functional and easy to move modern sofa.
Watch the tutorial below to find out how to make your own modern plywood and leather couch.