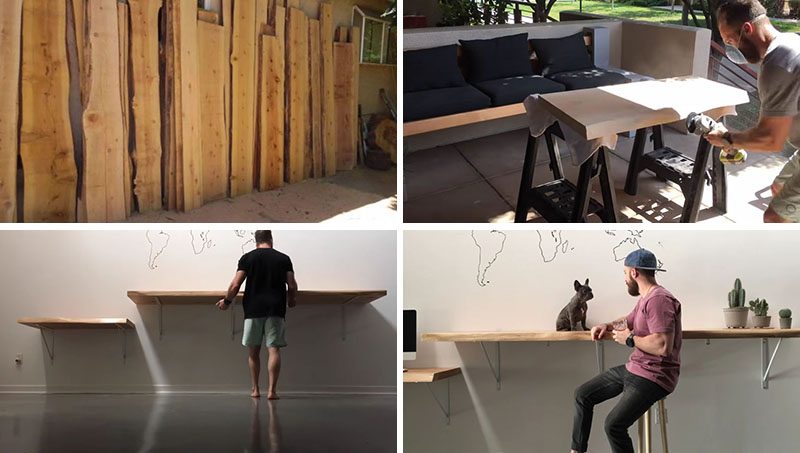 Matthew Russo of aCreativeTraveler has created an easy to follow DIY project to make a live edge bar and desk.
Matthew explains that the only place to put his desk and bar area in his loft was along a large wall. By using wood to create these functional pieces, it allowed him to customize the sizes, and add a natural touch to his interior.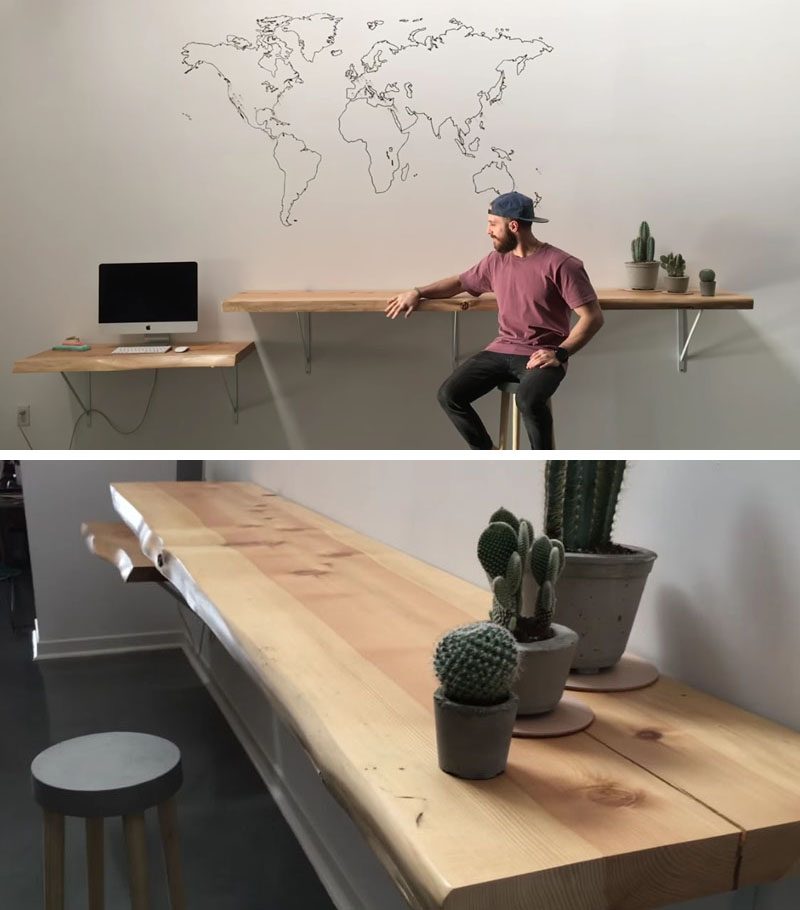 Using slabs of live edge wood, sandpaper, finishing materials, shelf brackets, and a few tools, he was able to create a small desk area and a matching bar.

Watch the video below to find out how to make your own live edge desk and bar.