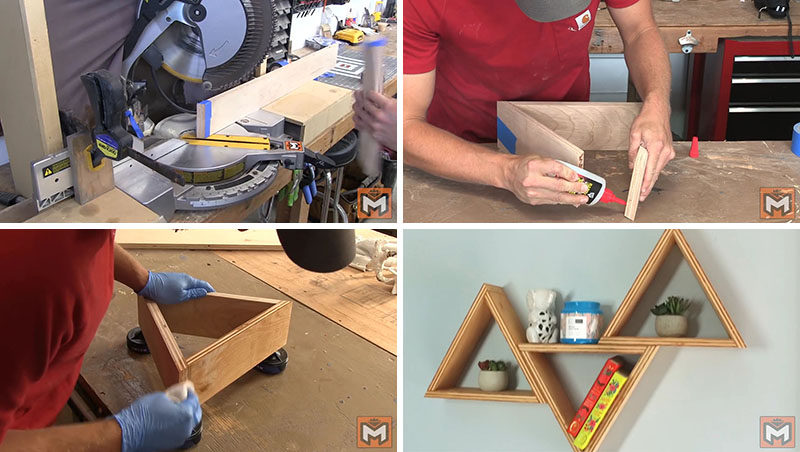 Mr. Fix It, a YouTube channel dedicated to showing you how to fix and create different projects for your home, has designed an easy and inexpensive wood triangle shelf DIY.
This DIY tutorial shows you, in detail, how to create a simple triangle shelf using plywood and a super strong glue. The instructions are thorough, and the finished product is modern, functional, and perfect for any empty wall.
Watch the tutorial below to find out how to make your own wood triangle shelves.
---