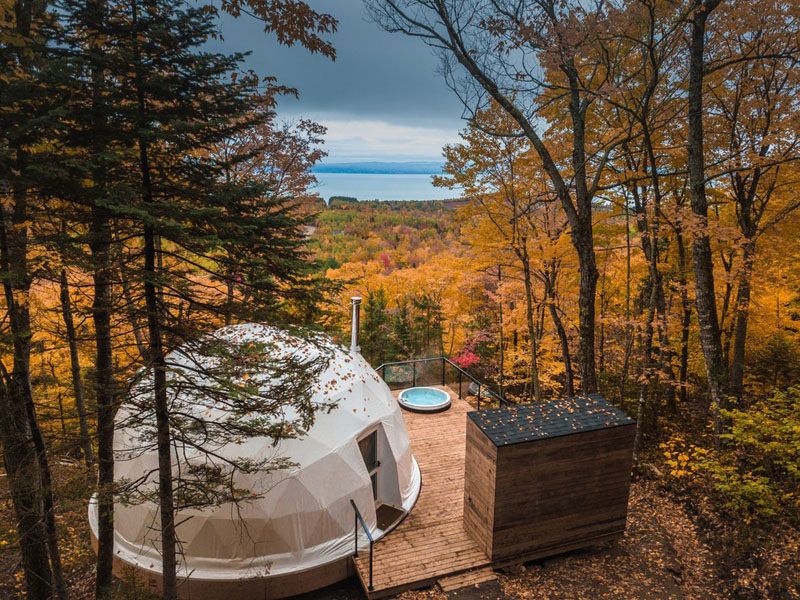 Bourgeois / Lechasseur architects have recently completed "Dômes Charlevoix", a collection of three domes that have been designed and installed as part of a new concept of four seasons eco-luxurious accommodations.
The domes, set on wood platforms, are located in Petite-Rivière-Saint-François, next to the Massif de Charlevoix, near Quebec City.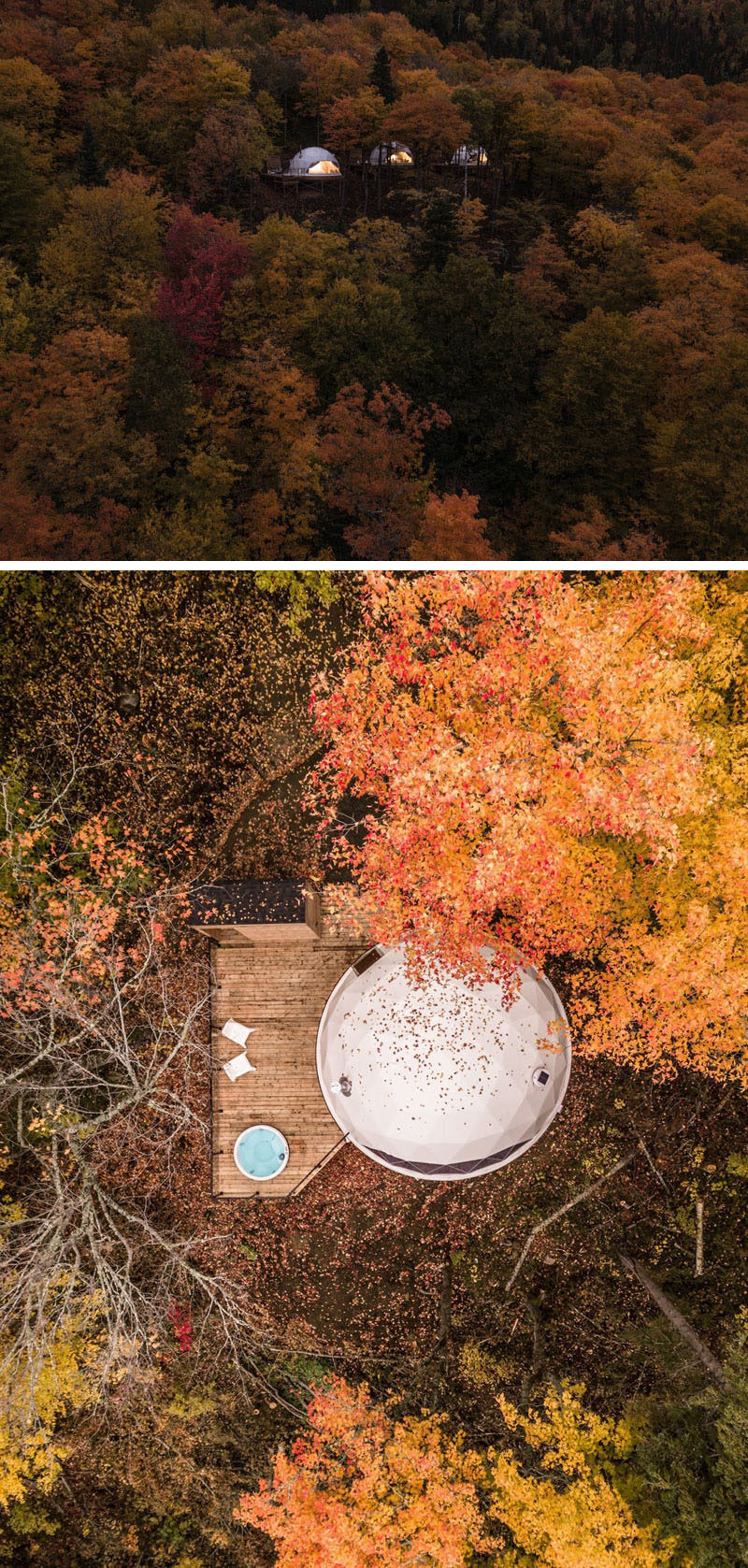 ---
Stepping inside, there's radiant concrete floors to keep the interiors warm, and a kitchen with matte black and light wood cabinetry.
---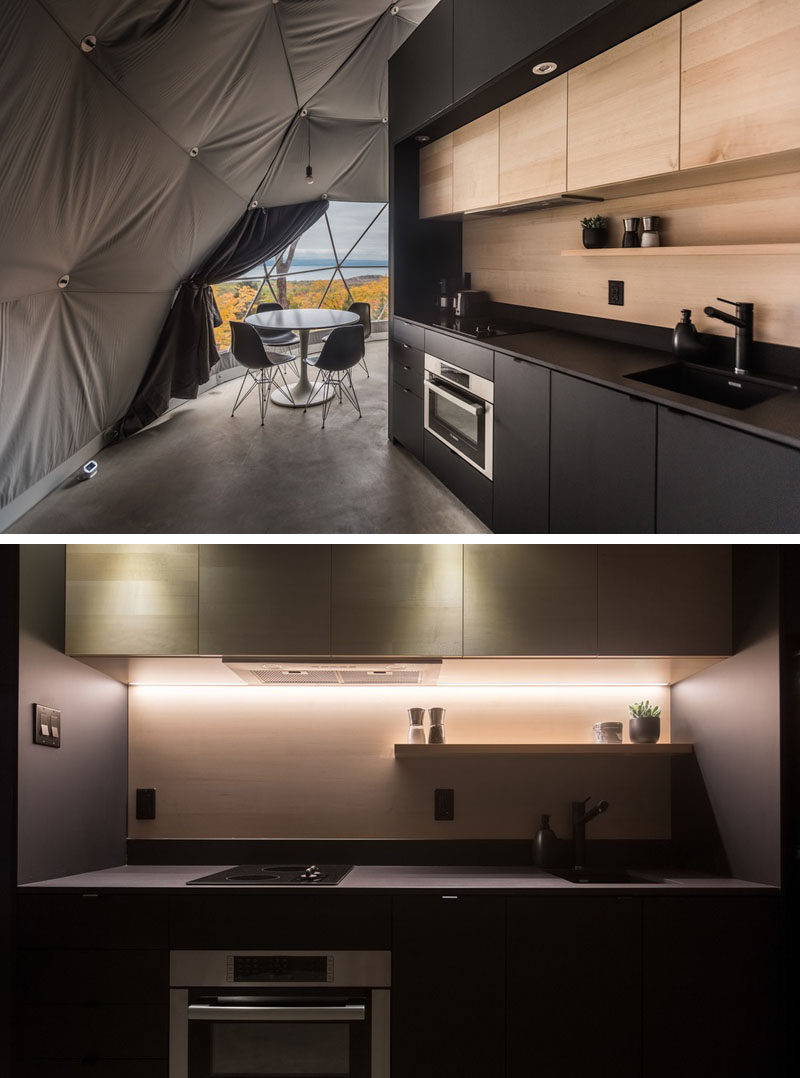 ---
The bed has been positioned to take advantage of windows within the dome's design, and black cabinetry, similar to the kitchen, wraps around the headboard.
---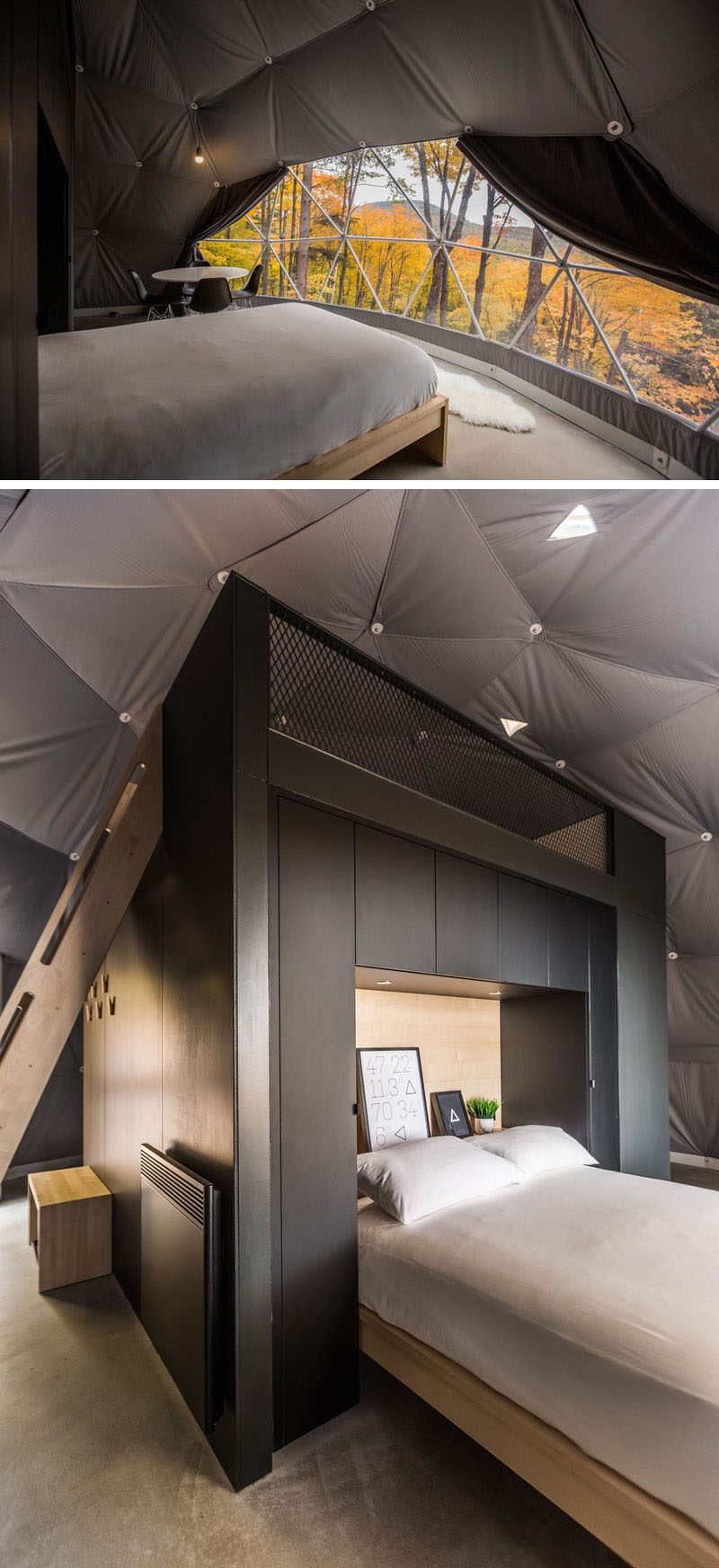 ---
In addition to the radiant concrete floors, there's also a fireplace to keep the dome warm. Hidden behind the bed is the bathroom.
---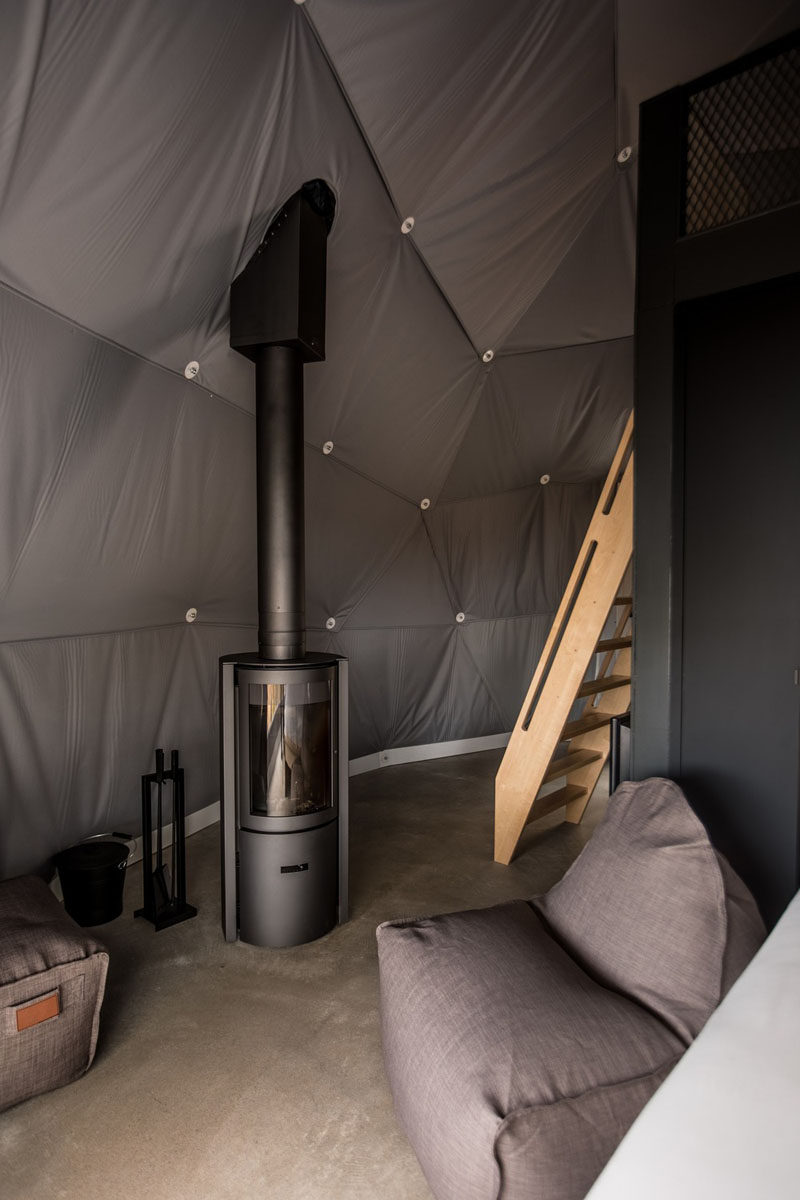 ---
A boat staircase leads to a second bed that's positioned on a light wood platform.
---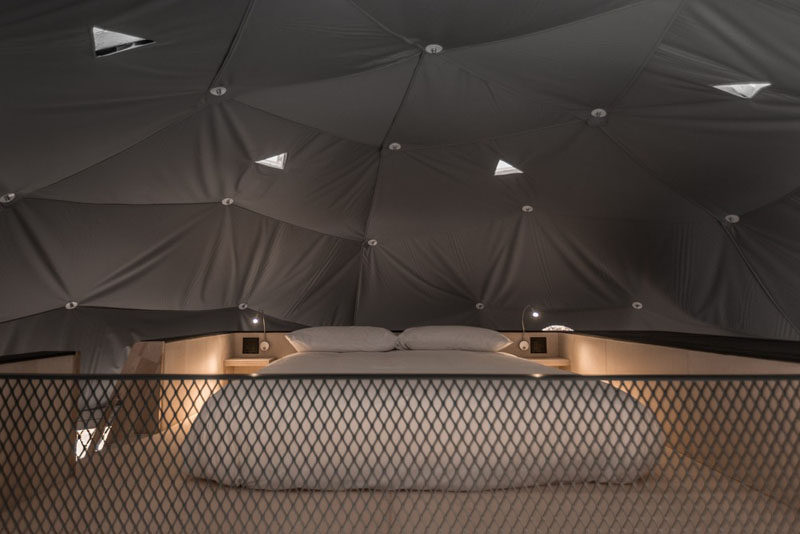 ---
Outside, there's a wood shed with fireplace storage.
---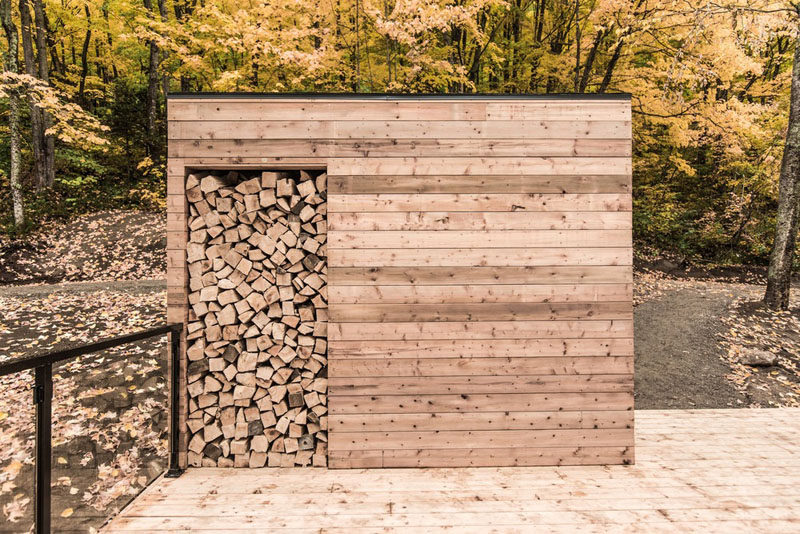 Photography by Maxime Valsan | Architects: Bourgeois / Lechasseur architects | General Contractor: Urbanext
---