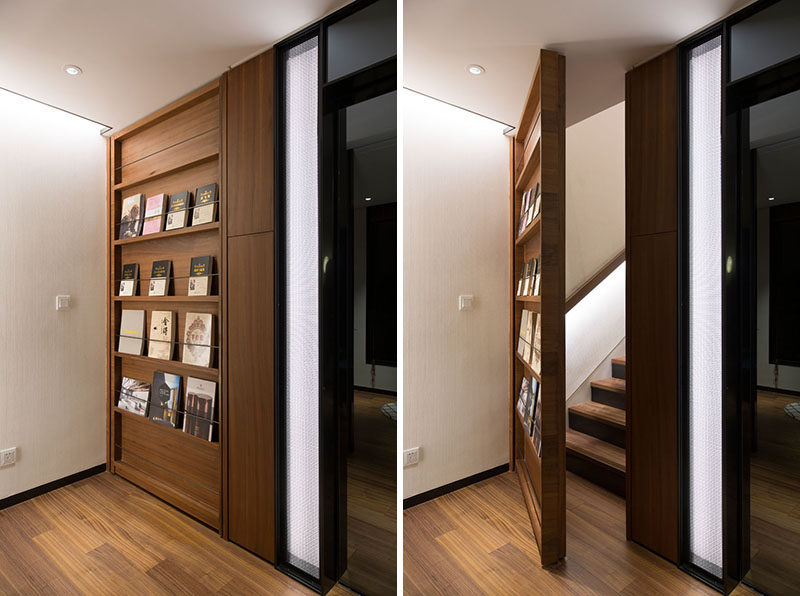 When PRISM Design and Mori Design were designing a modern villa in China, they decided to have a little bit of fun by creating a hidden bedroom.
The door to the bedroom is disguised as a simple and shallow wood bookshelf that's located in the hallway, and that when opened, reveals a staircase.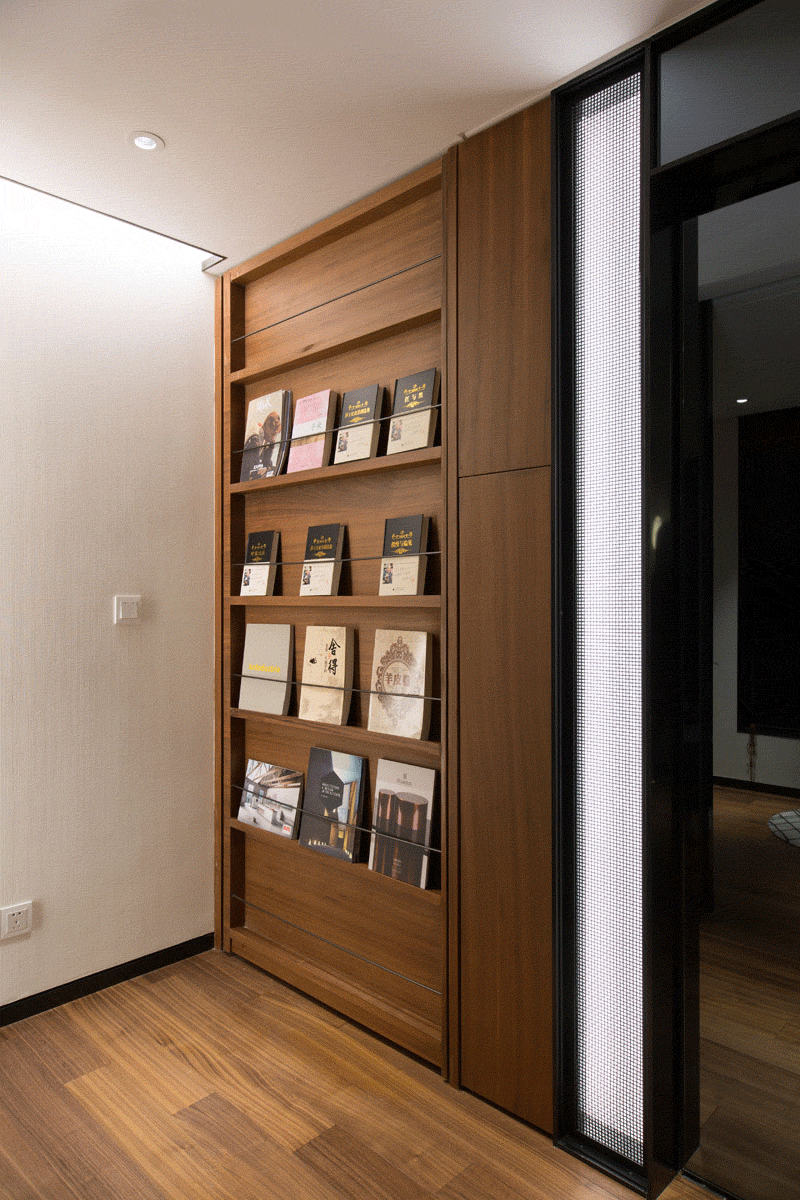 ---
The stairs have a wood handrail with hidden lighting, and a second shallow bookcase lines the wall leading up to the bedroom.
---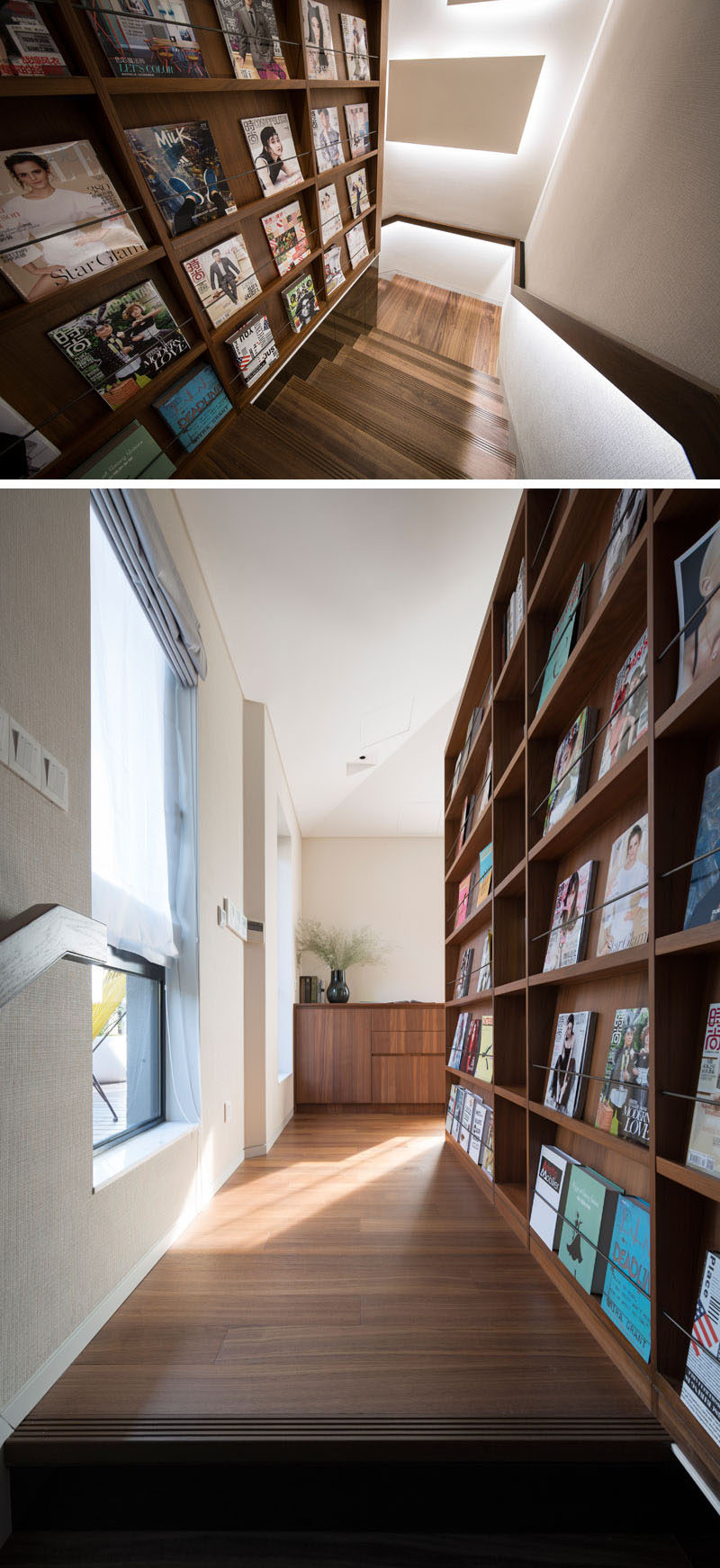 ---
At the top of the stairs, the room opens up into a bedroom with a study area and a built-in headboard with a bench.
---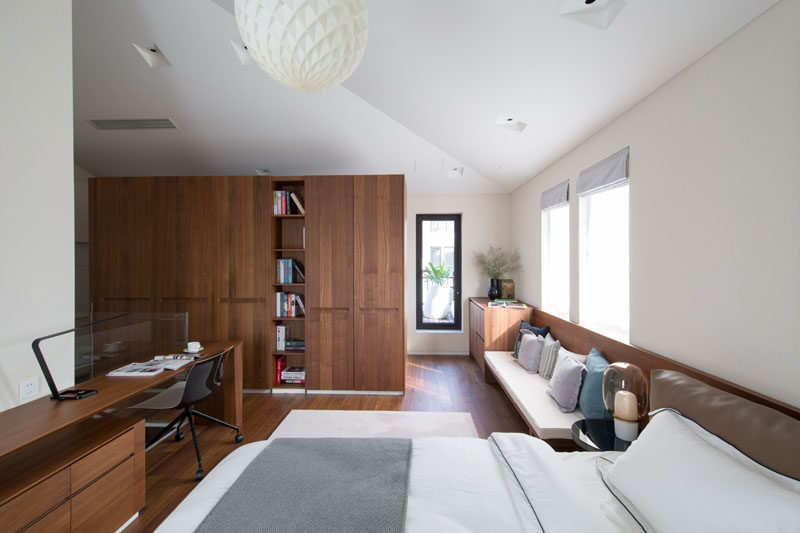 ---