Architecture firm SAOTA, have recently completed a new and modern family home that's set in a north-facing cove in Sydney, Australia's harbour.
On the facade of the house, graphite grey sail screens (made from "Kaynemaile," a polycarbonate chainmail developed in New Zealand for the Lord of the Rings movies) are rigged just off the house providing privacy from the road.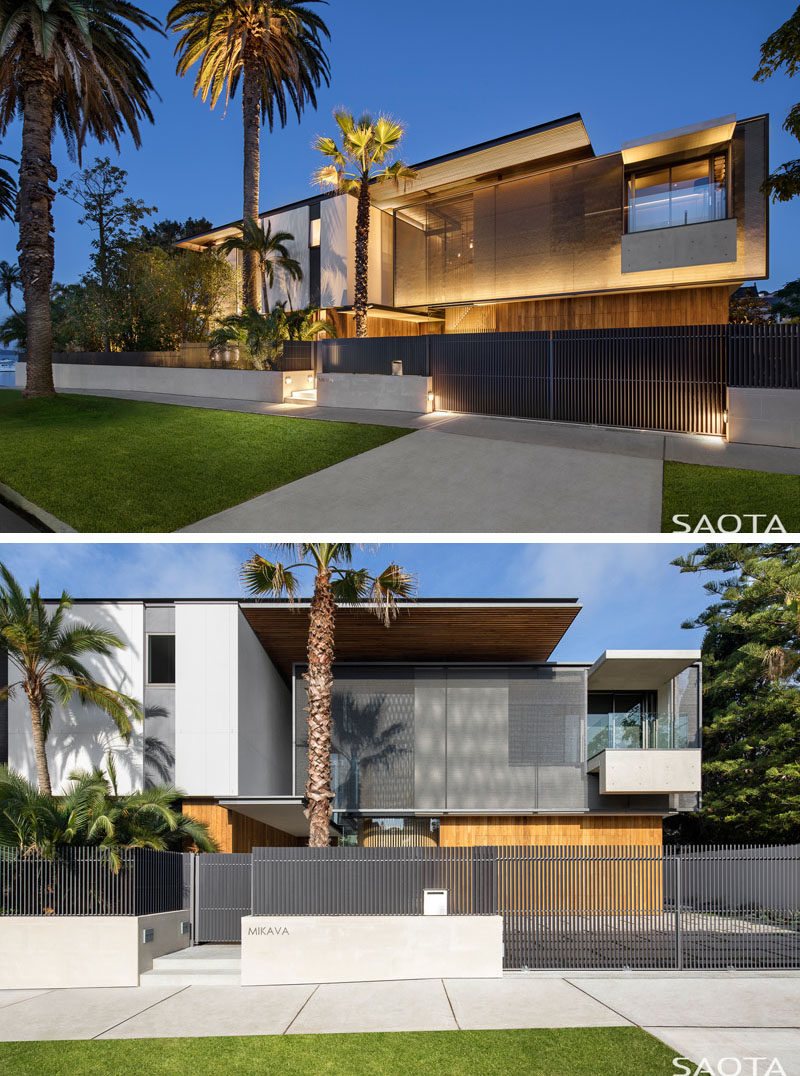 ---
The exterior house features a combination of timber cladding, plastered walls, a wood-clad soffit and an exaggerated cill of a bay window punched through the sail screens.
---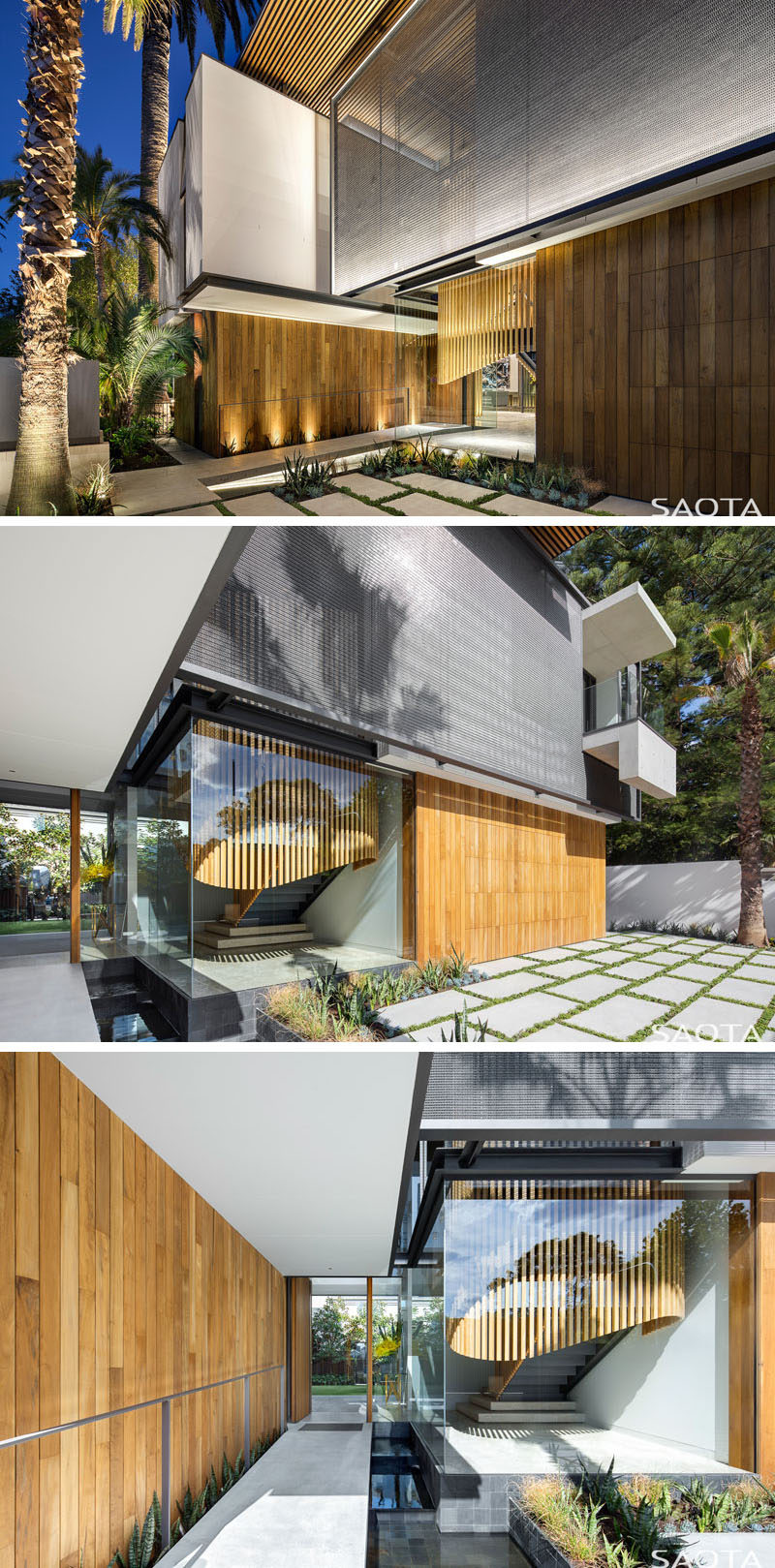 ---
Heading inside, the gentle curve of the stairs contrasts with the surrounding crystalline box and mediates between the formal entrance and bedrooms above.
---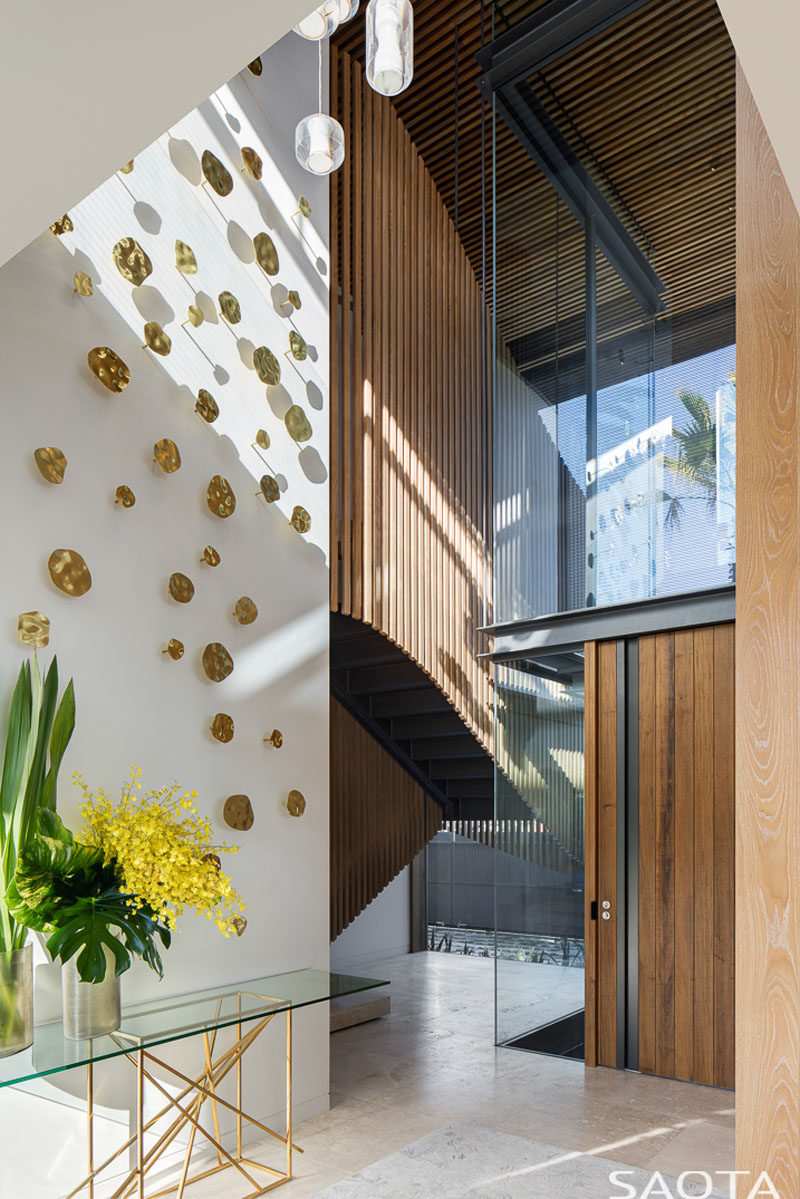 ---
The main social areas of the house are all open plan, with stairs, rather than walls, helping to define the various areas.
---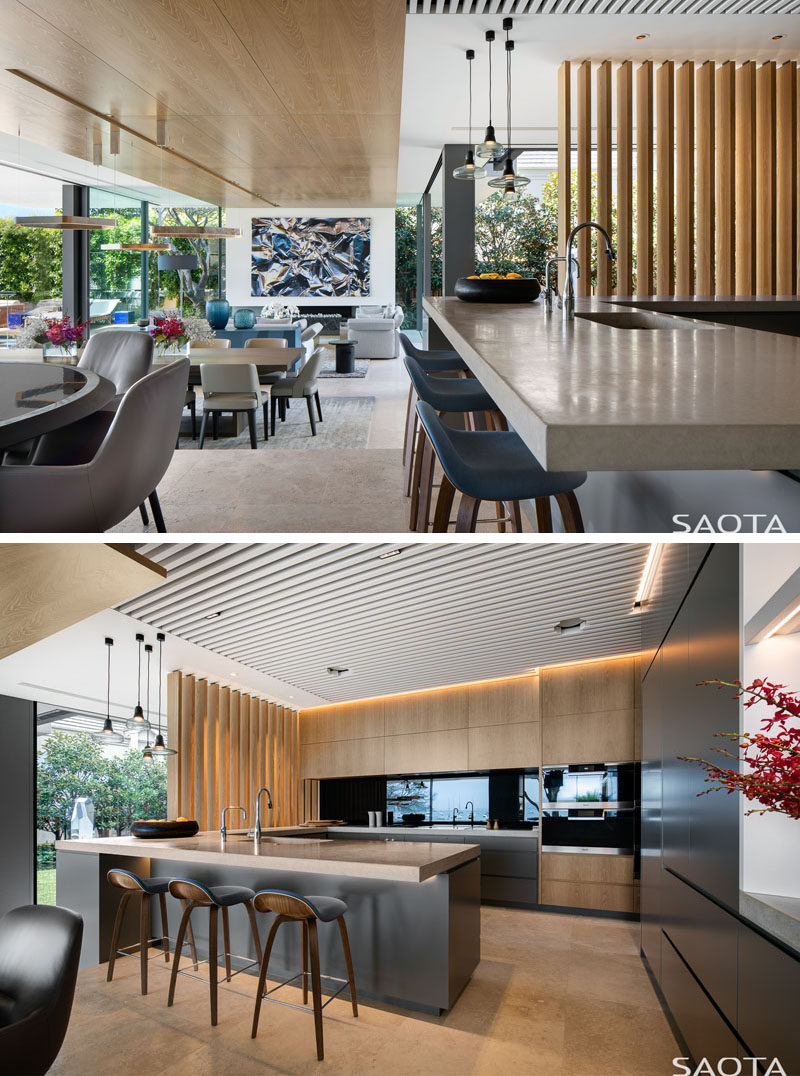 ---
The house is designed in a U-shape with the interior spaces opening up to outdoor spaces, like a small grassy area that has shade from the house.
---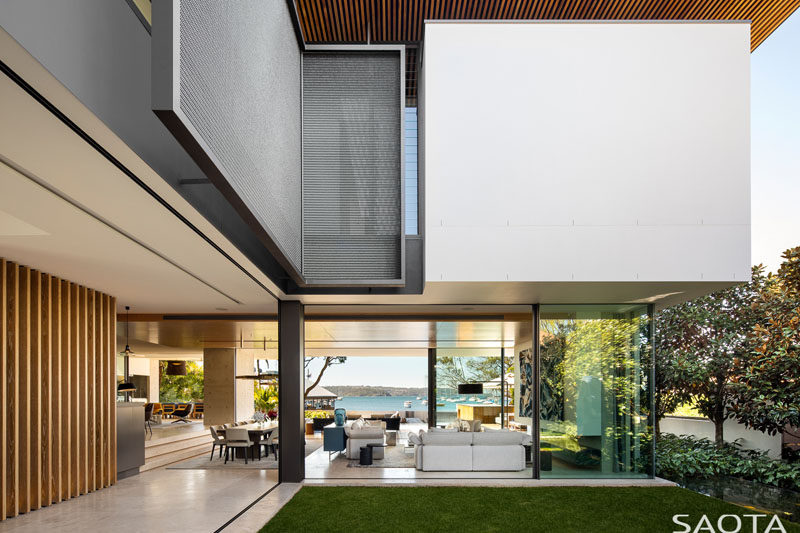 ---
On the other side of the living room, there's an outdoor terrace with a covered outdoor dining room and bbq area. The use of wood, white walls and travertine floors reflect the seaside setting.
---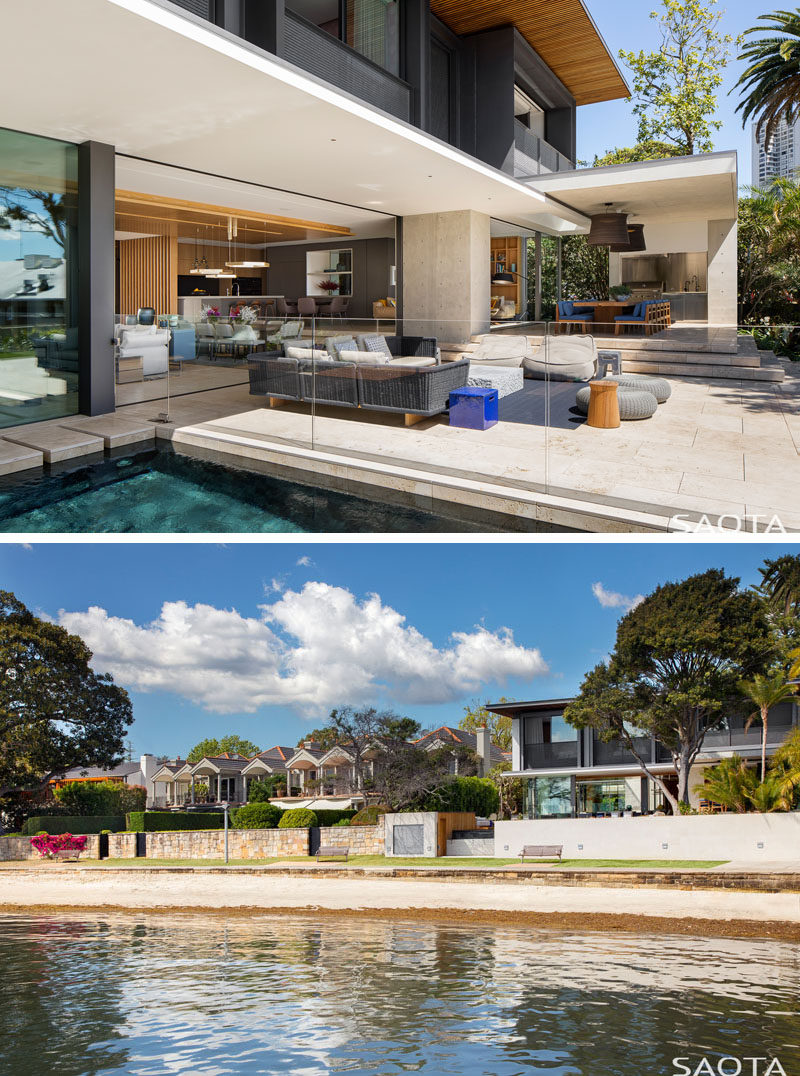 ---
Back inside and by the front door, the black staircase is wrapped in a cloak of timber louvres.
---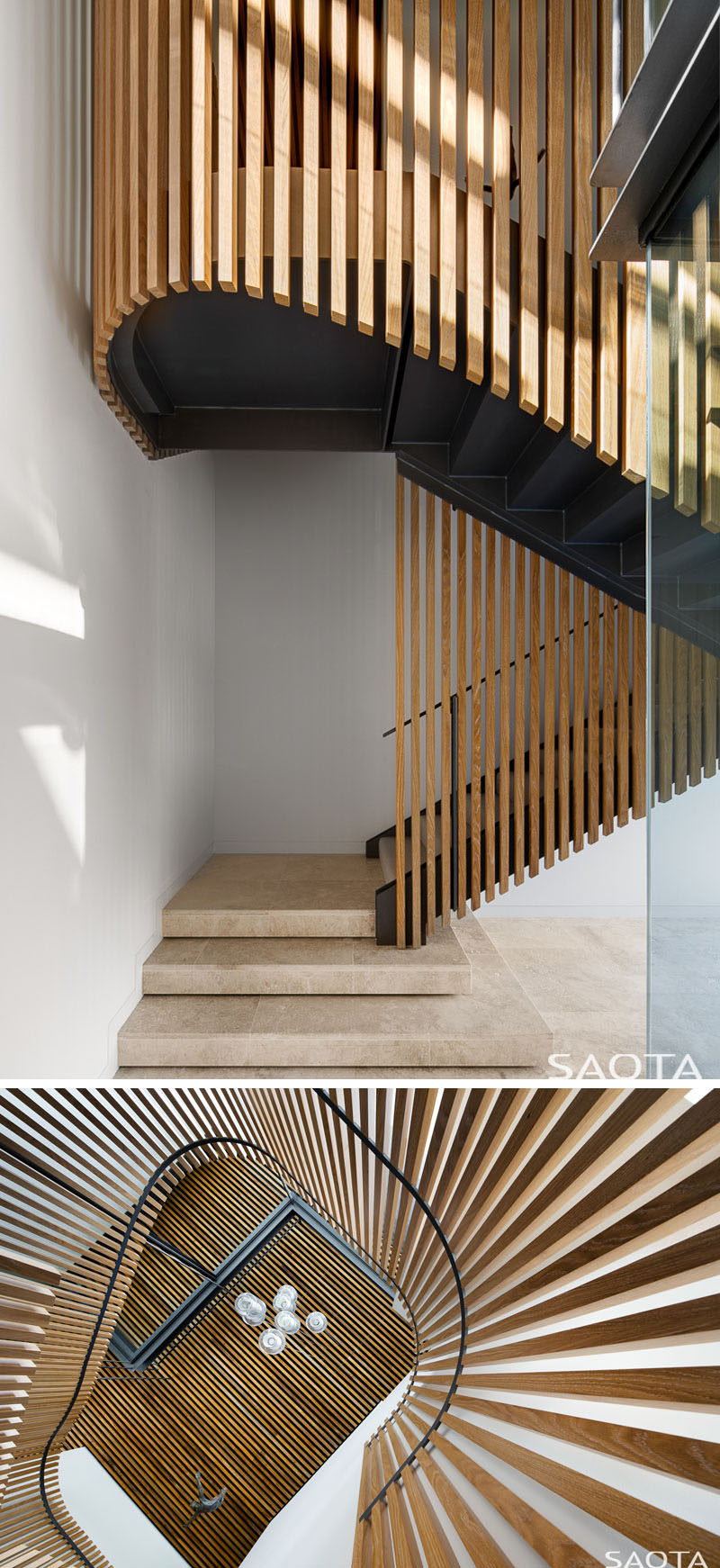 ---
Upstairs, this bedroom has a sliding glass door that opens up to a small balcony.
---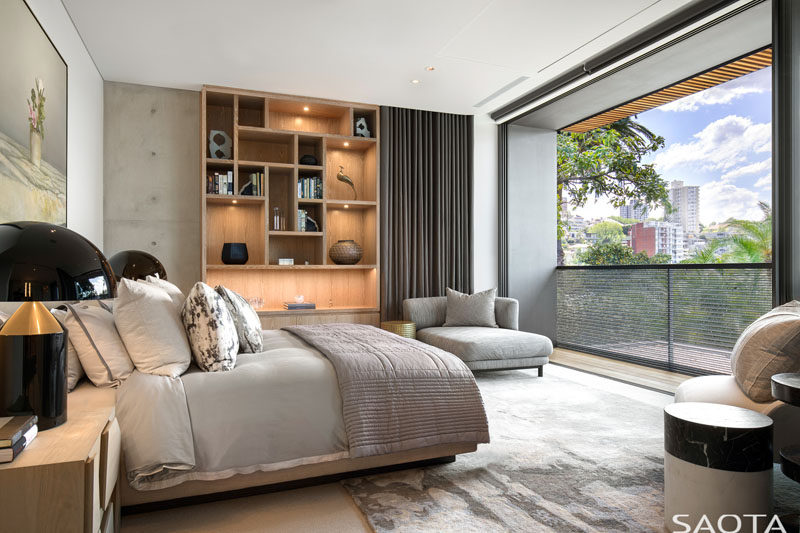 ---
In this bathroom, the freestanding bathtub sits next to the window and has harbour views.
---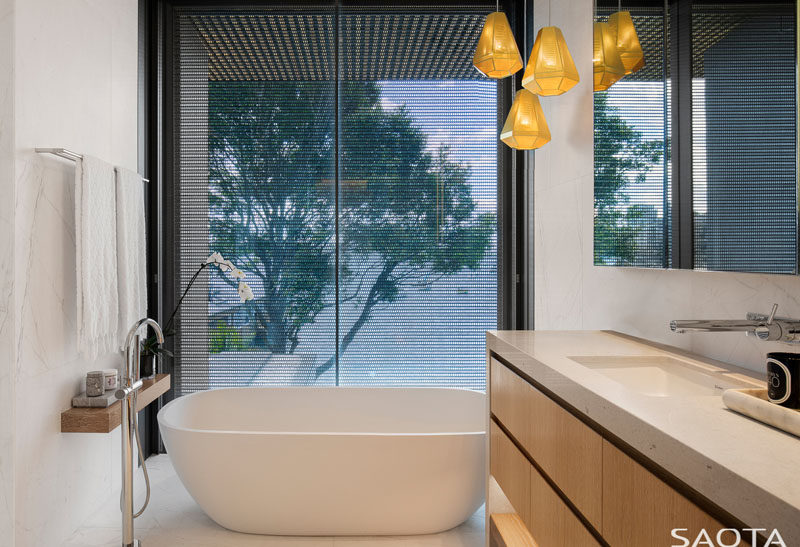 Photography by Adam Letch | Architects: SAOTA | Project Team: Philip Olmesdahl, Erin Gibbs & Duke Williams \ Architects in Association: Tanner Kibble Denton Architects (TKD) | Interior Design: ARRCC | Contractor: Horizon | Landscaping: Wyer & Co | Lighting Design: Point of View
---