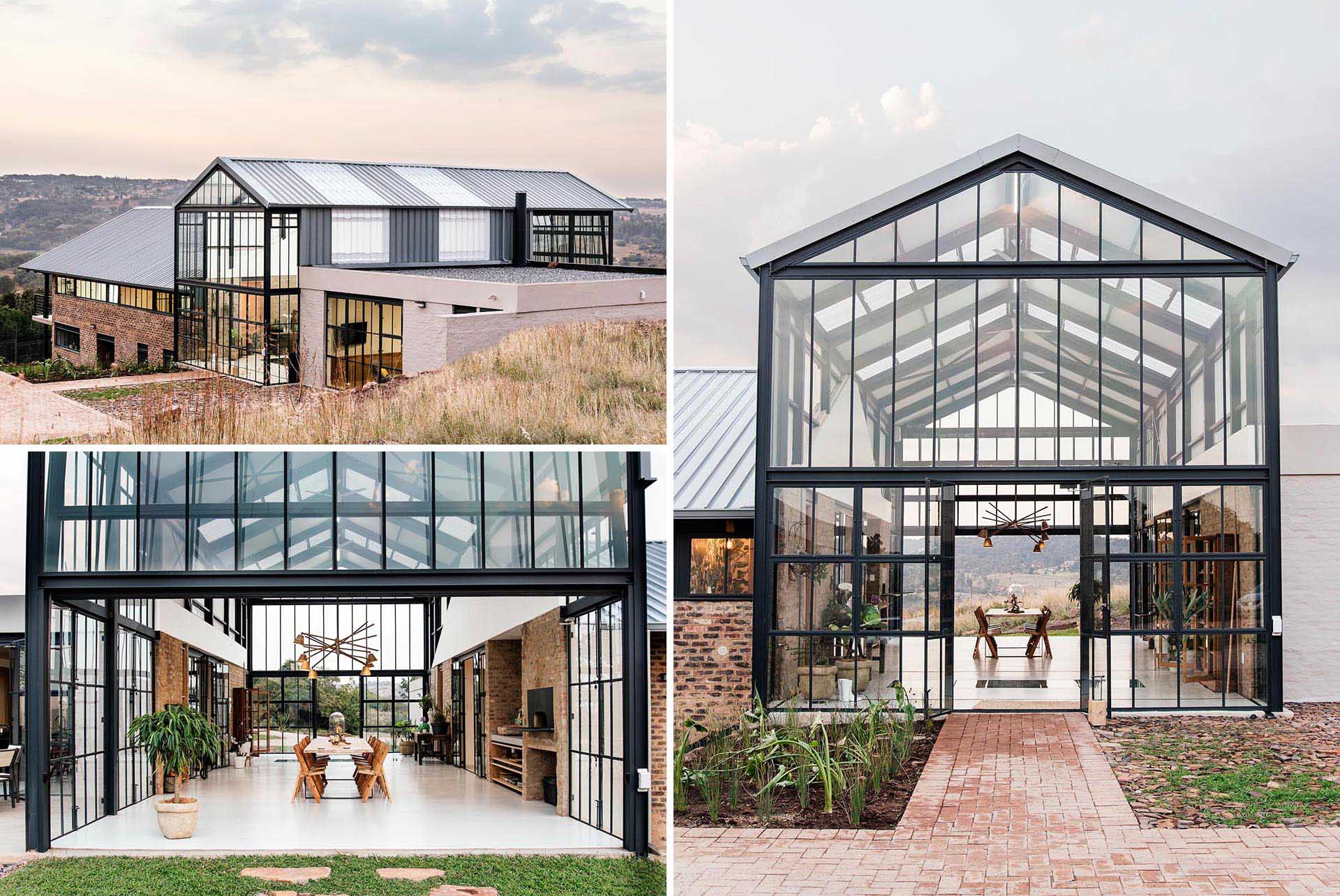 Architect Nadine Engelbrecht has designed a home on an underutilized 35-hectare farm outside of Pretoria, South Africa, as a retreat for its occupants from a hectic urban lifestyle.
The exterior of the home showcases materials chosen for durability and low maintenance, and includes cement-washed bricks, exposed steel, and concrete soffits.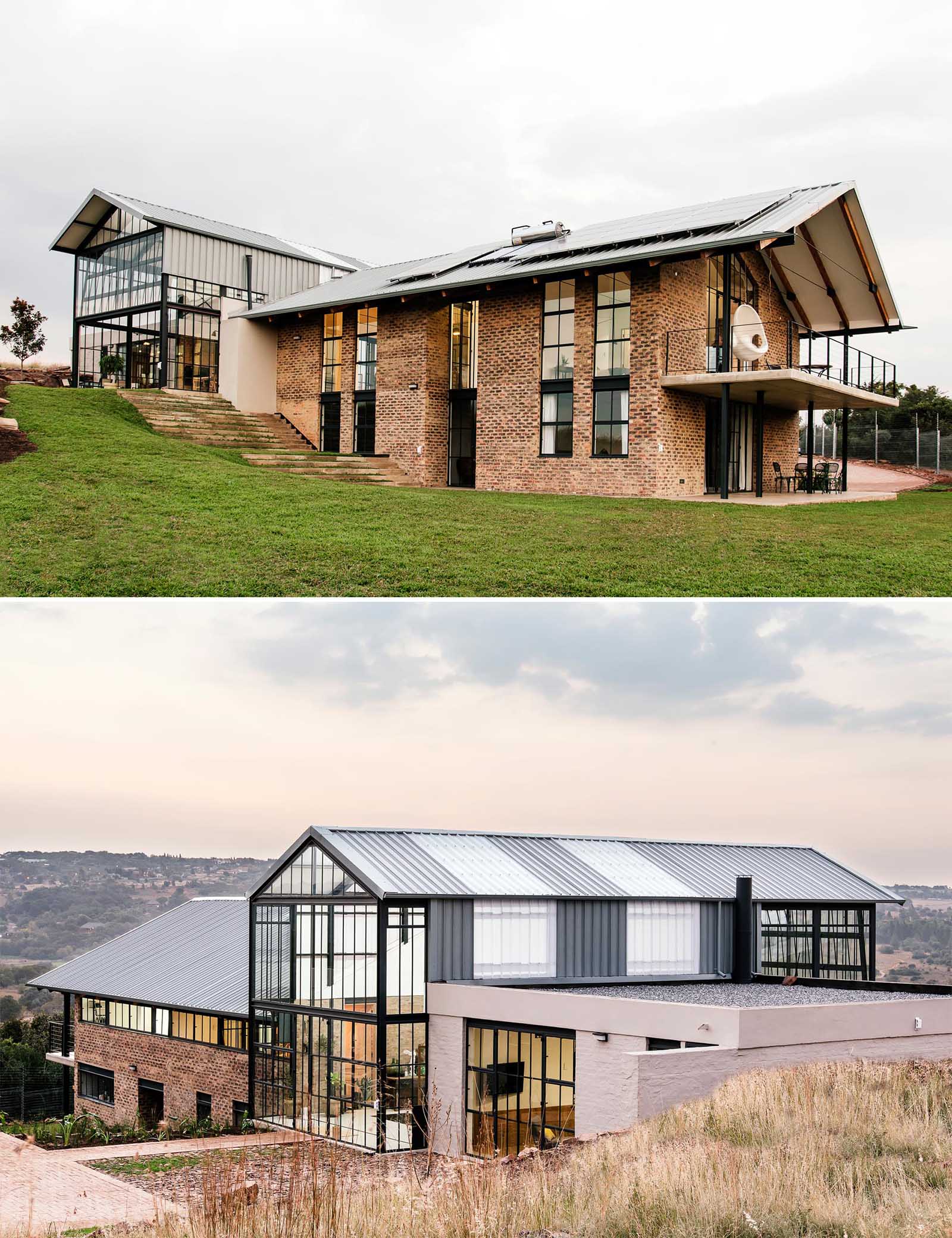 Key to the design of the home is the conservatory, which has been built with solid and translucent roof sheeting and sufficient insulation to optimize passive climate control.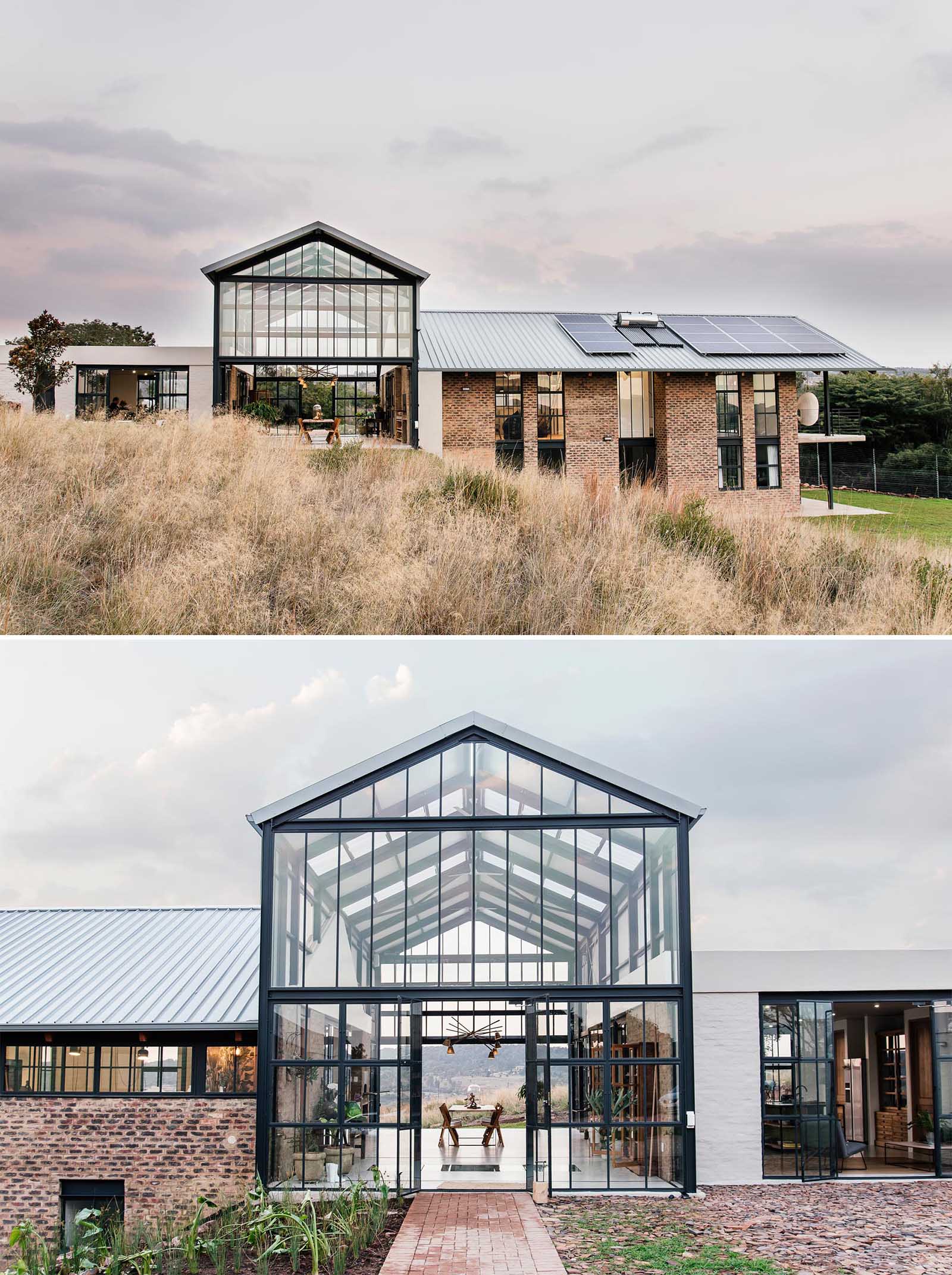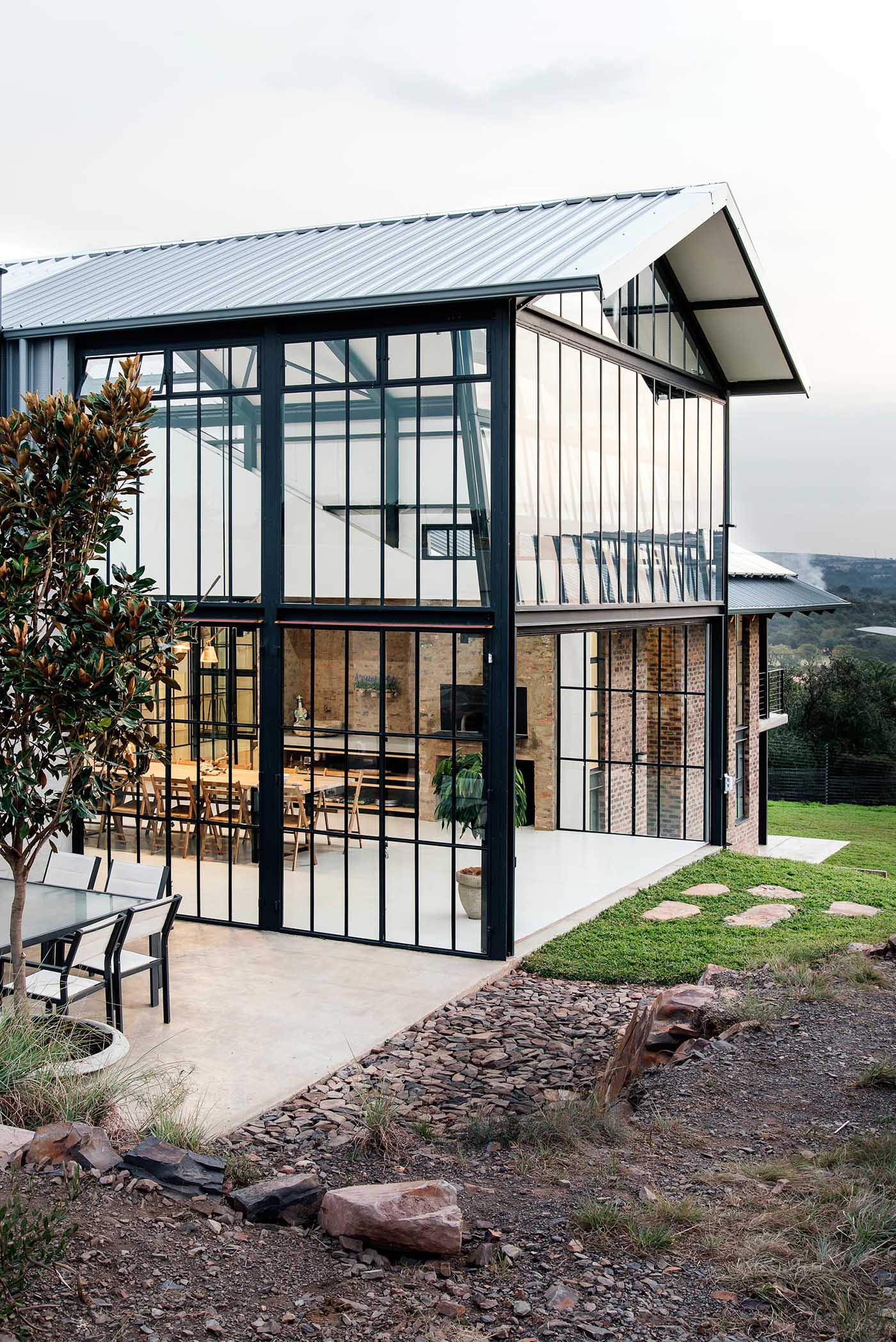 The double-height conservatory can be opened, providing uninterrupted views of the landscape, while a glass section flooring gives a glimpse of the lower level below.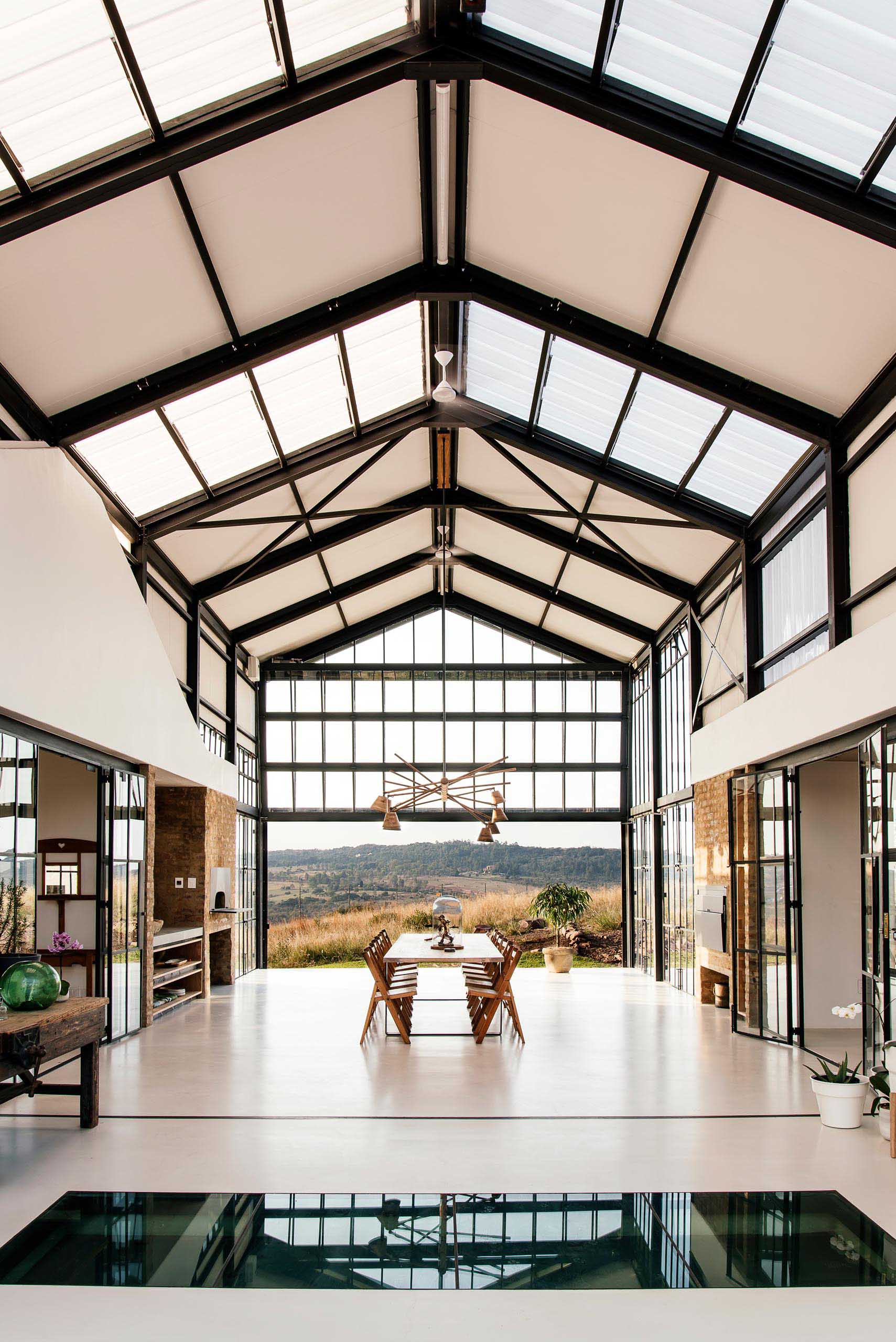 The conservatory has multiple doors leading to different areas of the home, like this small powder room that's decorated with a tropical print wallpaper.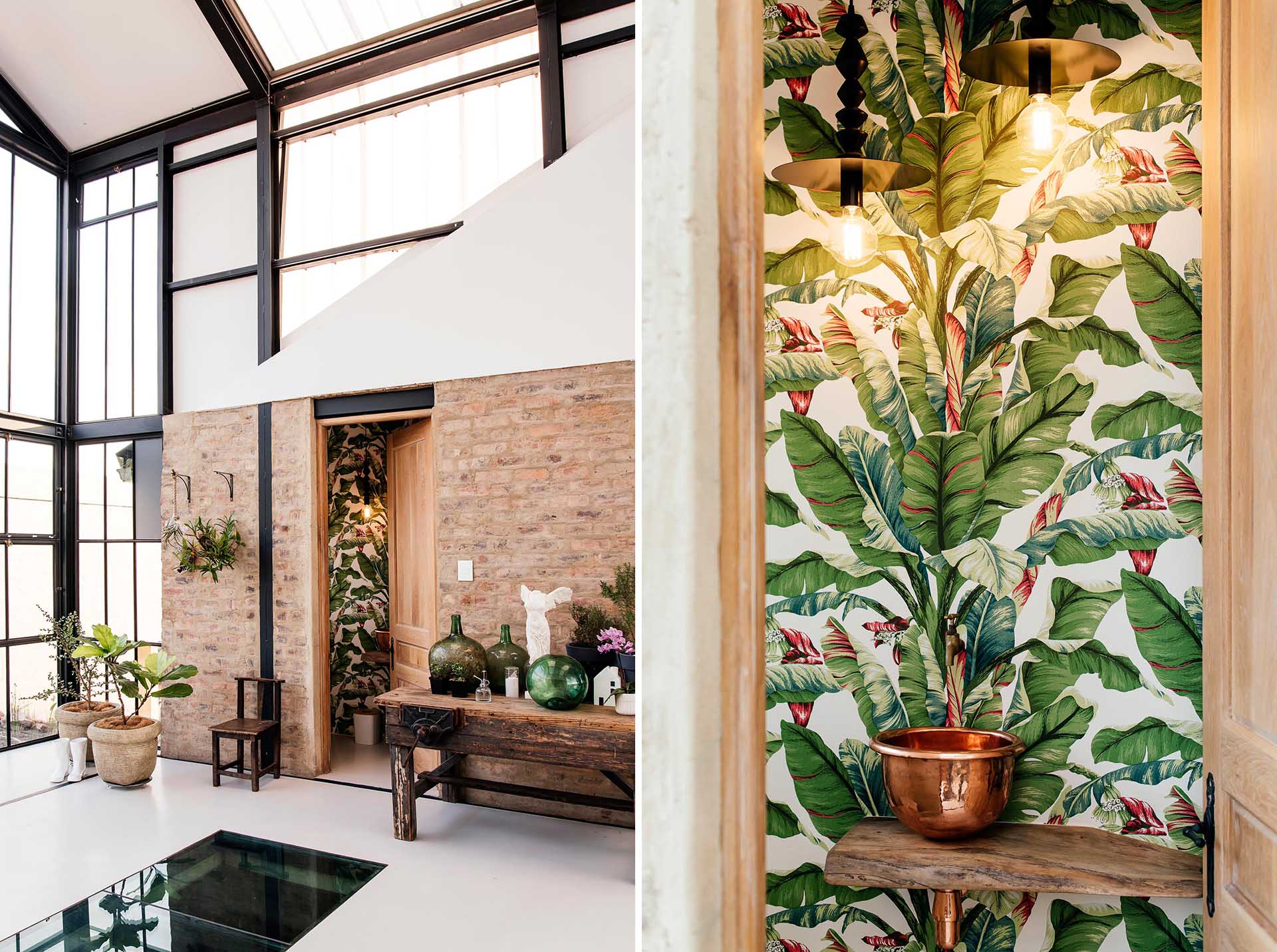 Black-framed glass doors open the conservatory to the kitchen, where a black island has open wood shelving to display pots, pans, and serving dishes. A secondary set of doors opens the kitchen to the outdoors, and a pantry with wood shelves provides additional storage.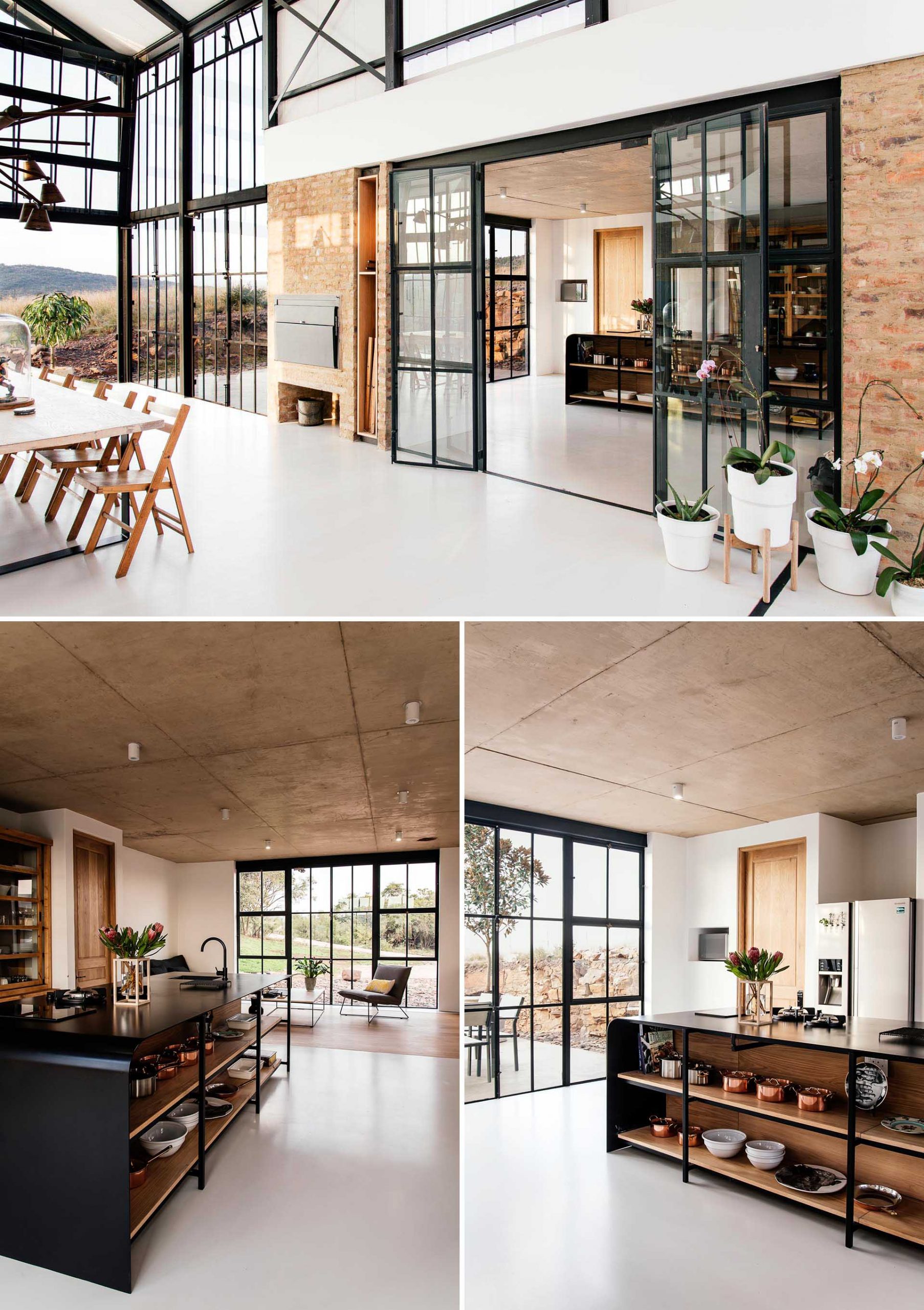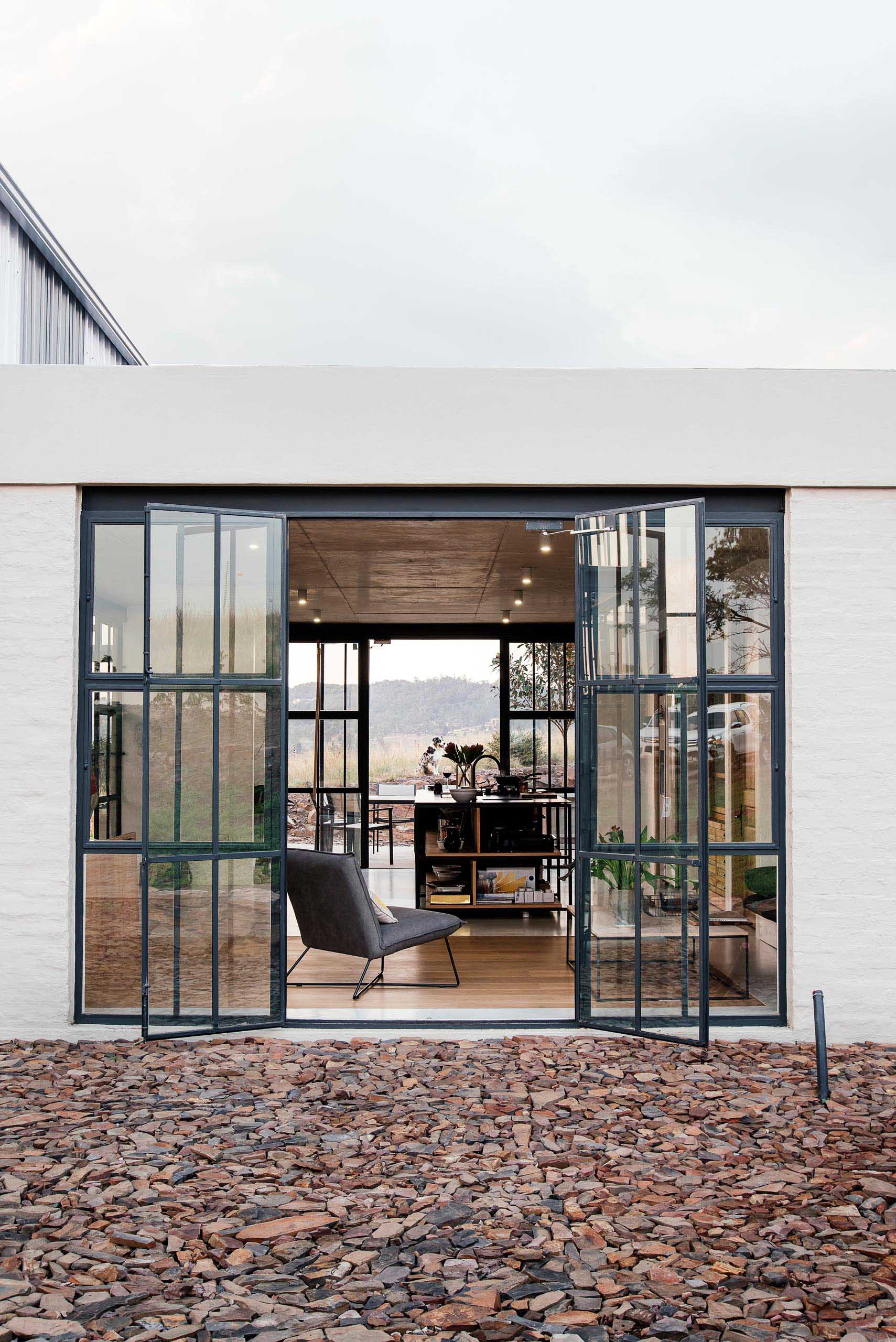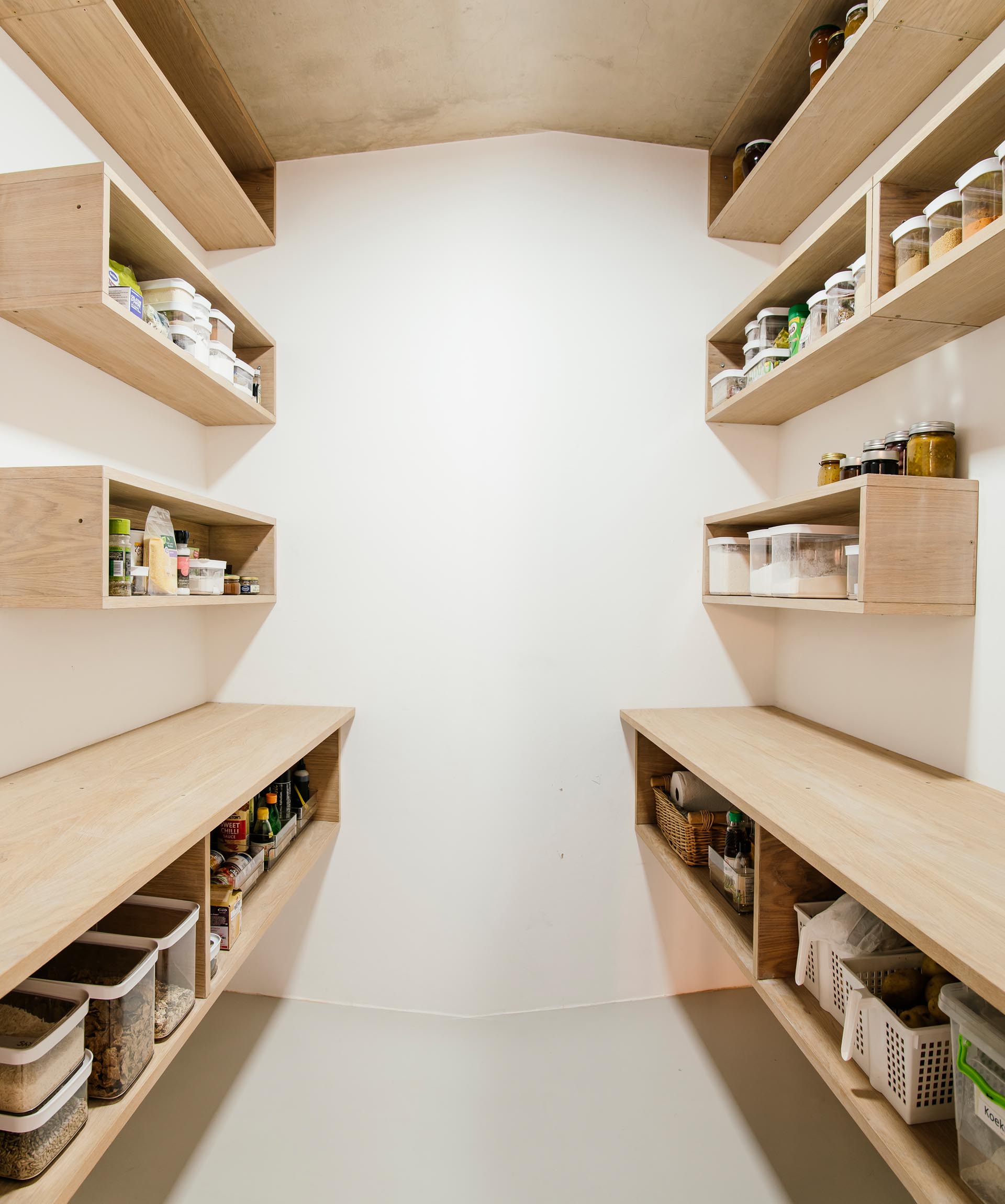 Stairs lead from the conservatory down to the wine cellar via a seamlessly integrated trap door, while a large wood table, which was built by the client, furnishes the room.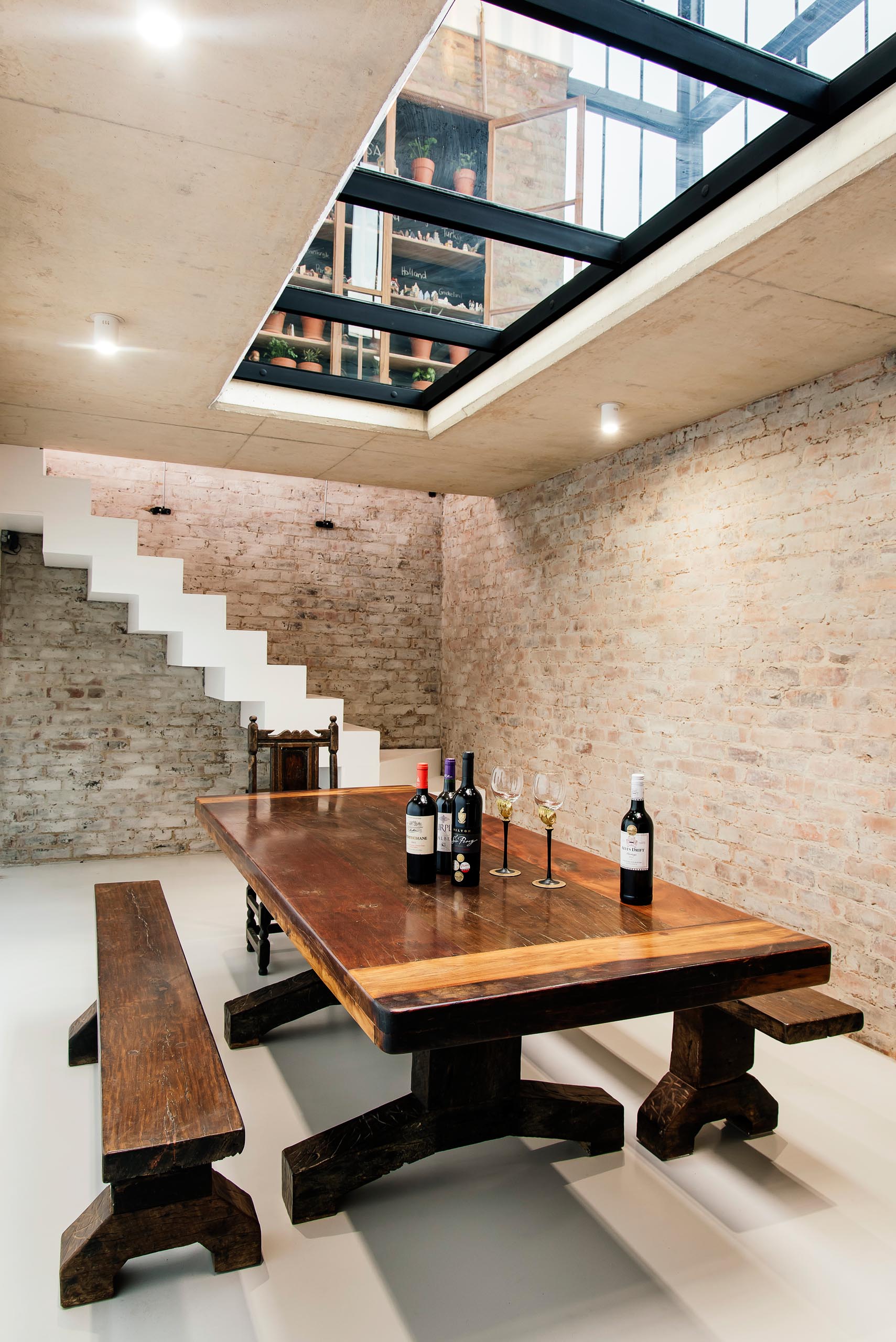 The home also includes a living space with exposed beams, wood flooring, and a pair of black felt chairs.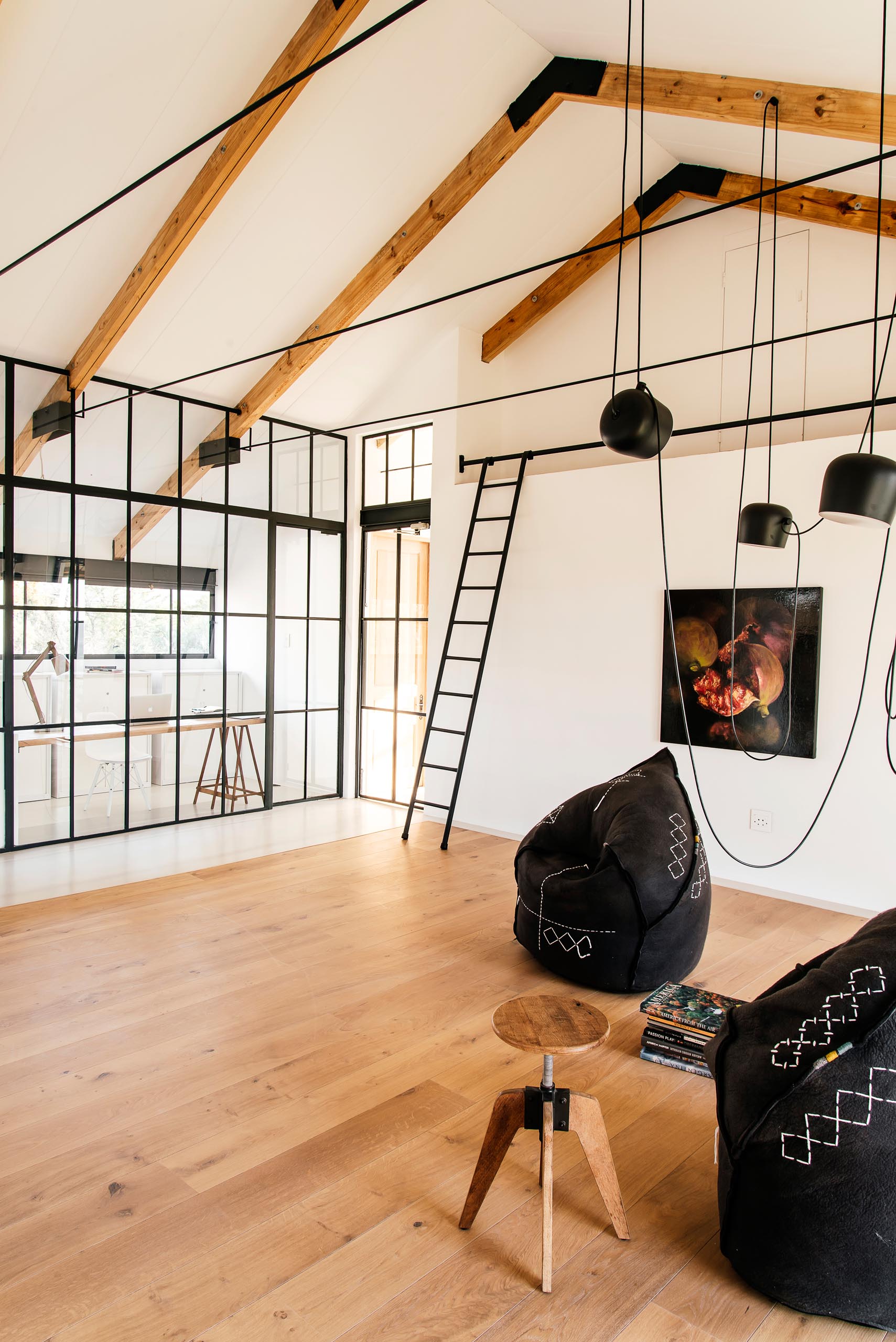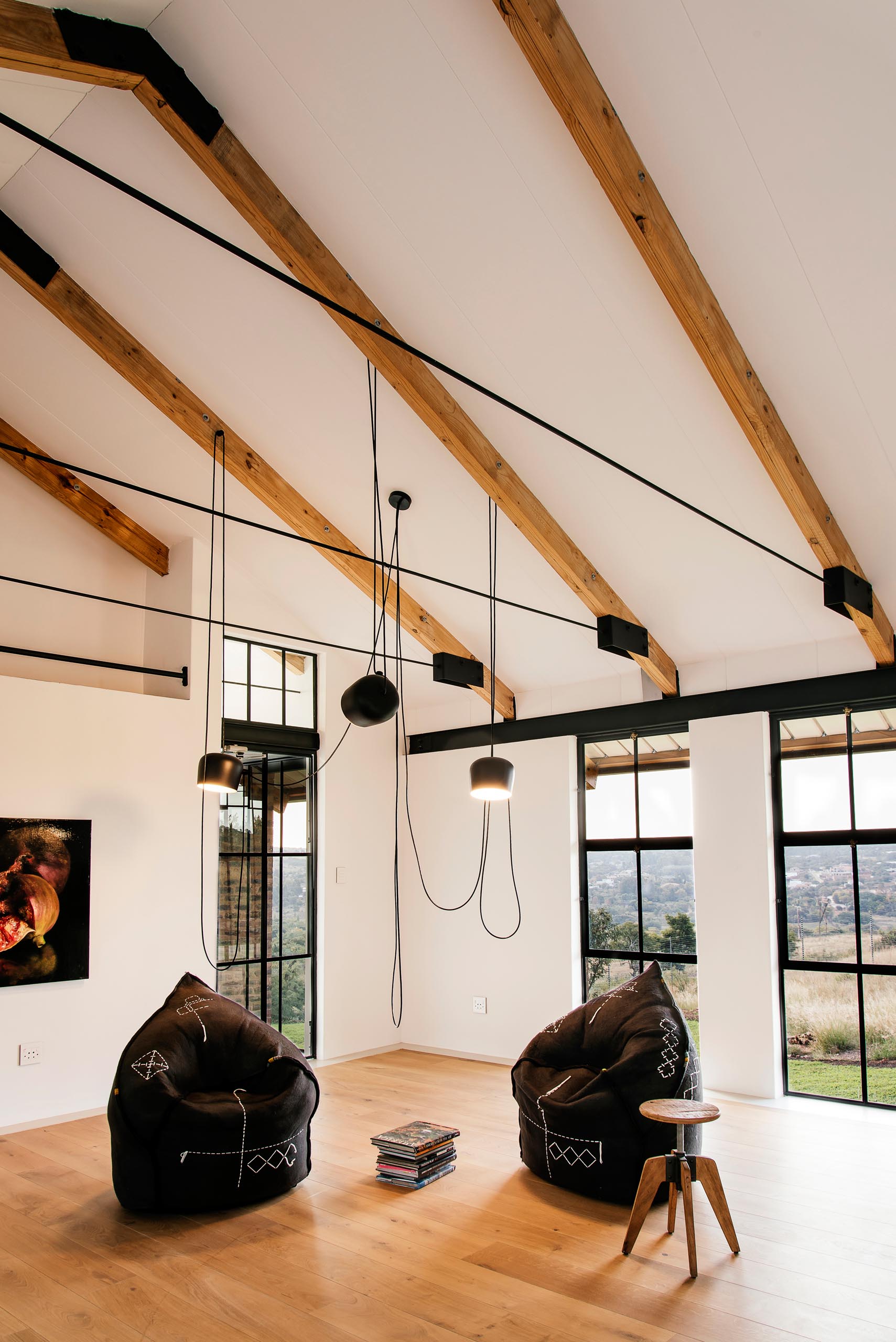 A home office is enclosed behind a glass wall, with a door that blends into its surroundings.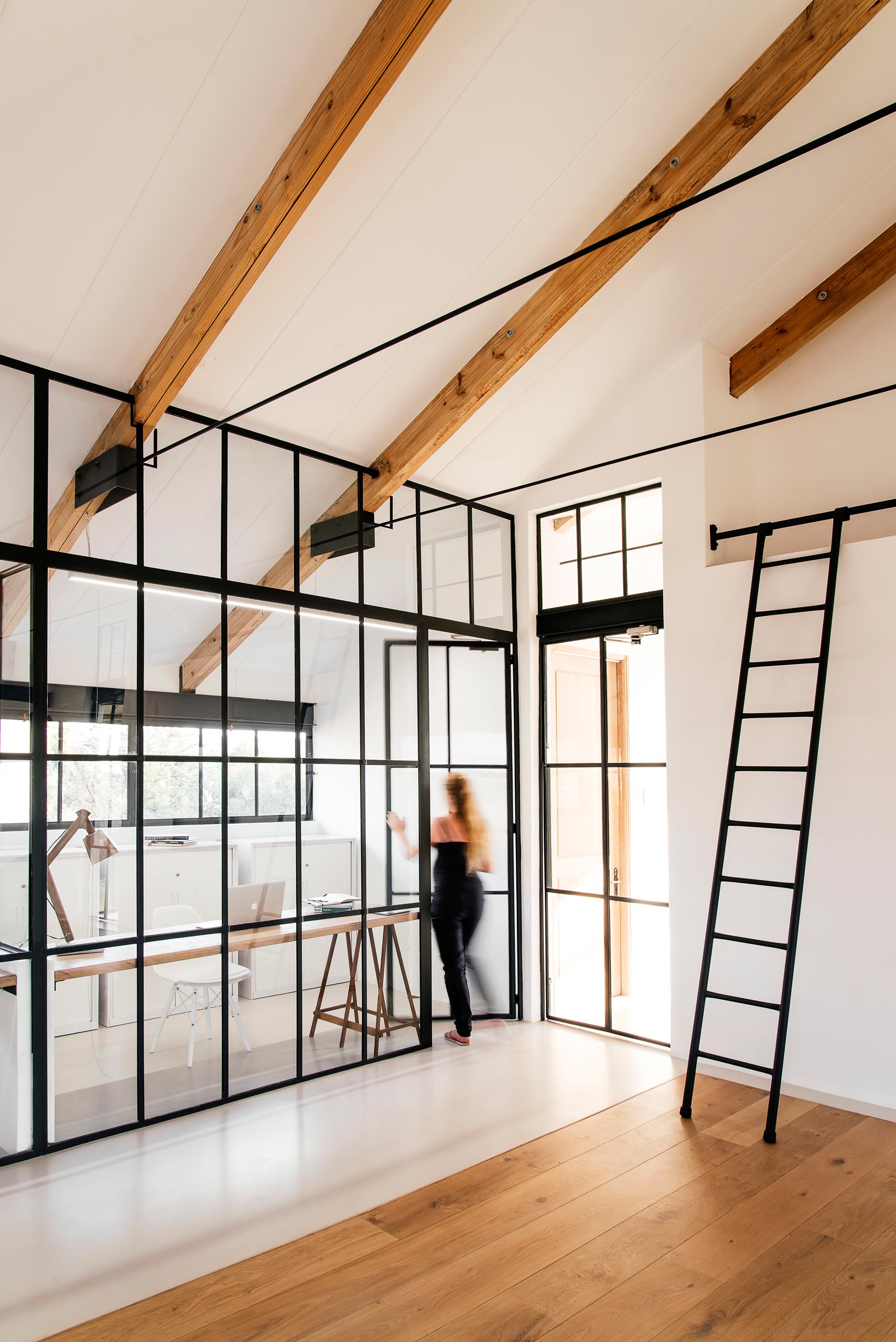 The primary bedroom is minimally furnished and positioned to enjoy bird watching into the tree canopy and sunset views. The large overhanging patio and timber shutters assist in eliminating unwanted afternoon sun.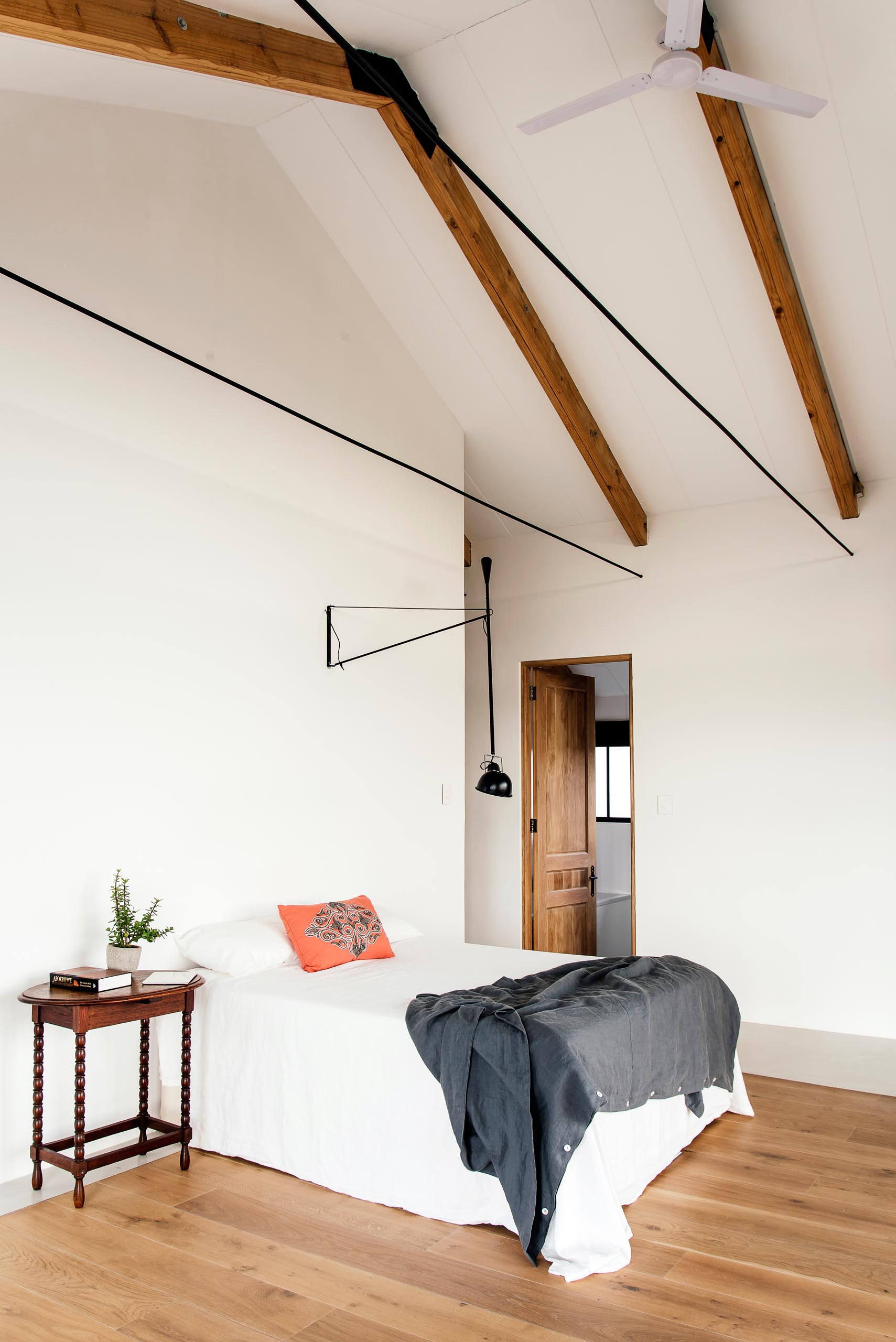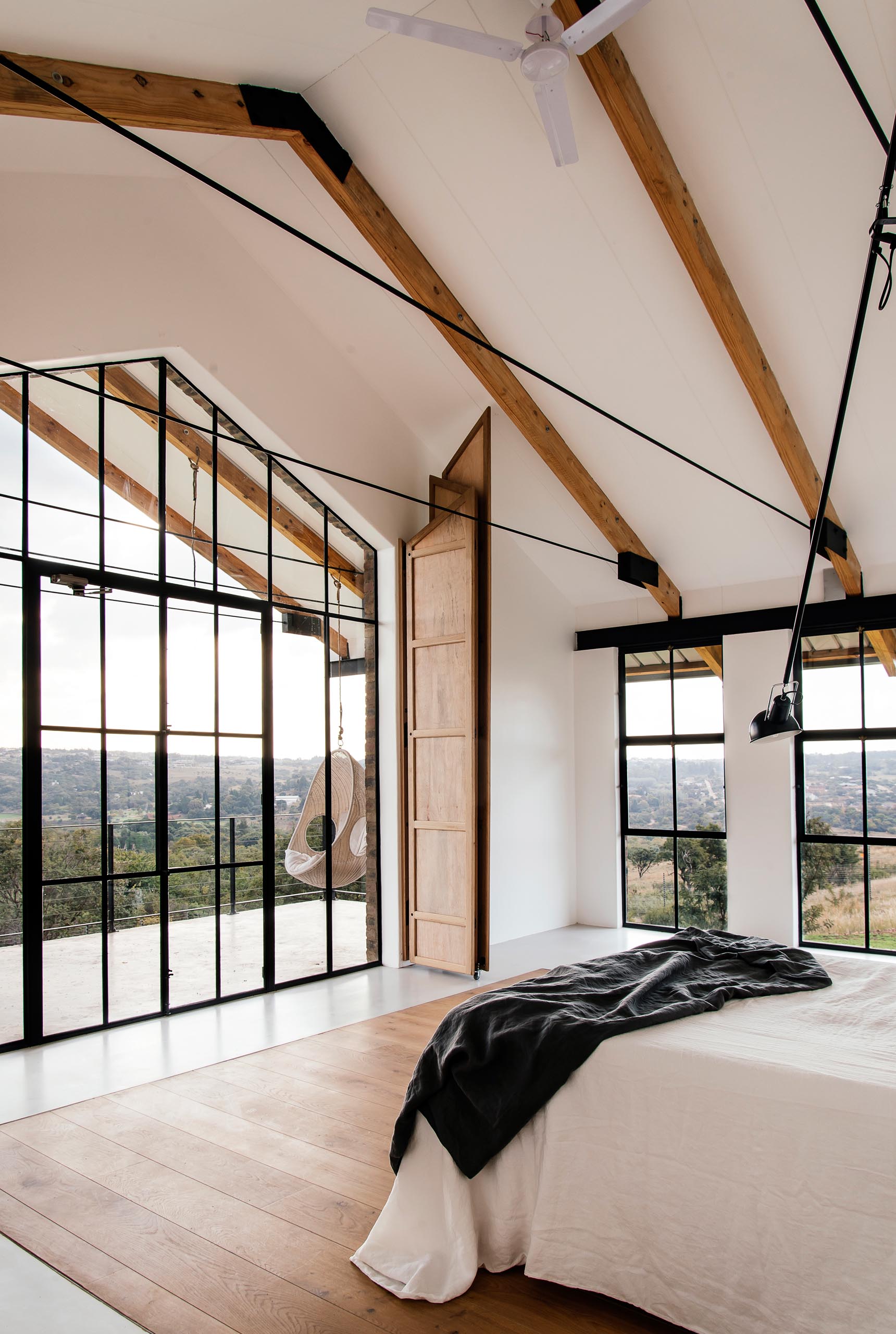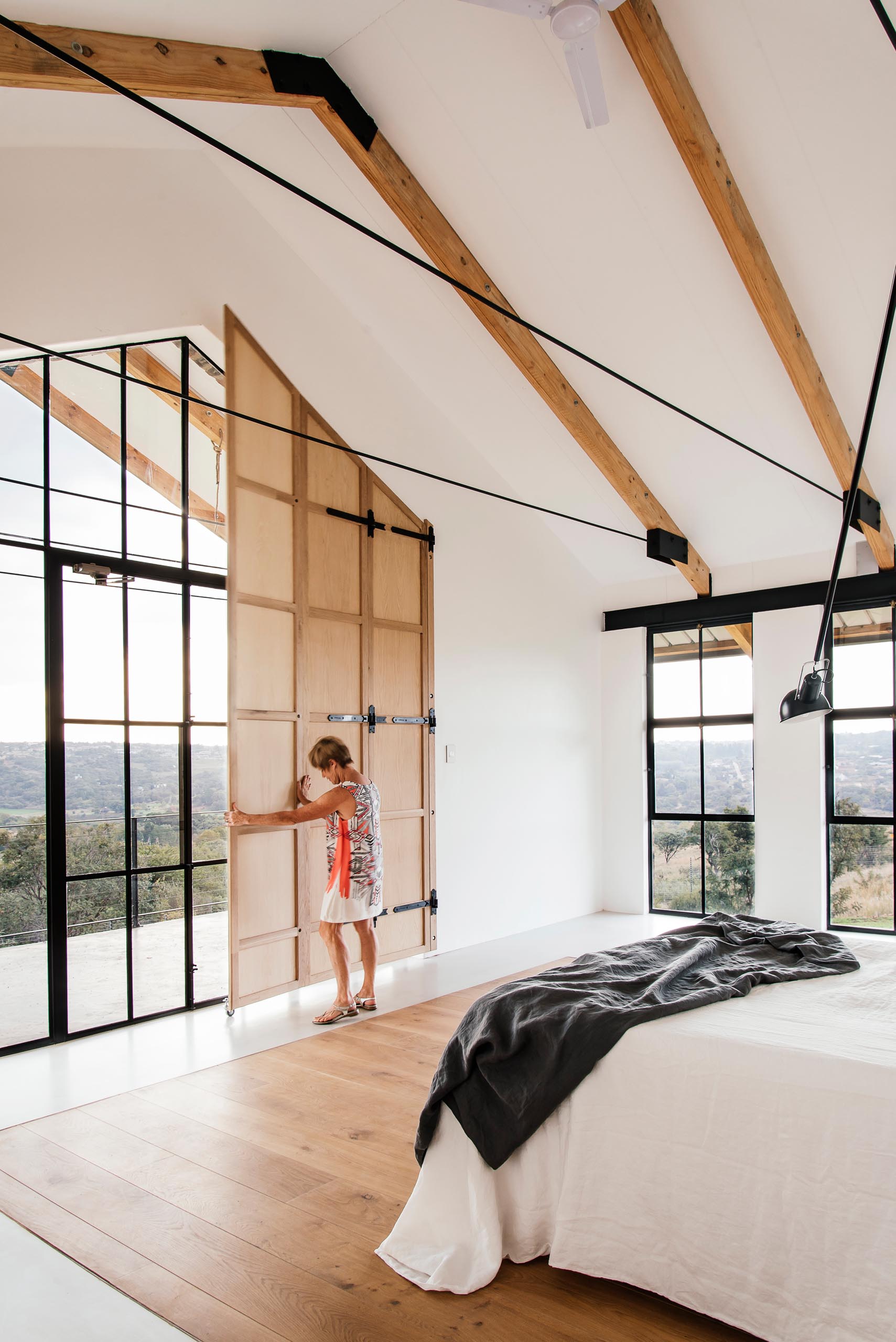 Photographer: Marsel Roothman | Architect: Nadine Engelbrecht