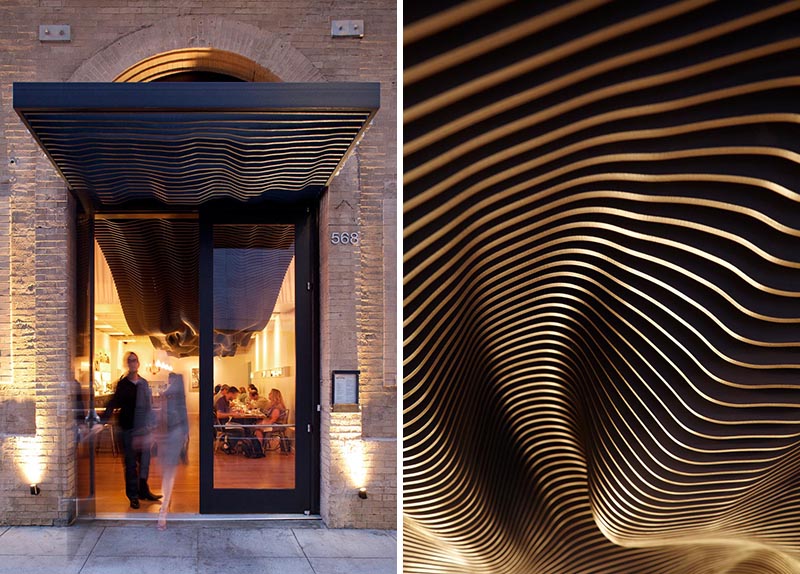 Aidlin Darling Design created a sculptural ceiling accent for Wexler's, a barbeque restaurant located in San Francisco, California.

The striking black sculptural detail travels from the interior of the restaurant out to the facade, where it covers the entryway and adds a contemporary element to the historic building.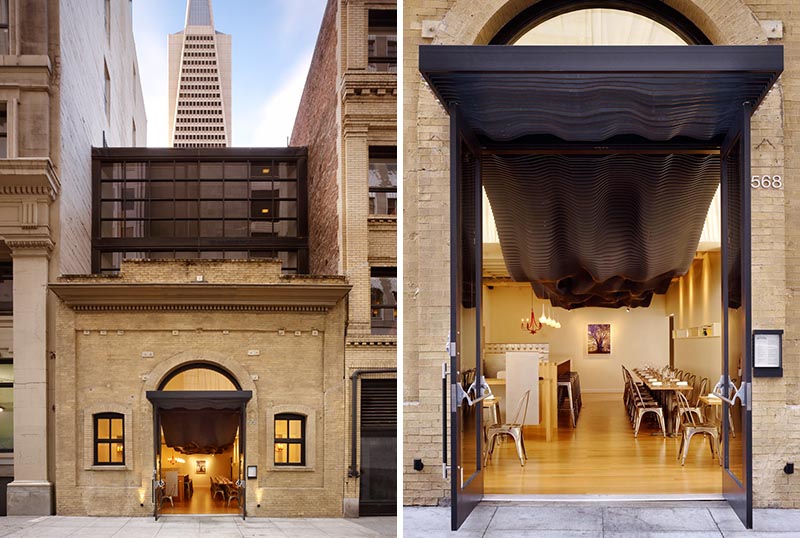 Inside, the ceiling installation is designed to represent smoke and charred wood, which is also found in barbeques.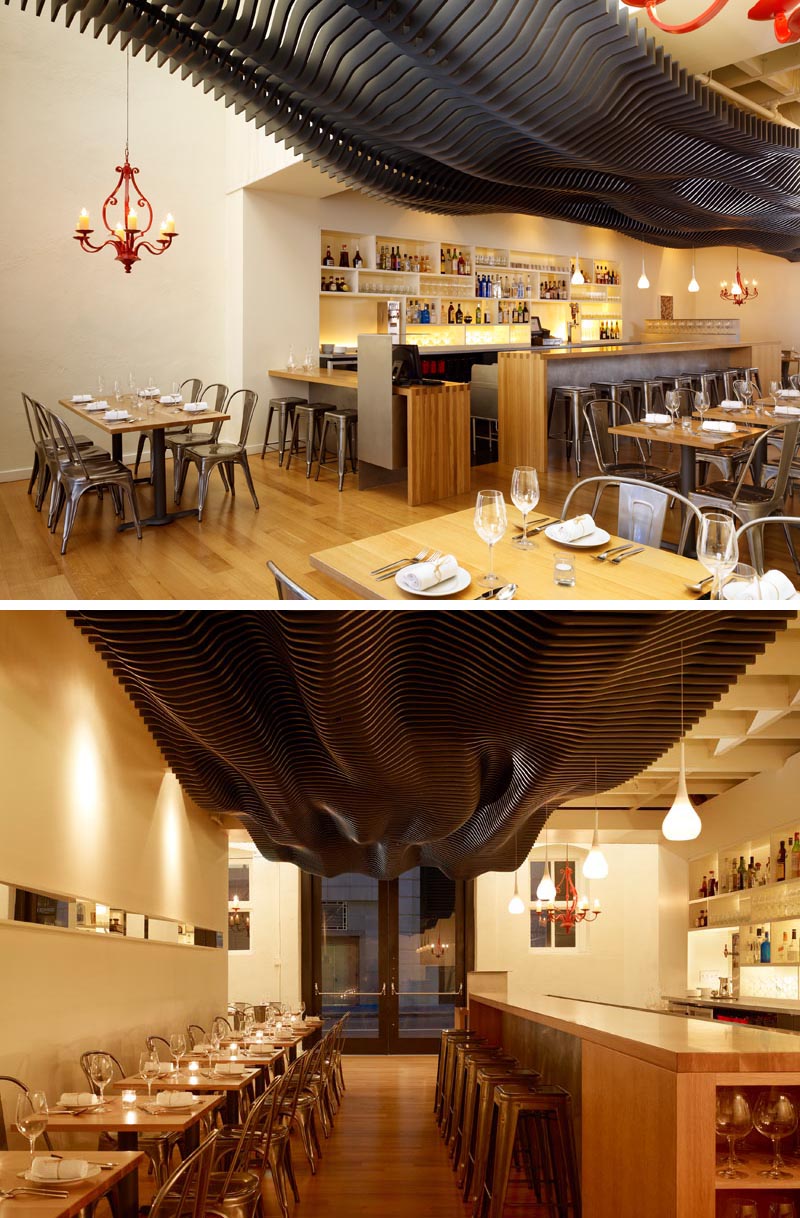 The undulating ceiling installation is composed of laser-cut MDF fins with a black finish, which contrasts the restrained palette of zinc and rift-sawn oak found throughout the rest of the restaurant.