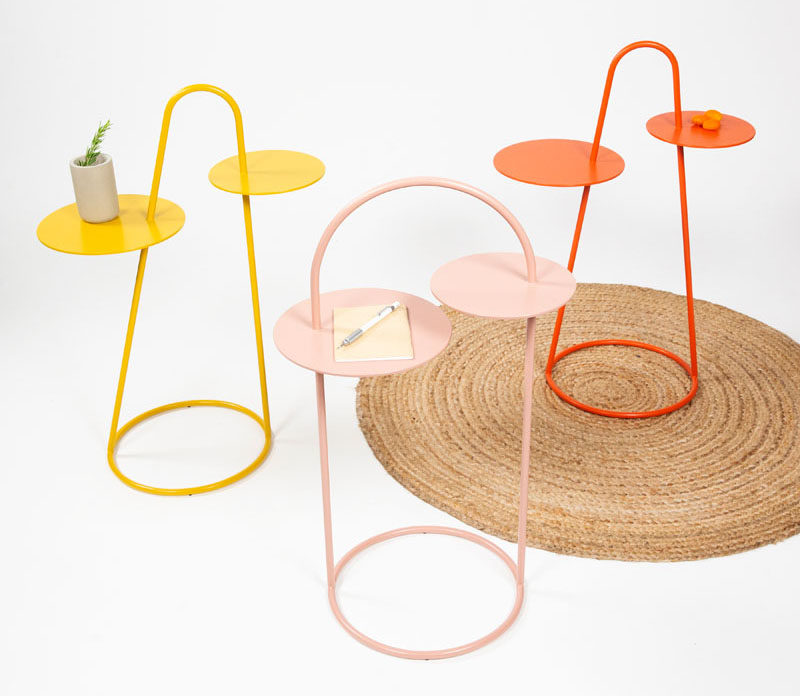 As part of Itercrea's 2019 workshop, designers Cristina Martí, Andrea Pérez, and Sergio Ramón created DUET, a collection of modern side tables.
Designed for a variety of spaces, the side tables have a friendly shape with soft colors and simple geometries.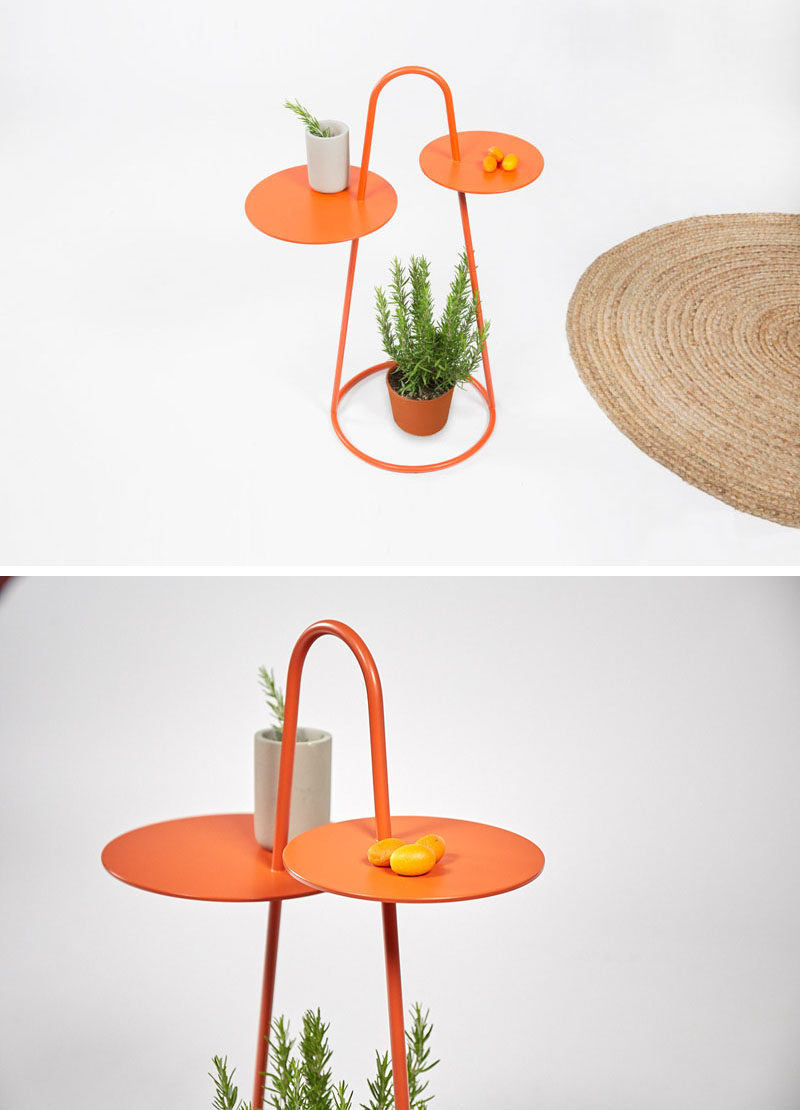 ---
The tables are crafted from two curved metallic tubular structures that connect at the base, which are then combined with either a metal or oak table surface, for a fun and modern appearance.
---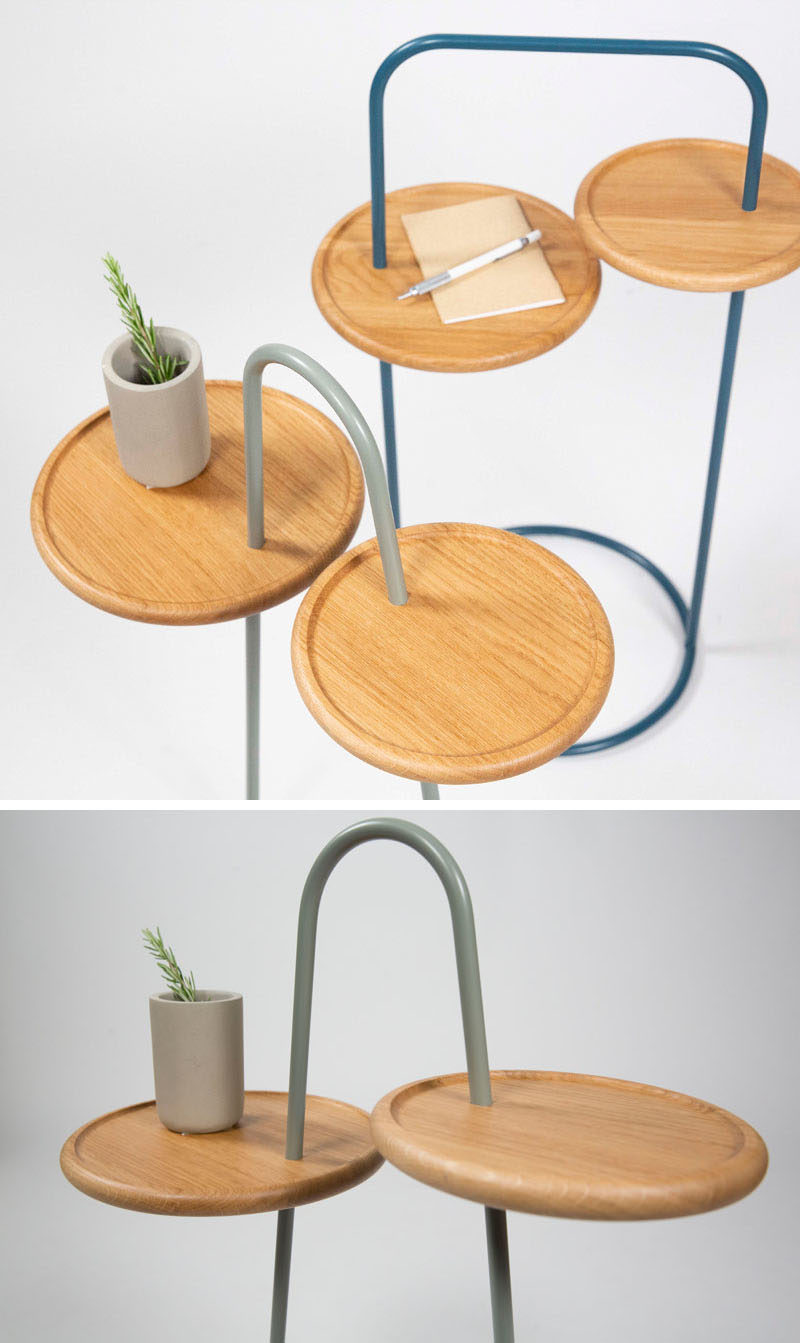 ---
Get the contemporist daily email newsletter – sign up here