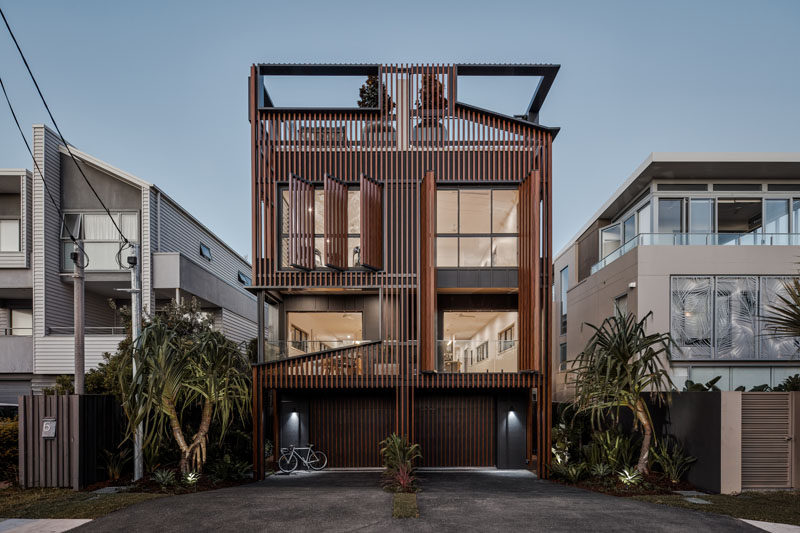 Architecture firm Studio Workshop, has designed a pair of beach residences that are located along a narrow, busy thoroughfare on the Gold Coast in Australia.
An array of vertical fins have been added to serve multiple functions including sun-shading, privacy, curation of views, and to modulate the scale of the overall form.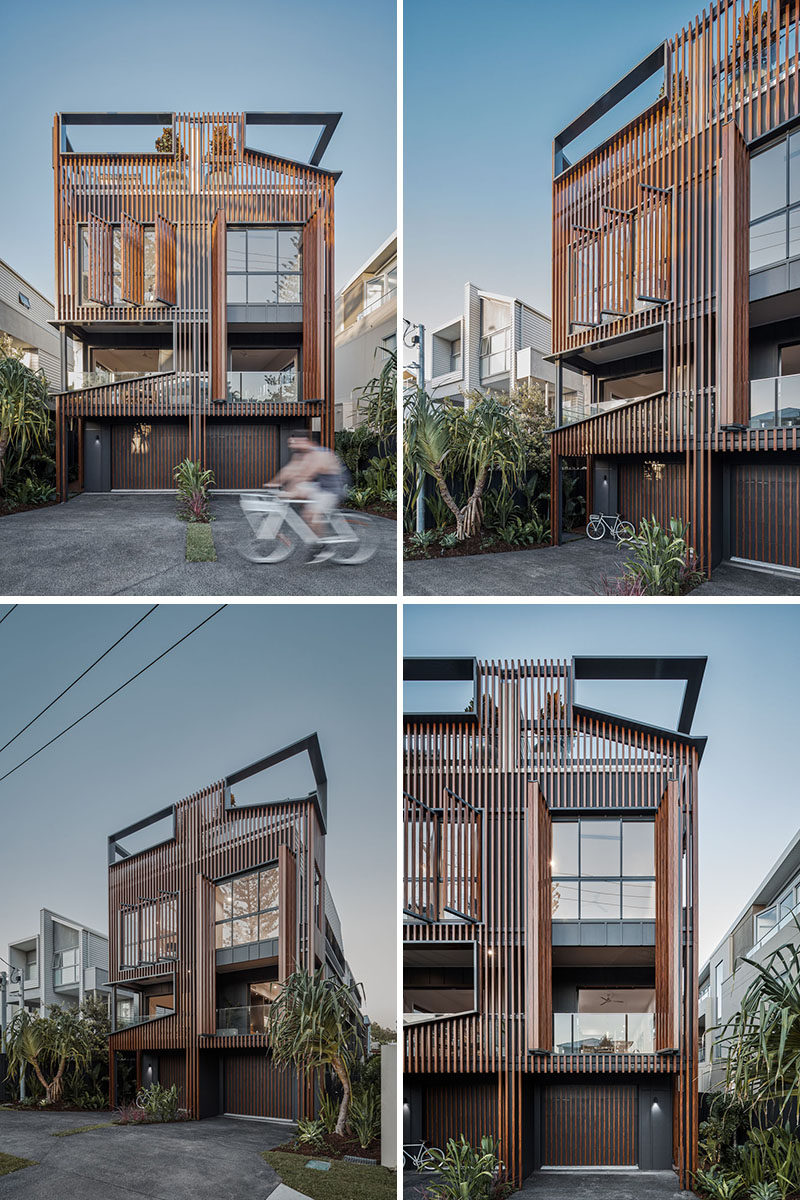 ---
Inside, there's a wood staircase with glass handrails that lead from the garage up to the social areas of the house and bedrooms on the top floor.
---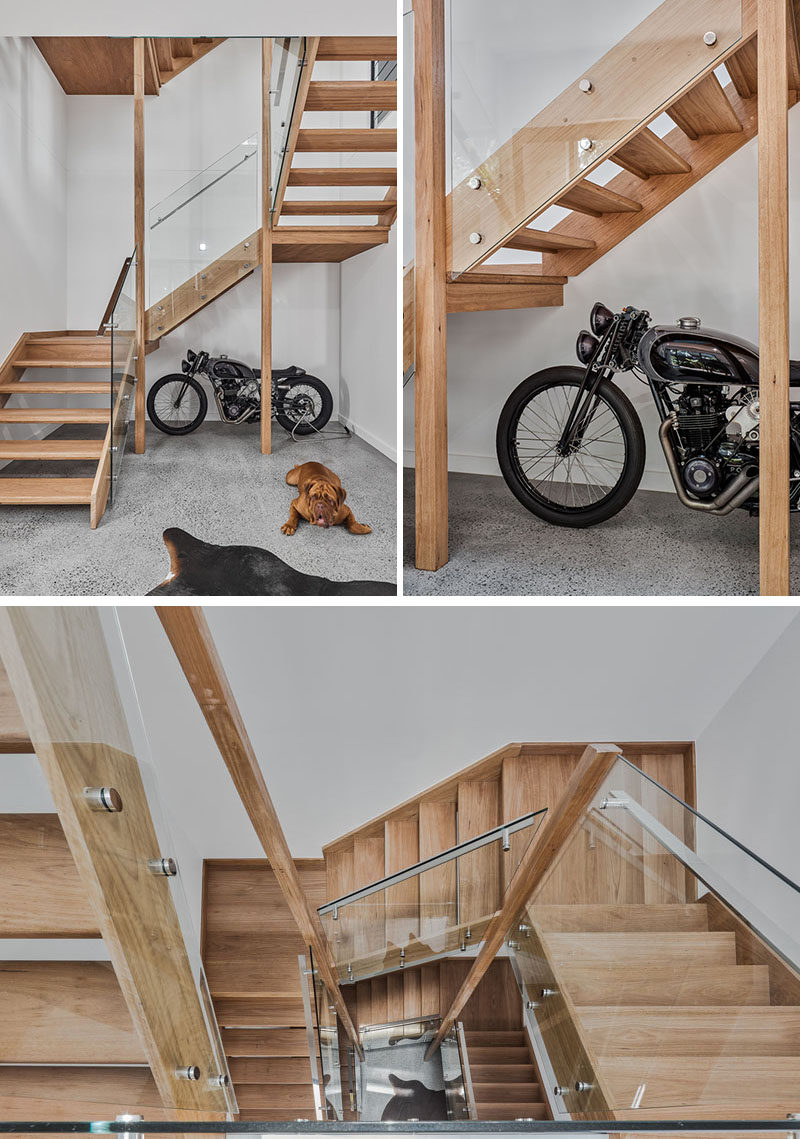 ---
On the main living level of the house, there's a living room at one end. A row of windows provides natural light to the room, while louver windows allow the flow of air through the room.
---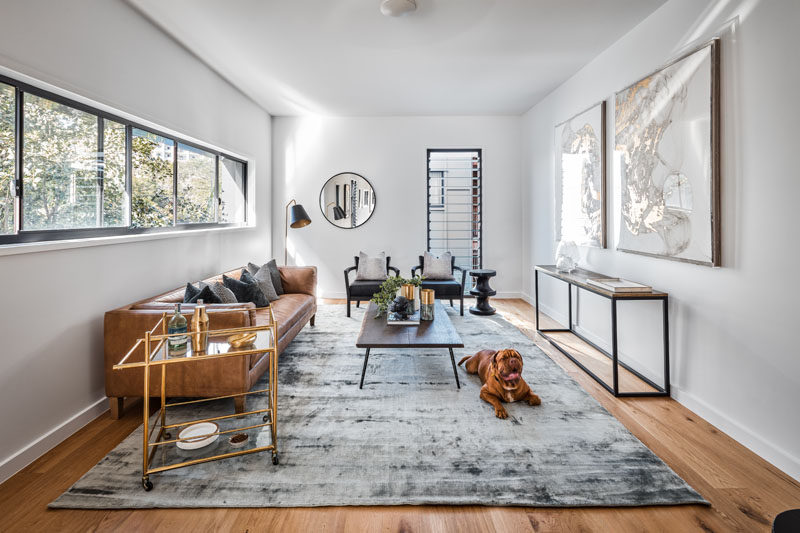 ---
Also on this floor of the house is a kitchen with black cabinetry and an island that features open shelving and seating on one side.
---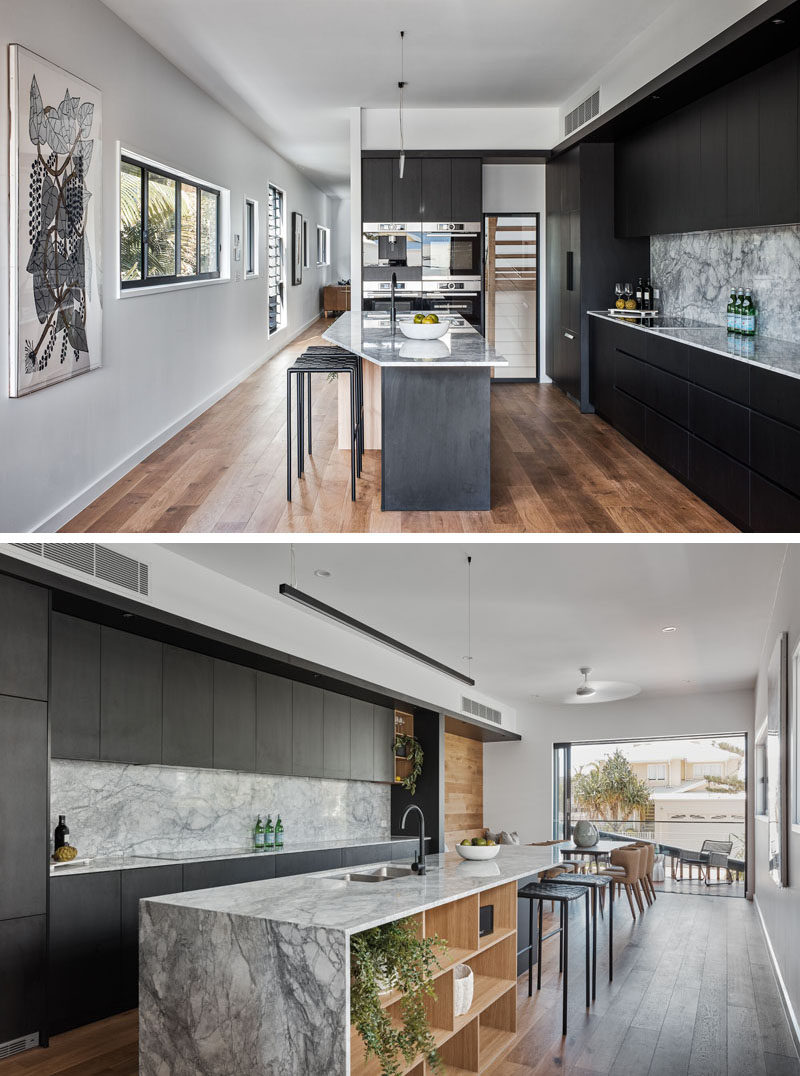 ---
The black cabinetry of the kitchen meets a custom-designed built-in wood bench. The dining area opens up to an alfresco dining space with views of the street.
---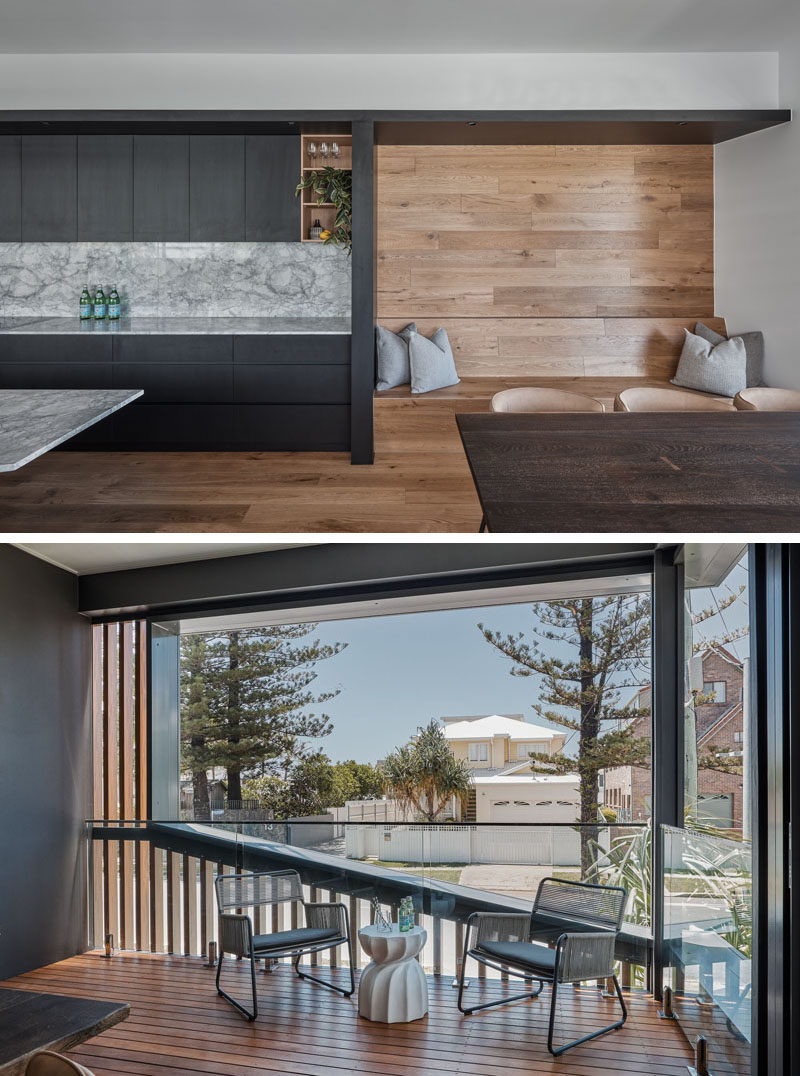 ---
The upper floor of the home is dedicated to bedrooms and bathrooms. Contemporary furnishings create a relaxed environment, while the wood screens add a sense of privacy.
---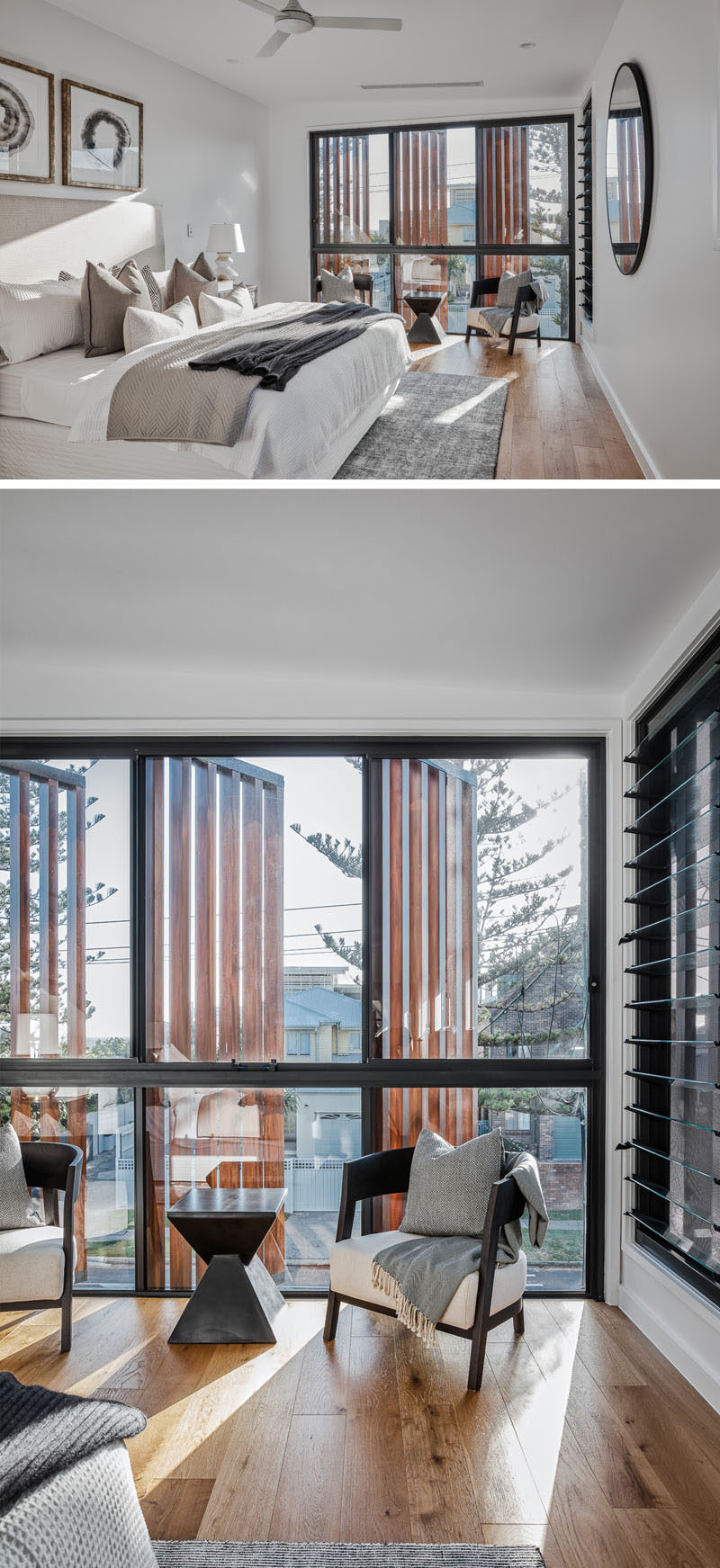 ---
A simple color palette of grey, white, and black has been used in the bathroom, while a large mirror reflects the light from the window.
---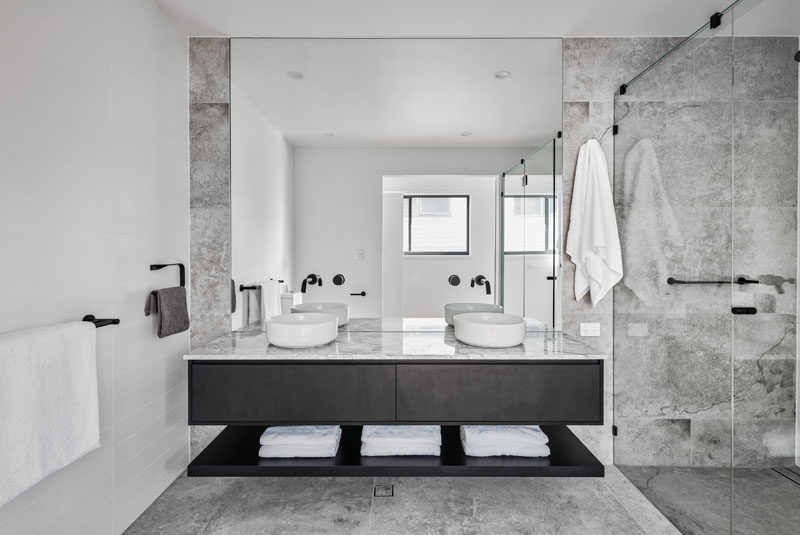 ---
The home also features a rooftop deck that provides water views over the top of other houses in the neighborhood.
---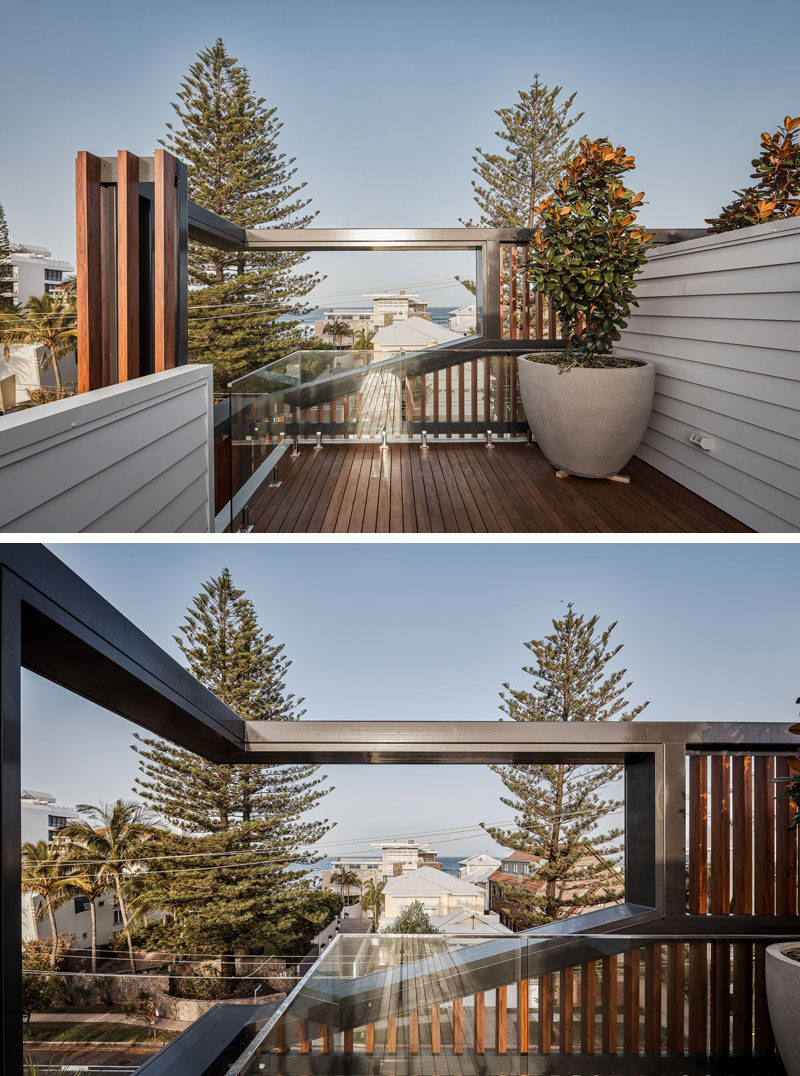 Photography by Andy Macpherson | Architecture Firm: Studio Workshop | Lead Architects: Rory Spence, Jonathan Nelson, Chris Knapp, Joel Hutchines | Builder: Big Projects | Engineer: Michael Bale & Associates | Joiner: Allens Kitchens | Landscaping: Big Q
---