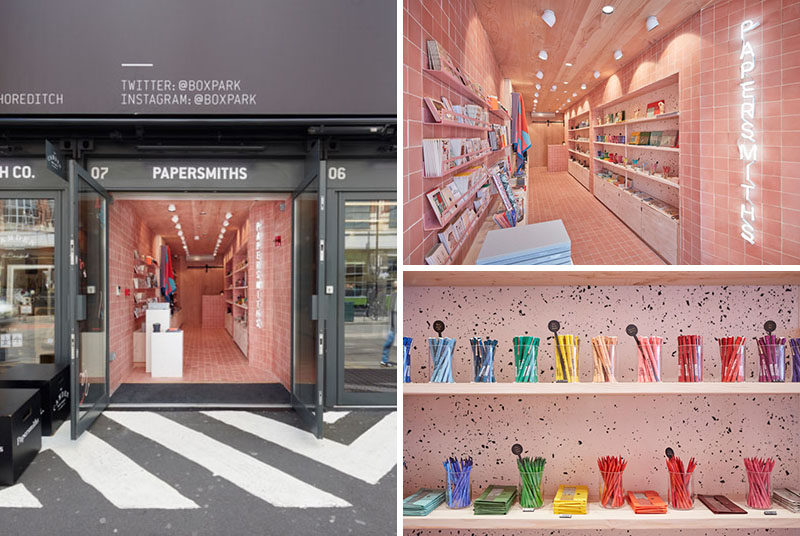 UK based interiors and branding studio, B, have recently completed a new Papersmiths retail store in Boxpark, Shoreditch.
As B and Papersmiths are owned by the same people, Sidonie Warren and Kyle Clarke, it was easy for them to put their minds together to create an out-of-the-box idea for the new Papersmiths location.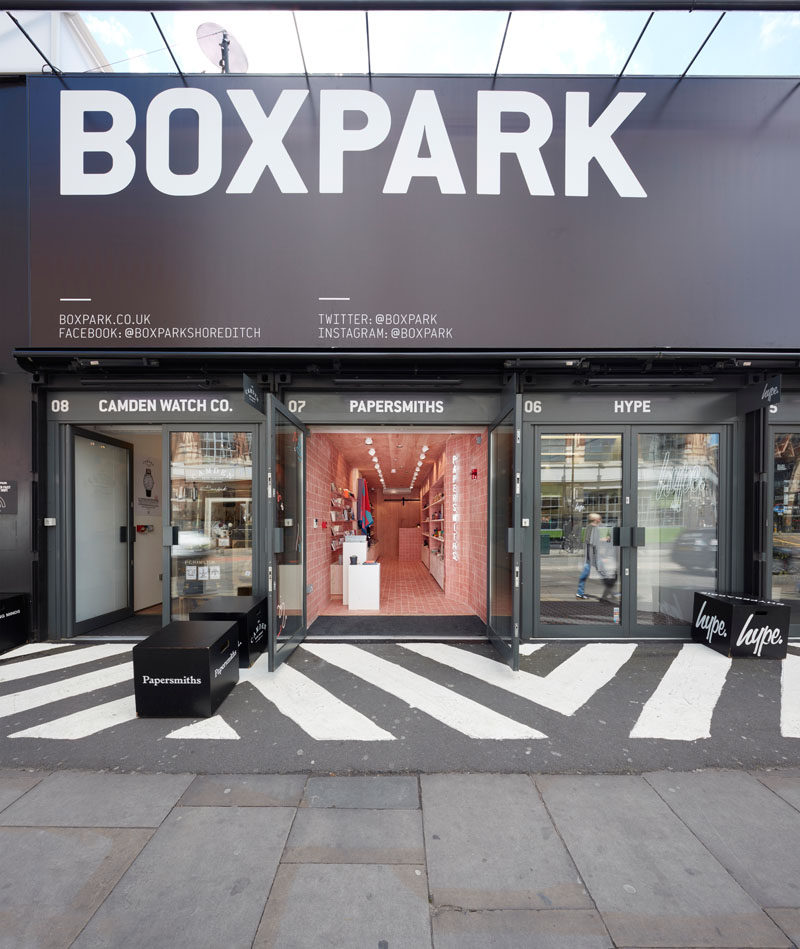 ---
Along a row of similar sized stores, Papersmiths stands out as they created a colorful interior that features European solid Douglas timber, speckled jesmonite and dusky pink encaustic tiles.
---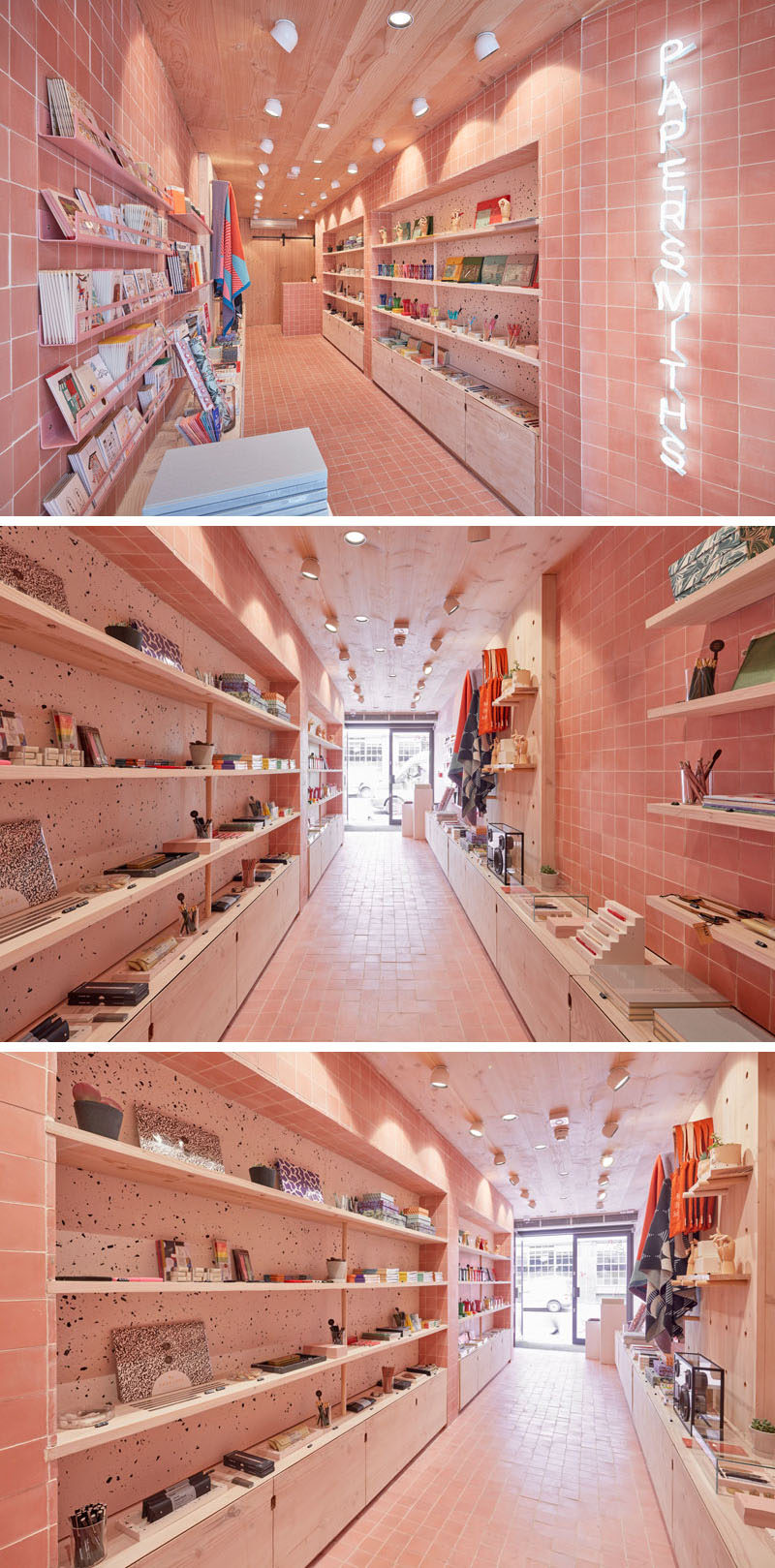 ---
As the retail space is quite narrow, they have used the walls to display the many stationery items. Collaborating with Nottingham based surface designer Katie Gilles, B were able to create bespoke jesmonite surfaces and display plinths.
---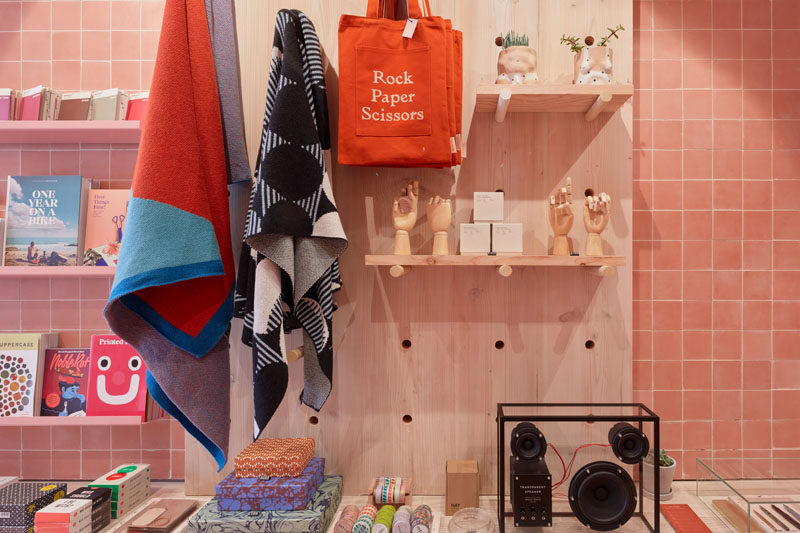 ---
Some of the shelving, like this greeting card display is colored the same as the tiles, almost blending into the walls.
---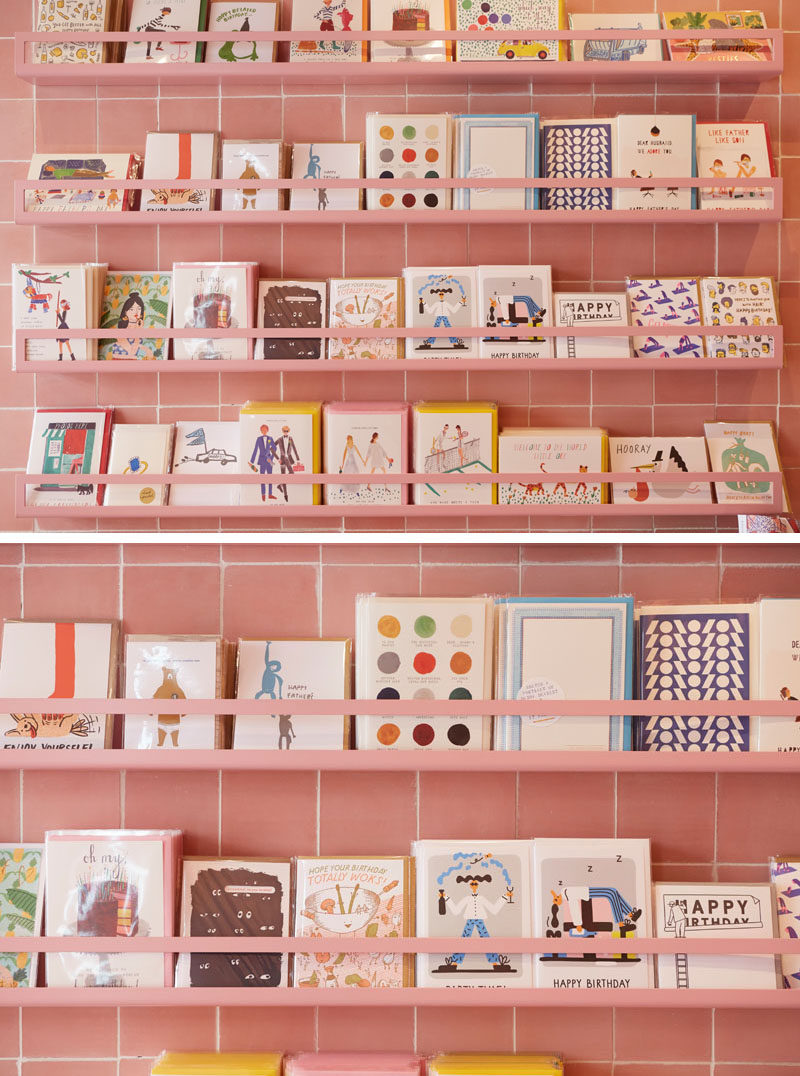 ---
Other shelves are simple floating shelves that allow the product to the the main focal point.
---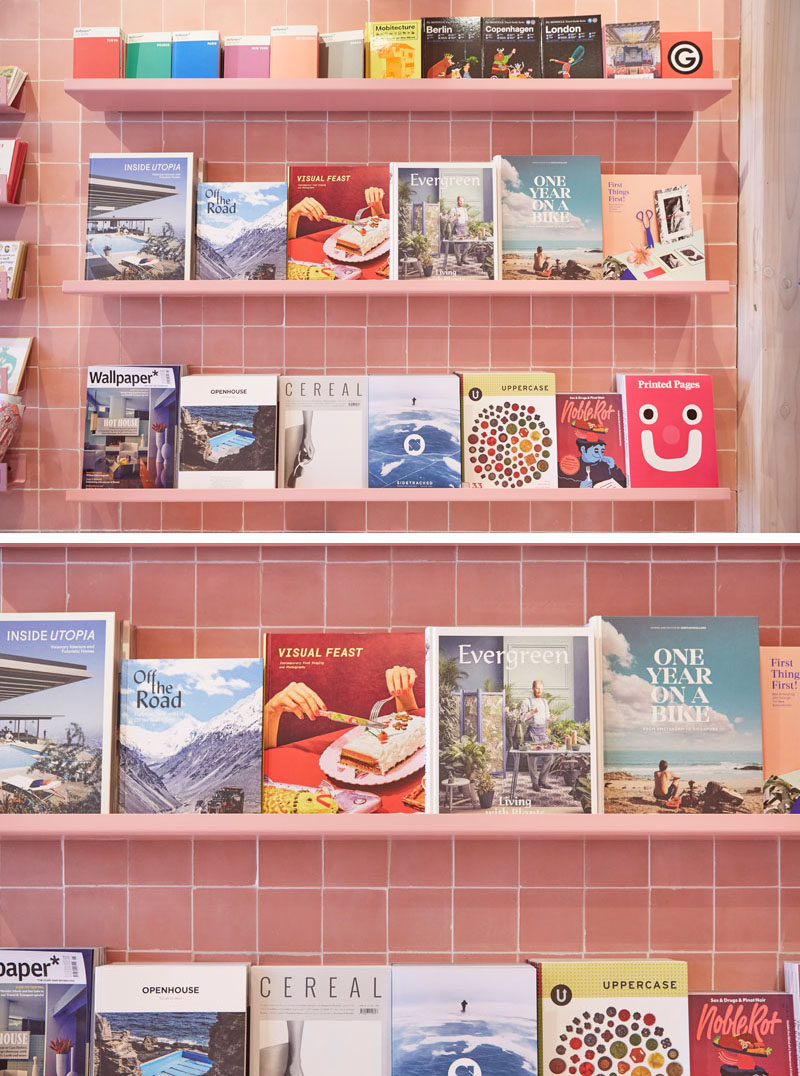 ---
With these shelves, wood has been used and embedded slightly into the tiled wall, while dowels support the shelves, and on the wall, the jesmonite, with its freckled black and pink pigment, creates a unique backdrop for the colorful pens.
---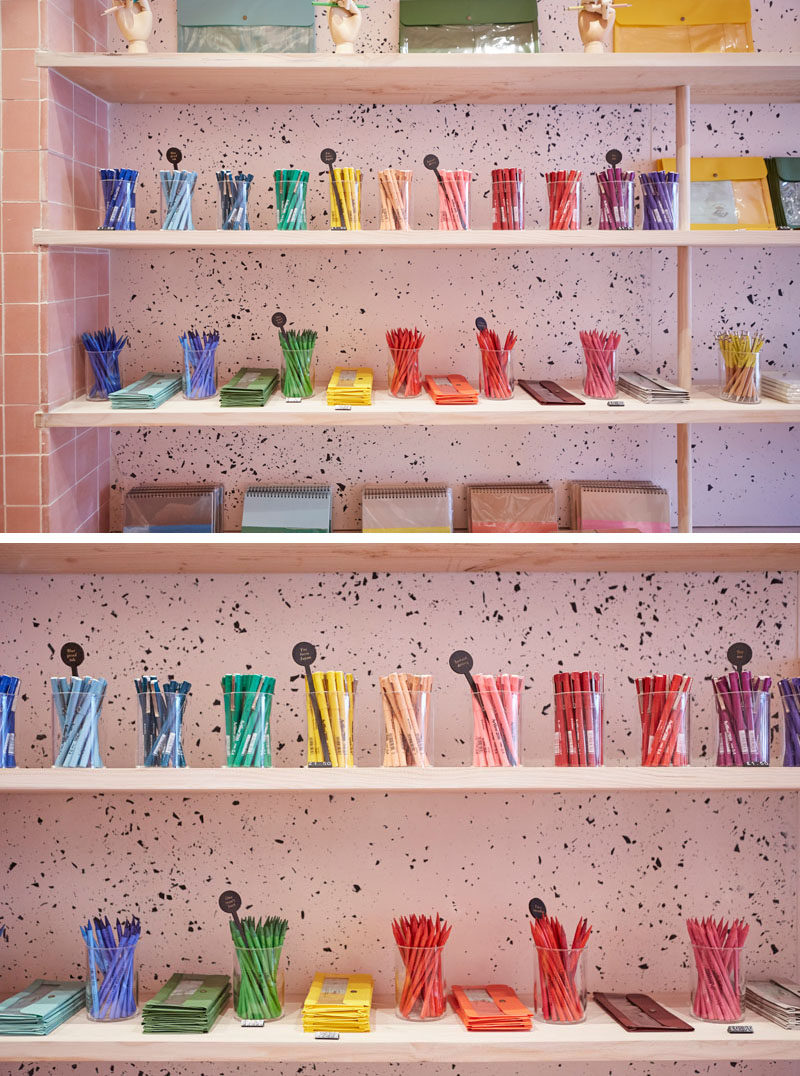 ---
In other areas of the store, simple wood shelves add a natural touch, and allow for a variety of color-organized products to be displayed.
---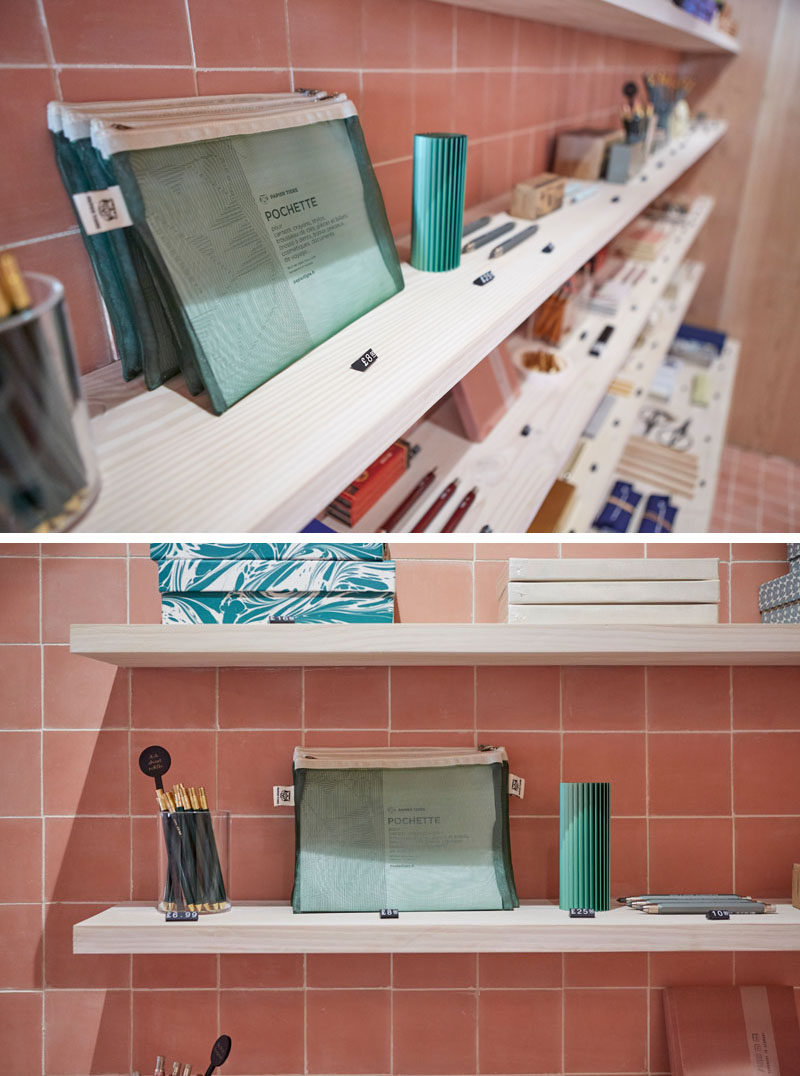 ---