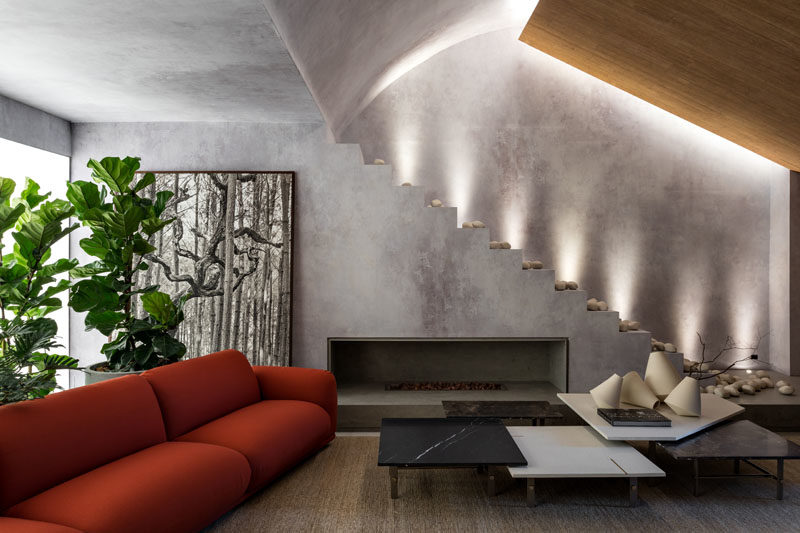 Architect Consuelo Jorge has designed a concept apartment interior for CASACOR São Paulo 2019.
Throughout the apartment, the choice of materials was guided by warm, earthy tones, in contrast to light gray as a neutral backdrop.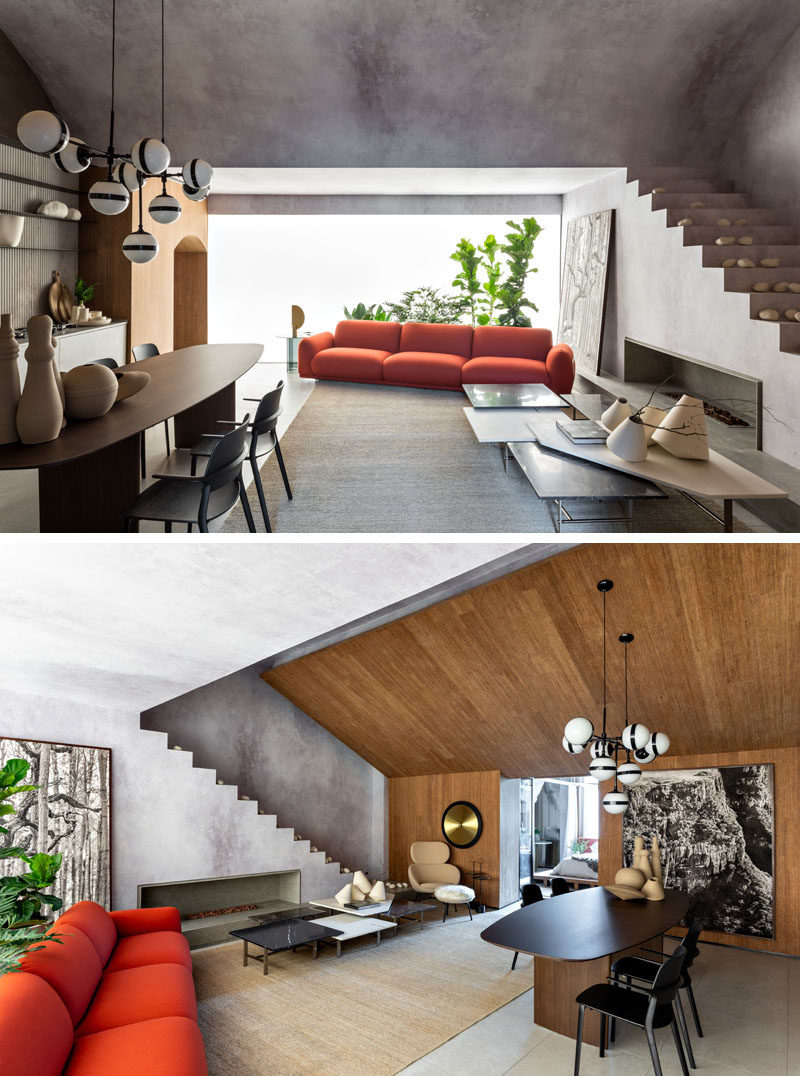 ---
The open plan interior has the dining area and kitchen adjacent to the living room. A large wood dining table from MisuraEmme is positioned below a large chandelier by the Italian Hangar Design Group.
---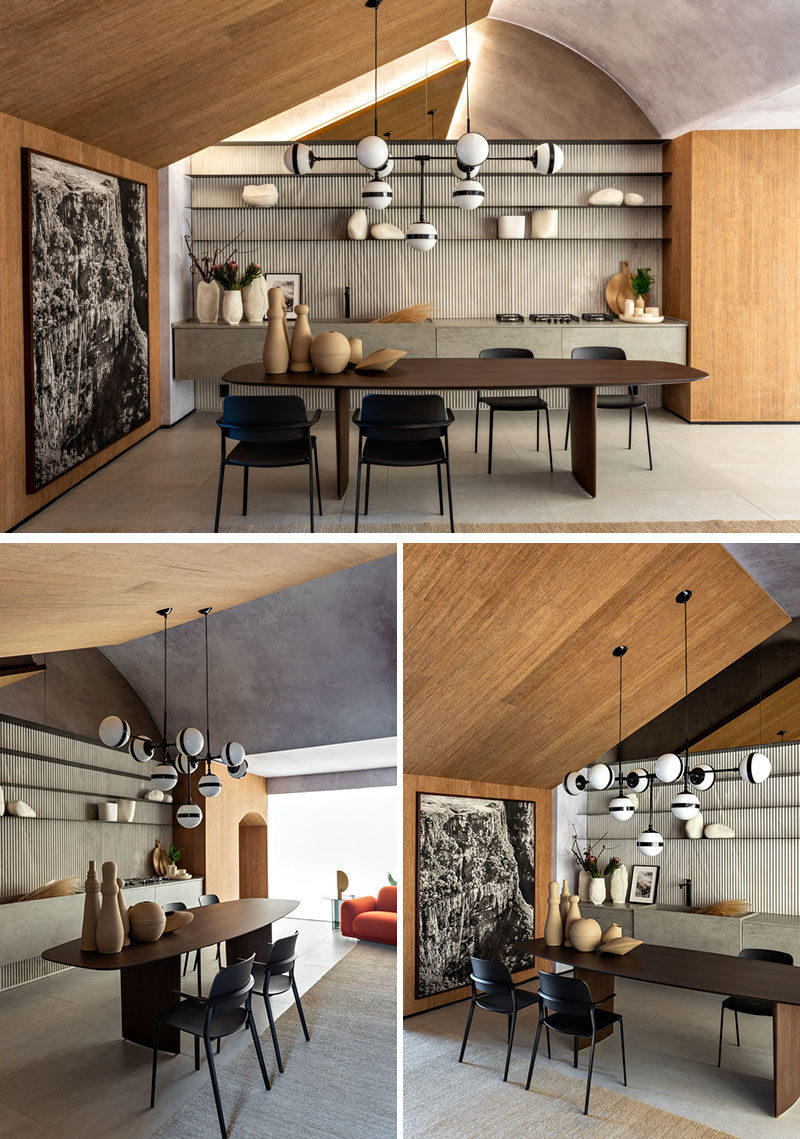 ---
In the kitchen, a textured backsplash has been made from the same stone material as the countertops and cabinets. Thin minimalist black shelves provide a contrasting element, and complement the integrated burners.
---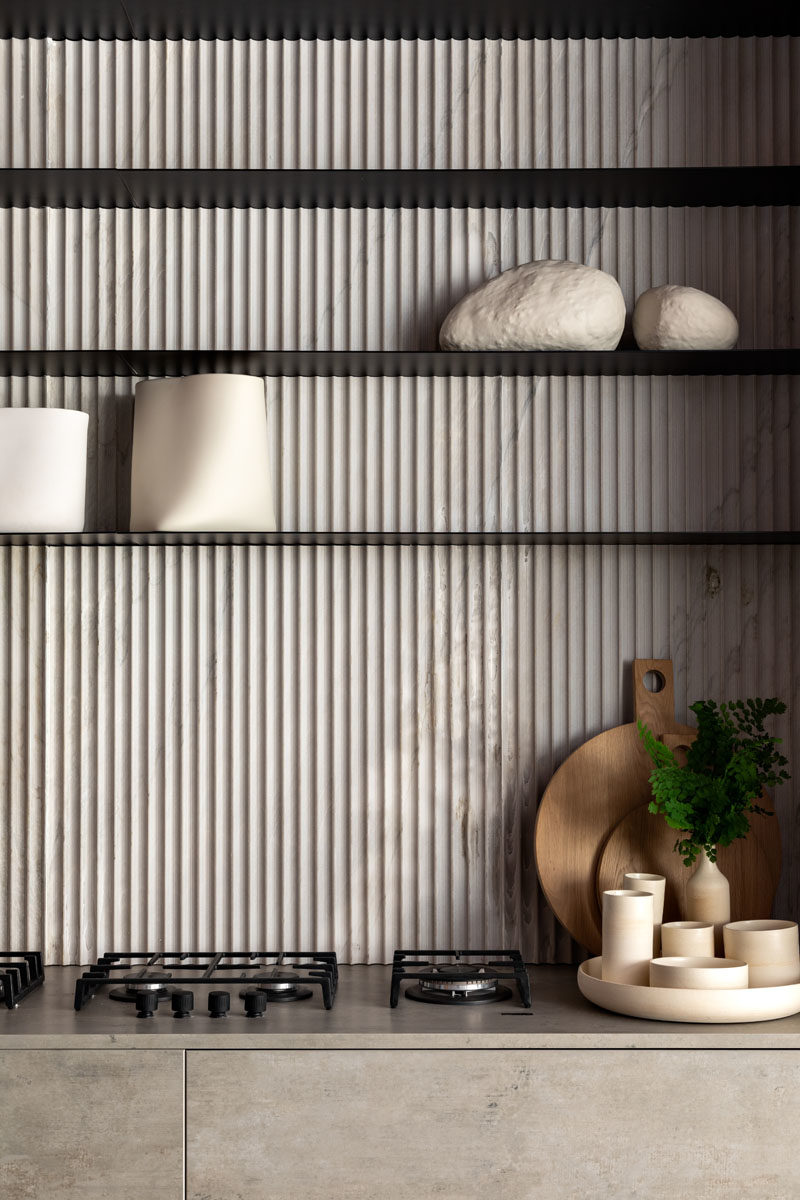 ---
Through a doorway in the living room is the bedroom, where a minimalist four-poster bed frame raises up the bed on a platform.
---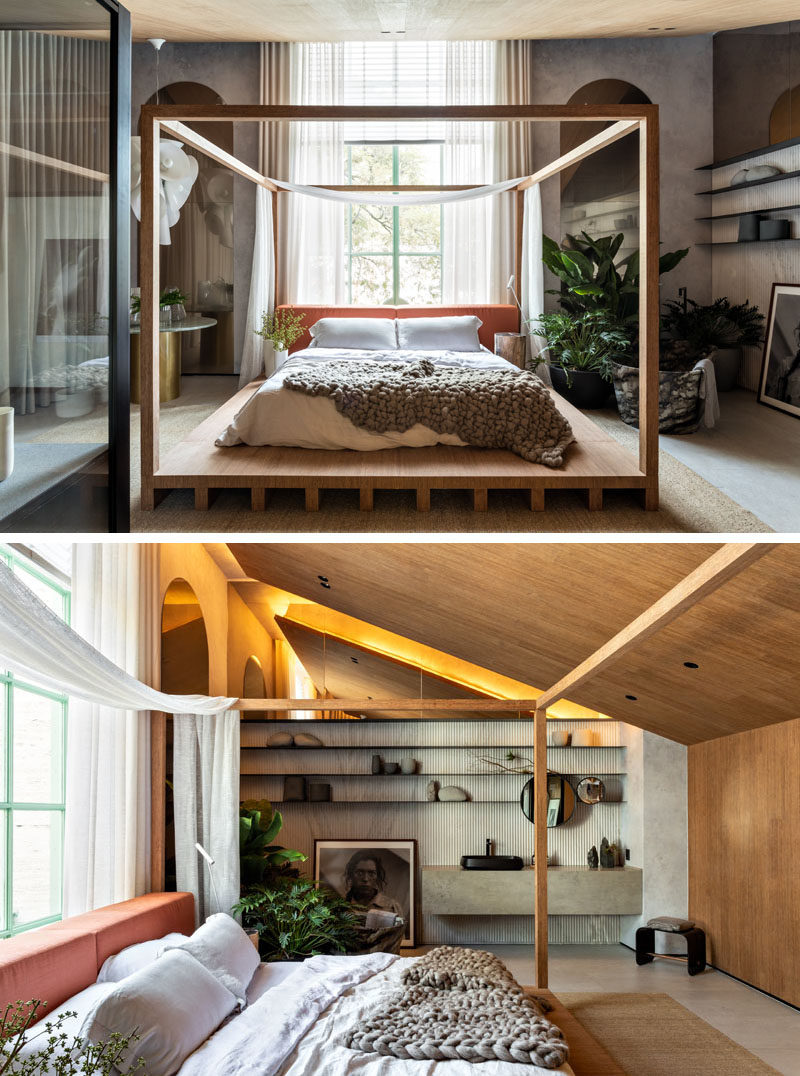 ---
Also sharing the bedroom is the bathroom, where the same stone material and black shelving in the kitchen has been used for the vanity. A marble bathtub is positioned by the bed with plants providing some privacy.
---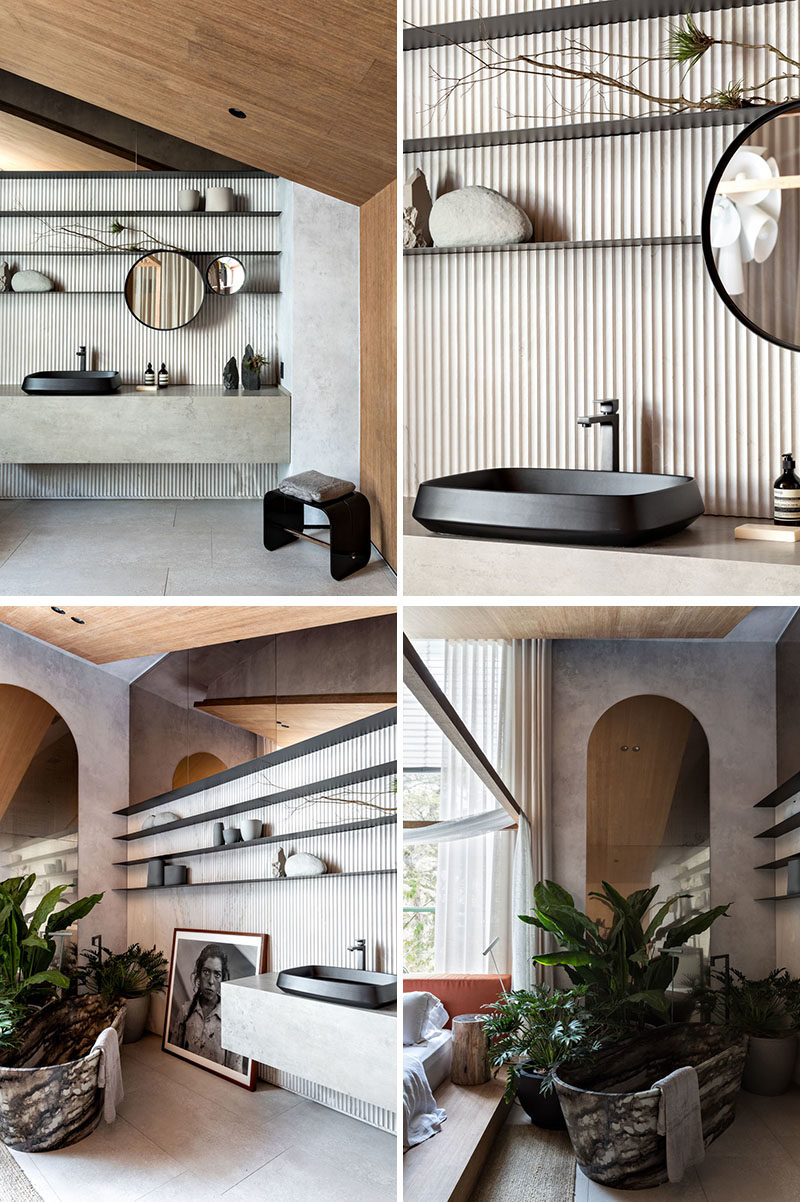 ---
Also in the bedroom is a black-framed glass wardrobe that allows the clothes stored inside to be put on display.
---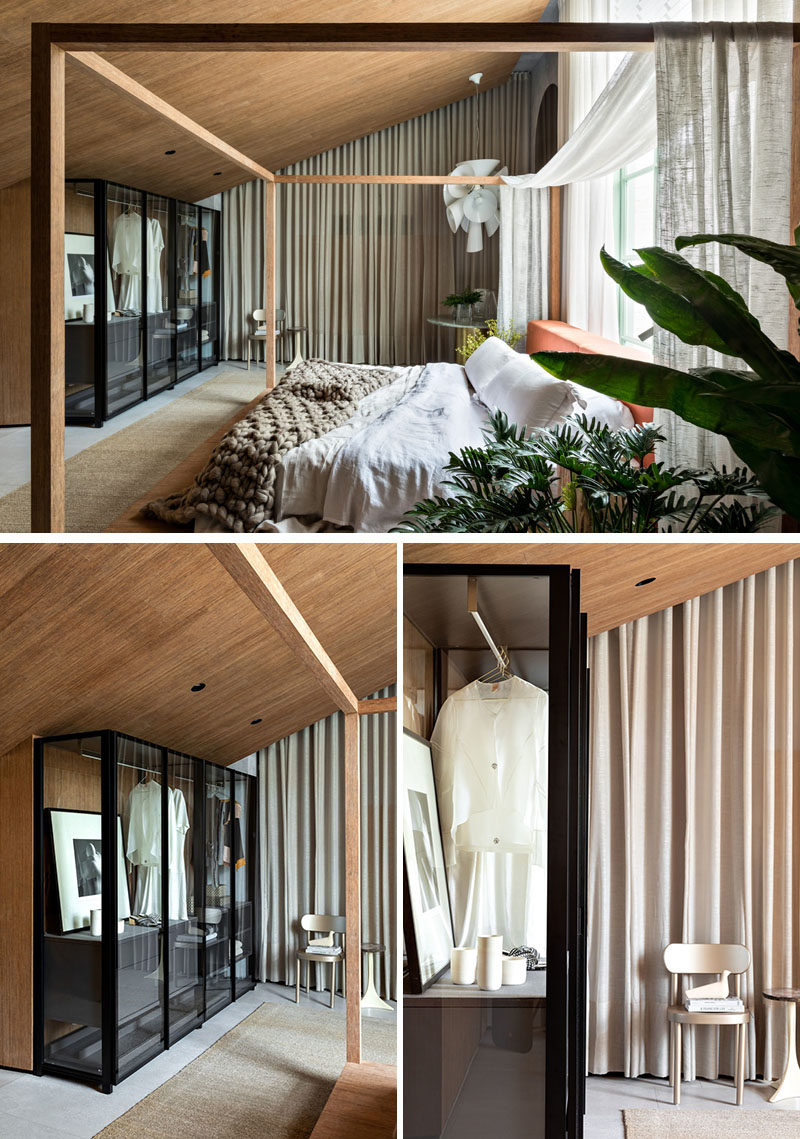 ---
Get the contemporist daily email newsletter – sign up here