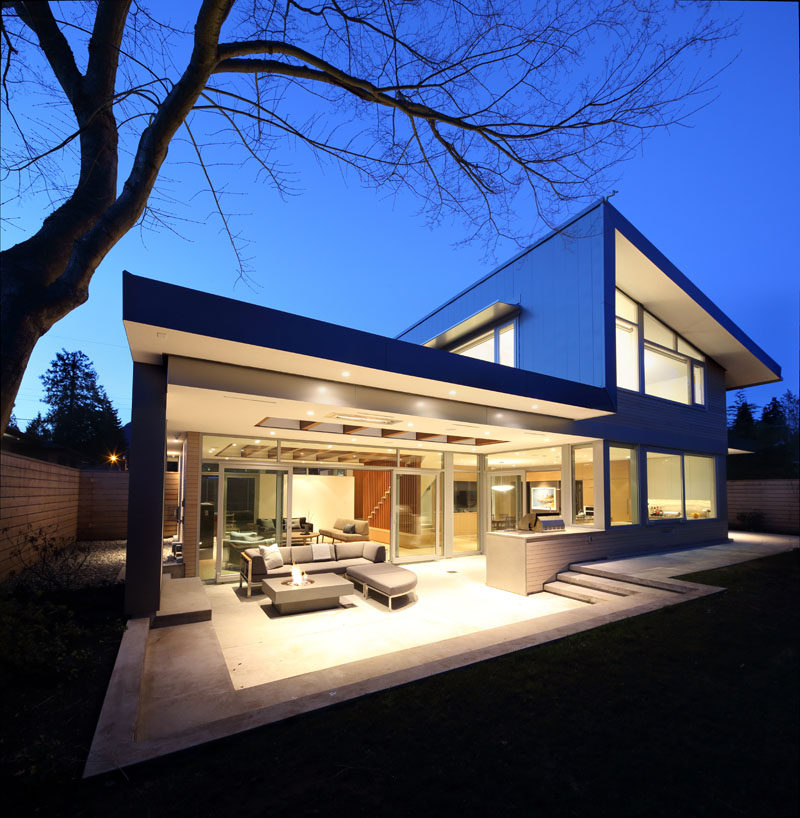 Kevin Vallely of Vallely Architecture, together with interior design firm Livingstone Fraser Design, and Meister Construction, have completed the Edge House, a modern home that's located on the south facing slopes of Vancouver's North Shore mountains.
The design of the house pays tribute to modern architecture while incorporating distinctly regional elements of exposed wood and timber to create a clean, contemporary, West Coast aesthetic.
---
The two level home has multiple outdoor areas, like this one that's off to the side of the front door.
---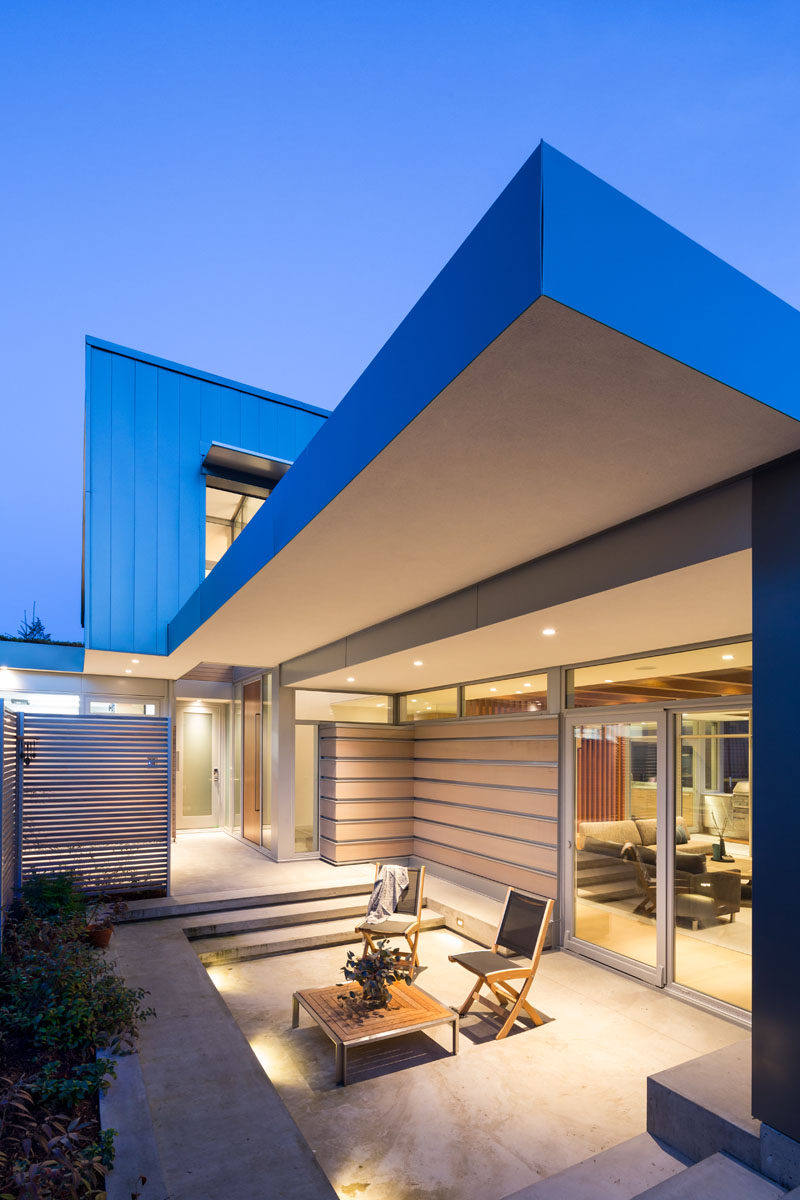 ---
The ceiling of the main floor living room is composed of exposed 5″x12″ stained Douglas Fir glulam beams that extend outward to create a covered patio deck.
---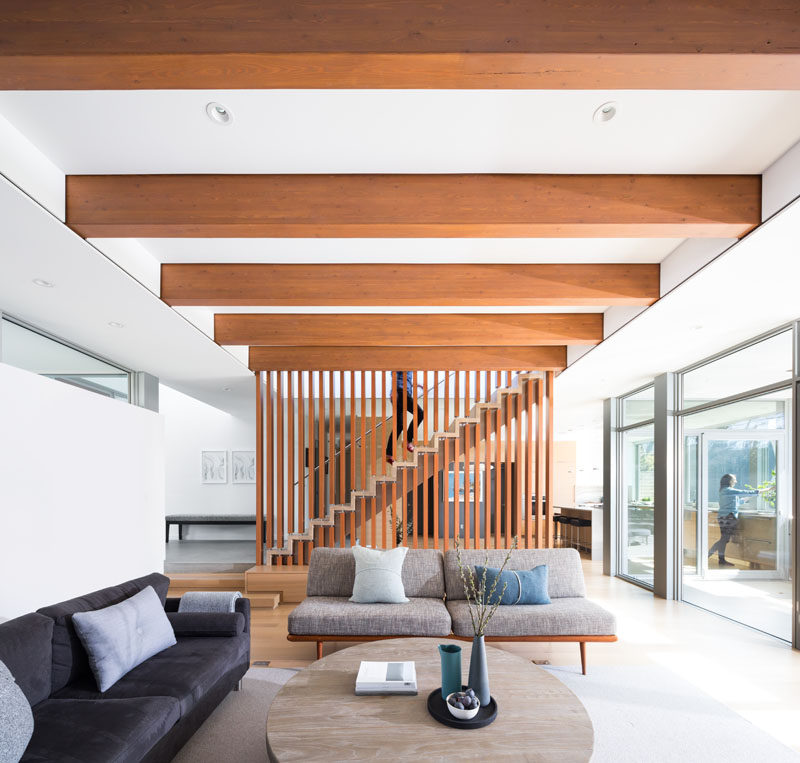 ---
Large panes of floor-to-ceiling glass allow for a seamless integration between the interior and exterior space. The covered outdoor space makes use of a skylight that shows off the beams that continue through to the patio.
---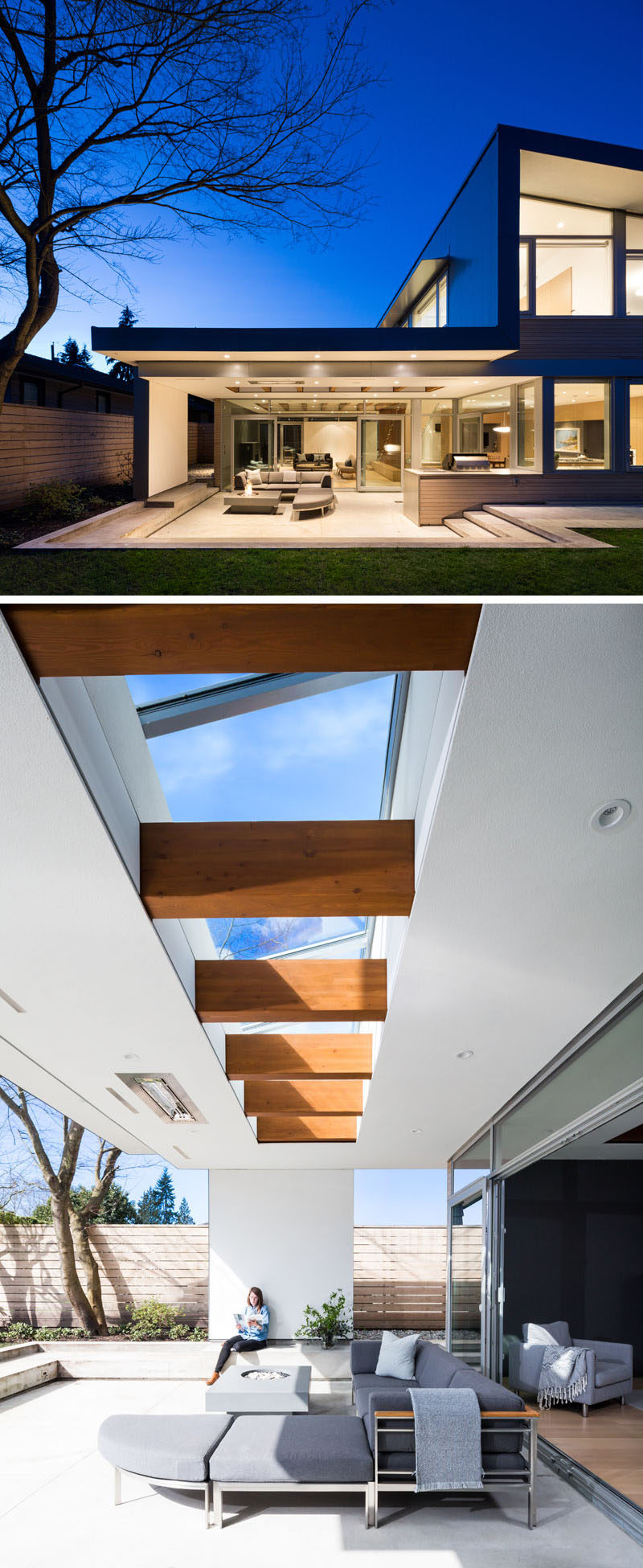 ---
Back inside, and an open staircase uses wood verticals to carry the eye upwards to the second floor, while large window runs the full width of the stair on the second level and allows light to enter deep into the center of the home.
---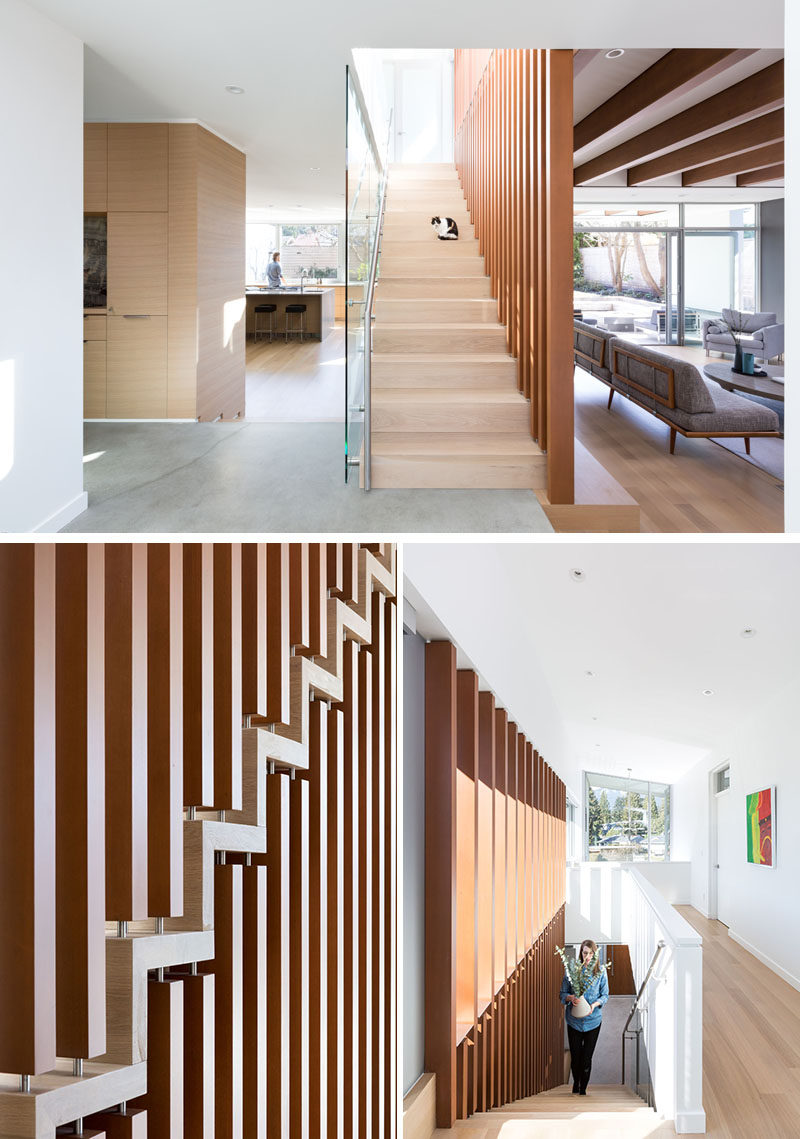 ---