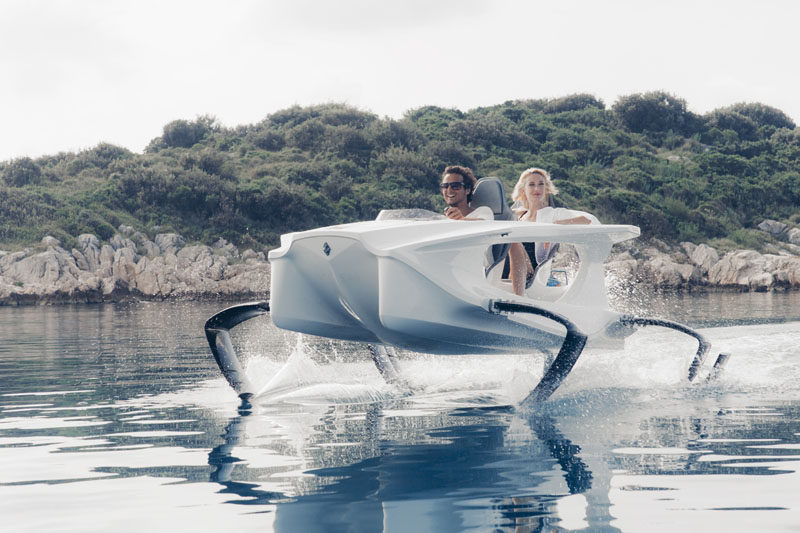 Inspired by super fast speedboats, agile fighter jets, and intuitive race cars, the Q2S electric watercraft by Quadrofoil is changing the name of the game when it comes to water travel.
A smooth, quiet, entirely electric motor, powered by 2 Lithium-ion battery packs, gives the Quadrofoil life and prevents them from creating waves, producing emissions, or being loud. These qualities, along with its easy to transport design allows the Quadrofoils to be used in any aquatic environment, including oceans, lakes, and even rivers.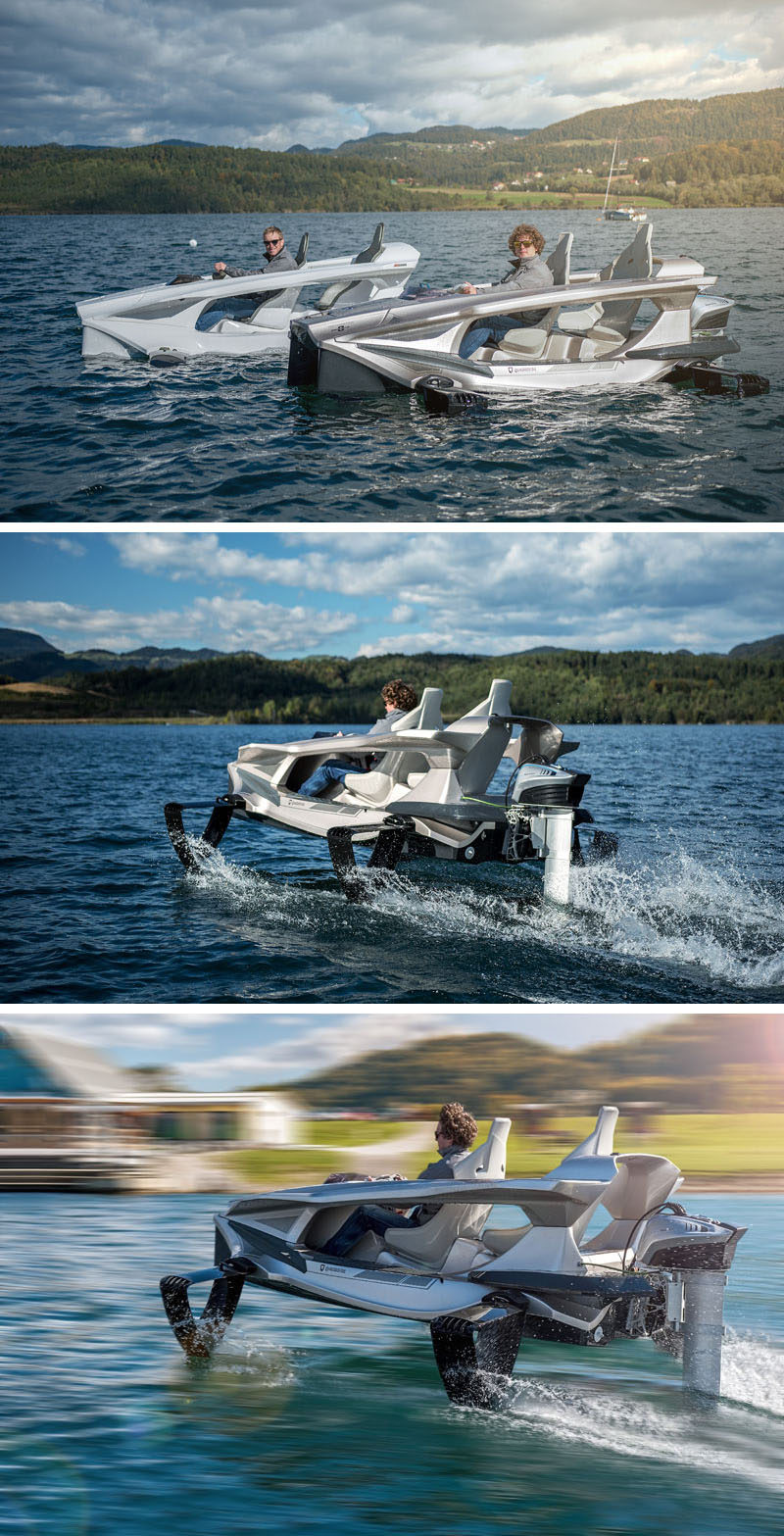 ---
Designed to be unlike any other watercraft out there, the Quadrofoil has a sleek design that gives it the ability to cut through waves, make sharp turns, and cruise smoothly on the surface of the water.
---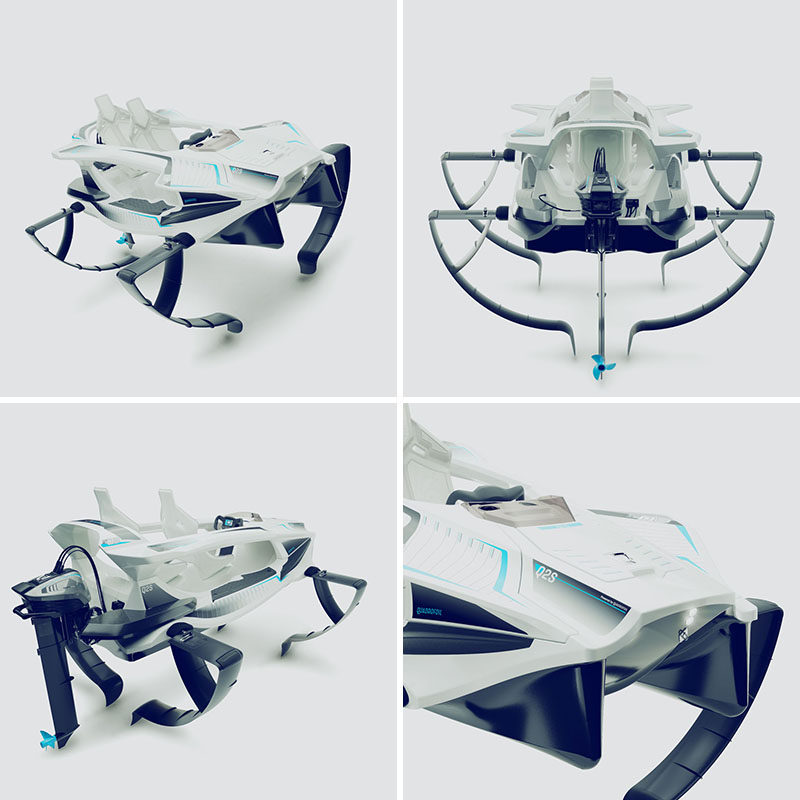 ---
C-shaped aluminum alloy hydrofoils unique to the Quadrofoils allow the watercraft to lift out of the water and simulate the feeling of flying just over the surface of the water.
---

---
Drawing inspiration from Go Karts and racecars, the Quadrofoils have detachable steering wheels that not only enable precision steering, but also double as a unique keys that unlock, start, and control the watercraft using the colored touchscreen.
With a top speed of about 40km/h (25mph), an electric motor, and unique design features, the Quadrofoils offer an unparalleled water travel experience that will have you feeling like a character in a James Bond movie.
---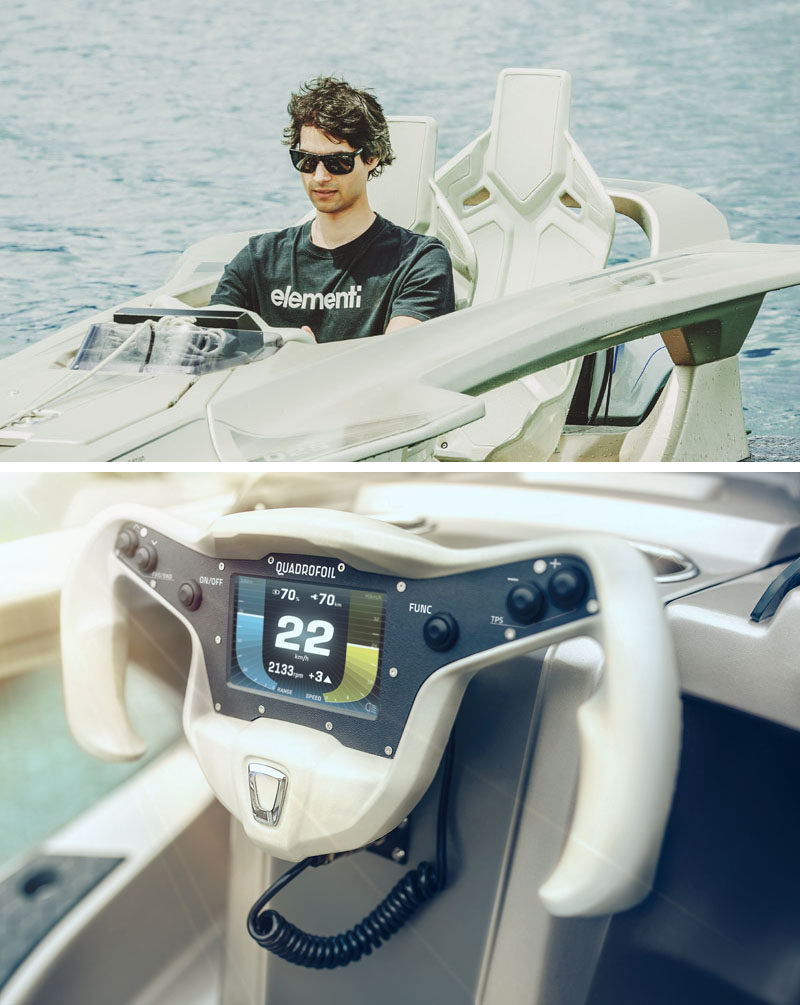 ---
Watch the video below to see it in action.