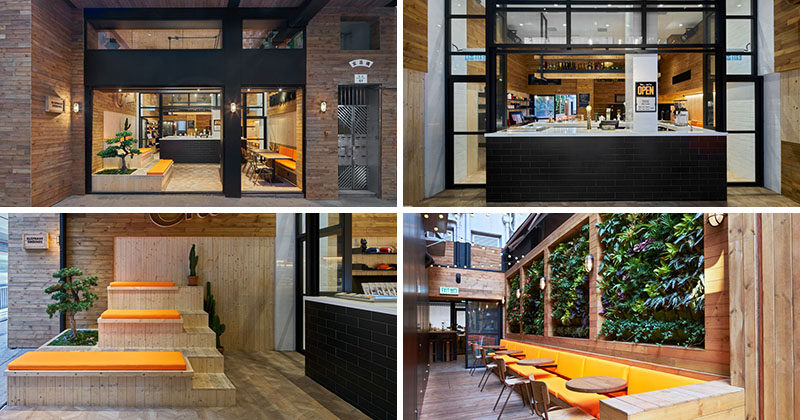 James JJ Acuna of JJA / Bespoke Architecture, worked together with Kevin Poon to create the latest location of Elephant Grounds, a coffee shop in Hong Kong.
Dual-toned pine timber, plants, antique industrial factory lights, and modern decoration throughout, make this space a unique place to have a cup of coffee.
The front of the coffee shop is open to the street and defined by a dual black door frame surrounded by wood.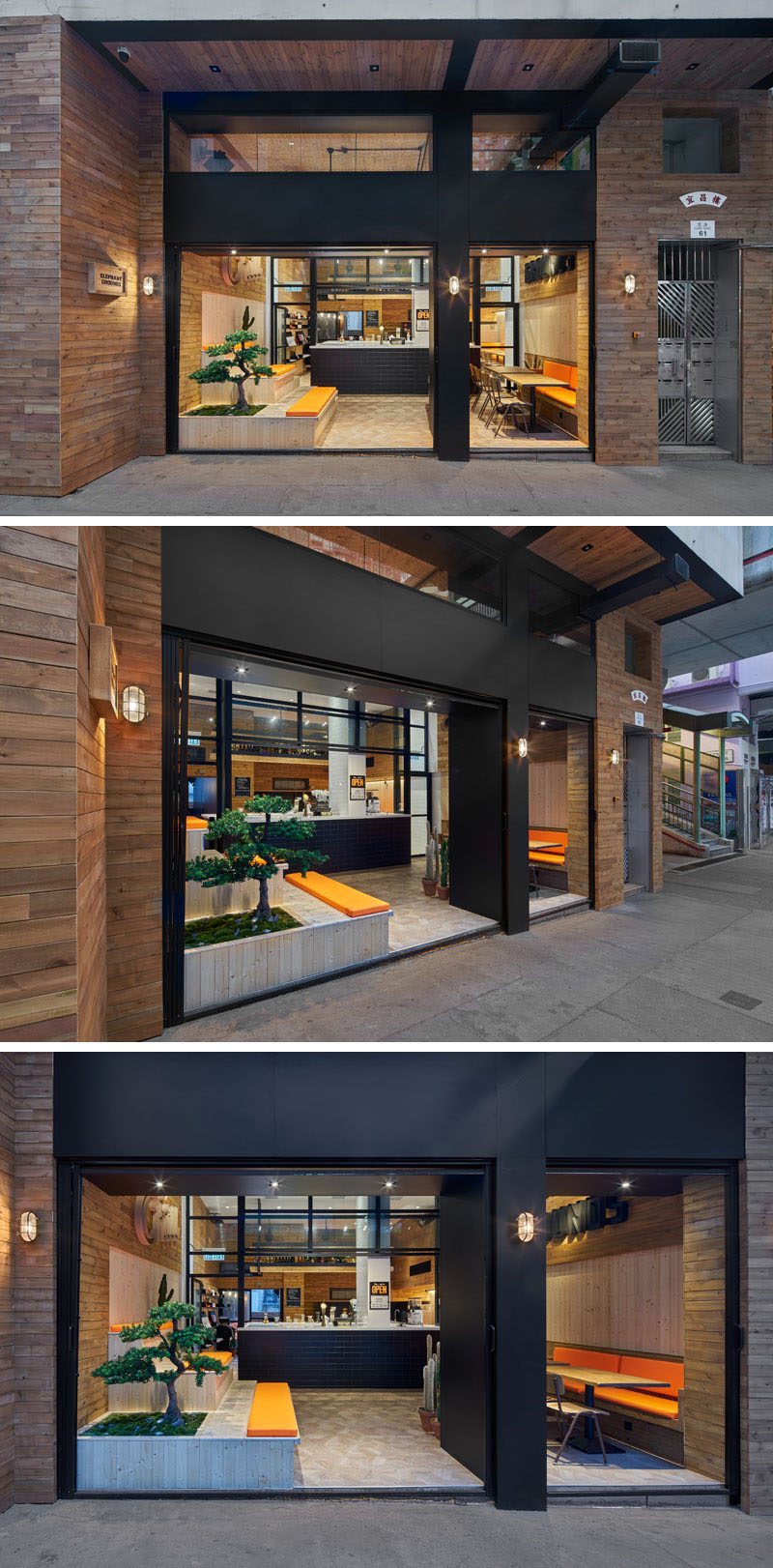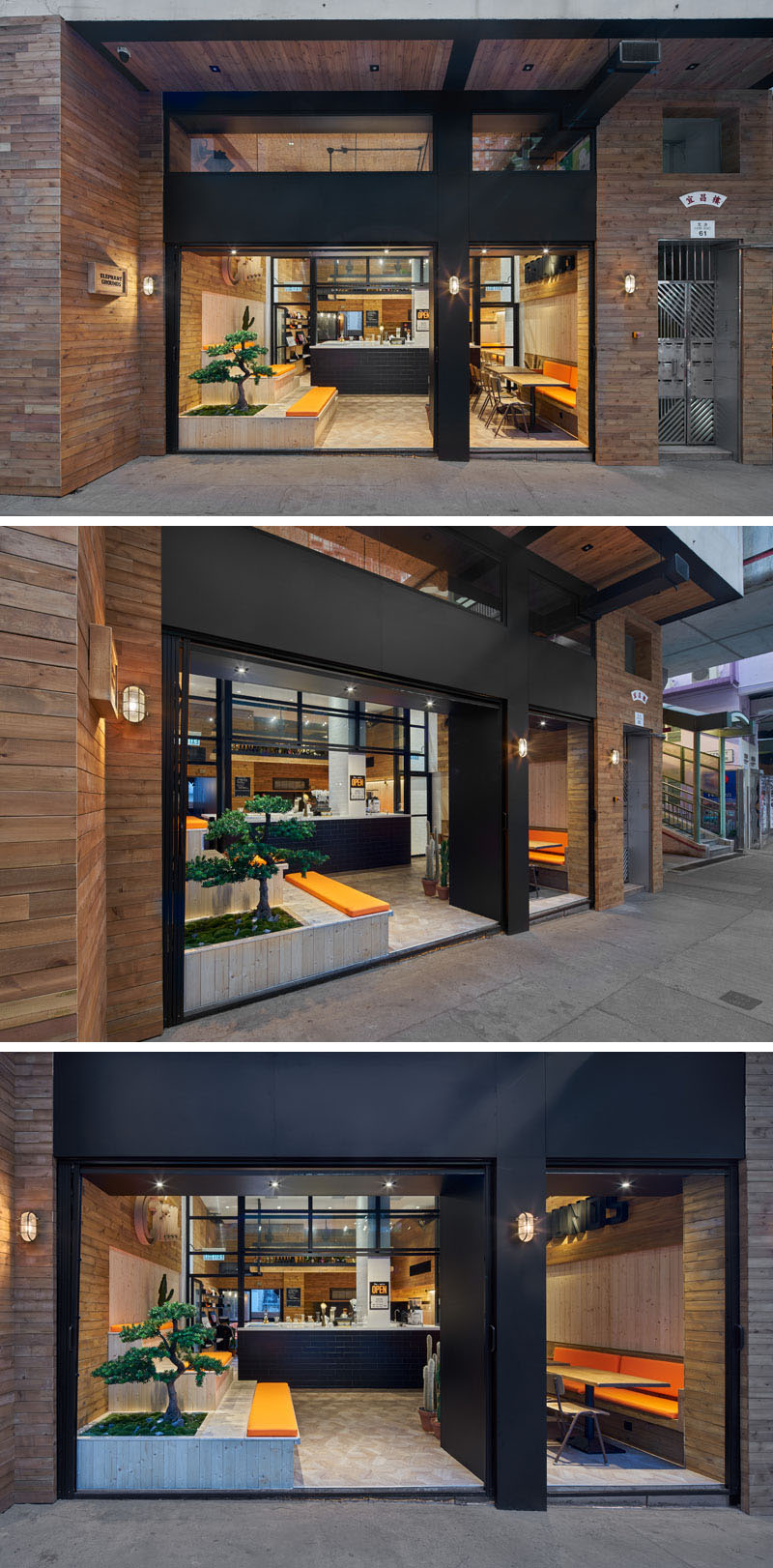 ---
Custom designed wood tiered seating with orange cushions sits below a lighted three dimensional wood sign that reads, "Coffee 'n Chill."  A green bonsai and a few cacti add a touch of nature color to the seating arrangement in this indoor-outdoor anteroom.
---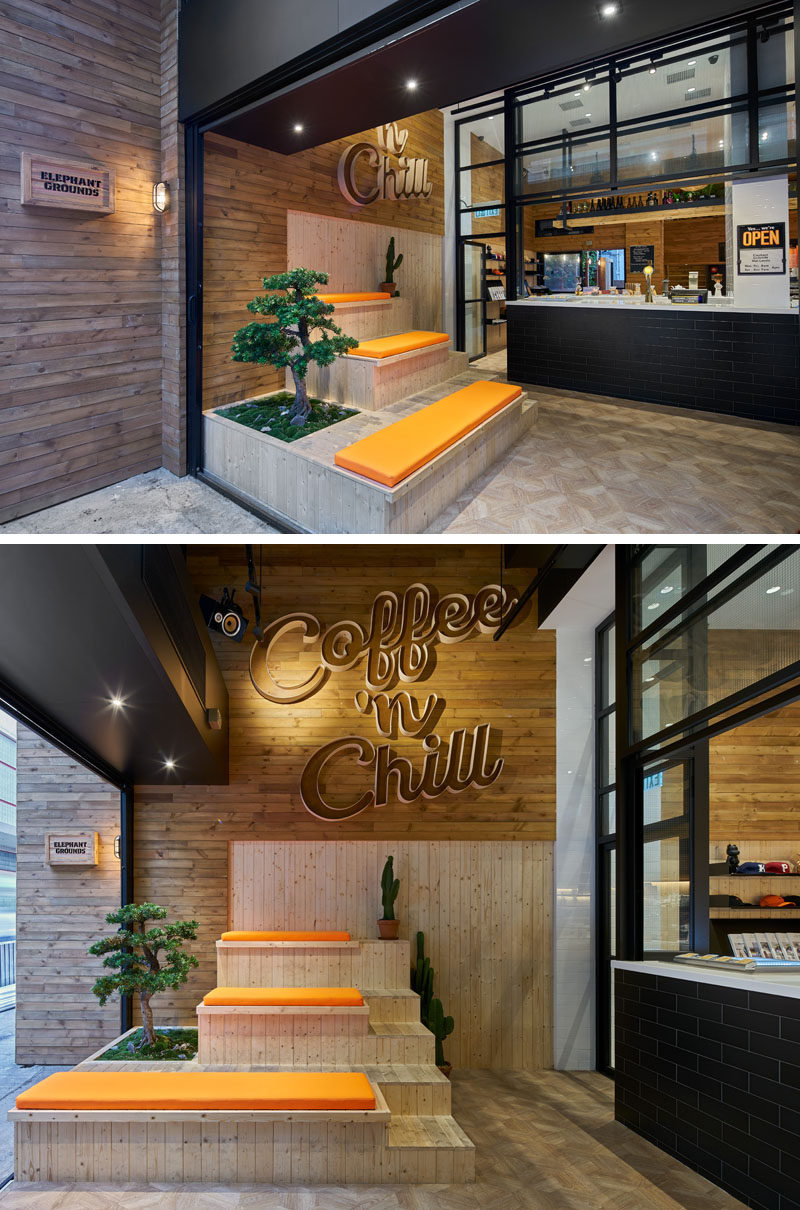 ---
Beside the tiered seating is the front half of the service bar. Black bricks and a white countertop are surrounded by black frames that match the front of the coffee shop. On the other end of the bar and opposite the tiered seating, are two wood tables with banquettes.
---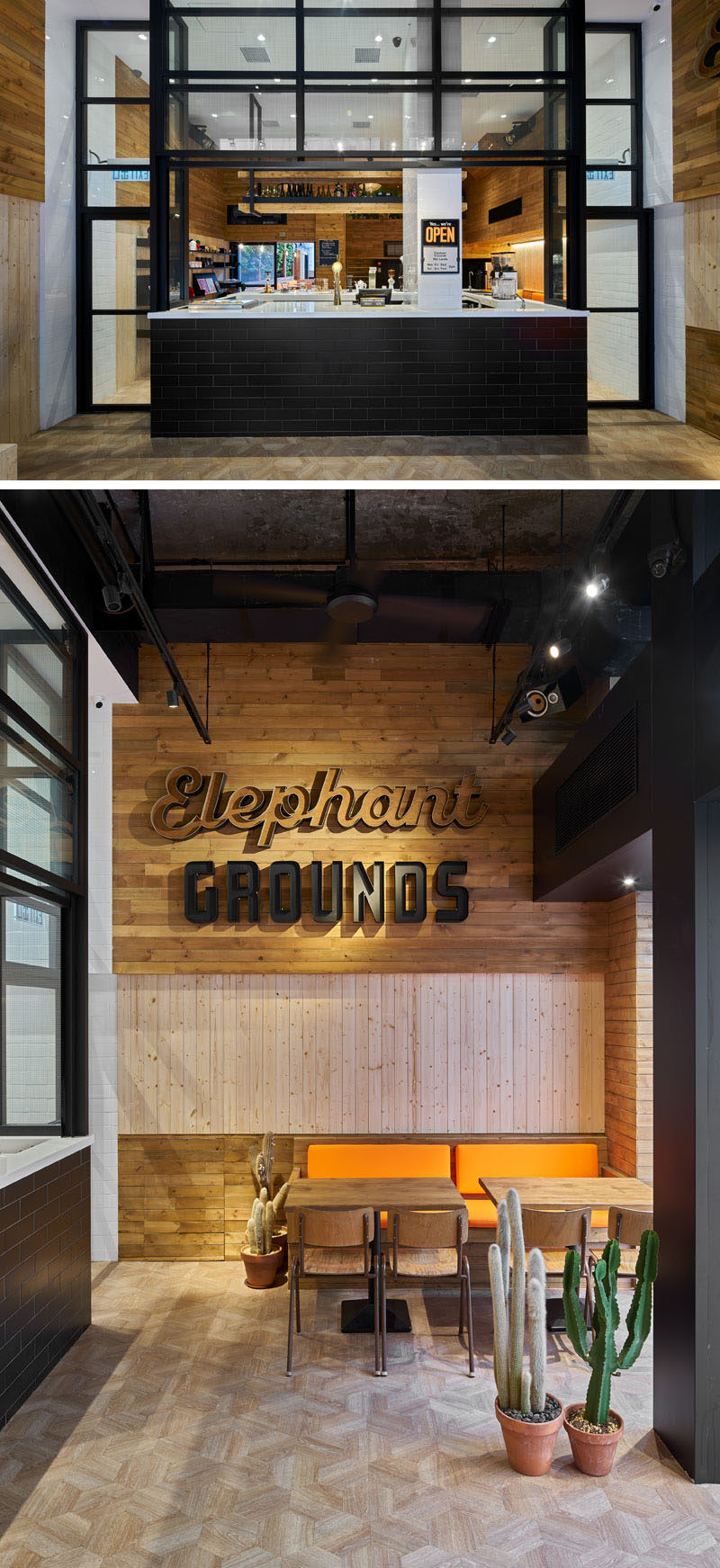 ---
Heading further into the coffee shop, wood stools line the white topped, black brick coffee bar, while multiple wood tables with wood chairs, and the same orange cushions provide more seating below the antique light fixtures and lighting hidden within the wall. Above the coffee bar, a hanging wood shelf with lighting provides extra storage space.
---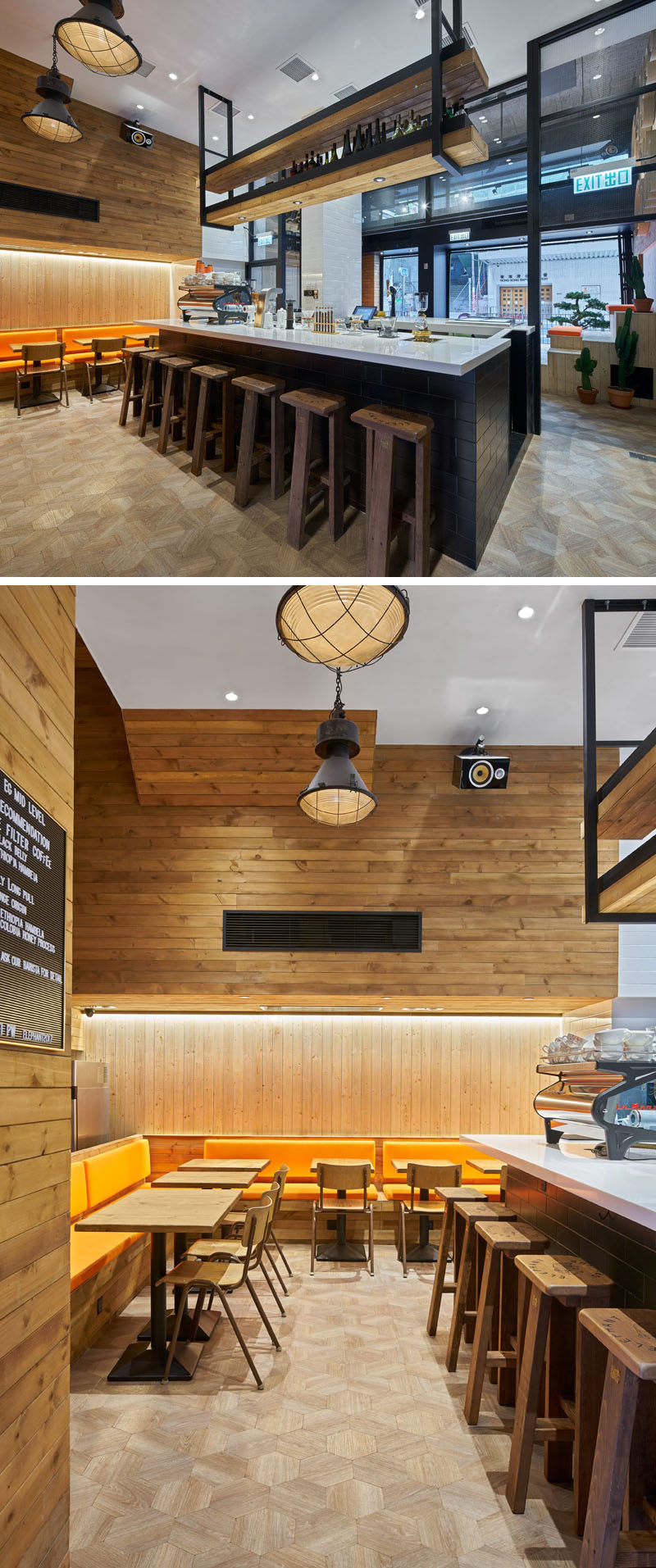 ---
Outside is the Deck Garden. A living green wall has been created to liven up the outdoor space. A zigzag string of lights above the seating area are reminiscent of a home patio.
---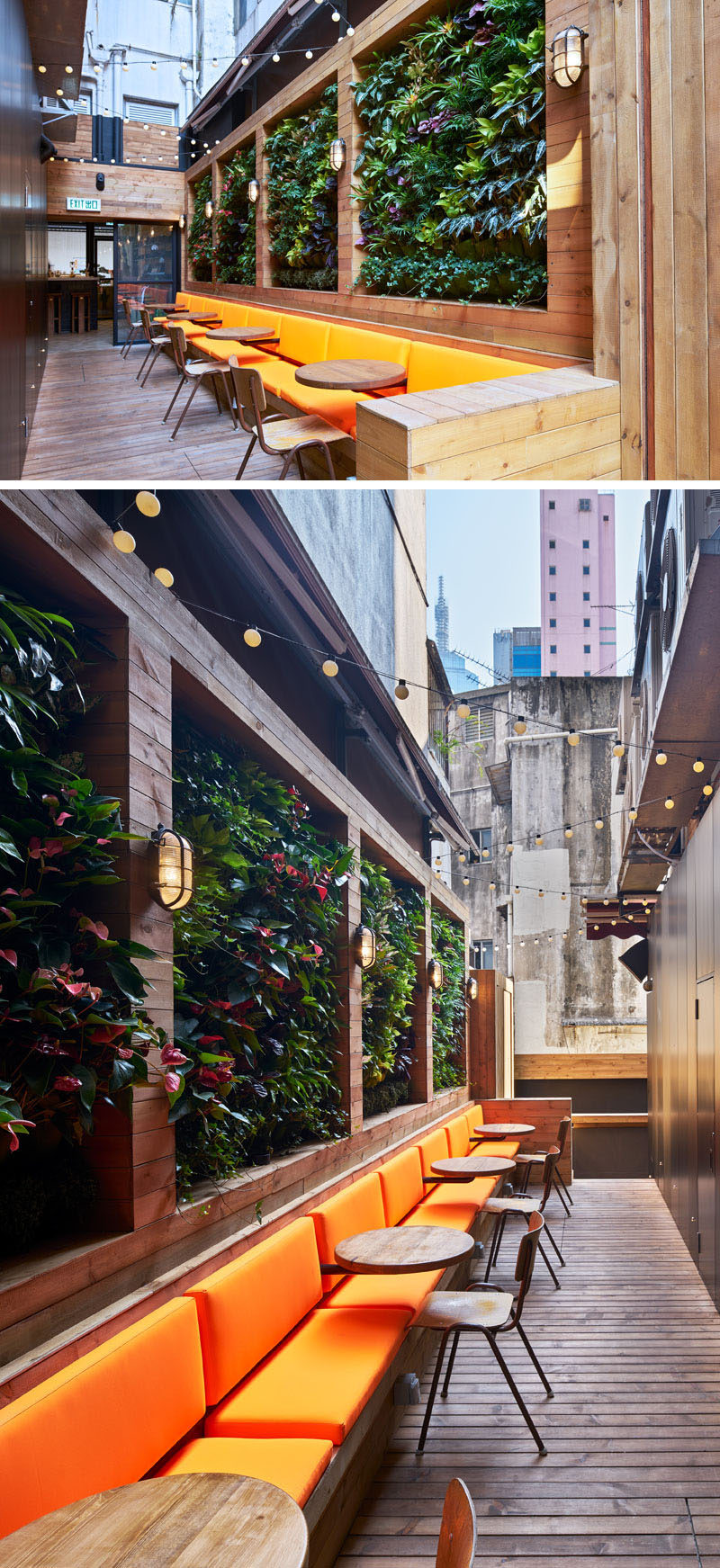 ---
Before heading back inside, a set of minimally decorated washrooms stand out on a black wall with wood sliding doors. The interior is full of light wood, and the vanity features a black countertop with undermount sinks, and hanging above are two black framed circular mirrors.
---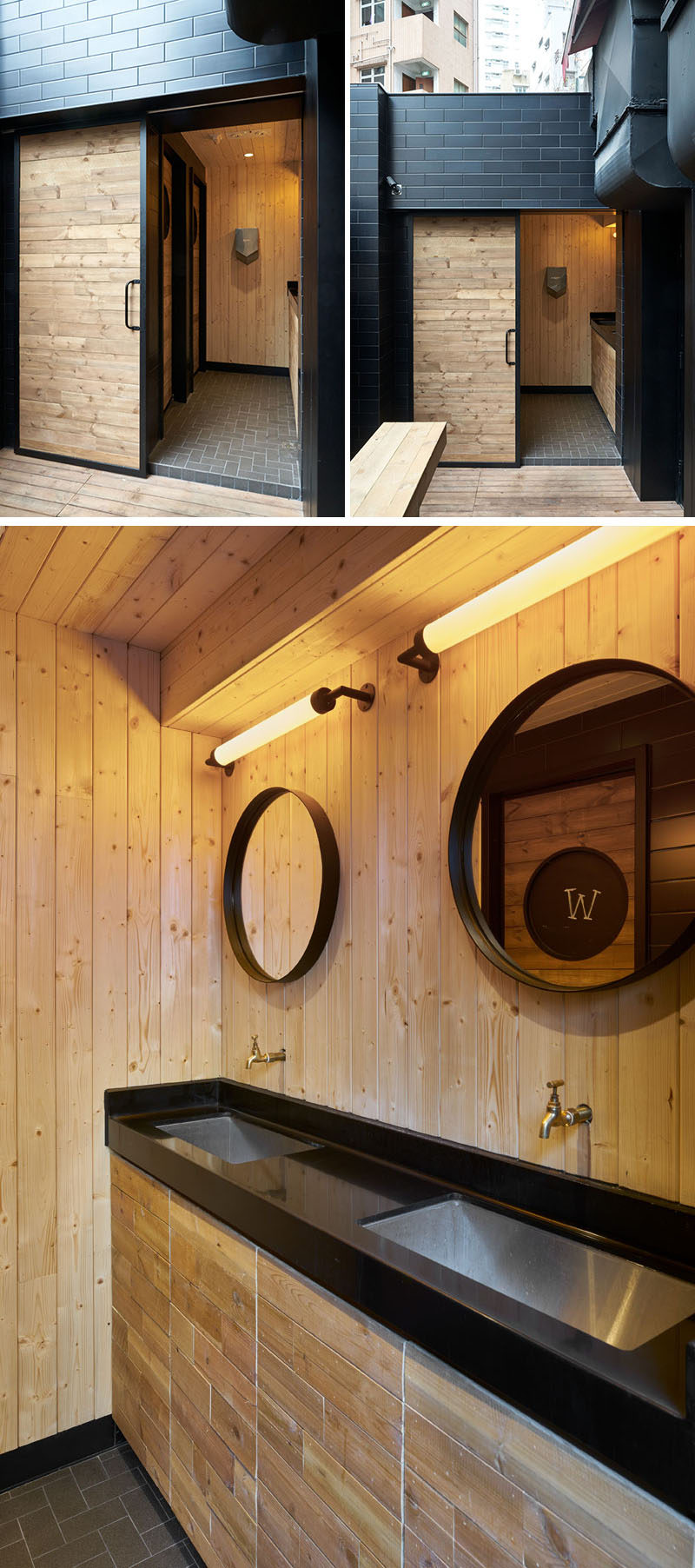 ---
In between black and wood walls, a set of wood stairs stamped with sayings like "Be Nice" and "Chill Out", lead to the upper level of this coffee shop.
---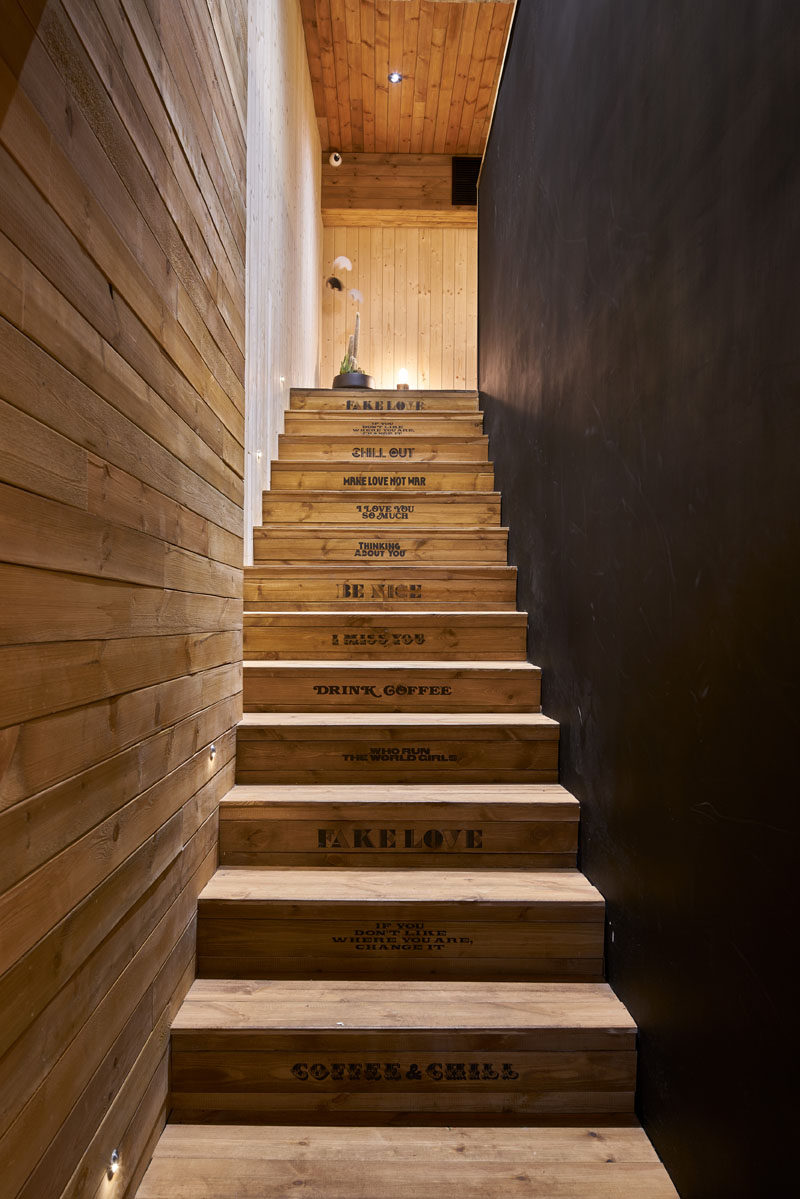 ---
Upstairs there's more seating in the Living Lounge, with multiple coffee tables, couches, and a book case with hidden lighting, that help to create the feeling of drinking a cup of coffee at home. Green indoor plants and a green, leather upholstered chair bring a pop of color to the room.
---

---
Click here to see photos of another Elephant Grounds coffee shop in Hong Kong that we featured in the past.
---