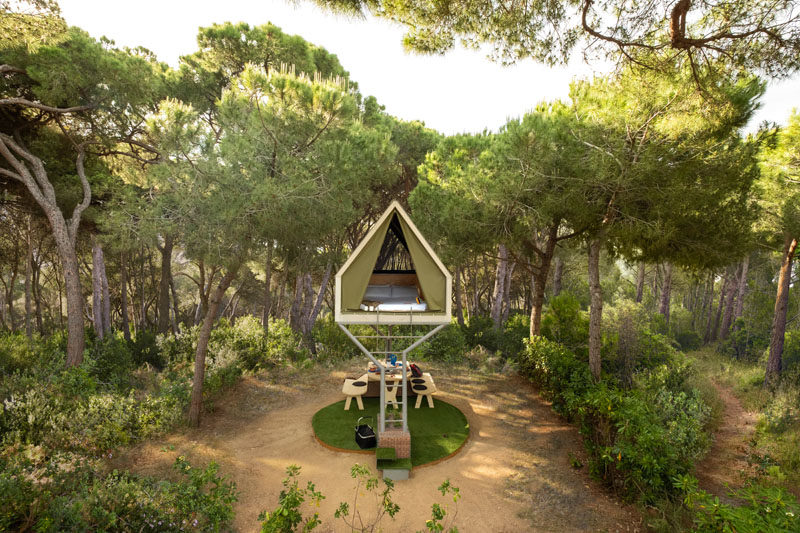 Photography by Esteve Serra
ERA architects has designed the Pinea Suite, a modern interpretation of a cabin, that also includes design elements from a tent and a tree house.
The cabin is designed to impact the surrounding environment as little as possible, with foundations made from reinforced concrete, that are camouflaged with recycled ceramic gravel. From these bases arise the metal posts that simulate forest trunks in order to support the structure.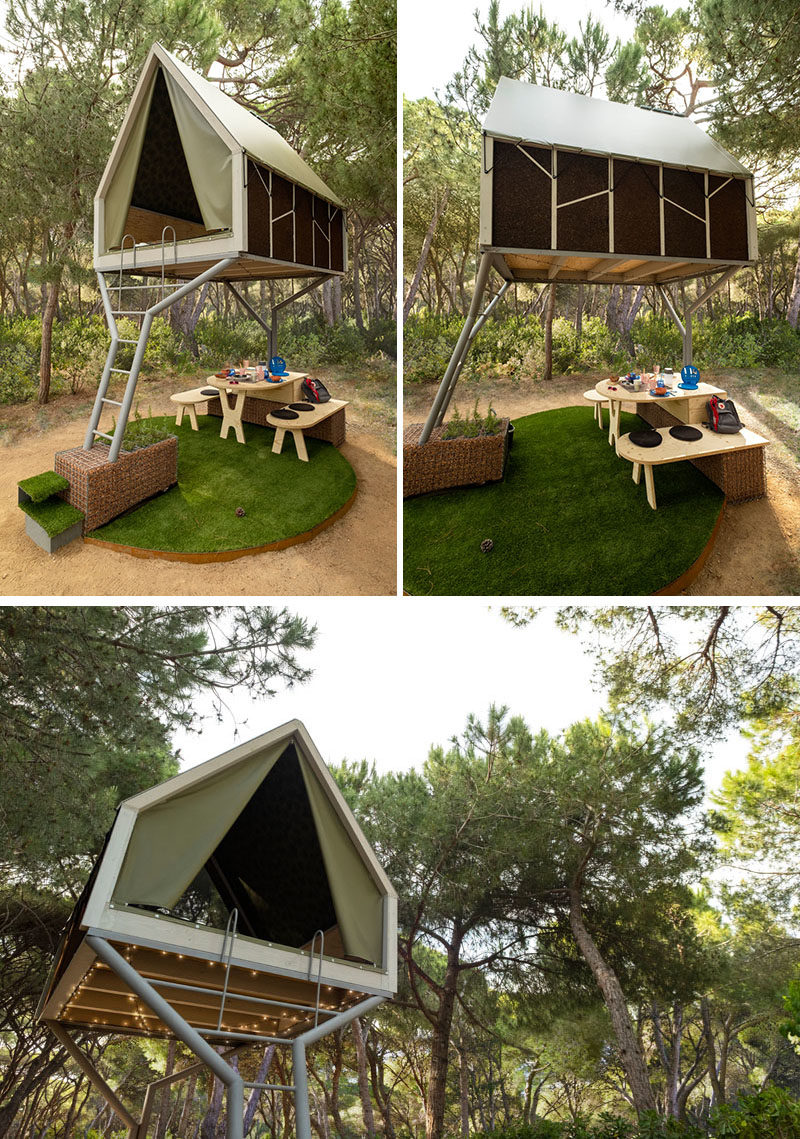 Photography by Esteve Serra
---
The front pillars have been designed like a swimming pool ladder, providing users access to the room, which has been made with a wood base, a cork facade and a fabric cover.

Under the cabin, there's a wooden picnic area with artificial grass, that's also sheltered from the sun and rain.
---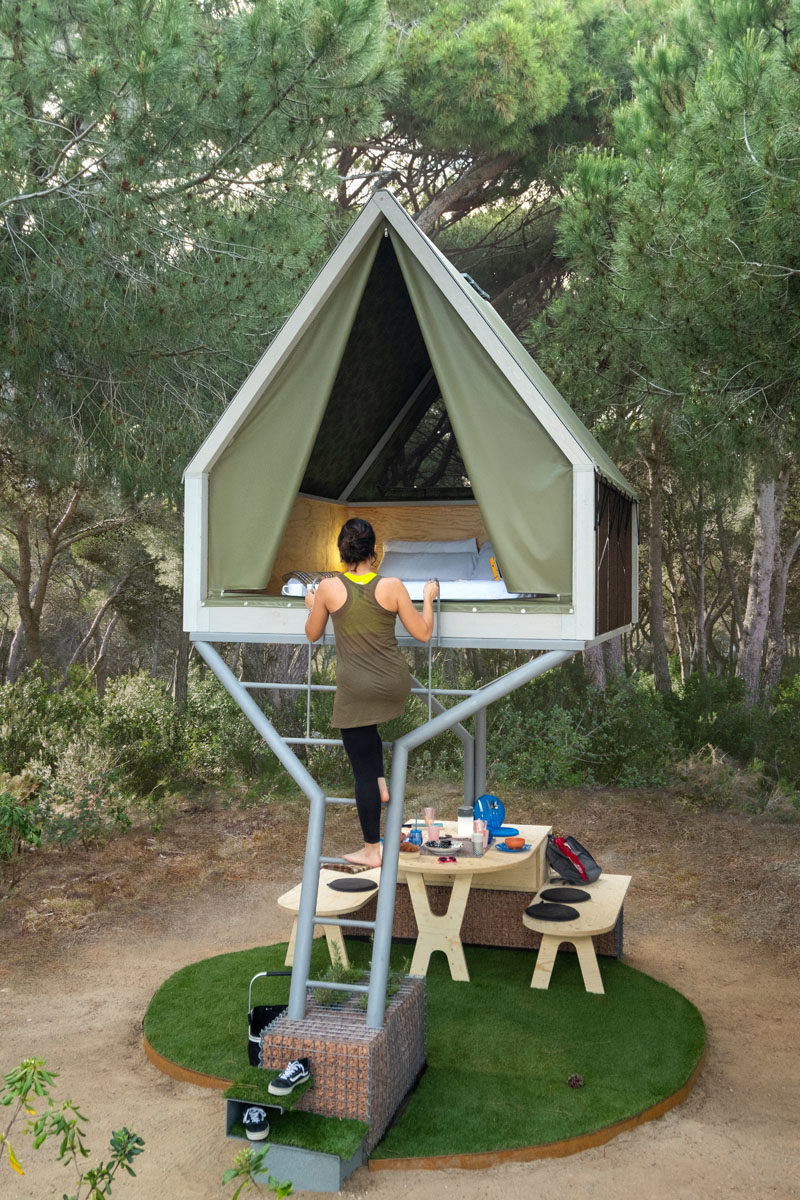 Photography by Esteve Serra
---
On each side of the bed, there's a reading lamp that also contains a battery to charge a phone. Both the lamp and phone charger gain power from the small solar panels on the roof.
---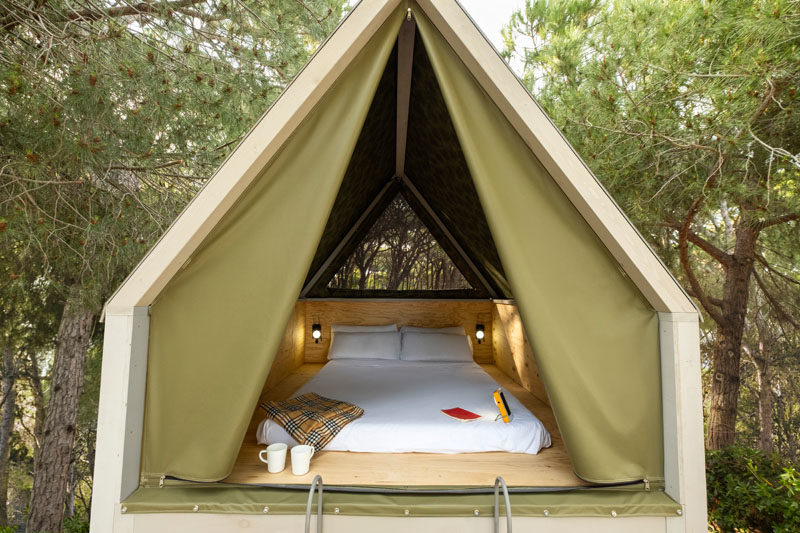 Photography by Esteve Serra | Design: ERA architects | Team: Esther Rovira, Jorge Martín, Beatrice Bresciani
---
Get the contemporist daily email newsletter – sign up here