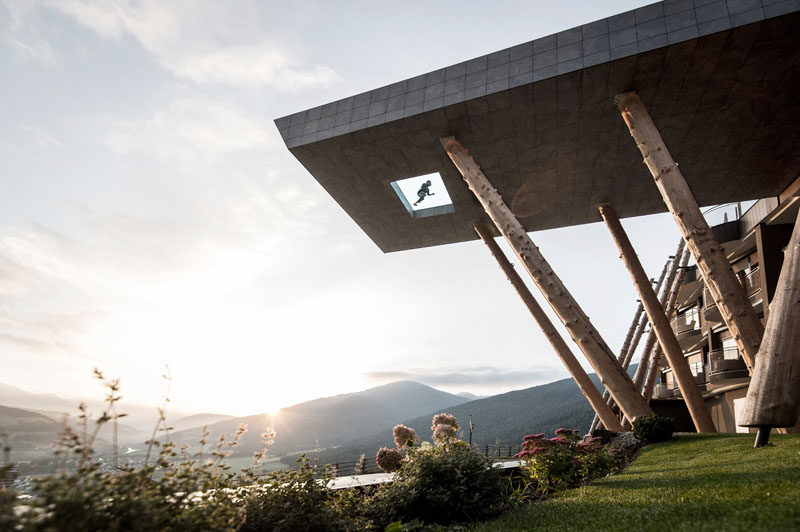 When noa* (network of architecture), were asked to re-design Hotel Hubertus that sits at the foot of a ski and hiking area in Valdaora, Italy, they included a new 82 foot (25m) swimming pool.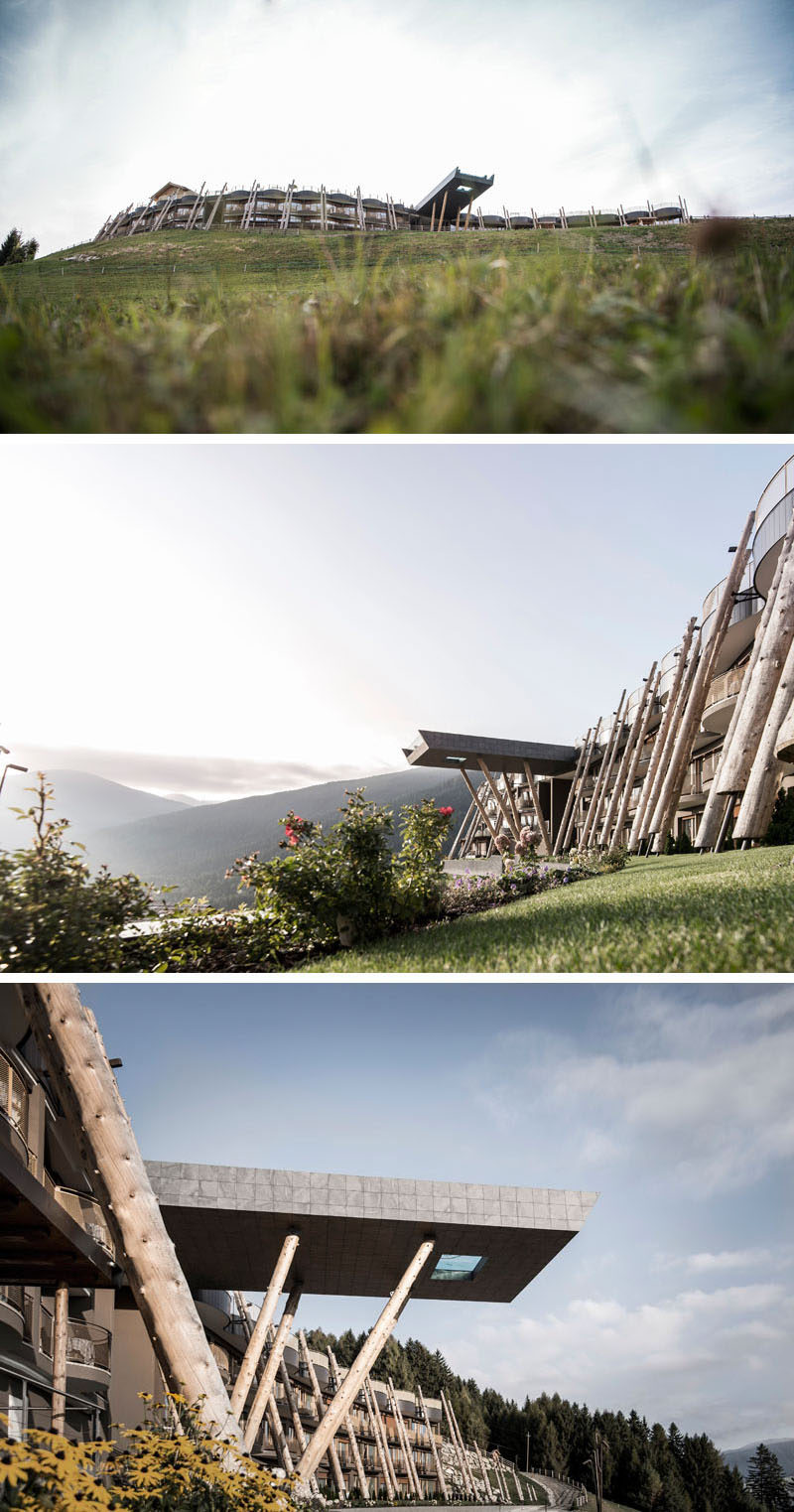 ---
The pool sits almost 40 feet (12m) above the ground and is located between the two accommodation wings of the hotel.
---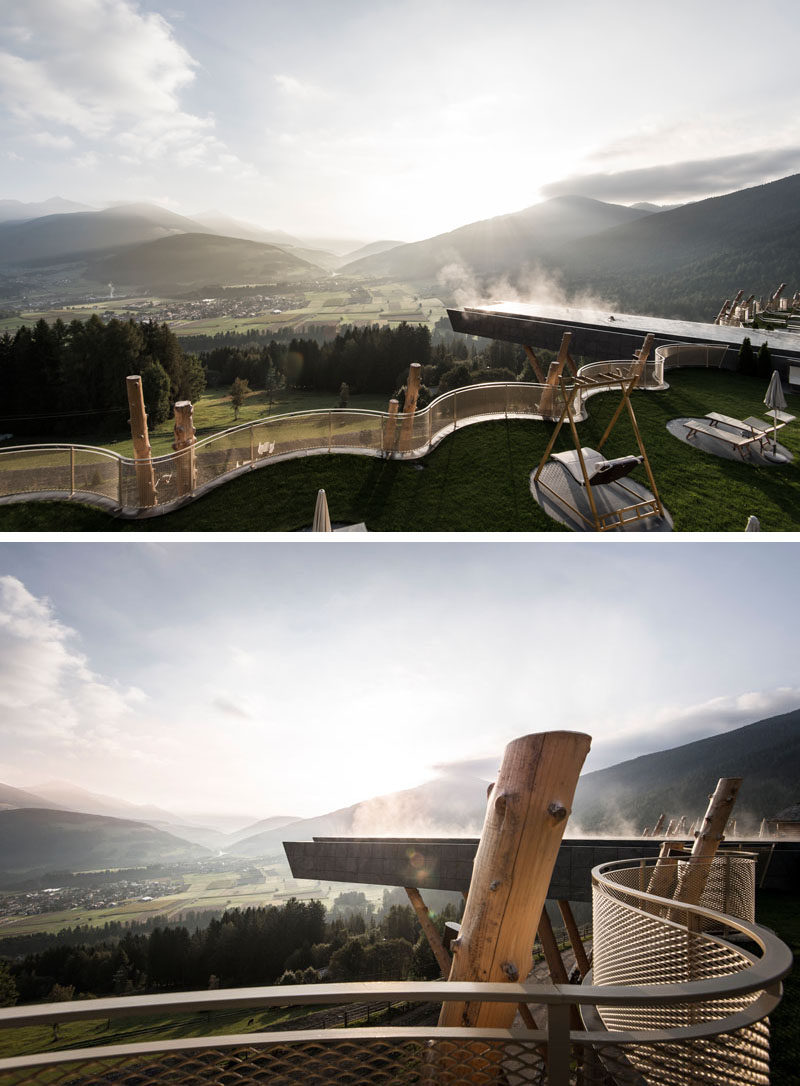 ---
The infinity edge pool allows guests to have uninterrupted views of the valley below and the mountains in the distance.
---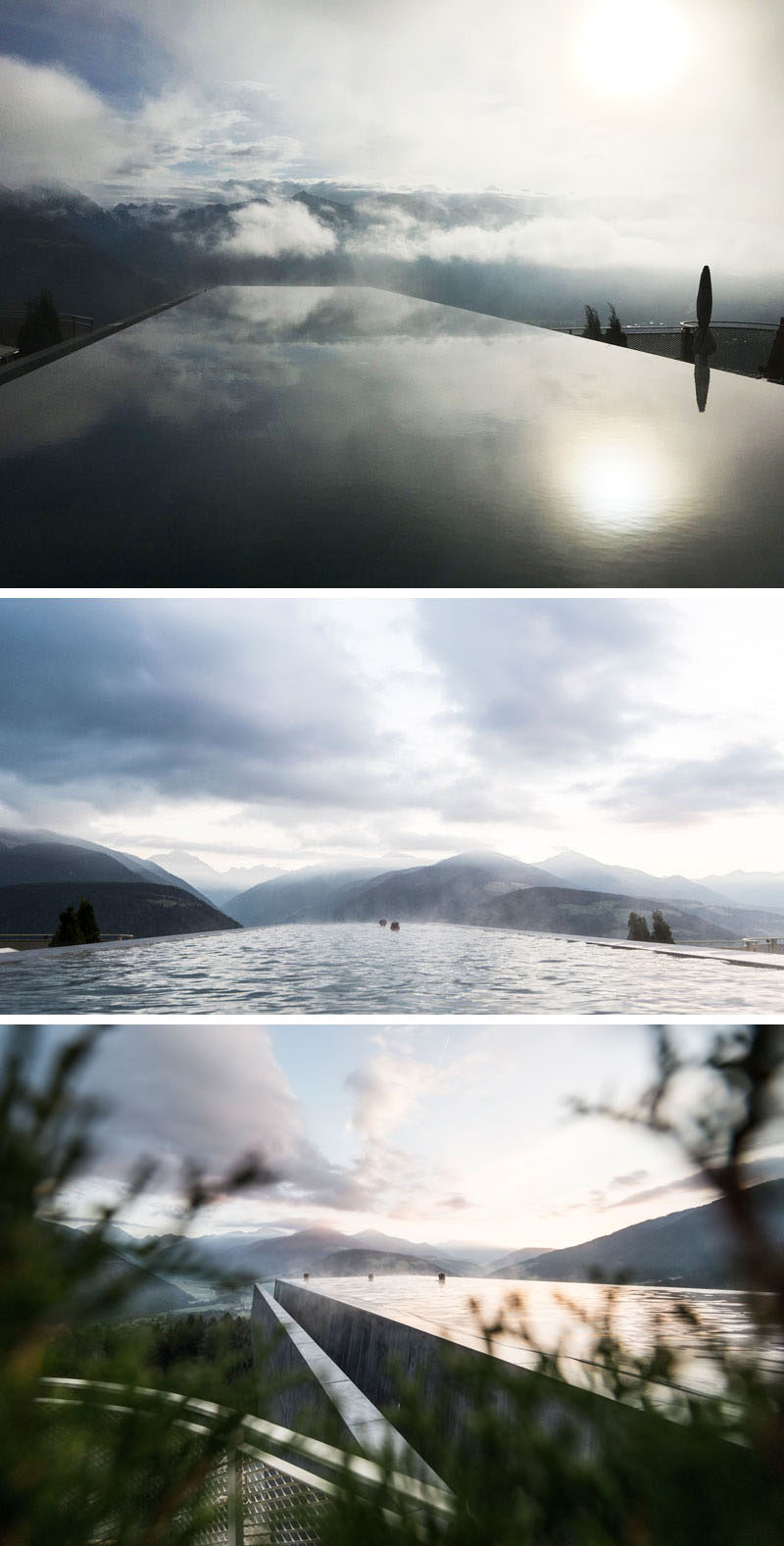 ---
The pool has been wrapped in anthracite-colored stone, almost making the pool blend into mountains that surround it.
---
---
A hidden feature of the pool is the glazed window on the bottom of the pool, that allows swimmers to have a unique view of the ground below.
---