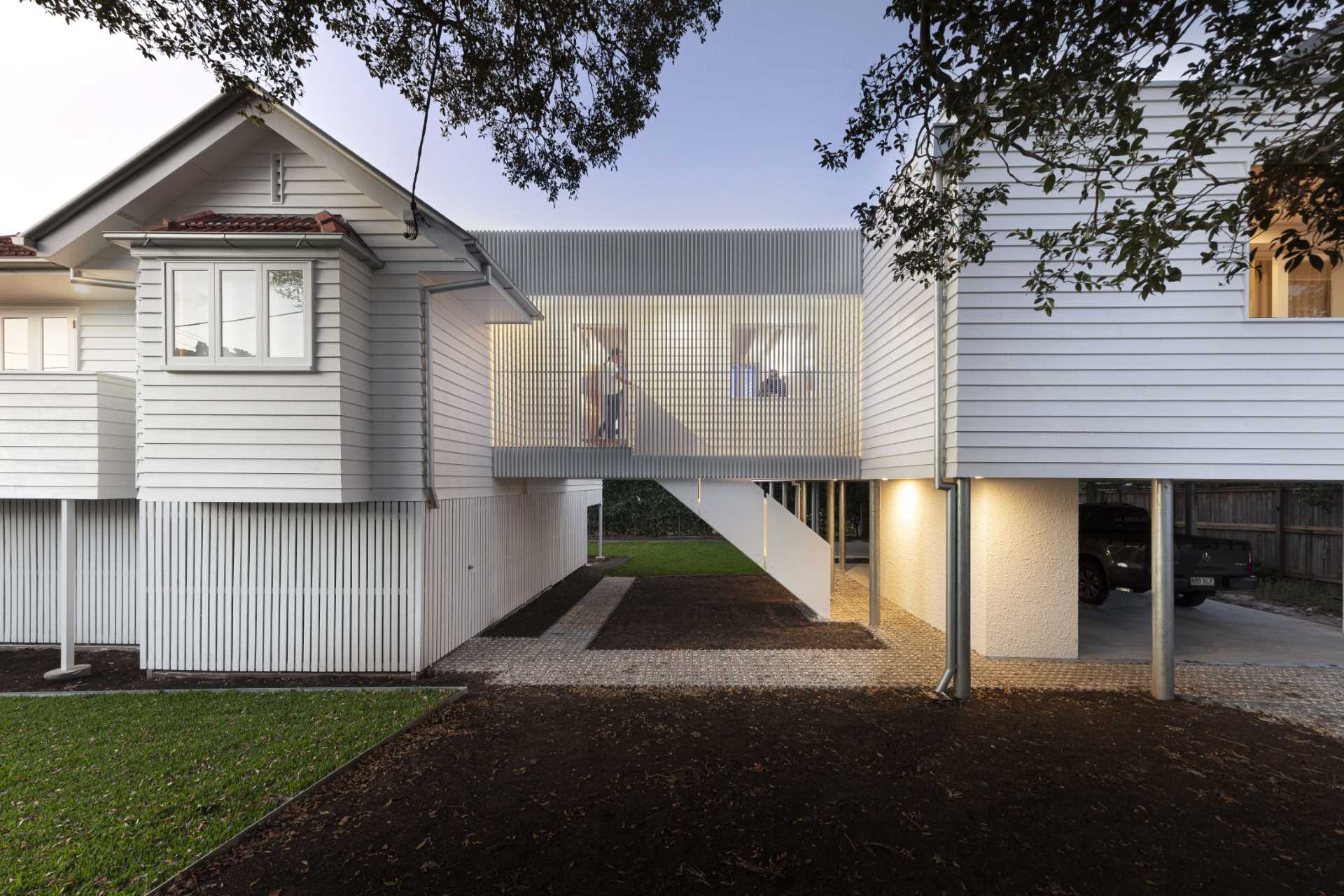 Architect Barbara Bailey, together with interior design firm Wrightson Stewart, has completed a modern extension to the original home in Queensland, Australia.
A walkway with windows eases the transition between old and new, and includes stairs leading up to the home's new entryway.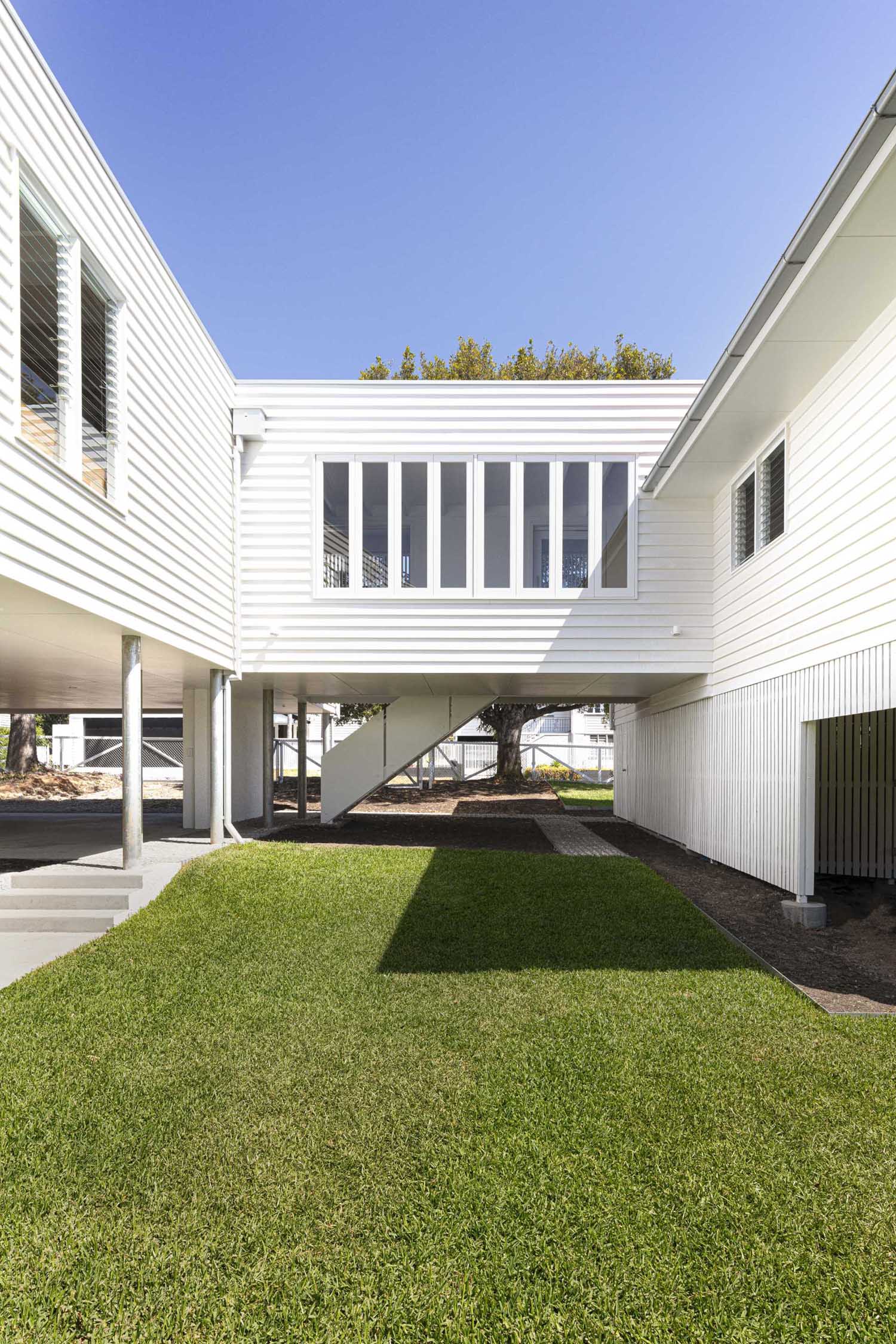 The entryway includes a built-in bench with storage that's located underneath the windows.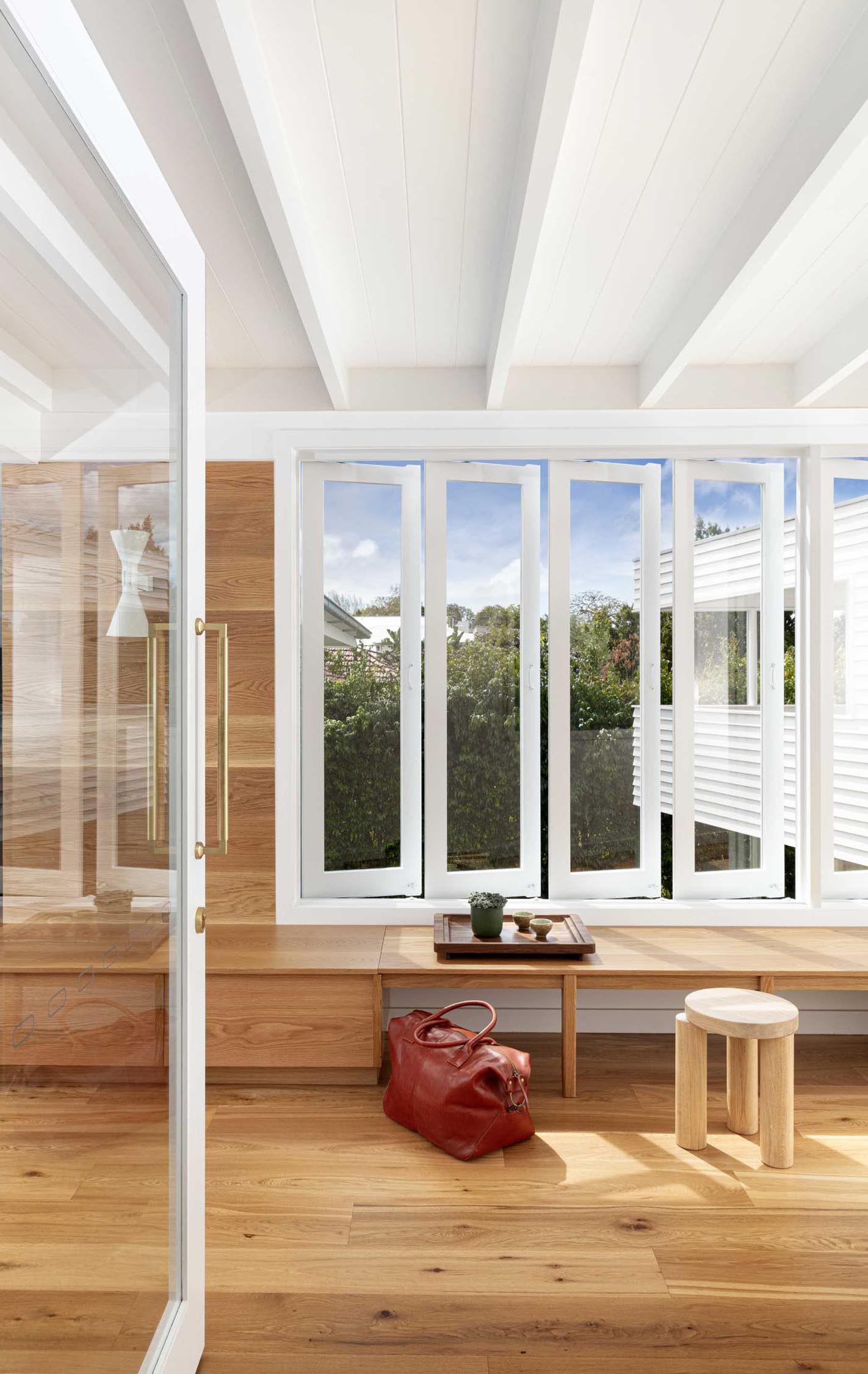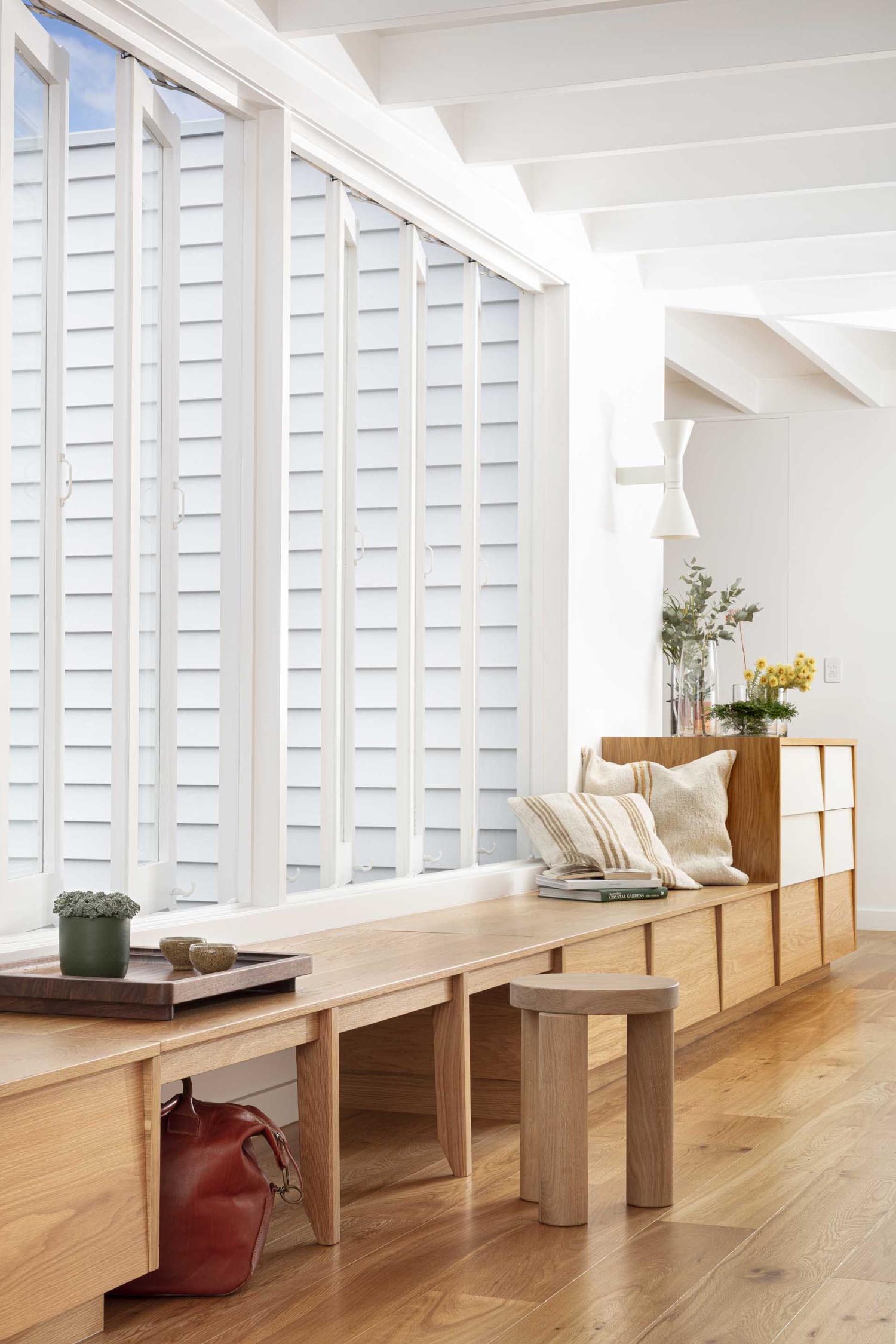 The entryway hallway opens up to the open-plan dining room, where a wood banquette wraps around the corner of the room, providing an abundance of seating.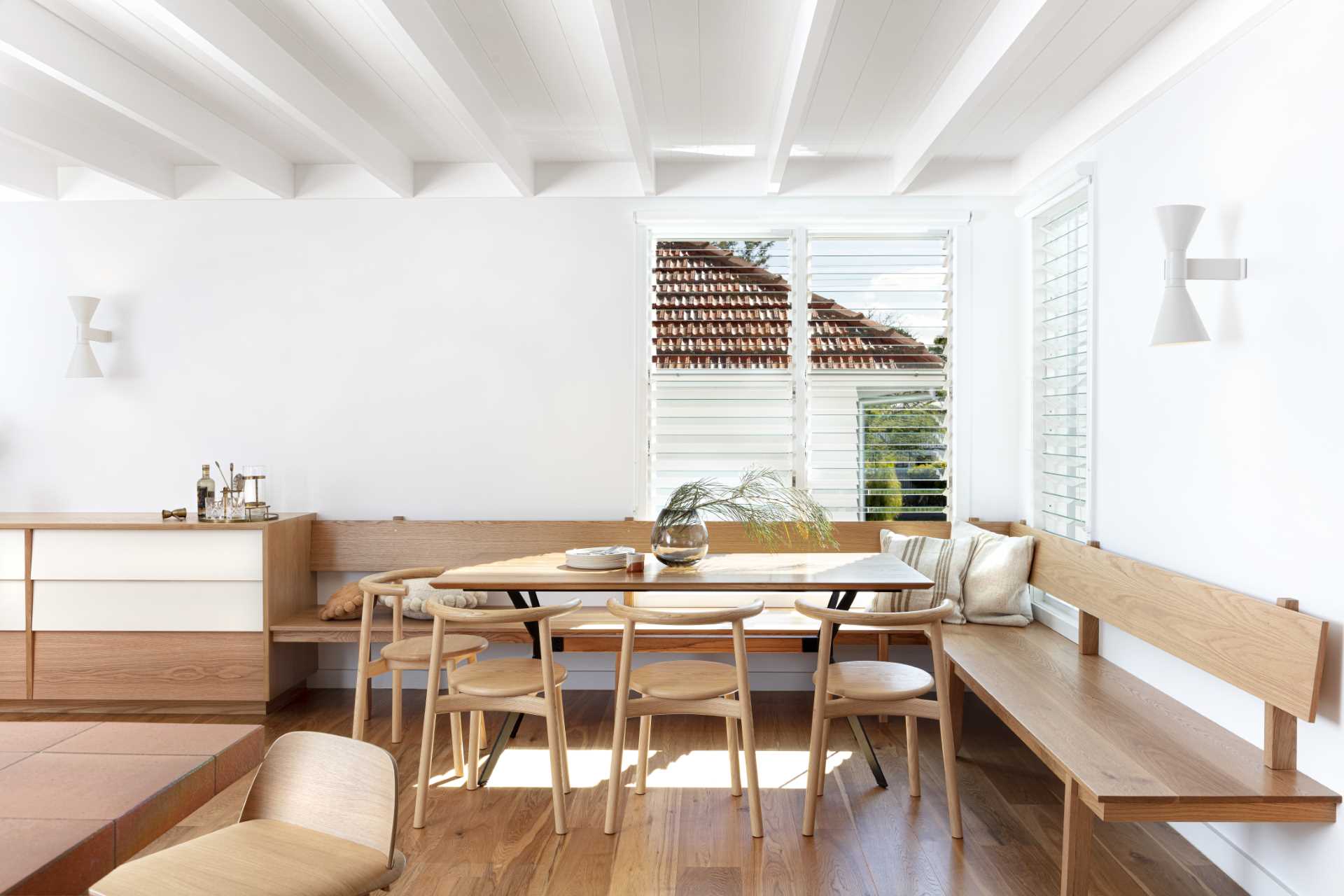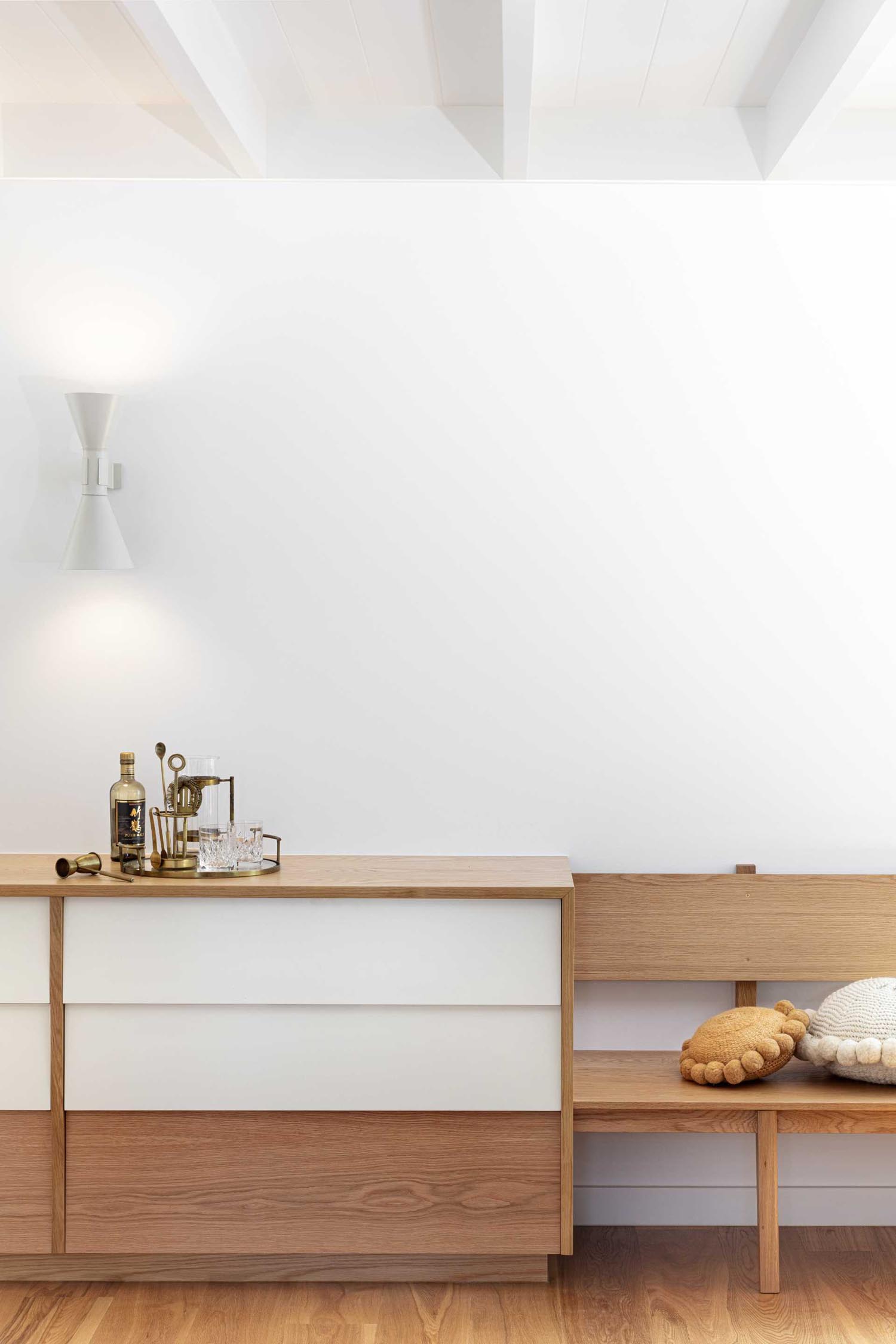 The nearby living room includes a wood shelf under the TV, that transitions into a built-in DJ booth. A covered deck outside adds even more living space to the home.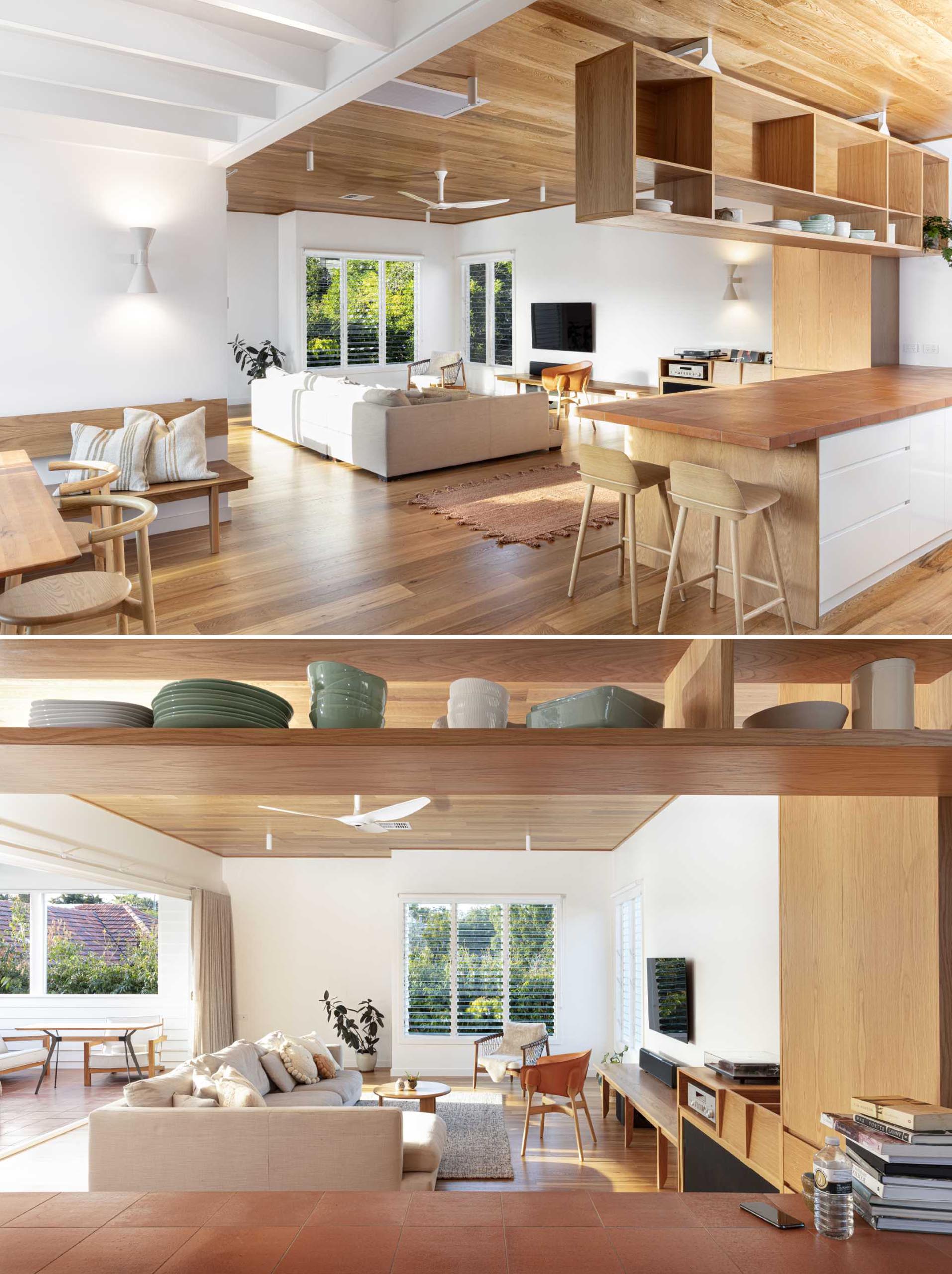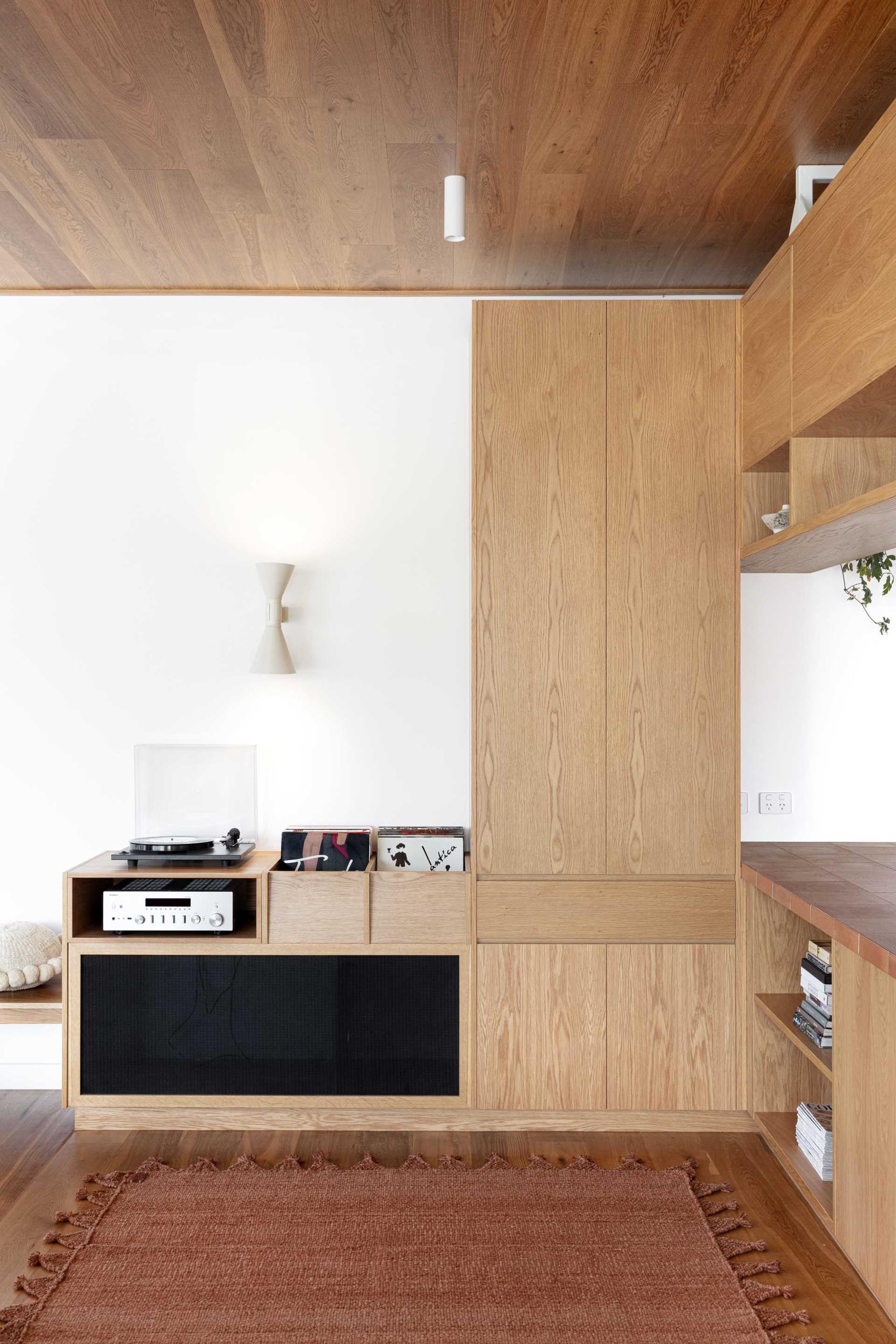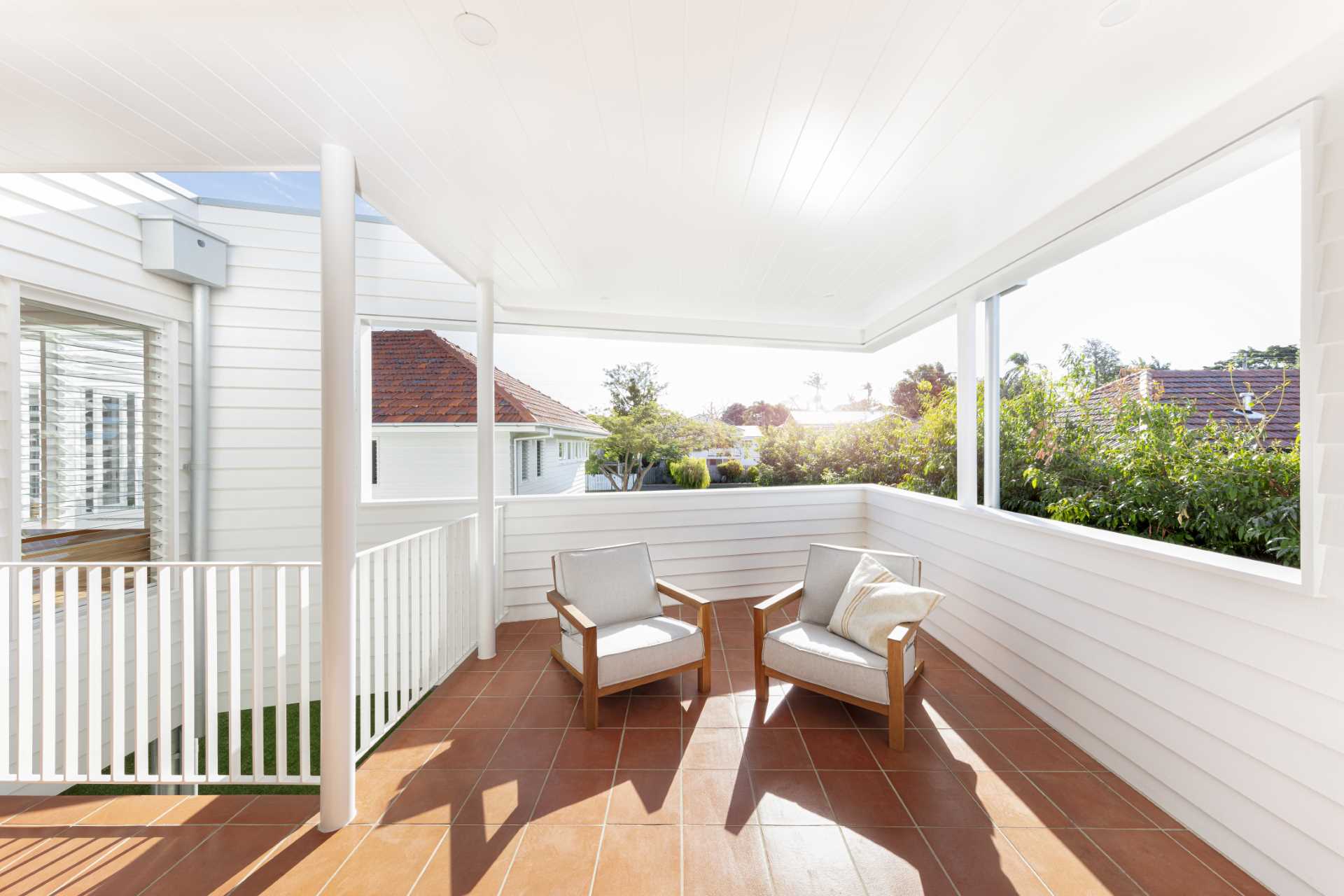 Adjacent to both the living room and the dining room is the kitchen, where the peninsula is clad in terracotta tiles.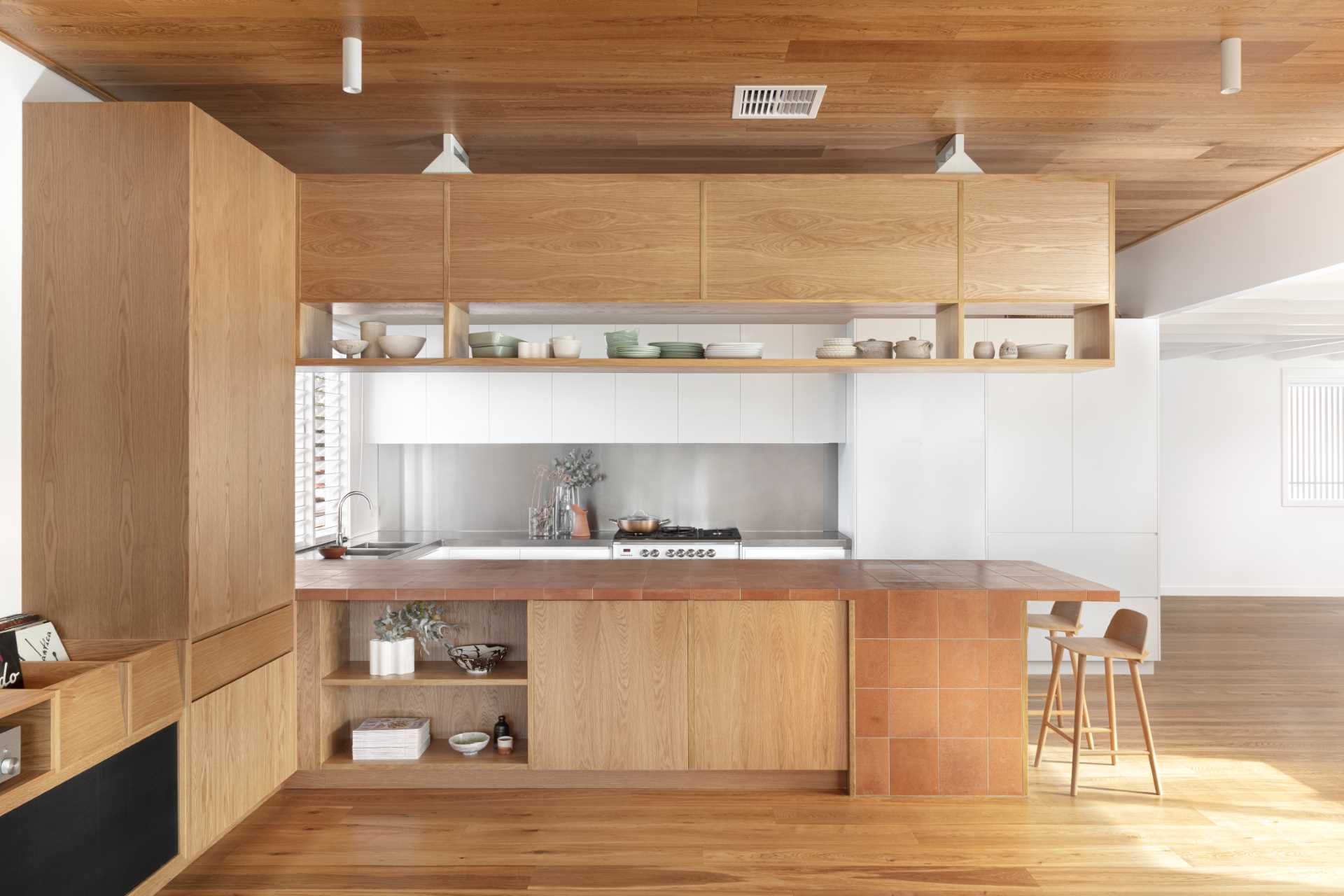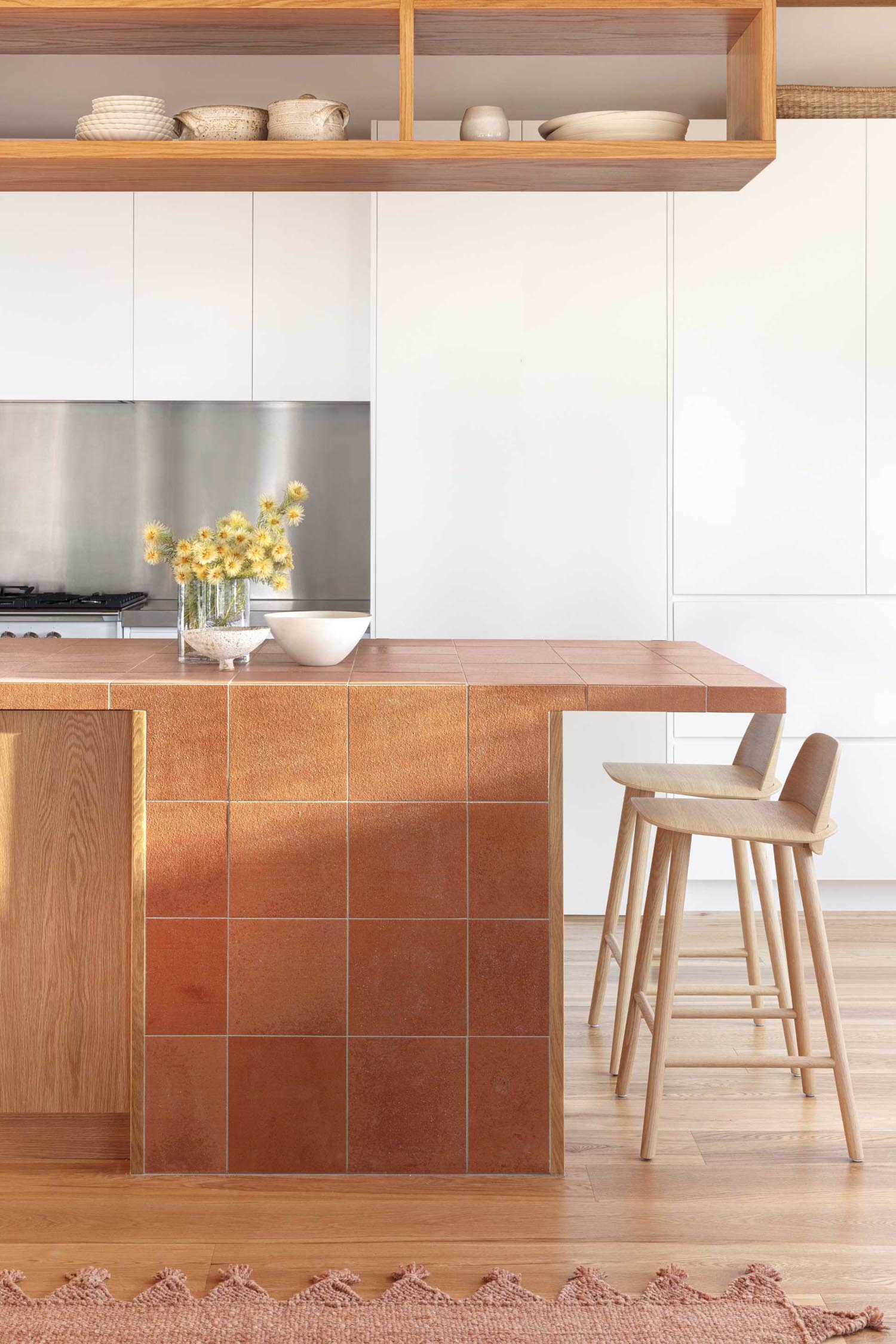 The primary bedroom is located behind the kitchen and includes its own private balcony, and a closet with plenty of storage.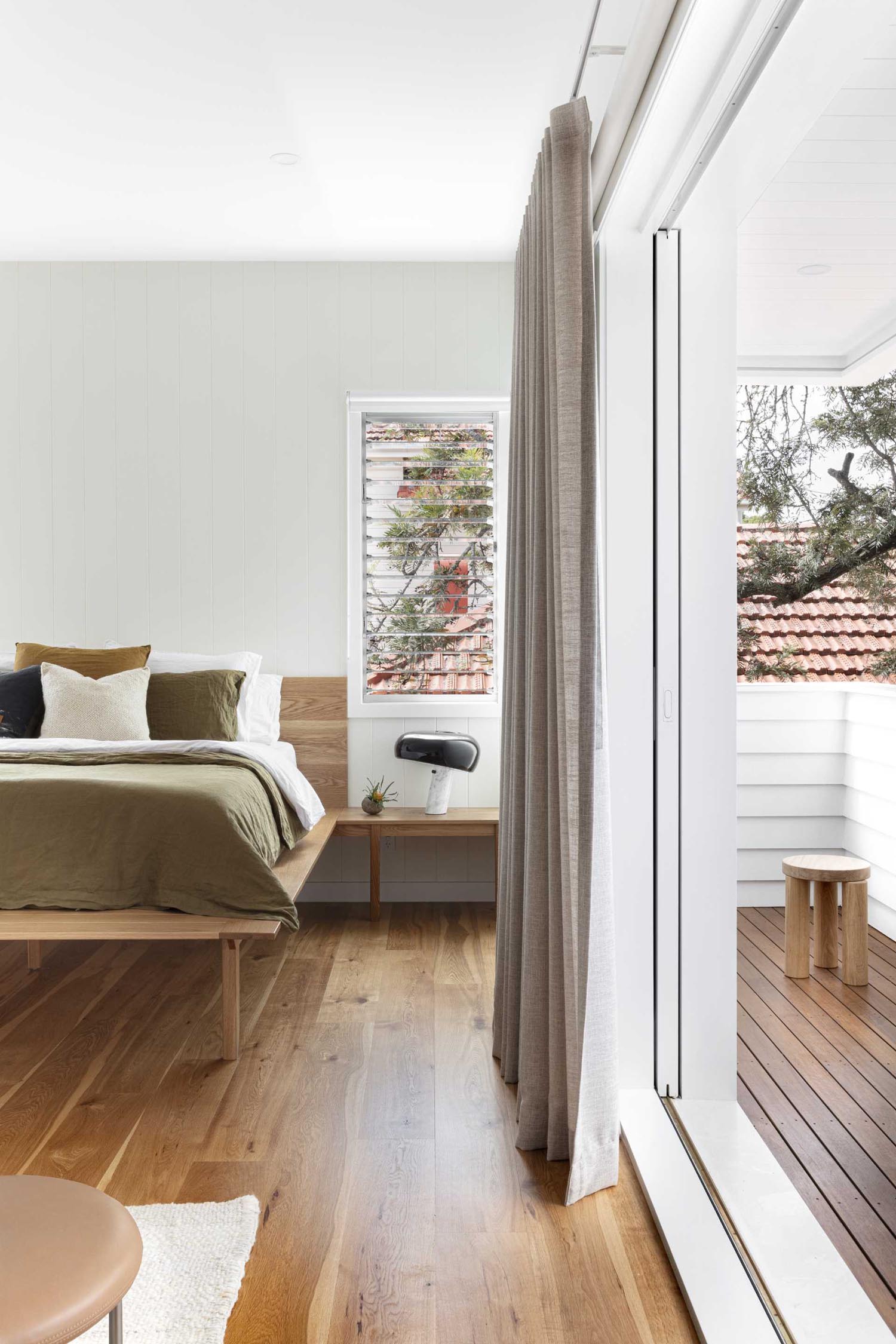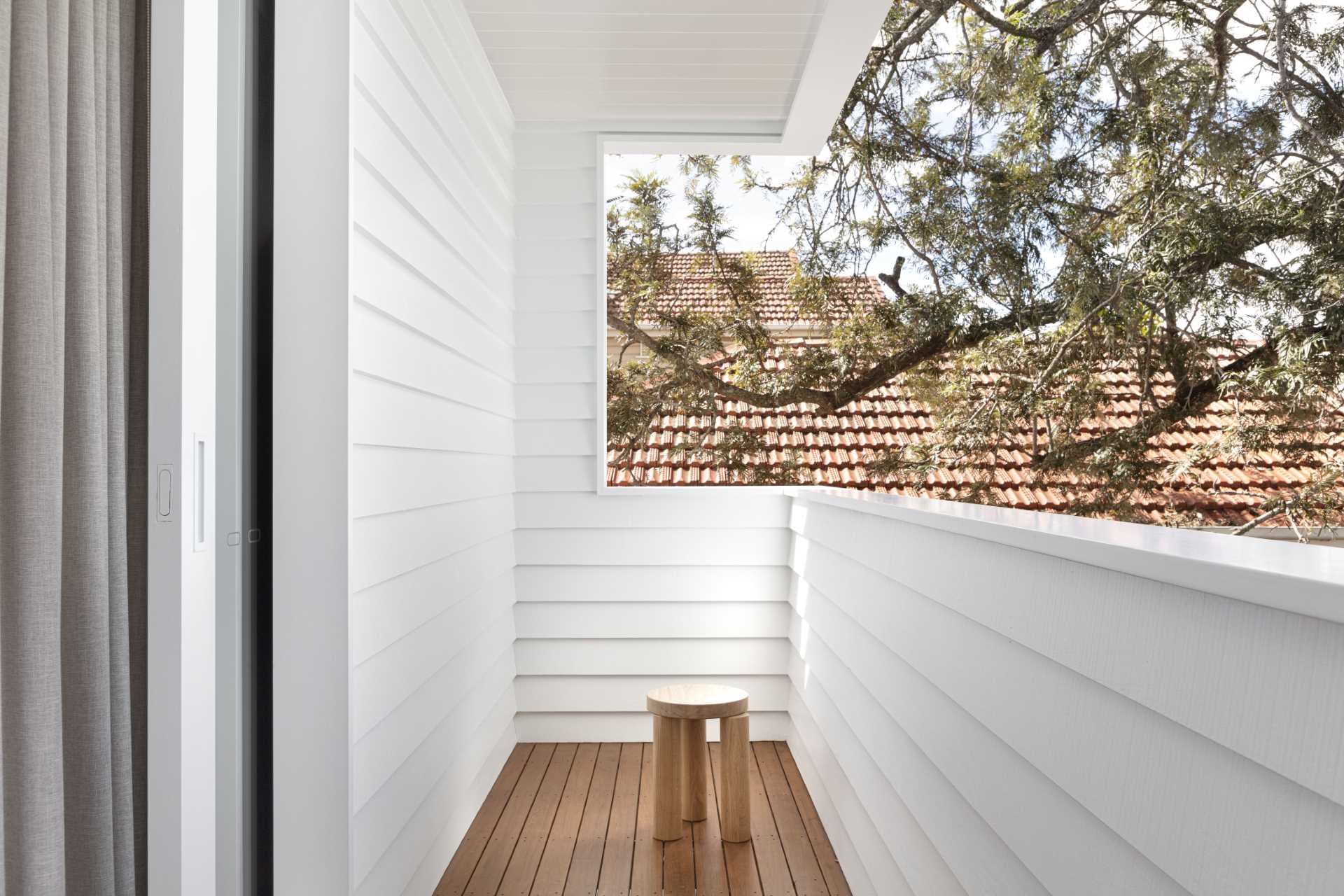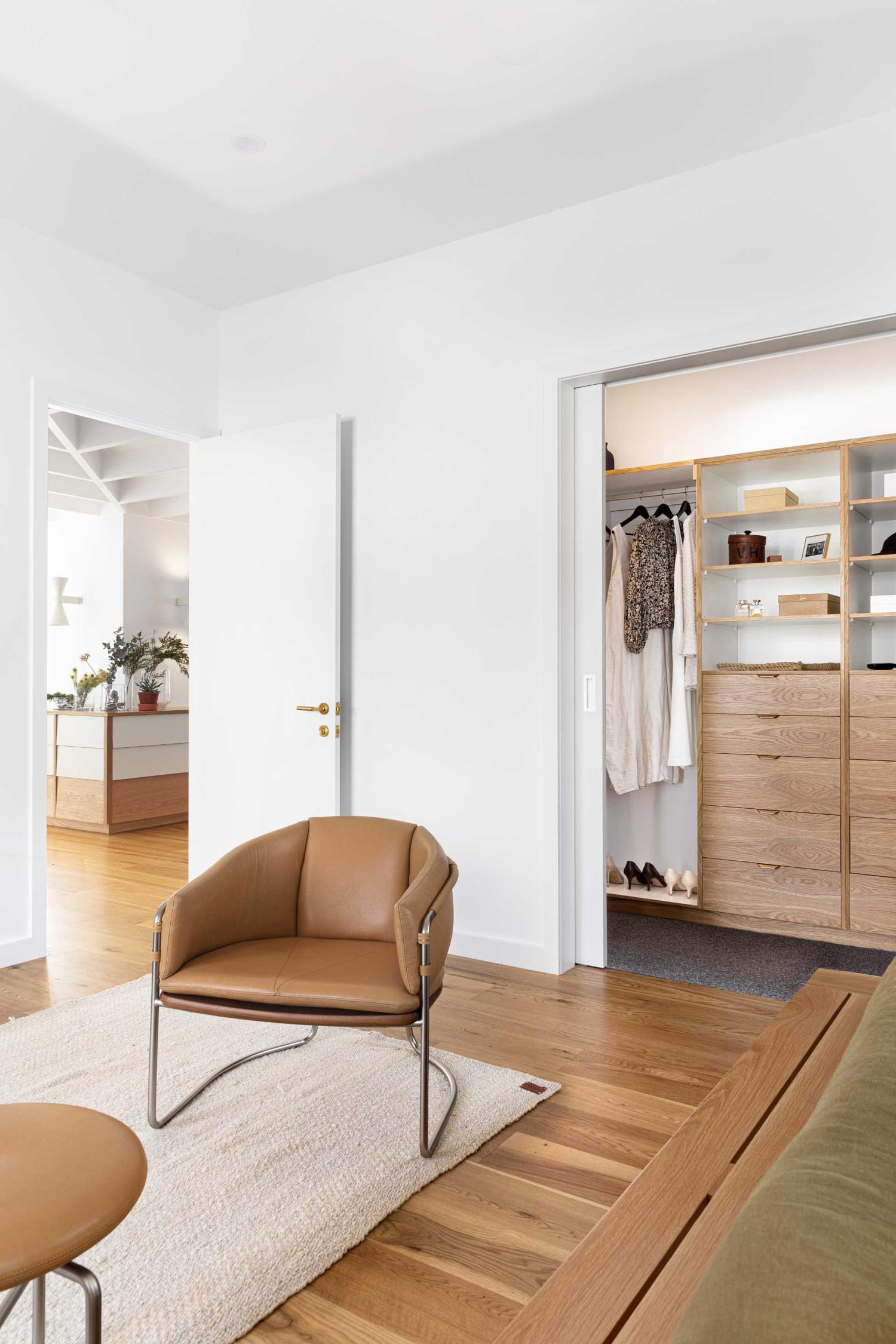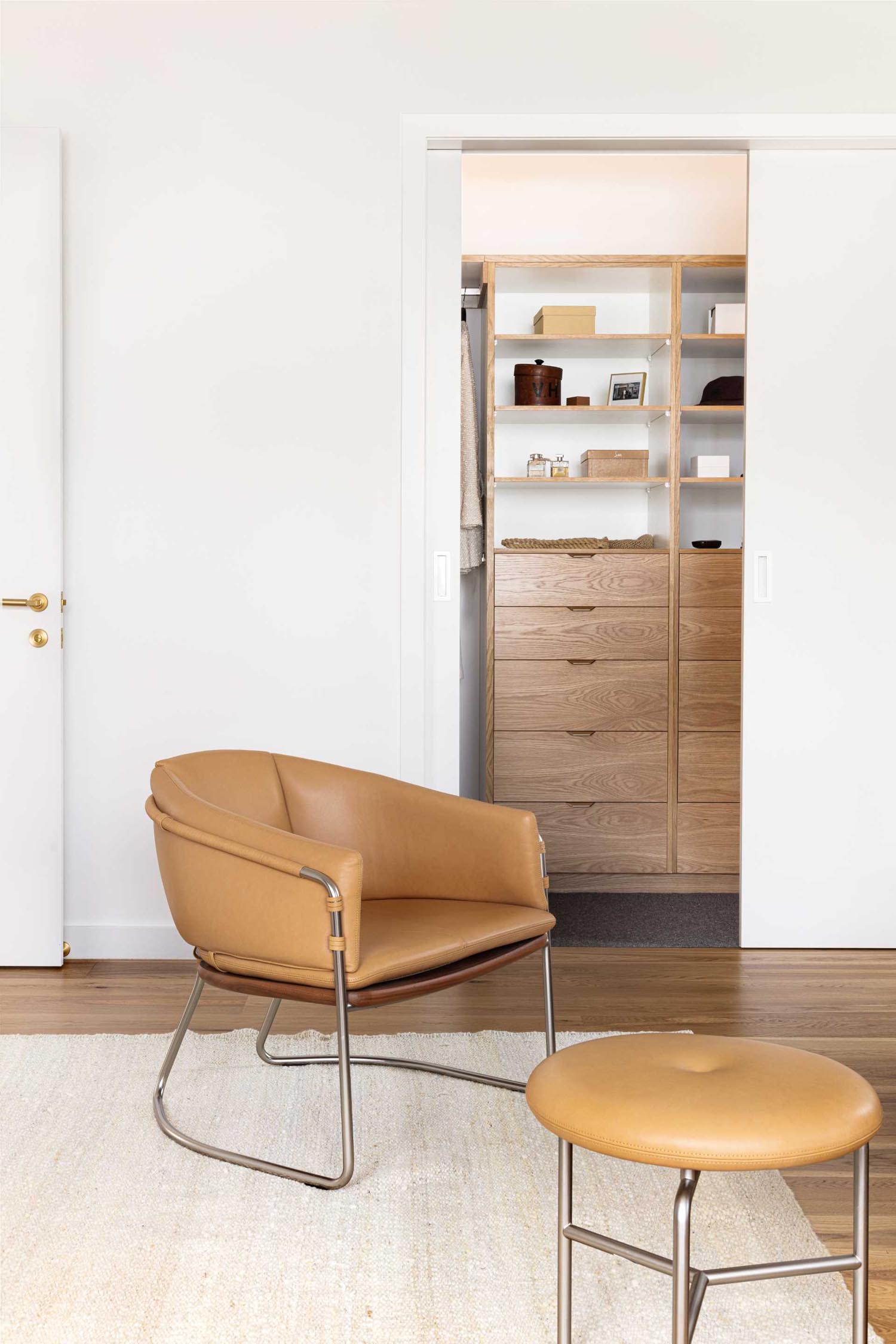 In the primary bathroom, tiles cover the walls and floor, while a built-in bathtub lines the wall, and the shower is located behind a solid wall.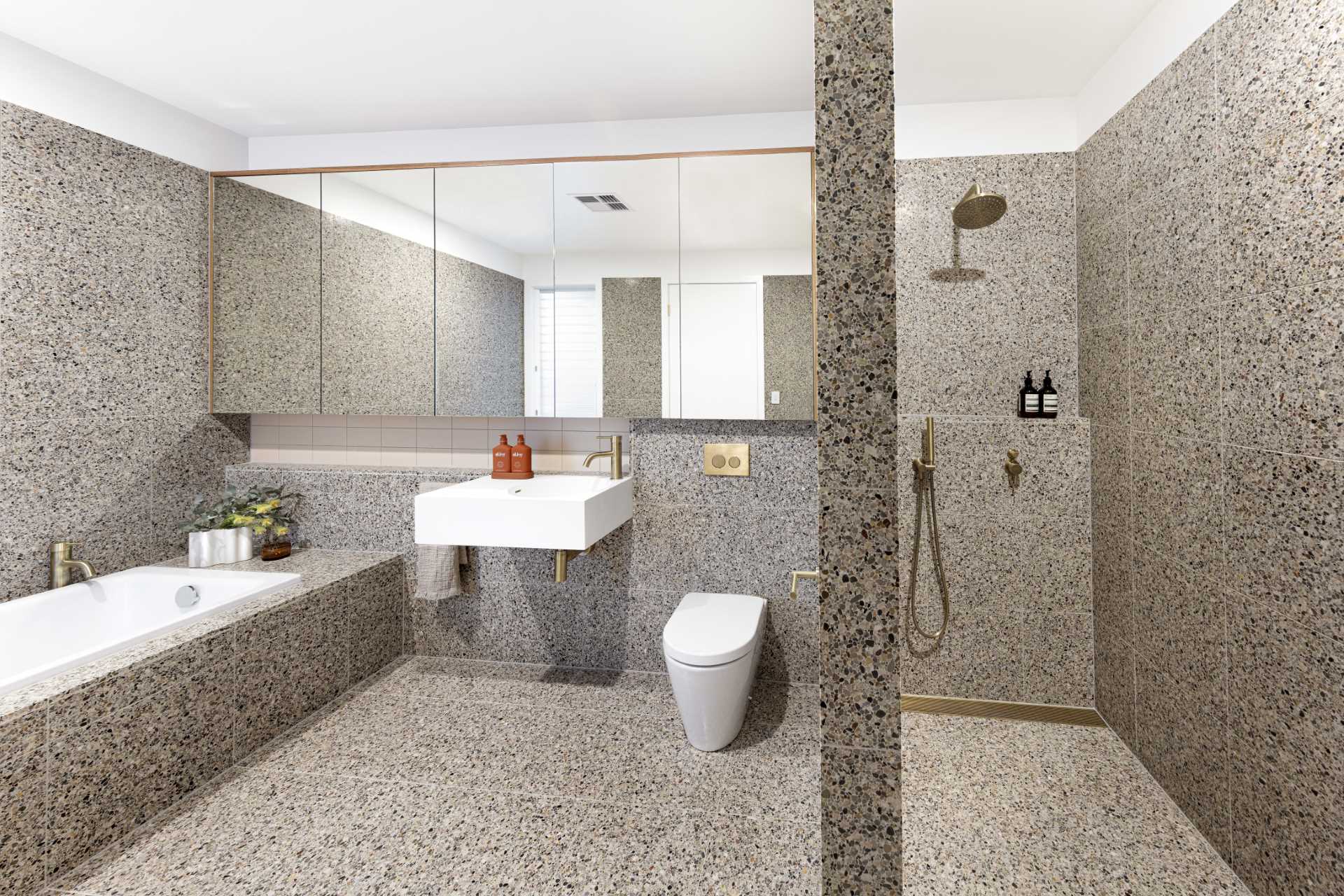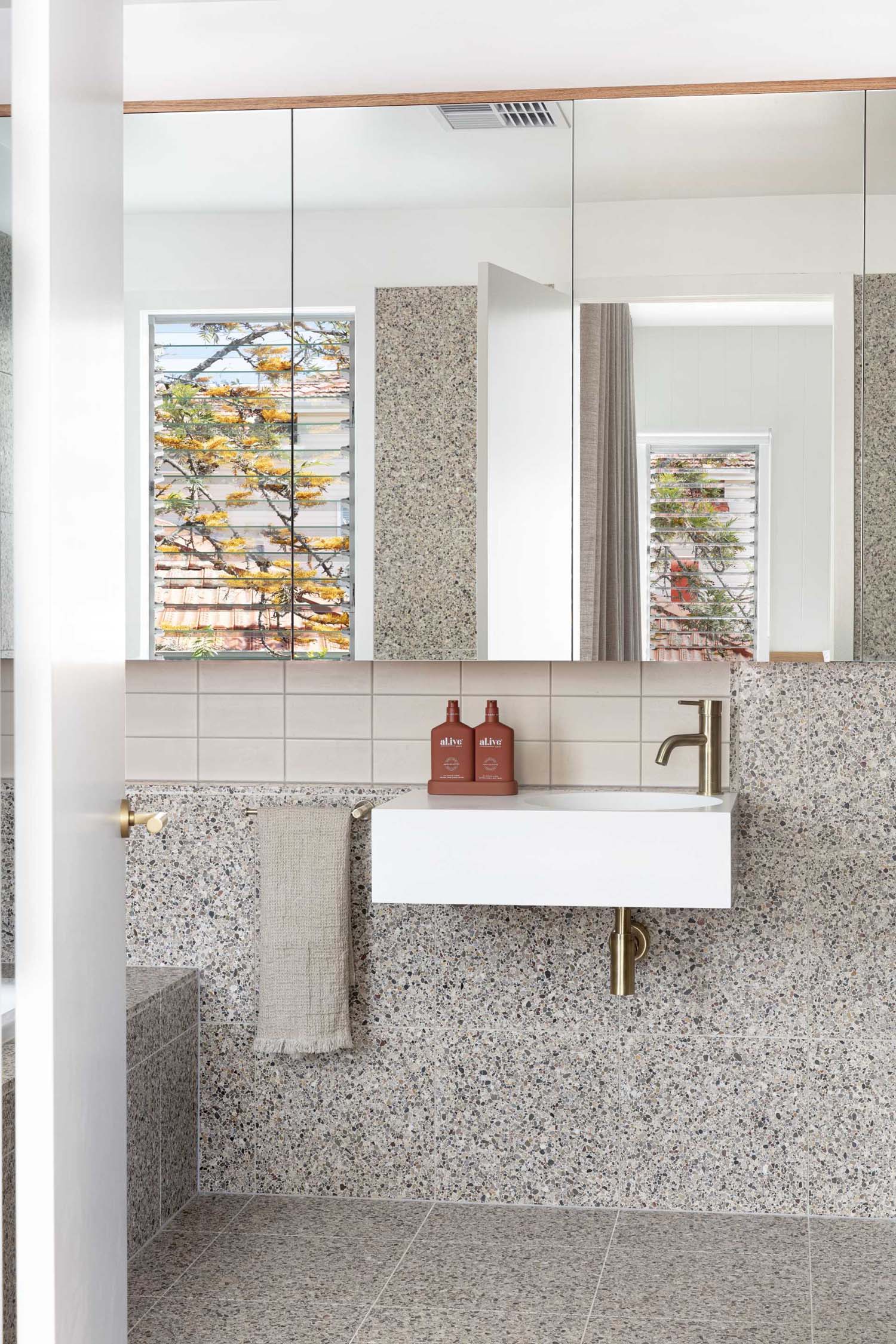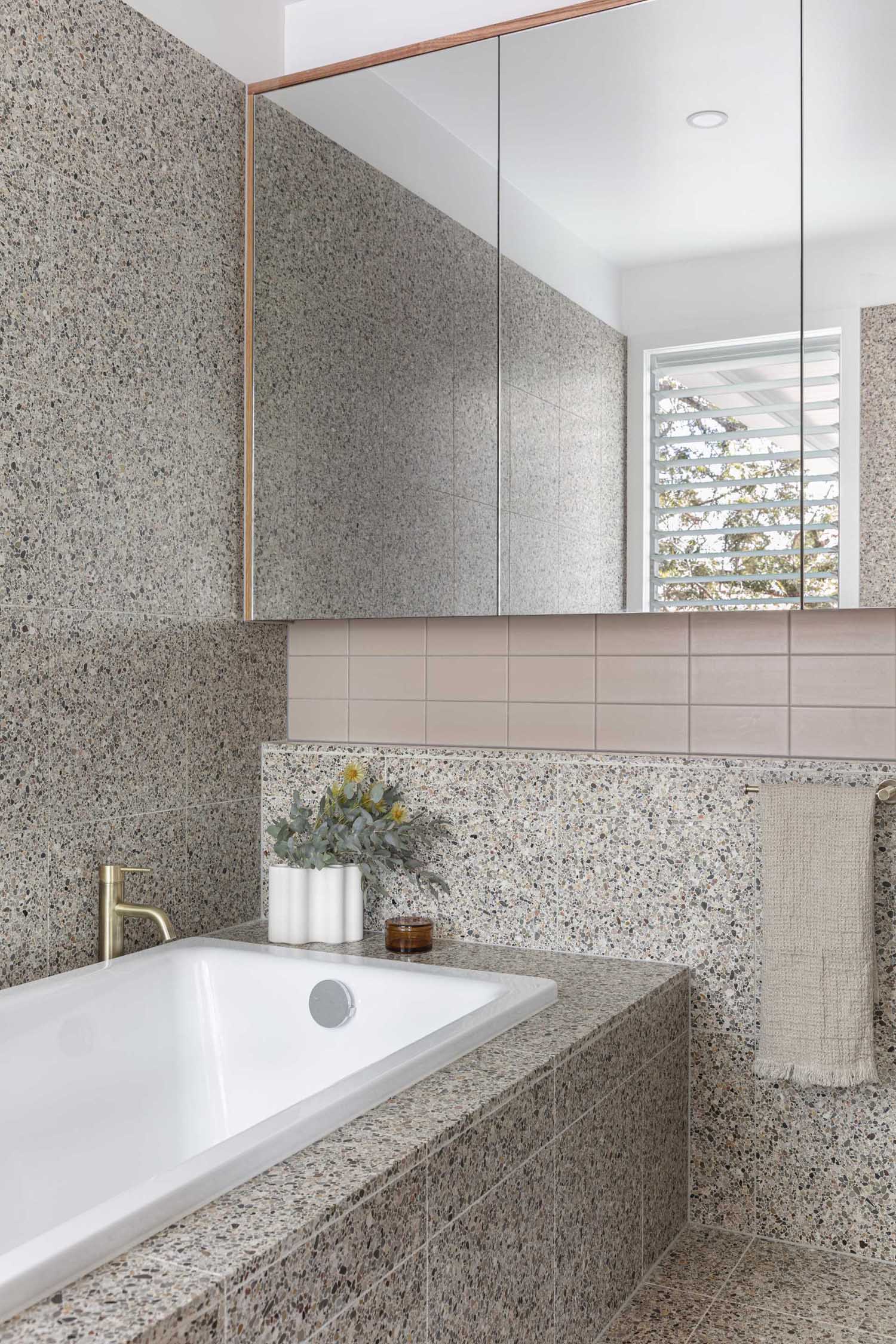 Outside the primary bathroom is the entryway hallway that leads to the kid's zone. The new area, located within the original house, includes three bedrooms, the kid's bathroom, an open plan rumpus room with a built-in wood desk, and the laundry.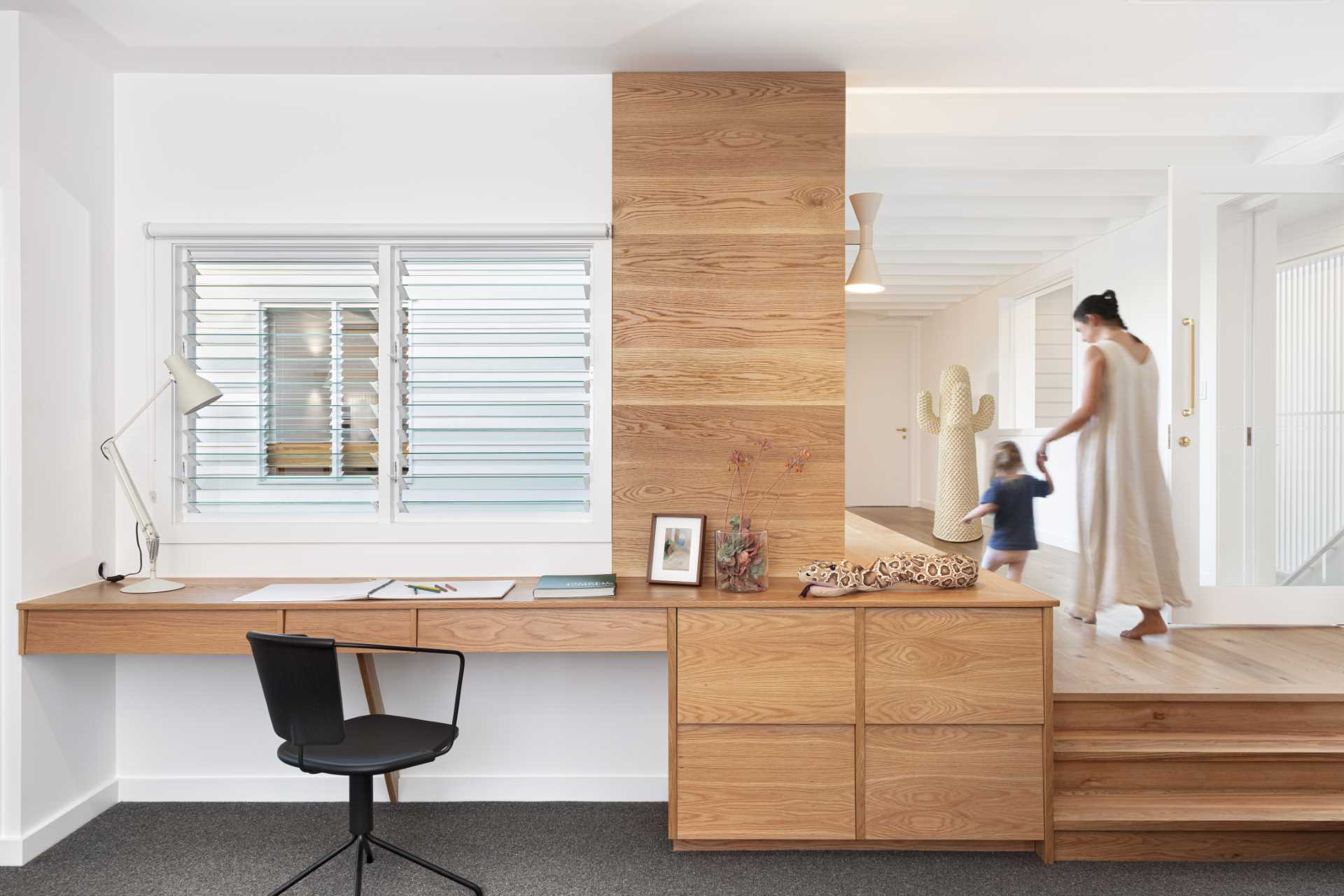 The kid's bathroom has a neutral palette, however colorful floor tiles add a hint of fun.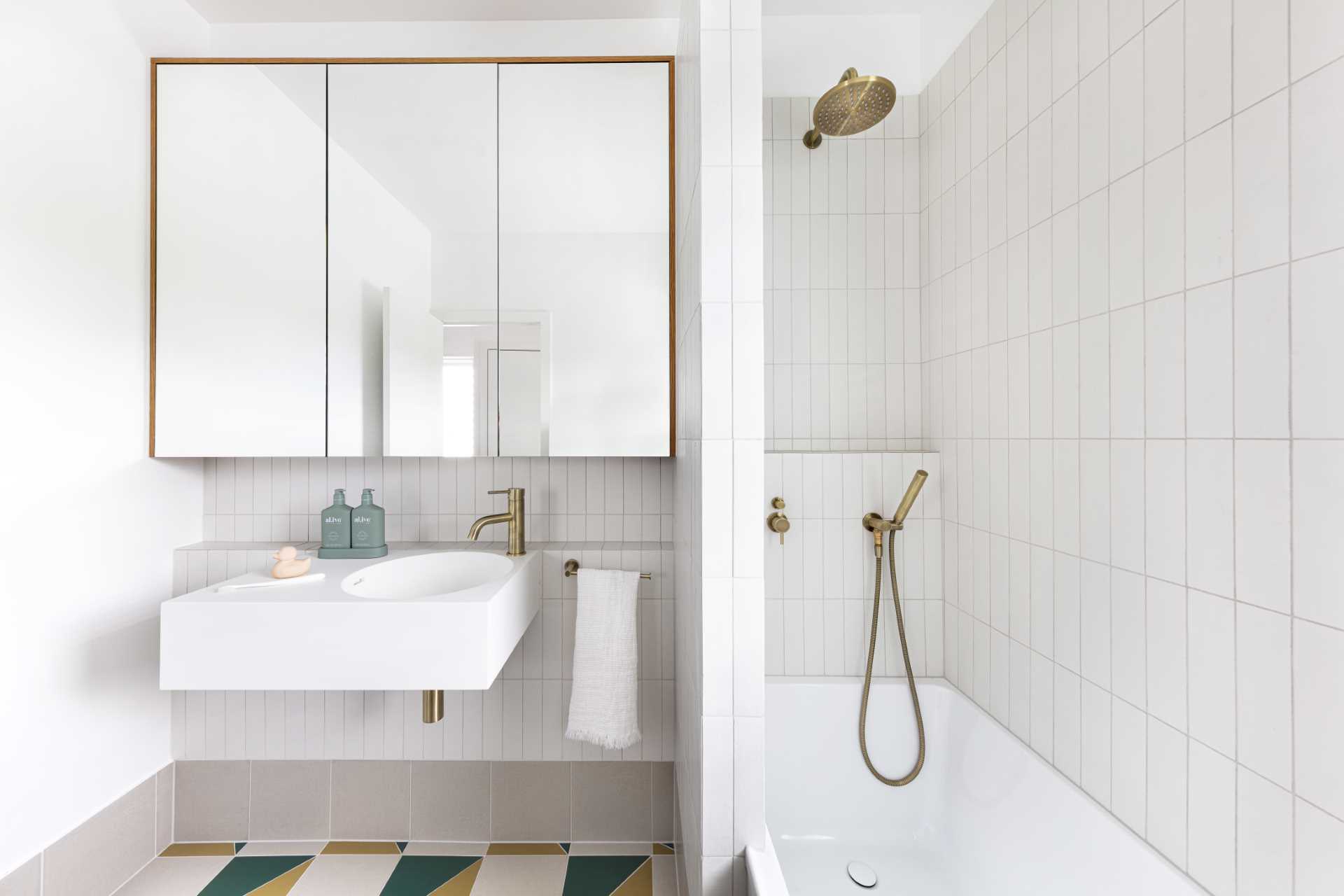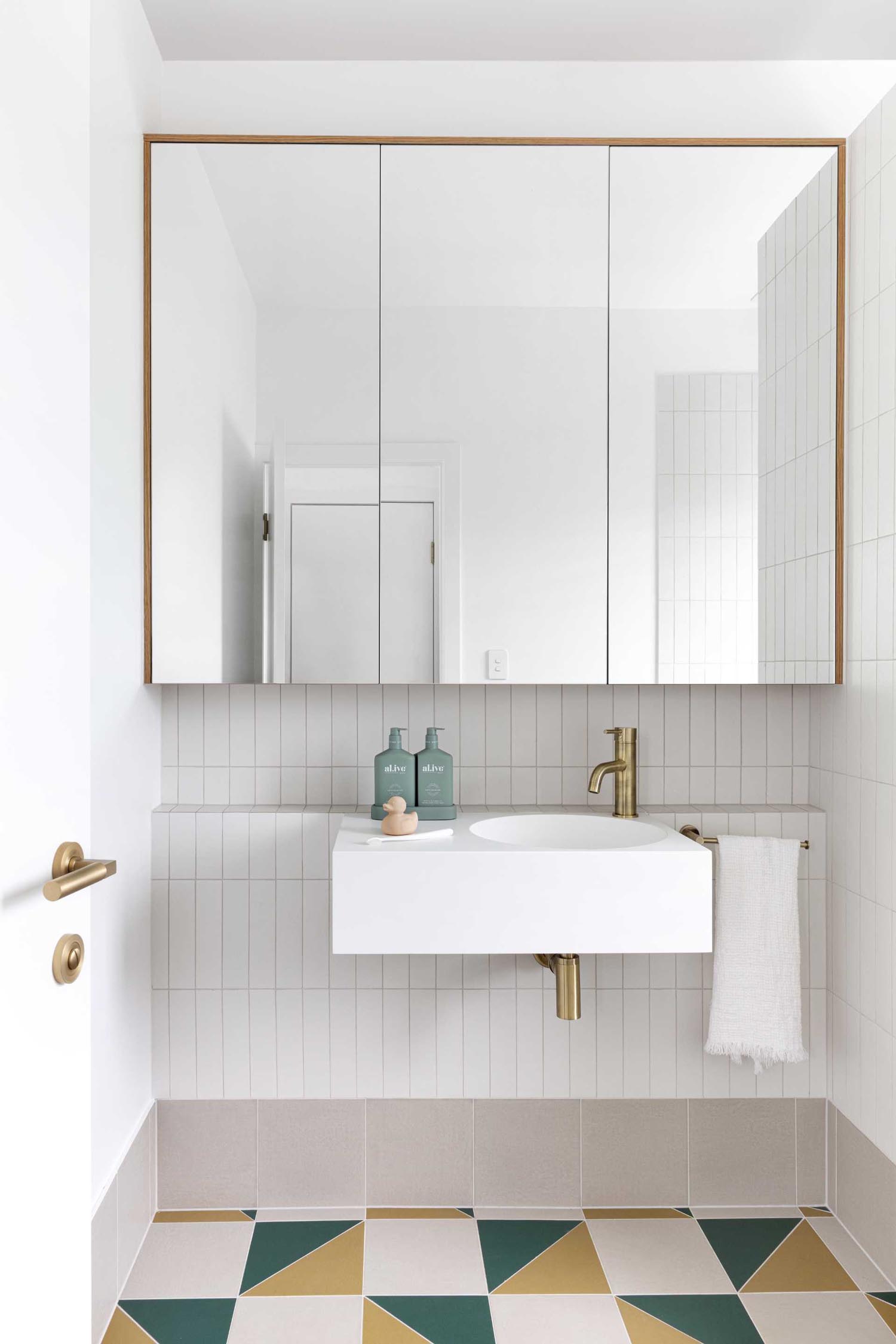 In the laundry room, hardware-free wood cabinets have been combined with a white apron sink, a white tiled countertop, and a matching backsplash.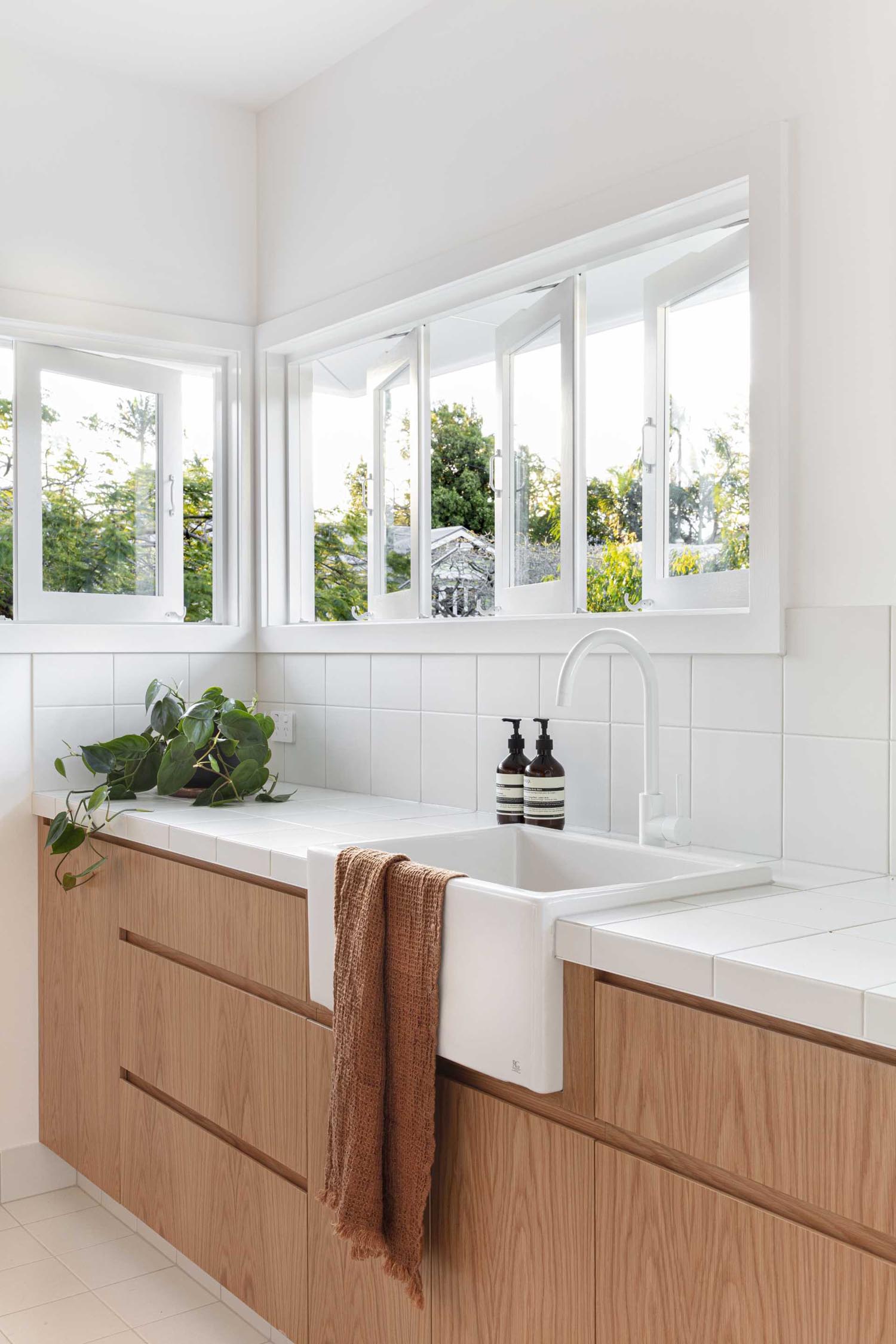 Here's a look at the floor plan that shows the separation of the main social areas of the house with the primary bedroom and bathroom, and the kid's zone.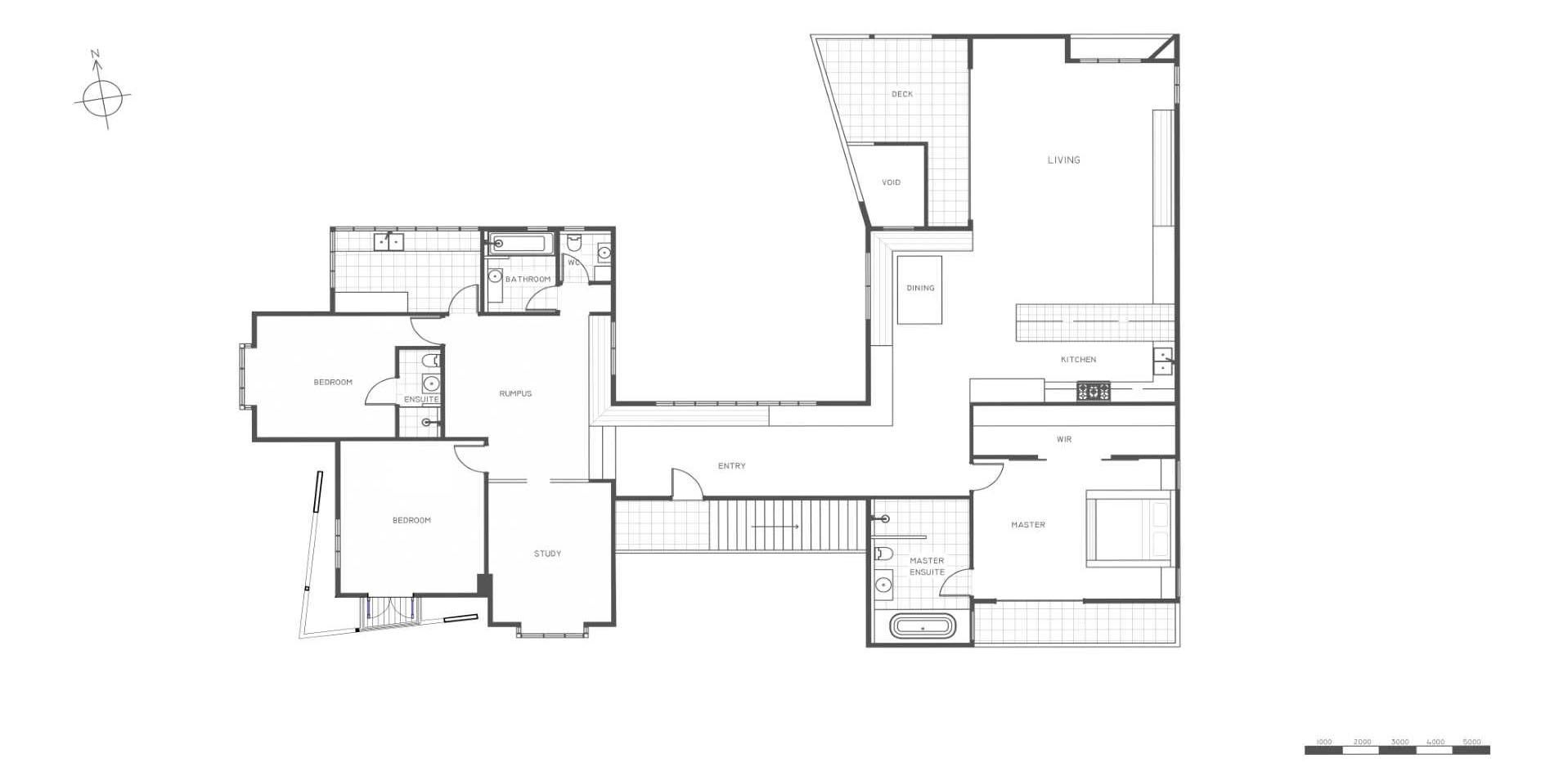 Photography by Kylie Hood | Styling: Lynda Owen | Architect: Barbara Bailey | Interior Designer: Wrightson Stewart – Project Team: Ian Wrightson, Steven Stewart, Sheena Hanks, Ryan Chapman, Chloe Kelly | Builder: JCW Builders