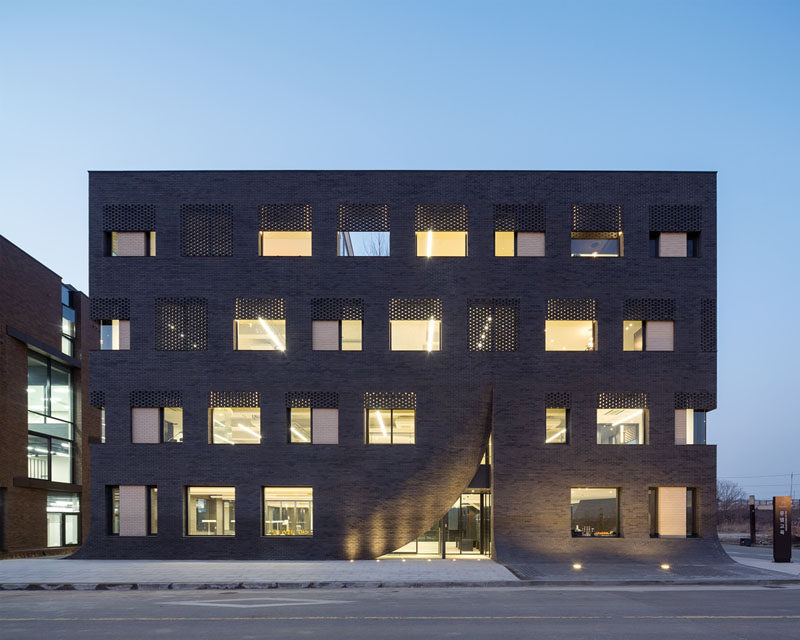 Wise Architecture have designed this building in Korea for MU:M, an English education company, that features a facade that looks as if it's being parted like a curtain to expose the entrance.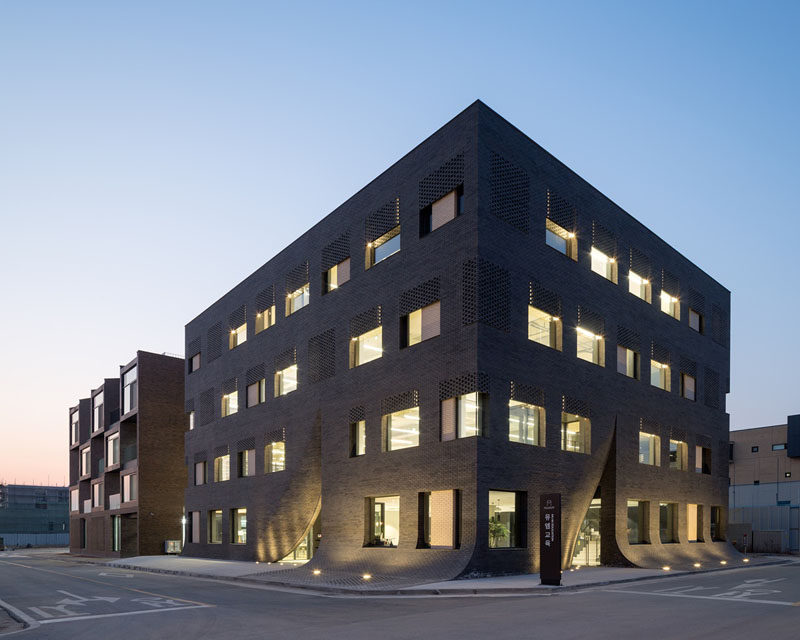 ---
The architects were inspired by the company logo of an owl. In the early stages of designing the building, it was suggested that the building should reflect a nest-shape building, however, in the end, the building took shape in the form of a stump looking naturally settled down on the ground.
---

---
The building is entirely covered in black brick, and these 'cracks' in the building are similar to that cracks you would find in a wooden stump.
---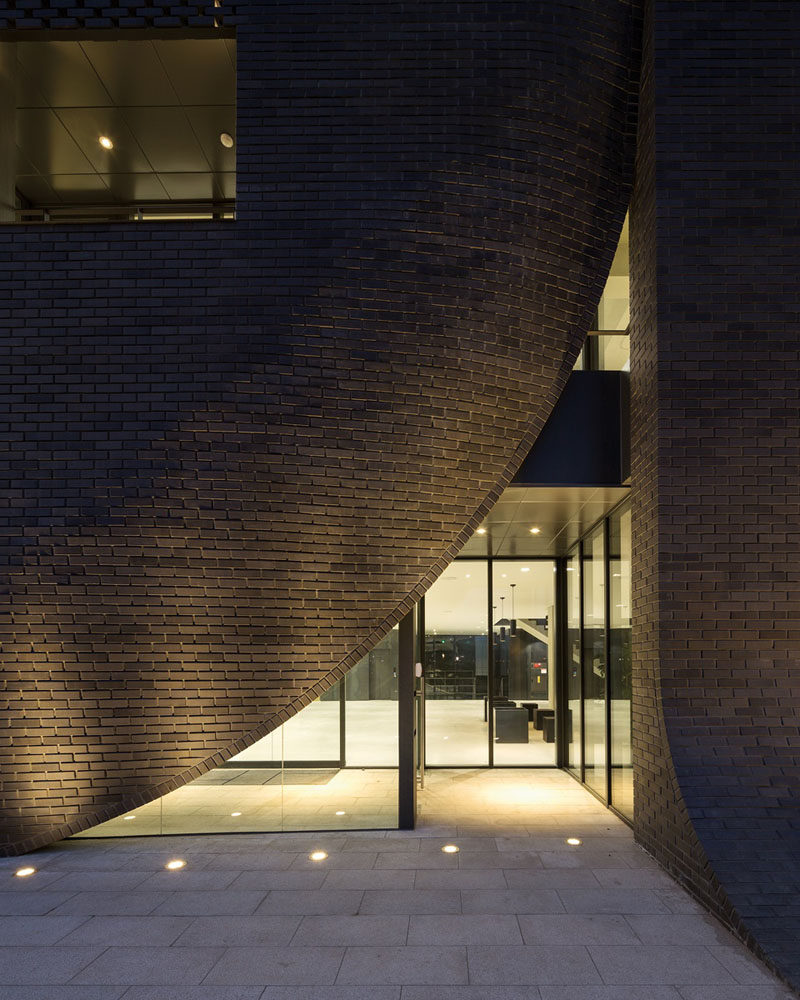 ---
The curved sections on the other parts of the building also reflect the stumps, where the wood would naturally curve out to meet the ground.
---