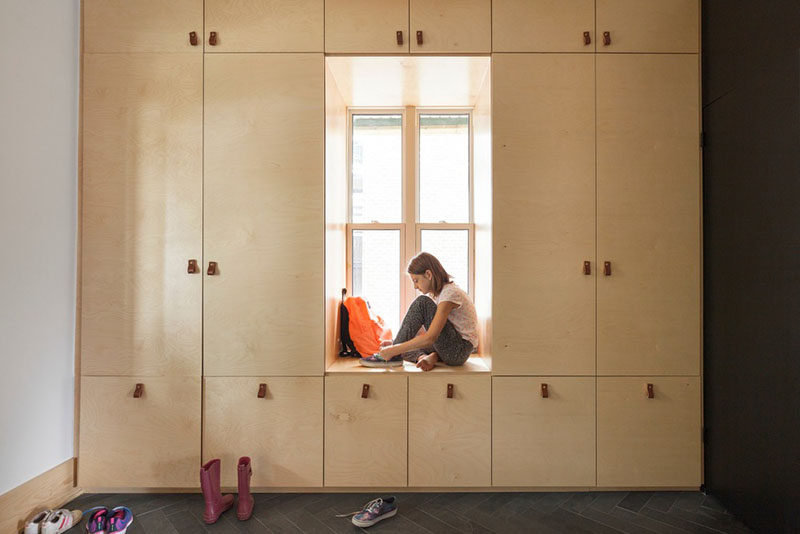 When owner/designer Mélissa Ohnona was renovating the interior of this century old house in Montreal, Canada, she wanted to include an area in the entryway that would provide a place to put your shoes on, as well as provide extra storage.
She did this by designing a custom-built storage unit with leather pulls that fills the entire wall. The extra storage allows for items like coats, umbrellas and shoes to be put away when not being used.
The custom cabinetry also wraps around the window, and due to the depth of the cabinets, a window bench for putting on shoes was able to be included in the design.