Davey McEathron Architecture designed a house in Austin, Texas, that includes a custom entryway bench with a bookshelf.

The wood-lined niche was created instead of using a solid wall, and as a result, it allows natural light to filter through to the kitchen.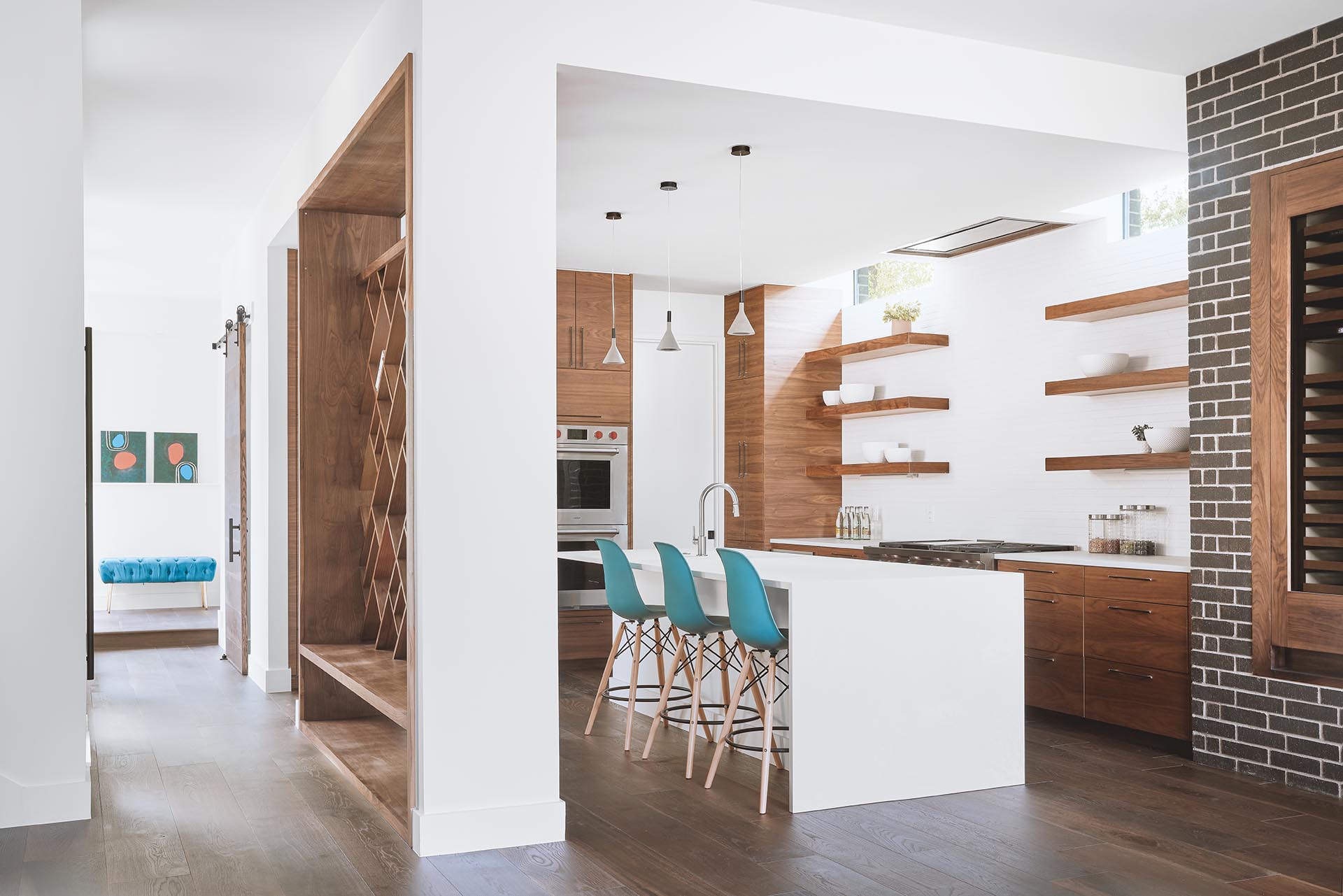 The diagonal shelves of different sizes provide an artistic detail to the home that's apparent as soon as someone walks through the front door.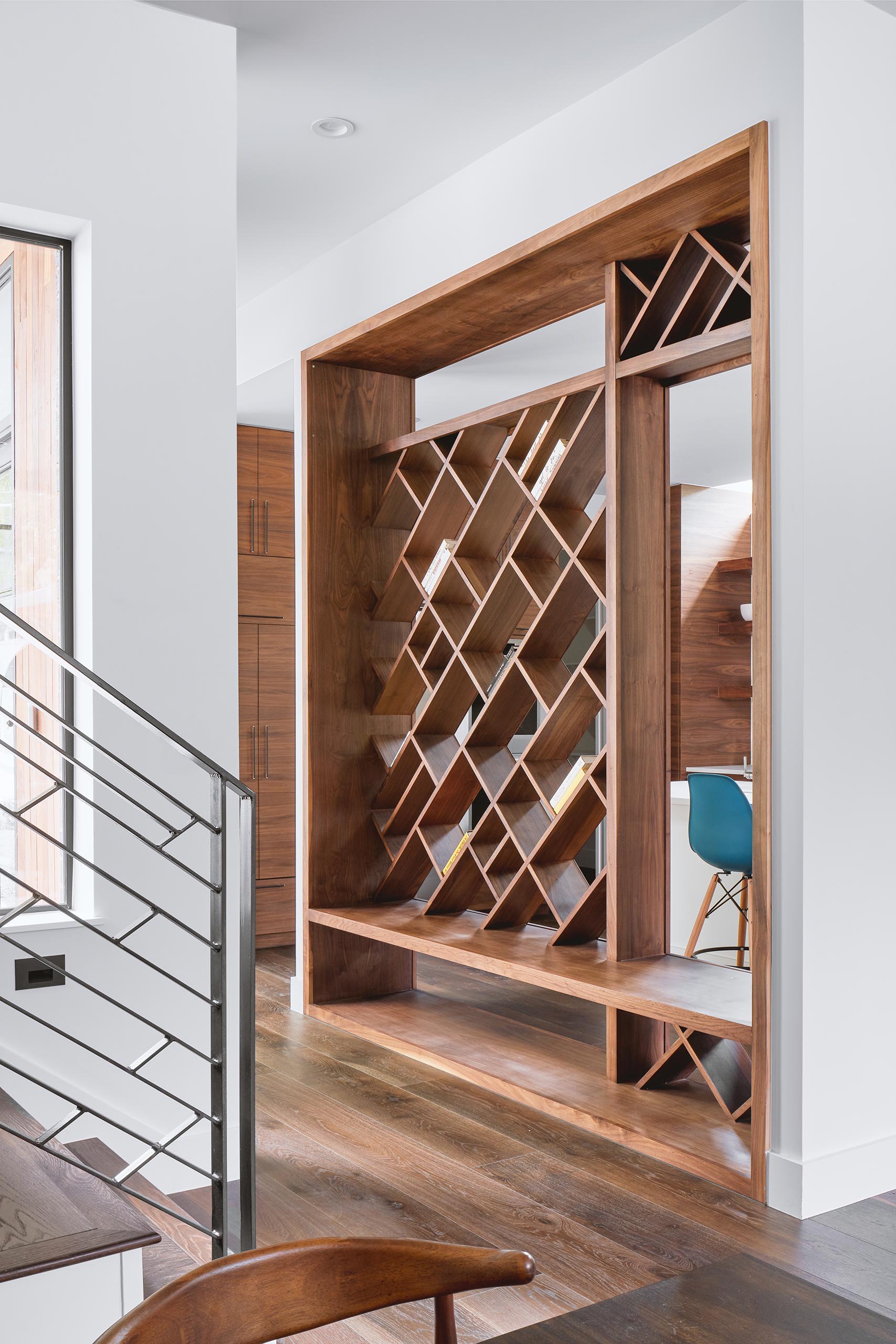 The wood used in the design of the entryway also complements the wood flooring throughout the interior, as well as the wood cabinetry and floating shelves in the kitchen.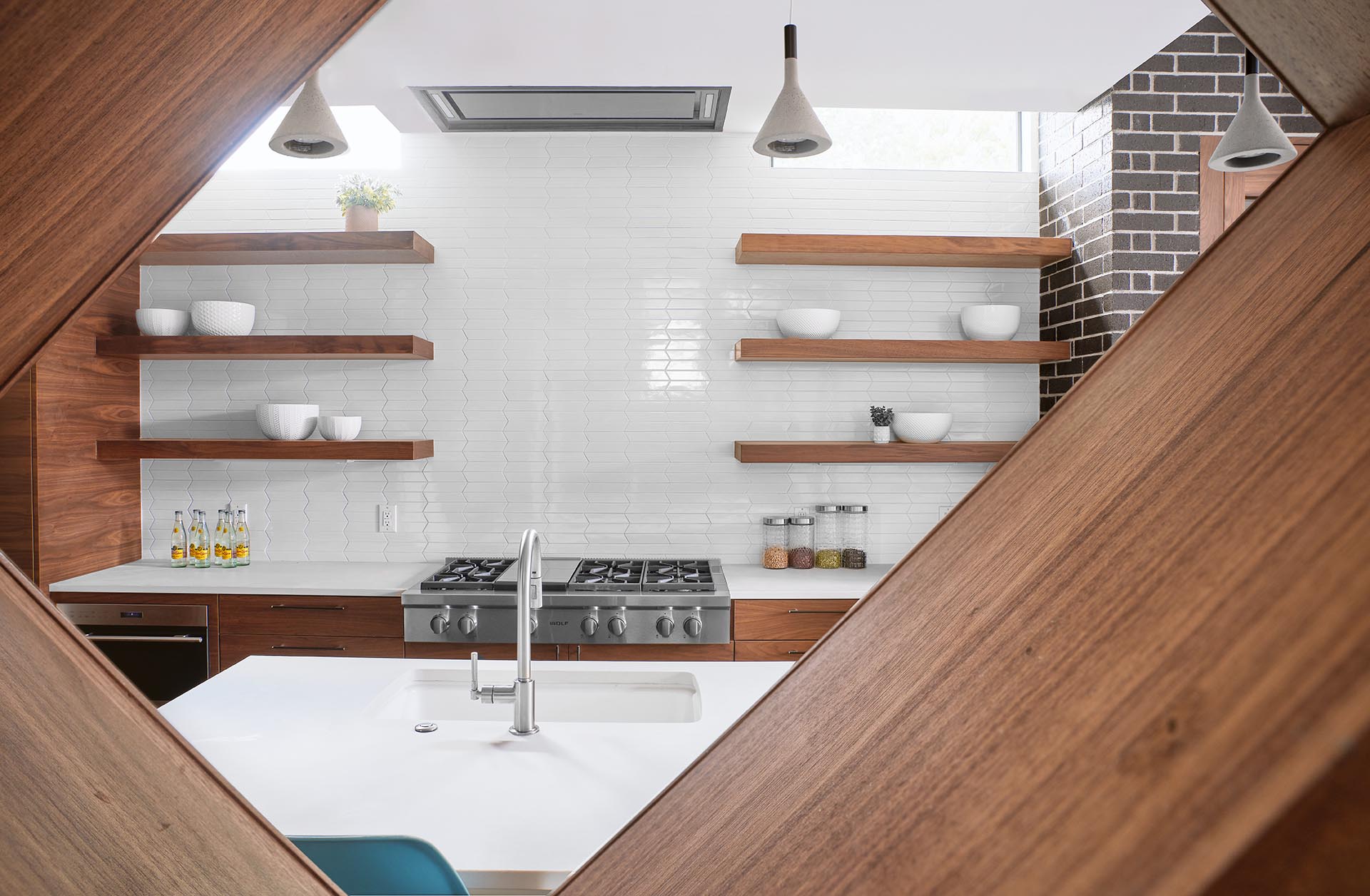 If you're interested in seeing more photos of this house, we've included them below.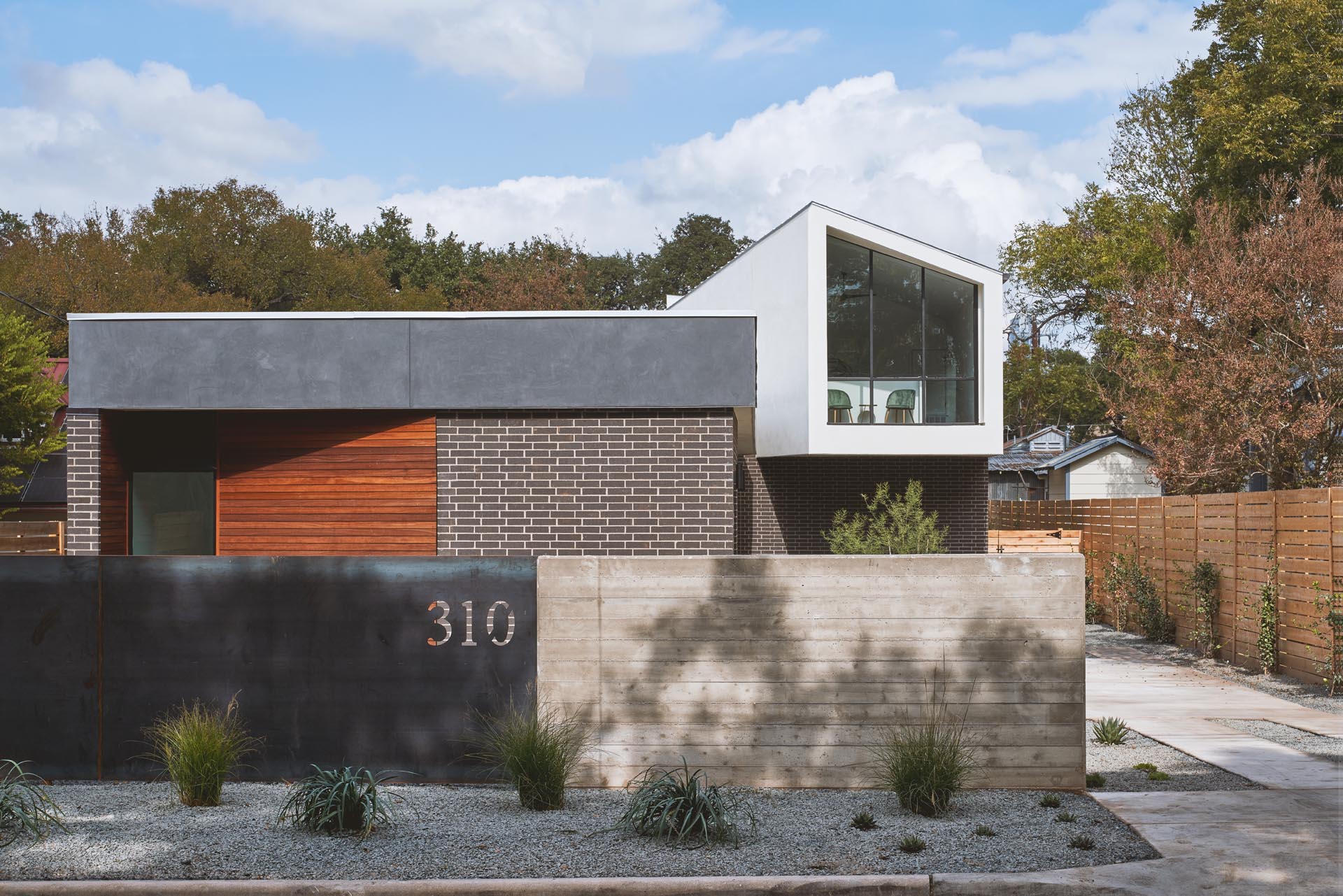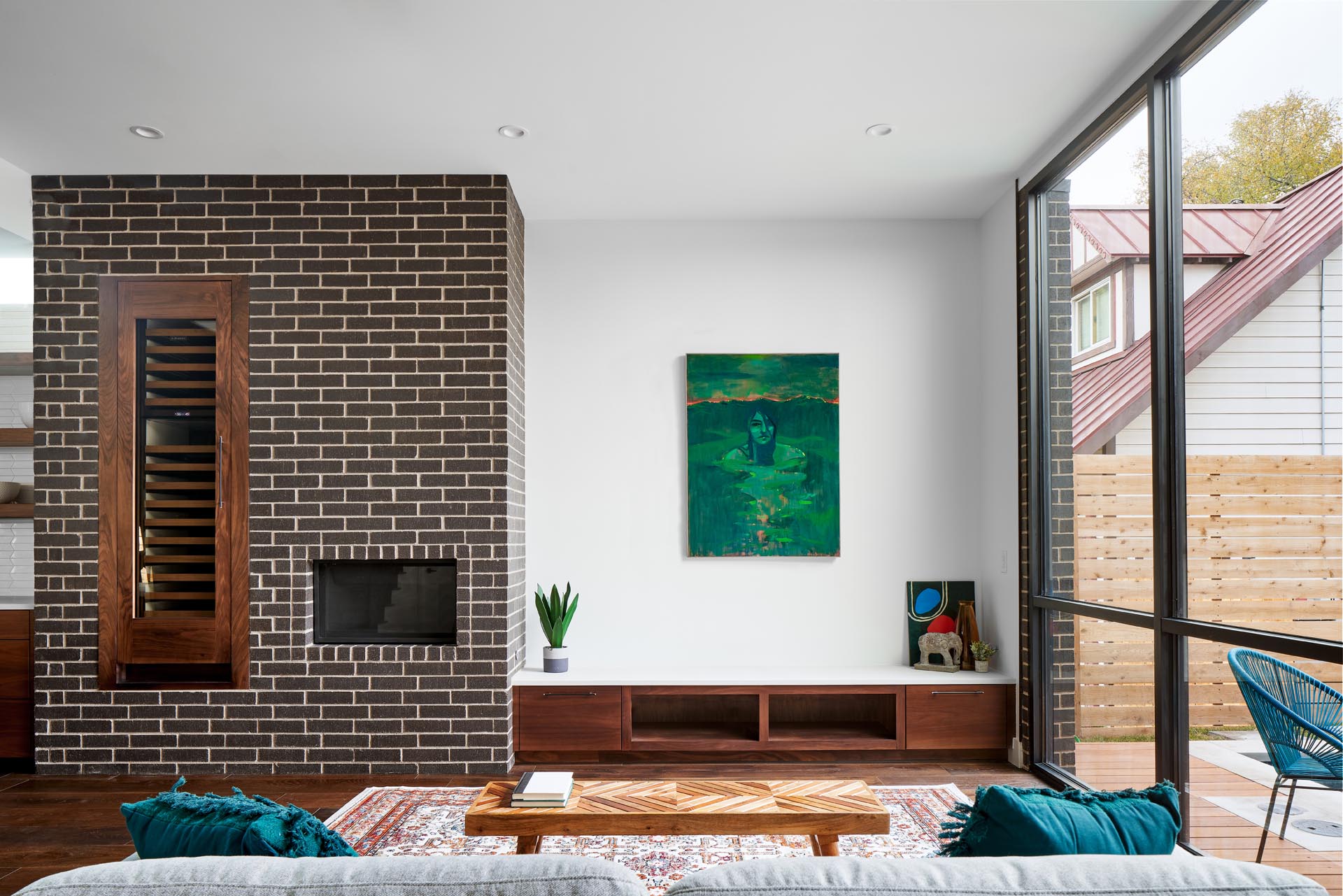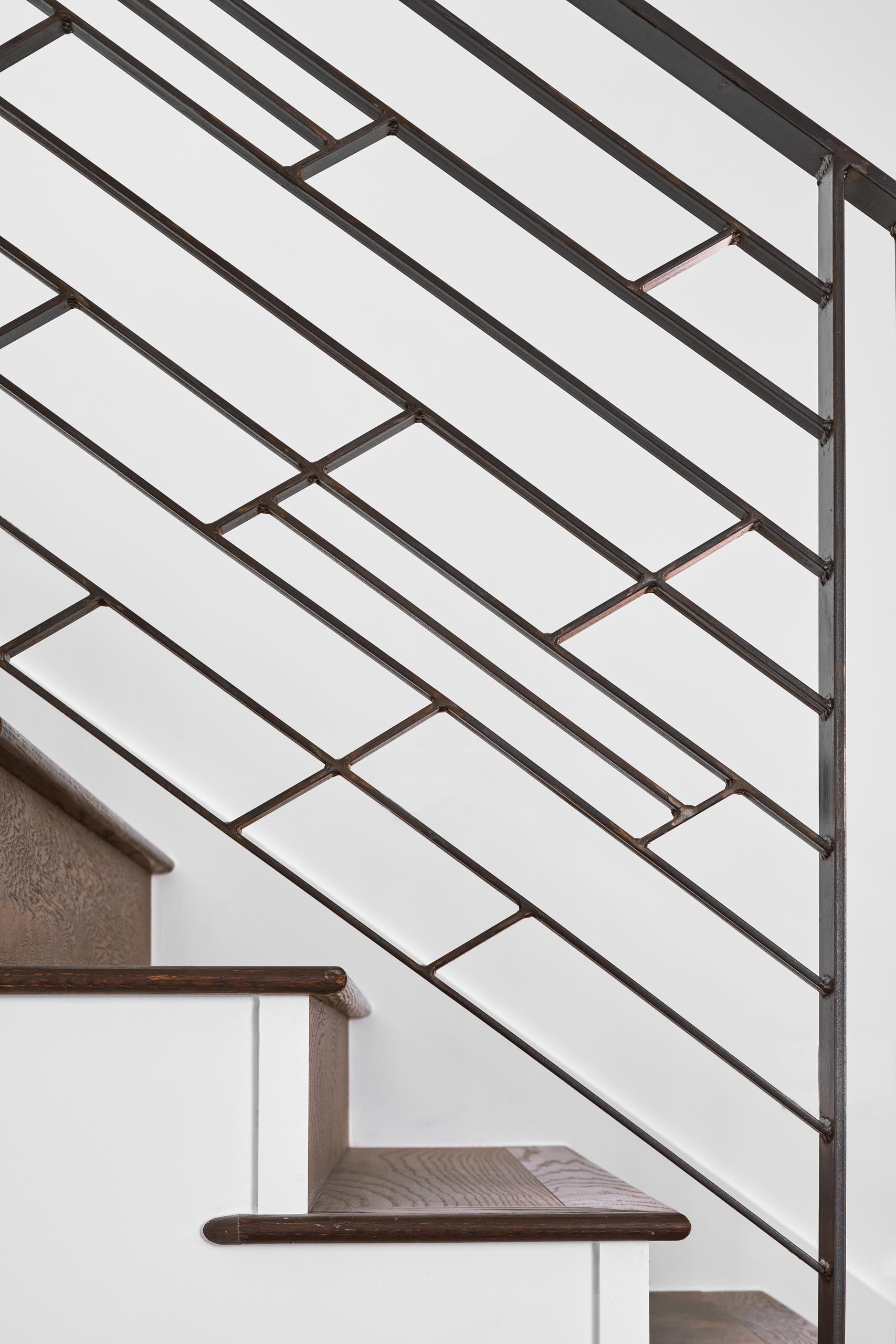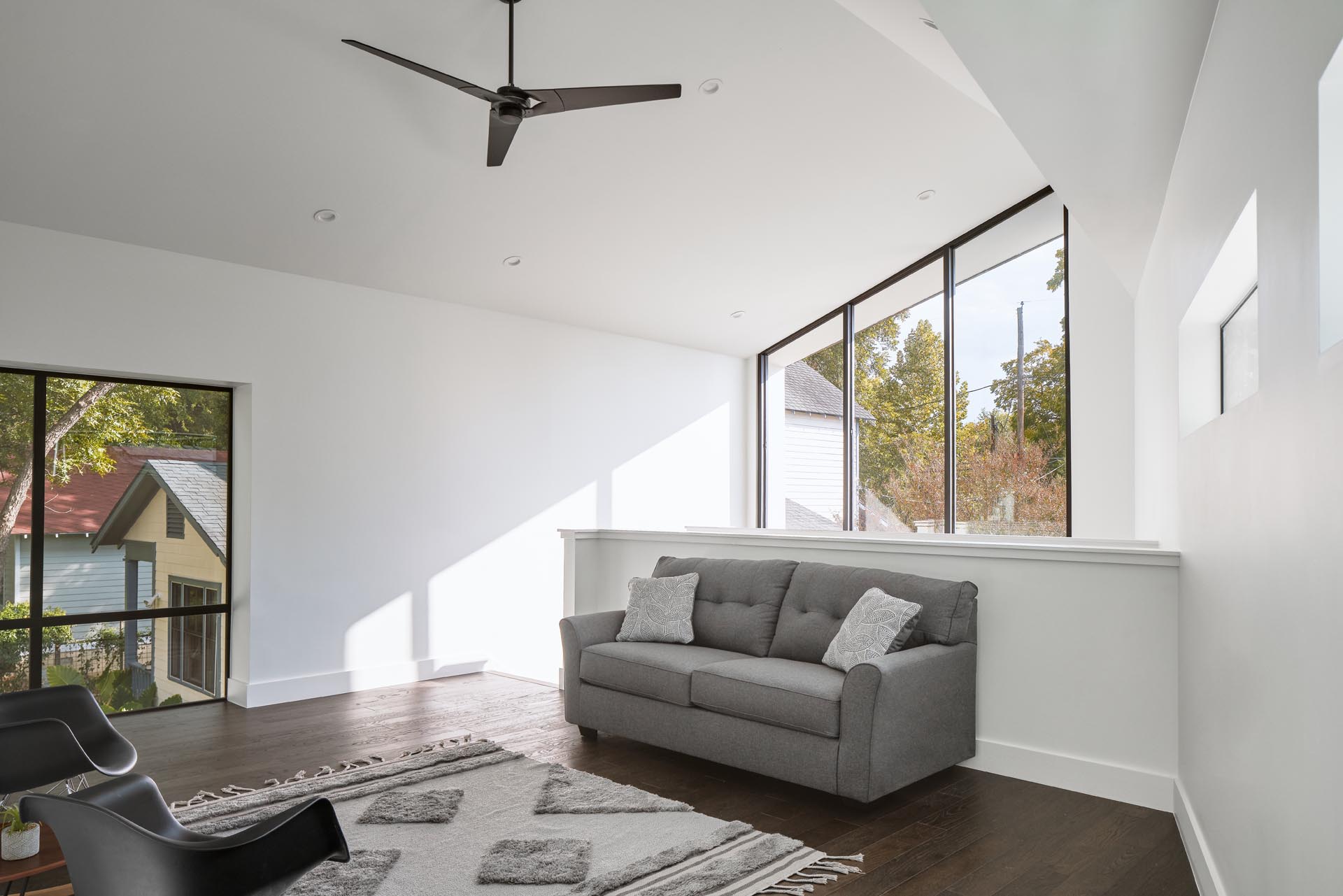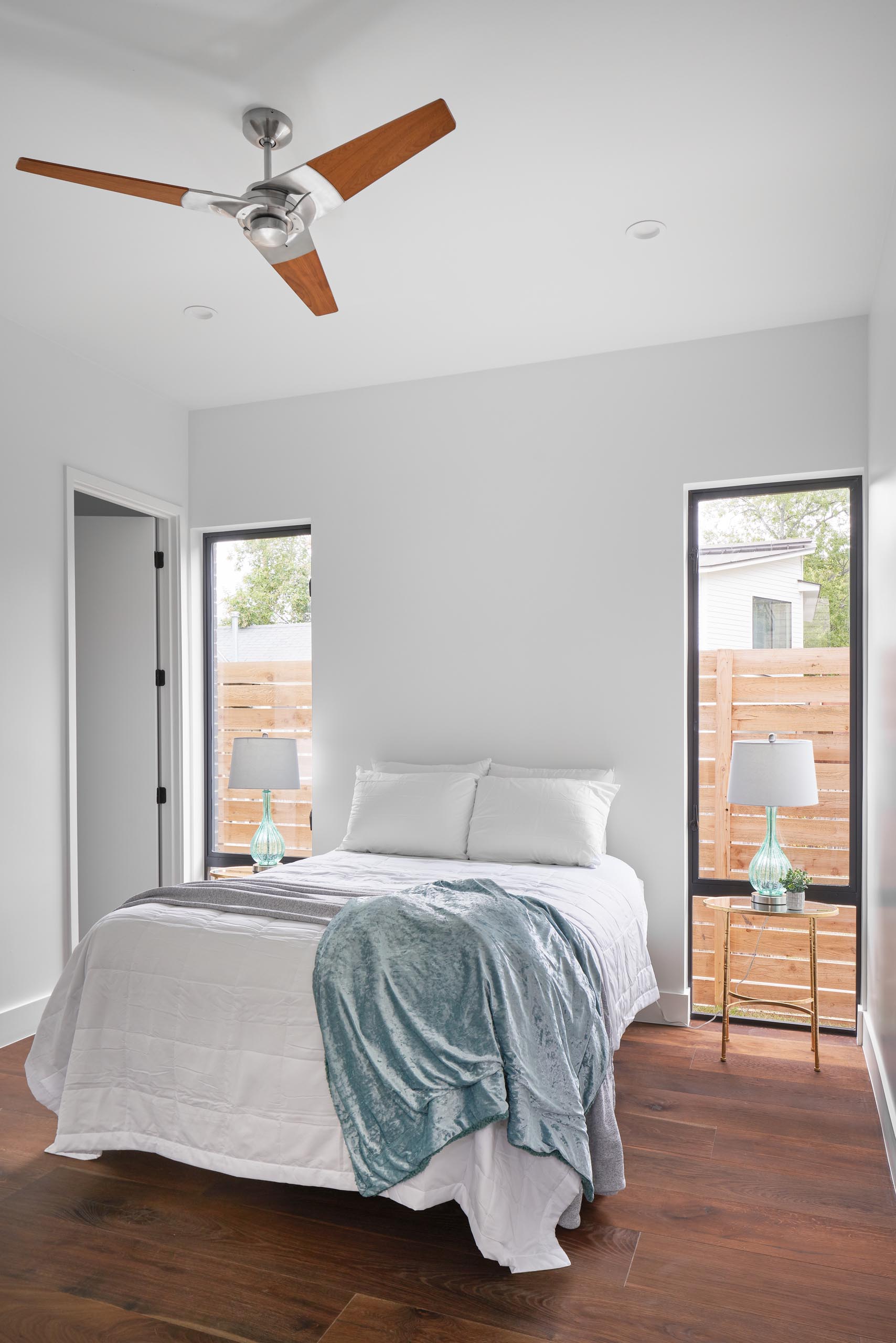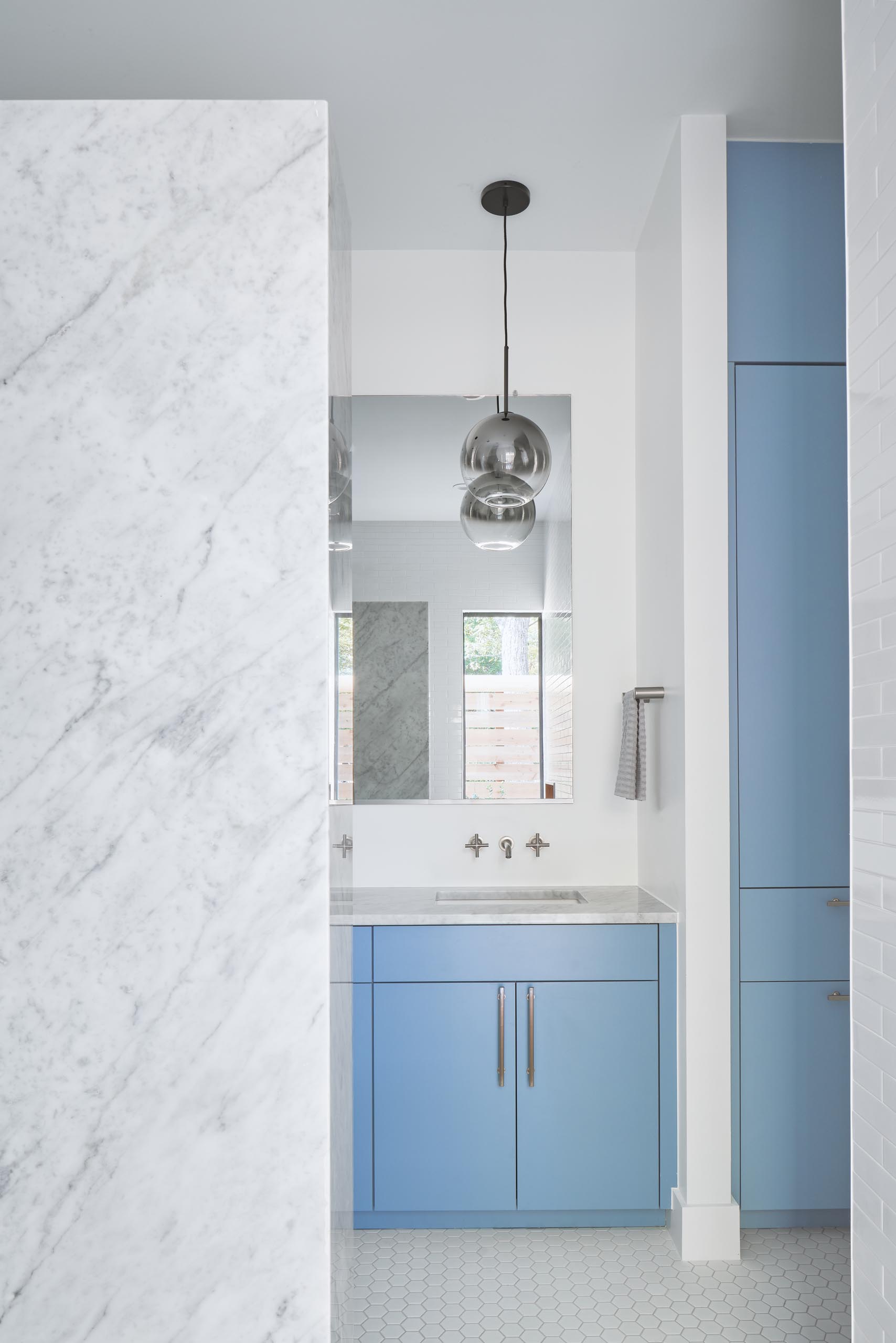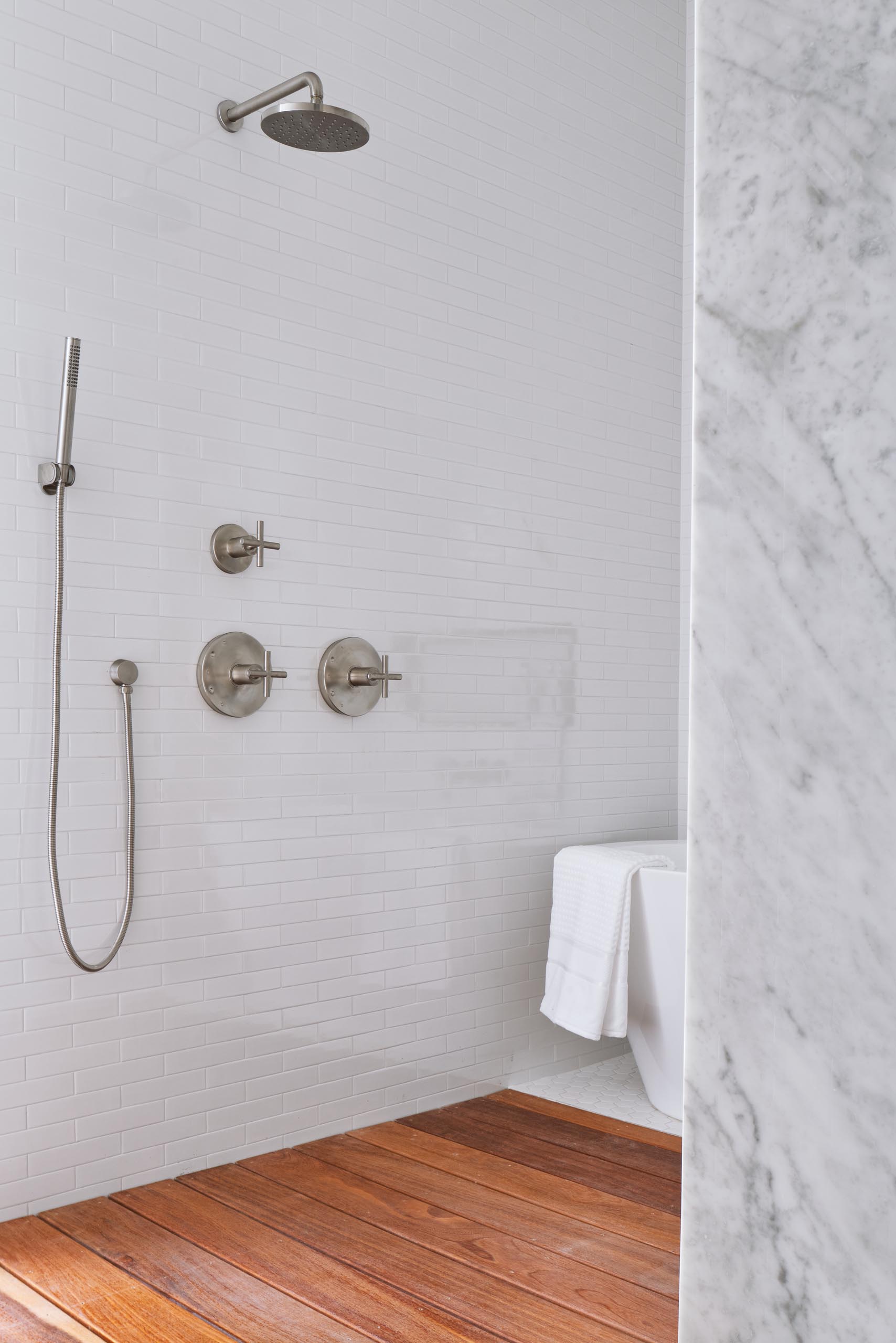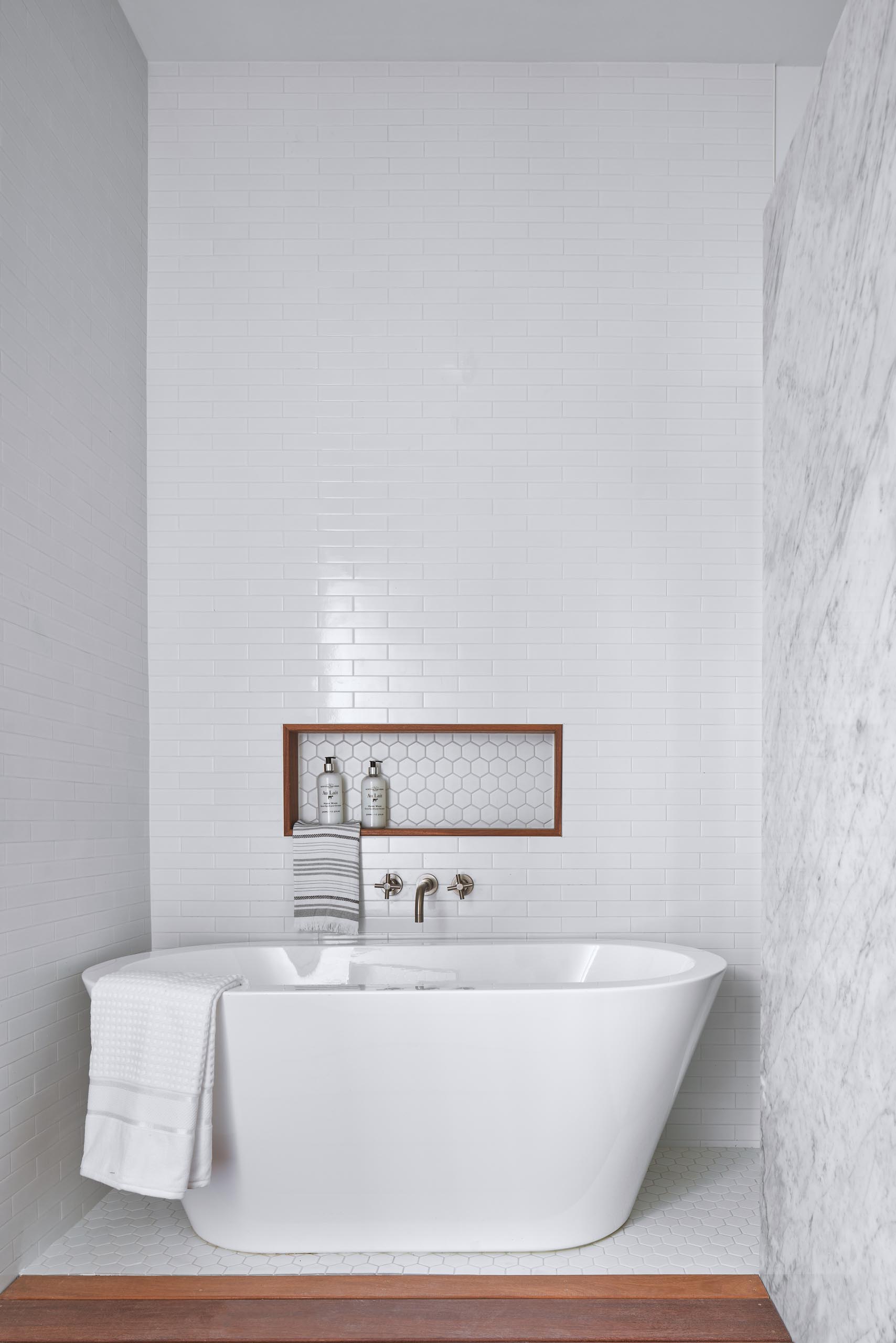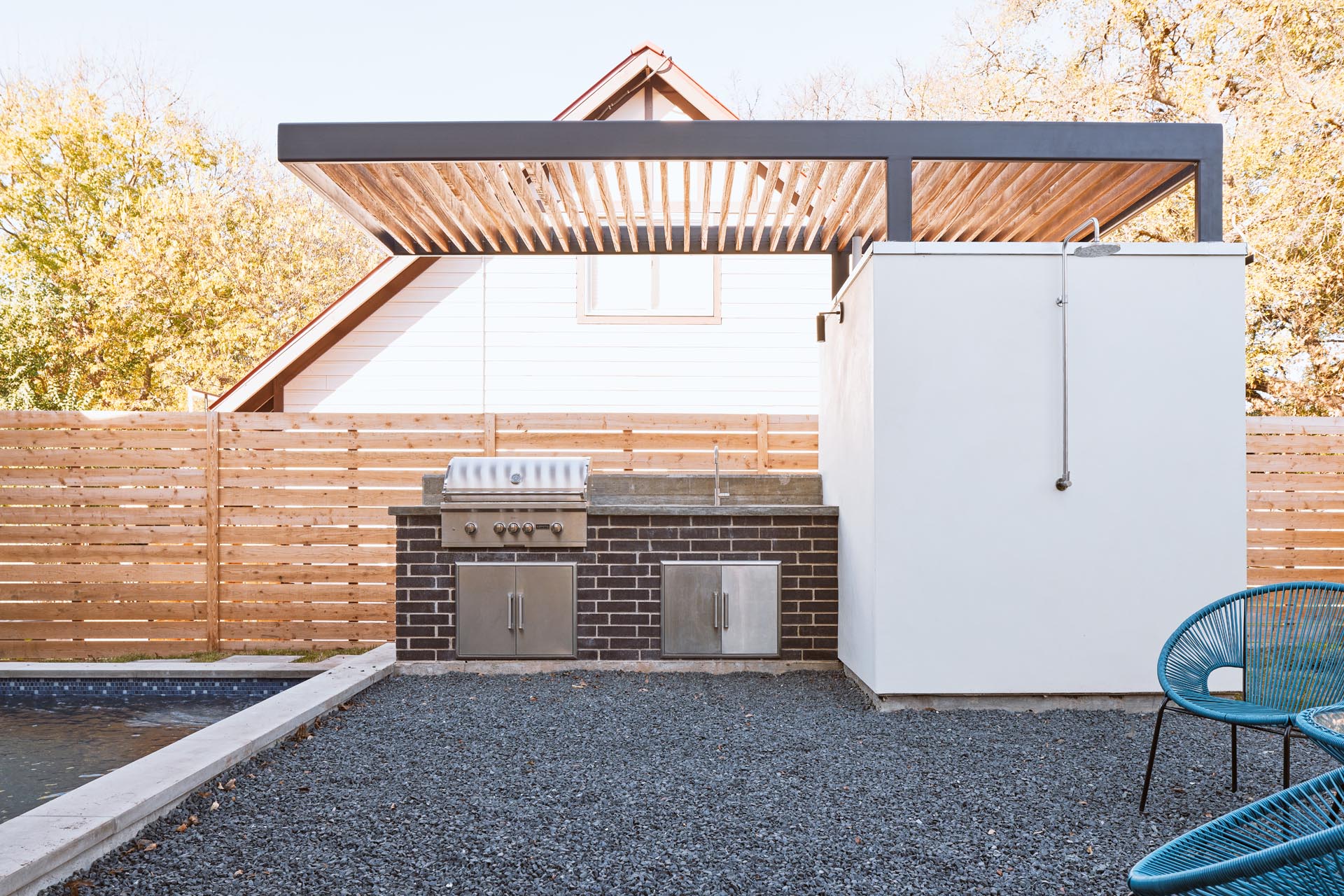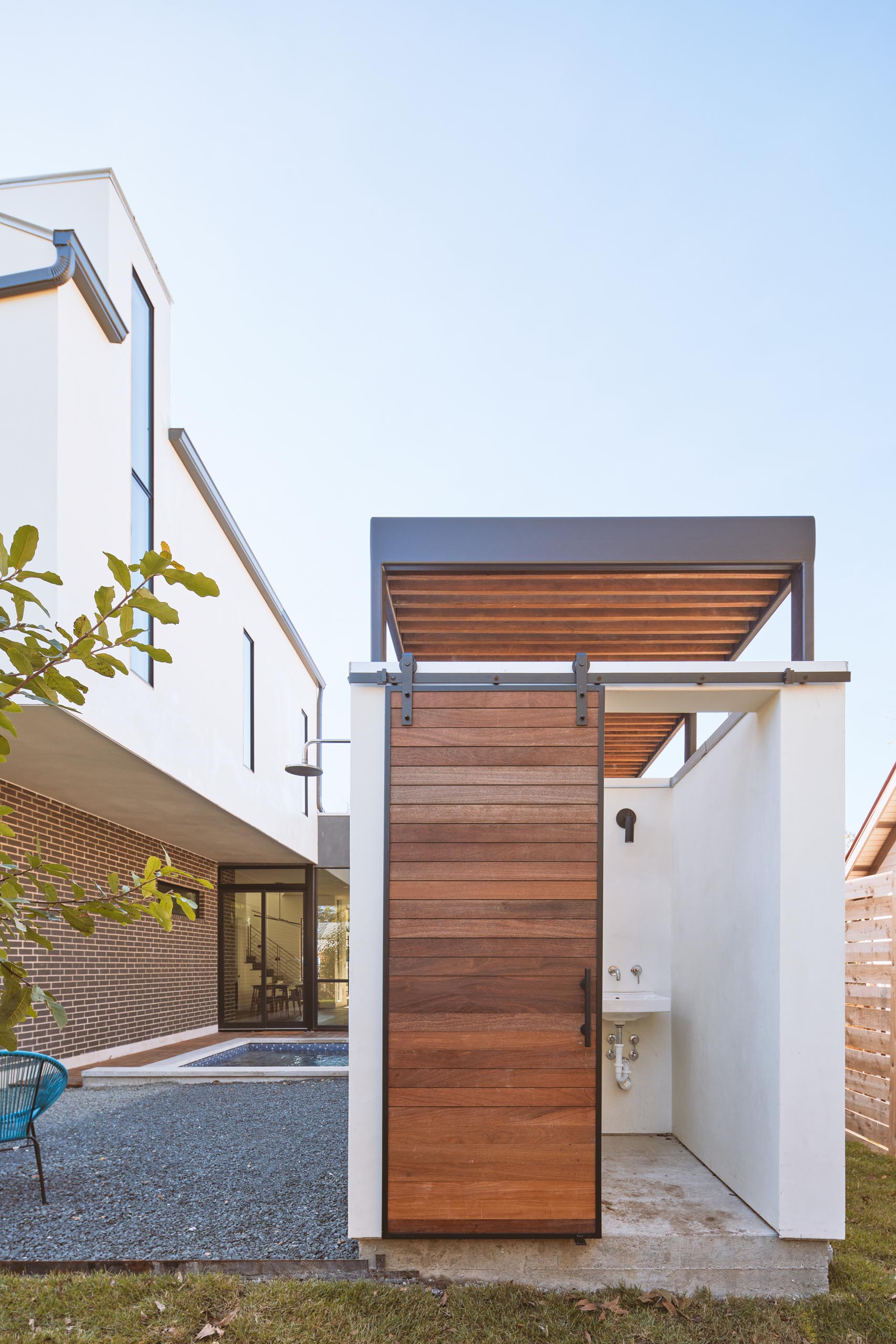 Photography by Leonis Furmansky and Dave McEathron Architecture | Architect and Interior Design: Davey McEathron Architecture