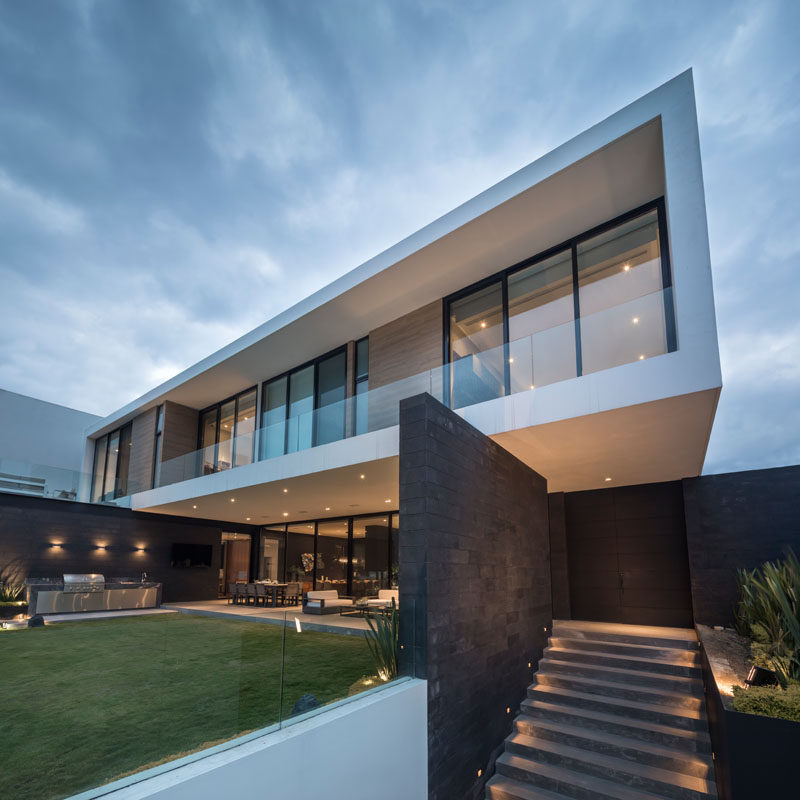 Gilberto L. Rodriguez of GLR Arquitectos has designed a new modern house in Monterrey, Mexico, that enjoys views of the Sierra Madre Mountain Range.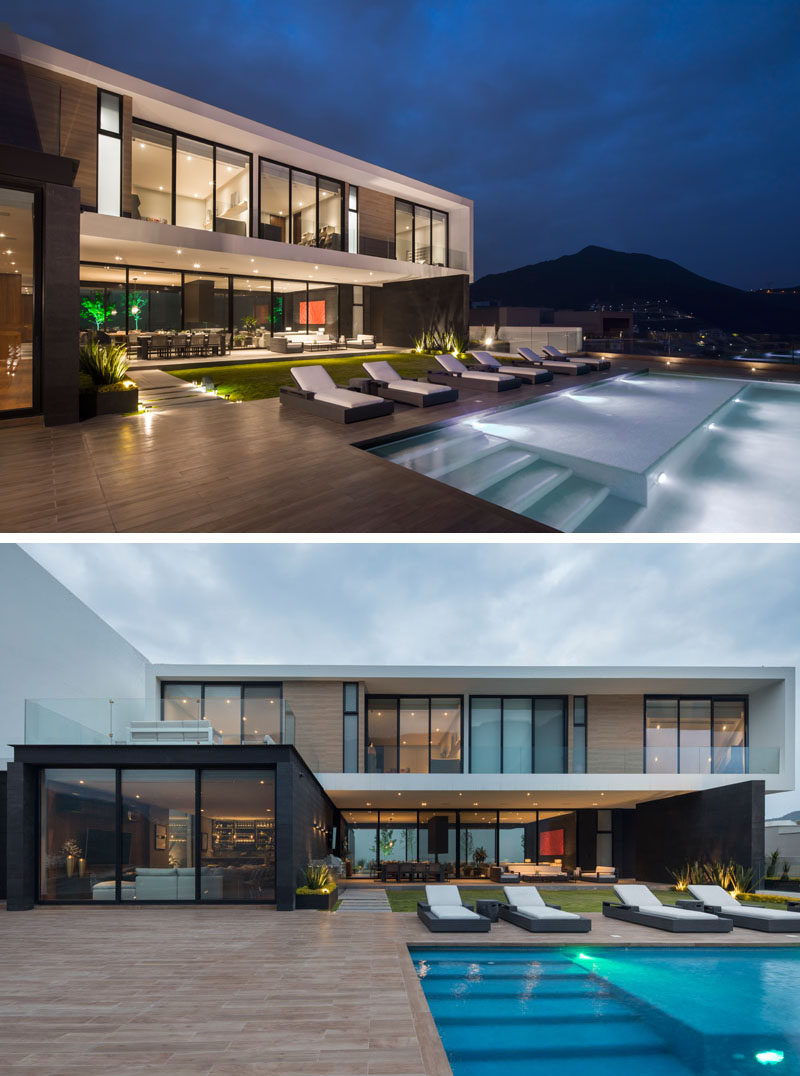 At the rear of the property, there's a backyard with a swimming pool and sun deck.
---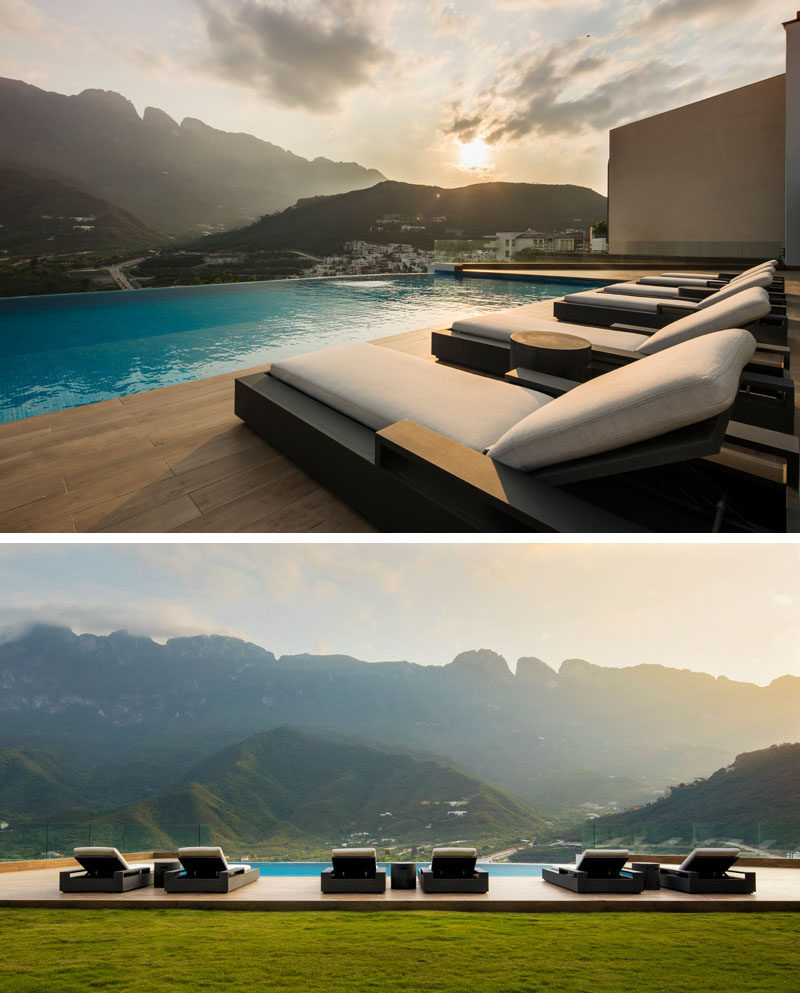 Other outdoor spaces include a partially covered outdoor lounge and dining area, as well as an outdoor bbq/kitchen.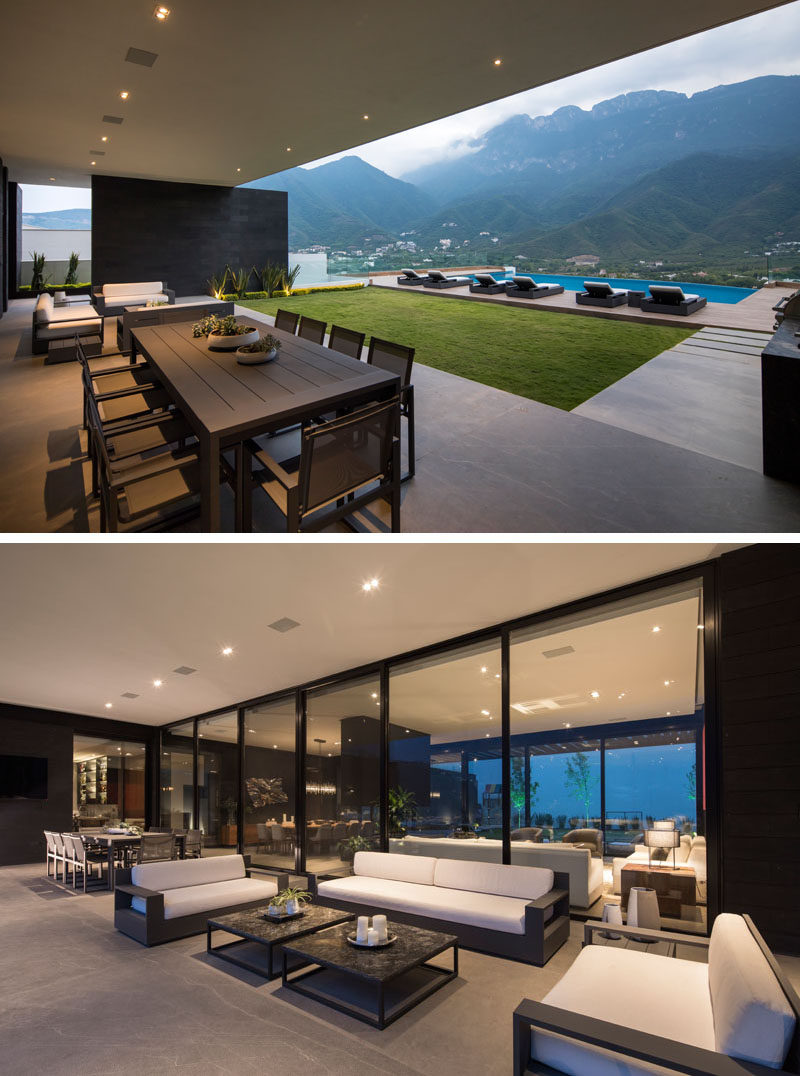 Large sliding glass doors open to connect the exterior and interiors spaces, with the living room separated from the dining room by an open fireplace.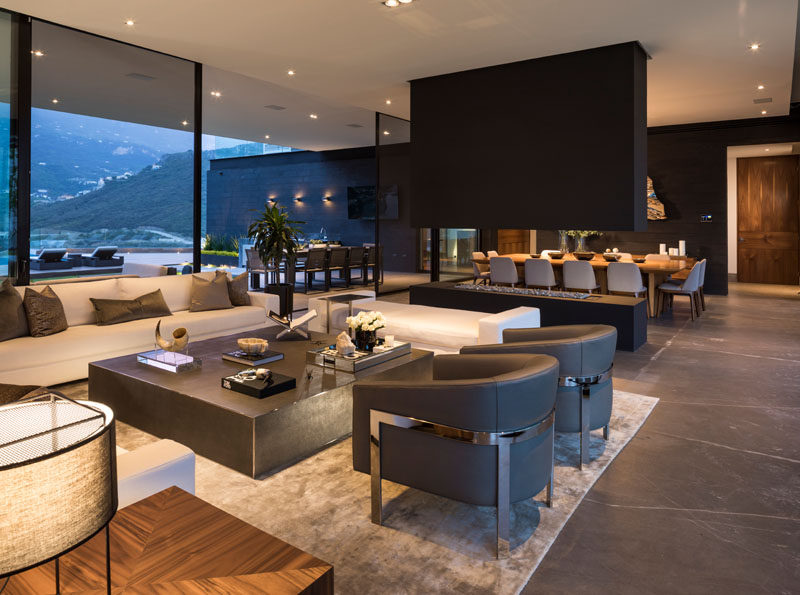 In the dining room, a sculptural chandelier brightens the room, while the light is reflected in the metallic wall sculpture.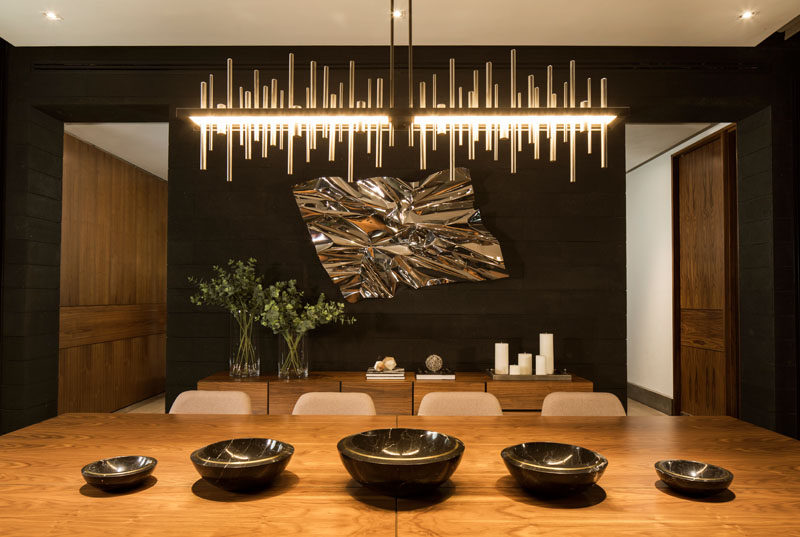 Off to the side of the dining room is an open plan casual bar and lounge area.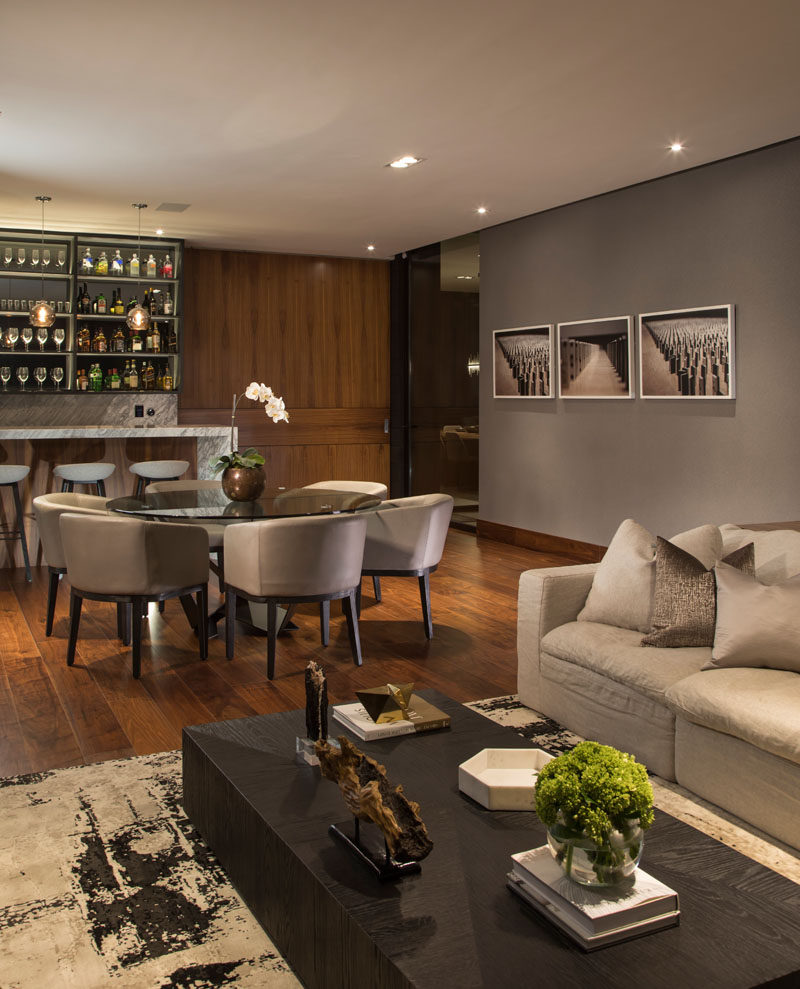 In the bar, a shallow shelf with a mirrored back and hidden lighting highlights the bottles and glassware.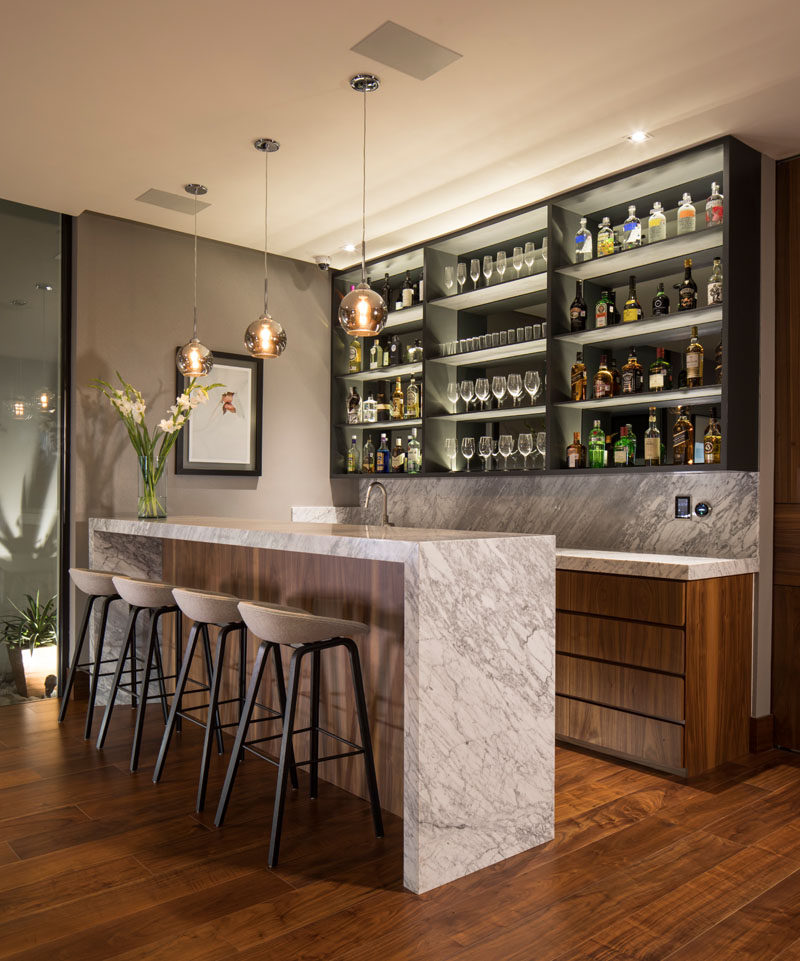 In the lounge area, a large sliding glass can open the space to the pool deck, however when closed off, the mountain views can still be admired.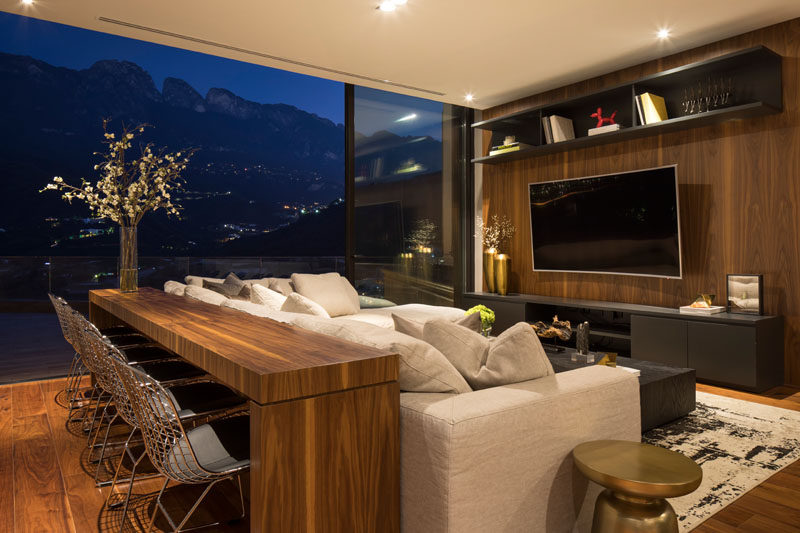 Photography by Jorge Taboada | Architecture firm: GLR Arquitectos | Architect: Gilberto L. Rodríguez | Project Team: Emmanuel Soto, Gabriela Gutierrez, David Alatorre, Federico Peralta, Gabriela Rodriguez, Pamela Diaz de Leon, Katia Radilla