British-based designers Dominic Ash and Jeremy Fitter have joined forces to form Podmakers, and have launched their first product, the Escape Pod, a unique shingle covered, outdoor space.
The unique pod uses CNC techniques to create the pieces that make up the structure, which is made from a variety of woods. Birch plywood forms the structure, cedar shingles cover the exterior and European Oak is used for the stairs and window sills.

First and second photo by Tim Brotherton | Third photo by India Ash
---
Each pod sits on a raised platform that allows it to be rotated and positioned depending on the users needs.
Inside, the pods can be tailored in their design. All of the elements can be customized, like the window placement and internal furnishings. Heating (woodburner or underfloor), electrics and insulation options can also be incorporated.
---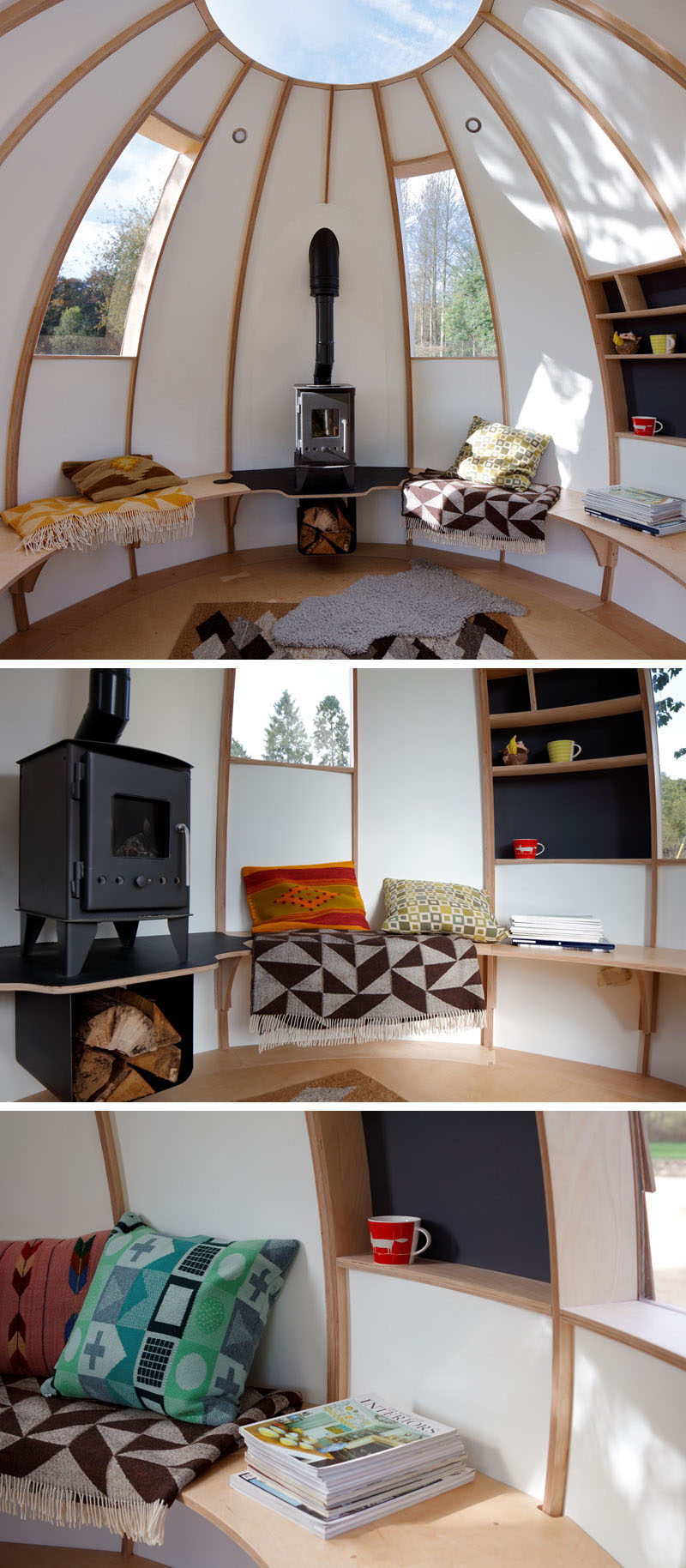 ---
Here's a close-up look at some of the woodworking that shows the seating and custom door hinges.
---

Photography by India Ash
---