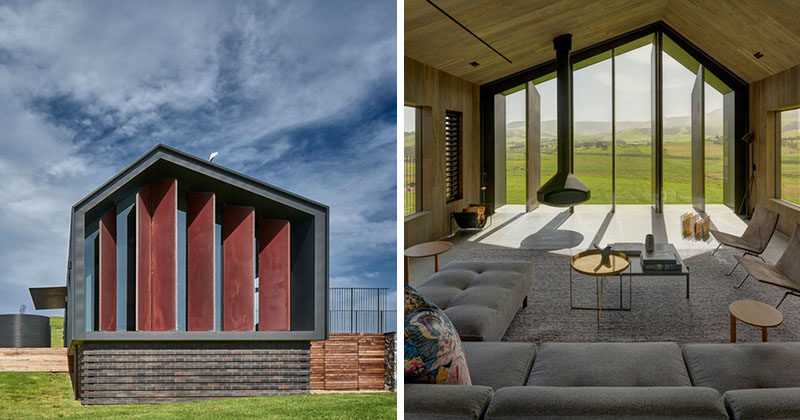 Atelier Andy Carson have designed a two bedroom modern guest house in Gerringong, Australia, that has a farm shed like appearance, with a welcoming interior.
Located on a dairy farm, the guest house has views of the rolling hills and the ocean.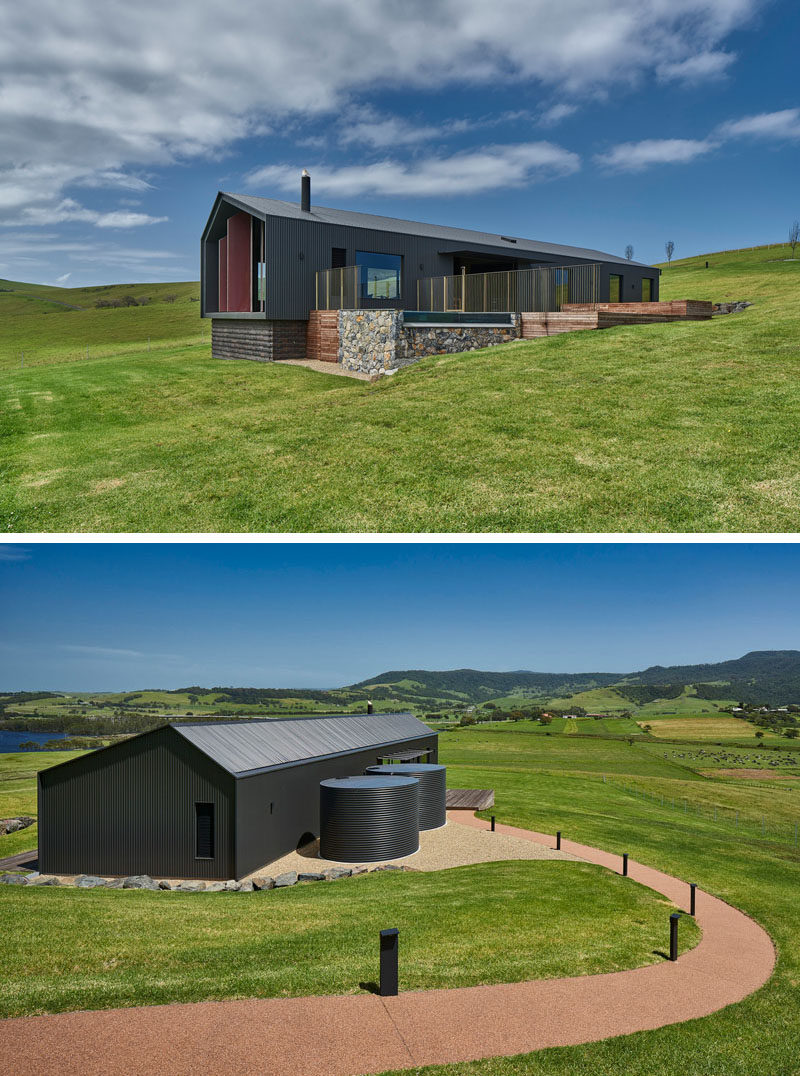 ---
At the western end of the guest house is a bespoke operable facade. The architects approached a local engineering company Cram Fluid Power, and together they collaborated to turn the concept design drawings into a working system. Hydraulic cylinders hidden in the sub floor operate six full height copper louvre panels providing control of solar heat gain, views and light, that can be opened and closed at the touch of a button.
---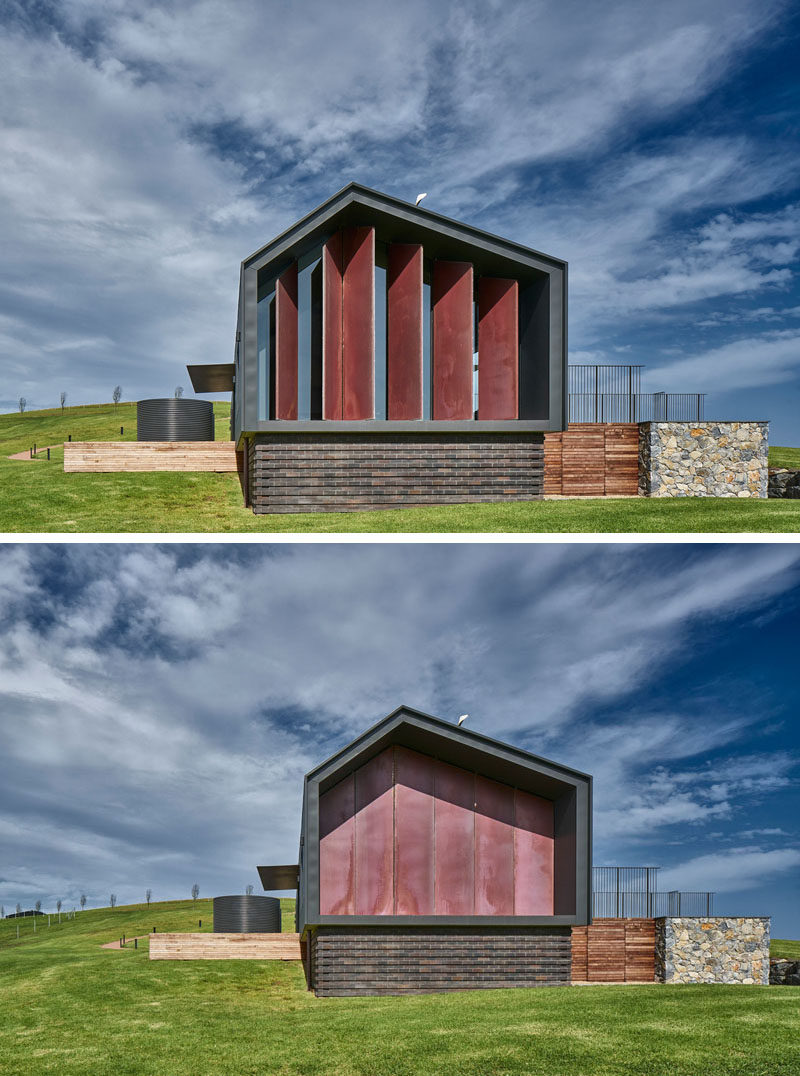 ---
Inside, there's a living room with a vaulted ceiling and views from windows on three sides of the guest house.
---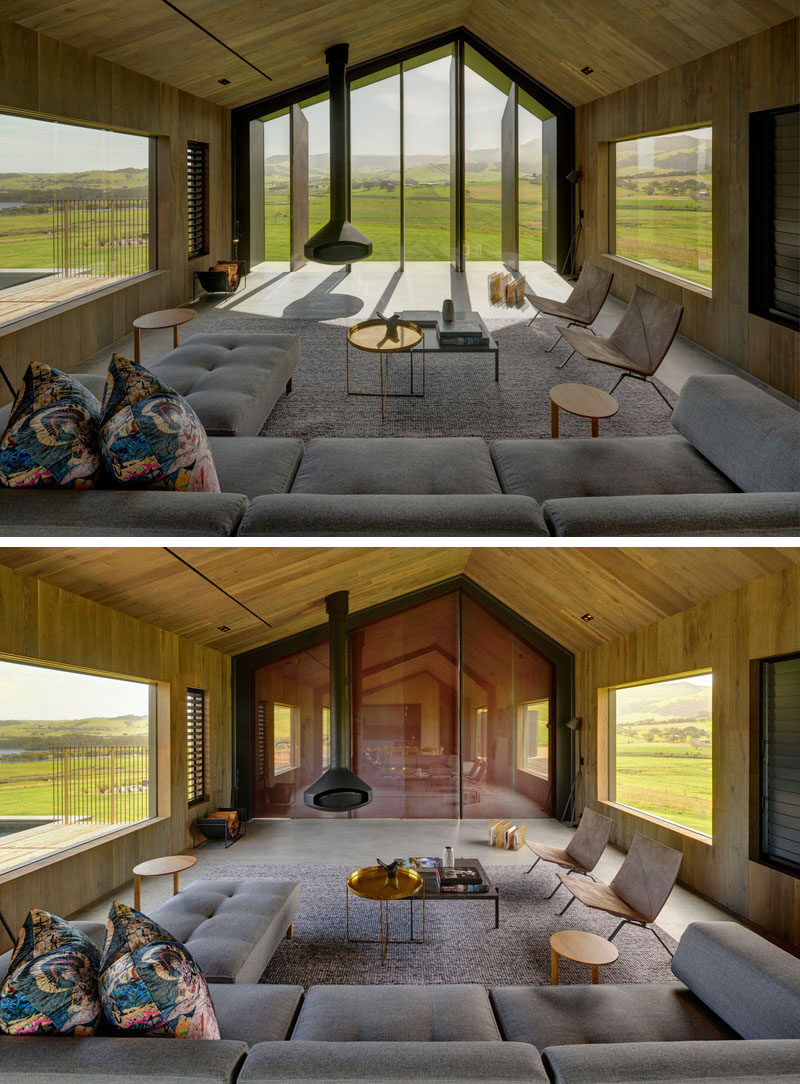 ---
At one end of the living room is a fireplace that hangs from the ceiling, while a window looks out onto a small pool.
---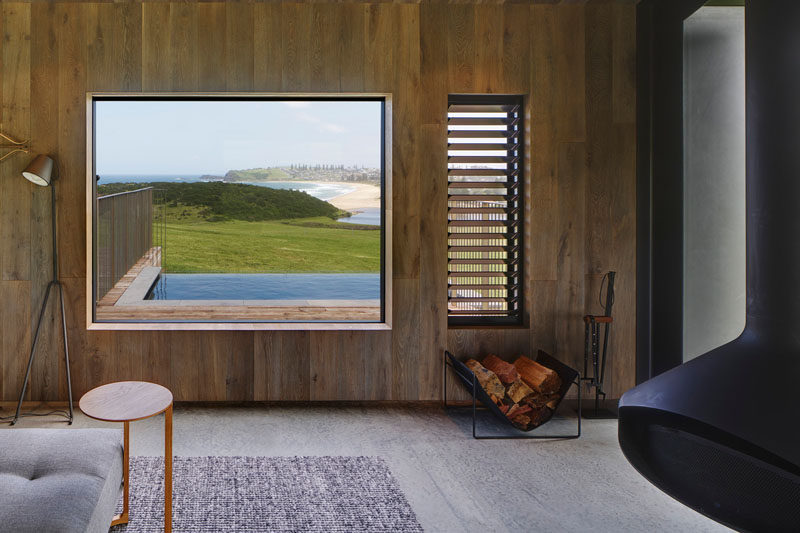 ---
From the outside, there's a deck that meets the swimming pool.
---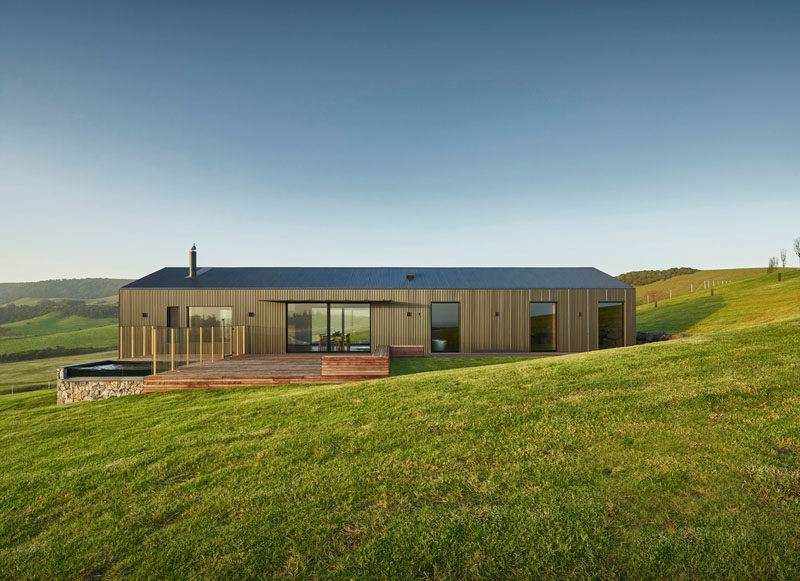 ---
The deck can be accessed from the dining room that sits behind the living room. Both sides of the guest house open up to a deck, allowing them to act as 'winter' and 'summer' decks to enable the occupants to use the building mass as sun or wind protection moving to each side as favored.
---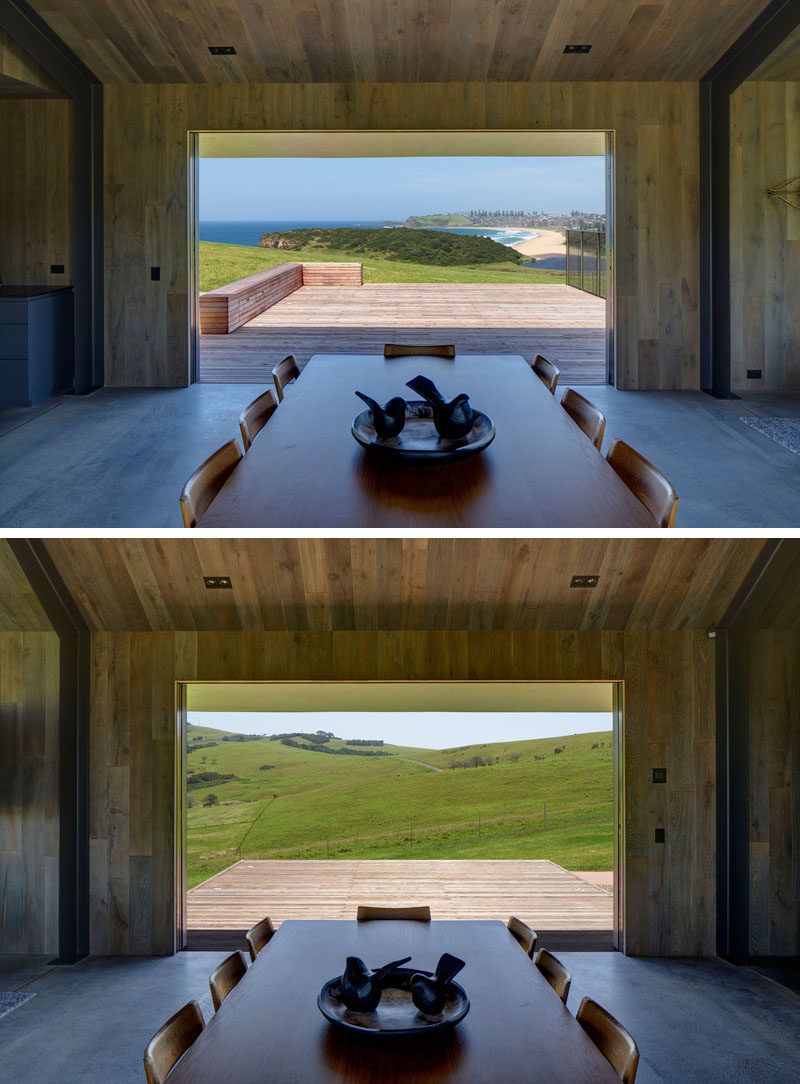 ---
Next to the dining table is the kitchen with grey cabinets and a dark backsplash.
---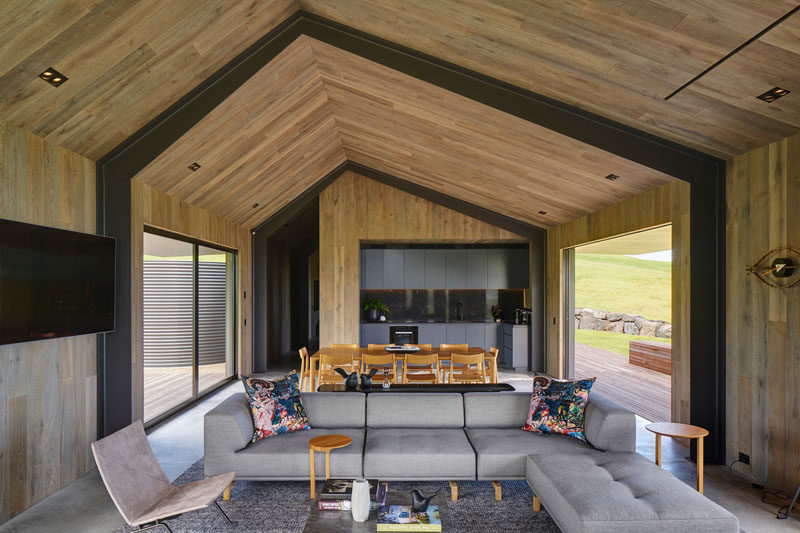 ---
Off to the side of the kitchen is a hallway that leads to the bedrooms and bathrooms. The hallway and ceiling is lined in wood, while the flooring is concrete.
---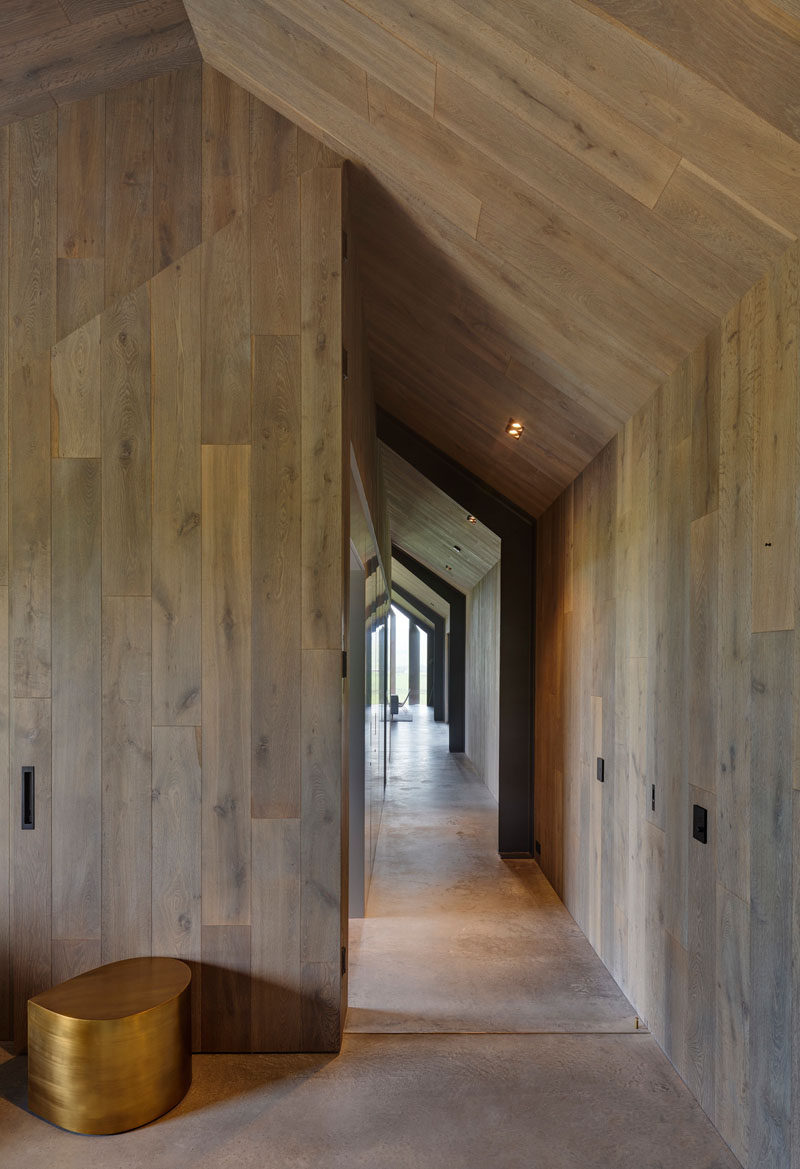 ---
In the bedroom, there's a glass door that frames the view and opens to another deck.
---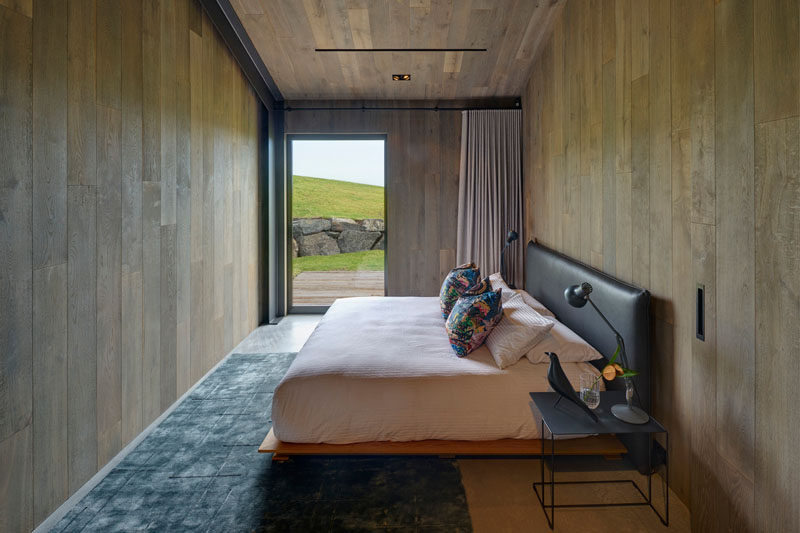 ---