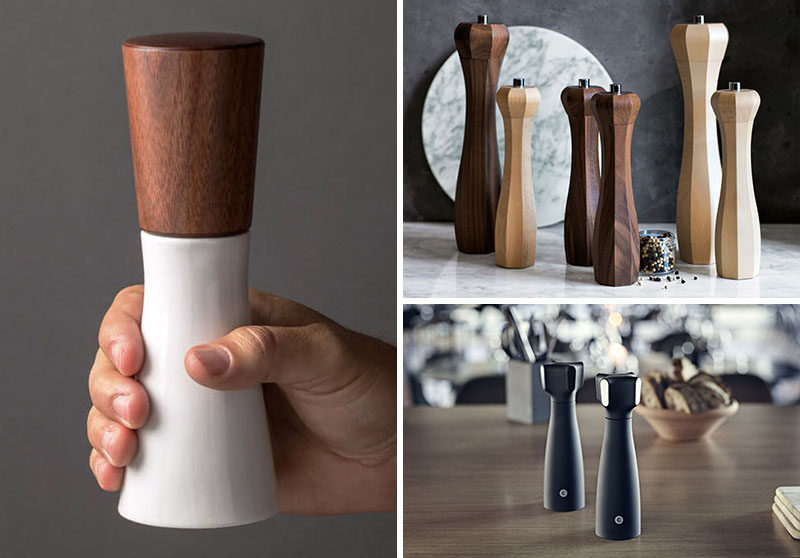 Salt and pepper mills are definitely kitchen essentials, and since they sit on either your counter or your table, you want to make sure that they look as appealing as possible.
Here are 12 examples of modern salt, pepper, or spice mills that add flavour to your food and style to your kitchen.
---
1. This sleek and durable pepper mill is made from aircraft grade aluminum and a nylon bearing to make it sturdy yet smooth.
---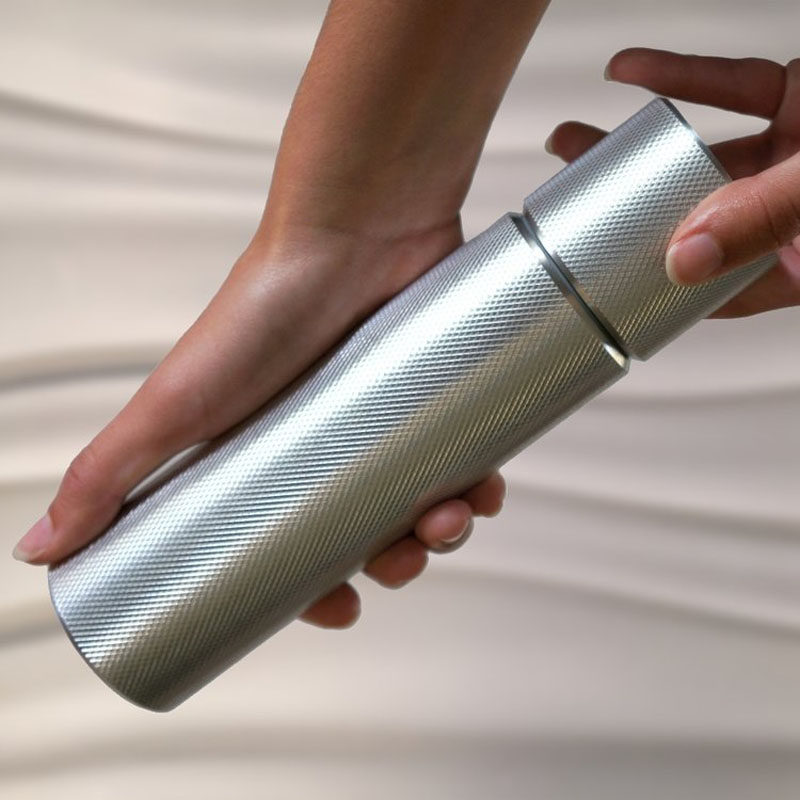 Harley Pepper Mill + Spice Grinder from Lara Designs
---
2. The matte finishes on these grinders make them the perfect addition to any stylish kitchen table.
---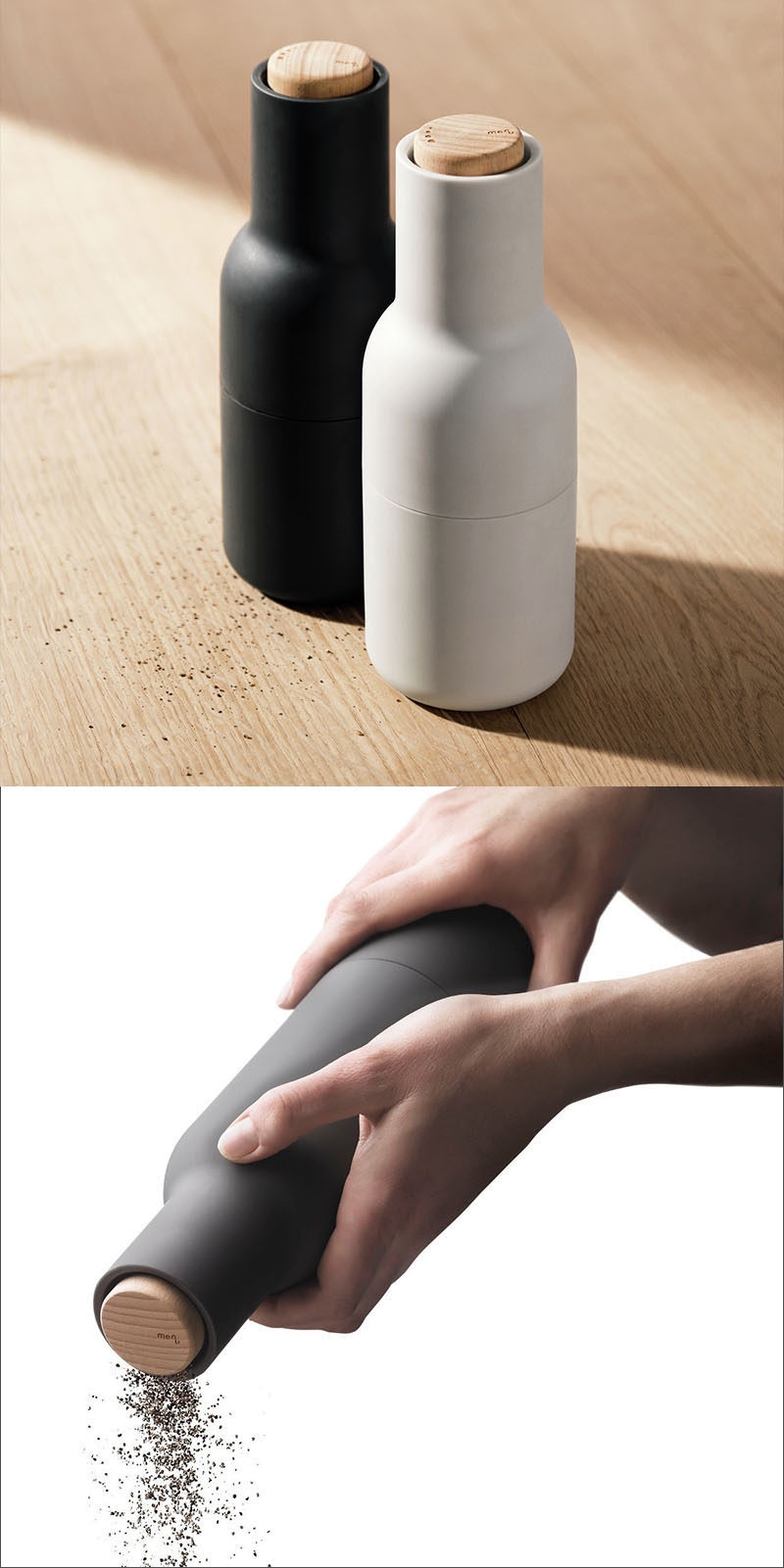 Matte Black Grinder from Menu – available through Amazon.
---
3. The adjustable grinder on the bottom of these wood mills makes sure you get just the right grind every time.
---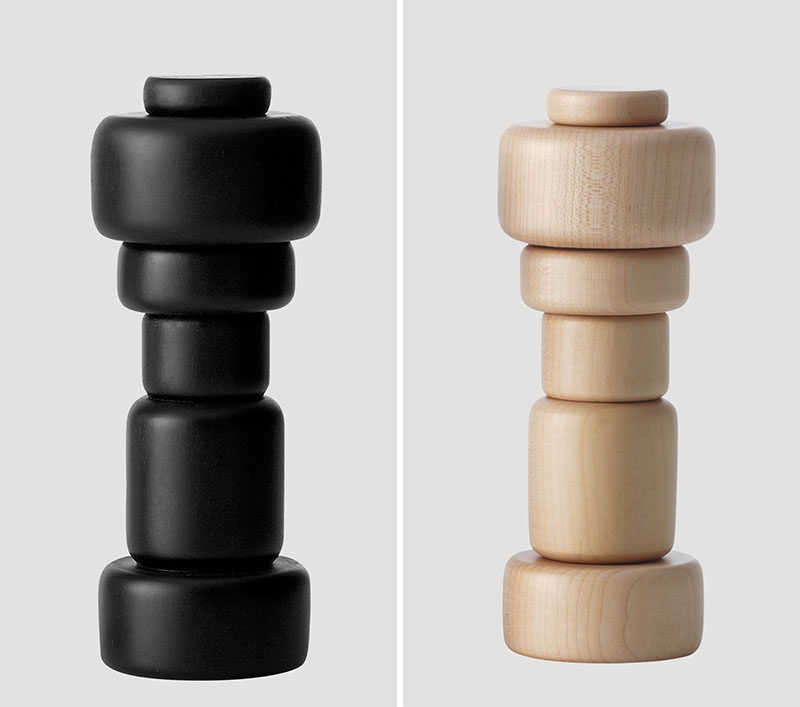 PLUS grinder designed by Norway Says for Muuto
---
4. These minimal wooden grinders come in two kinds of wood and bring in a natural touch to your kitchen.
---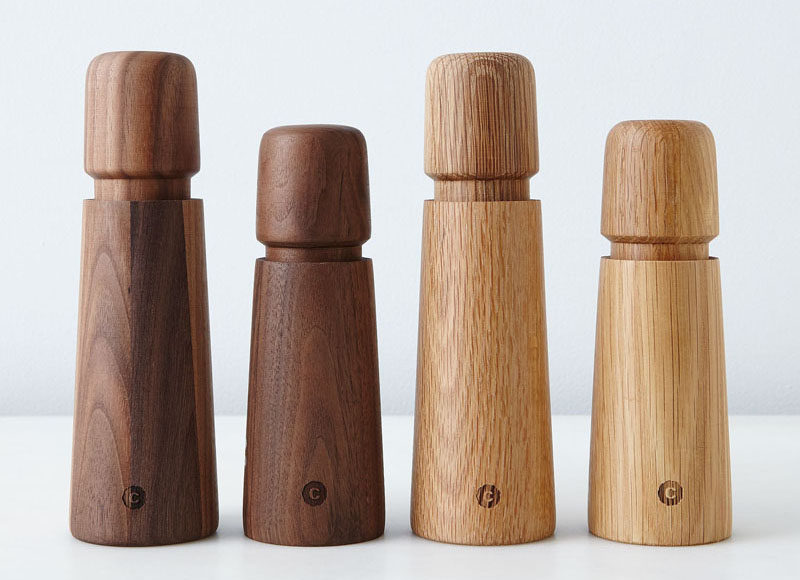 Stokholm Grinders designed by Carl&Carl – available through CrushGrind.
---
5. The tops of these mills fit comfortably in your hand and the narrow necks make them easy to hold while you're grinding.
---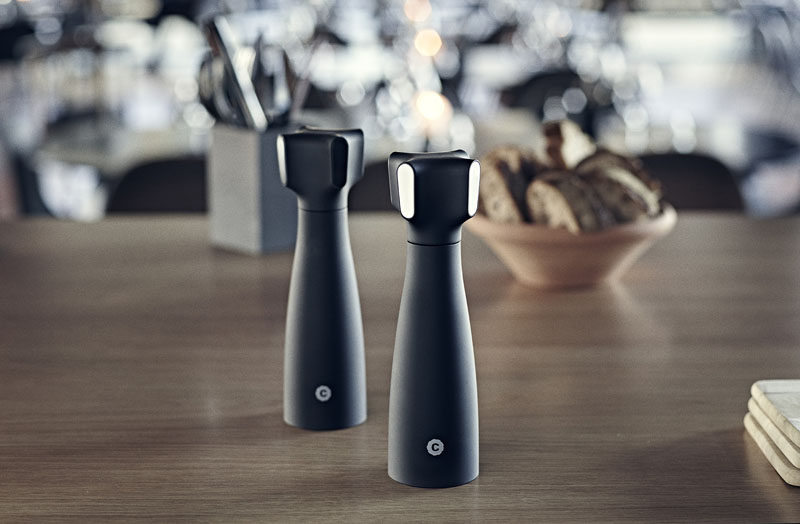 Matahari Mill designed by ChauhanStudio – available through CrushGrind.
---
6. The fun shapes and colors on the tops of these grinders help add a bit of liveliness to your kitchen.
---
My Salt & Pepper Mills from OYOY
---
7. These pentagonal salt and pepper mills come in both fun colors as well as black and white to add a bright modern touch.
---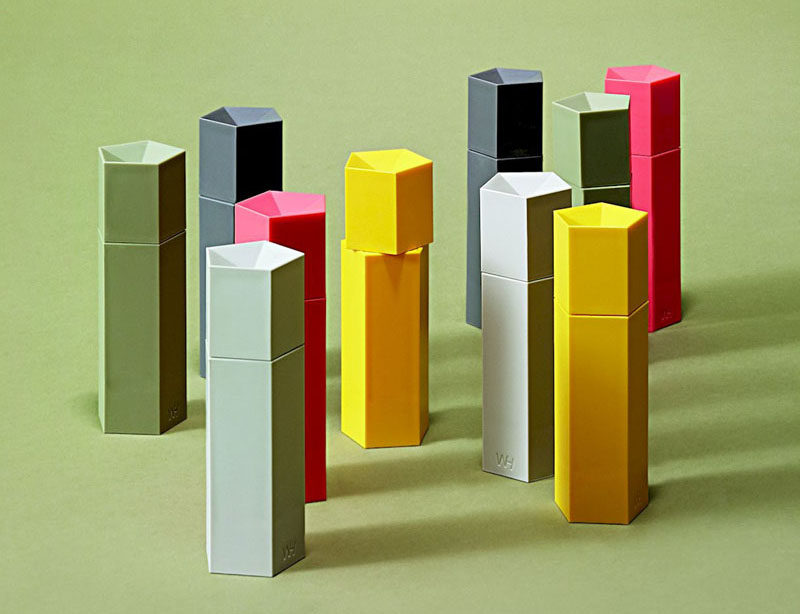 ORI salt and pepper grinders designed by Anderssen & Voll for Hay
---
8. Add some architecture to your kitchen table with these tower grinders painted with white and fluorescent safety orange.
---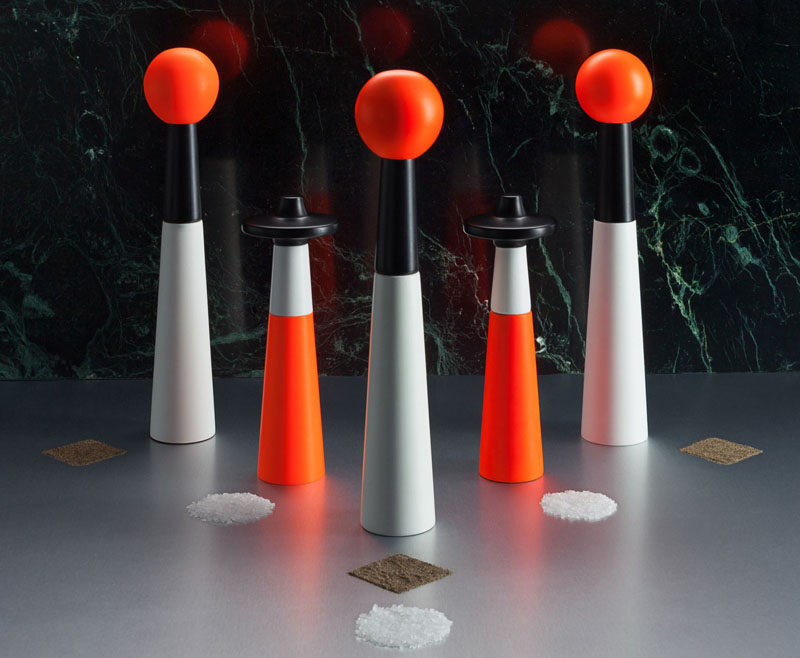 Tower Pepper pot designed by Tom Dixon – available through Y Living.
---
9. A carbon fiber body creates a minimal design while heavy duty ceramic and aluminum component create a long lasting and efficient mill.
---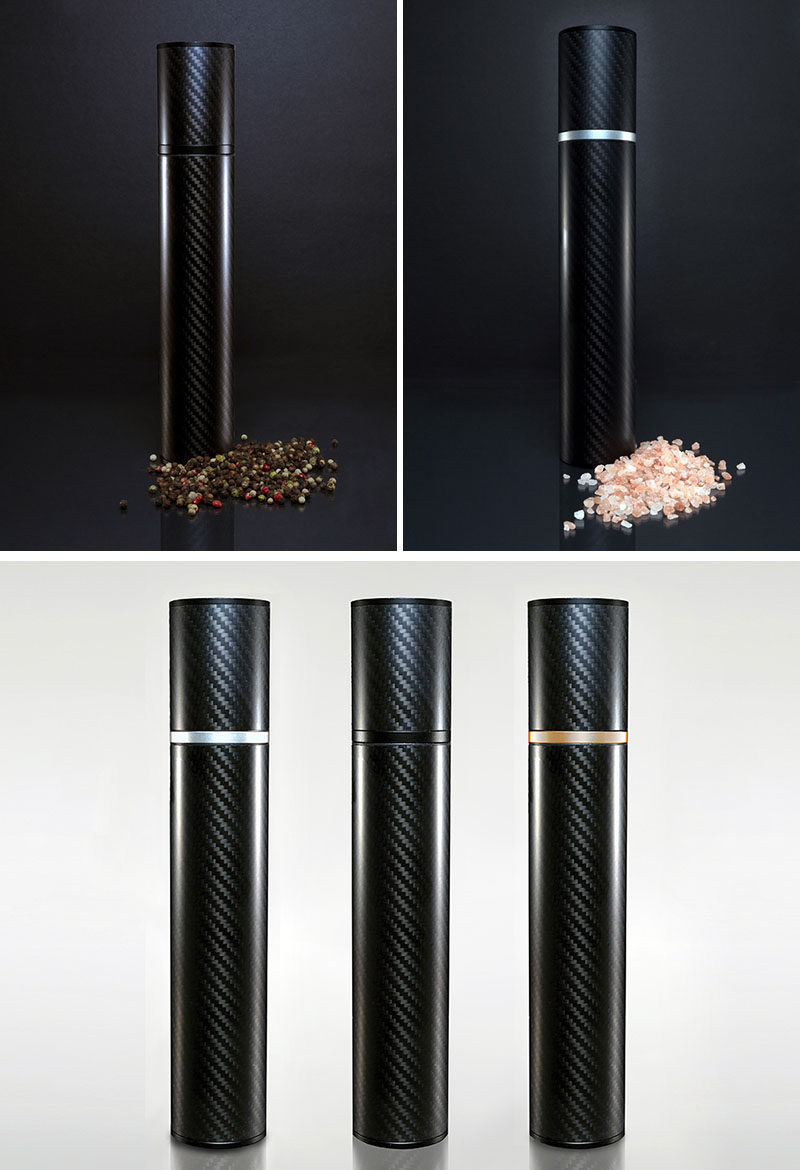 ---
10. These wooden mills put a modern twist on the traditional pepper grinders by losing the circular shape and instead going for an octagonal design.
---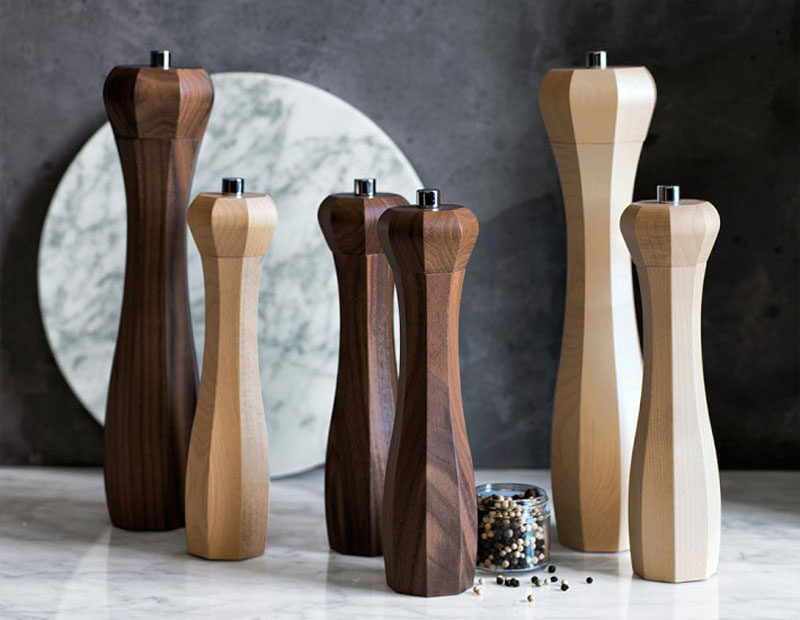 Octagonal Walnut Wood Salt & Pepper Mills from Williams-Sonoma
---
11. The use of wood and marble on these grinders makes for a timeless pair that will look great on your table or counter for years to come.
---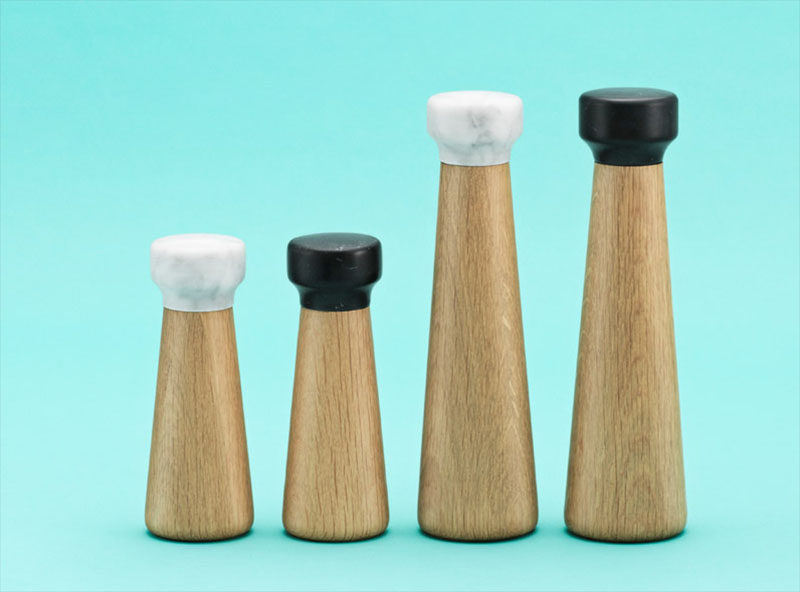 ---
12. A ceramic base and a dark wood top create a nice contrast that gives the mill a sophisticated look and feel.
---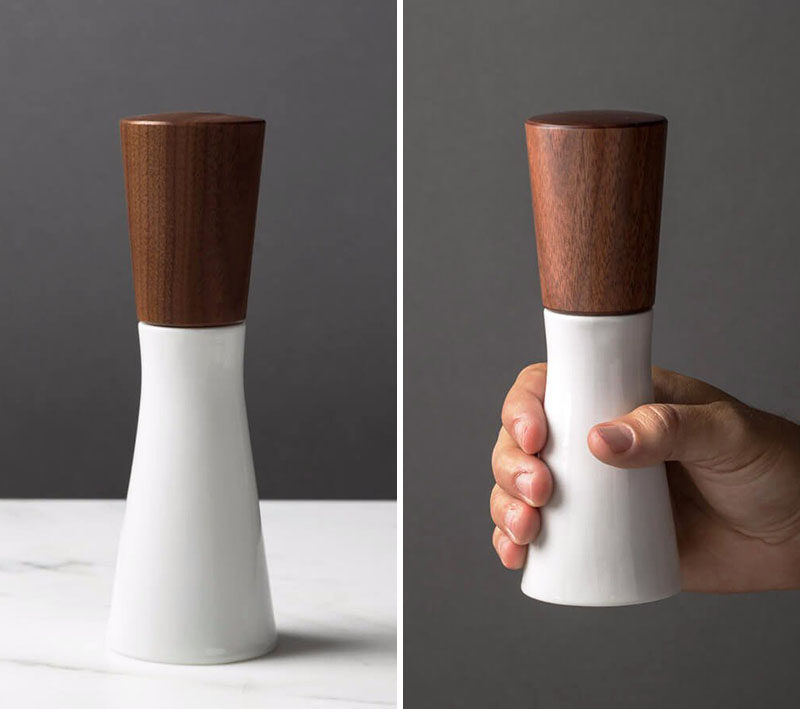 Salt or Pepper Mill designed by Magnus Lundstrom.