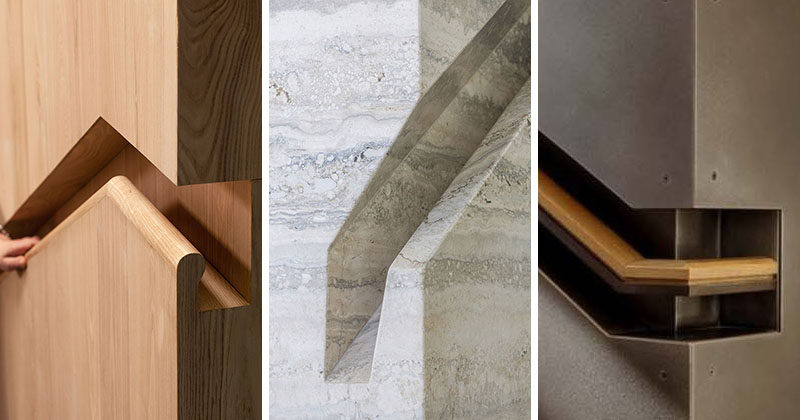 Recently, we've been seeing more homes and buildings that have built-in handrails to accompany the stairs. They look great and take up less space than typical handrails that are mounted on the wall instead of being built-in.
Let's have a look at 9 different examples of stairs that have built-in handrails…
1. In this home, the handrail has been cut out of the material that it's made from.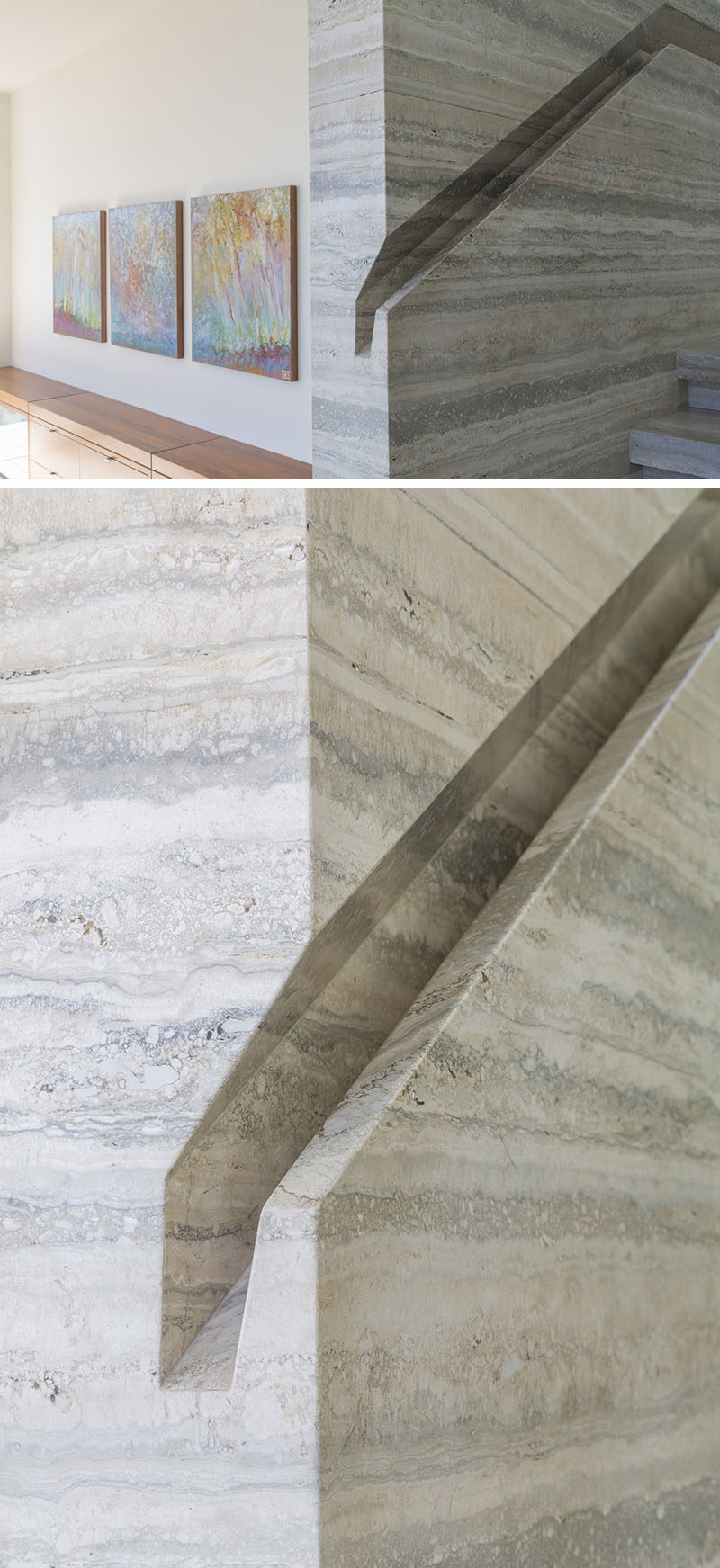 2. This wood and steel handrail is built into a section of the wall for a more industrial look.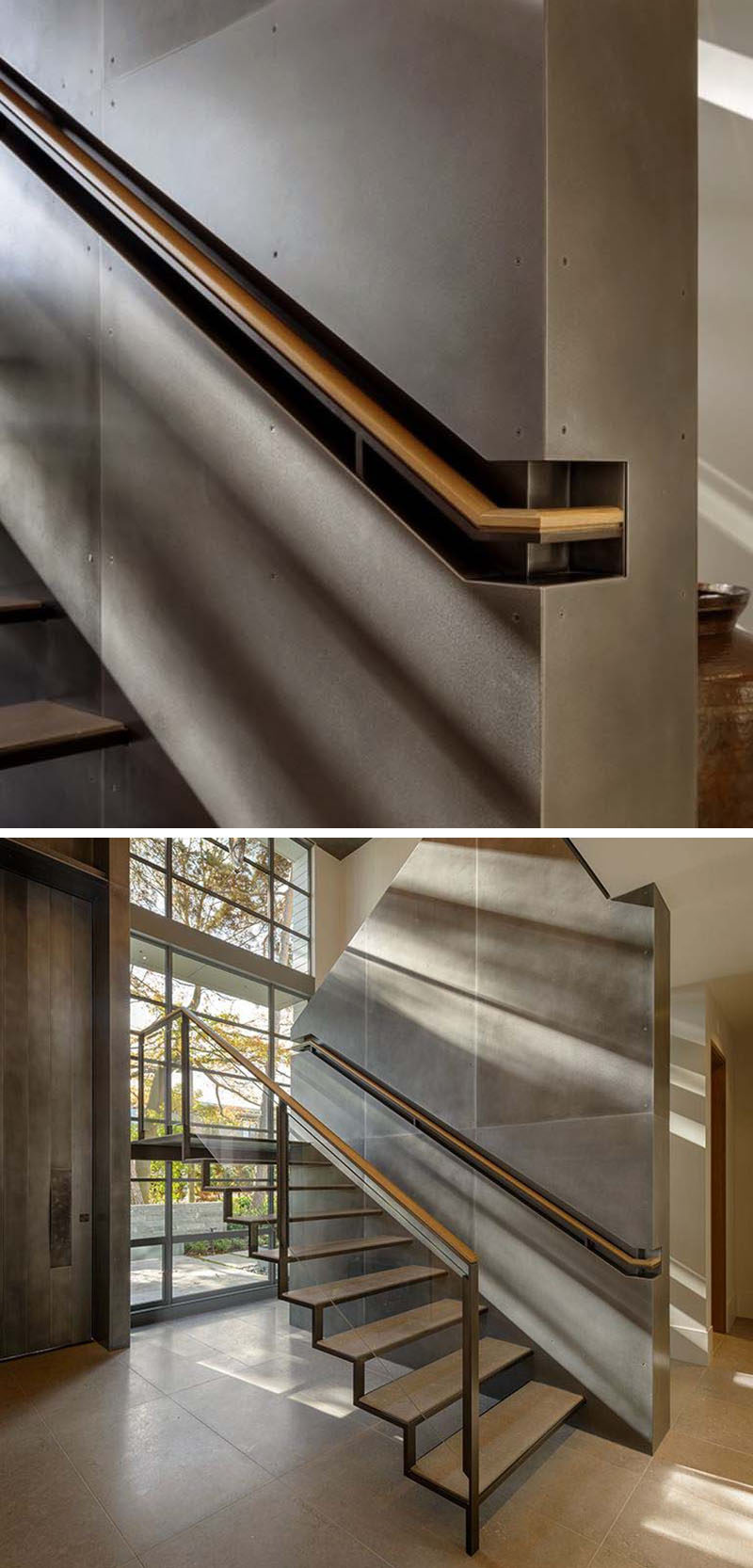 3. In this home, a wood wall is broken up by the built-in handrail that also features hidden lighting.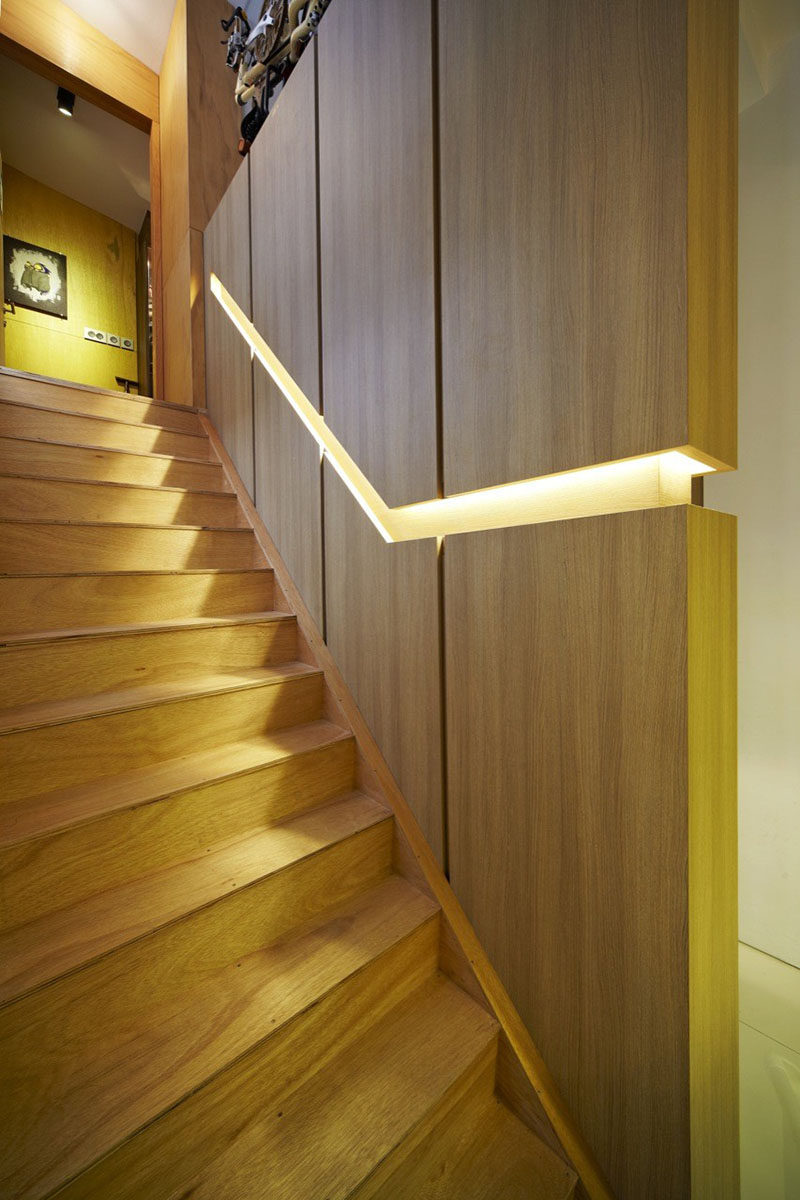 4. This built-in handrail that runs the length of the stairs does double-duty as a light source.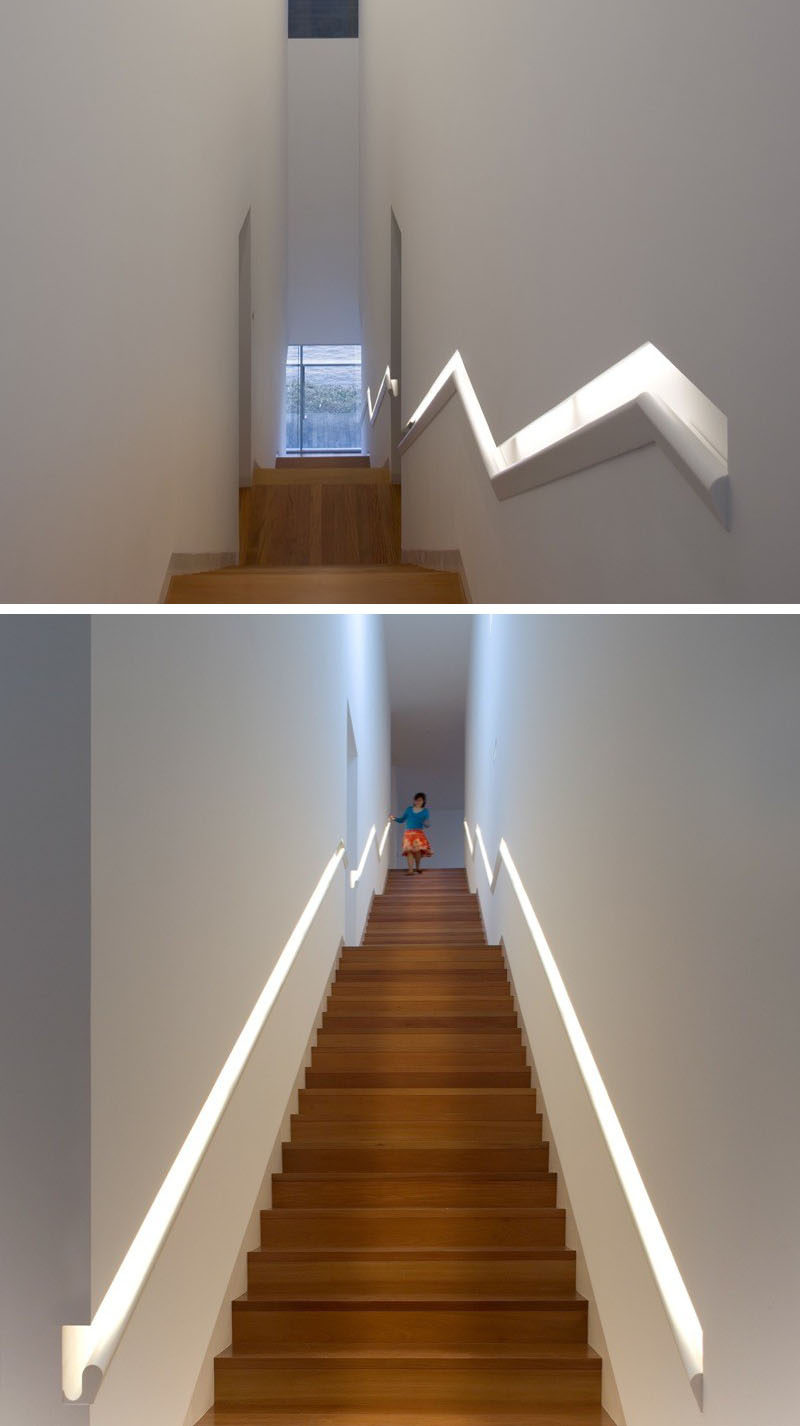 5. In this home, the built-in stair handrail is clad in marble.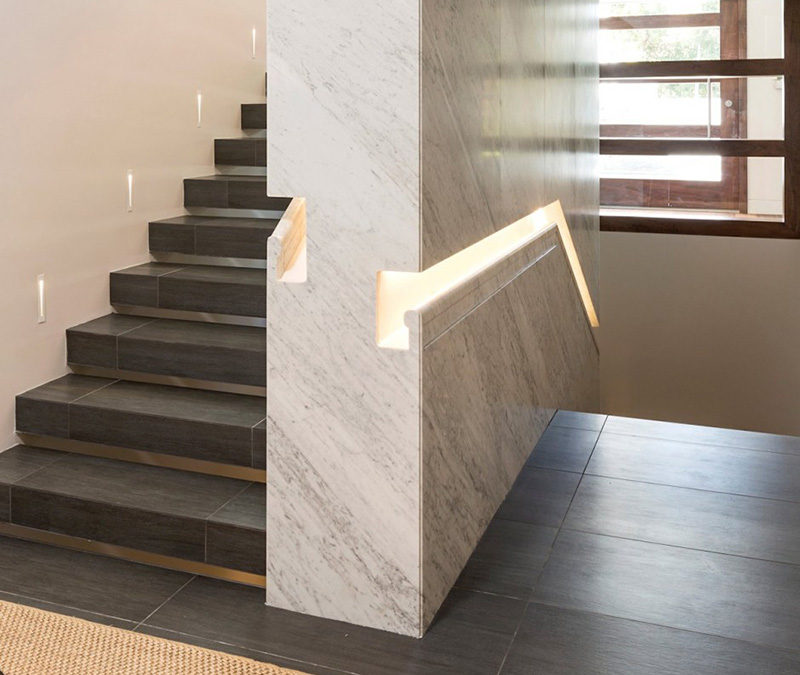 6. This office in Hong Kong transitions from brass handrails into built-in wooden handrails.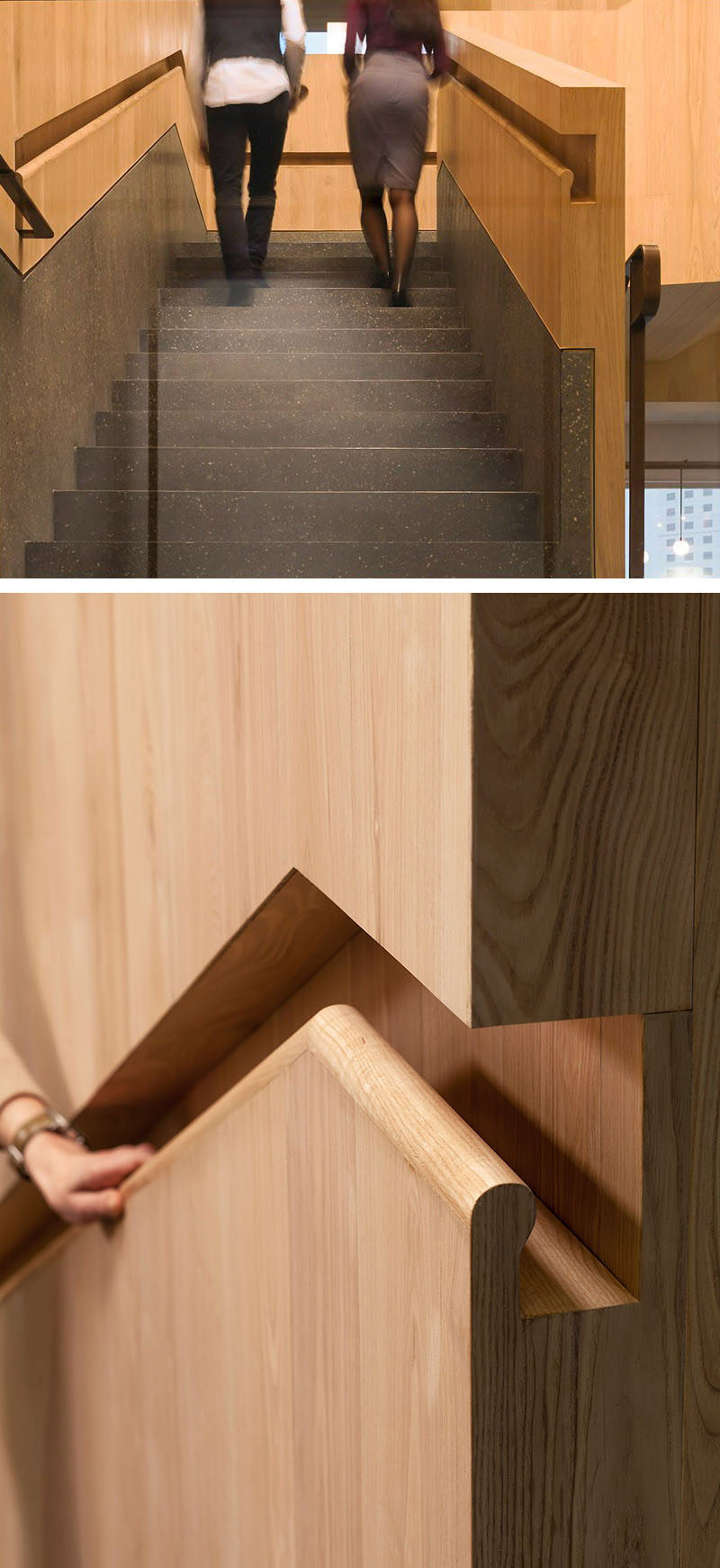 Spotted in an office designed by Neri&Hu. Photography by Pedro Pegenaute.
7. A custom handrail has been built into the column that this staircase wraps around.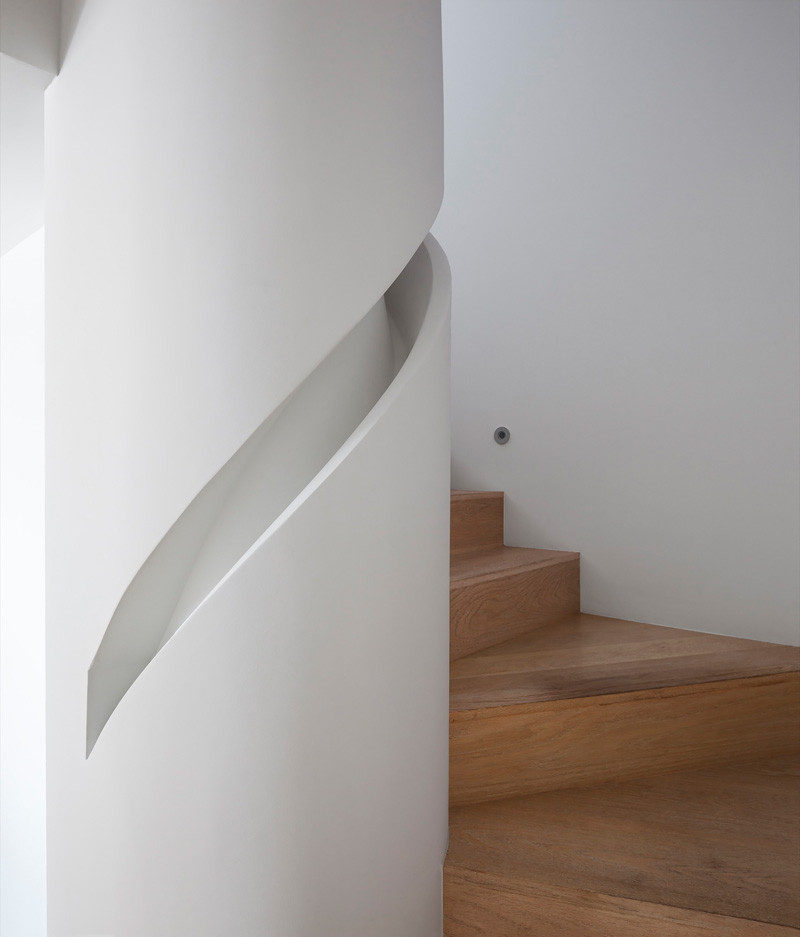 Spotted in a home designed by GWdesign. Photography by Dana Meilijson.
8. This white wall that wraps around the stairs has a section cut-out of it to house the handrail.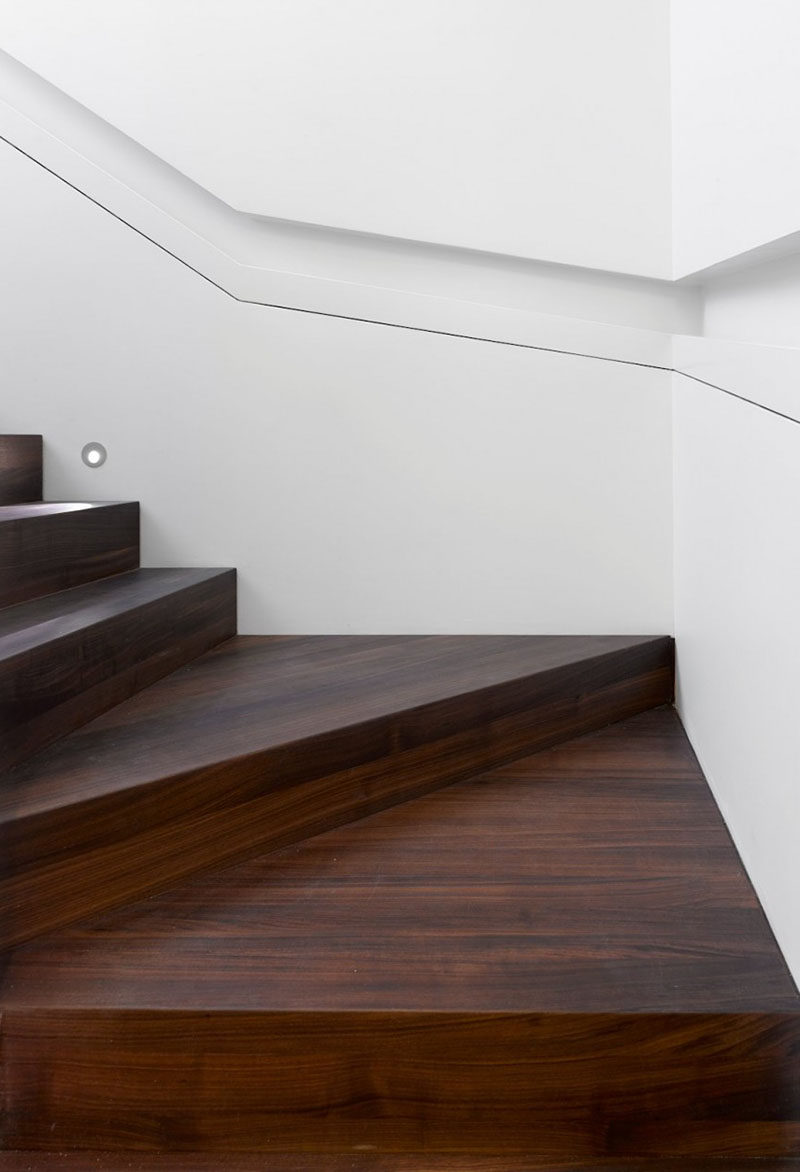 9. These dual handrails in a daycare have been built into the wood wall, making sure both the children and the adults have a space to hold on to.