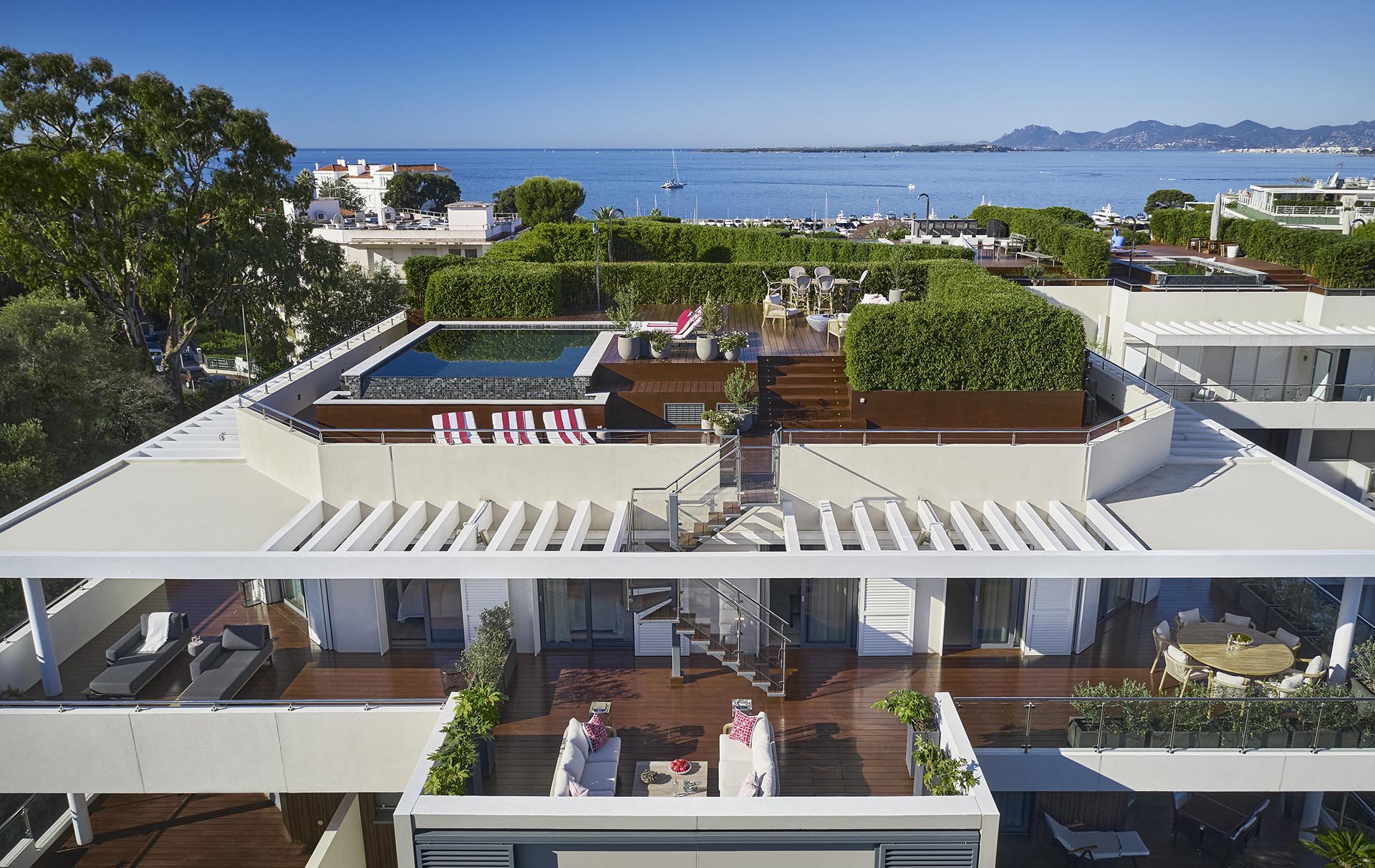 Property developer Caudwell Collection has collaborated with interior design studio th2designs, to style and fully furnish a luxury penthouse apartment with a rooftop terrace in the South of France.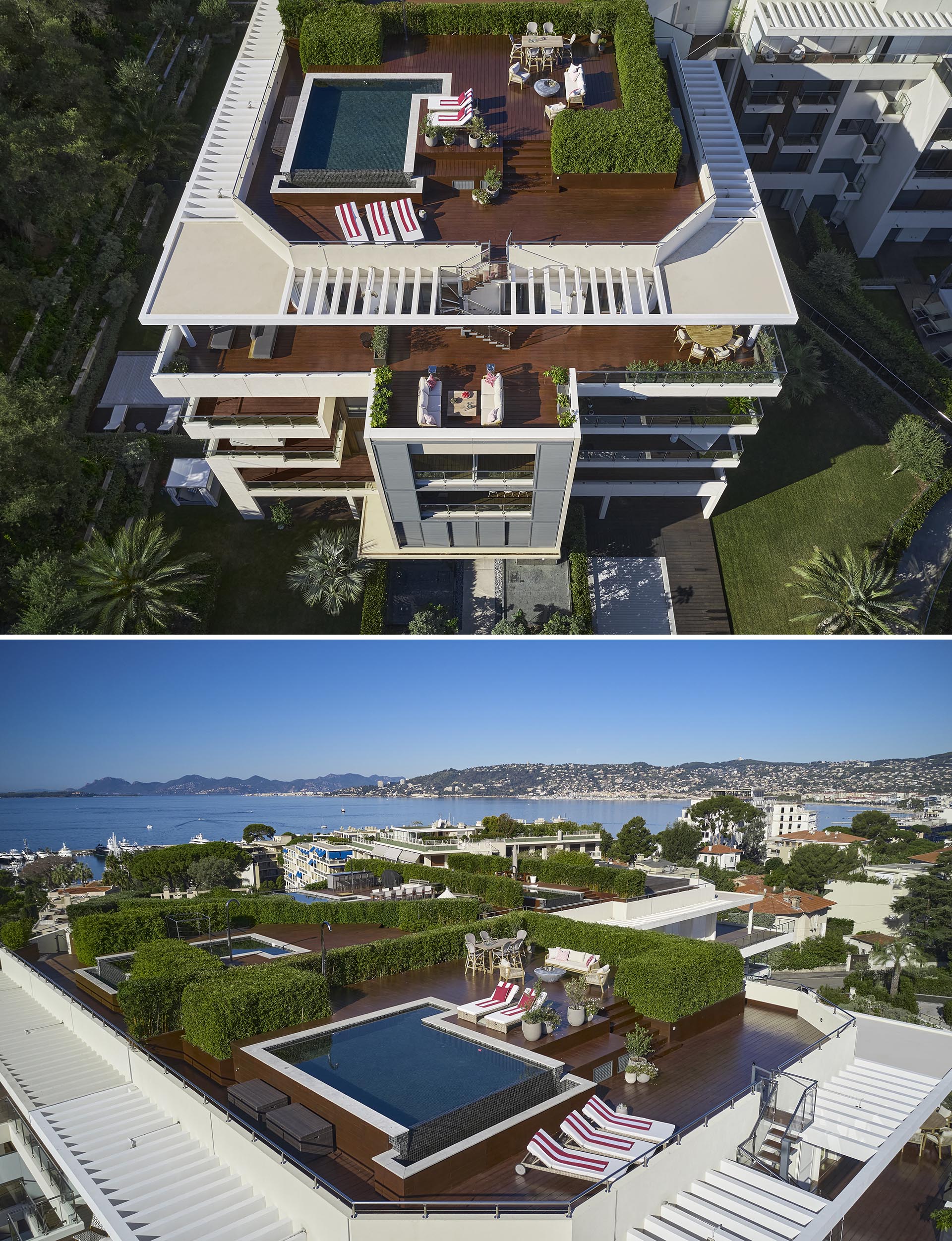 The rooftop terrace features a swimming pool, outdoor lounge, dining area, and sunbed loungers, with hedges for privacy, and panoramic views.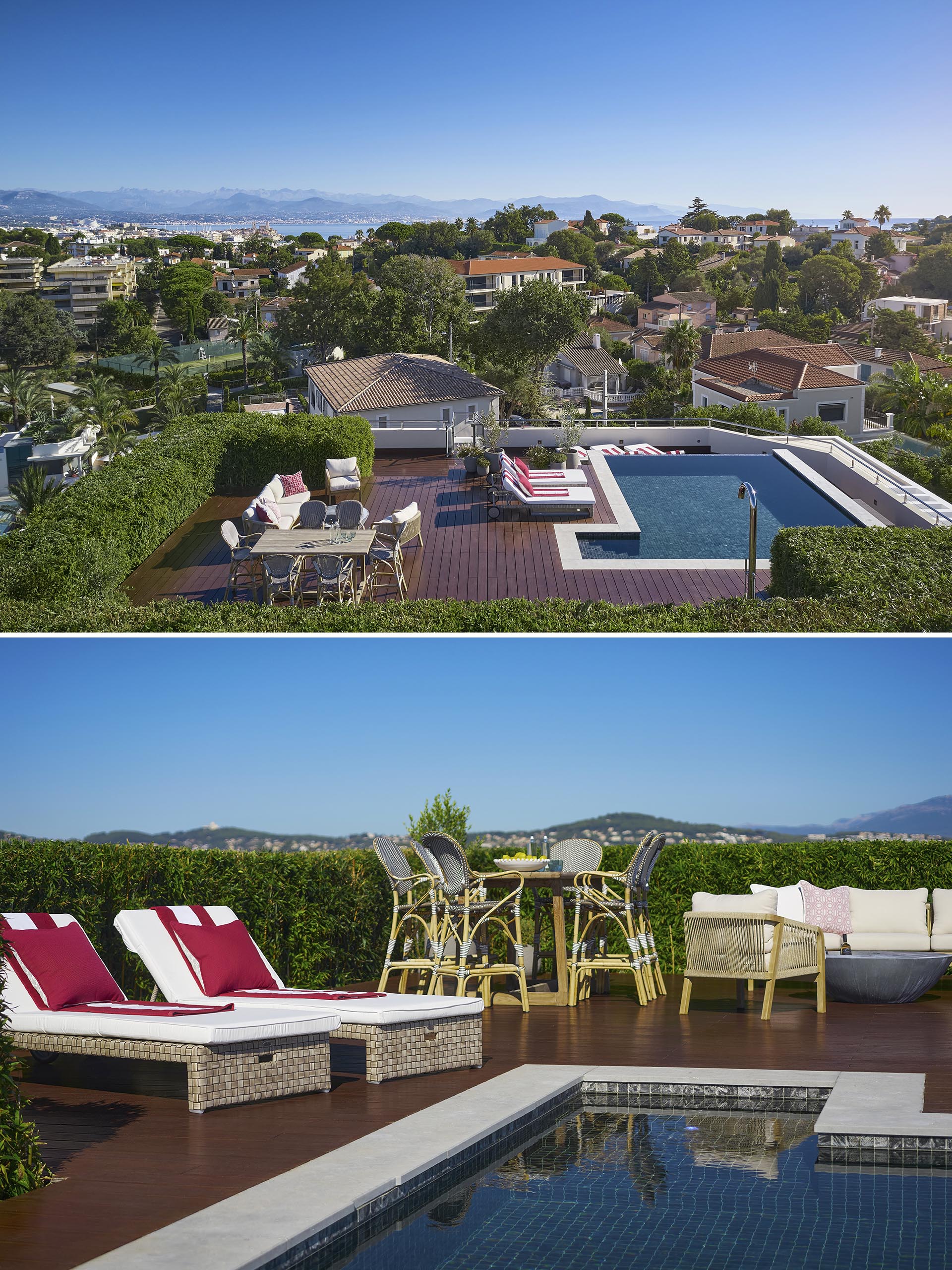 The penthouse also has a terrace with a relaxed seating area that accented by colorful red cushions.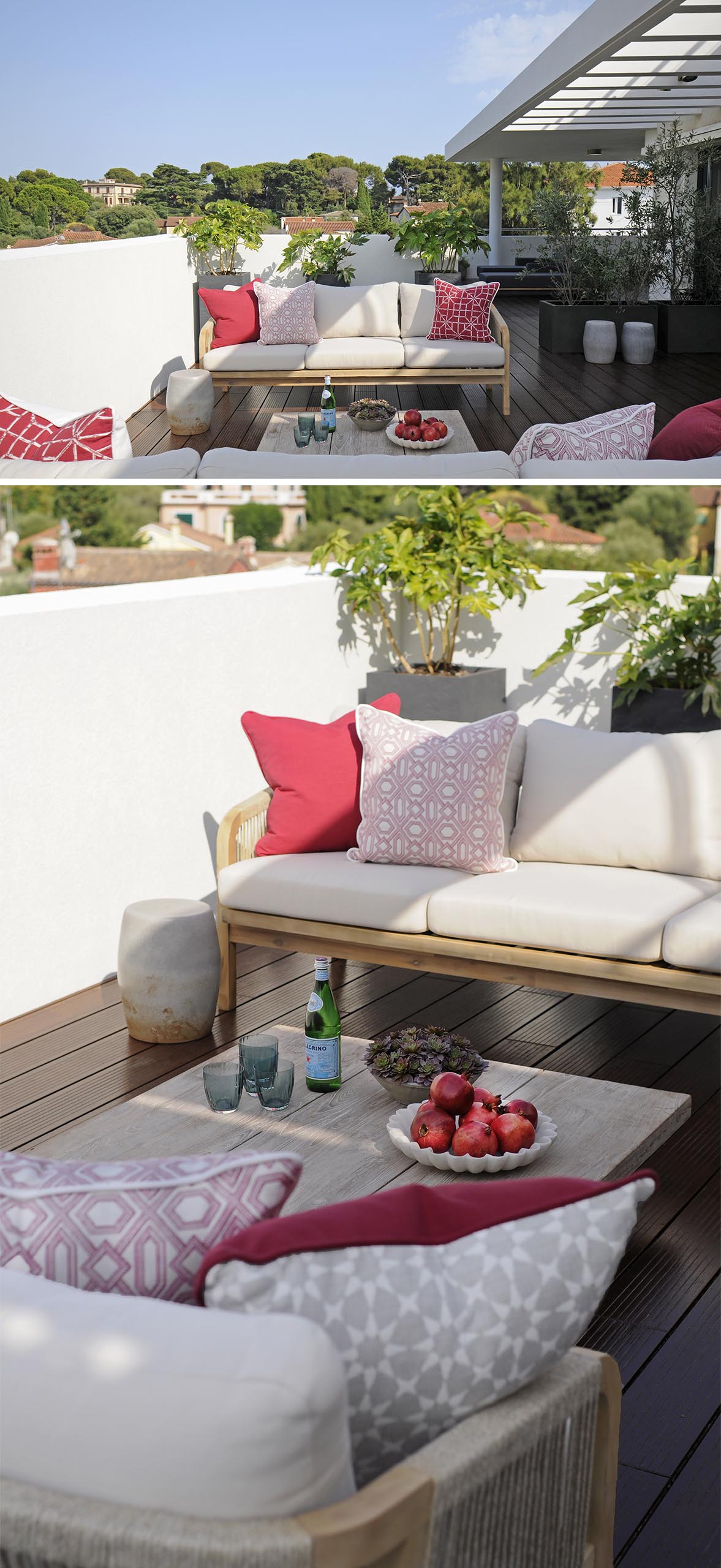 Inside, the neutral color palette was inspired by the local natural landscape. The living room and dining room share the open space, while recessed lighting adds a soft glow to the room. The dining room also has views of the kitchen, that has minimalist cabinets and a grey countertop.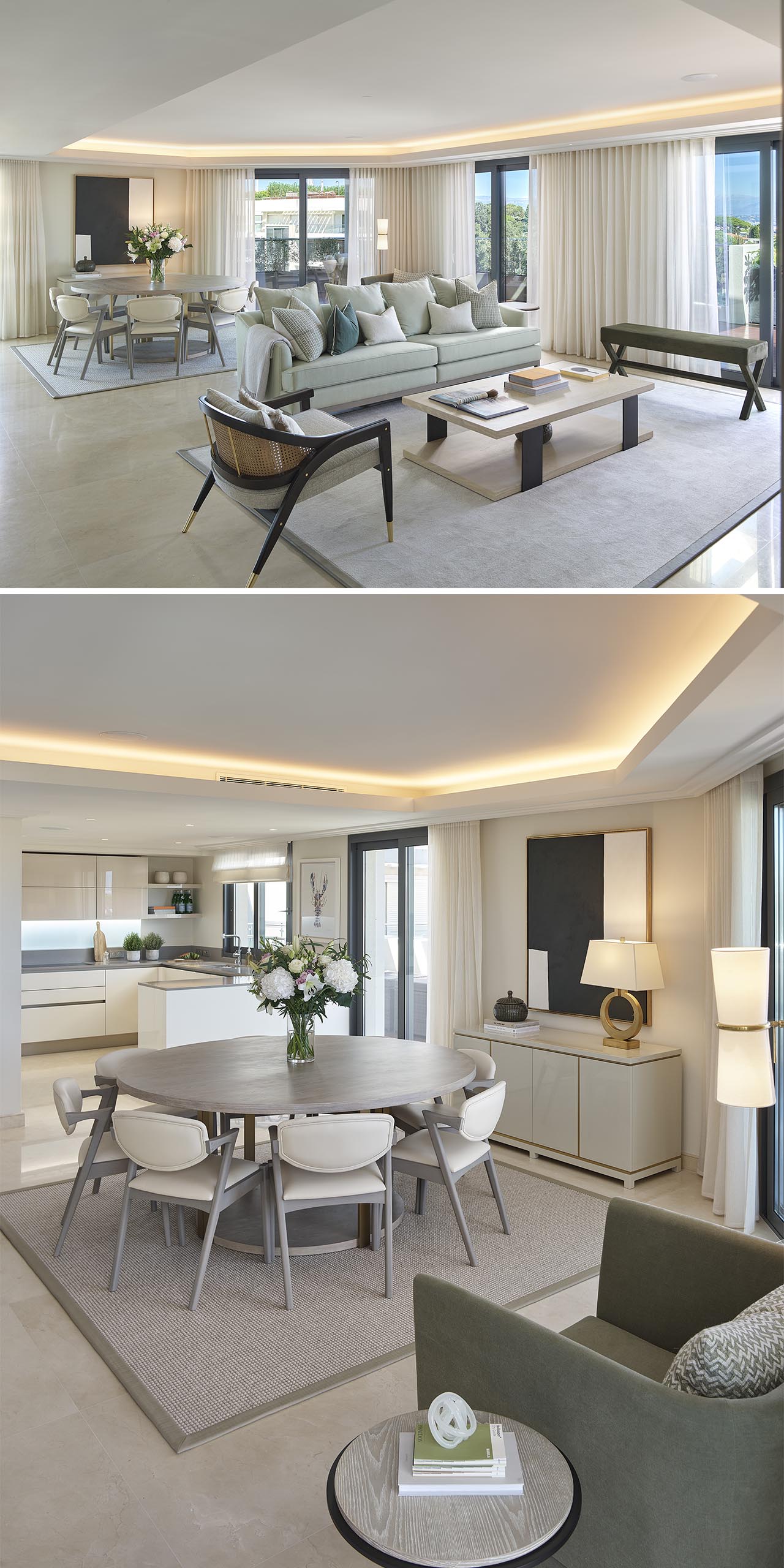 In the master bedroom, blue accents like the table lamps, artwork, and cushions, contrast the light wood four-poster bed, and the grey rug.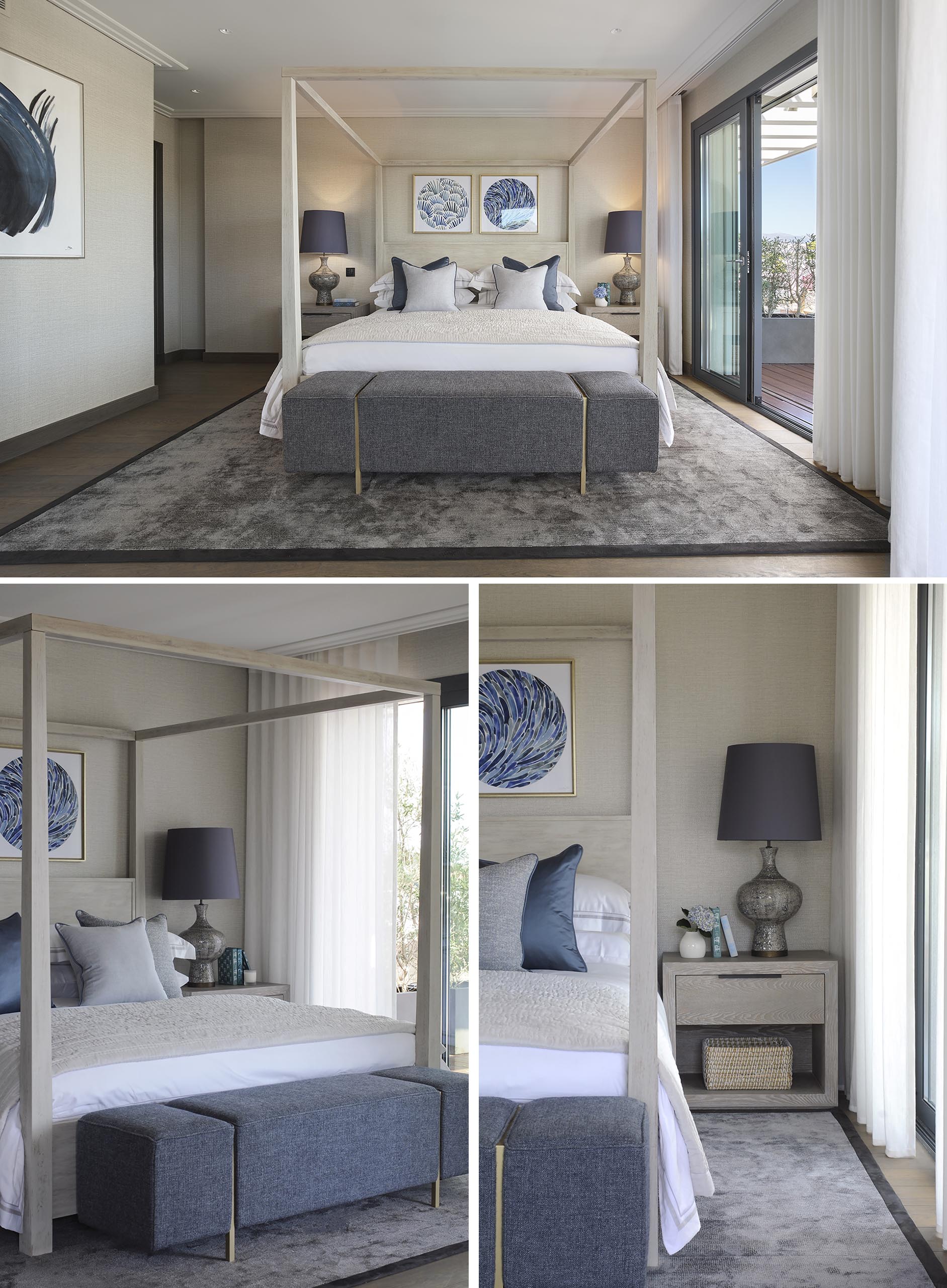 The master bathroom has grey and white stone walls and floors, white the backlit mirror and the ceiling lights help to keep the room bright.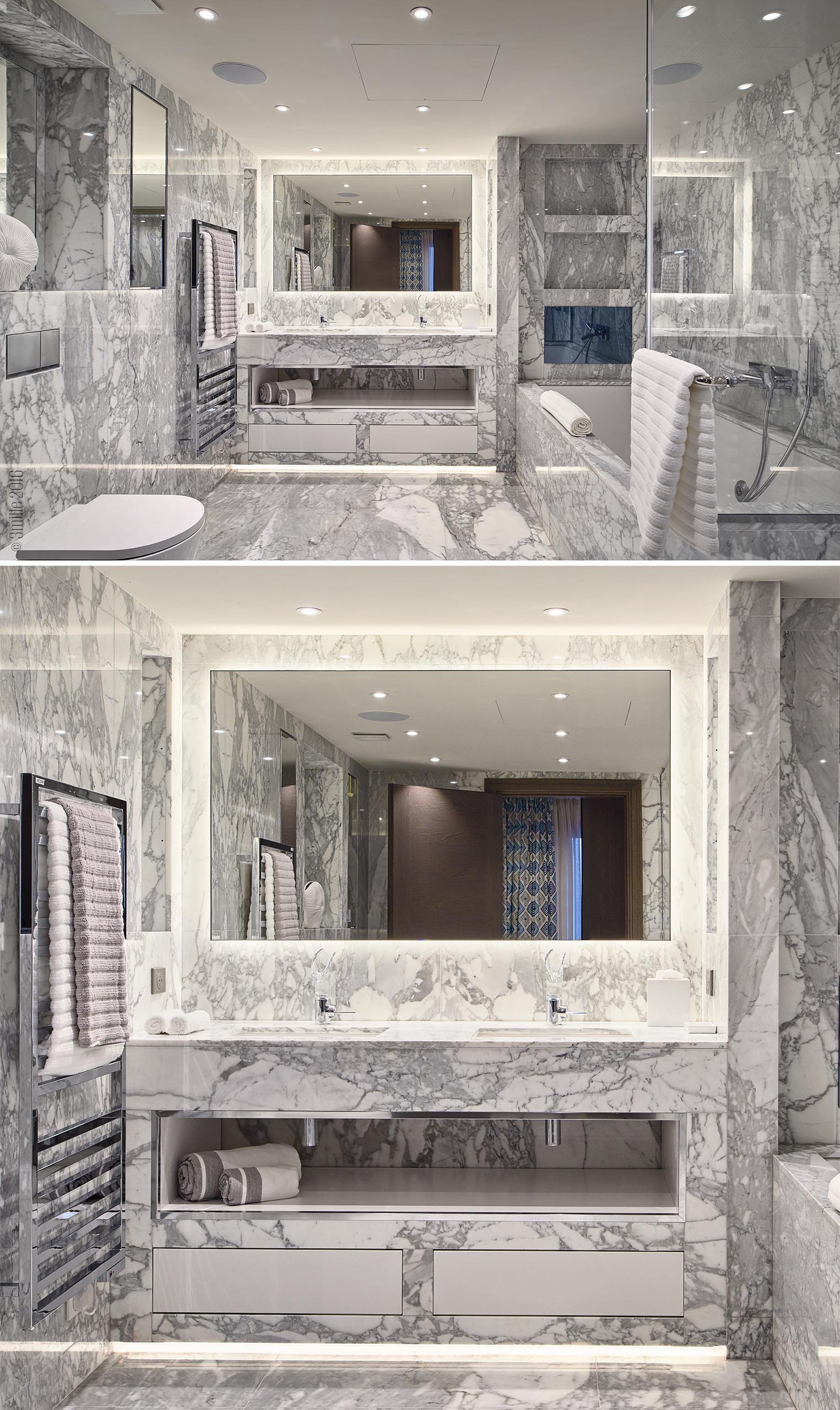 In the first guest bedroom, the neutral color palette is featured again. The light wood cabinets include a desk area, while a sliding glass door opens to a small outdoor space.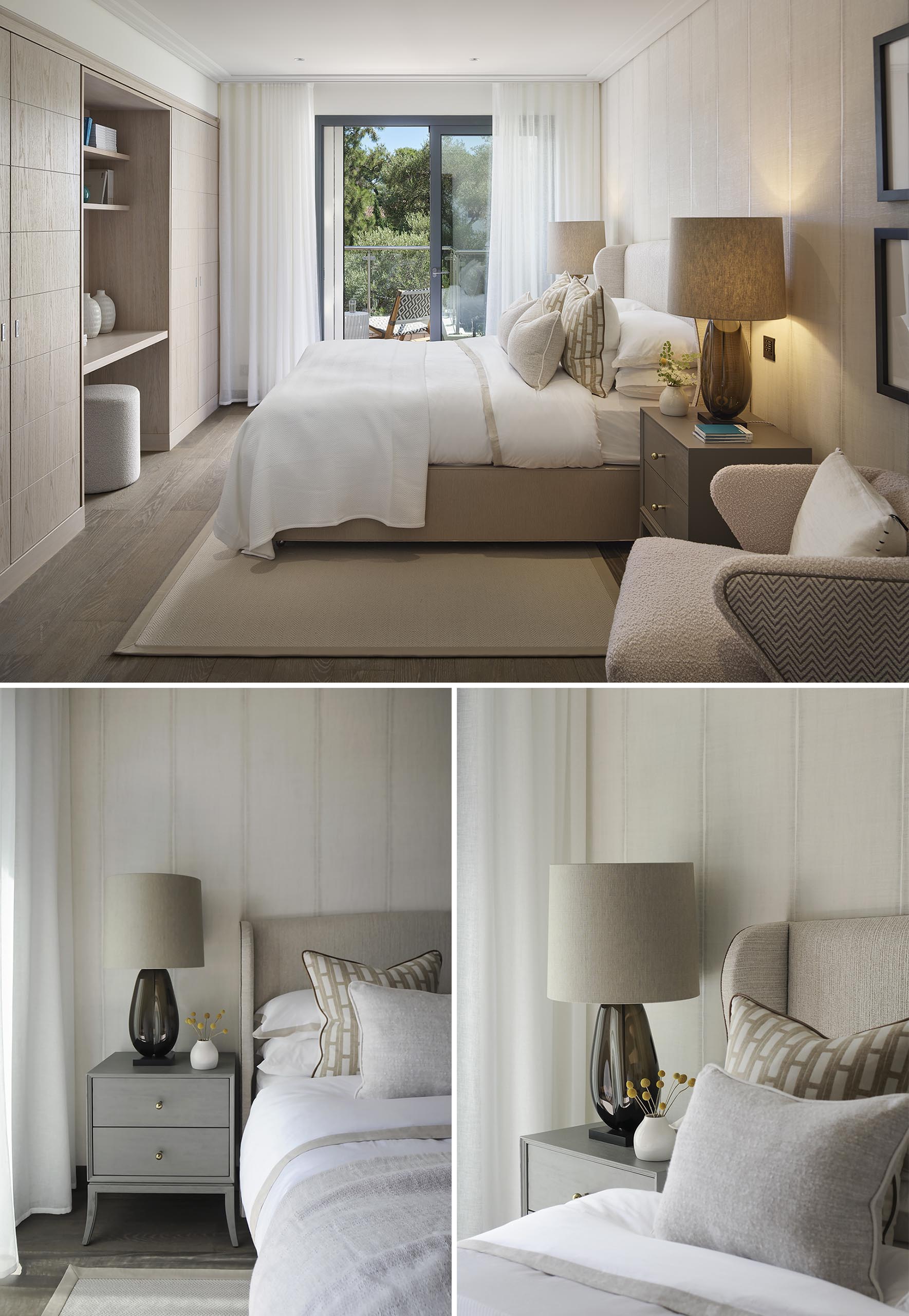 In another guest suite, light rose pink was chosen as the accent color, which creates a sense of delicate softness for the room.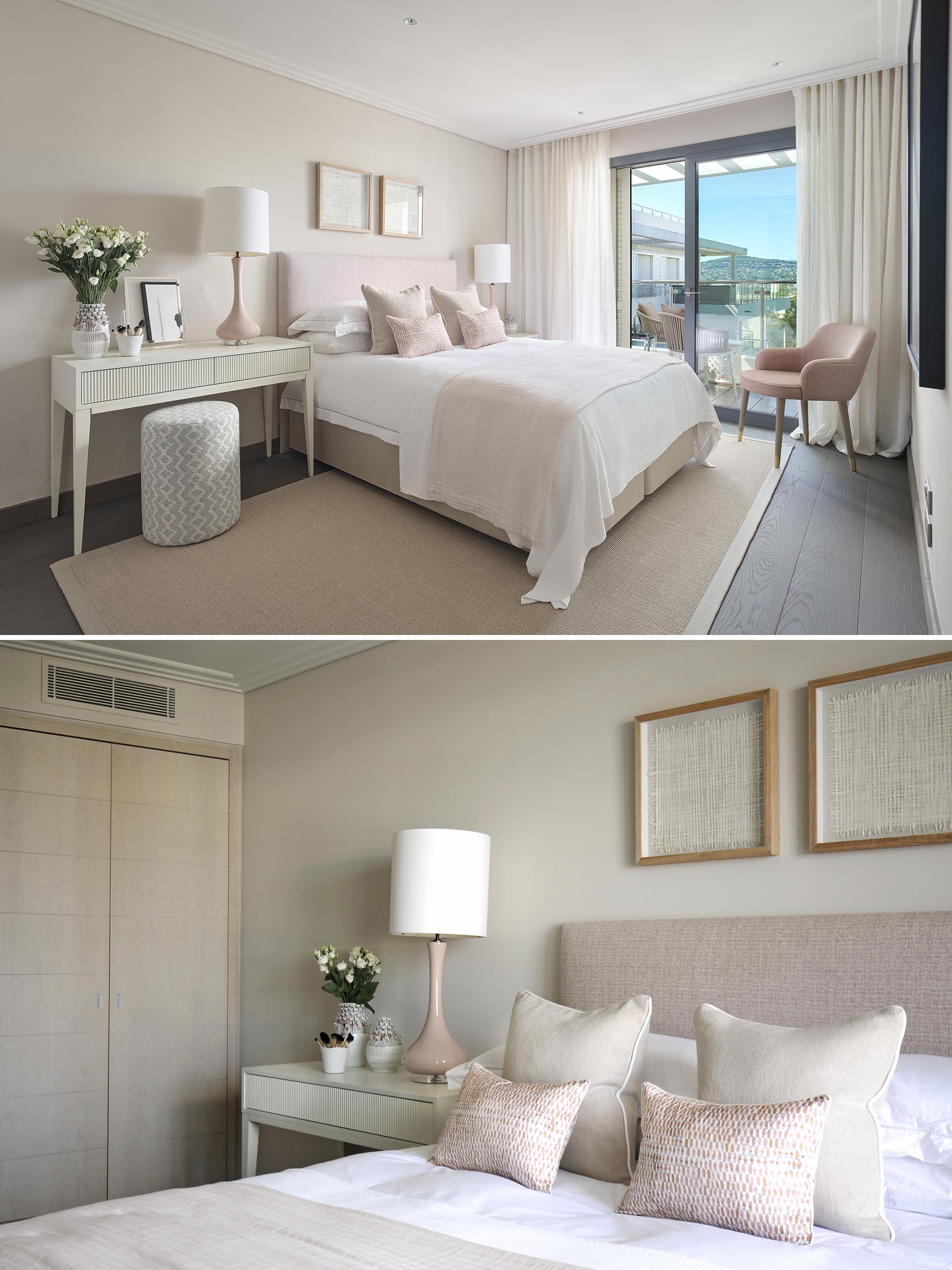 In the guest bathroom, there's a walk-in shower in the corner of the room that's enclosed within a glass shower screen, while a floating dark wood vanity adds contrast to the light wall tiles.