To celebrate the 20 year anniversary of Salone Satellite in Milan, Adriano Design was chosen to showcase an original piece named 'Freeride', that was designed specifically for this event.
'Freeride' is an exercise bike that's been designed as an object to desire and show off, but at the same time, is practical and can be ridden with pride and joy.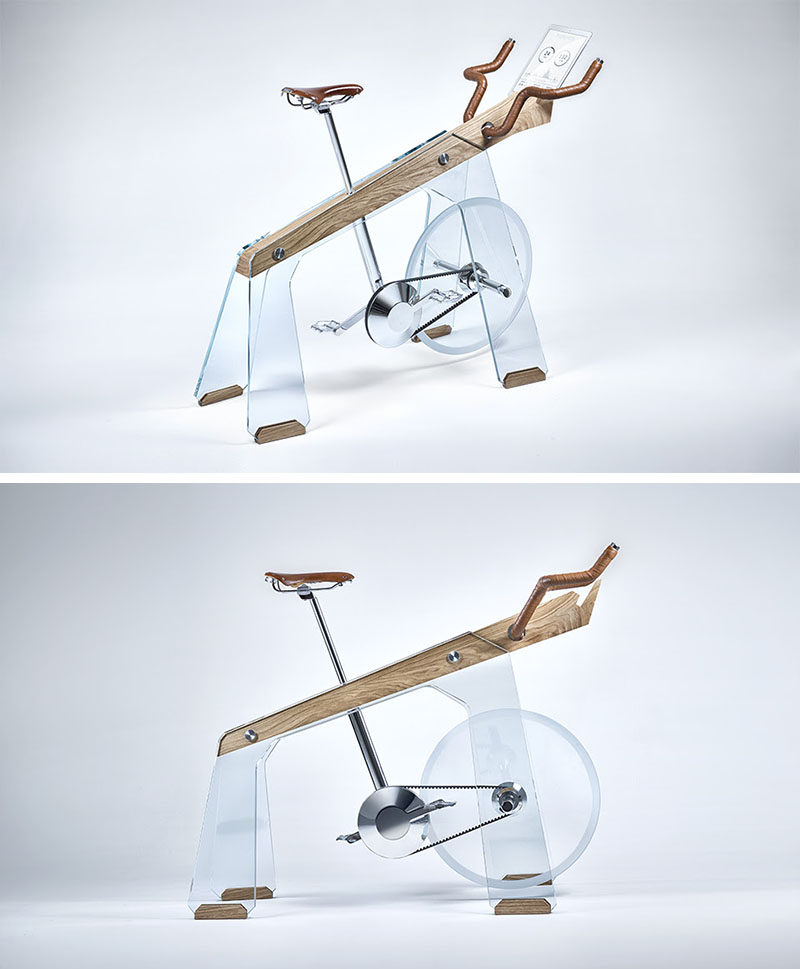 ---
Built from glass, wood, and steel, the exercise bike also has a tablet holder, so that the rider can watch bike routes from around the world while they work out.
---