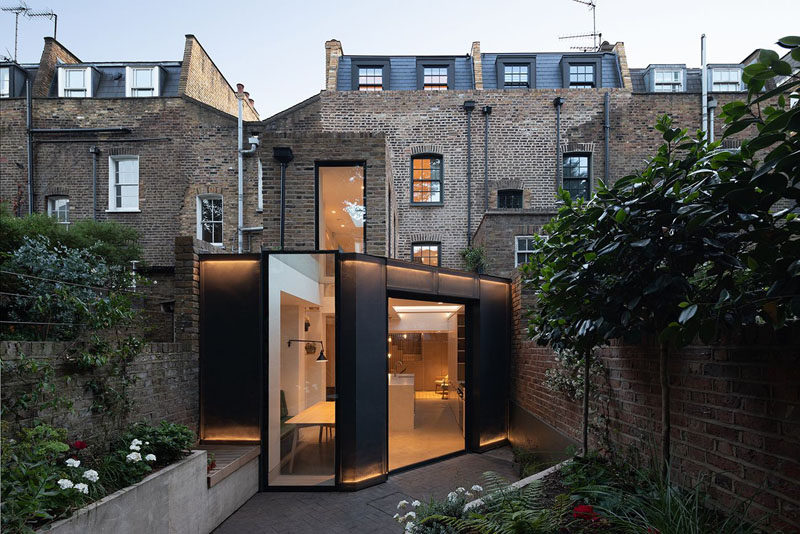 Architecture firm Fraher & Findlay have designed the contemporary interior renovation of a house in London, England, as well as a rear extension that creates additional living space.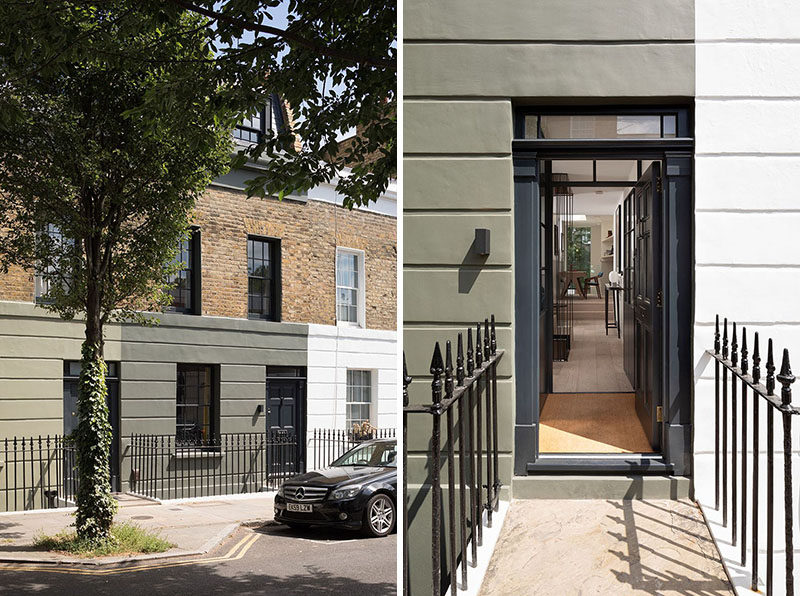 ---
In a sitting room, built-in shelving with hidden lighting is located on both sides of the fireplace, while powder-coated metal work can be found framing the staircase.
---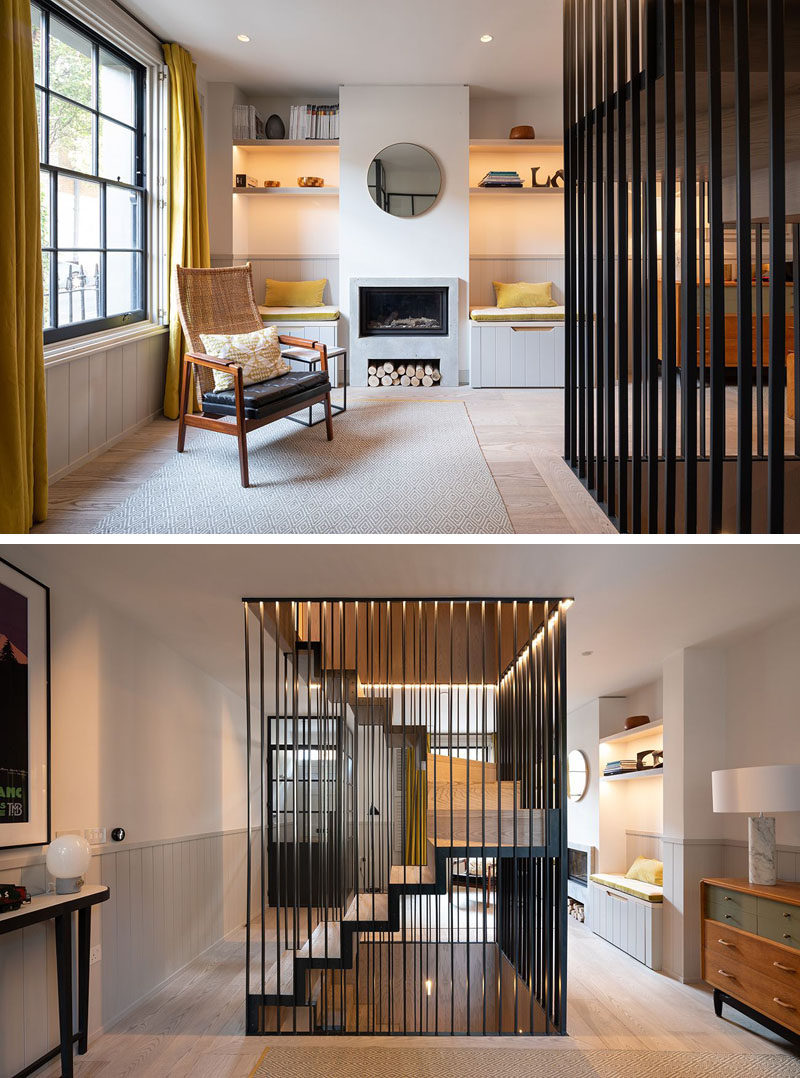 ---
The rear extension has a skylight that wraps from the ceiling down to a window, while green and wood banquette seating at the dining helps to provide a relaxed atmosphere.
---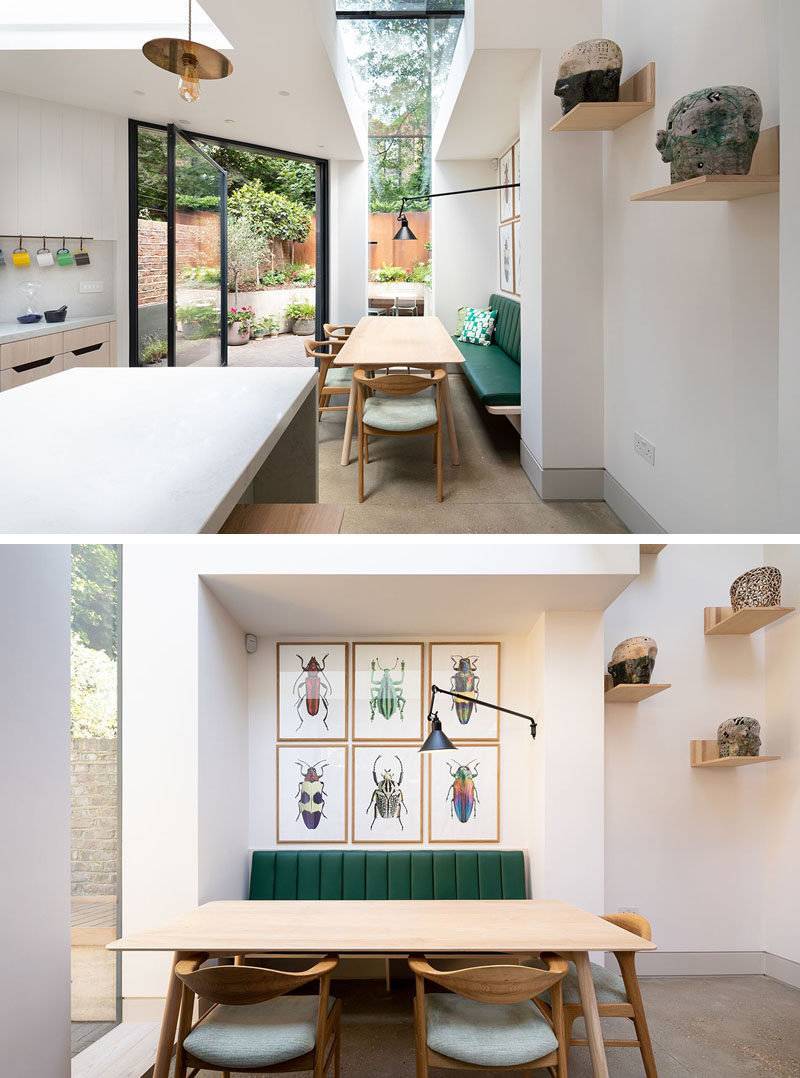 ---
On the opposite wall, the kitchen features light wood, hardware-free cabinetry, while the island has complementing marble countertops.
---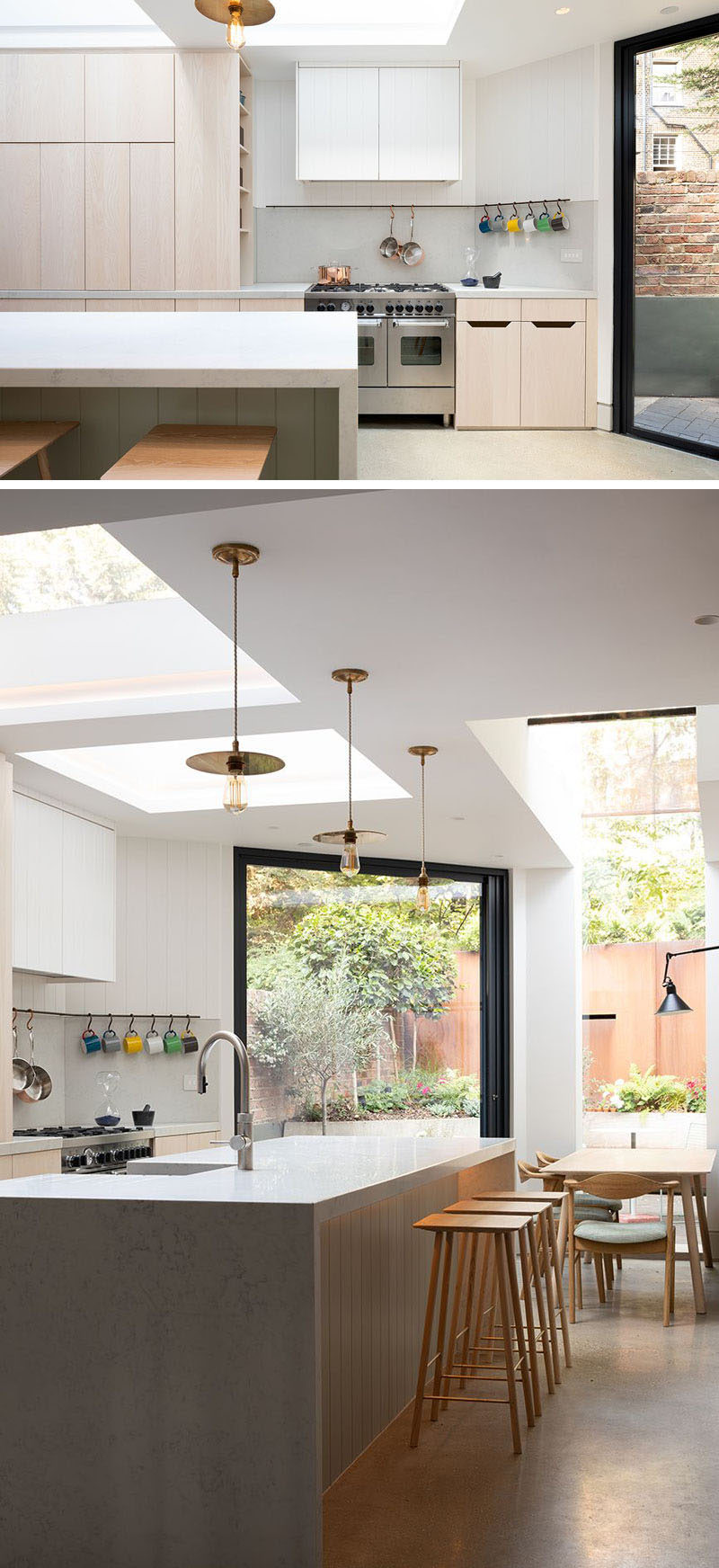 ---
A large black-framed pivoting glass door connects the dining room and kitchen to the rear garden.
---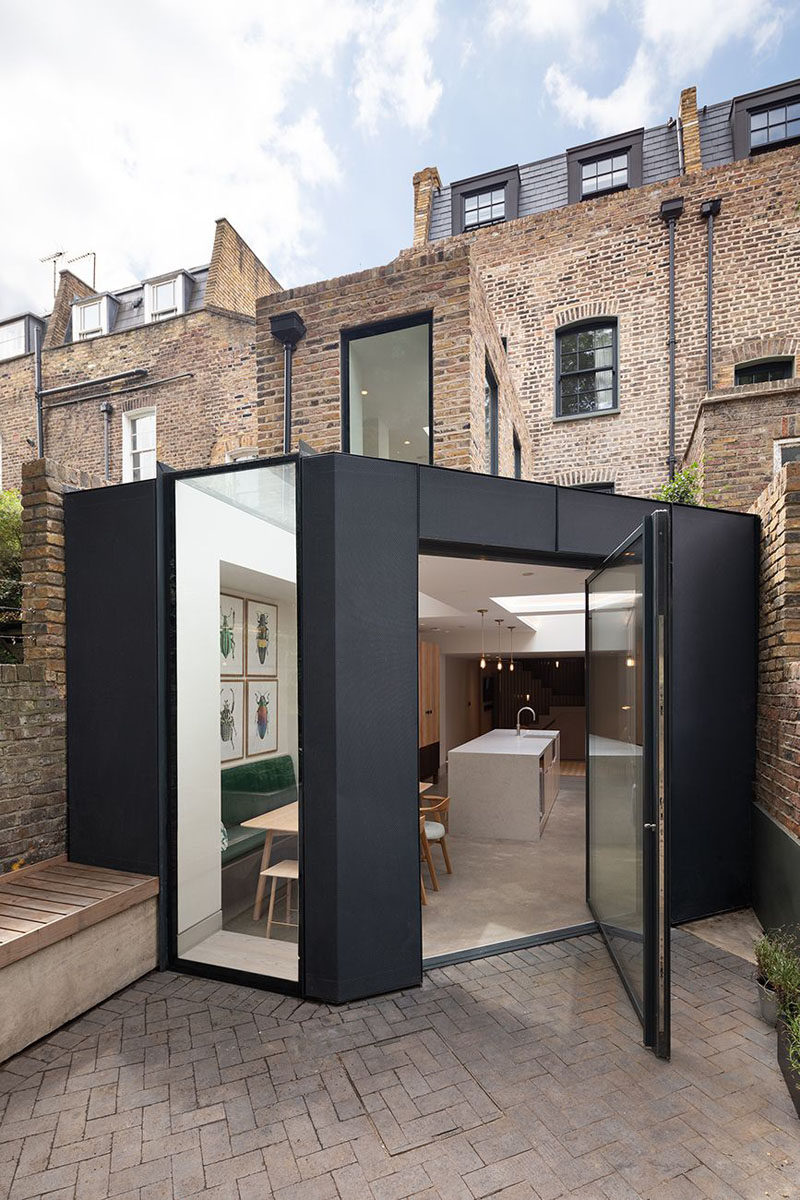 ---
In the garden, custom-designed planters wrap around the patio, helping to create depth, while a small seating area and water feature are the focal point of the outdoor space.
---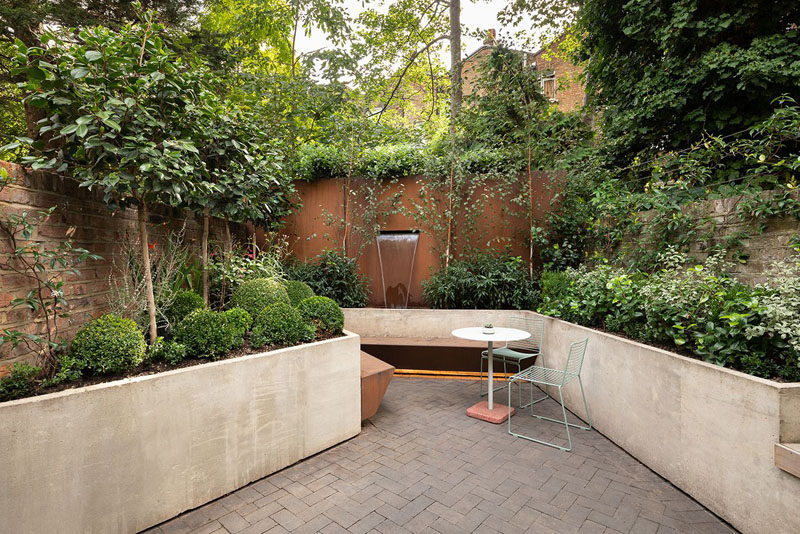 ---
Back inside, and there's a staircase with a built-in handrail that features hidden lighting.
---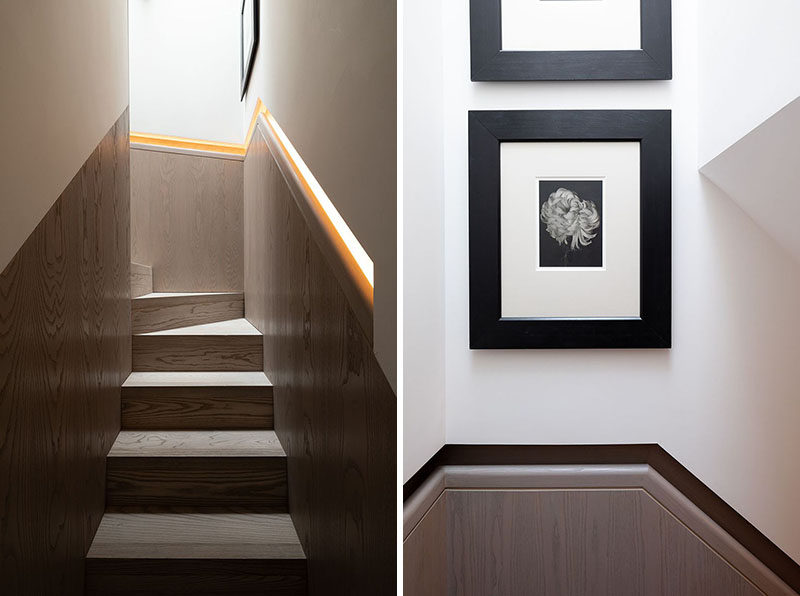 ---
A small sitting room has custom cabinetry that wraps around the room to provide storage, and open shelving allows for displaying personal items.
---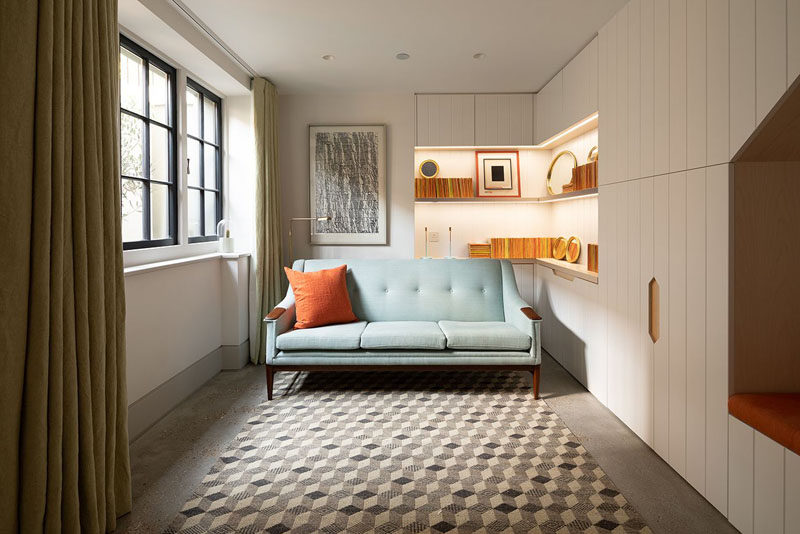 ---
Skylights and windows provide an abundance of natural light to a home office, while light oiled ash flooring adds a natural touch.
---
---
In one of the bedrooms, orange has been used to add a colorful touch to the space.
---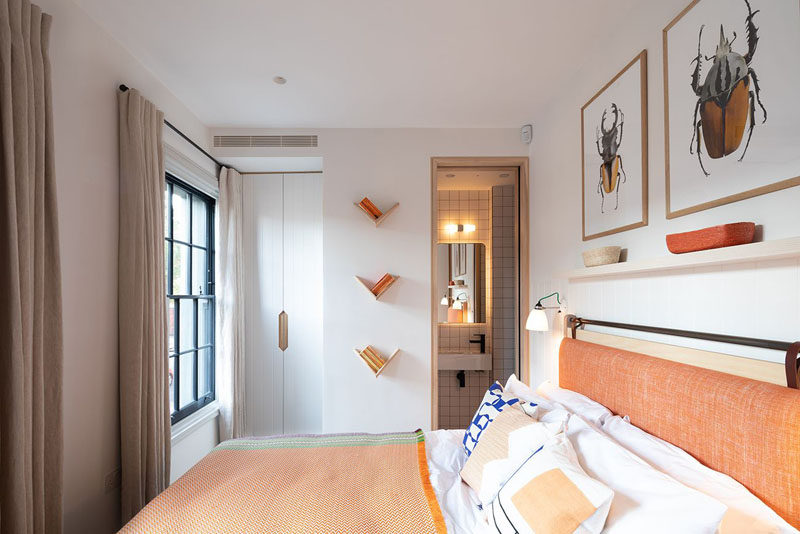 ---
In an other bedroom, the design has been replicated, however yellow has been chosen as the accent color, while in the ensuite bathroom, square tiles cover the wall, and hidden lighting highlights the shape of the mirror.
---
---
In another bathroom, black penny tiles cover the walls and floor, creating a bold and striking color contrast.
---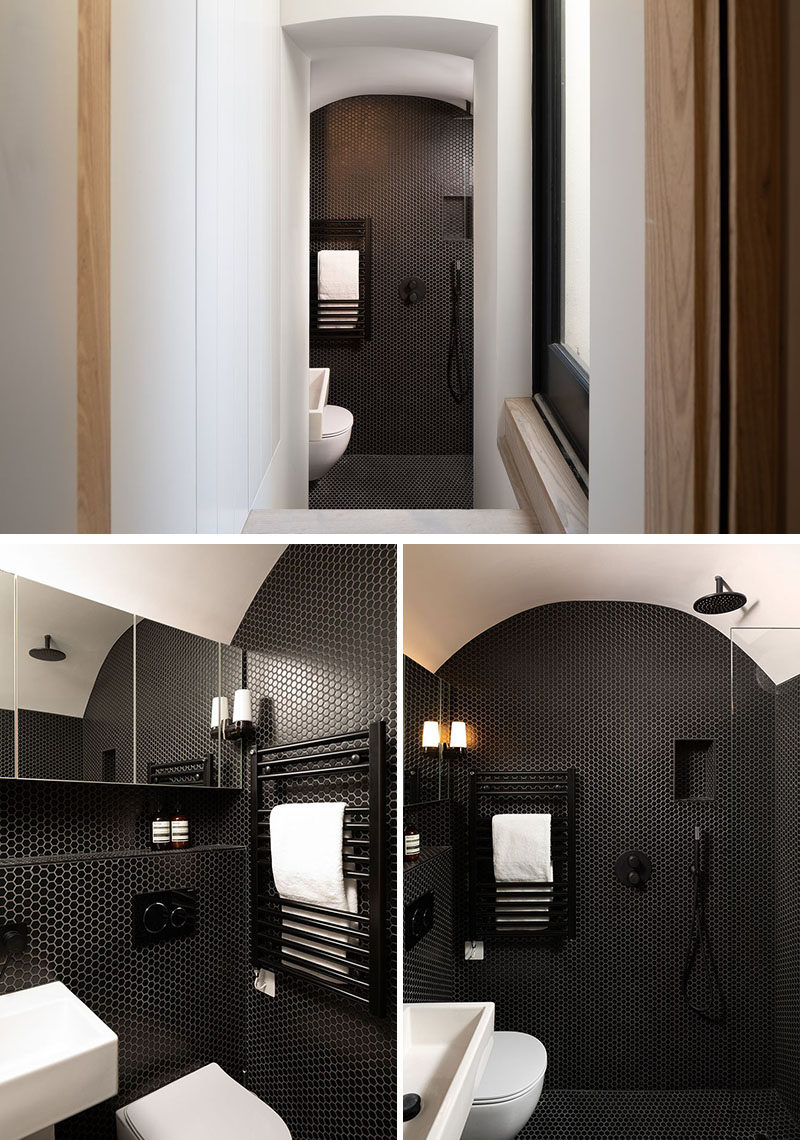 ---