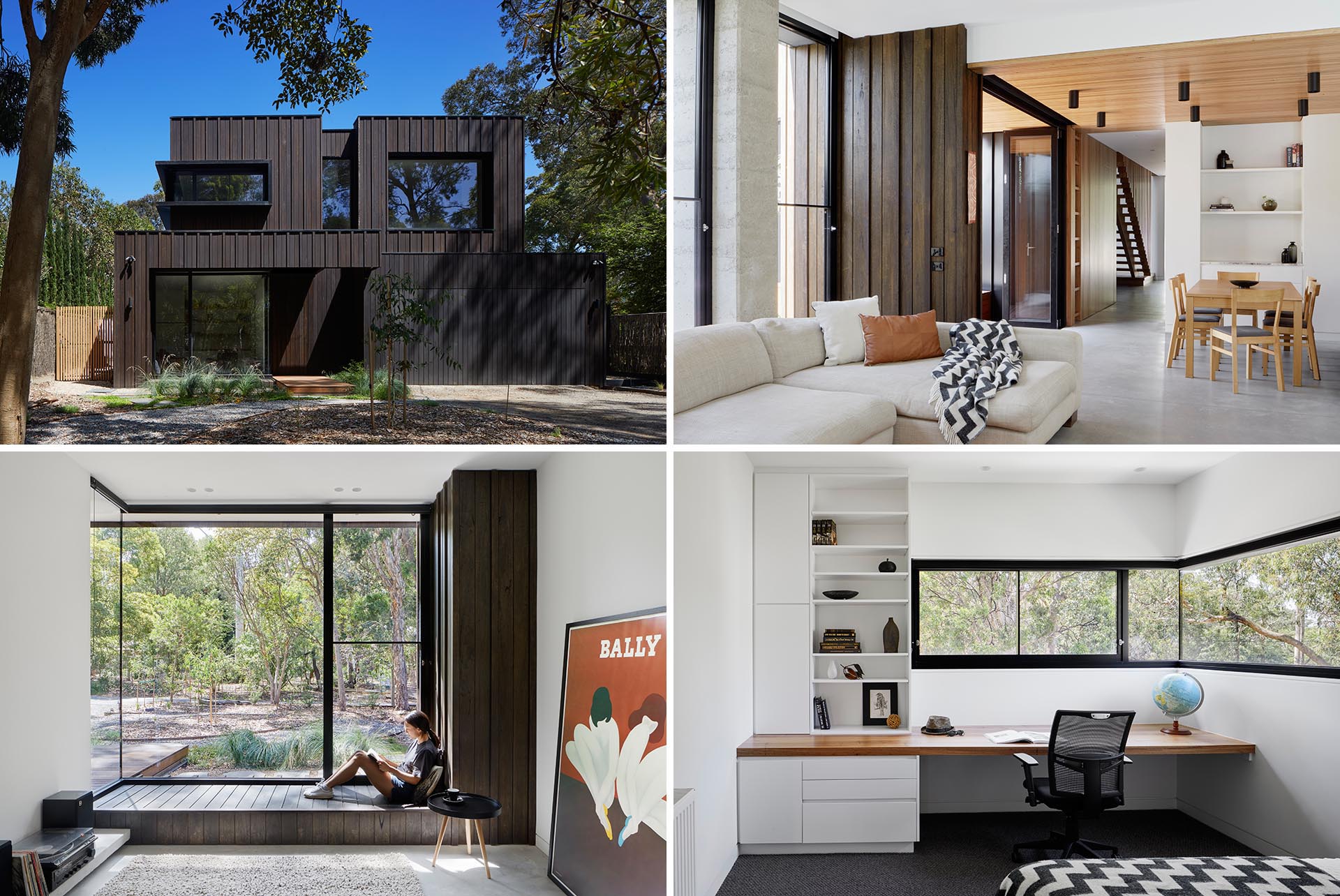 Rammed earth, concrete, and timber are celebrated design materials of this newly built house in Melbourne, Australia.
Designed by Kirsten Johnstone Architecture, the exterior of the home showcases Blackbutt timber cladding that's accented by black metal window frames.
At the front of the home, the garage door blends into the siding, creating a seamless appearance.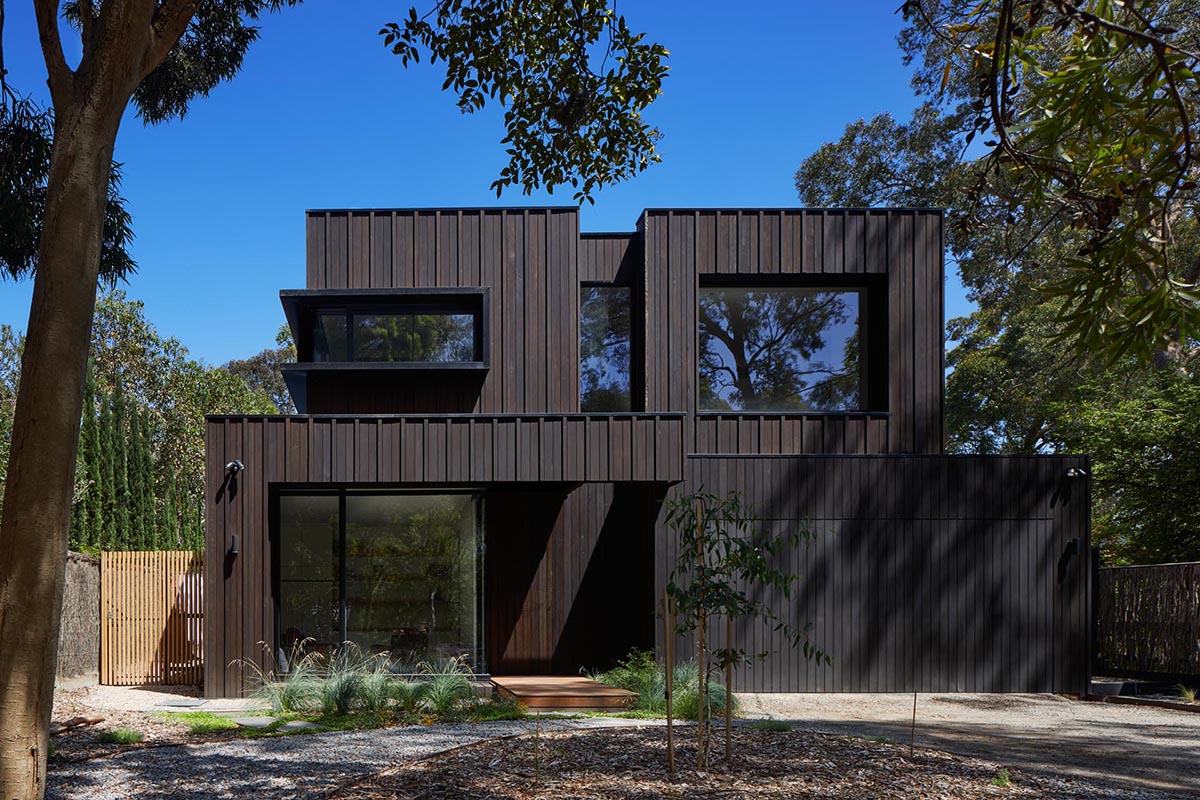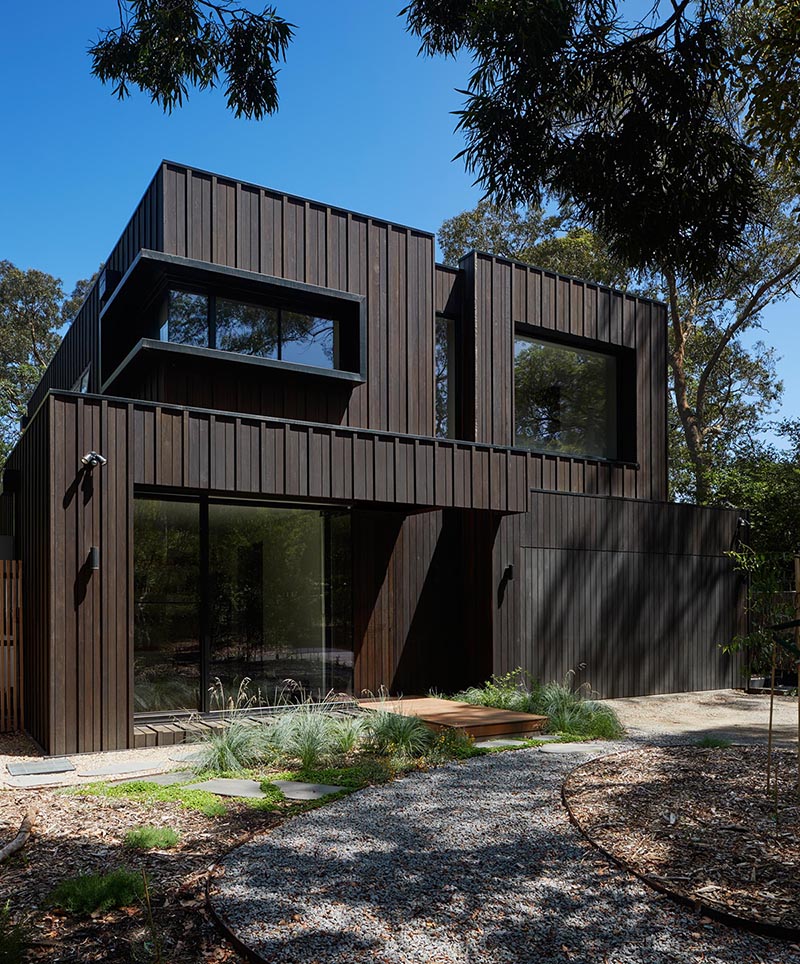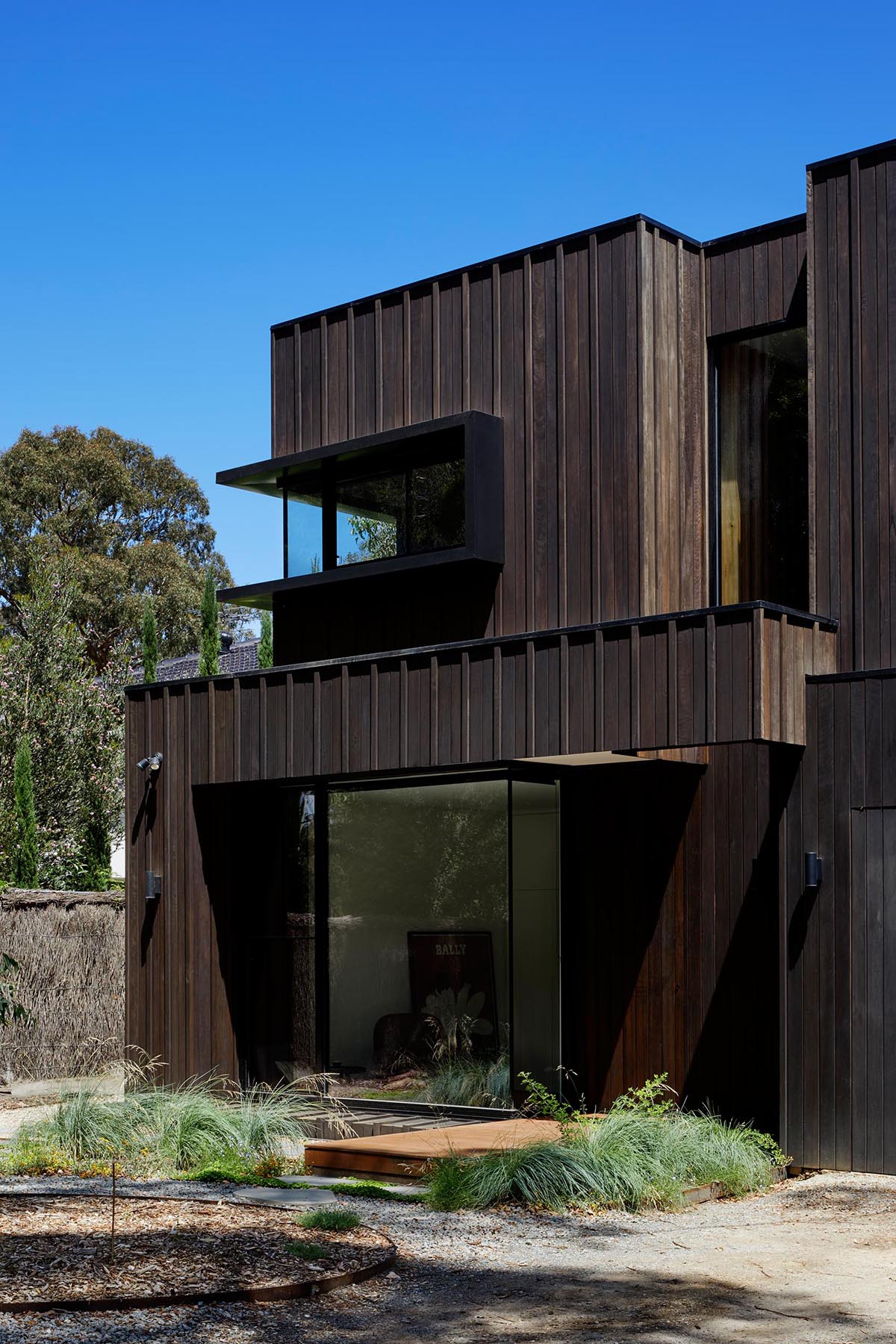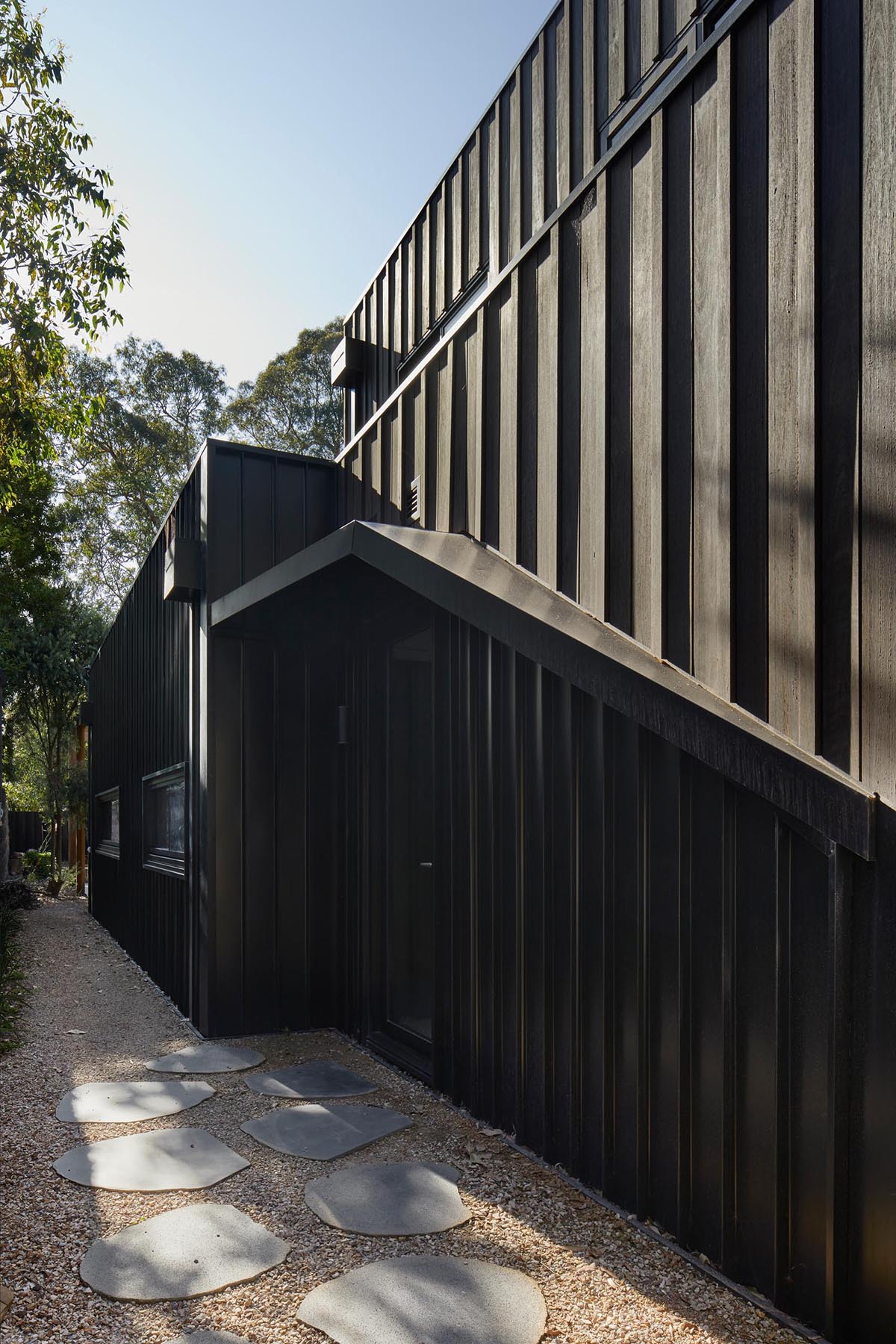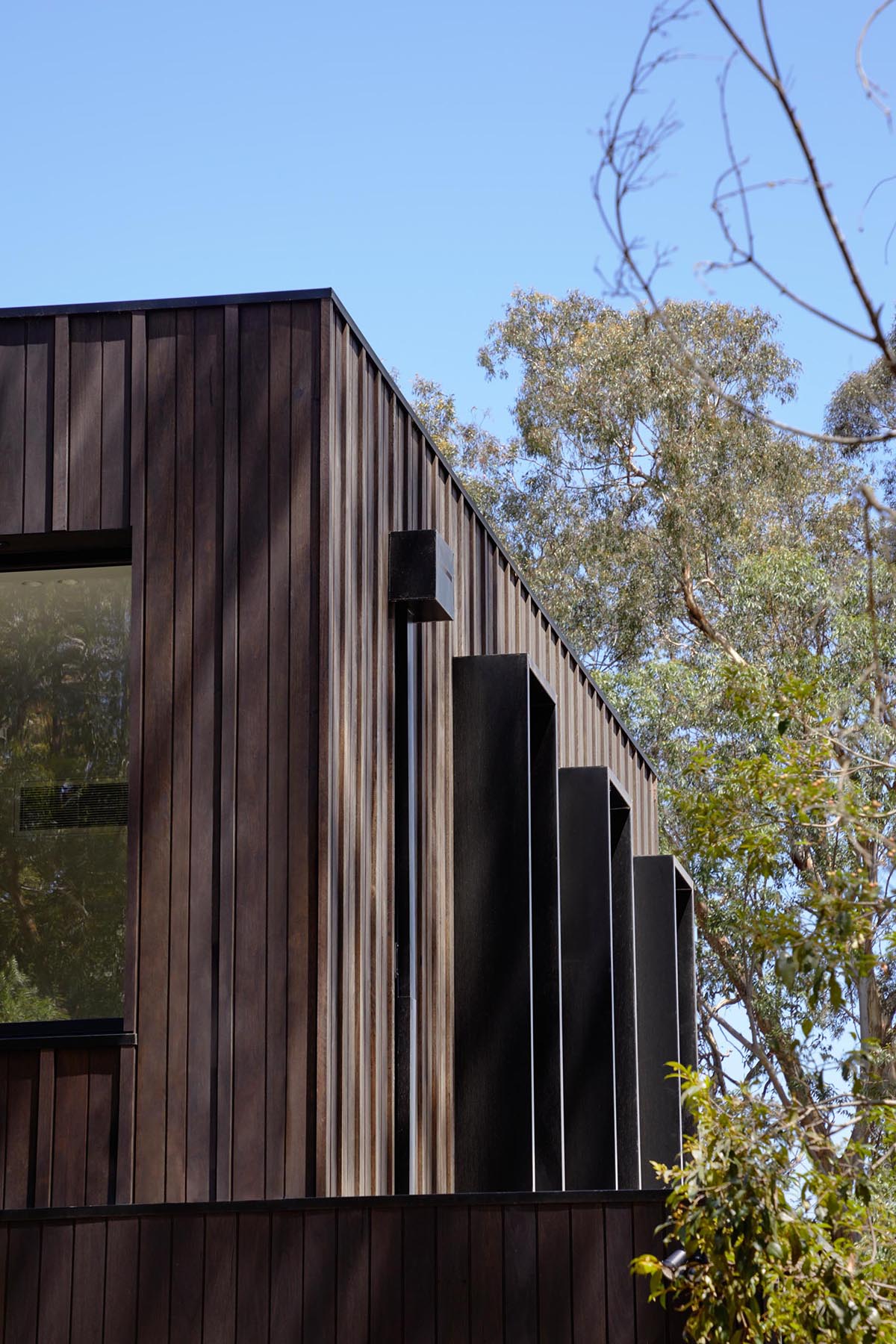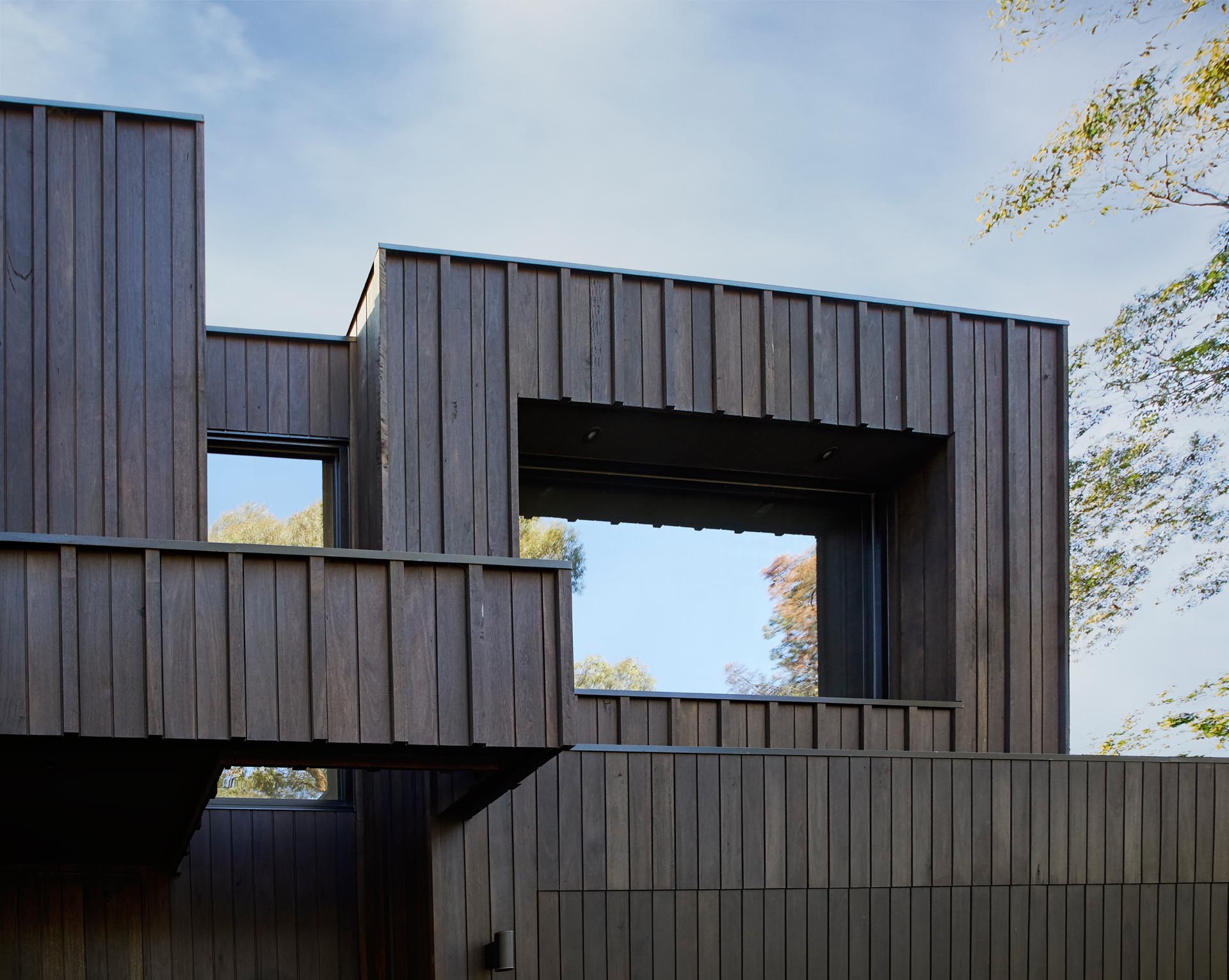 Off to the side of the front door is a casual room with bookshelves and a large wood bench that looks out to the front garden.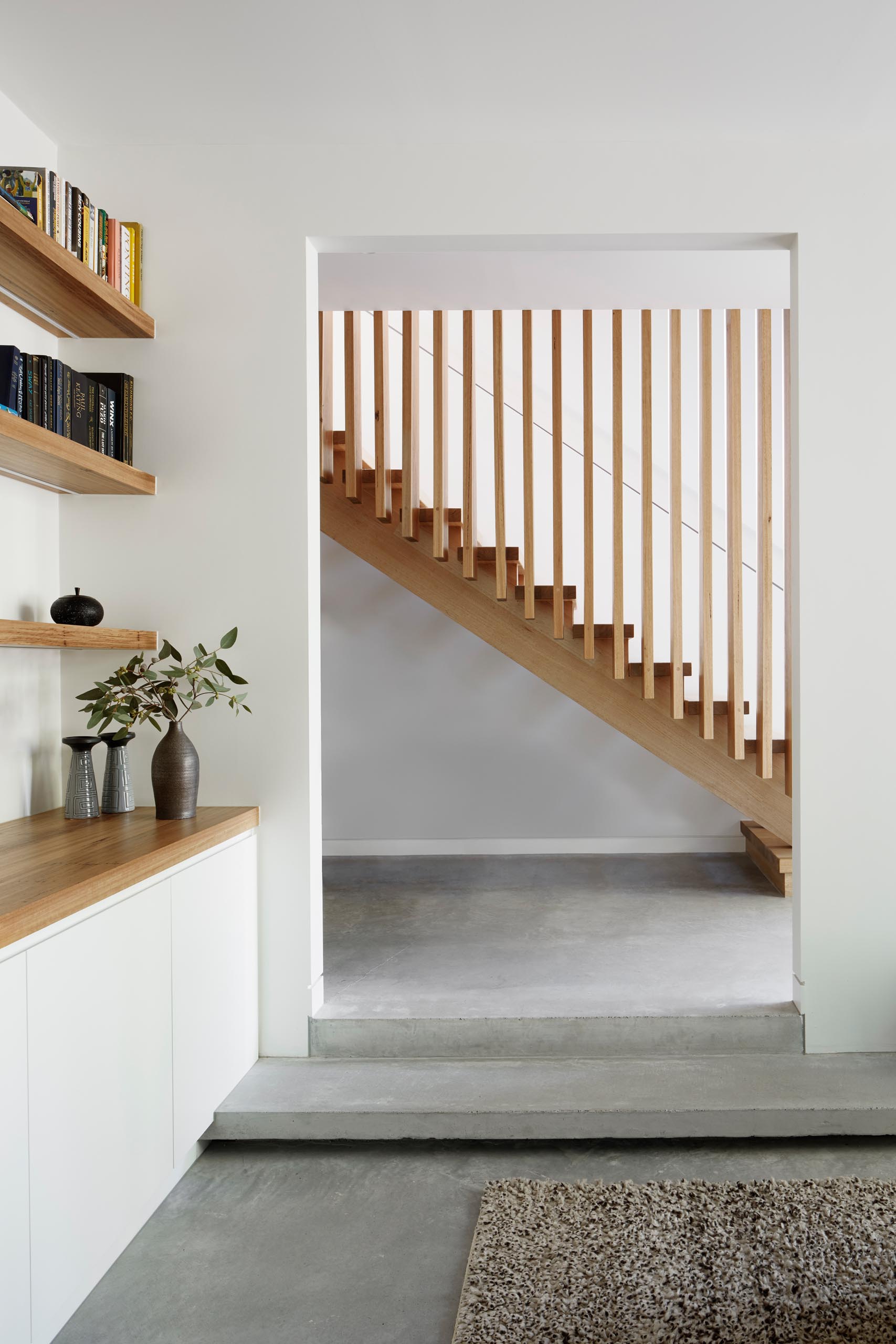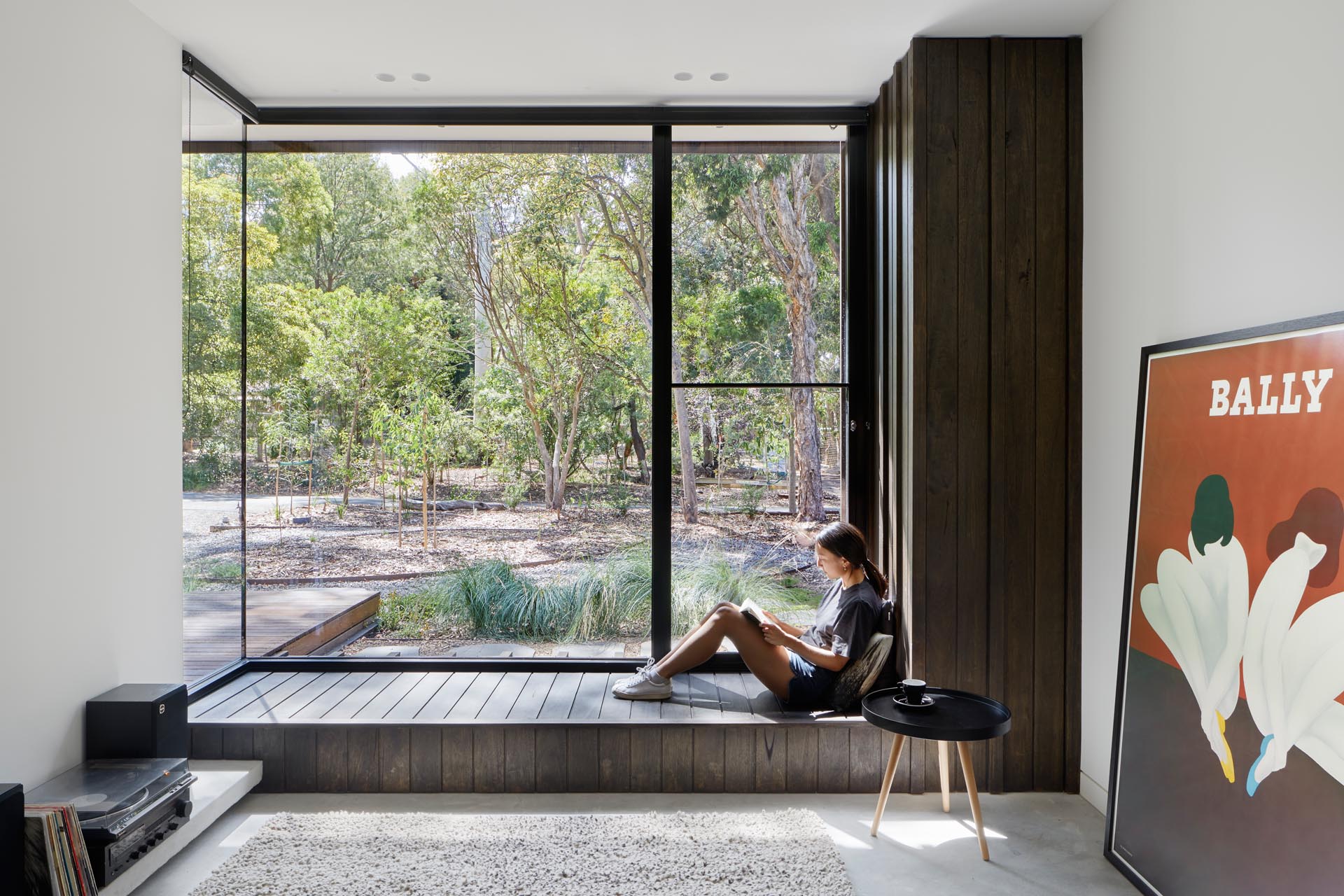 Down the small hallway and a timber batten ceiling designates the dining room, and extends out to a deck with a bench, with bi-fold doors connecting the two spaces.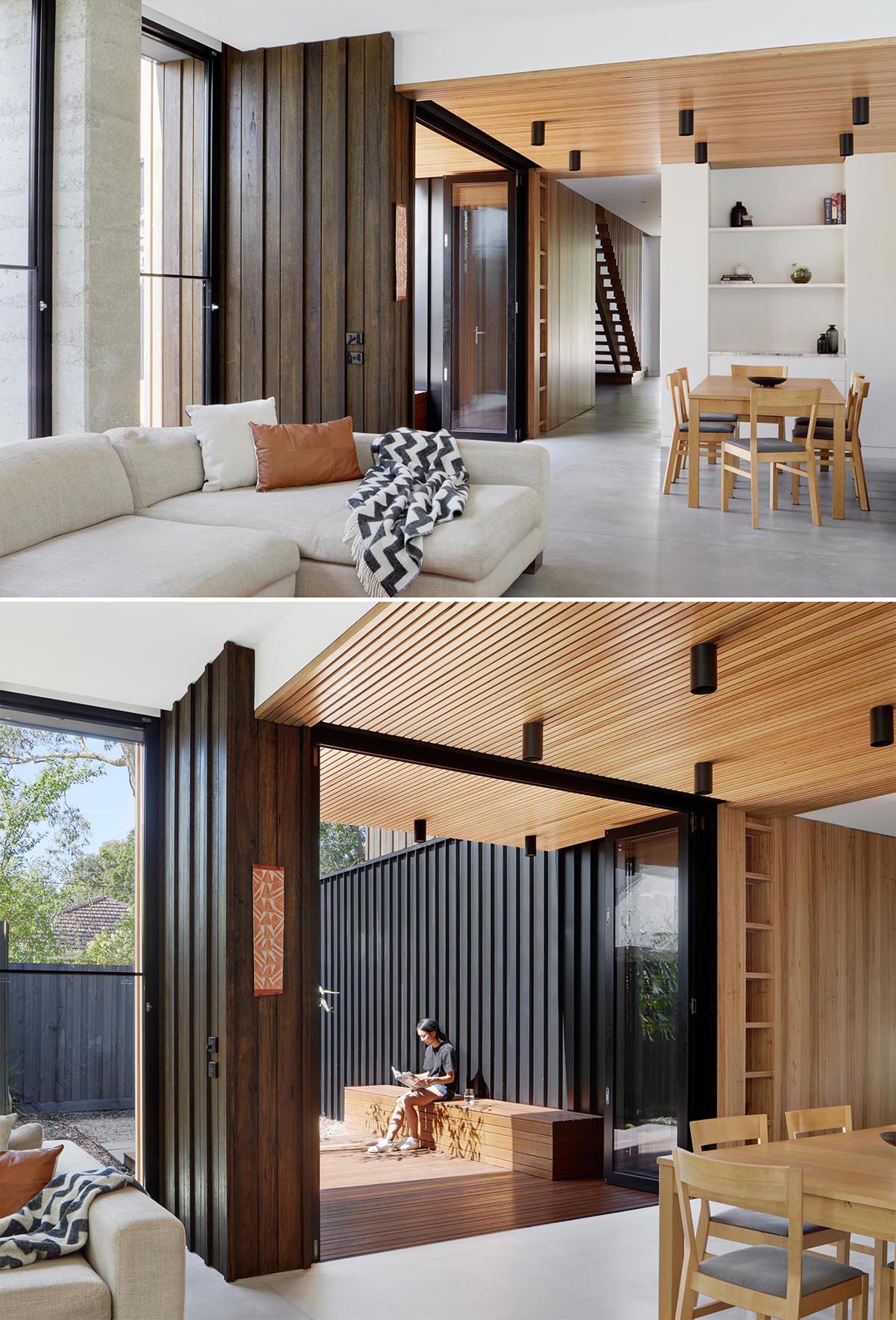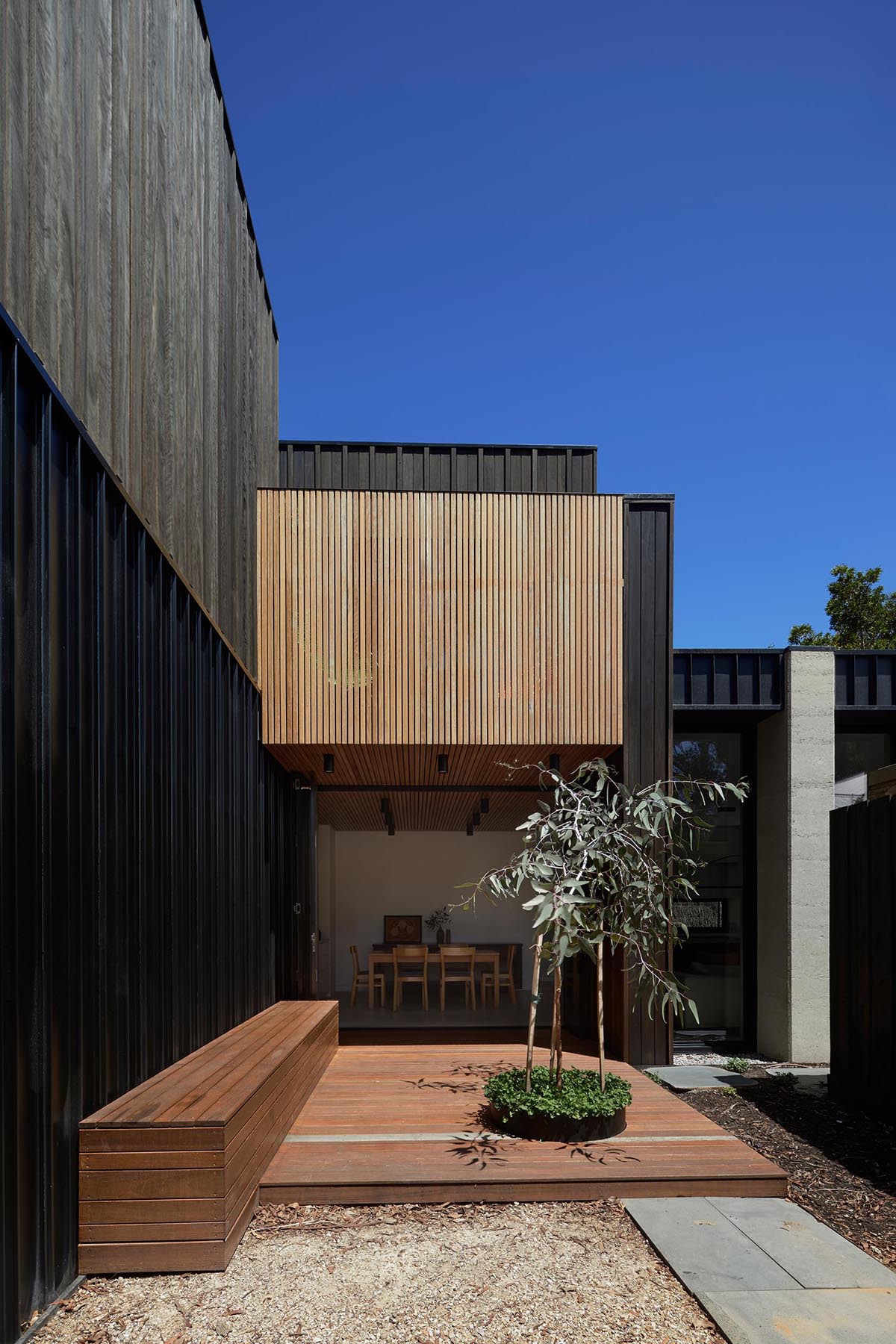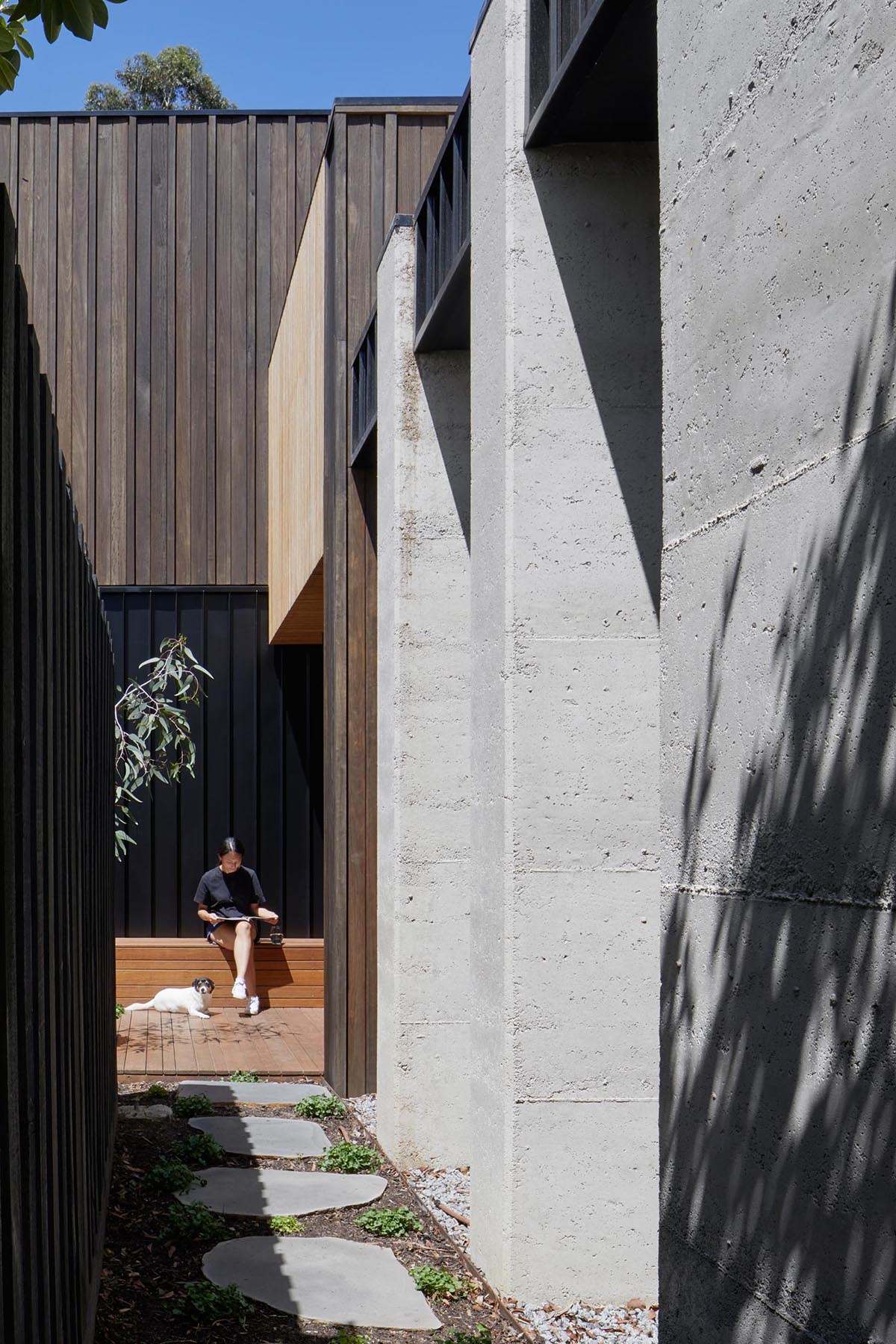 In the adjacent open plan living room and kitchen, there's a rammed earth wall behind the fireplace and concrete floors.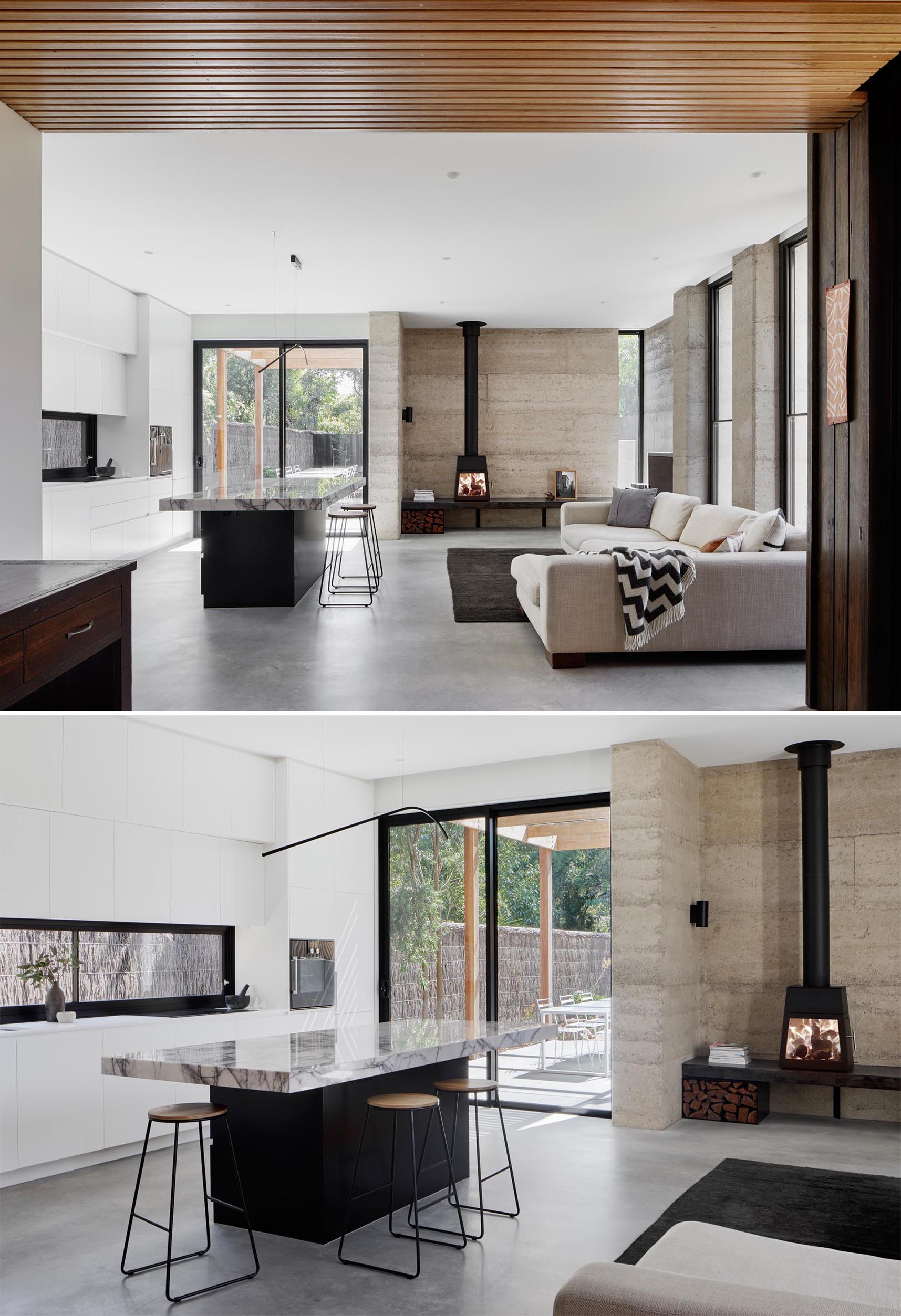 In the kitchen, minimalist white cabinets with an integrated fridge and freezer contrast the built-in appliances, horizontal black window frame, and the black island base. The island has a thick marble countertop, while pure white countertops are featured along the wall.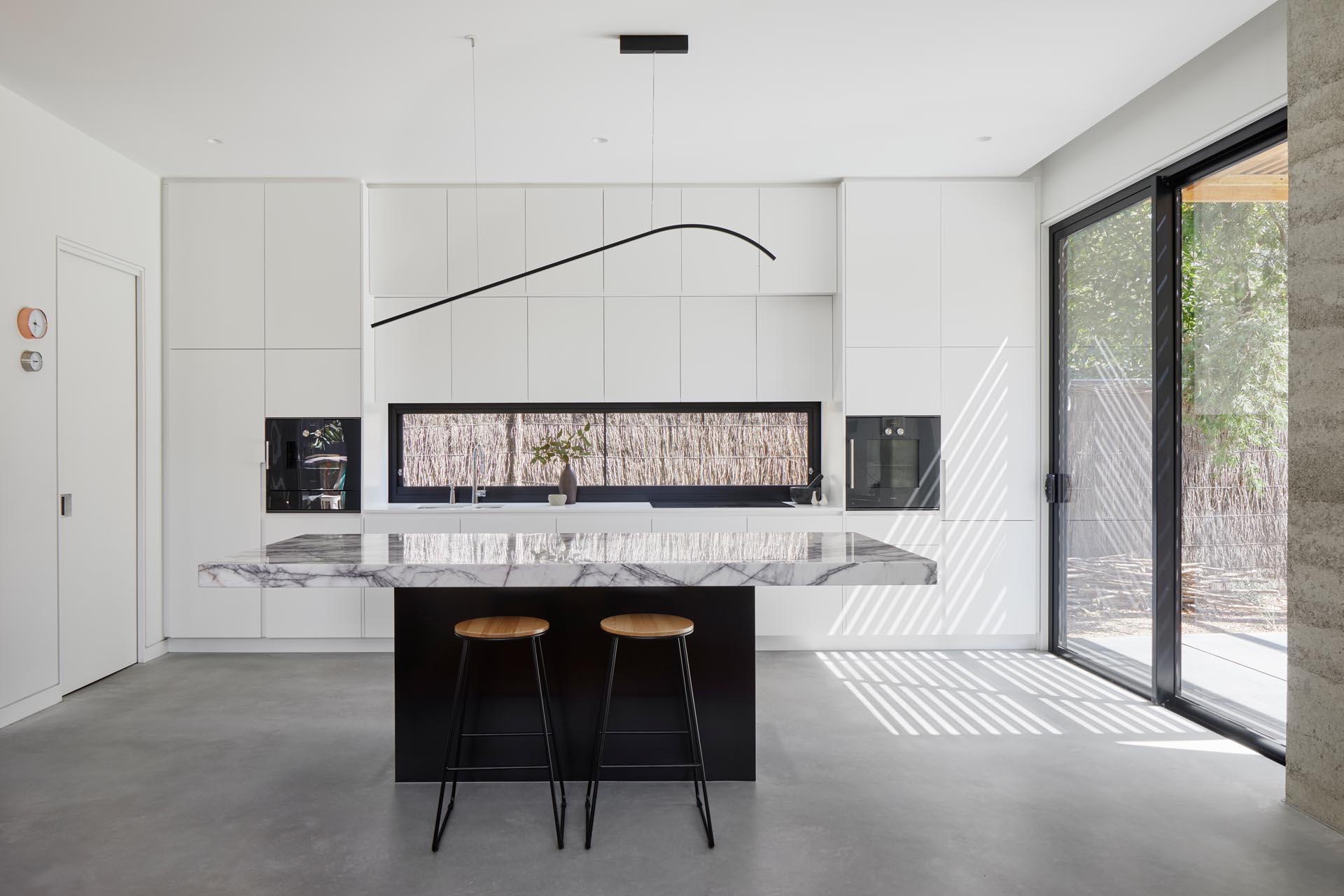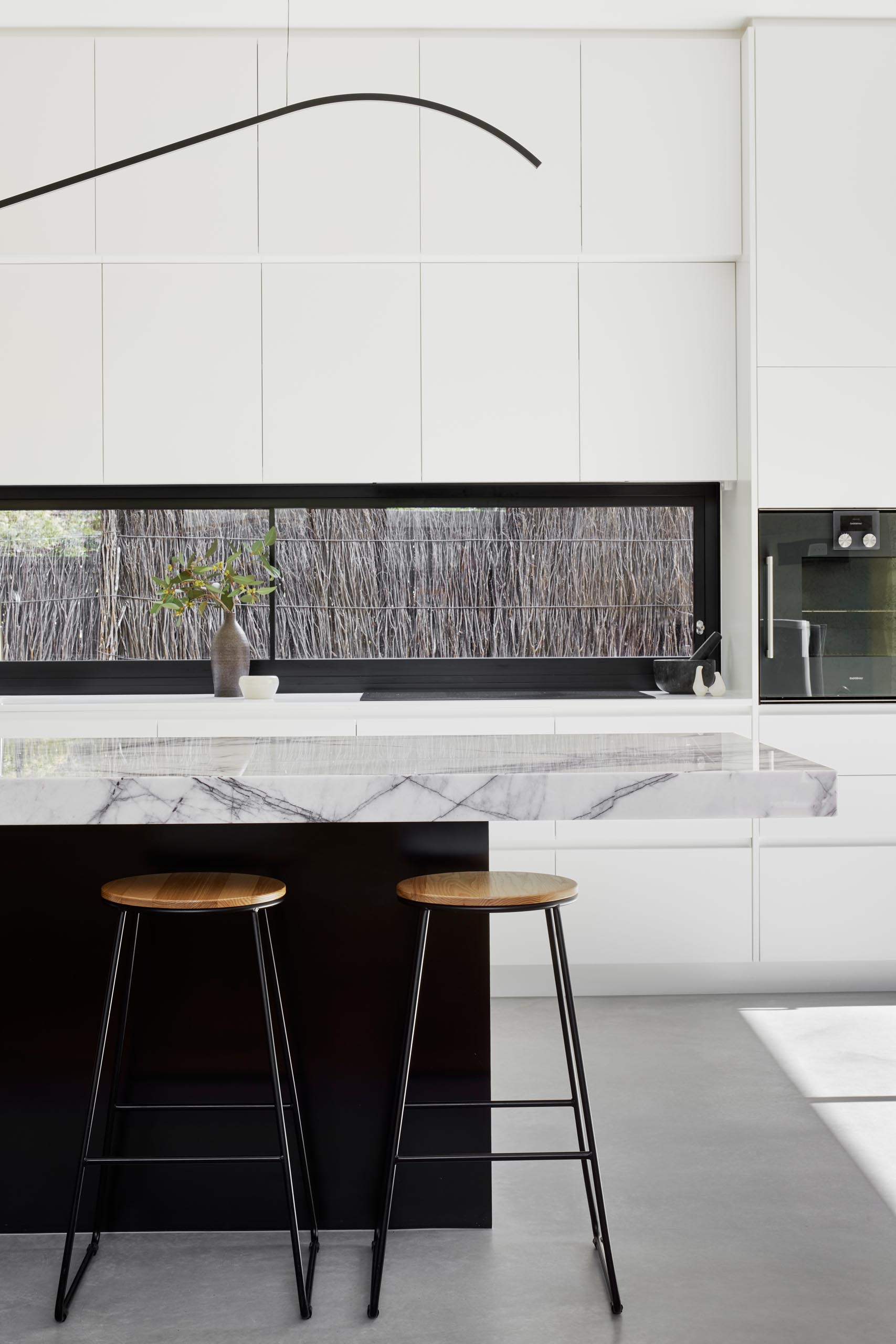 Off to the side of the kitchen is a Blackbutt pergola that leads to the landscaped garden.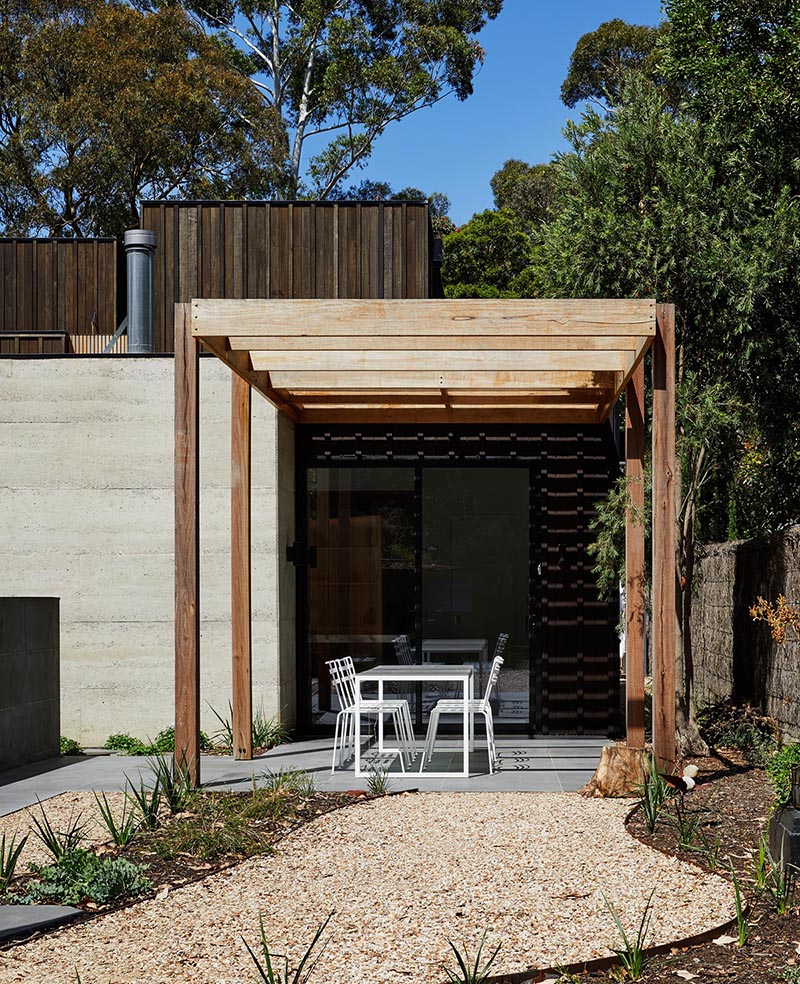 Back inside, we can see there's a walk-in pantry and laundry room that includes both floor-to-ceiling dark cabinets, white cabinets, and undermount sinks.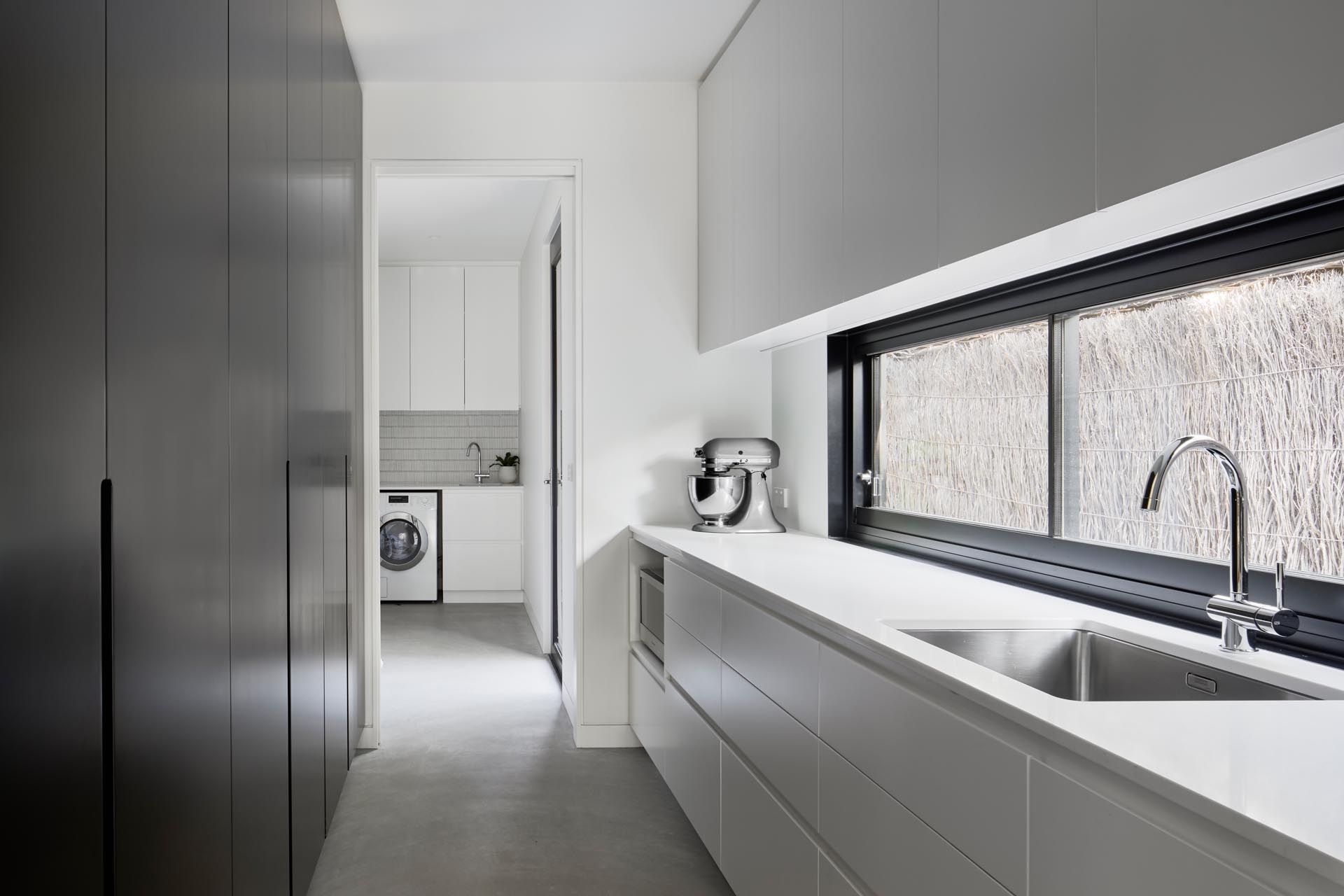 By the front door and there's a floor to ceiling vertical timber balustrade that allows for light and ventilation. A built-in handrail with lighting helps to light the staircase at night.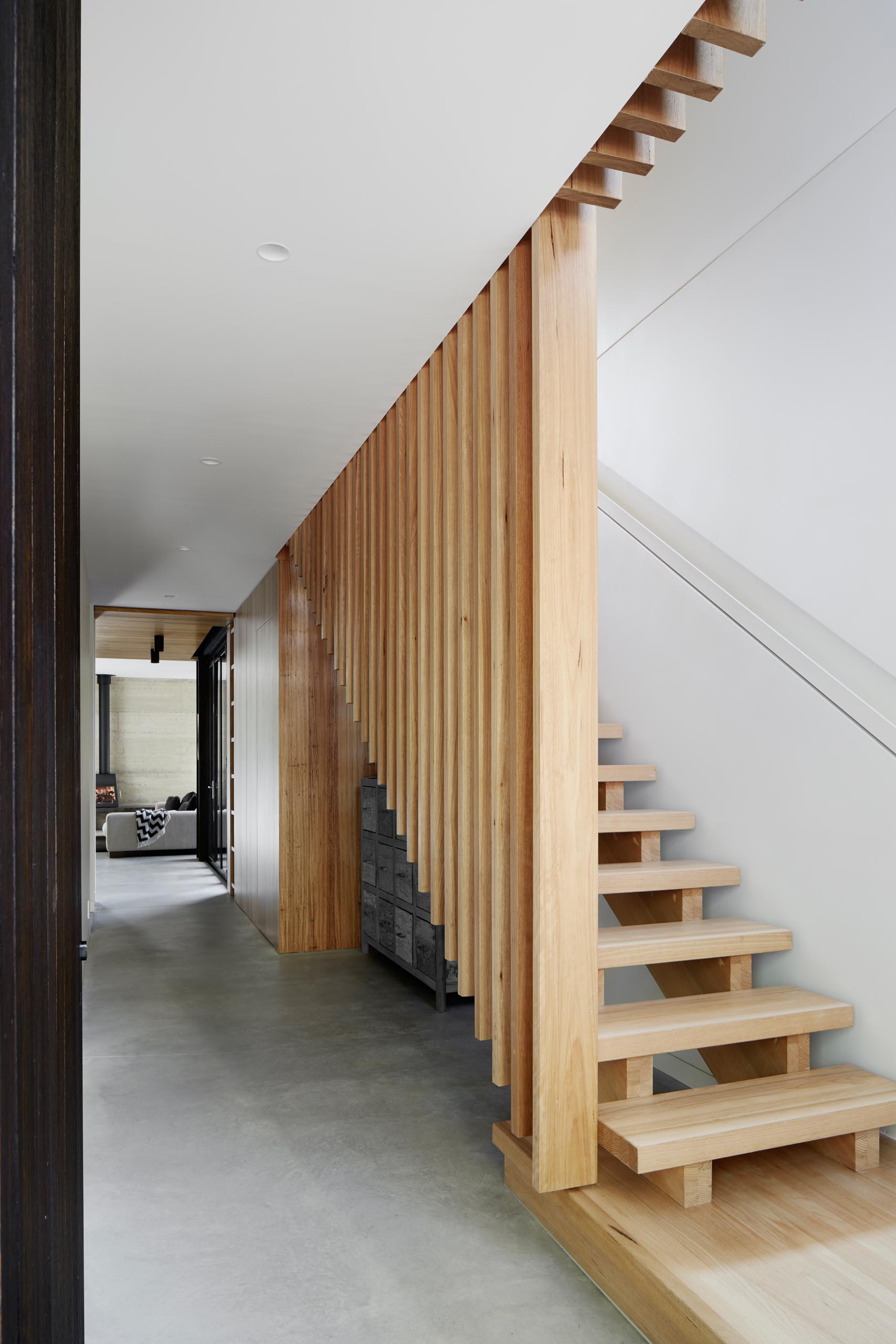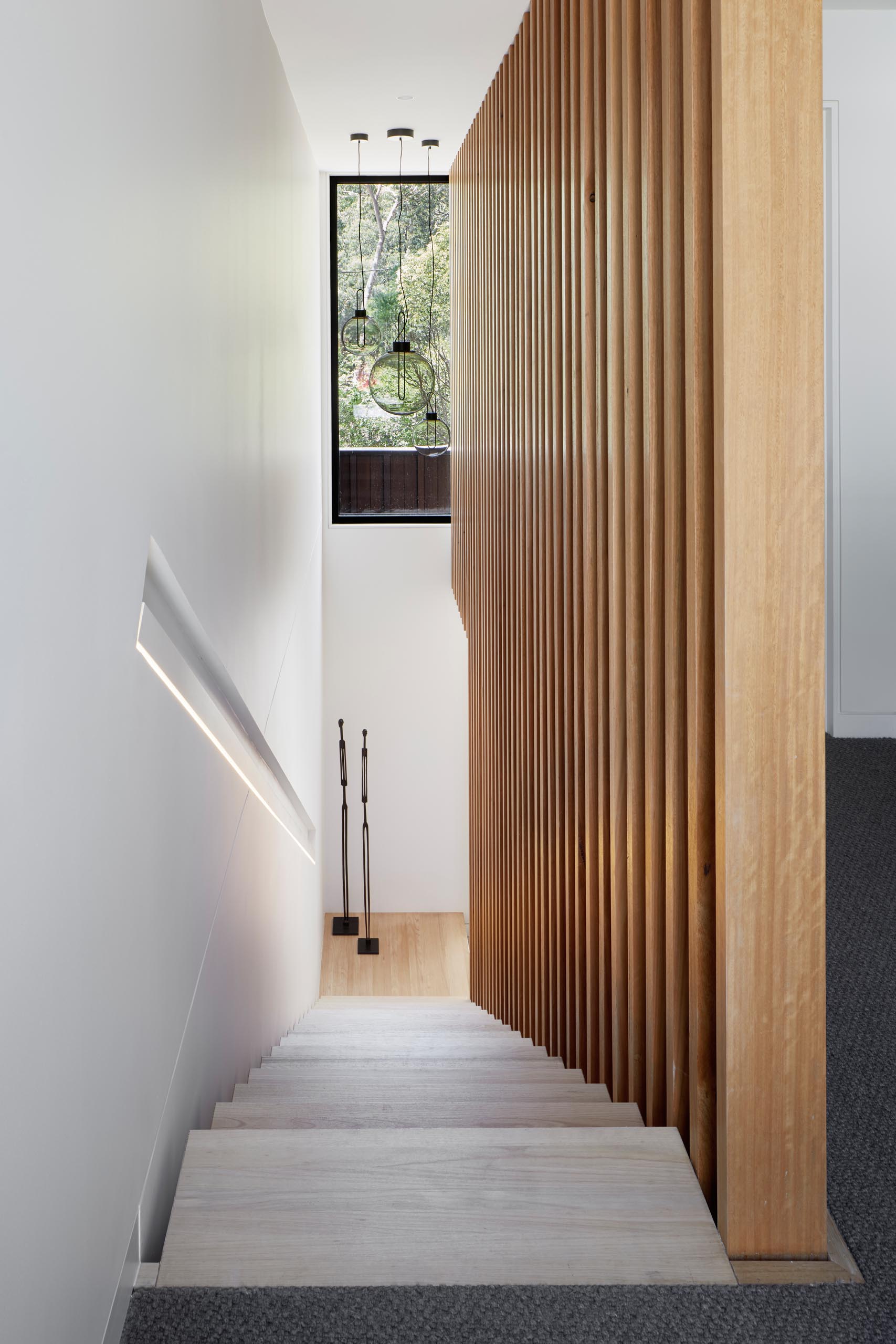 In one of the bedrooms upstairs, there are wrap-around windows and a built-in wood desk with drawers, cabinets, and shelving.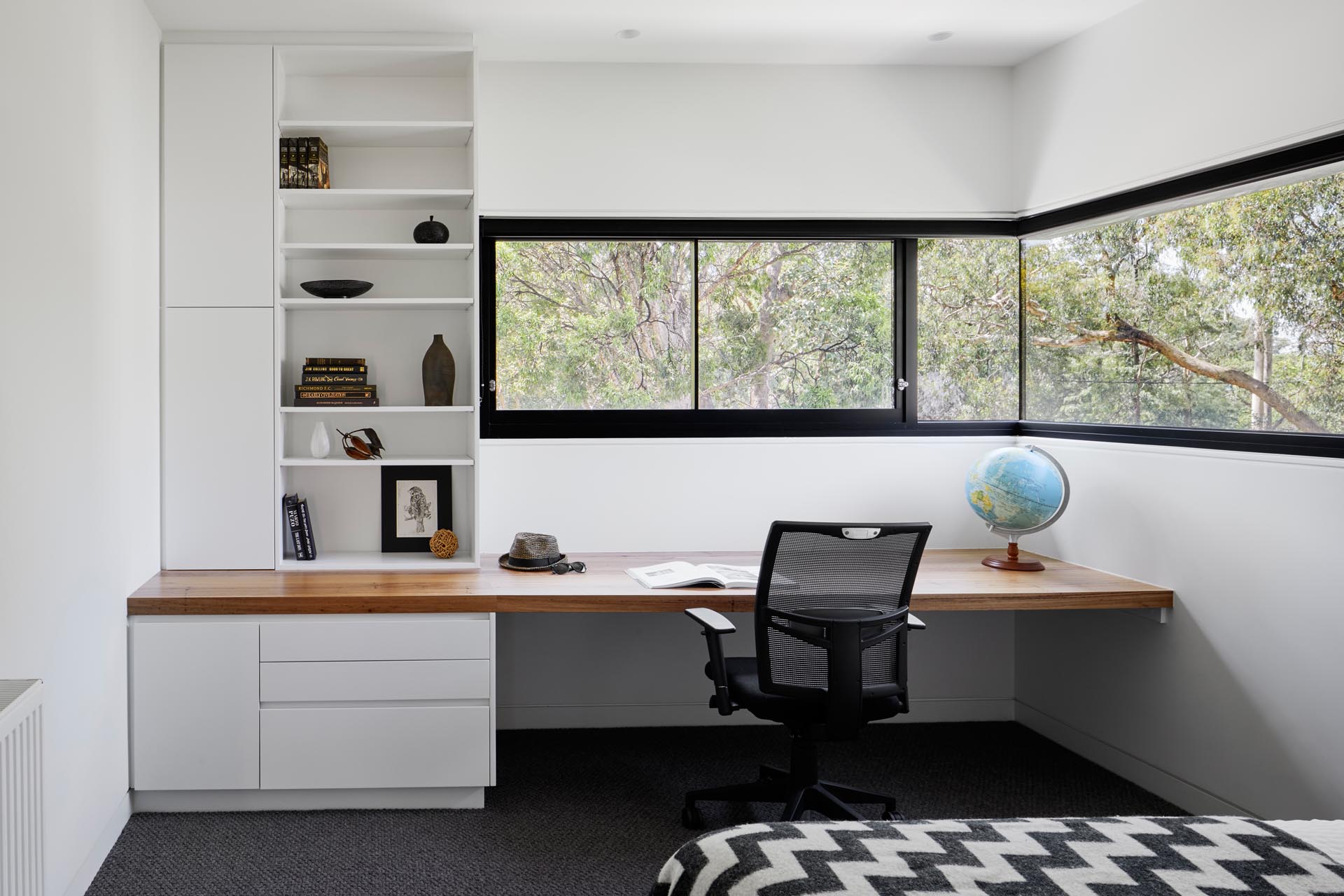 In another bedroom, a large window offers views of the gum trees outside. Plush wool carpet in the bedrooms helps to absorb sound for privacy.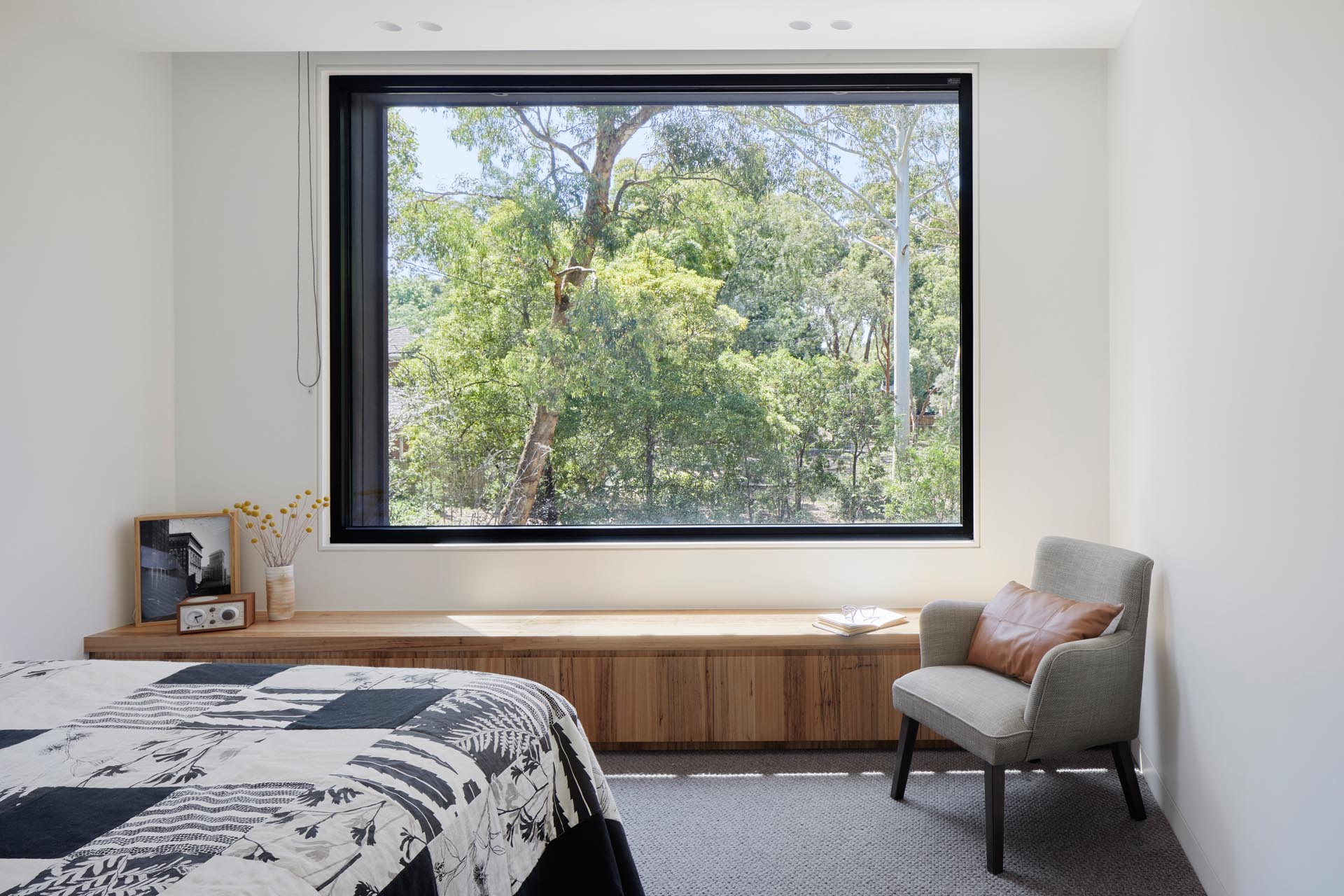 In one of the bathrooms, dark gray walls and floors are combined with a wood vanity, white basins, and a backlit mirror.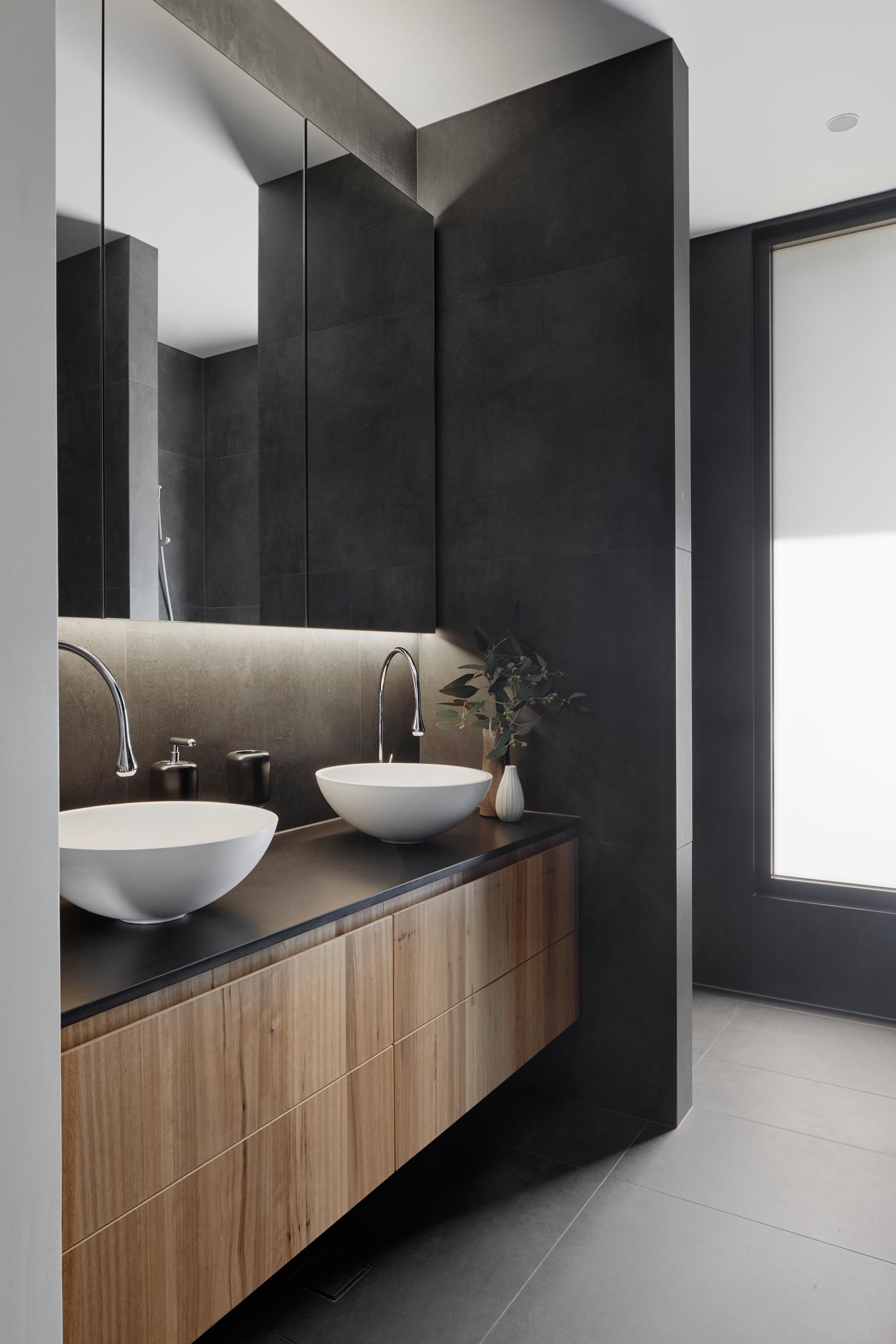 In a walk-in closet, there's dark floor-to-ceiling cabinetry that lines the walls and allows the eye to focus on the tree view through the window.