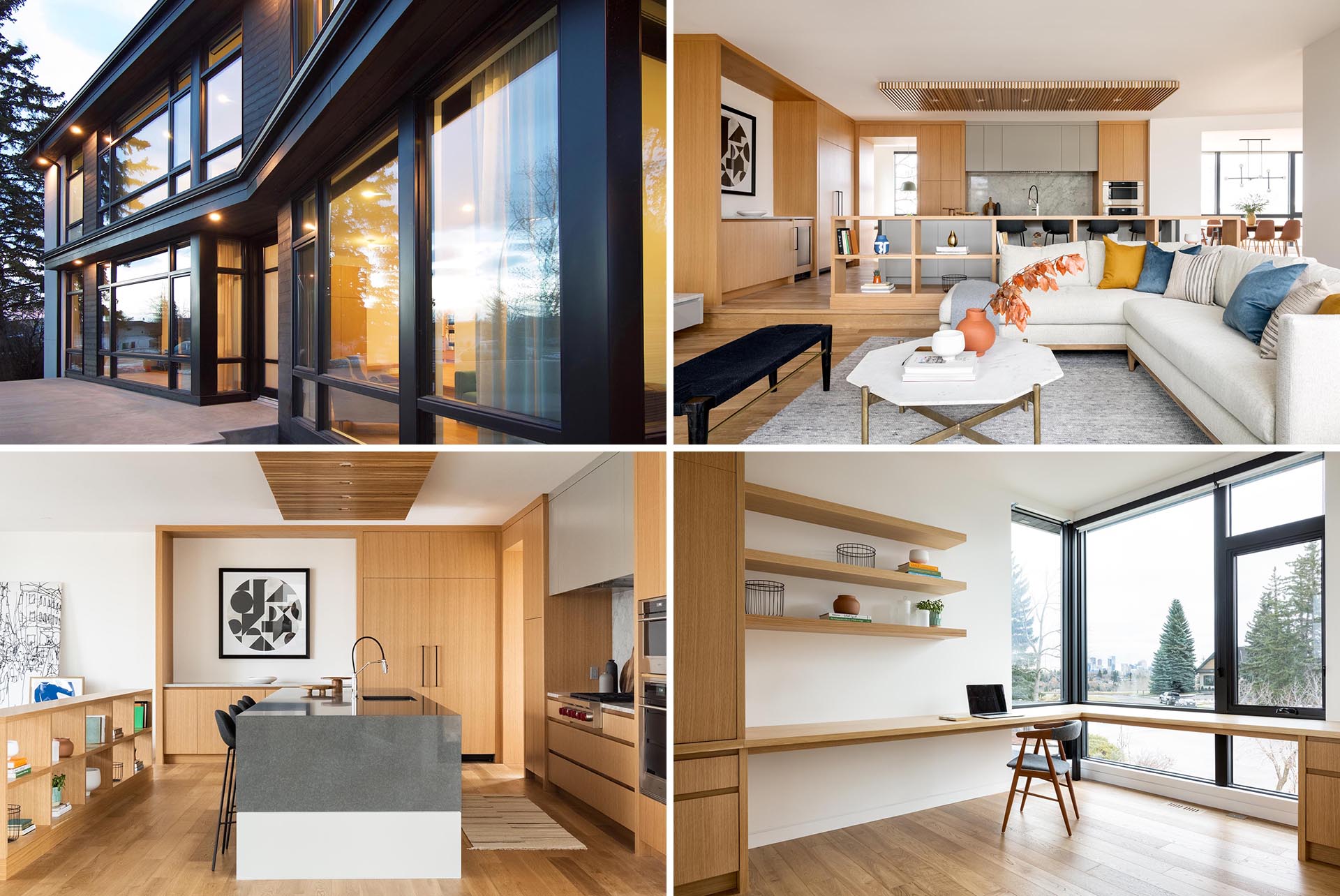 Architecture and building firm Alloy Homes Incorporated has recently completed a contemporary home in Calgary, Canada.
The Yakisugi House is named after "Yakisugi", which is a reference to the Japanese burnt wood siding in which the majority of the home is clad.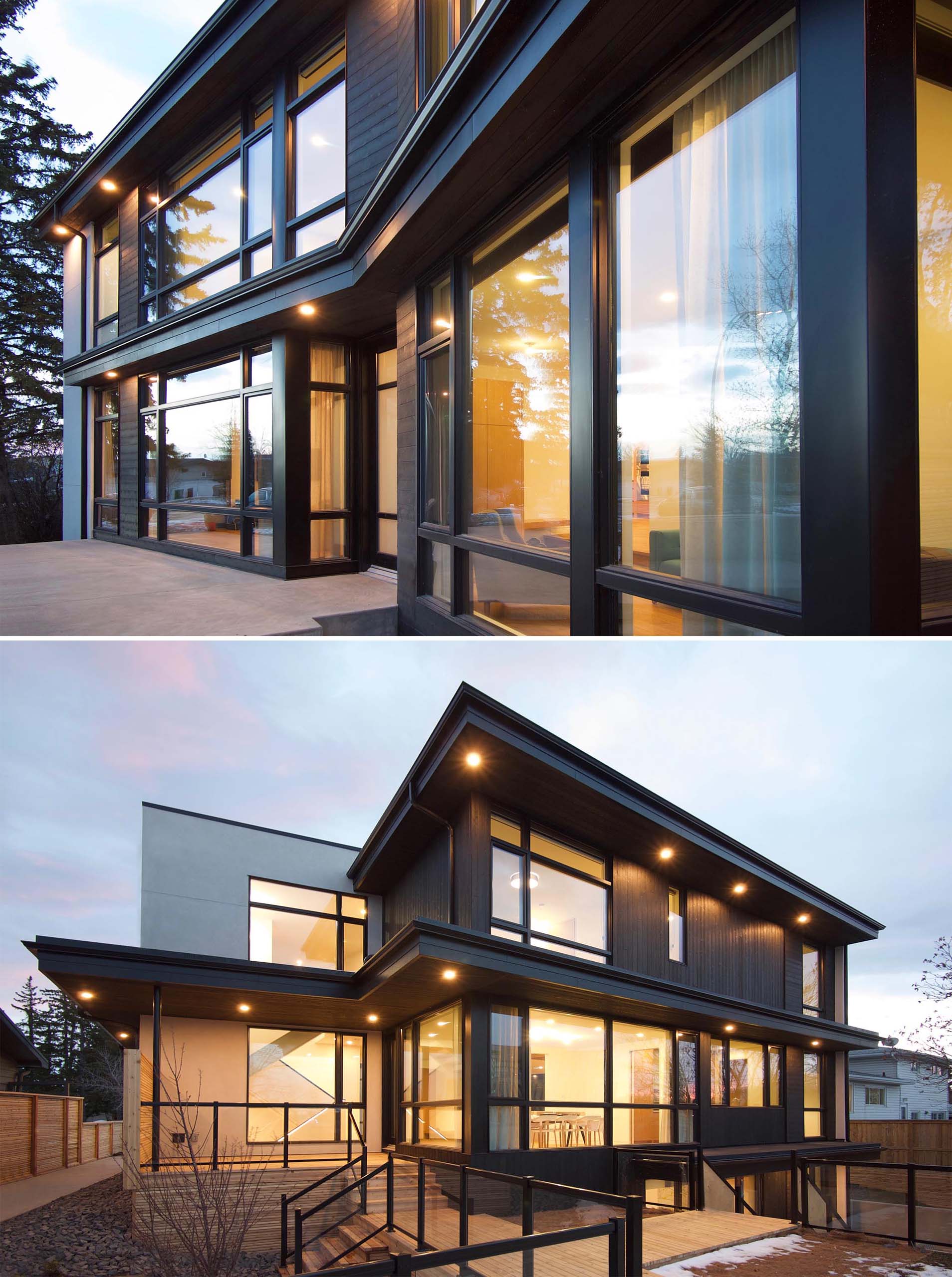 The custom-designed home for a young family includes an open entryway with a powder room, wood floors, and a small floating bench.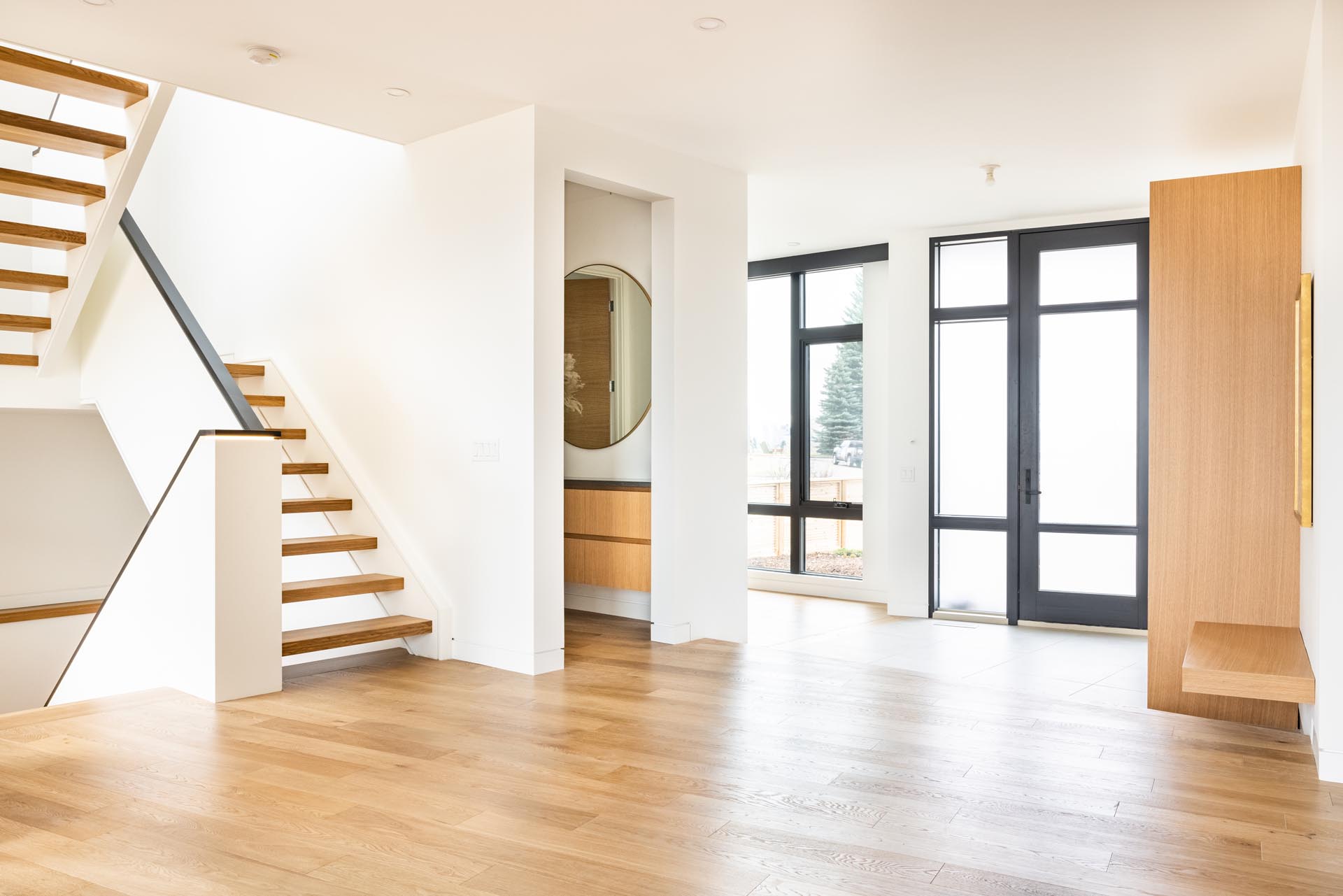 The living room is flooded by natural light from the large windows, which were included to frame views of the downtown skyline.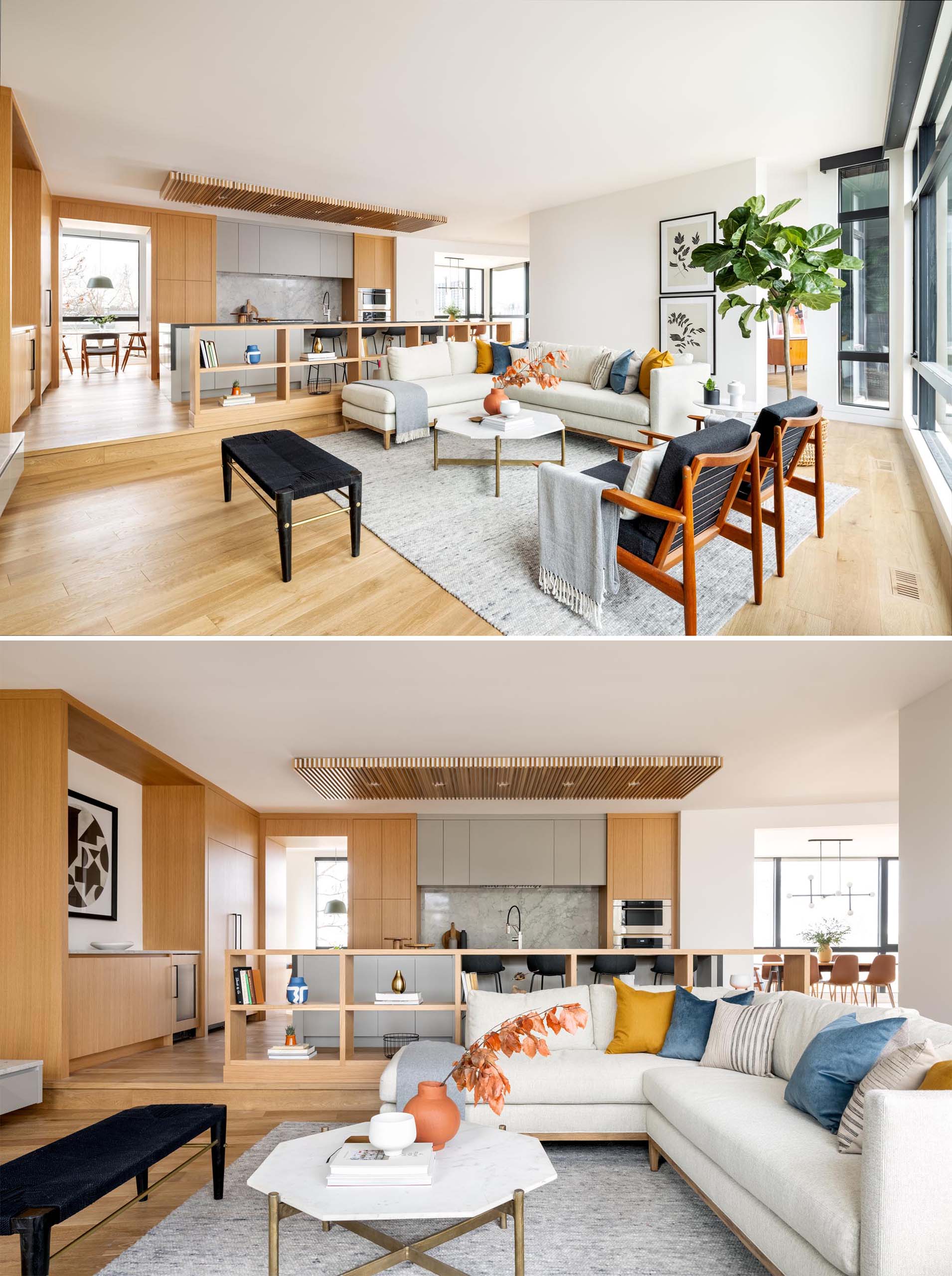 The kitchen is located slightly above the living room, with a small bookshelf separating the two spaces. The kitchen includes a large island with a wood ceiling accent and light wood cabinets.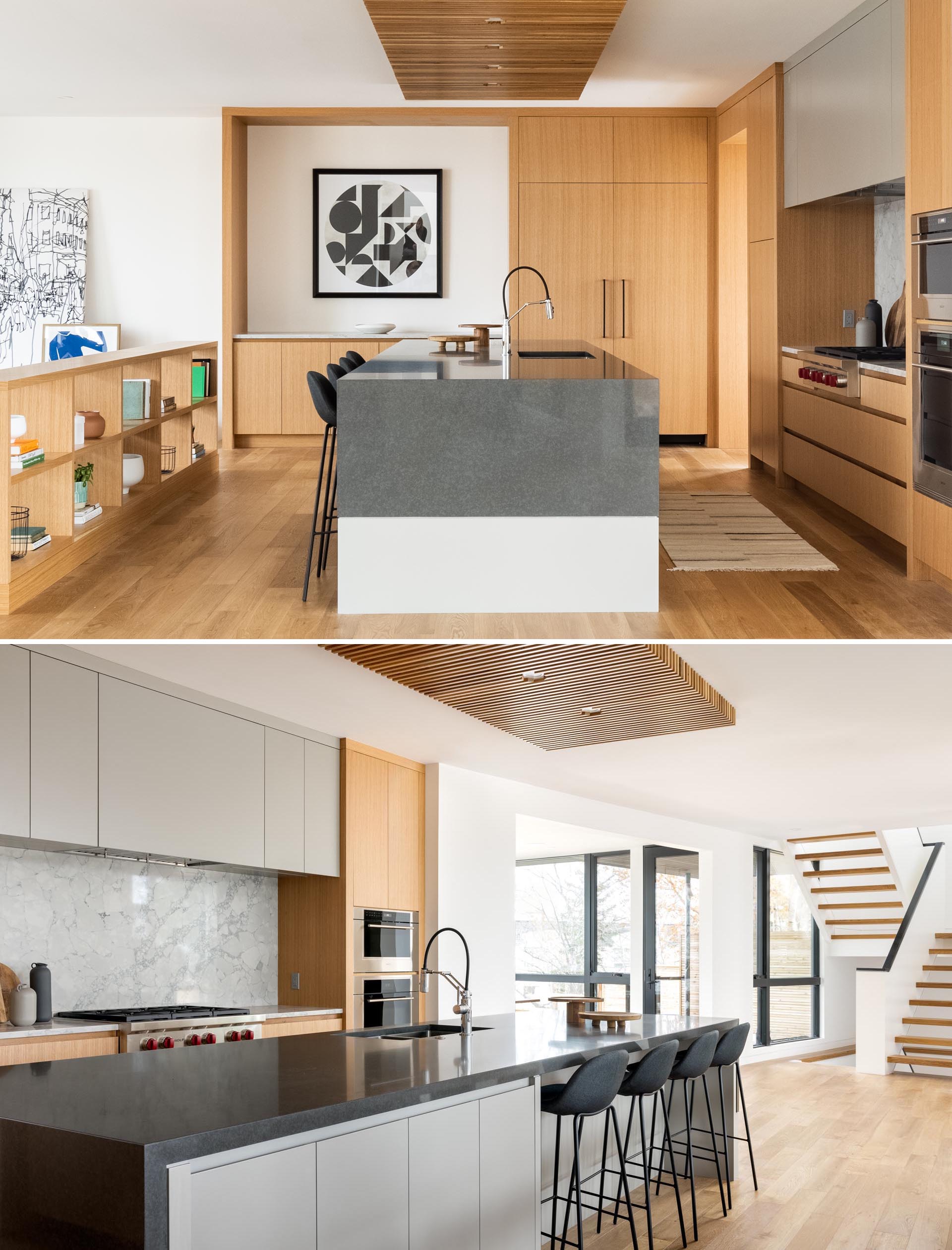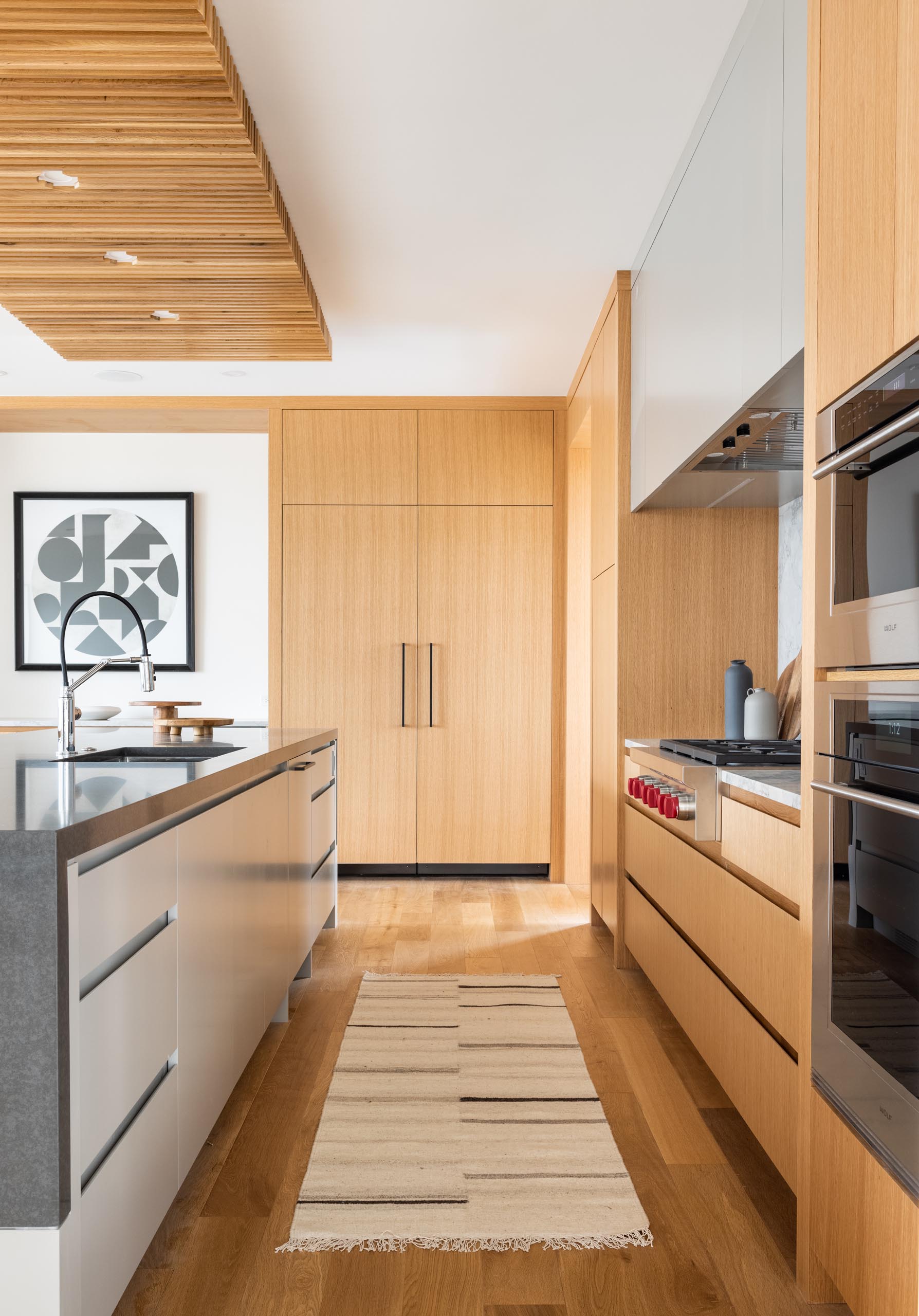 A small breakfast area is located off the kitchen, while a walk-through pantry connects with the main dining room.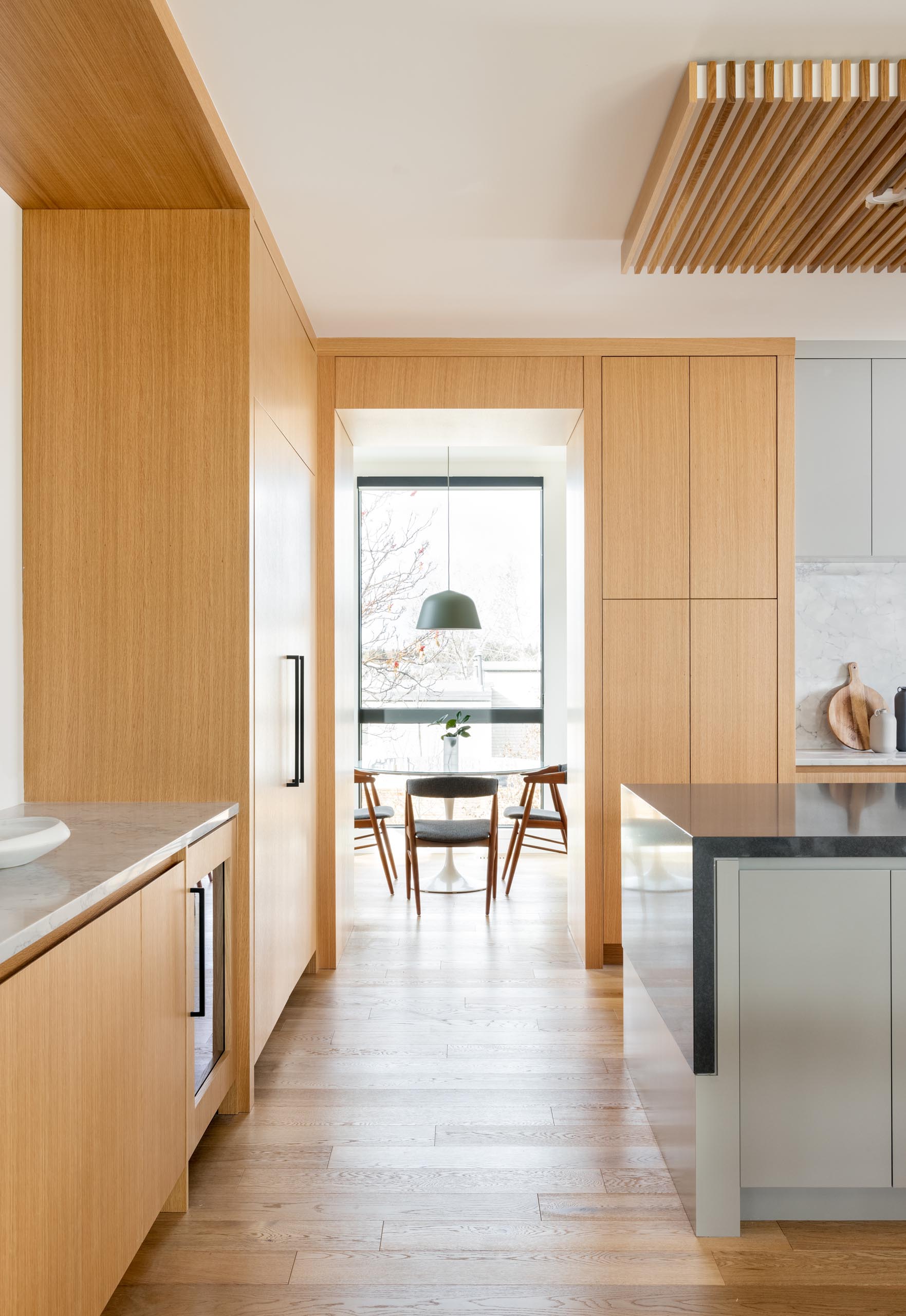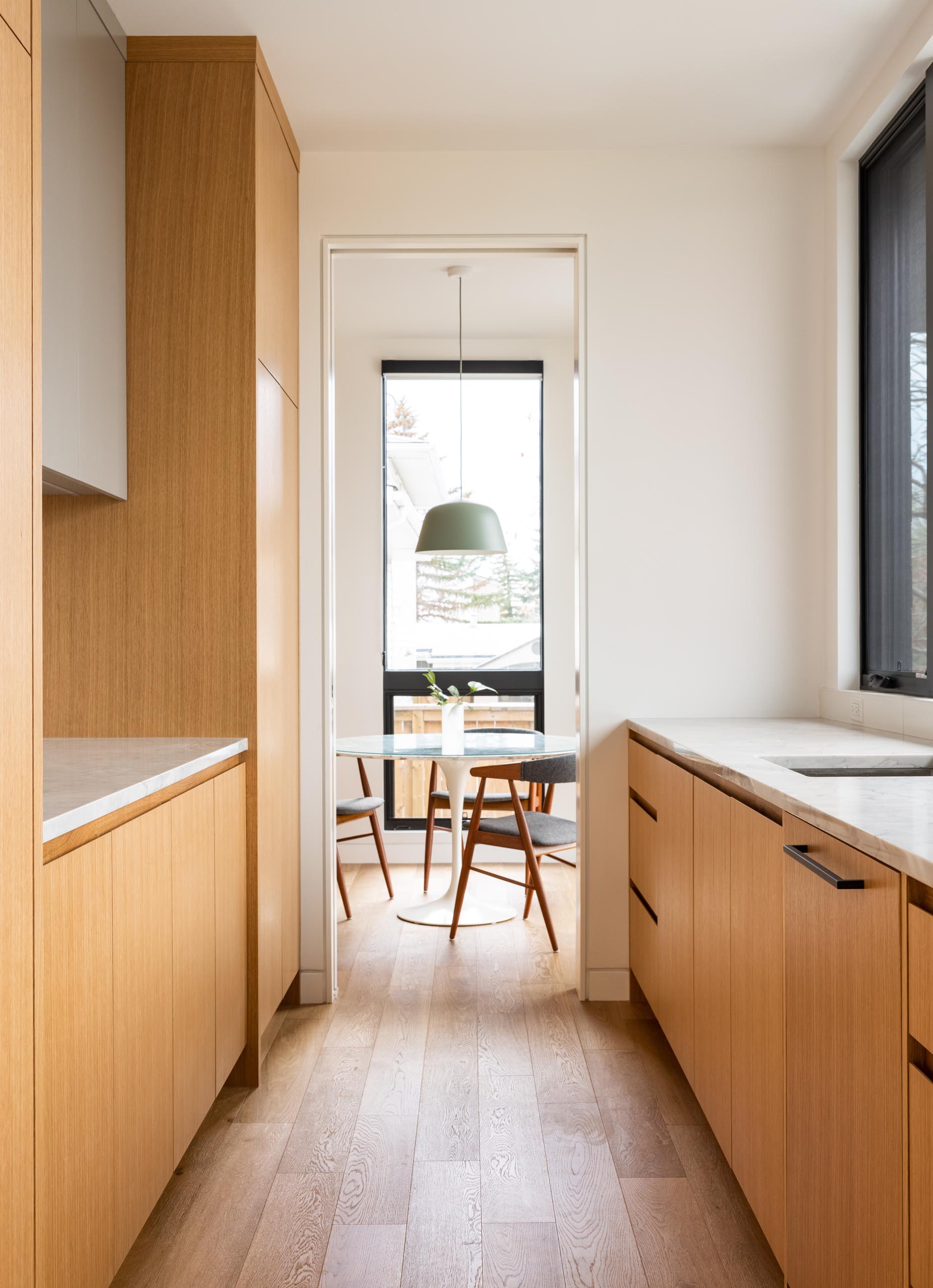 The open-plan dining room is furnished with a long wood dining table with a sculptural horizontal light hanging above.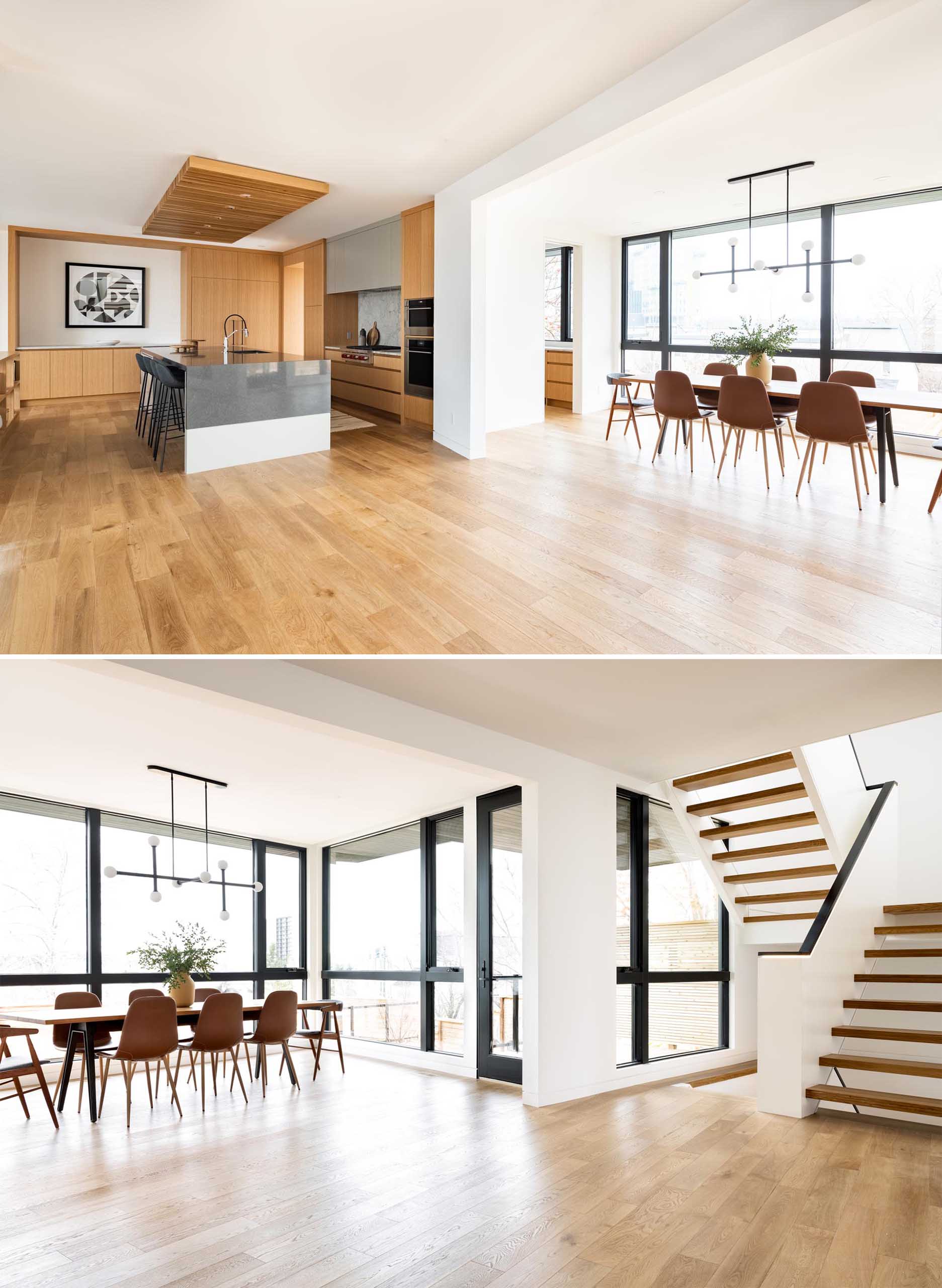 A staircase with wood treads and a black handrail with hidden LED lighting connects to the upper floor of the home.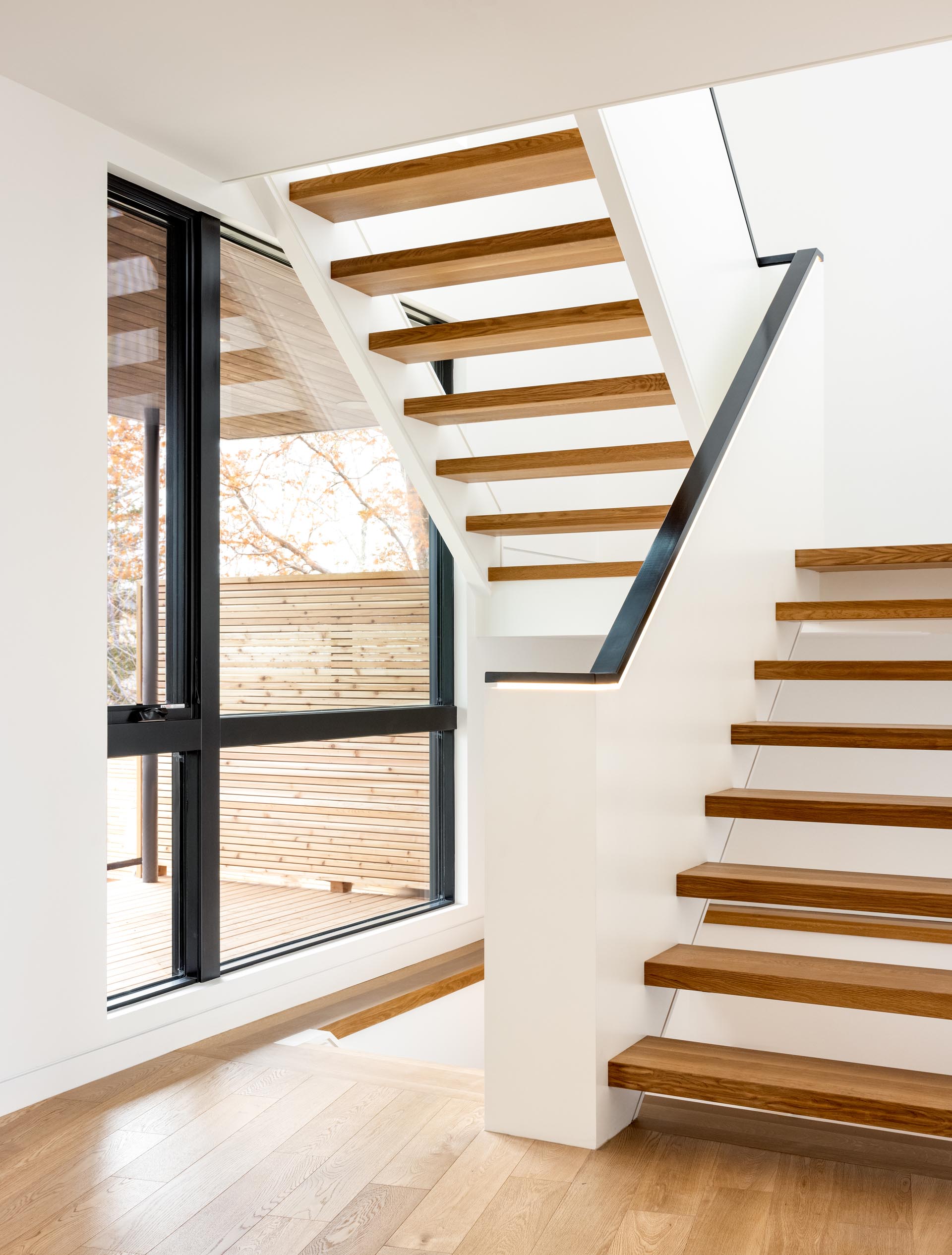 A home office has a custom-designed wood desk that wraps around the corner of the room. Open shelving and cabinets add additional storage to the room.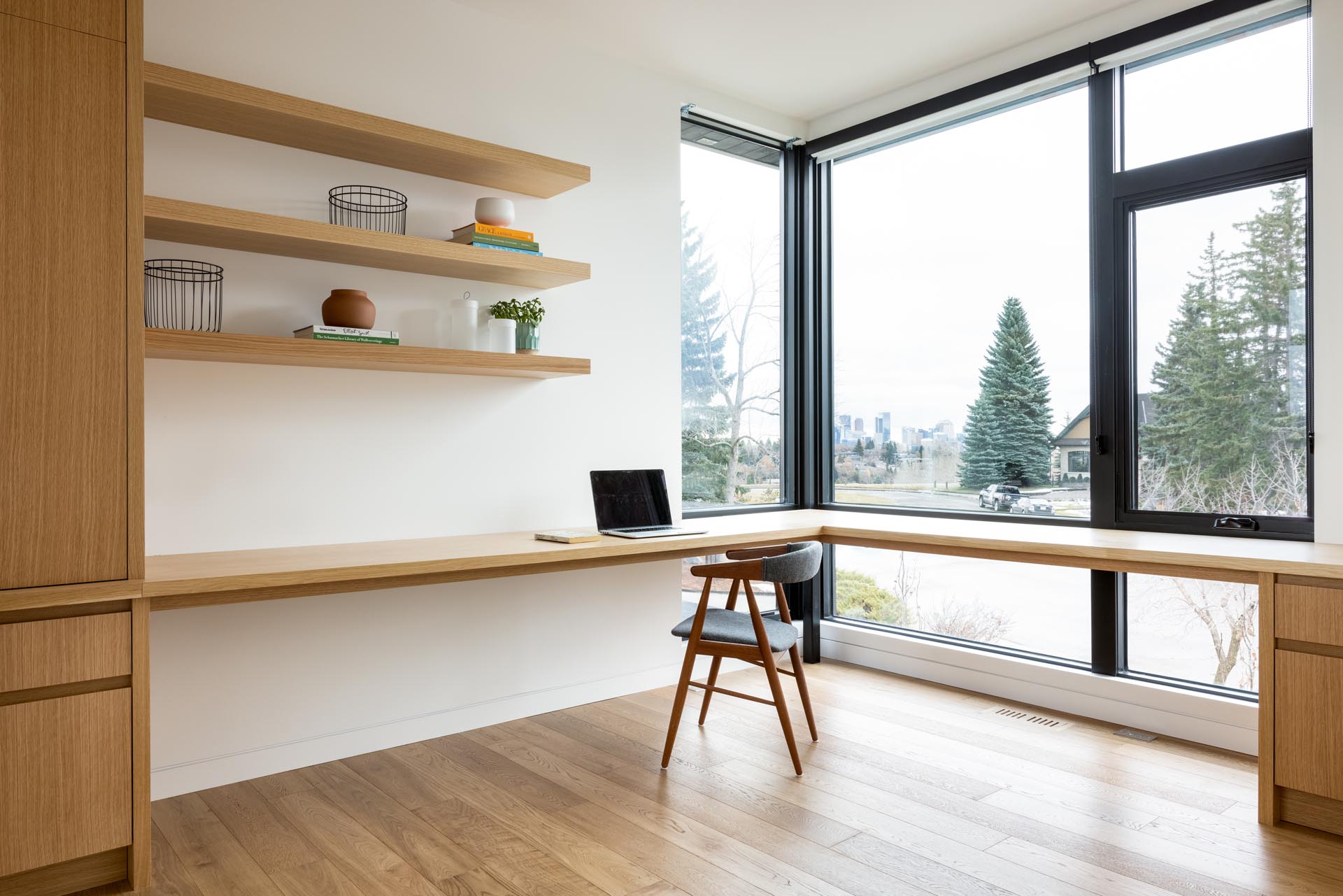 In the primary bedroom, bronze and black lighting have been mounted to the wall on either side of the bed, while the windows provide views of the neighborhood.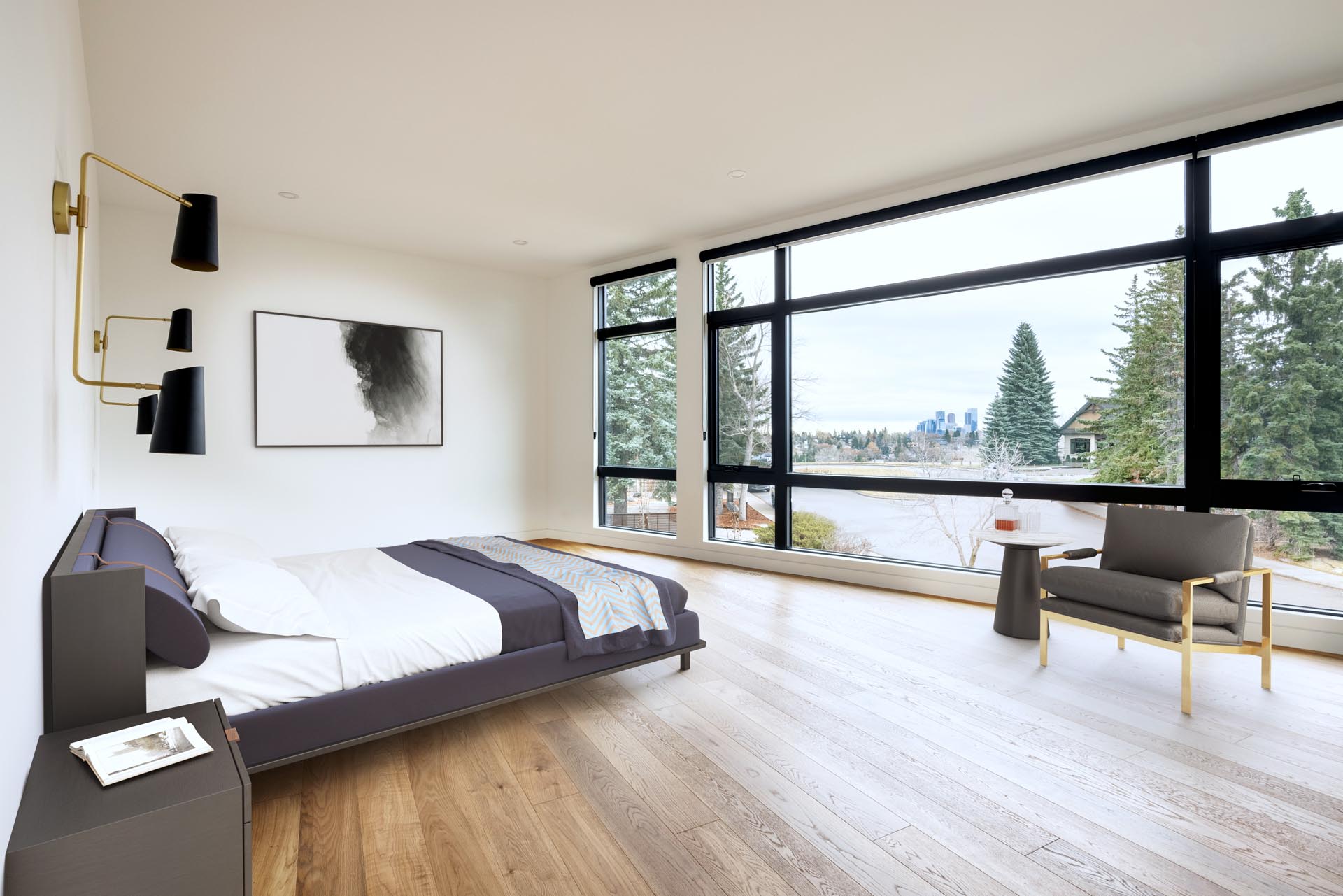 In the bathroom, grey tiles cover the walls and floor, while a floating wood vanity adds a natural element, and a white freestanding tub is positioned by the glass-enclosed shower.